We intentionally postponed our September mixtape the first weekend of October, since it is a nice way to celebrate the international coffee day. Especially when the mixtape is created by someone as passionate and excited about coffee as André Eiermann. André works for UCC COFFEE SWITZERLAND, and his job allows him to travel to origins, visit different countries and meet the community of like-minded people.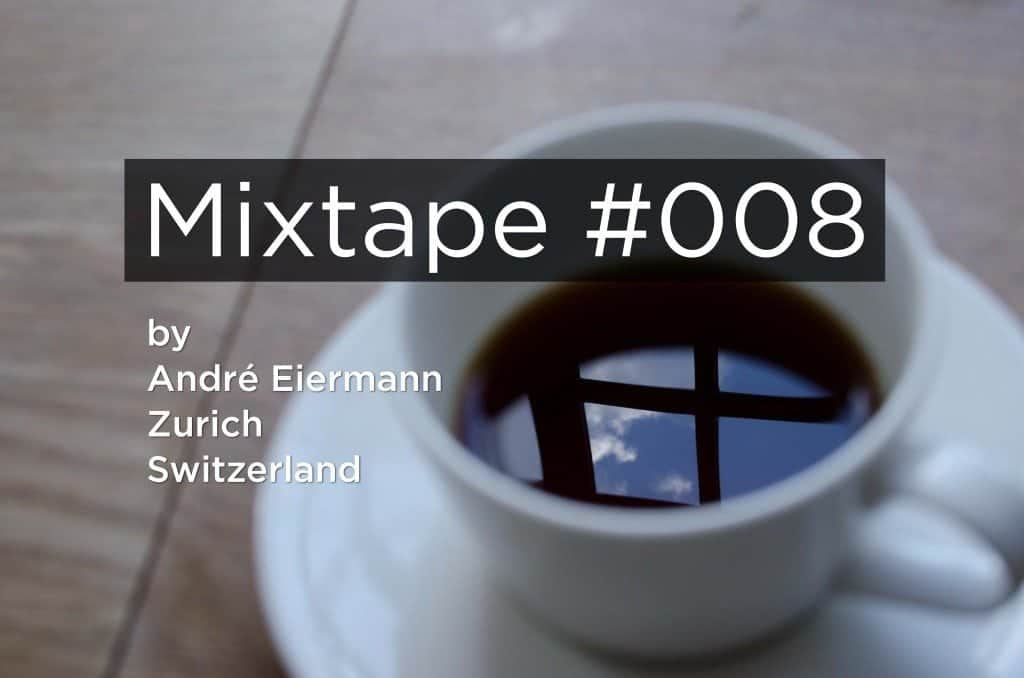 Listen to his playlist of electro beats and read a little bit about his story. Enjoy the international coffee day!
1 – Beethoven Intro (Tokyo 1981) – Kraftwerk
2 – Caligula – Noblesse Oblige
3 – Autobahn – Kraftwerk
4 – Zauberflöte – Lexy & K-Paul
5 – Sinnerman – Felix da Housecat & Nina Simone
6 – Kalifornia – Fatboy Slim
7 – Houdini – Foster the People
8 – Big Ideas – LCD Soundsystem
9 – Dodo – Stromae
10 – Wait for Me (Paul Kalkbrenner Remix) – Moby
11 – Sonnentanz (Oliver Koletzki Remix) -Klangkarussell
12 – I Took a Pill In Ibiza (Seeb Remix) – Mike Posner
13 – I Will Be OK (feat. Coby Grant) – Flyboy & The Onyx Twins
14 – She Moves (feat. Graham Candy) – Alle Farben
15 – Cheerleader [Live 2015] – Omi
16 – The Back Seat of My Car (Sticky Black Vinyl Mix) – I Monster
17 – Rhythm Divine – Enrique Iglesias (for Don Paulito)
Why did you choose these songs, what do they mean for you?
I am travelling a lot across Europe to take part in competitions, attending coffee festivals and exploring new coffee shops. Music is the perfect companion when you are driving for eight to even fifteen hours non-stop. These songs put me in my endless "driving-mode" – I keep driving until I arrive at the final destination. Once I turn the key, the music ends and I drop half-dead (because I am so tired!).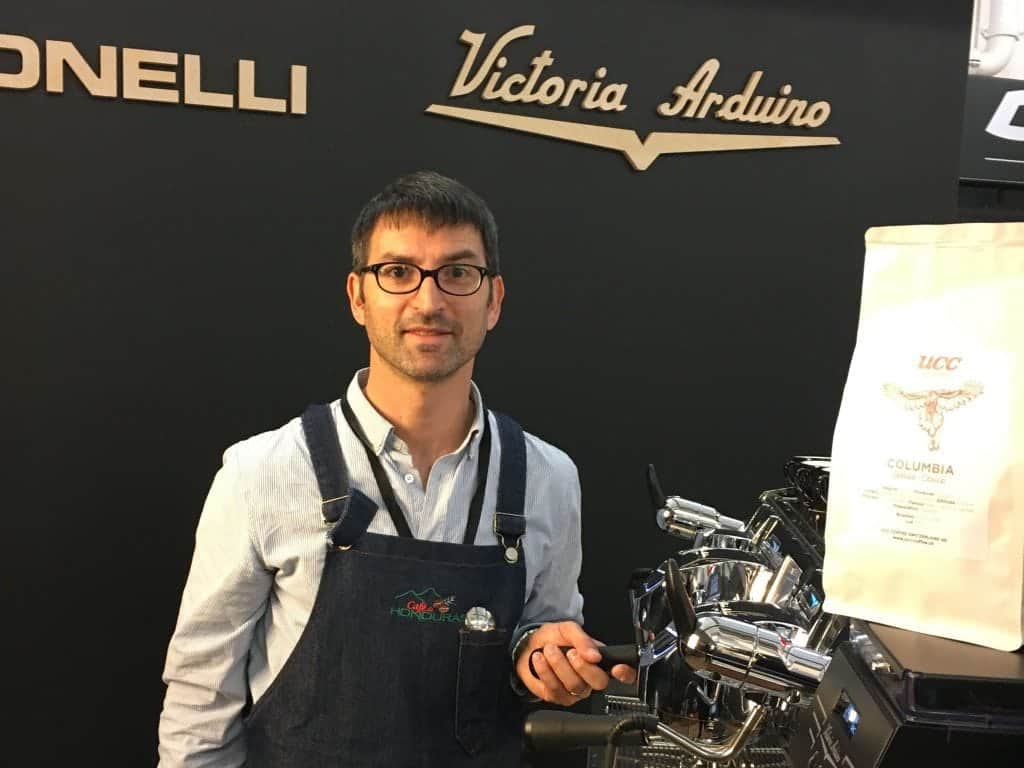 The choice of my car was very easy then. I took the one with the professional sound system! The music is surrounding me completely. The other features, such as the engine size, were not so relevant.
How are they connected to your coffee world?
I am always drinking a lot of coffee while driving. Usually it would be a filter coffee for which I prefer Eastern African origins. After many hours of endless driving, drinking super fruity coffees and listening to music, I realized that not every music supports well the coffees of intense acidity.
I have started to match my playlist with my coffees then. Listening to high pitch and high frequency music makes the coffee even more sparkling, vibrant and crisp! I am more of a sensory person than a barista. So when I am drinking coffee I visualize the cup profile and see images in front of me.
I will give you an example: close your eyes and take a sip of a superb Kenyan coffee. Can you see the feather-light ballerina with the look-through summer dress and how she dances on clouds into the sky? Listen to "Abrakadabara" from Lexy & Paul. The perfect match.
Are you playing this music at work?
Yes, of course! I am normally working in marketing but I am also very often at our coffee academy. I am not serving coffee to customers, but everything goes just so much smoother with music, especially a barista course.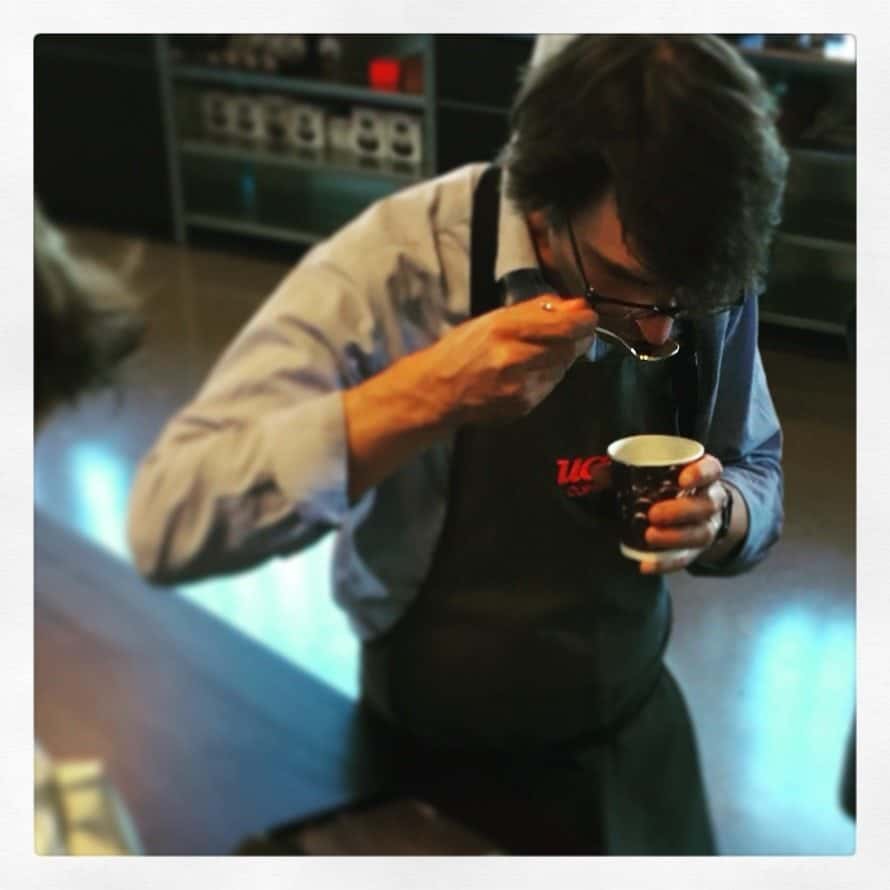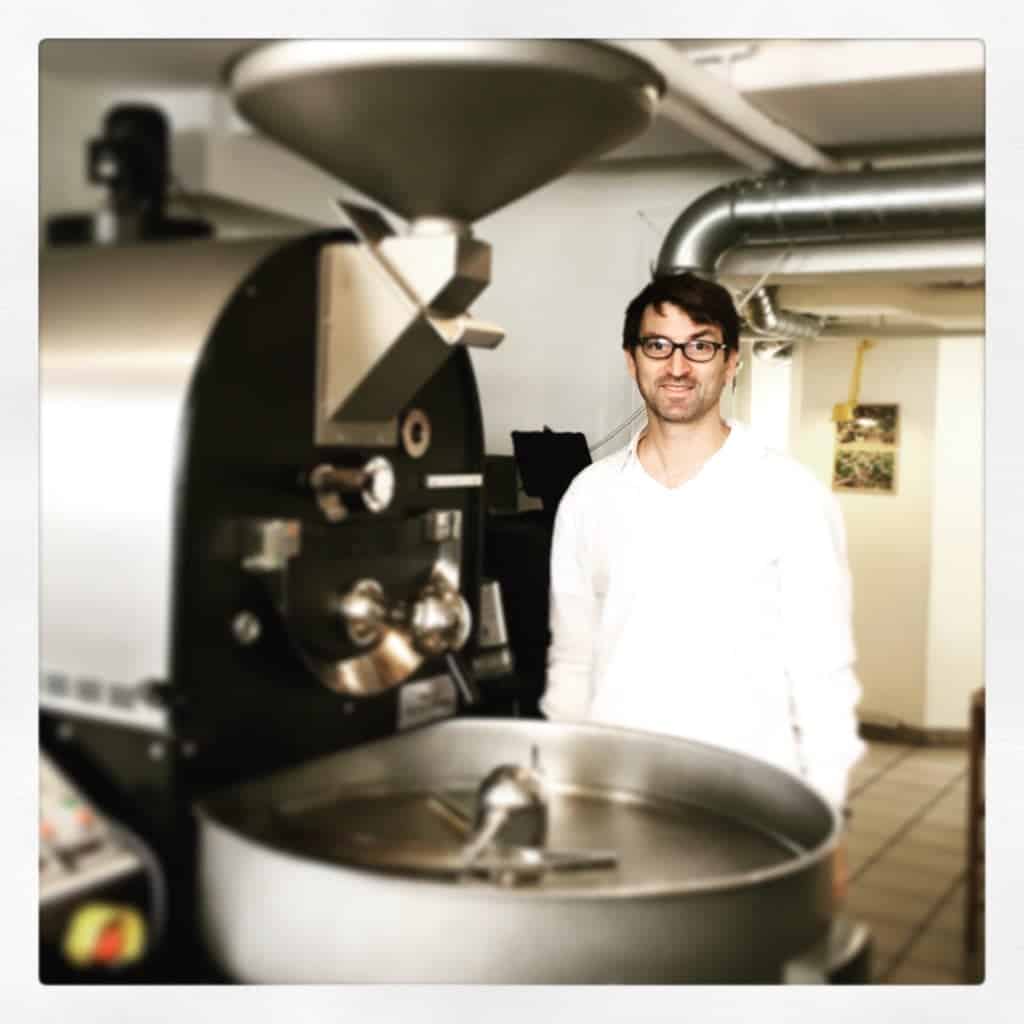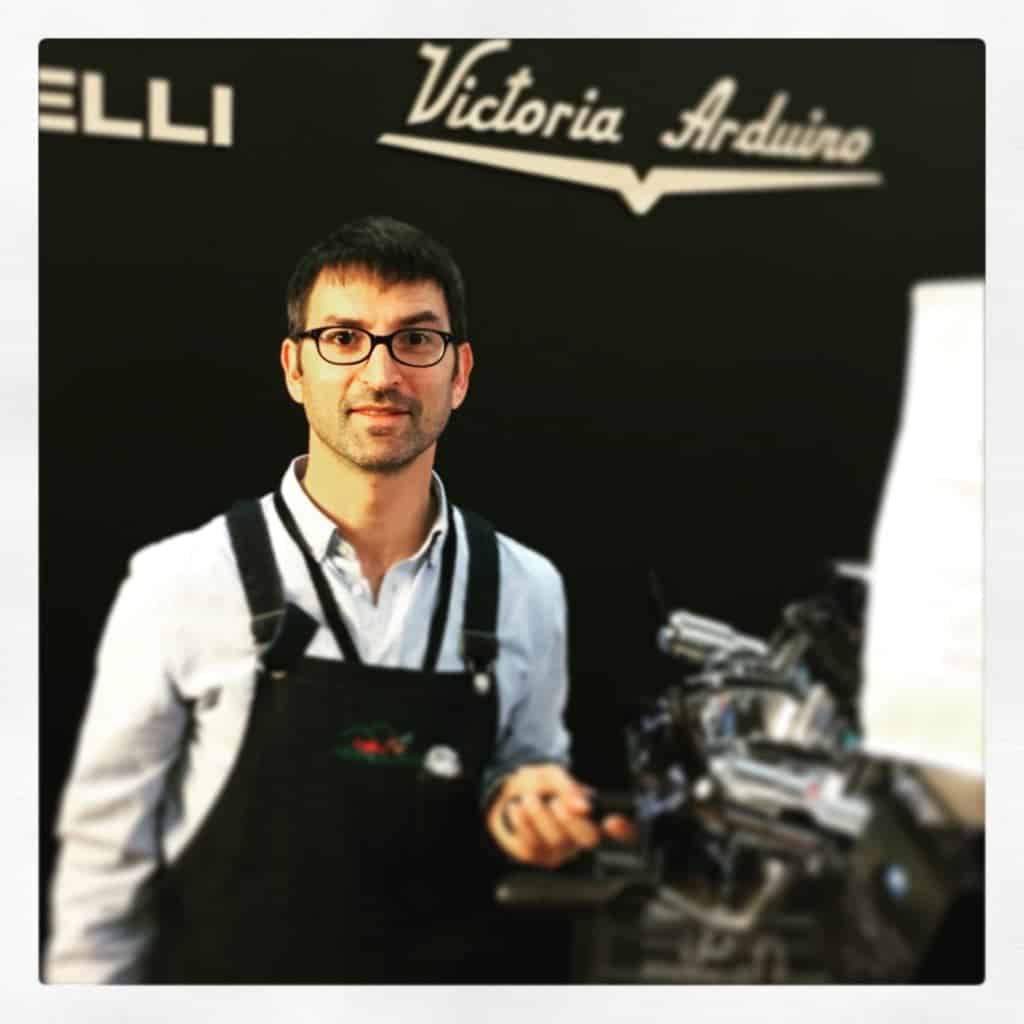 I have a feeling that music makes the students more confident and relaxed. The only moment I do not listen to music is during the cupping sessions. Not because of the concentration, but because of the taste experience! Try a coffee that is a litte dry, astringent and bitter. High frequency music will turn it better, sometimes even sweeter. Try a very fruity coffee with low pitch music and a lot of deep vocals and bass. This coffee will have a heavier body and might be not as fruity as before.
Sounds crazy, right? I found some background information about it in a multisensory book from a professor at Oxford University… Music really changes the taste experience of a coffee!
How did you get into coffee and what is your role in UCC Coffee?
My job is as diverse as the entire coffee industry! Some people just call me The Facility manager. I am simply doing everything: from cupping, buying, roasting, packing, travelling to origin, being a sensory judge, barista trainer, guest speaker… So describing my entry to this amazing industry is easier!
During my marketing studies I dreamt of working for big international companies, such as Unilever. It was not until the actual interviews that I realised I was not made for those. I was then suggested by a headhunter to approach Volcafe – a green coffee trader.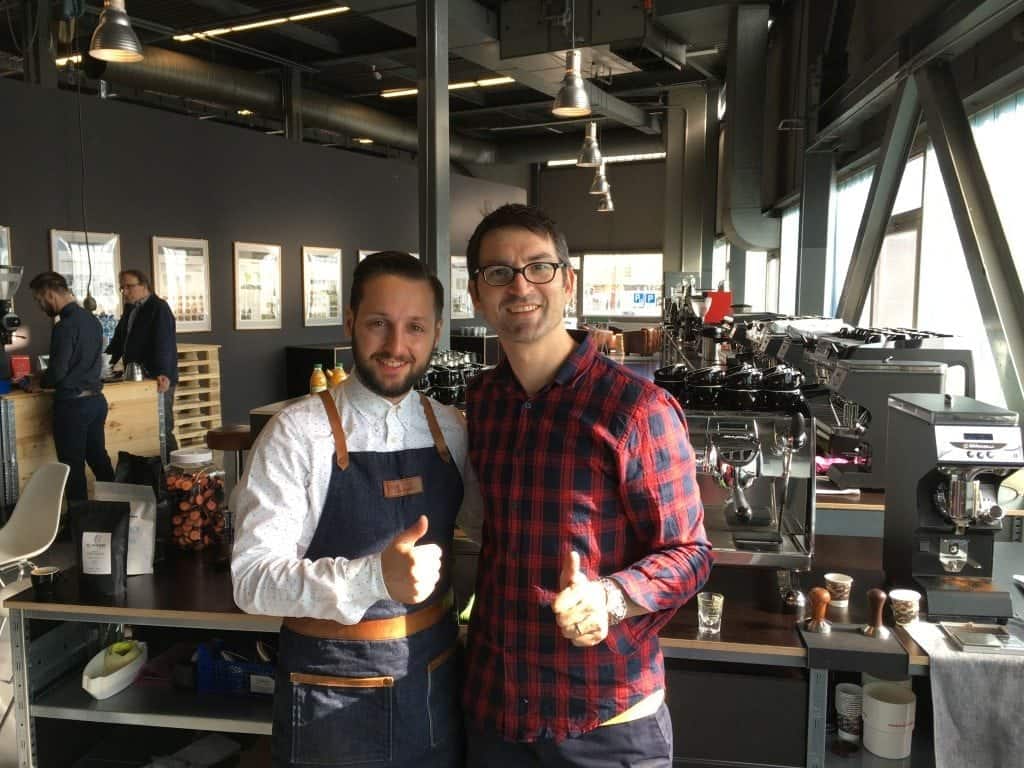 Until my first interview with them I had never ever tried coffee before. I was served my first espresso from the Vice president, I nodded and replied: "It tastes delicious!". I was offered the job a week later. I accepted it immediately, since I liked the idea of travelling to origin, working with a hands-on approach. A few months later I was sent to Kenya.
I was told: "Once in coffee – you will stay forever!". And indeed, after leaving the coffee industry to become a fashion photographer in London, I returned to coffee a couple of years later and became Head of marketing at a Japanese roastery in Switzerland. The drink that changed my perception of coffee and ultimately my life was a Kenyan filter brew, served to me by a barista trainer. Subsequently, I took part in a local cup tasting competition and won with a lot of luck.
I was totally fascinated by the flavor and taste of the speciality coffees that I cupped during this competition. I started preparing speciality coffees at home, I began travelling to coffee festivals and felt the desire to go back to an origin country.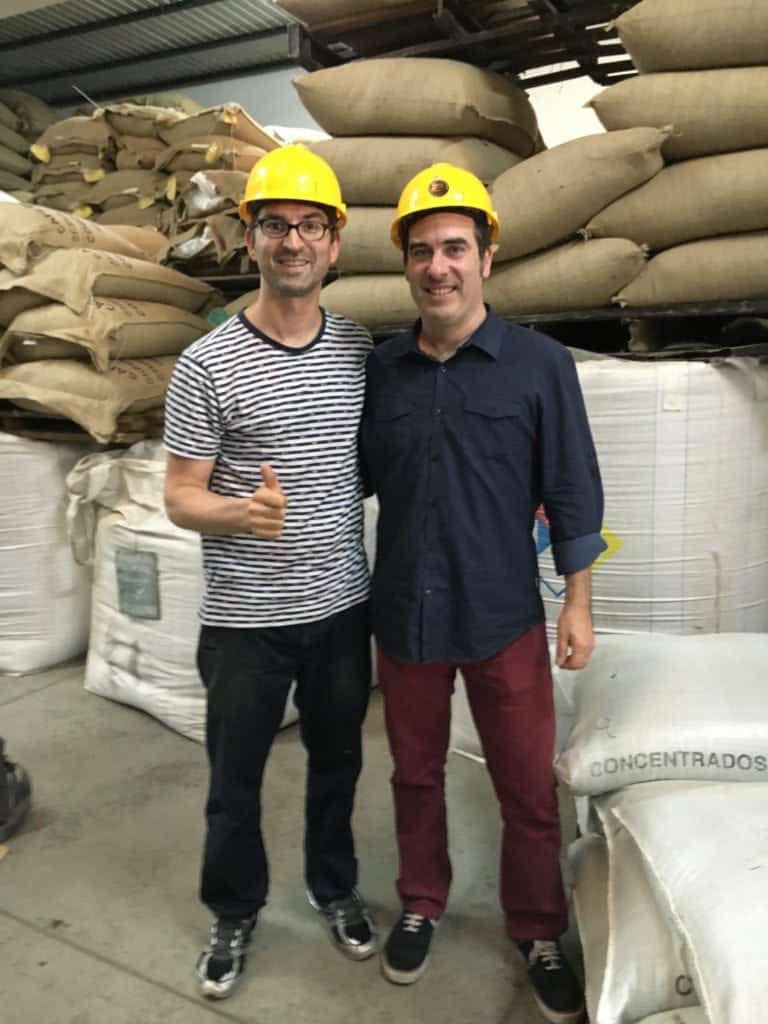 Last year I went as an observer to the Cup of Excellence competition in Honduras. From this moment everything took off like a rocket: I met Gwilym Davies when we opened our Academy and I was truly inspired by how smoothly he operated behind the coffee machine – like a cat!
I participated in Latte art Throw downs, Barista Competitions, Aeropress Championships and suddenly I was invited to Italy to take a Q-Grader course! I accepted without knowing what it really was at the time. And as you are always lucky when you do not feel the pressure, I have passed without any retakes. Lucky me!
This led to me being asked to support some competitors in preparation for the World Championships in Dublin this June. So I ended up backstage at the World of Coffee, surrounded by all these coffee professionals. I felt very little and truly inspired by all the interesting discussions.
I have even started writing a little journal that I named "My Journey to the Golden Cup!". Every time I think I have finished it I meet someone else, or learn something new about coffee, though. It seems that this project is as endless as my car drives.
The last song « Rhythm Divine » by Enrique Iglesias
At the beginning of my coffee career I met Don Paulito in Winterthur. We worked and spent a lot of free time together. He was originally from Guatemala, to where he returned while I was in Kenya. As beautiful as the origin countries are, they are also very dangerous. Don Paulito was killed in Guatemala at a coffee farm. This shows the other side of farmers' lives – how cruel this business can also be.
My memories of him bring bag the times we'd drive in his lite car – we called it "Mazdalita" – and listened to Enrique Iglesias. Joeff Watts from Intelligentsia Coffee told me he met Don Paulito several times, and if he was still alive he would be the president of Anacafe by now, moving it to an entirely new level.
Don Paulito, you were a coffee magician and a superman – we all miss you. So this song is for you!