Hello autumn! Our mixtape series is joined by Jessie May Peters who created the October Mixtape playlist for us. After a diverse range of coffee-related playlist makers, we could not be happier to present you Jessie May.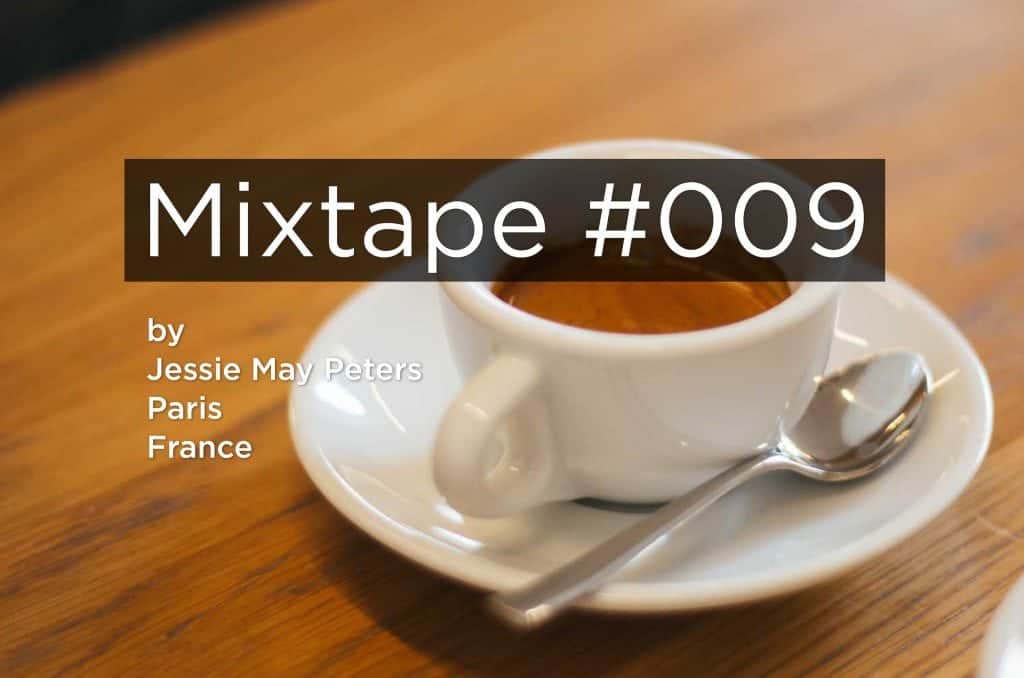 Jessie May works as Head of Coffee at the Parisian coffee bar Ten Belles. She is also a great member of the coffee community, volunteering at Barista Guild of Europe events. If that was not enough, she has got a background in graphic design, and with her friendly character, a big smile and a crown of curly hair, she is a great representative of the coffee community, currently kicking for the French team. Check out her playlist and read a little intro into her world and her playlist as well.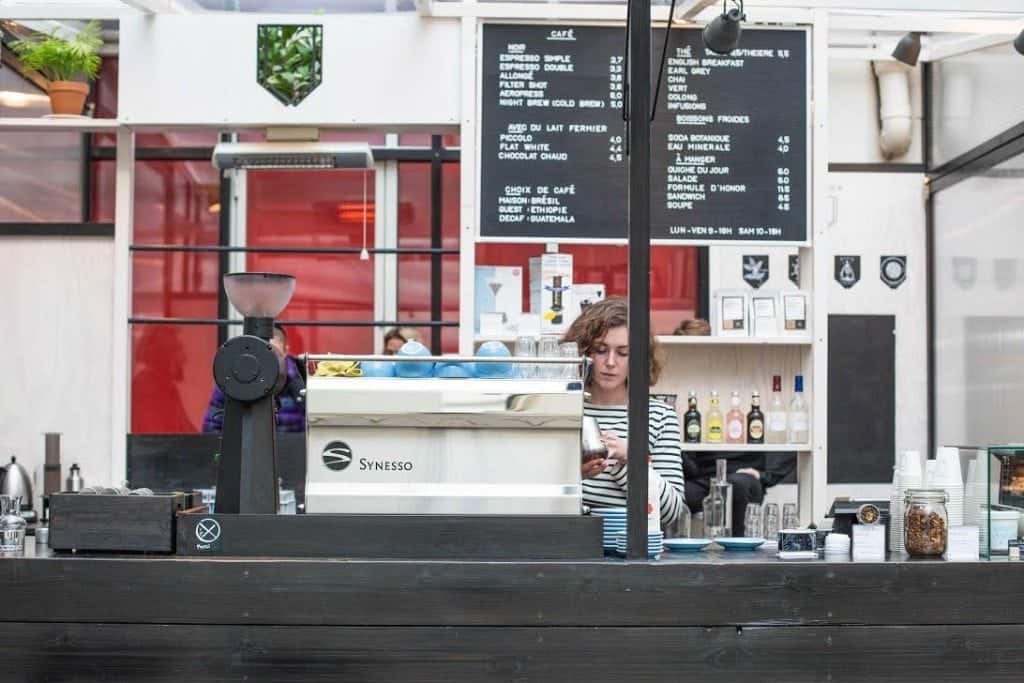 I've filled my playlist with songs which regularly get played at Ten Belles Bread.
Ladies and gentlemen! Please use this as an opening playlist, if your place is cool with the occasional smattering of swearing. It starts off with a wake up and relevant banger, and then calms down a bit. Or if not, go for a walk and don't look at the titles. Prepare to be taken on an emotional rollercoaster, on a magical whirlwind tour if you will. A 1 hour and 26 minute journey of funk, bad moods, eighties classics and nodding of your head. There's something in there for everyone. Especially track one, and always track sixteen.
Tracklist
1 – The Coffee Cola Song – Francis Bebey
2 – Slippin' into Darkness – War
3 – See Thru To U (feat. Erykah Badu) – Flying Lotus
4 – I'm The Man, That Will Find You – Connan Mockasin
5 – Silver – Caribou
6 – Girl – The Internet
7 – Doublethink – Douglas Dare
8 – Kidding – Valentina
9 – Feelin Good – The Growlers
10 – Unfucktheworld – Angel Olsen
11 – Play – Iamamiwhoami
12 – Mediaevil – Gold Panda
13 – Our Town (Lennie De Ice Remix) – letthemusicplay
14 – Teenager – Deftones
15 – Lozenge of Love – Radiohead
16 – Wicked Game – Chris Isaak
17 – Them Changes – Thundercat
18 – Never Catch Me (feat. Kendrick Lamar) – Flying Lotus
19 – Next Levels – King Geedorah
20 – Faucet – Earl Sweatshirt
21 – Doused – DIIV
What got you involved in the specialty coffee industry and how did your role evolve until today's Head of Coffee at Ten Belles?
Before coffee, I worked as a graphic designer in London. I had been working out of coffee shops, and was inspired by the atmosphere that the baristas were able to create around what they were making. I loved the fleeting interactions, and the connections that they had with their customers. It was clear that for many of the customers, the experience was a lot more than a transaction of money for goods. It was almost as much about the coffee, as for the interaction. And working as a designer, my days were relatively solitary; me and the screen as it were. So these human interactions felt really good.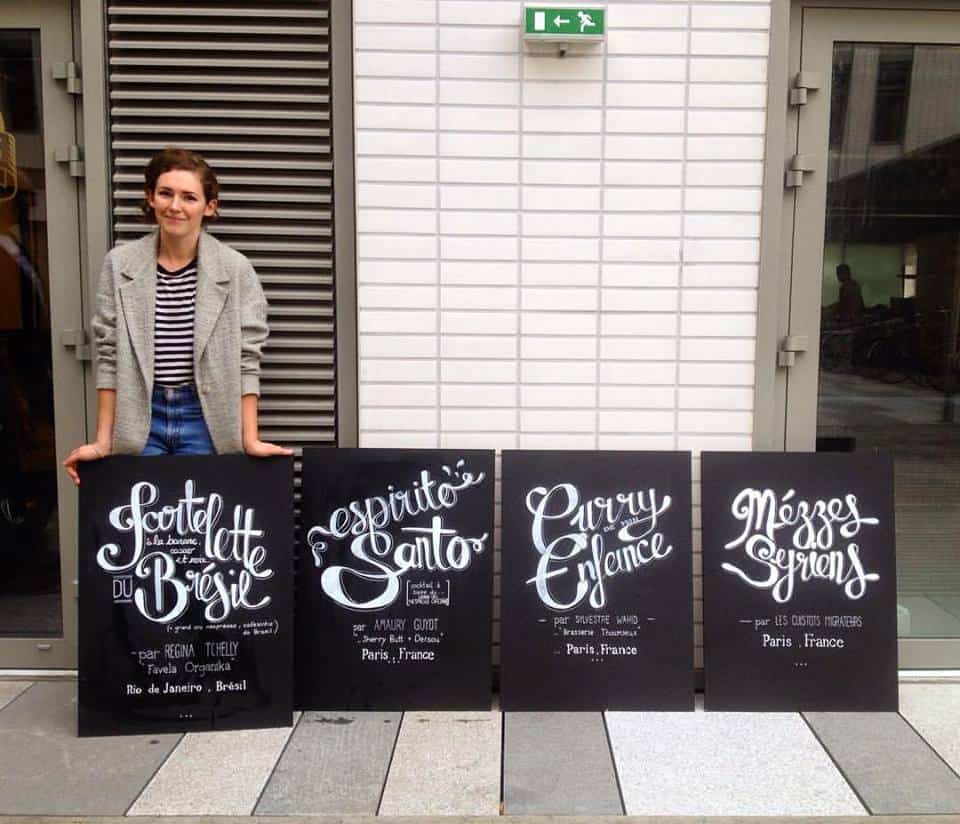 Slowly but surely, I realised that I wanted to be on the other side of the counter, to make others feel that way. So I applied for a job and never looked back! As for moving to France, it had been a dream since childhood to be here, and I taught myself the language as a hobby with the intention of hopping The Channel. So after two years of working in London, and when I saw that the coffee scene was starting to bloom in Paris, it wasn't long before I booked a one way ticket. I spent my first year working for a really brilliant company called Honor, who are based in the 8th arrondissement, and then moved over to Ten Belles a couple of months ago.
How has volunteering shaped your idea of the coffee community and your career plans?
I got a real taste for the larger community of coffee once I started competing at the UKBCs last year. Being at the events, I started to meet people who were doing as I did in my day to day, but who were all over the world. I saw then that this concept of community which I aimed to create in my own shop, was the essence of the coffee community as a whole. It was then that I decided to actively focus on volunteering at events. It is something which I really recommend to people whose interest is in this concept of community. Volunteering has allowed me to meet hundreds of people I otherwise wouldn't have had the chance to, and has meant that I can learn more about the various different fields in the coffee industry, simply by pitching in. The work can be intensive, but for myself at least, I am a keen advocate of a somewhat Puritan work ethic. I believe a community can only give back what you give it.
Last week I got back from the Roaster Guild of Europe's inaugural Camp in Estonia, which is a great example of this. It was wall-to-wall cuppings for three days solid, the largest of which was a 480 bowl cupping we set up for Talor Browne's great research into the variance between roasting machines when sampling the same coffee roasted across different profiles. By helping out, you not only get to be part of these events, but you are constantly able to learn. I love to see when people come together to make things happen, and in Estonia everyone got stuck in to make sure we kept to schedule. The teams behind the RGE and the BGE can only ever be hugely applauded for the amount of work that goes into the events and guilds as a whole, so it is always a pleasure to be part of the process.
What are the skills that you brought with you to the coffee world that improve your range of skills as a barista and Head of Coffee?
Great question! I think the skills which really came with me into coffee came from a mixed background of design and hospitality. I have always loved hosting, and with a background of jobs in restaurants, I focus on making someone's experience enjoyable from the very start to the very finish. There is so much responsibility which comes from making sure that someone has a good experience in your workspace. Because for them it may be a treat, and a huge percentage of the feeling that they leave with is in your hands. You can do with it what you will, there is a huge power in that.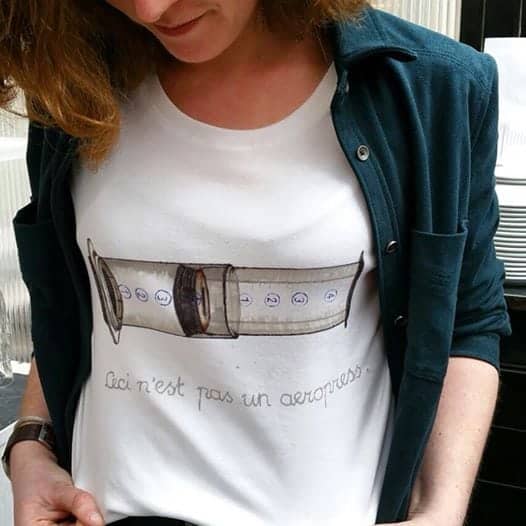 From design I took the skill of paying attention to detail, and I stand by my concept of service based on this idea. The best service should in many ways be invisible. The refilling of water, the answering of questions before they're needed to be asked. If you can fill in the lines of service and make someone's experience use up as little of their brain power as is possible, you're doing good in my books. I guess that would be creating the negative space, if I'm going to relate it back to design…!
I know you are a brilliant illustrator, your signs are beautiful. Do you consider your skills from other industries to be of equal value when applying for coffee related jobs?
Thanks mate! I definitely think that there are skills which are relevant and transferable to coffee. Depending on which facet of the coffee industry you choose, there is an area for each type of interest and talent. I would say that one of the key skills related to progressing is an insatiable curiosity and want to learn / reconsider. I think that to be good for most roles, you need to be flexible and interested alongside other skills of varying value. I'm fortunate that sign-writing and coffee go hand in hand, so I've been able to keep a creative balance. Each job comes with its own prerequisites, but for me, empathy and communication are two of the most invaluable.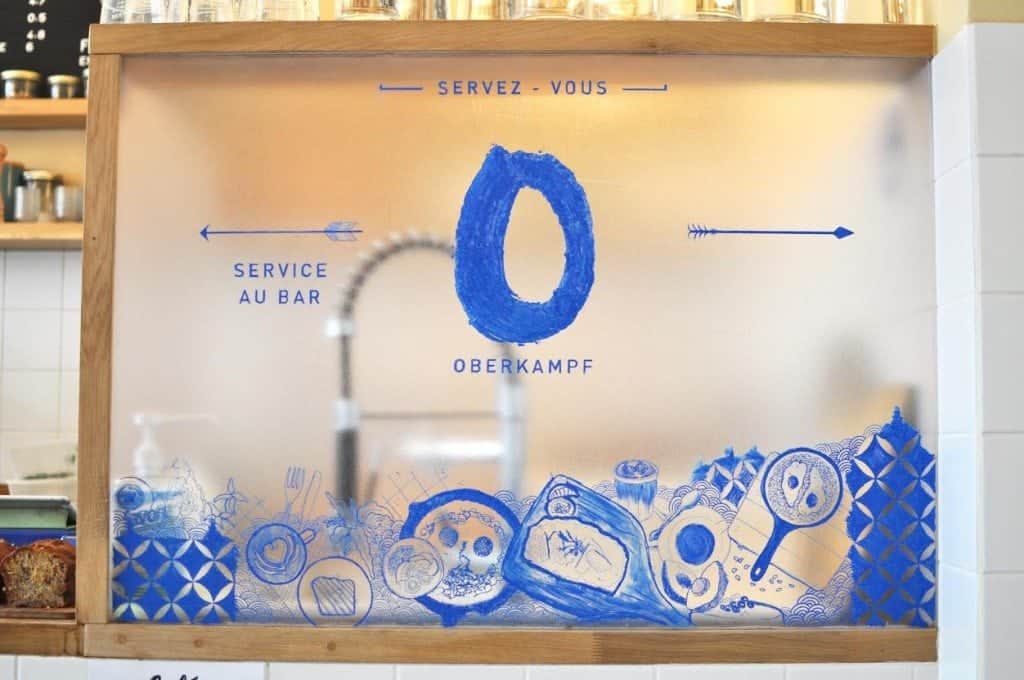 What have been the most thrilling experience in Paris, related to coffee? Are there some factors and features on the capital's coffee scene that make it unique and very specific to the french coffee-drinking history?
France's coffee drinking history has until recently been markably terrible, especially considering their national love for the finer things in life. The market is still largely dominated by some traditional companies, and there is a real feeling here of loyalty to the type of coffees which they produce. Slowly but surely however, the winds are changing and the scene has started to explode across France. We are now seeing real scenes popping up, particularly in areas such as Bordeaux, which is great news for everyone. The terrasse and brasserie culture is something I would love to see merge more with the specialty coffee industry. It has such classic connotations, and a food offering that comes with it. It is happening in certain places, but the real dream is to see a traditional charcuterie plate, a natural wine list and a really well done coffee offering, all under one roof.
My most thrilling experience coffee wise so far in Paris was probably the 4th birthday of Ten Belles, when I was standing on a bar explaining how to cup coffees to a room of fifty plus people, in French! It was also my one year anniversary of living here, so just from a language perspective it was great to know that I'd improved. But the turnout was huge, and it meant that a large group got a quick introduction to cupping, with great responses!
What would your ideal day off in Paris look like?
My ideal day off in Paris! Well I will choose it to be a Thursday, so that I can go to Bastille Market. I would swing by work and fill up my thermos of batch filter for the road, and then go down to market. One of my memories of it is my first ever oysters paired with a horrendous glass of cheap white wine, on a cold Sunday morning. My previous boss, Daniel at Honor convinced me to try them. It kicked away the night before's hangover and felt like my mouth had just dived into the sea! So I'd start there.
Then I'd get on my bike, and ride to either Du Pain et des Idées or Tout Autour du Pain for some niflettes and a pain au chocolat. I would stop by Le Centrequatre to do some people watching, (it's a practicing centre for dancers), followed by a bike ride up to Parc de la Villette. La Villette is a very underrated area of Paris, which is full of cultural spaces to explore such as the Cité des Sciences et de l'Industrie. I'd definitely be hungry by this point, so I'd ride down to El Nopal for a Burròn (an enormous burrito) by the canal before going to see a film at Forum des Images. I'd then ride back towards the 11th arrondissement, and start my night at Cave à Michel with some small plate french food, and natural wine. The coffee and food industries over here all hang out together, so there is always a group of foodies or coffee people propped up at the bar…