Istanbul is a great city with a large net of coffee places, constantly evolving and changing. We only had several days to discover it, but the decent bit we did needed to be split in two parts! If you have not read the first part, it might be a good idea. Part 2 brings the most renowned roaster and the rest we managed!


Petra Coffee
To taste coffee in Petra Coffee you will have to take a trip to yet another part of Istanbul. It is a roastery and a café combined, serving as the headquarters. Located in Gayrettepe area of Besiktas district, it is described by Kaan Bergsen as: "Off the beaten track part of Istanbul, in a residential area, with 70s feel, and with not much youth, but rather middle-aged people living here," says the co-owner and roaster at Petra Coffee. The building was formerly used for car dealers giving it its generous space fit out for the roastery, a warehouse, an office, a gallery and of course a café. It is that generous they even fit a beautiful and shiny vintage Mercedes in, rented from Kaan's family. The position in the city is also convenient for an important part of their business, wholesale, as it is still a central part of Istanbul only with less traffic.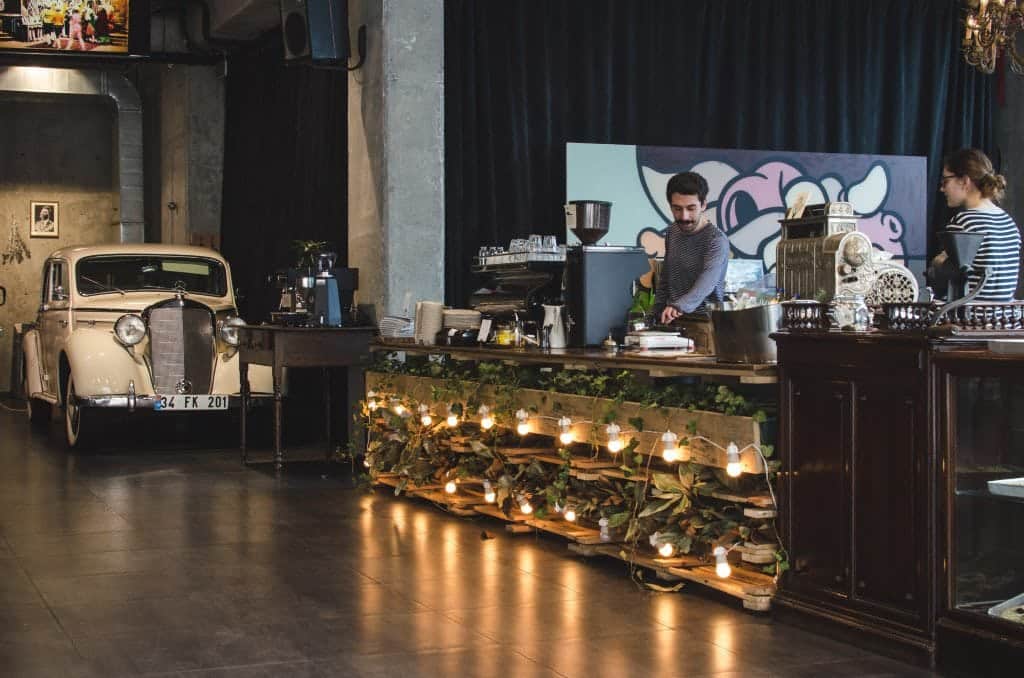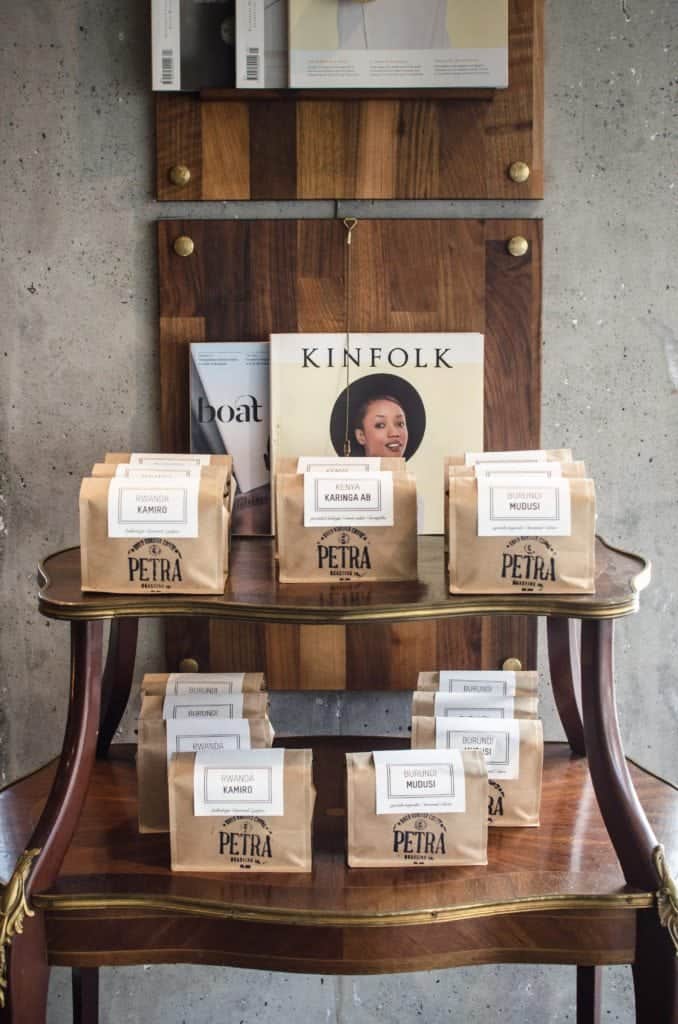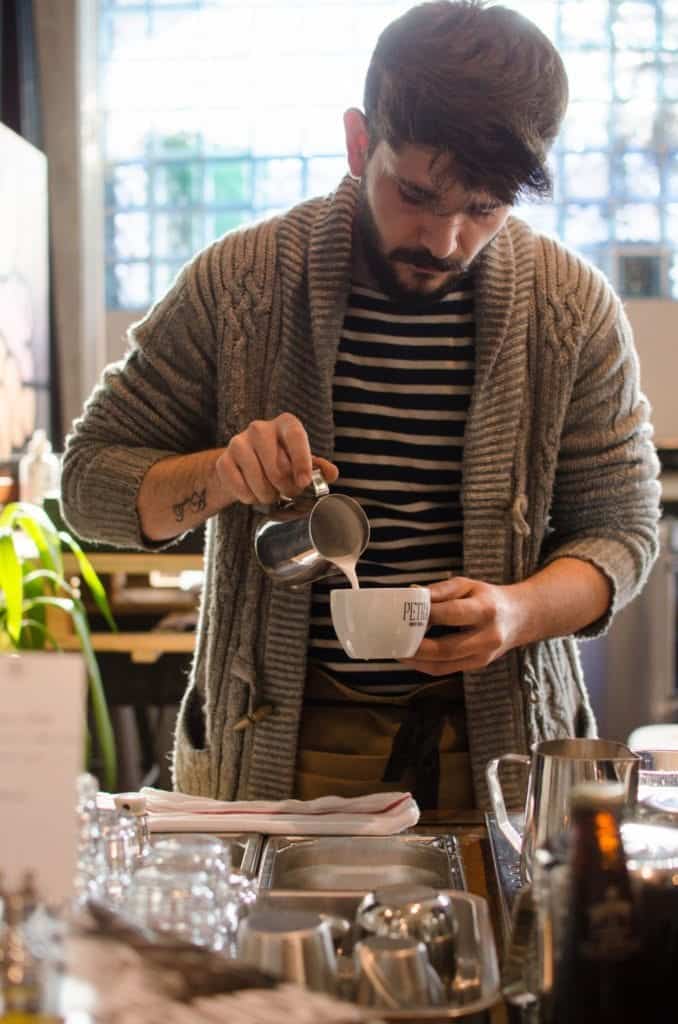 "Ever since college I knew I wanted to be in the beverage business," starts Kaan with description of his coffee story. He was interested in the bar scene, spirits and also coffee. "Spirit based drinks are difficult to make and sell here in Turkey," explains Kaan the reason for settling down with coffee in his home country. At the moment Petra's staff members came to the number of already 25, a number that will even grow with a kiosk and a new cafe opening in Topagaci area.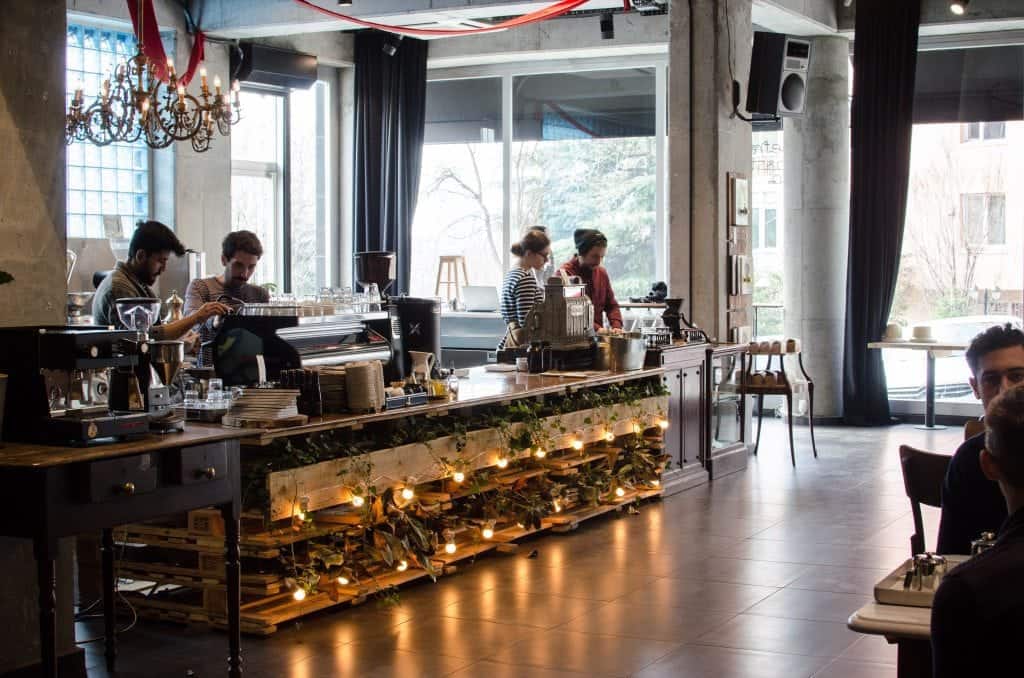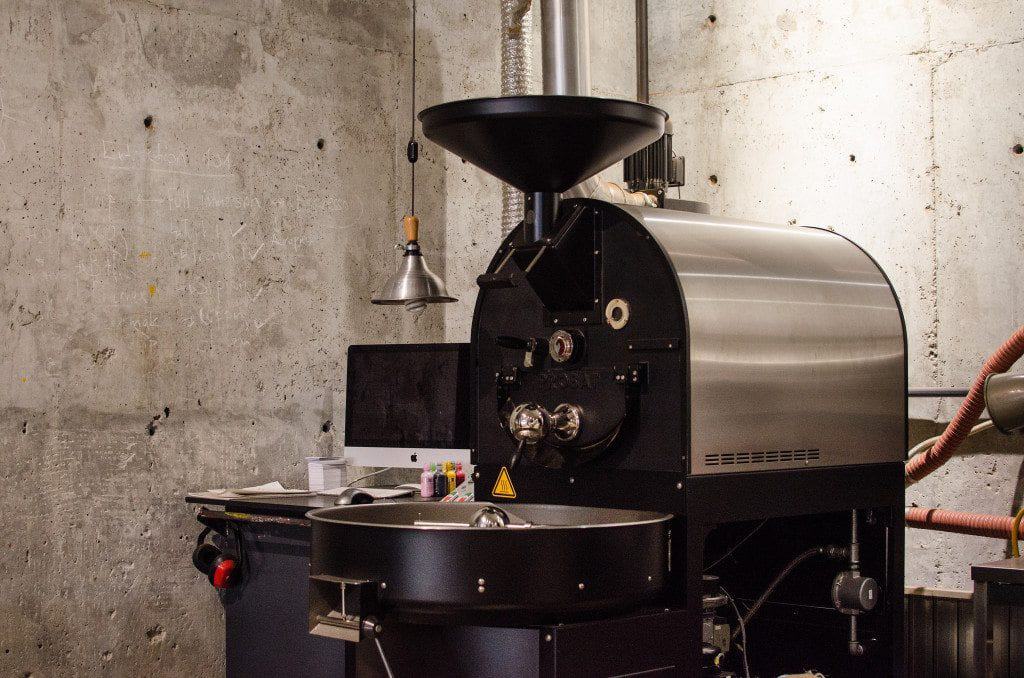 Spacious coffee bar is equipped with a 2 group La Marzocco Strada and two espresso grinders, one usually serving a blend and one with a single origin in the hopper. In the back two EK43s, one black and one gold, are set for turkish and filter coffees. The overall impression of this place is defined by the combination of modern and vintage. Great collection of vintage roasting machines, coffee brewers, grinders and typewriters is confronted with several LCD flat screens and modern graphics. Coffee is roasted on a 12kg Probat machine and we tasted their fresh Burundian Mudusi coffee prepared with an Aeropress.
Panorama Selenium Residence, Hoşsohbet Sokaği, İstanbul
Official website, Facebook
Montag Coffee
We took a boat from Besiktas port, leaving the European side of Istanbul behind and reaching Kadikoy in 20 minutes. A lively area close to Bosphorus. People were streaming through narrow streets while we were searching for Montag Coffee. It wasn't as easy as we thought since the whole café is on the first floor of the corner building and you might easily miss it.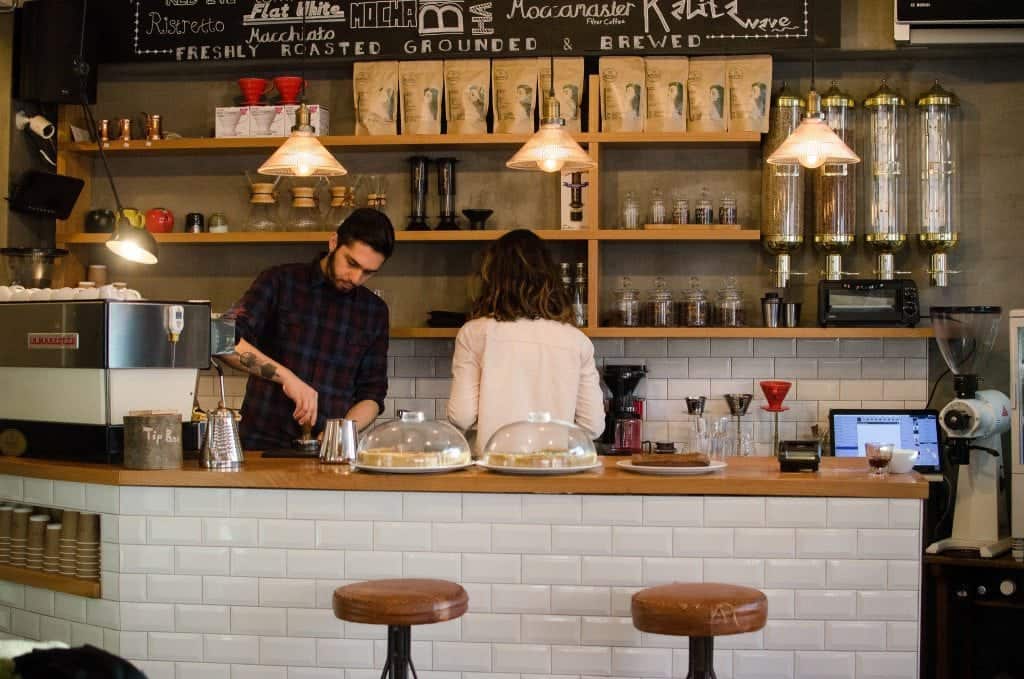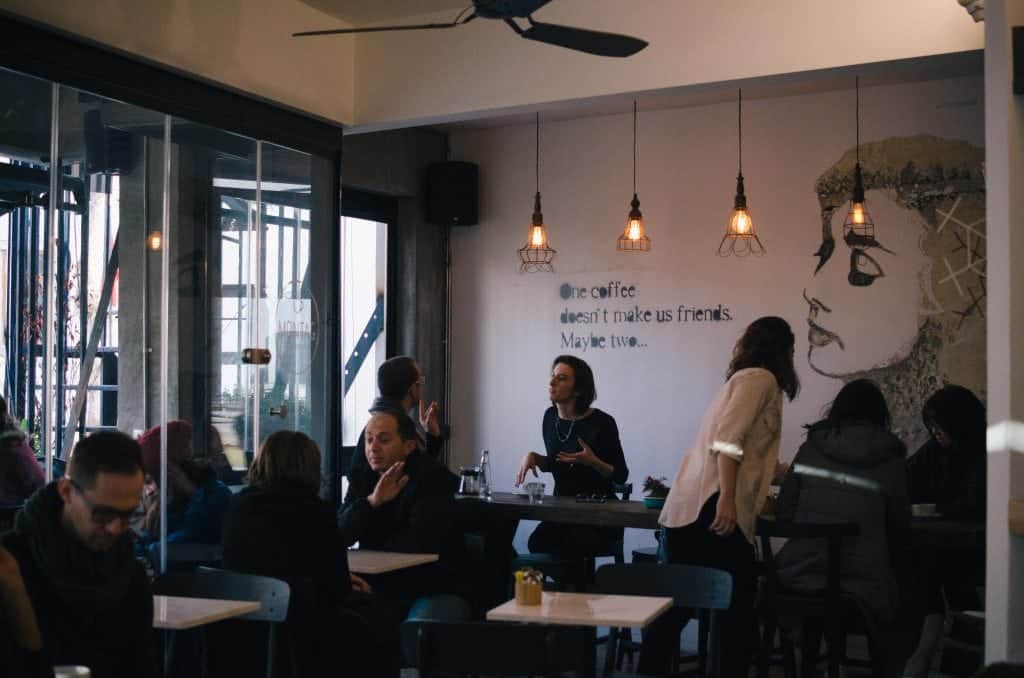 Friendly baristas behind the bar, Bahtiyar and Besra, welcomed us with a freshly brewed coffee from Panama Boquete followed by an espresso with an Ethiopian Kochere. Bahtiyar was using a La Marzocco Linea and a Mahlkönig K30 while talking about the brand new white Mahlkönig EK43 that they received just 2 hours prior to our visit. Both coffees were roasted on a 3kg Toper roasting machine that sits just next to the bar, waiting for yet another batch of coffee to get in.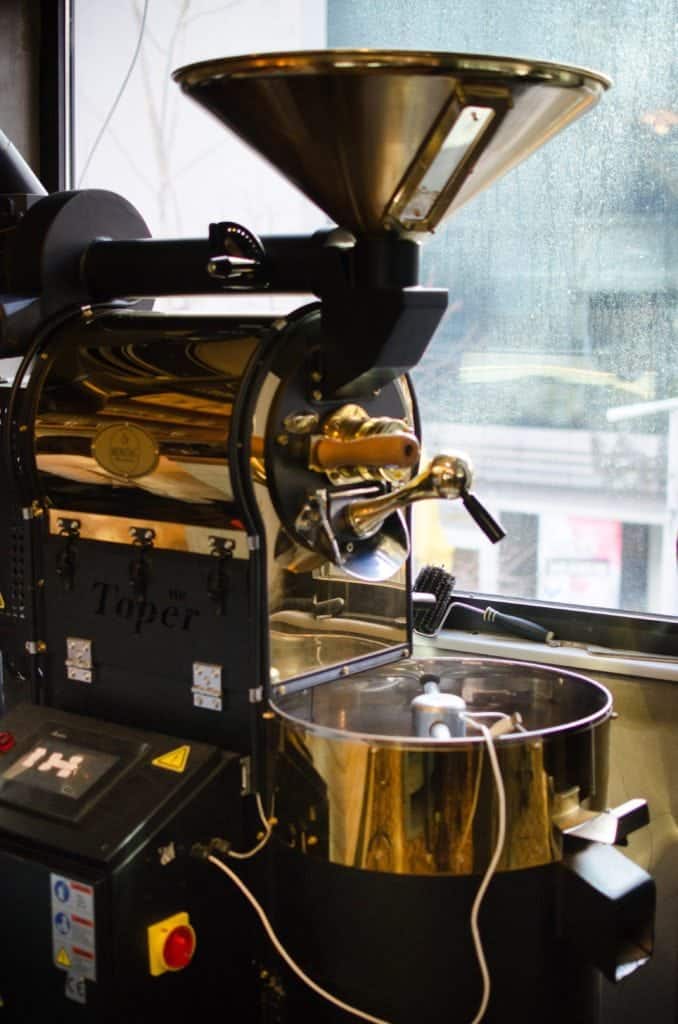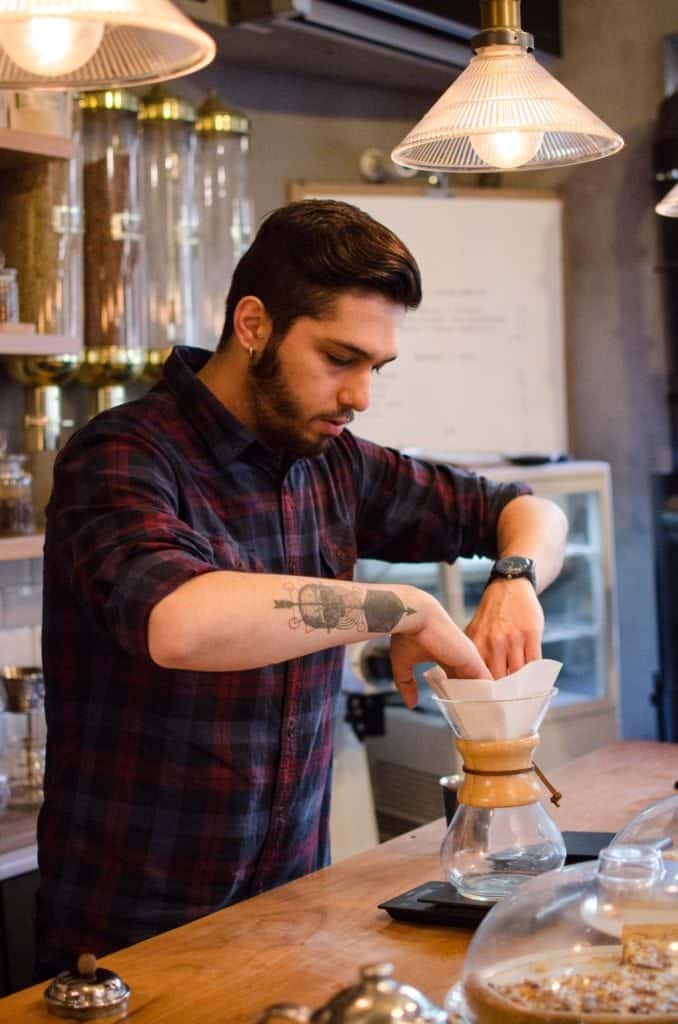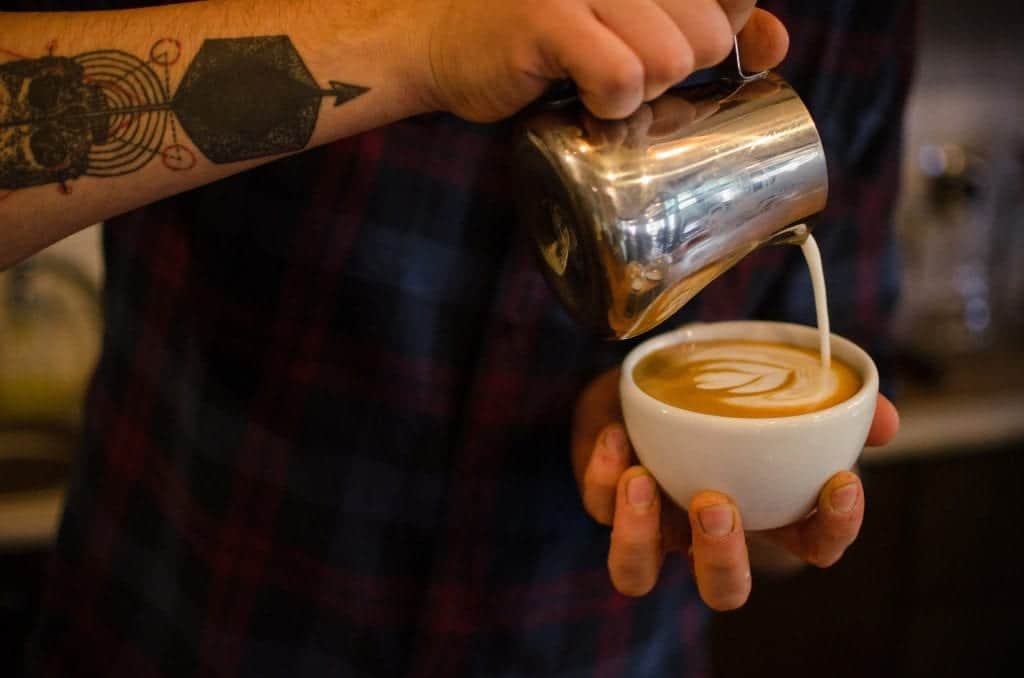 Besides for coffee there are two things we will remember from Montag Coffee. The portrait of Audrey Hepburn that is printed on every coffee bag as well as on the wall created by one of the owners and, secondly, the terrace that gives onto a busy street of Muvakkithane. Before we left we did not resist and tried the home-made tiramisu that was enhanced by espresso shots of Panama Boquete. Delicious!
Caferağa Mahallesi Muvakkithane Caddesi Ramiz İş Merkezi No:16 Kat:1, Kadıköy, Istanbul
Facebook, Instagram
Rafine Espresso Bar
Located in Moda neighborhood Rafine Espresso Bar is as tiny as you can imagine. There were only three people sitting inside and we could hardly get in for our coffee. Barista Talha Ozkahraman prepared quick espressos for us. It is exactly what Rafine is made for – coffees to go. Coffee was from Indonesia roasted by Rafine's owner Kaan Deger who works as a chief but his culinary interest brought him to coffee.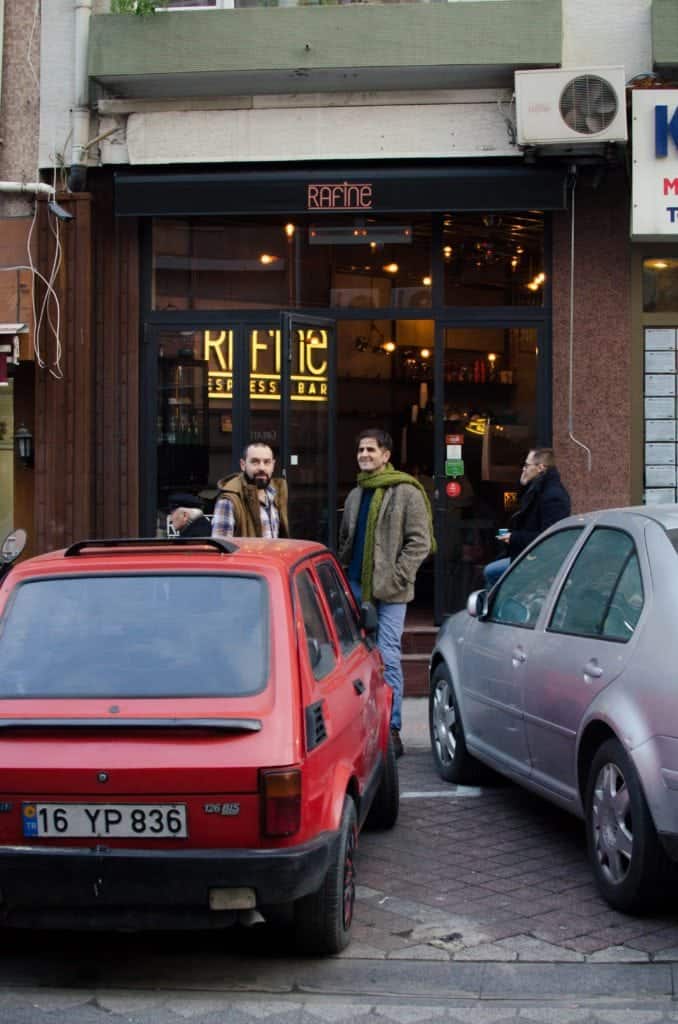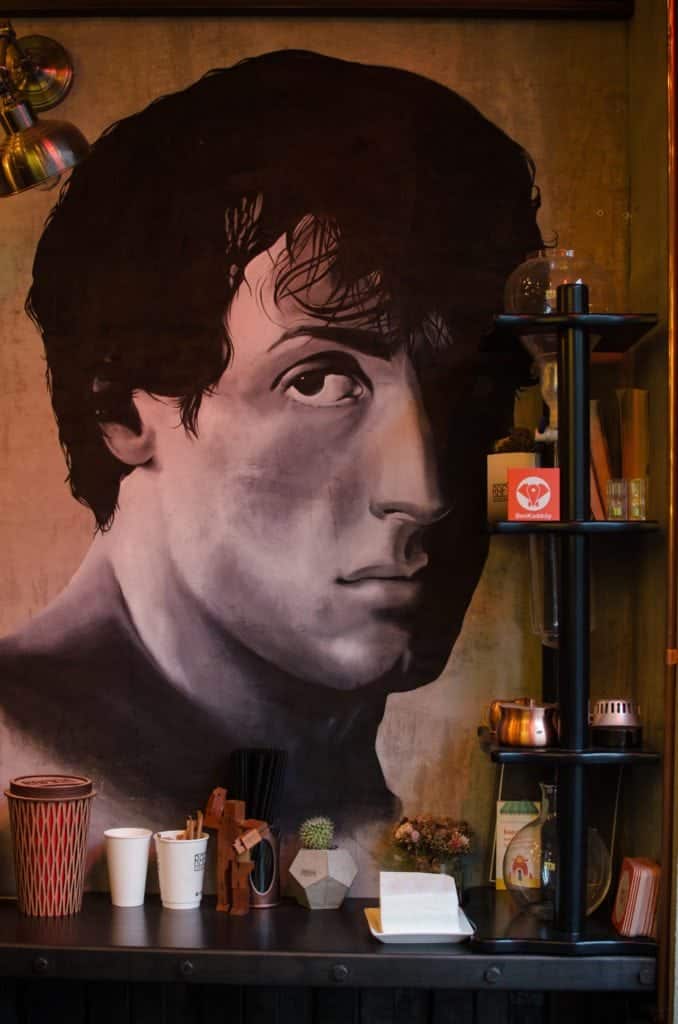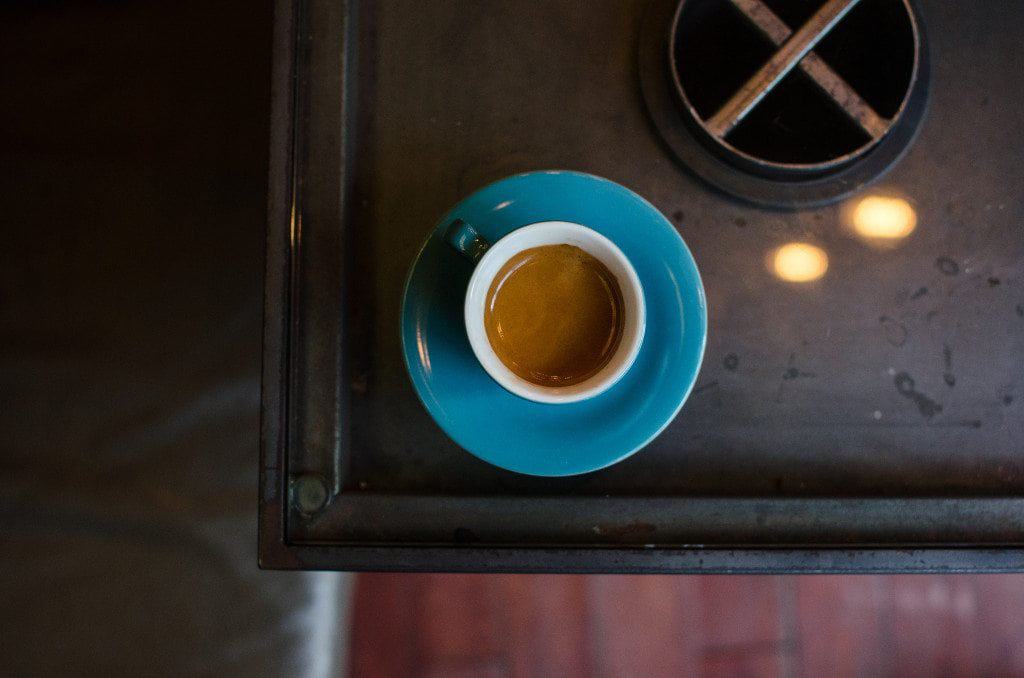 Due to the service work there was even a bigger espresso machine than normally. The 3 group Nuova Simonelli Aurelia II. Capacity of the café can be extended by 6 seats outside yet this was one of the smallest cafés we have ever visited.
This was our last cup of coffee in Istanbul. We have no doubts that when we get back to Turkey we will have even more speciality coffee places to discover, hence more cafes to add to the map.