Šárka Bolatzká is the owner of Malé Café in Krnov and, as part of this role, he wears many different hats – barista, chef, accountant, even psychologist. Šárka also runs the brilliant local favourite Krnov Coffee Festival keeping the region well versed in the finest speciality coffees.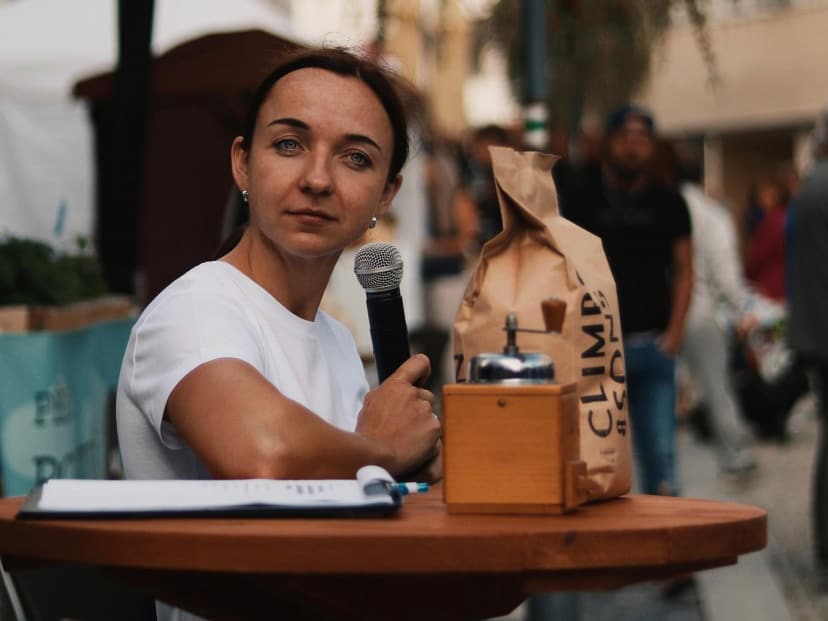 Šárka, what is your first memory with coffee?
Before opening our cafe, I only ever drank milky beverages. My first super delicious and perfectly made specialty coffee was from Climpson & Sons Cafe in London; ever since then, I have only used their coffee.
Could you describe the moment or situation that made you decide to become a barista?
I previously had another business, but I wanted to do something new, something in a different direction that was a bit more special.
Then my partner came home one evening, told me that some cafe space was up for rent and that I should think about taking it – I didn't need to think, and I immediately said, "Yes! I want to do it!"
At that moment, this wasn't because I didn't know what else to do, but because that idea felt like it hit exactly what I was looking for, but I hadn't even thought of taking things in that direction before he suggested it.
What is the funniest thing that you have experienced behind the bar?
Once, I persuaded an elderly customer of mine to try drinking filter coffee (instead of their normal instant coffee).
Do you have an unusual habit or hobby that you love?
It isn't unusual really, but I like to walk or cycle with my sausage dog, fully immersed in nature, just me and him (because he doesn't speak like people usually do!).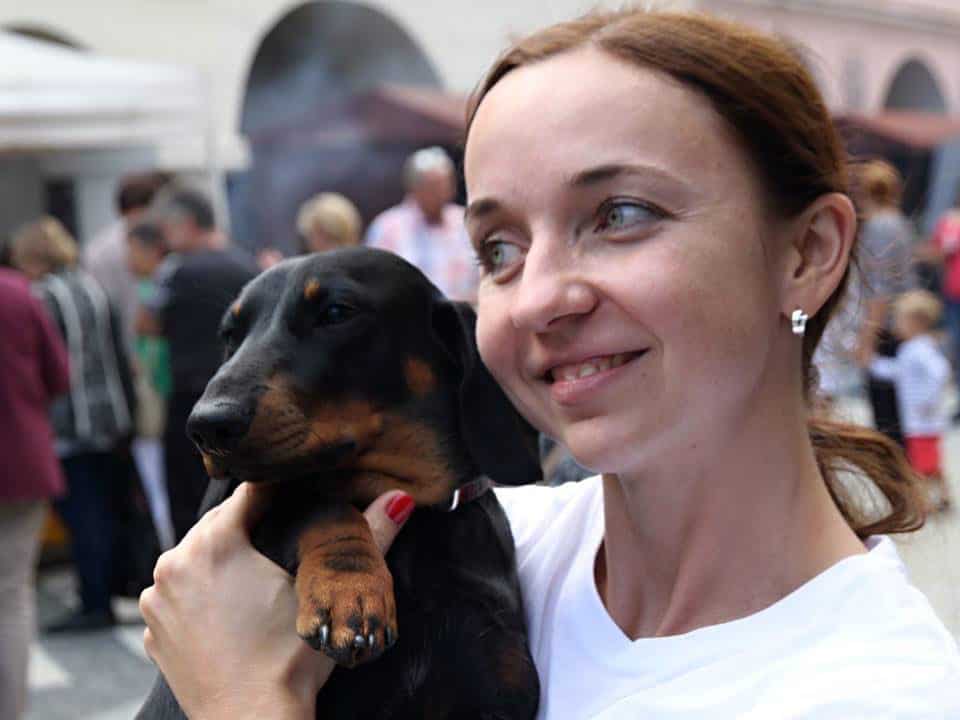 What is your piece of advice for anybody starting a career as a barista?
You have to love working with people, but the most important thing is that you have to love working with coffee. It's not about just 'coming to work and making coffee', as a barista, a person must be into it 100% and want to know more, do more and become better!
What qualities set a good and a great barista apart?
A great barista needs to be able to read a person and be empathic, to get a sense of the mood of that person.
Someone who orders coffee doesn't always want to hear how the coffee was roasted, or about the types of bean that the coffee house in stock, sometimes a great barista needs to be a good psychologist too.
What helps you to handle a bad day at the cafe and to provide good customer service?
My colleagues always help to put me in a good mood.
When I have a problem, they help improve my mood so that I can then have a better day, and then I return the favour when it's the other way round.
What is the one thing that you would miss the most if you could not work as a barista anymore?
Preparing a cup of coffee – I love the process, from grinding right through to the extraction.
What has been the best experience you have had in the speciality coffee industry so far?
Last year I organized our third coffee festival, which was the biggest open-air festival in the Czech Republic. It had such a lovely atmosphere and we had so many visitors.
The best bit about it was the people who helped to build the festival with me; they did it with such big love! We still meet every week and invent new things together… coffee connects.
How would you describe your coffee shop?
Our Male Cafe is not a typical third-wave cafe.
From our small cafe, we serve delicious highly scored specialty coffee from London's Climpson & Sons Coffee Roasters. But, we also use fresh Italian-style roasted coffee for people who love the traditional taste of coffee, too. I love fresh coffee with sweetness and acidity, but I honor the taste preferences of my customers!
Rapid Fire Questions for Šárka Bolatzká
Would you serve filter coffee with milk, if asked for it?
Yes
Do you ever take sugar with your coffee?
No
Espresso or Filter coffee?
Espresso
Do you aim for Sweetness, Acidity, or Body?
Sweetness
Milky or Black?
Black
Slurp or Spit?
Slurp
Sit in or Take Away?
Sit in!
Cake or Pastry with your coffee?
Cake
What is the wifi password at your cafe?
malecafekrnov ("male" means small in Czech language)