Our Barista Stories series has been long in the making. Since our first visits to cafes around Europe, we have met many amazing baristas who have had a number of interesting stories to share. We love the speciality coffee community exactly for the people building it and are thrilled to introduce some of those individuals to you.
Baristas truly are the ones who contribute to the atmosphere in the cafe massively and are the key reason why we'd revisit.
Read on to meet Agnija Tilla, the Coffee Curator at Miit Coffee in Riga.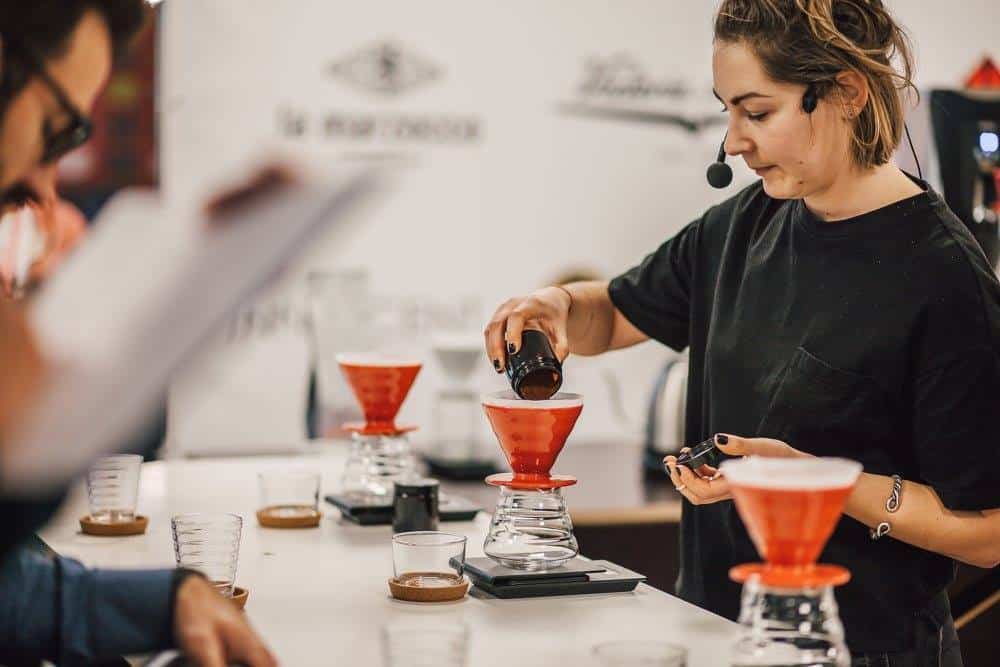 Agnija Tilla is one of the coffee professionals of the Latvian coffee scene. Although she is not working behind the bar these days, her journey led her onto a fantastic coffee ride we are happy to share with you. Agnija lives and works in her hometown of Riga, where, at the age of 36, she is an active member of the scene. Today, she is the Sales Manager at Ally Coffee Europe, while also curating the coffee selection for Miit Coffee. She is also the 2017 Latvian Brewers Cup champion and an authorized SCA trainer for brewing skills and barista. What a list! And she has only worked in the industry for the past three years.
A few questions for Agnija Tilla
What led you to coffee? Could you describe the moment or situation that made you decide to become a barista?
I think the coffee itself dragged me into it. You must know that coffee was not my first career. I've studied and practiced law for quite a while, I've lived abroad and worked for a global accessory brand, I've managed pretty big and cool accounts, I've come back to law to realize I want to spend my life trying other things, too. And coffee seemed to be a perfect change. I still remember the day I went to newly opened coffee roastery and cafe in Riga and pulled my courage together and asked if they need any help.. They asked if I can brew chemex. I could. So I got hired. It was about 3 years ago.
What is the funniest thing that you have experienced behind the bar? Can you recall any embarrassing moment?
Ha, if you want to have fun times, let's have a latte art challenge. Me, milk and "two swans kissing in the jungle" pattern – we have special relationships..!
What would you do if you were not working in coffee?
Maybe I'd pursue my dream of being an architect..
What is an unusual habit or hobby that you love?
I don't think it's very unusual but I'm also a yoga instructor. I've built my lifestyle around yoga & coffee, it keeps me balanced.
What are some bad recommendations you hear often in your profession? What is your piece of advice for anybody starting a career as a barista?
In my culture a barista is rarely considered as a profession and I would love to see it changing. Don't worry if somebody thinks it's not a profession! If you are dedicated, if you are a customer care oriented and open minded, if you invest your time, money and energy in personal education and training you have all the skills to succeed and grow in your career. And be ready to get up early..
Looking back, what one thing would you wish to know when you were starting to work as a barista?
When I started to work in the coffee shop I was pretty much ready for everything. For me cleaning, doing dishes, taking care of inventory and other tasks are part of a barista profession.
What qualities set a good and a great barista apart?
I think, a good barista thinks he is great.
I don't think a great barista thinks he is great. For me great barista is a coffee person that makes the guests smile, delivers service, maintains workflow, inspires others and never stops growing and exploring.
What is the one thing that you would miss the most if you could not work in coffee anymore?
People around coffee, coffee travels..
Imagine the perfect day in your city. Perhaps you have an old friend visiting. What would be top 3 to 5 activities or places you would show them?
Vegan breakfast & coffee at Miit Coffee shop, cycle the city and then to Riga Central Market to catch the vibe, view of the city from the Latvian Academy of Science rooftop, quick lunch at the StockPot, then jump in a car and 20 min drive to the seaside to recharge the batteries. In the evening drinks depending on the mood – cocktails at XIII or the Left Door Bar, beer at Alkimikis or something trashy like Aleponija.
What do you consider some of the best experiences you have had in coffee so far?
So far, if I look back, preparation and all the behind the scenes of World Brewers Cup in Budapest was pretty impressive.
It's always exciting to go to coffee events and different coffee roasteries and shops, there are so many fantastic people around the globe working in coffee and inspiring you to move forward. I believe coffee is not just a beverage, it is a medium connecting all of us.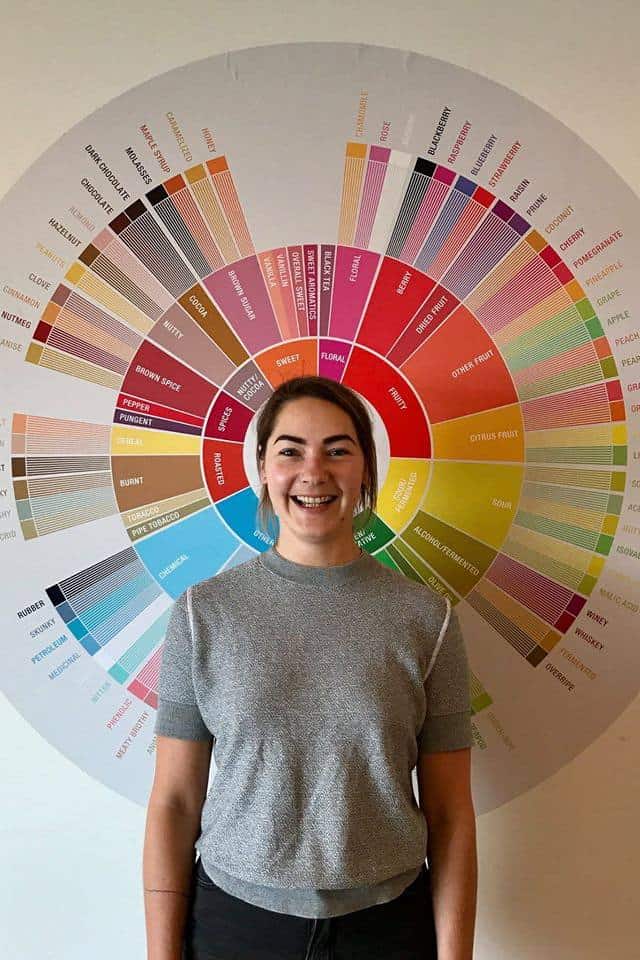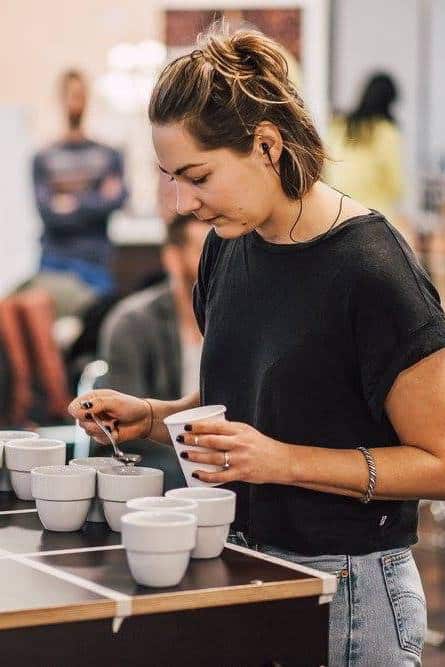 Quick Fire Questions
Would you serve filter coffee with milk, if asked for it?
Yes
Do you ever take sugar with your coffee?
No
Espresso or Filter coffee?
Filter
Do you aim for Sweetness, Acidity, or Body?
All of if it – complexity
Milky or Black?
Black
Slurp or Spit?
Slurp
Sit in or Take Away?
Take away
Cake or Pastry with your coffee?
Pastry
What is your wifi password in a cafe?
None, it's open wifi