Our Barista Stories series has been long in the making. Since our first visits to cafes around Europe, we have met many amazing baristas who have had a number of interesting stories to share. We love the speciality coffee community exactly for the people building it and are thrilled to introduce some of those individuals to you.
Baristas truly are the ones who contribute to the atmosphere in the cafe massively and are the key reason why we'd revisit.
Read on to meet Yuko Inoue, brewing your daily cup of coffee at The Barn in Berlin.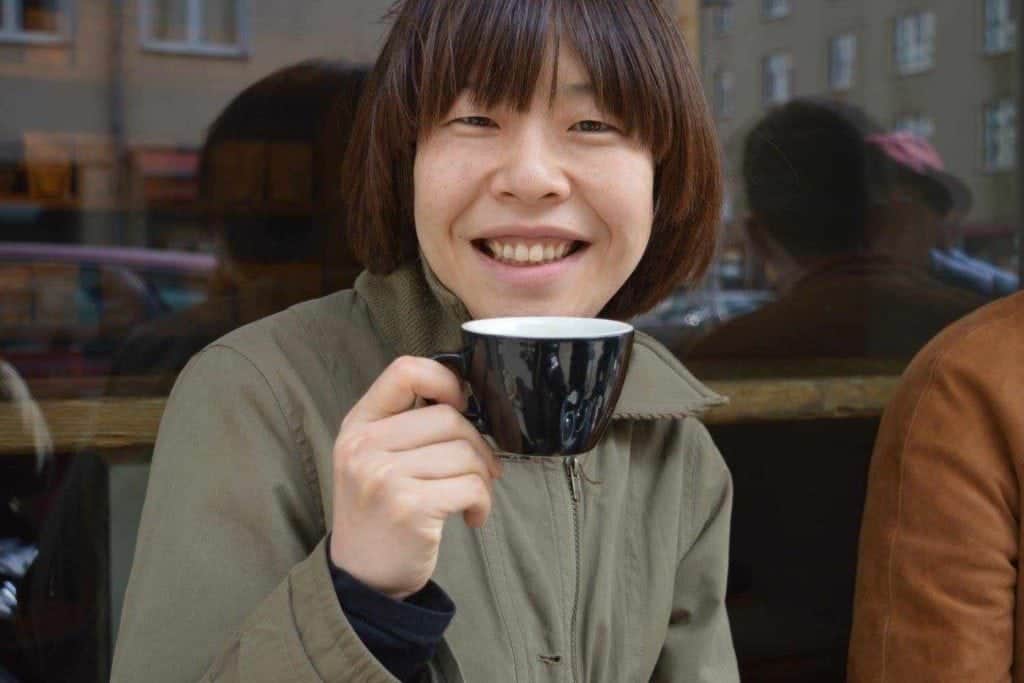 Yuko Inoue is no newbie to the speciality coffee community. The 34-year-old barista who is originally from Japan has worked in coffee for seven years, in Canada, London and now Berlin. She is a barista and a trainer at The Barn, one of the leading roasters in Germany. Yuko is also the New York Coffee Masters' 2016 Champion and an experienced competitor!
A few questions for Yuko
What led you to coffee? Could you describe the moment or situation that made you decide to become a barista?
I used to work in a cafe in Canada and started drinking coffee. I wasn't a barista but I liked the smell/taste of coffee. When I went back to Japan, I started brewing coffee at home, taking barista courses during which I could taste coffee that had unique flavours of each origins and I really enjoyed the experience. I was working in an office but I have never enjoyed it so I quit the job and started working in coffee.
What is the funniest thing that you have experienced behind the bar? Can you recall any embarrassing moment?
Not really funny but when I have a potato defect, I just get paranoid and am sniffing air for the rest of the day, and customers look at me with a wondering face 'why I am sniffing ground coffee'.
What would you do if you were not working in coffee?
Hmmm, hard to imagine but I would be working in my hometown as a farmer. My hometown is surrounded by mountains and it's a beautiful town. My dad used to have a small farm and grew some vegetables and I enjoyed helping him.
What is an unusual habit or hobby that you love?
It's not unusual but I love to walk in the city and explore new streets. I like it when I coincidentally find some great bakeries, restaurants, parks and chilling spots.
What qualities set a good and a great barista apart?
For me a great barista is: always paying attention to details and serves drinks at a high standard and keeps the coffee station clean and tidy, is engaging with the customers and treats them as guests, is keen to learn new things and improve skills and their knowledge to a next level.
If you have a bad day at the cafe, what helps you to handle it and provide good customer service?
Drinking tea helps me to calm and feel more relaxed. Tea from Yunnan and Oolong from Taiwan are my favourite.
What is the one thing that you would miss the most if you could not work as a barista/in coffee anymore?
I would miss most of everything that I regularly do now. Making and serving coffee, meeting regulars and new people, tasting coffee and sharing it with people, and teaching [courses]!
Imagine the perfect day in your city. Perhaps you have an old friend visiting. What would be top 3 to 5 activities or places you would show them?
Probably I would take them to one of my favourite bakeries near my place and get a sourdough bread and coffee and then go to a supermarket and get some ingredients to make an open sandwich with the sourdough and do a picnic at a park. I don't like to go some tourist places so I will take them for a walk near the river and chill. Dinner will be my favourite food, Ramen.
What do you consider some of the best experiences you have had in coffee so far?
One of the best experiences was making the decision to live outside of Japan and learn about coffee abroad. I have met many great people from all over the world since I have started working in coffee. Also living in Europe allows me to easily travel around Europe. If I lived in Japan, it would be more difficult to meet many friends like I have now and try coffee from European Coffee roasters. It's interesting to imagine if I learned coffee in Japan but I had so many great experiences in London and now in Berlin. I learned a lot in the past, not only how to make delicious coffee but how to have fun, and enjoy life. Also just being far away from my hometown, now I know how much I love my country, my family, friends and Ramen.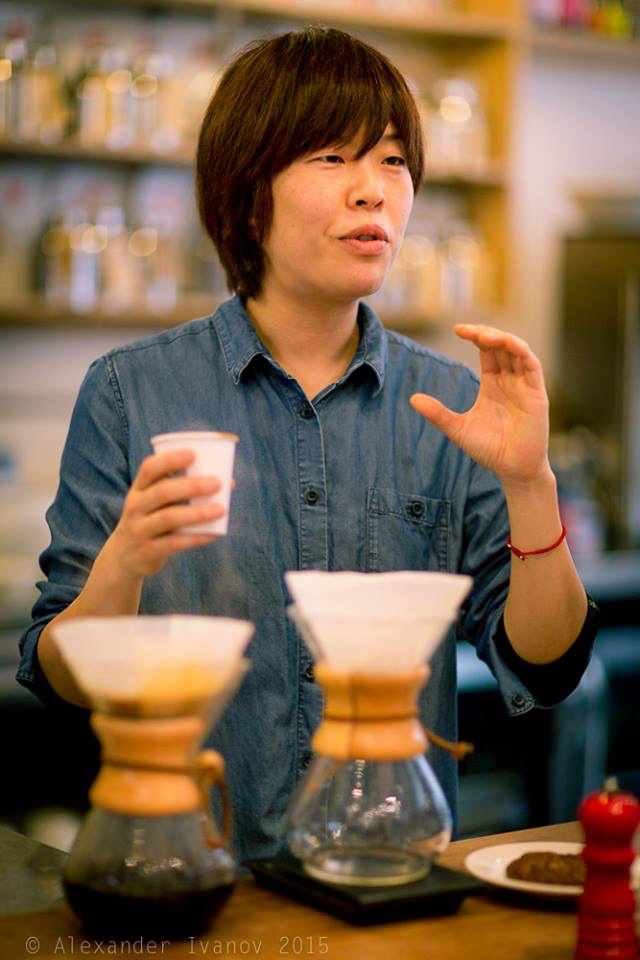 Quick Fire Question
Would you serve filter coffee with milk, if asked for it?
No
Do you ever take sugar with your coffee?
No
Espresso or Filter coffee?
Filter
Do you aim for Sweetness, Acidity, or Body?
Sweetness
Milky or Black?
Black
Slurp or Spit?
Slurp
Sit in or Take Away?
Sit in
Cake or Pastry with your coffee?
Pastry
What is your wifi password in a cafe?
No password (I mean it's an open wifi)