Meet Yelyzaveta (Liza) Fedorovska, a 28-year-old professional barista and coffee champion, originally from Enerhodar, Ukraine 💙 💛 and currently residing in Wroclaw, Poland. With a decade of experience in the coffee industry, Liza is not only a Sales Manager in Europe for the Ukrainian green coffee company !Fest Coffee Mission but also a highly decorated coffee champion.
Liza's exceptional skills in coffee brewing were highlighted when she was crowned the Ukrainian Brewers Cup Champion in 2019. In addition to this, Liza also secured third place in the first Hario Cup held in 2022.
Apart from personal achievements, Liza's skills and knowledge have been recognized in the coffee community as she has also served as a judge in multiple coffee championships such as the Ukrainian Coffee in Good Spirits in 2022, Slovak Aeropress Championship in 2022, and the Wroclaw local Aeropress Championship.
In spite of numerous titles and achievements, Liza stays humble and is one of the most cheerful and bright faces popping up at coffee events all around the world.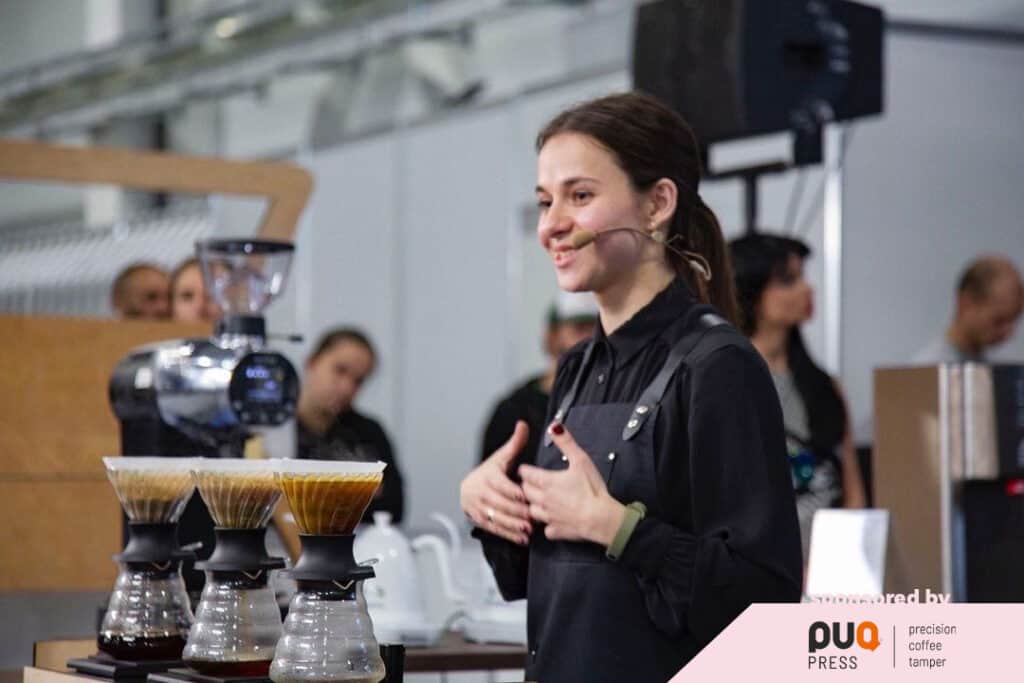 Liza, what is your first memory of coffee?
My first memory of coffee is instant one! When we went to the seaside with my parents, they would always make this coffee for themselves, and I would sip a little of it. And at that time, it was so delicious for me. I was maybe around 6 or 7 years old. At that time I was dreaming that when I grow up, I will be able to drink a big cup of coffee and not have to share it with anyone.
​​What inspired you to pursue a career in the coffee industry, and how did you get started? What did you do before coffee?
In 2013, when the academic year at the university ended, I didn't want to return to my hometown – Enerhodar. So I decided to stay in Dnipro and look for a seasonal job. I started at the Coffee Life coffee shop chain because they were always looking for people, even those without experience. They taught me all the basics of barista work.
Before I got into the coffee industry, I was studying and occasionally went to a children's camp in the summer to work as an event organizer.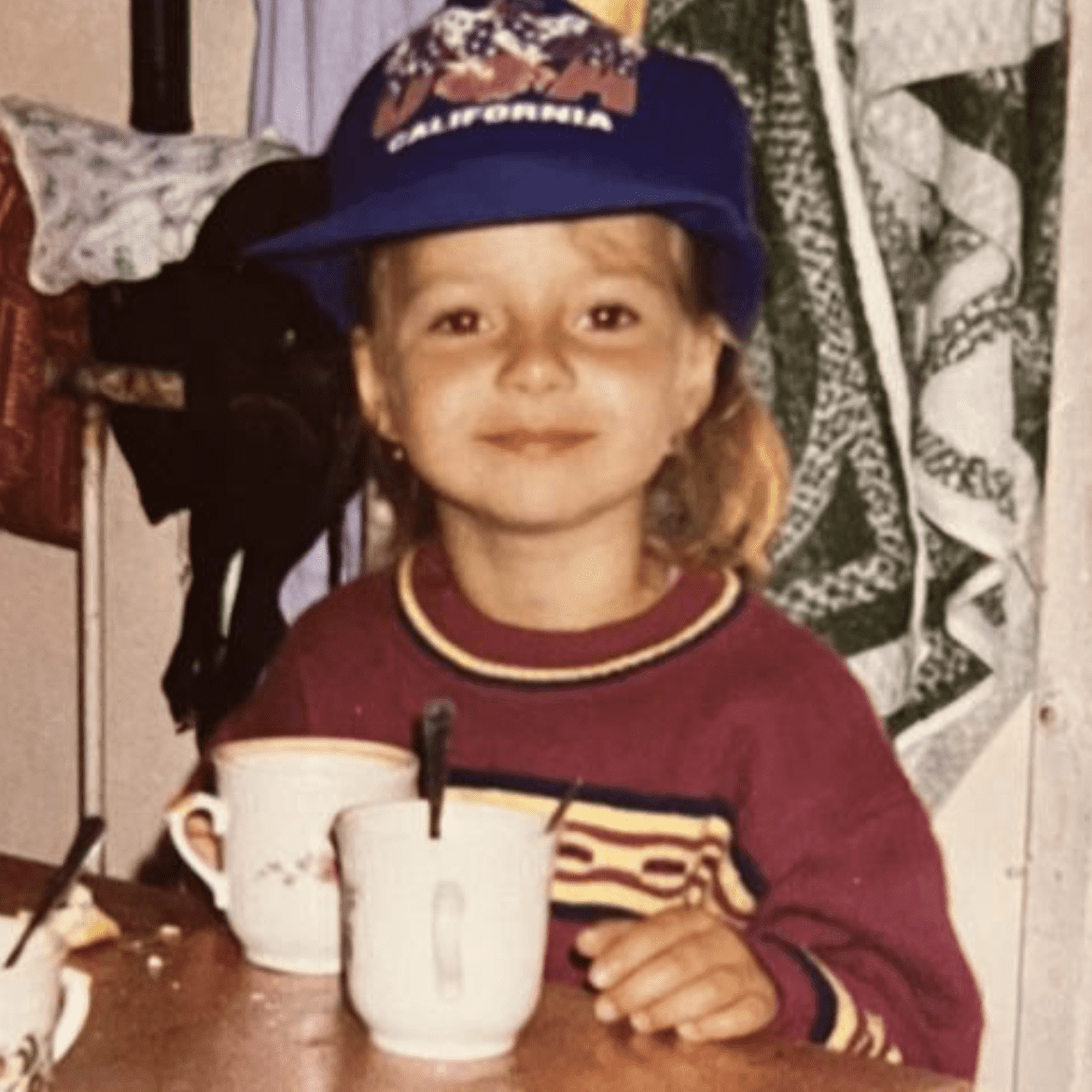 How did it happen that you changed from working as a barista to working in green coffee?
Working behind the bar became very exhausting. When you have a huge number of guests and stand on your feet for 8+ hours it can really have a toll on you. I didn't want to leave the coffee industry and I was lucky to know !Fest Coffee Mission from the moment they started. We were good friends.
Last year, when one of their offices opened in Poland, they invited me to join the team. I was thrilled and of course said: "I'm in". This is a completely different way of getting to know and working with coffee. New and so exciting for me.
Liza, what are your responsibilities in !FEST Coffee Mission?
My direct responsibility is to sell green coffee. But it also involves setting coffee cuppings with the team to select the best beans. Moreover, I have the opportunity to attend coffee trade shows all around the world. I also travel to our customers and organise cuppings for them. The word "Sales Manager" hides a lot of work to ensure that everything is at the highest level.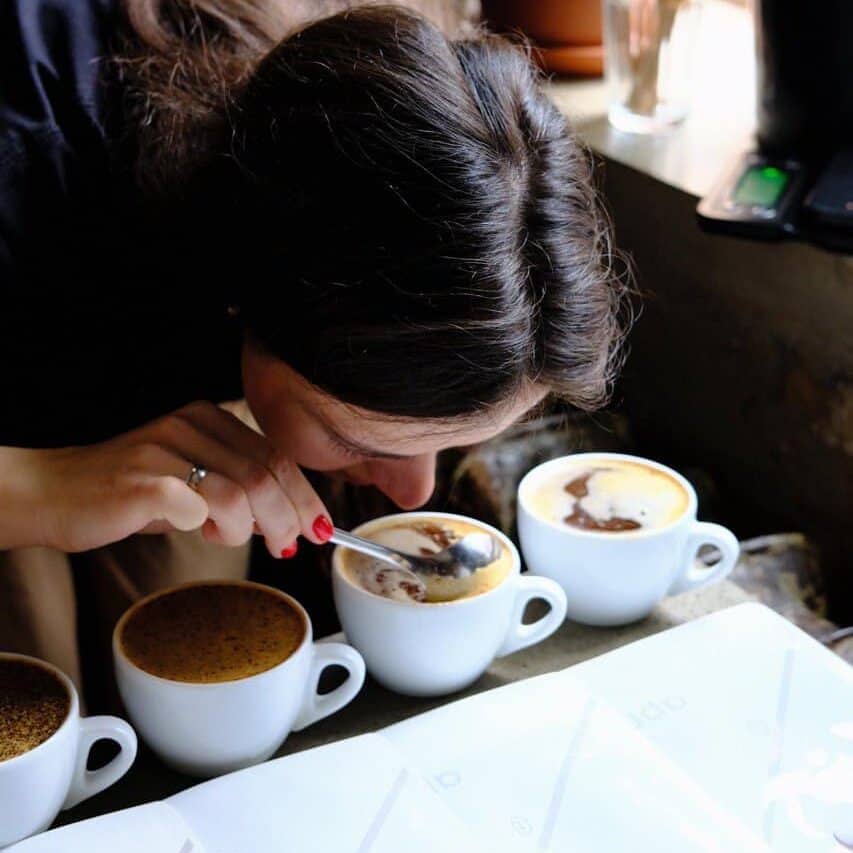 As part of your work, you attend a lot of coffee events. What is your favourite thing about them?
Definitely, I like to meet my friends at such events. These are one of these occasions when everyone is finally in one place. I also like to discover and test new coffee equipment that later I can use as part of my work or when competing / coaching. Such events make me realize once again how exciting and diverse the coffee industry is.
Liza, how do you stay motivated and inspired to keep improving your coffee-making skills?
I get inspired by young baristas. With their curiosity and questions when I teach them. It's a very interesting process. And motivation also comes from championships, from success and support from colleagues in the coffee industry.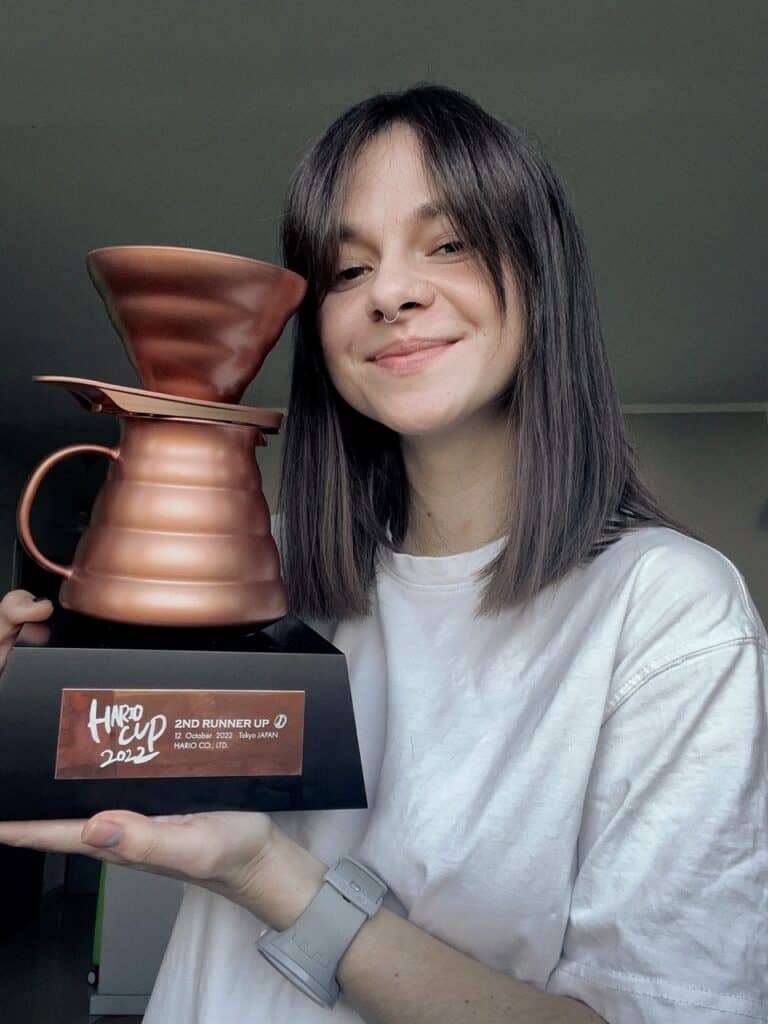 What are the current trends in cafes in your region? Are there any trends you promote yourself and would like to see more often in other places?
Where I live now, there is one major trend. 95% of coffee shops serve espresso from simpler Brazilian coffee. When asked why, they answer: "People are used to it". But if you know your product well and can tell everything about it, people will get used to anything.
I would really like to change and encourage coffee owners to explore coffee and experiment with different coffees they use for espresso and milk-based drinks.
What do you think is the most important quality for a coffee professional to have, and why?
Being a good barista is completely based on communication skills and how you use them.
New acquaintances -> new knowledge,
new knowledge -> developing skills etc.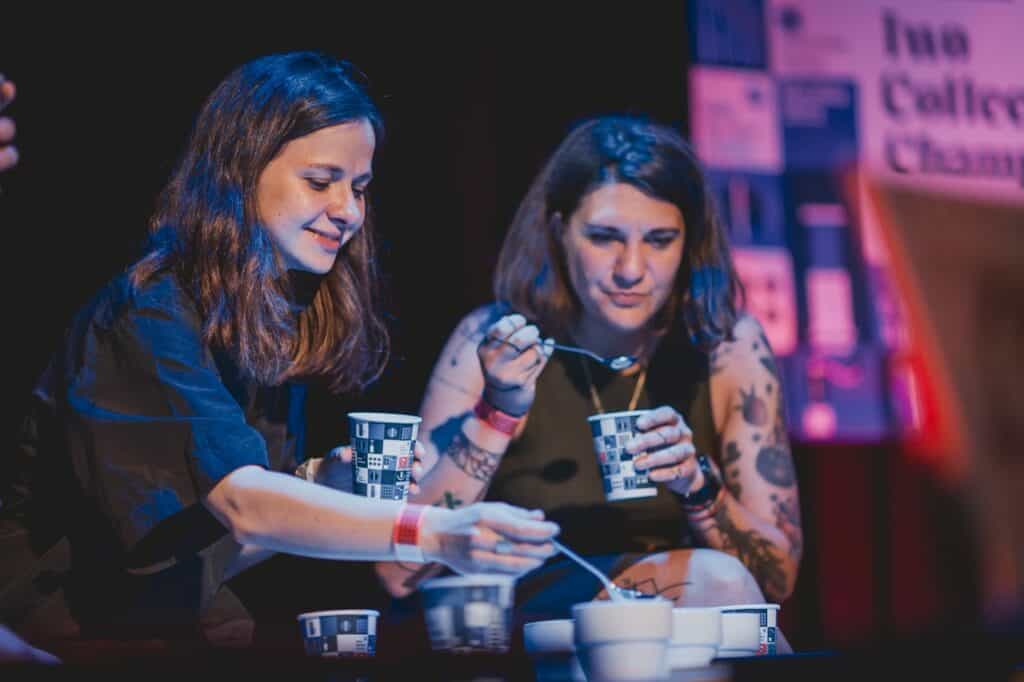 Recently we see you judging and coaching way more but we will ever see you competing again?
Ohhhh yes! Despite the fact that there is a brutal war in my country, we will still hold coffee championships in Lviv, because we are athletes of a kind. And for us, coffee people, it's so important.
So in May, I will participate again in the Ukrainian Brewers Cup!
What coffee challenges are you looking forward to? Any new projects or collaborations?
I'm looking forward to the coffee championship! And we are currently working with Hario to support the Ukrainian coffee community. I'm also looking forward to the launch of our cupping bowl production in Ukraine in the nearest future.

Quick Fire Questions for Liza Fedorovska:
Would you serve filter coffee with milk if asked for it?
Yes.
Do you ever take sugar with your coffee?
Yes, in espresso macchiato.
Espresso or Filter coffee?
Filter.
Do you aim for Sweetness, Acidity, or Body?
Sweetness.
Milky or Black?
Black.
Slurp or Spit?
Sluuuuuuurp.
Sit in or Take Away?
Sit down and relax.
Cake or Pastry with your coffee?
Pastry
Favourite piece of barista equipment?
V60 dripper and my Comandante grinder