Matteo D'Ottavio, originally from Italy is a 37 year old Food Technologist and Professional Barista based currently in London. You can find Matteo rocking behind the bars of Watchhouse cafes or actively participating in coffee events and championships.
Matteo had his first coffee gig already in 2000, then he had an on and off relation with coffee until he understood that this will be his career in 2018. Since then Matteo had multiple successes and represented United Kingdom in 2021 during the World Brewers Cup in Milan placing 10th in the world!
You should follow Matteo's YouTube channel that is not only properly educational but also very entertaining!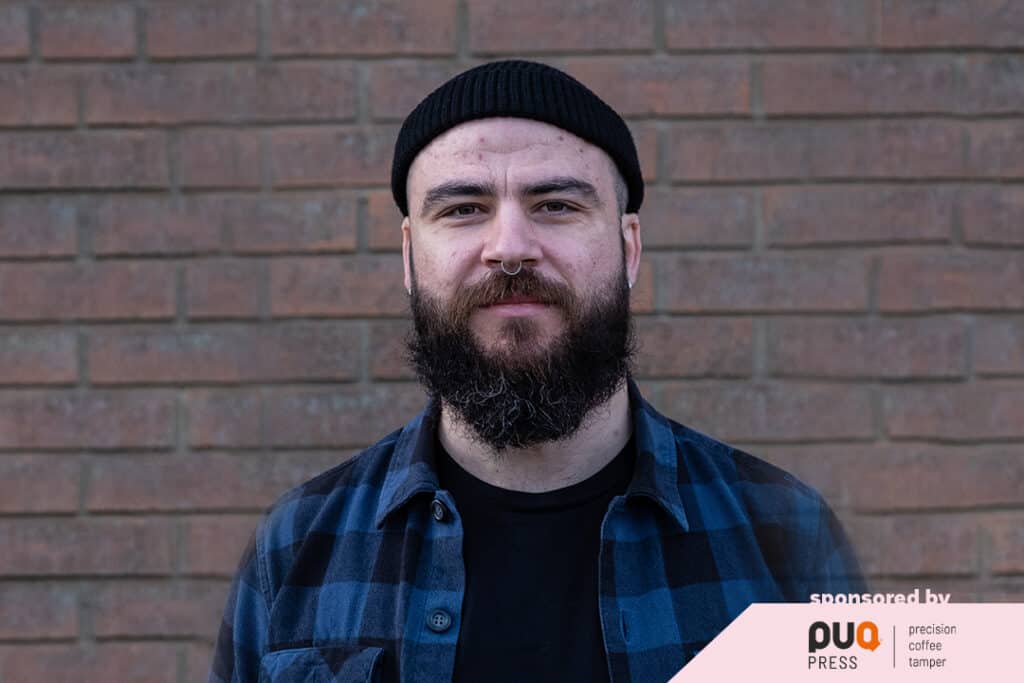 Matteo, what is your first memory with coffee?
My first memory, definitely when I was around 12 years old, I used to make coffee at home on a Gaggia Classic and on a moka pot (yes, I was a home Barista in 1997 before that became a thing). My first memory as a professional, when I was 15, I got my first seasonal job behind the bar as Barista and that was very fun.
Could you describe the moment or situation that made you decide to become a barista?
I don't know if there was a moment or a situation, I have always been passionate about drinking and making coffee, maybe after changing many different jobs (e.i. Plumber, postman, driver, chef, bands tour manager), it made me realise that at the end coffee is what I want to do for the rest of my life.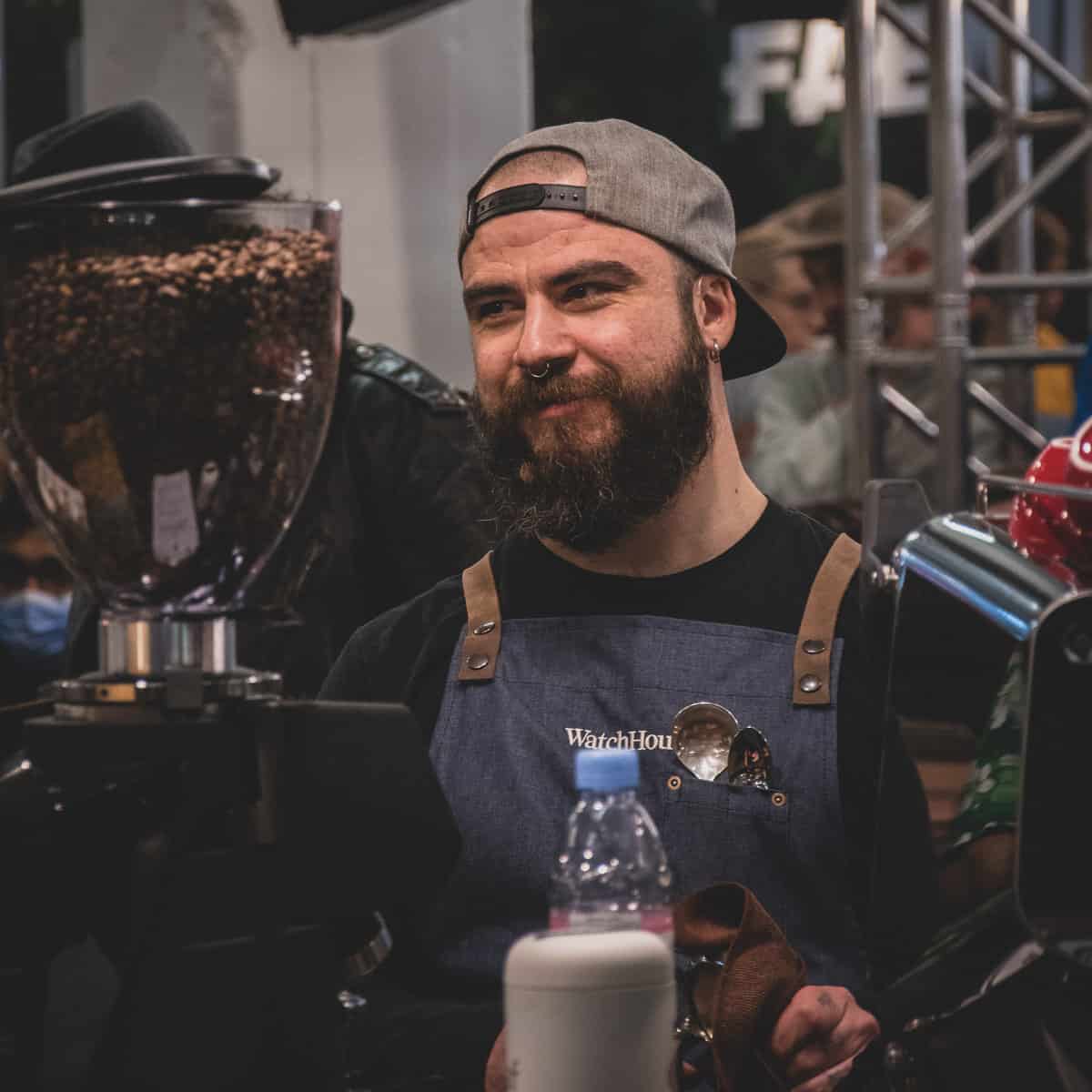 What is the funniest thing that you have experienced behind the bar?
To be honest there is not a precise moment, when you work with a great team of professionals that are also good friends, every shift can be funny and enjoyable. Wait… actually there is a moment. In 2015, I was working in a cafe. You know when there is a cocky supervisor in the company that nobody can stand? Great! One day he was on shift with me and another colleague and after a few hours of him being annoying, while he was grabbing something on the lower shelf, he squatted, and his pants ripped wide open in his bum area. Yeah, that moment was hilarious, my colleague and I started to laugh heavily. We are still laughing today about that episode.
About an embarrassing moment I can say that once I made a mistake and served a flat white with milk instead of soya to a vegan customer. When I realised it, he was already enjoying it and I think he didn't notice the difference. I felt very embarrassed and I tried to go and stop the customer from drinking it, but it was too late, he already left with his milky coffee in his hand.
If a career in coffee was not an option, what job would you be doing?
Probably going back to travel with bands, it's a hard job, but it gives you the possibility to be always on the road, see many places, meet a lot of people and visit coffee shops everywhere you'd go.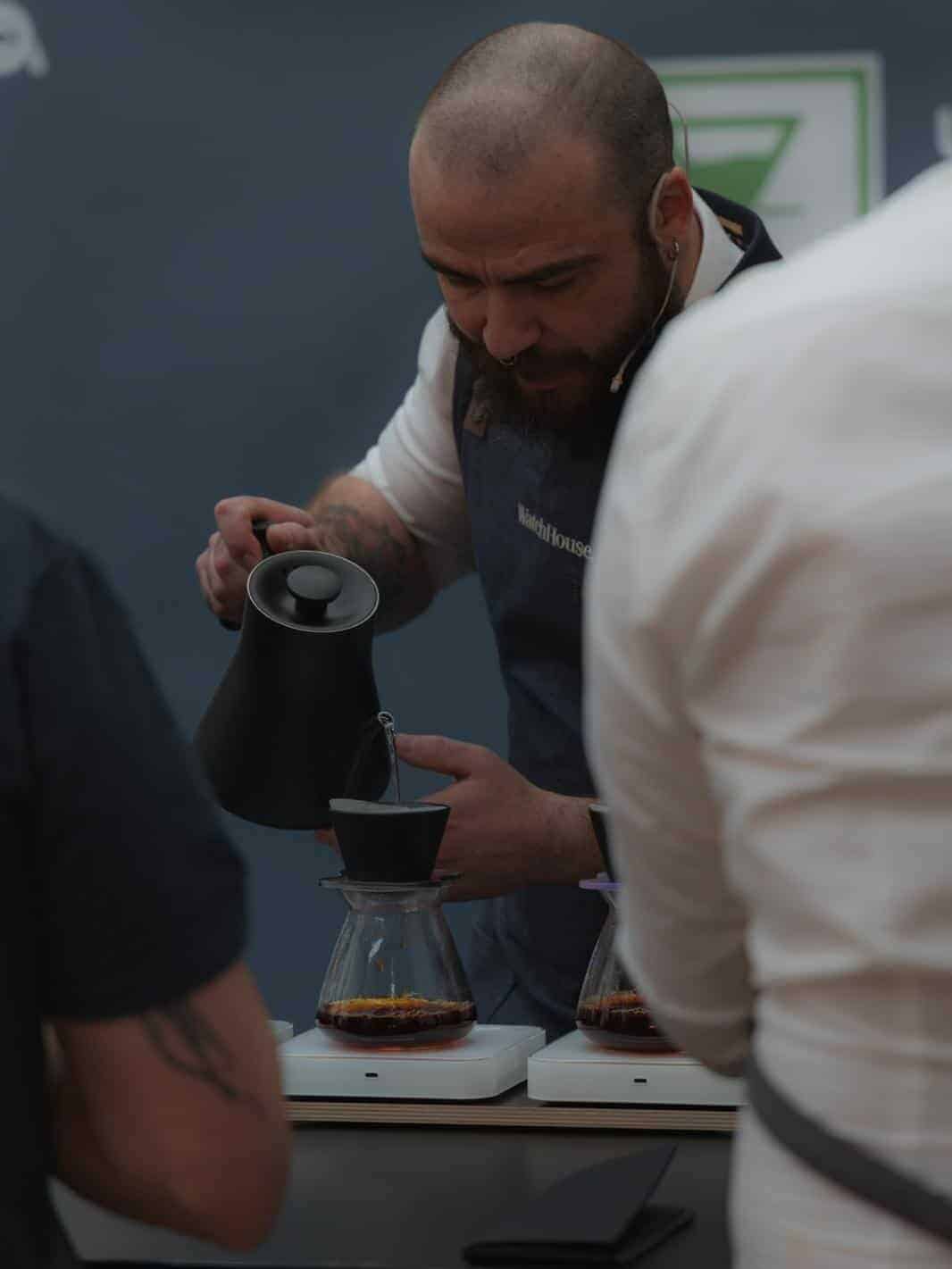 Do you have an unusual habit or hobby that you love?
When I'm not making coffee at work, I make coffee at home. I just love making coffee and understand how the science of making coffee works. Of course this is not my only hobby, I like listening to music, watching and playing sports and cooking, lots of cooking (I'm a very good cook).
What is your piece of advice for anybody starting a career as a barista?
Sometimes baristas are too focused making the perfect drink forgetting about the customer service and give the customer a proper experience. With the technologies and the knowledge nowadays it's very easy to make a tasty coffee at home even tastier than in cafes (I believe some of you reading this agree with me). So when you go to have a coffee in a cafe alone or with your friends, you want to enjoy the experience.
I think only 1% of the customers look for perfection in a coffee when they go to a cafe, so let's focus on the 99% and serve coffee with a real smile, this can really make the day to the customer. My advice is to have a wider vision in coffee, do not focus on that 1%, or just look for brewing only the rarest varieties. A wider vision in hospitality also can open more door during your career in coffee.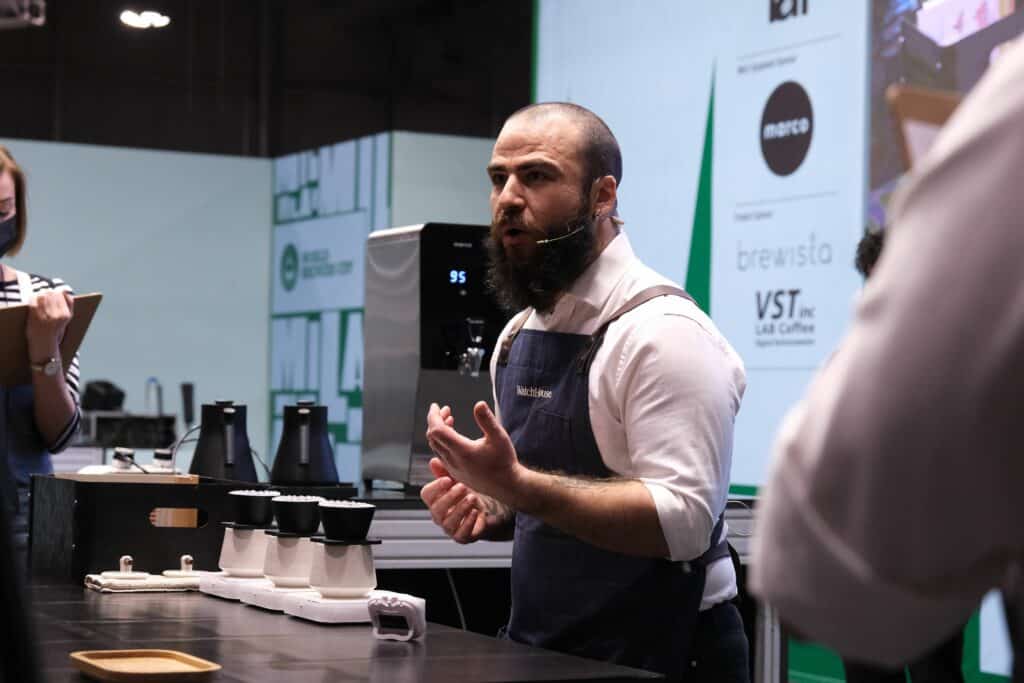 What's the most common question you get asked behind the bar? How do you answer it?
Customer: "Do you have any lids?"
Me: "Yeah, they are just in front of you, look down (always with a smile)".
What is your favourite thing about coffee championships? Which part do you enjoy the most?
My favourite thing probably is the process of learning more about coffee, creating routines and dialling in a banging delicious coffee that I cannot wait to serve to the judges. This is even more fun if you do it with a team of friends and professionals. The part I enjoy the most is the moment before the stage. I like the pressure, the anxiety and the stress of the moment.
What has been the best experience you have had in the specialty coffee industry so far?
Definitely getting to know and work with many friends and professionals within the coffee community. There are many people that inspire me everyday to improve my skills and fill this growing passion about coffee. Also competing at the World Brewers Cup in 2021 was a great experience.
What coffee challenges are you looking forward to? Any new projects or collaborations?
That is a very interesting question. Right now I'm planning to move back home (Italy). I'm in a moment of my life where I'm searching for quality over quantity. Moving back home will also give me more possibility to grow professionally than London.
As for new projects I can say I'll be more present on social media platforms, and a few content formats that I will start once I finish moving to my new place. Talking about collaborations there is something cooking but nothing official yet, so I can't tell you more, but what I can tell you is to follow me on Instagram and subscribe to my YouTube channel so you will be the first to know this exciting news 🙂

Quick Fire Questions for Matteo D'Ottavio:
Would you serve filter coffee with milk if asked for it?
es, no problem. I'll probably suggest the customer to taste it without first but I'm not judgmental.
(I'm more judgmental if you put pineapple on pizza).
Do you ever take sugar with your coffee?
No I don't, I used to when I was a kid.
Espresso or Filter coffee?
Both.
Do you aim for Sweetness, Acidity, or Body?
Usually sweetness and body, but when the acidity is exceptional I like to highlight it.
Milky or Black?
Cappuccino in the morning then black the whole day.
Sit in or Take Away?
Sit in!
Cake or Pastry with your coffee?
Yes please!
Favourite piece of barista equipment?
Scale.