Meet Edyta Mikołajczyk, a passionate barista from Łódź, who now resides in Katowice, Poland. Edyta works at Kafej and has been in the coffee industry for five years, specializing in specialty coffee, mixology, and building cocktails.
Although she started her career in a seasonal job working with commodity Italian roasts, she further trained and worked as a bartender before deciding to become a specialty barista. She even took part in bartender contests! All this definitely helped Edyta to train the impeccable sensory skills that help her brew filter coffee, choose blends for espresso and combine sometimes unusual ingredients in Kafej's seasonal menu.
We secretly hope this interview is also going to be an encouraging factor for Edyta to take part in barista competitions and showcase her amazing skills, customer service and love for people and coffee!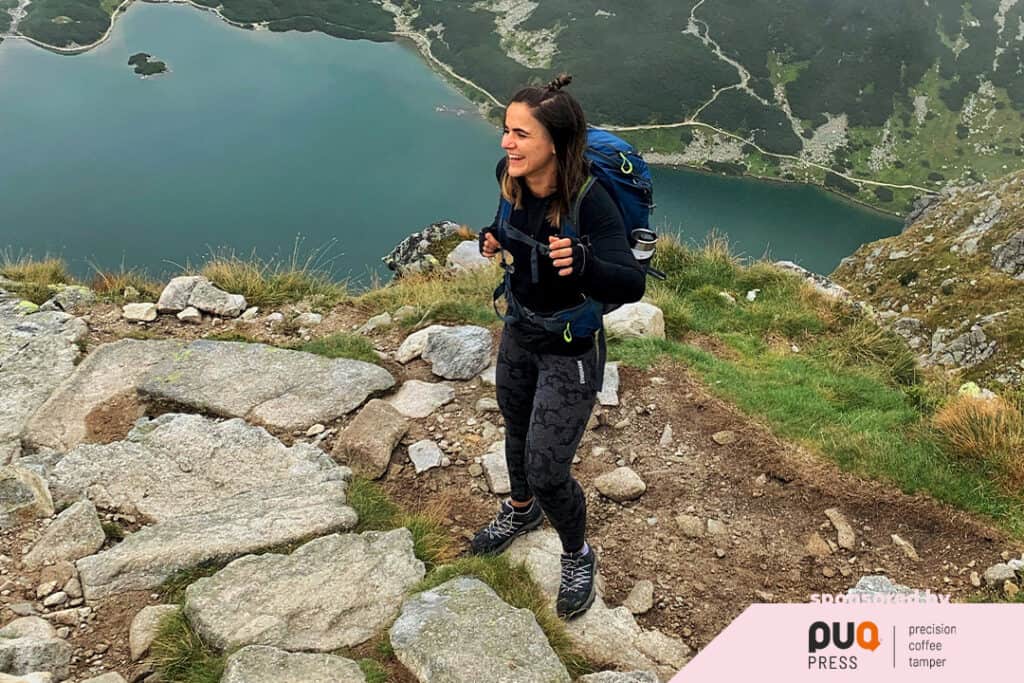 Edyta, what is your first memory with coffee?
I tried my first serious coffee when I was six years old in Greece. I think I remember that moment quite well. The heat in August made me very cranky, and I guess that's why I got this drink, which is not meant for children. It wasn't a typical coffee place. My first sip was at a gas station connected to a car repair shop in the middle of the complete wilderness. Around us, there was nothing, and the only thing visible on the horizon were olive plantations. I felt like a winner when I had a large and cold frappuccino in a long, narrow glass! That's life!
After returning to Poland, of course, I asked my parents to buy a manual frother and all the necessary things to make this coffee again.
Could you describe the moment or situation that made you decide to become a barista?
I took my first steps behind the bar in a seaside resort. It was a typical seasonal job, and I decided to take it a few moments after receiving a casual offer. One phone call, and after 24 hours, I was ready to work. However, it wasn't a bar with specialty coffee; they had the usual Italian roast on the grinder, with coffee that could put you upright after the first sip.
For the next few years, I trained and worked as a bartender. I have very fond memories of this time, including training, conventions, and acquiring knowledge in mixed drinks. Despite this, the topic of coffee never left my mind, and I was always searching for specialty cafes.
So one day, I decided to take my CV and become a barista.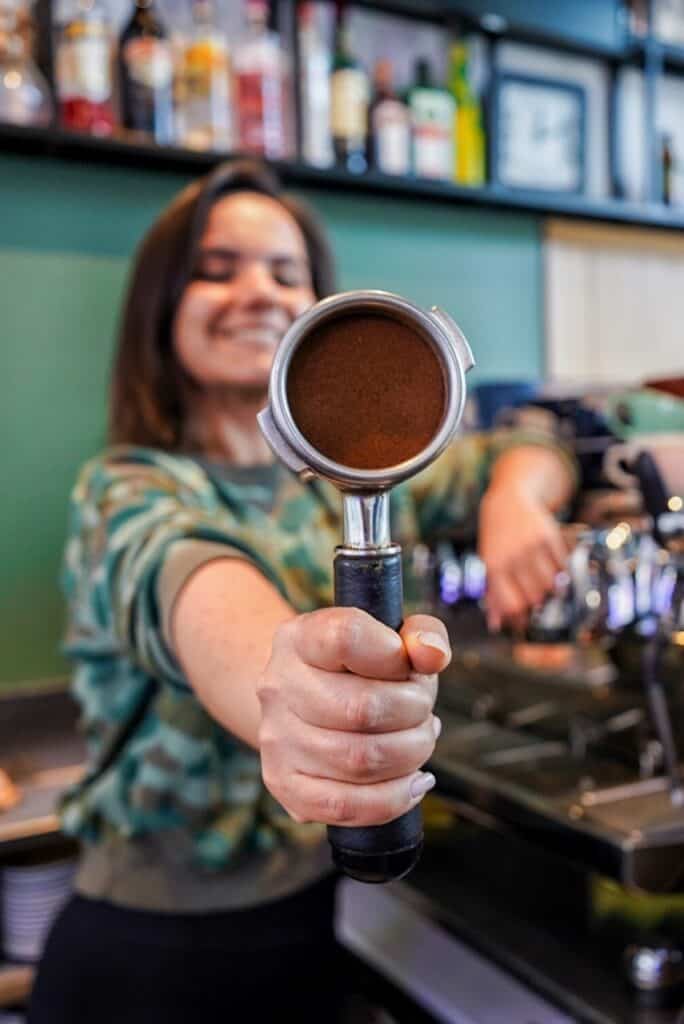 What is the funniest thing that you have experienced behind the bar? Can you recall any embarrassing moments?
The first thing that comes to my mind is last year's summer holiday shift. The heat was unbearable, and the queue of people reached the door of the cafe. I had to make several takeaway frappes using vouchers. While holding a full blender in my hand, I accidentally tripped over a protruding carton of milk. Everything went downhill from there – I spilt everything and dropped the blender, which caused an extra blast. The wave of destruction went all the way up to the ceiling, ruining the whole bar counter, fridge, and floor.
My bar friend and I had to clean up the mess, and there were four people waiting for their coffee. It was a stressful situation that I'll never forget.
Being close to nature with a cup of fresh coffee is my definition of a happy place.

Edyta Mikołajczyk
If a career in coffee was not an option, what job would you be doing?
I am someone who needs to be constantly on the move, and I never thought about working at a desk. However, when I was a child, I used to proudly say that in the future, I would become a pathologist or a detective. I have been fascinated with the whole true crime theme for as long as I can remember. While other kids watched cartoons or listened to bedtime stories, I watched crime shows.
Do you have an unusual habit or hobby that you love?
During the winter season, I enjoy freeriding, a form of snowboarding on open terrain, away from groomed slopes. It's much more than just sweeping through deep powder snow; steep backcountry descents and jumps over natural obstacles are also part of this sport, making it an adrenaline rush that I love.
Whenever there's no snow, I try to spend every free day hiking in the mountains, alone and away from people. It's the best part of being outdoors. Of course, every time I hit the trail, I make sure to bring my coffee equipment with me. Being close to nature with a cup of fresh coffee is my definition of a happy place.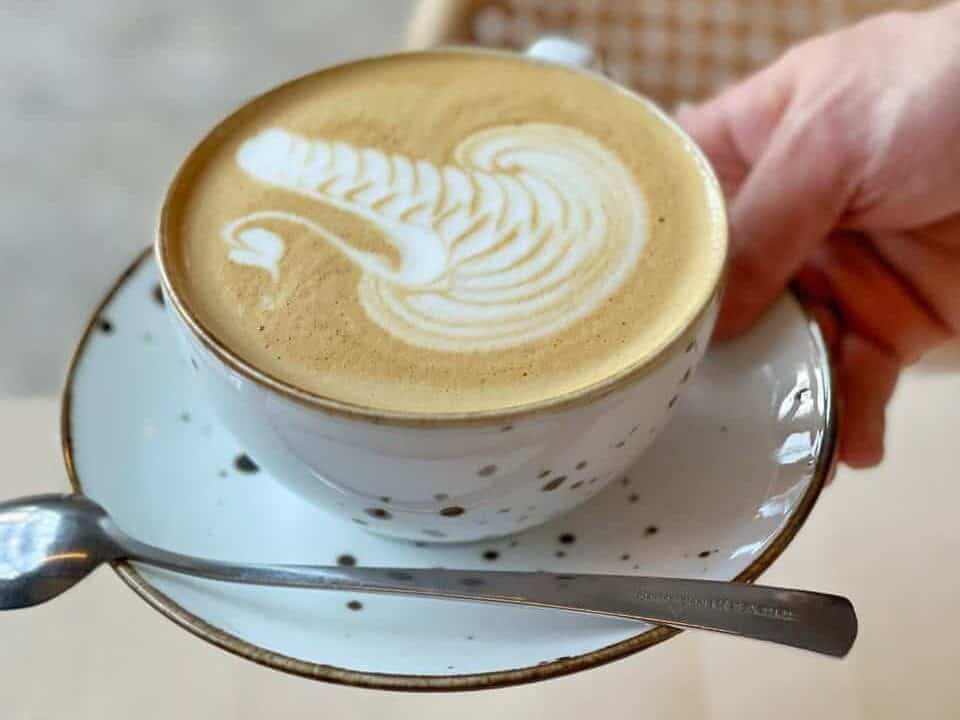 Are there any bad recommendations you hear often in your profession? What is your piece of advice for anybody starting a career as a barista?
Weekend work involves dealing with multiple tasks simultaneously, constant communication with people, responding to emergencies, working odd hours, and fatigue. Of course, there's more to it than that, but everyone can find something to complain about in their work.
Working in the gastronomy industry is not easy, so it's essential to consider if it's what you truly want to do. A well-coordinated team behind the bar is the foundation of success because you must be able to work effectively with others and understand your roles and responsibilities.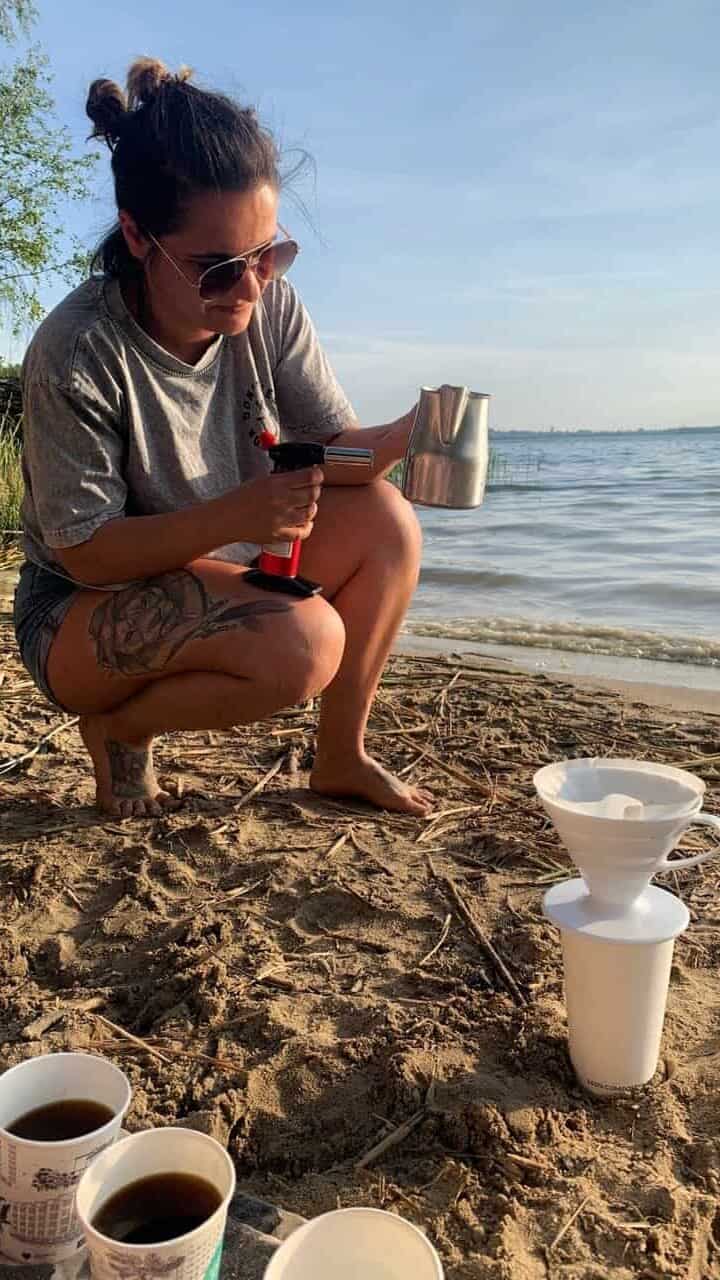 What's the most common question you get asked behind the bar? How do you answer it?
Nowadays, most people probably associate cafes with coffee questions. However, due to our busy traffic, the most common question we receive is, "Will there be a place for us?". As much as possible, I try to accommodate our guests, but when it's full and there's no available space, we inform them about the approximate waiting time.
What's the one coffee cocktail that everybody should try? Why?
I've always been a fan of the classic gin sour, however, after trying a twist with syrup and cascara concentrate no other drink exists for me. The viscosity and sweetness of this ingredient perfectly complement the herbal notes of the cocktail.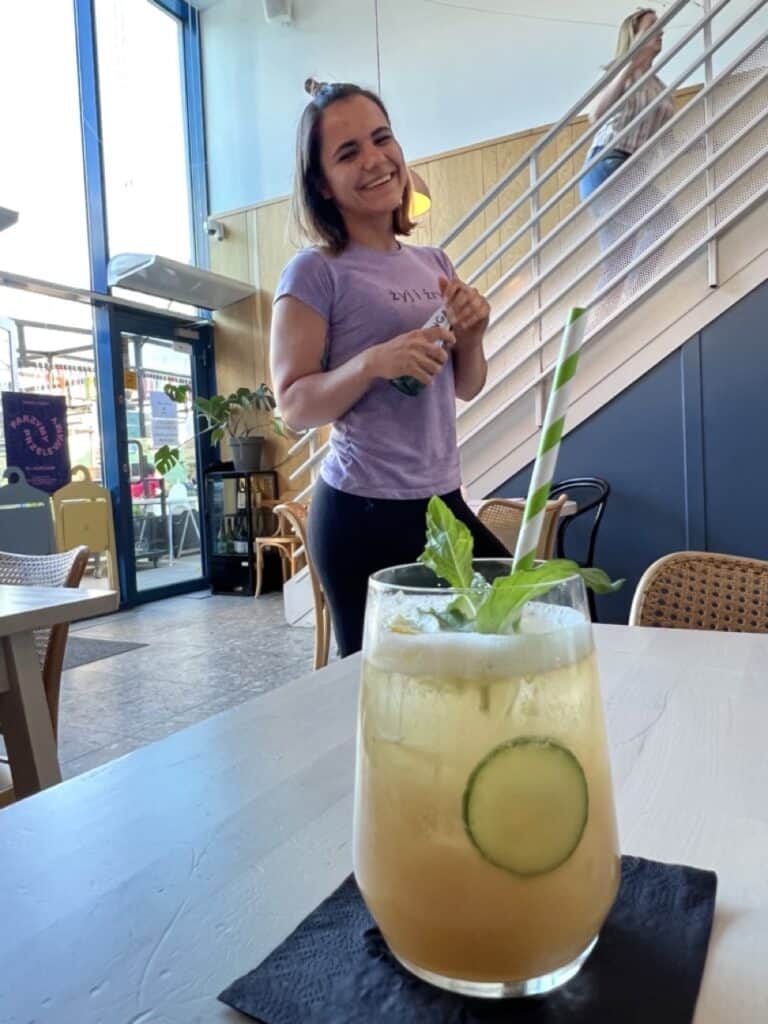 What has been the best experience you have had in the speciality coffee industry so far?
I have had several enjoyable experiences, but I think the most fulfilling is witnessing the coffee journey of our regular guests. Many of them initially insisted on their old choices, such as large flavoured lattes or cups with half a packet of sugar. But now, they know their coffee preferences and actively choose the beans to put on drip or Chemex. They often come back and share what they have tried, and sometimes even bring their own coffee beans to brew together. We enjoy our coffee and have great conversations.
What coffee challenges are you looking forward to? Any new projects or collaborations?
I have something planned with my friend from the bar, Joanna Kołodziej, but for now, I cannot give any details. Once we start working on it, we will reveal the results!

Quick Fire Questions for Edyta Mikołajczyk:
Would you serve filter coffee with milk if asked for it?
Maybe 🙂
Do you ever take sugar with your coffee?
No.
Espresso or Filter coffee?
Filter.
Do you aim for Sweetness, Acidity, or Body?
Acidity.
Milky or Black?
Black.
Slurp or Spit?
Slurp.
Sit in or Take Away?
Sit in.
Cake or Pastry with your coffee?
Pastry.
Favourite piece of barista equipment?
V60 is always with Me.