Joanna Kołodziej is a 32-year-old bar manager and barista from Katowice, Poland. She has worked in the coffee industry for over 10 years, starting as a barista and working her way up to her current position at Kafej in Katowice. A bar manager seems quite serious but Joanna adds a hearty dose of charm, care and empathy to her work. She's more like an older sister or even mum to her teammates making the atmosphere of Kafej really friendly and inclusive making the spirit of Hospitality with a capital H!
Joanna, what is your first memory with coffee?
My first coffee memory was the smell of coffee that my father drank. It was terrible! I was wondering how people can drink something that bad!? I decided to investigate that case and it turned out that he was just drinking terrible coffee which brand I'll keep to myself. From that day I started exploring the world of coffee deeper and deeper.
Somewhere at the beginning of that journey I also bumped into something like "Friends don't let friends drink bad coffee" and decided that all of my friends are gonna drink the best coffee. Systematically I was raising my bar and finally, I ended up where I am now. I'm proud of it that my friends are drinking good coffee when I'm around! It doesn't always work the other way though haha 😉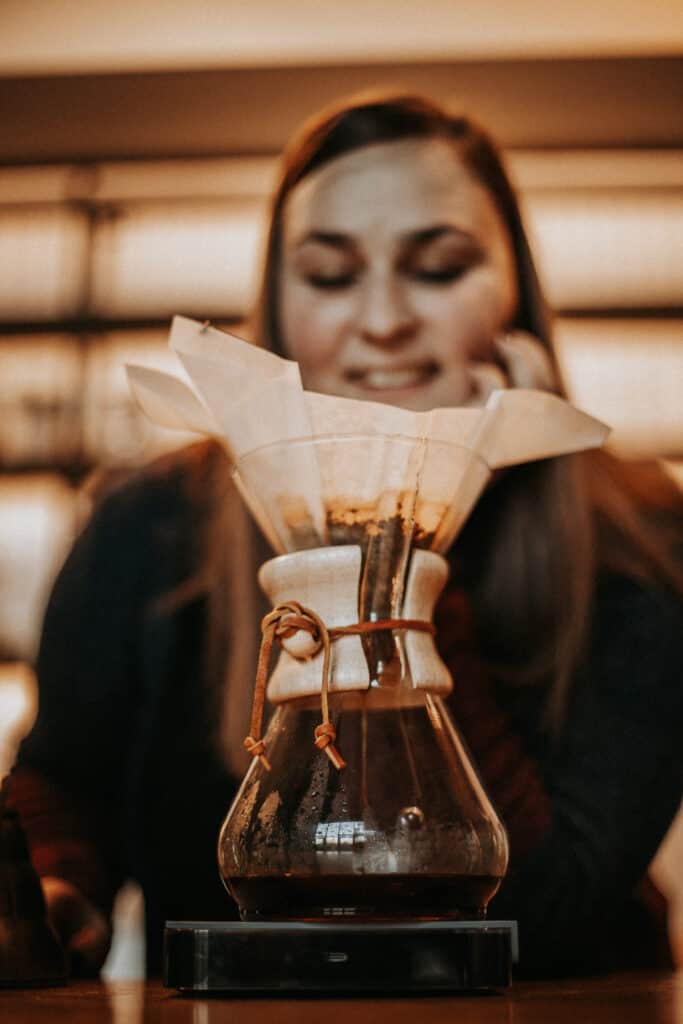 Could you describe the moment or situation that made you decide to become a barista?
I got the catch playing with coffee at home. You know, different flavors, brands, with or without milk etc. My friends saw that and got me a basic barista course in Warsaw for my birthday. I was the happiest girl alive! Two days, a little bit of coffee history, then basic espresso and fun with milk cause it was hard to be called latte art at this moment. Anyway, I touched the pro coffee machine for the first time, I learned what tamper is, brewed espresso and made layered coffee macchiato. I felt so good that I decided to go with it and look for a job connected with coffee!
Soon my friend (hi Ewa!) sent me a job offer on gumtree that she found. It was a job offer in a coffee truck called "Kawiarnia na Kołach" ("Coffee on wheels"). Quick interview, got the job and it all started getting serious on that autumn day in 2013! Then in 2016 "KnK" turned into KAFEJ and the story continues.
What are your coffee related achievements?
My best achievement is the crew I gathered together in my workplace. I'm not a very competitive person. I like to watch all of the coffee events rather than take part in them. However, it was a very nice experience to take part in ProInfuzja Barista League back in 2018 where I ended up in 4th place and got a Moccamaster machine which I'm using till that day- yeah, sometimes when I'm turning into a lazy barista…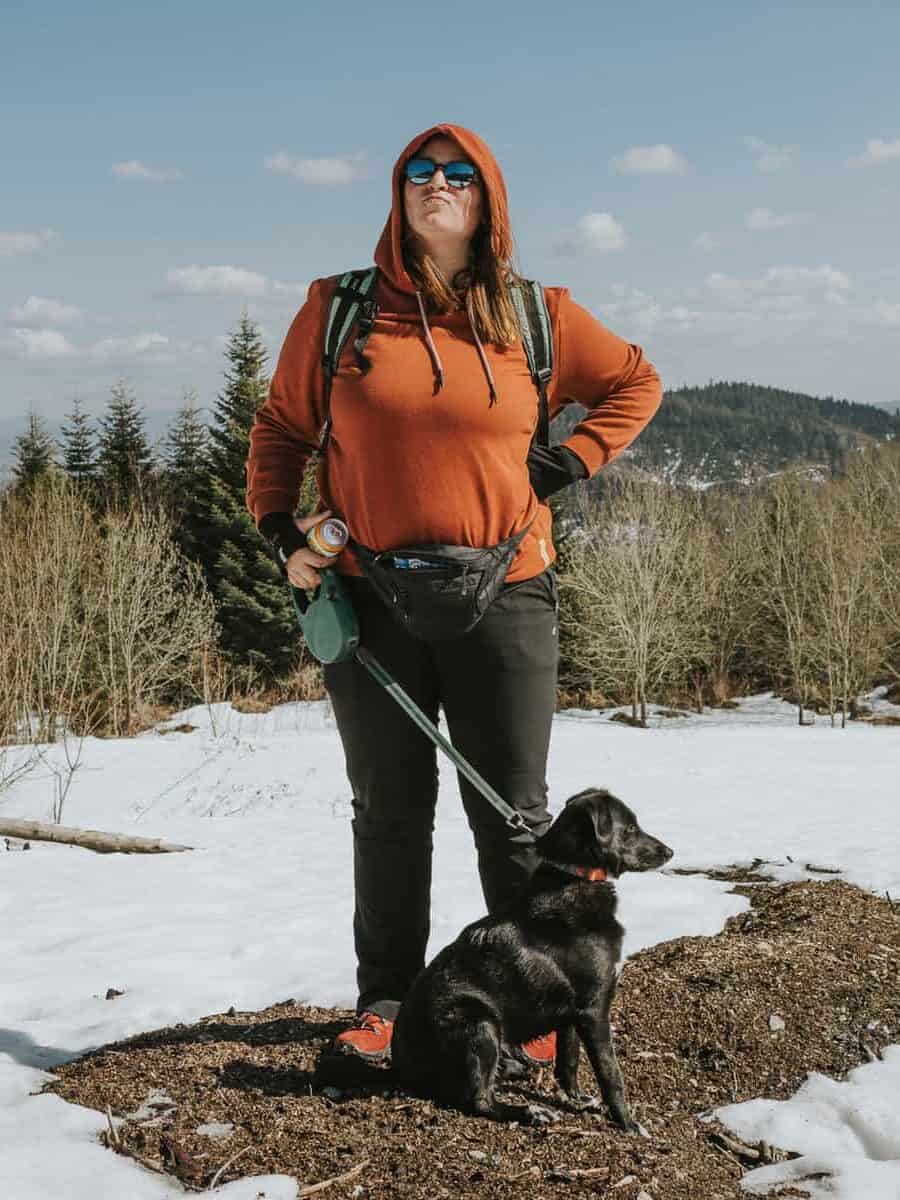 If a career in coffee was not an option, what job would you be doing?
As weird as it sounds I always wanted to be a car mechanic or a trucker. I'm a petrolhead and I always wanted to be able to fix my cars on my own. Maybe in another life!
Do you have an unusual habit or hobby that you love?
I love mountains so with that love comes great responsibility like hiking! I also love embroidery and making stuff from felt like grinder covers or some ornaments for my friends.
Are there any bad recommendations you often hear in your profession? What is your piece of advice for anybody starting a career as a barista?
After years I came to the conclusion that everyone drinks coffee the way they like it. Milk, no milk, sugar, no sugar, with chocolate, whipped cream or even poor plain ground coffee. The most important thing for me is to try as many different flavors as possible so I can actually know which ones to avoid. I recommend to all of my friends to explore new things, to break their coffee habits and maybe to try not to pour sugar into their coffees – don't let Def Leppard be unemployed with their "Pour some sugar on me"! Sometimes it can be bitter at first but then they usually thank me.
It's also important to take part in cuppings, all of the coffee events like festivals, and competitions where you can actually try something new, something different. Go out and meet real coffee people at these events, and talk to them- I'm sure you will find something interesting. Coffee books, YouTube channels, and social media are good to expand knowledge but I value the real face-to-face experience the most. After all, it's all about You and coffee.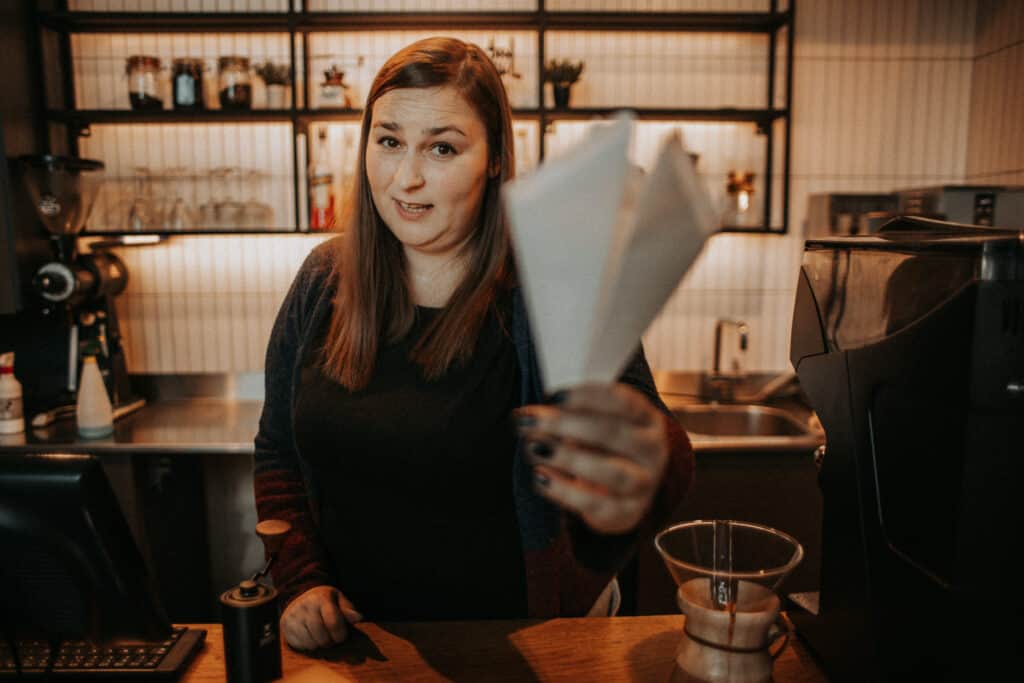 What's the most common question you get asked behind the bar? How do you answer it?
It would be more fun if you'd ask me about the most stupid questions people ask me behind the bar so I give you this:
– "Hi, do you have brewed coffee?" (they mean ground coffee)
– "Yes, we brew it in a coffee machine." >badum tss<
And there's another one to which I only respond: "Right side on top, white doors" You can guess what's the question about…
Joanna, what's the one coffee cocktail that everybody should try? Why?
Maybe it's not a cocktail but it's something that we made with Edytka (my right hand behind the bar). It's an Apple Cold Brew. It's nothing more, nothing less than coffee that is brewed with cold-pressed apple juice. The brewing process is similar to regular cold brew but instead of water, we're using fresh juice. We're constantly working on matching the best coffee grains for the juice.
To bring up interesting flavours like it was back then when we used grains from Colombia made in the Citric Washed process. Connection of high acidity coffee and sour apple juice- that's something everyone should try! Imagine drinking Sour Apple Cold Brew on ice during a hot summer day- heaven! On summer evenings you can mix it with some good whisky. A little bird reports that it's absolutely delicious!
The next thing that we made and we love is a non-alcoholic cascara beverage based on reduced orange juice, cascara with fresh basil and tonic. Refreshment, delicate sweetness, light sweet tingling from cascara and tonic bitterness mixed up surprisingly well together!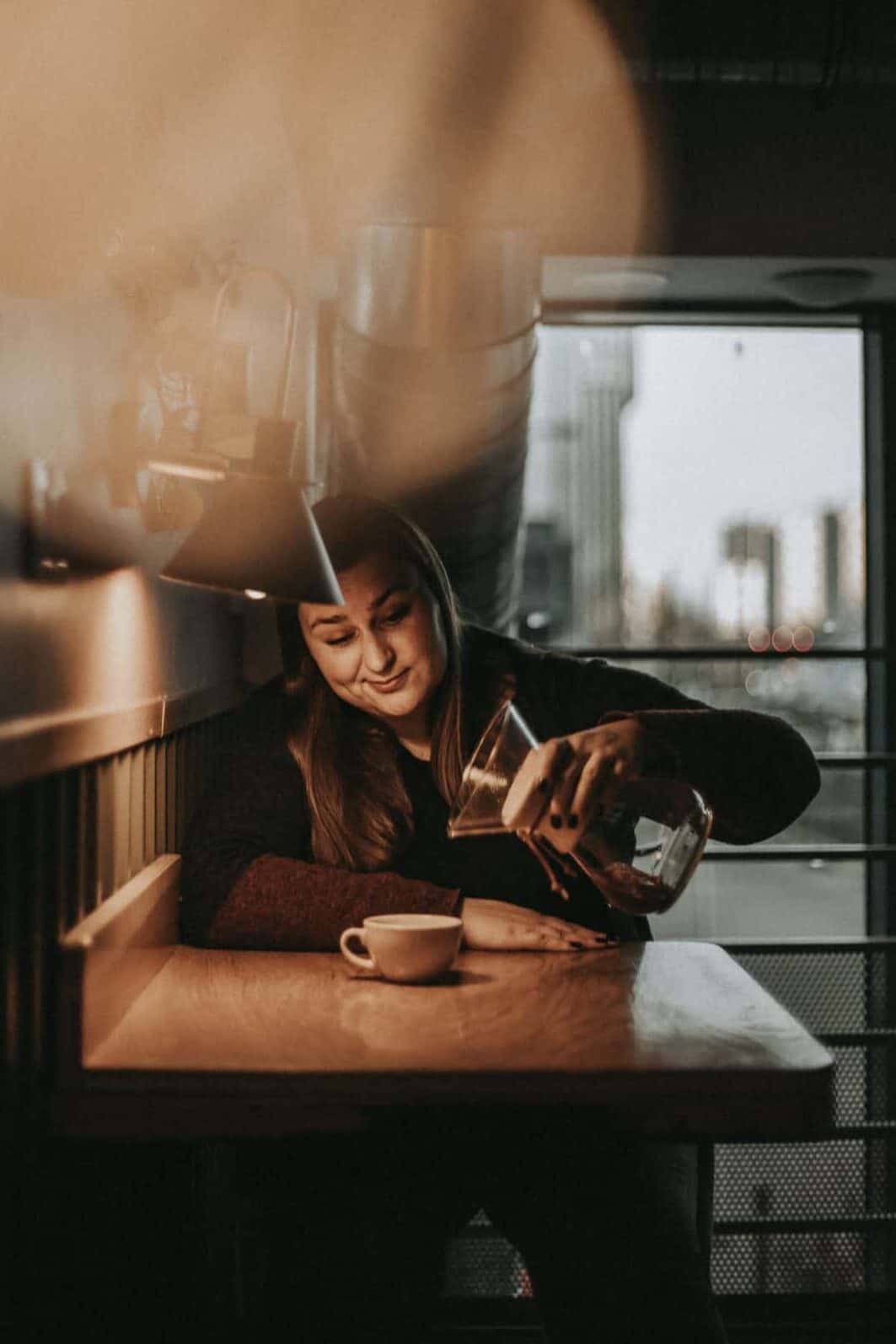 What has been the best experience you have had in the specialty coffee industry so far?
That's not an easy question. During the past 10 years, I had a few moments that enriched the barista's daily routine. Coffee events and competitions that I mentioned earlier have always been a blast. It's always good to see the coffee industry constantly developing. Every year we get something new, we learn something new, and we discover something new. The specialty industry developed a lot and every moment that I can be a part of it, seeing all of these things from the inside and the awareness that is yet more to come is the best experience!
What coffee challenges are you looking forward to? Any new projects or collaborations?
Together with Edytka have been working on something for some time now but it's still too early to talk about this. Time will show how it will end up but for now it's top secret! I also want to help bring back ProInfuzja Barista League, so guys if you read this – there's no time to waste! Let's do it bo inaczej urwę ci r*ja! (please do not translate), We've waited for way too long! Besides that, I'm open to broadening my knowledge and still exploring this fascinating world of coffee! There are so many coffees in the world that need to be tasted!
Make sure to also check our piece for Cafe Stories featuring Kafej.

Quick Fire Questions for Joanna Kołodziej:
Would you serve filter coffee with milk if asked for it?
Yes.
Do you ever take sugar with your coffee?
No.
Espresso or Filter coffee?
Filter.
Do you aim for Sweetness, Acidity, or Body?
Sweetness.
Milky or Black?
Black.
Slurp or Spit?
Slurp.
Sit in or Take Away?
It depends.
Cake or Pastry with your coffee?
Hell yeah!
Favourite piece of barista equipment?
Coffee grinder.