Meet Gabriel Morán, also known as "Bori" among friends. Hailing from a vibrant mix of Puerto Rican and Dominican roots, Gabriel's cultural heritage has undoubtedly shaped his unique and aesthetic perspective on life. We met Gabriel while filming in Barcelona where he currently lives and works as a Store Manager of Three Marks Coffee that is soon going to be featured on our Youtube channel (stay tuned!).
With a background in the film and TV commercial industry, Gabriel made a bold move to pursue a Master's degree in Film Directing and Cinematography. You can check Gabriel's amazing work on his channel. Gabriel's passion for coffee is matched by his dedication to learning and growth. He holds various SCA certifications earned under the guidance of esteemed experts like Marcos Zoya and Mare Terra Coffee Institute.
Combining his love for coffee and filmmaking, Gabriel brings a unique perspective to both realms. His creativity and expertise shine through every cup he brews and every frame he captures. Keep an eye out for Gabriel Morán—a multi-talented individual making his mark on the coffee industry and the world of filmmaking.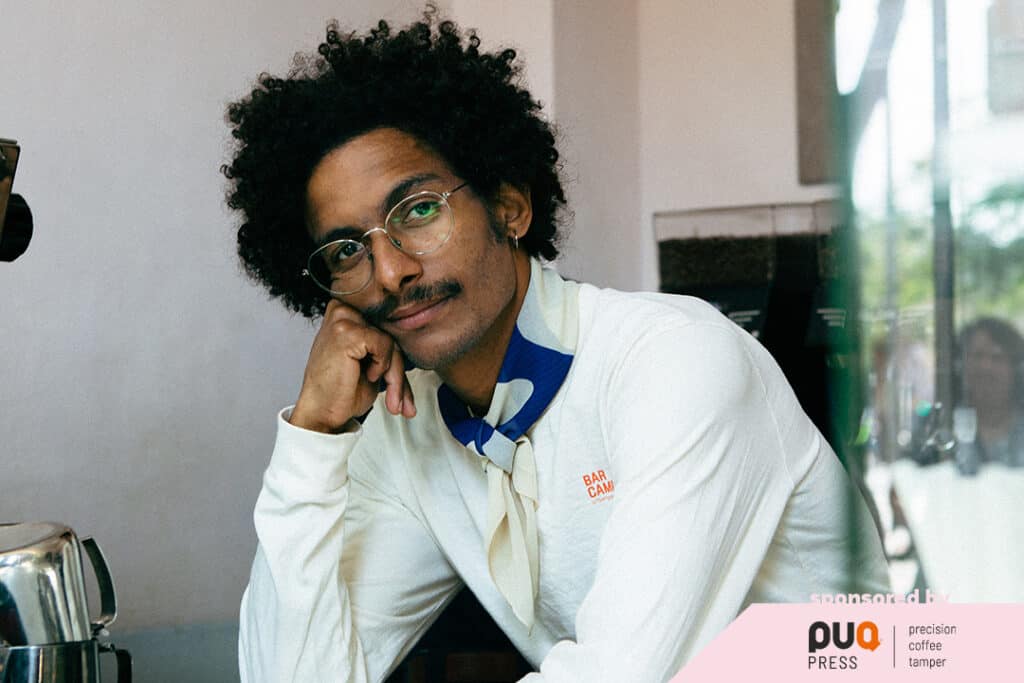 Gabriel, what is your first memory of coffee? 
I had a meeting with a friend and she decided that we should go to have a coffee. The truth is that I was not keen on the idea at that moment but when I saw that she was so enthusiastic about it, I had to agree. We got there and it was crowded with people that you could clearly identify as creative ones from fields of music, filming, photography, etc.
I just asked for an "espresso" and when I got it, I really wasn't sure if I am drinking coffee or fruit juice. Elegant, tasty and delicate. From that day on, I only wanted to have coffee there. I started buying coffee-related magazines and reading about the specialty coffee movement. 
​​​​What inspired you to pursue a career in the coffee industry, and how did you get started? What did you do before coffee?
I was working in the film and TV commercial industry in the Caribbean and I move to Barcelona to start to take a Master's degree in Film Directing and Cinematography. I needed another job outside my studies to be able to pay for them and sustain myself. This led me to work as a gardener/landscaper decorating balconies and interior patios in a small hotel.
One day, I was holding a plant in my hand, obviously,  when the bartender of the hotel bar had to leave due to an emergency. He knew that I was curious about the world of coffee, so he told me: "Look, if a client comes, just tell him that we have ONLY coffee and just prepare it". He left and left me there alone. I ended up making about 20 coffees. Fortunately, in the past, he occasionally gave me tips on how to make espresso, milk and so on. I owe him my first steps.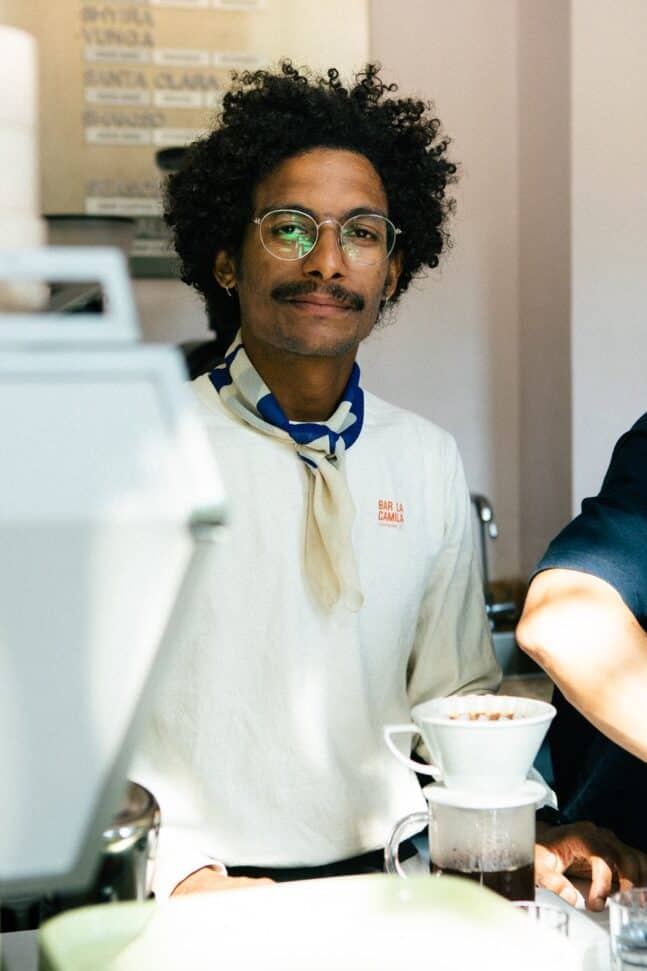 Tell us a bit about the place you work at. What is your role there?
I work in a place called: Three Marks Coffee, it's in Barcelona, Spain. I started as a Barista, then I became the Head Barista and today I am in charge of the bar as a Store Manager. My job is to keep everything in order at the cafe, to make sure it is always beautiful and aesthetic, to meet and greet customers, and to make sure my colleagues have all their needs taken care of. All of this is a daily learning process. Both the owners and my colleagues are there teaching me and showing me their support to be able to lead better every day. 
What kind of experience do you want your customers to have when they visit you at the cafe?
In fact, I always greet them with a warm welcome, smile and break the ice in the first few seconds. I also create the feeling that they are entering the living room of their own cosy home. I like to learn the names of the guests and love to talk to them massively about coffee. Some of them already have their preferred drinks but I'm always keen to suggest them new things so that they have a wholesome experience.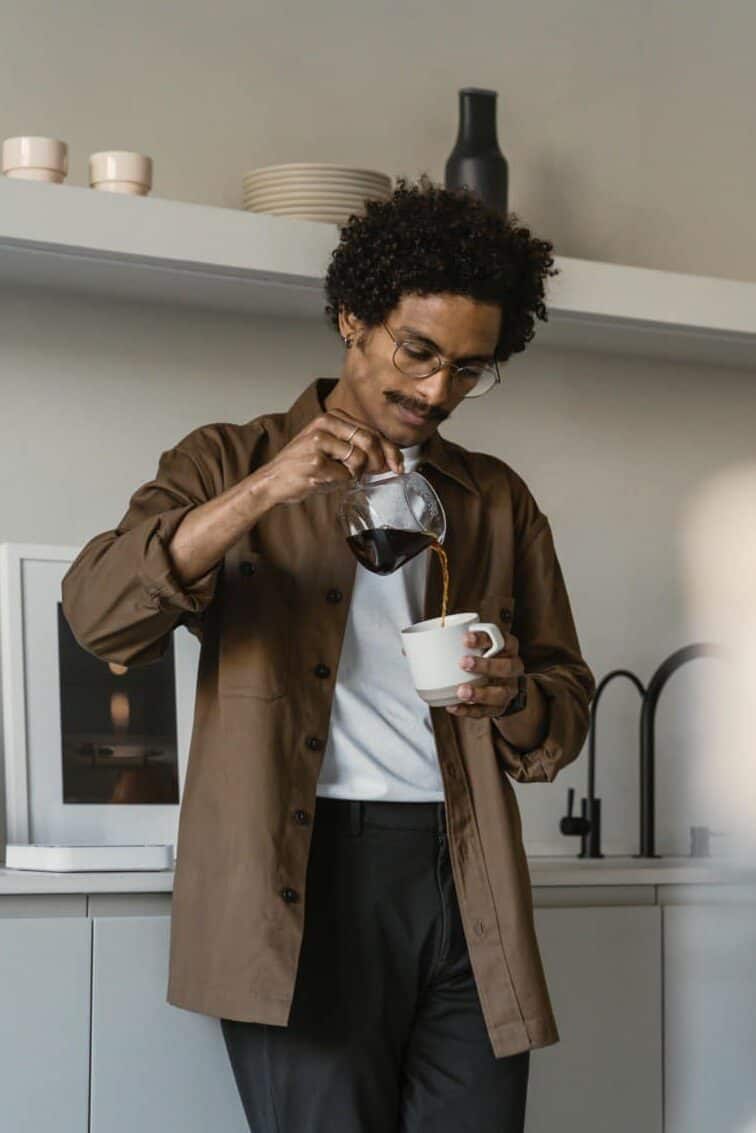 What is your favourite part of the day in your cafe, and why?
The opening. I like to prepare the recipes and have all the registered TDS values ready. I like the atmosphere of the winter and summer mornings. The playlist is always the softest since I'm usually lucky to set it myself (until my colleagues start to change it…). The smell of the first coffees and freshly baked pastries in the room is mesmerising.
How do you stay motivated and inspired to keep improving your coffee-making skills?
The cool customers and the colleagues on the premises. Also, when I visit my favourite coffee shops and see my friends who are baristas are also so motivating. It's a wonderful connection. The learning process that is generated every day. The people you meet can become great friends. But the most beautiful thing is when they come in and tell me, that I made them the best coffee they've ever had in their lives. Believe me, that gives me butterflies in my stomach.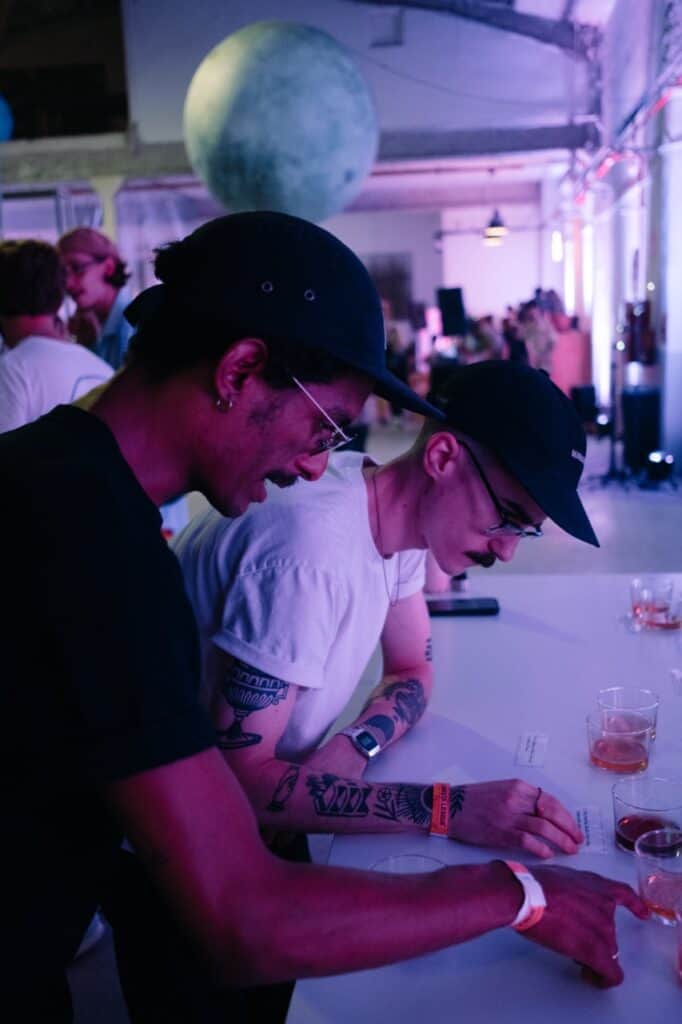 Gabriel, you're also a creative filmmaker. Can you tell us a bit more about it and do you see any similarities between the two industries?
Specialty coffee connects us with a lot of vulnerability, what it has behind traceability and other aspects. It is normal that in the artistic field, these actions are present and that is why art fans, in general, go a lot to specialty cafes. Both plastic arts artists and other branches consider the creative process as an essential part of every art piece, the same thing happens with coffee. From the harvest to the cup, there is a creative process behind it. That makes it art.
Also, I don't know if it's a coincidence, but most baristas, besides preparing coffee, have or carry out other projects in their lives. Baristas that surround me are involved in the fields of illustration, music, tattoos, audiovisual production, theatre, dance, poetry, philosophy and more.
What do you think the coffee industry should learn from the creative one?
Creativity is the middle ground where the old school and the modern school meet. Both parties put their ideas on the table and by agreeing on them, washing, drying, roasting and demonstrations come out quite creative when preparing them.
I like that the coffee industry leads to learning, hoarding creative opinions and it doesn't lock itself in a single opinion or thought. On social networks, I can't stop seeing the number of inventions that are coming out around how to prepare your coffee.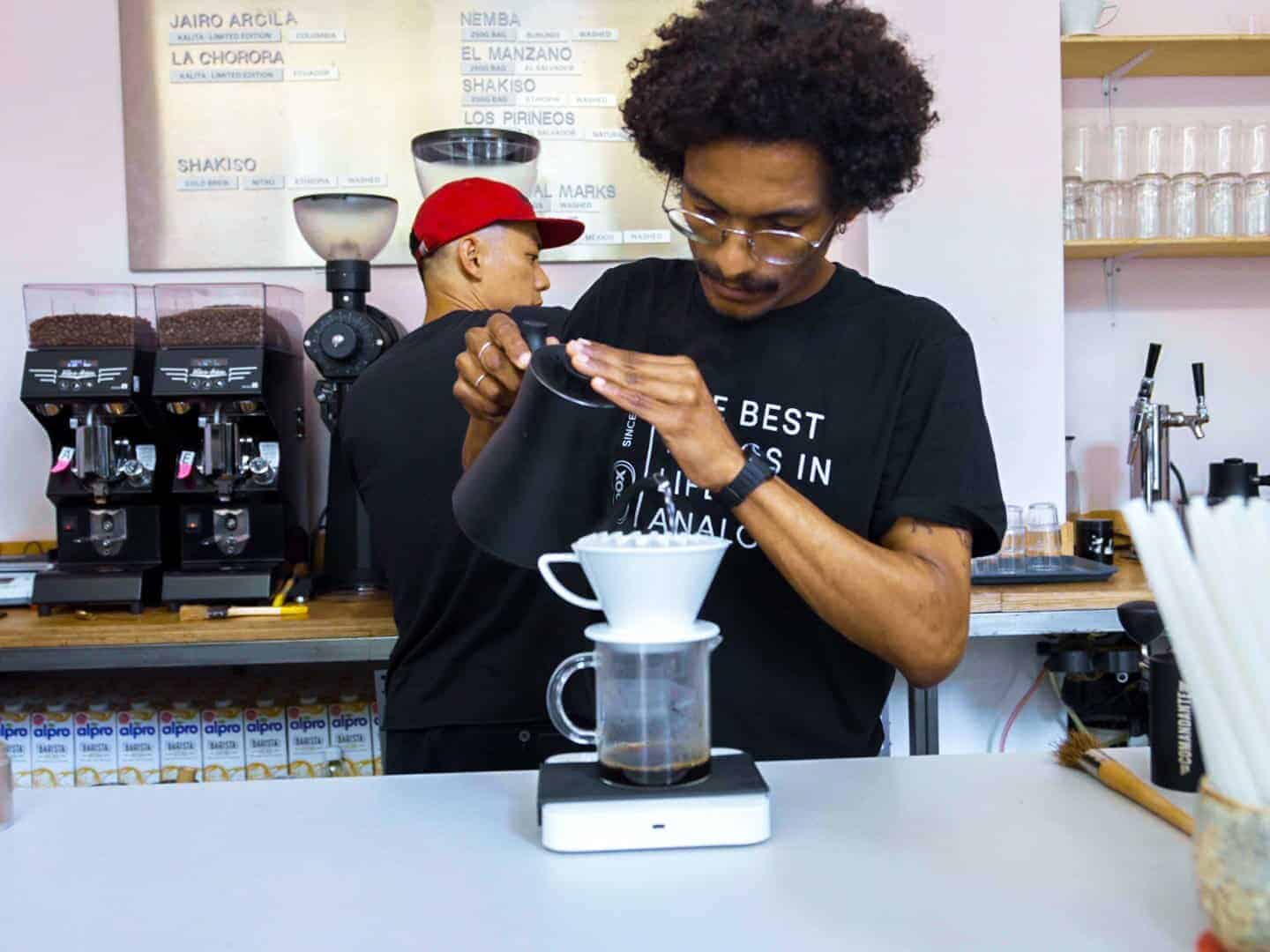 What coffee challenges are you looking forward to except the World Championship? Any new projects or collaborations?
In the future, I would love to be able to open my own, small place. My passion for cinema, interior and object design, aesthetics, and good taste will be the driving force behind what I would like to combine in a single space with coffee. And at the moment I'm eager to learn, share my know-how and give 100% to Three Marks Coffee. I also can't wait for the next competition to take part with my team called "Pop flow commando". 

Quick Fire Questions for Gabriel Morán:
Would you serve filter coffee with milk if asked for it?
 I usually recommend that you don't.
Do you ever take sugar with your coffee?
No, I don't remember when was the last time I did it.
Espresso or Filter coffee?
Espresso.
Do you aim for Sweetness, Acidity, or Body?
Sweetness and Acidity (both together is the best).
Milky or Black?
Milky on OAT
Slurp or Spit?
Slurp.
Sit in or Take Away?
Sit in.
Cake or Pastry with your coffee?
Yes, please!
Favourite piece of barista equipment? 
Automatic Tamper & Coffee Distributor.