Madalin Truica is a 36 years old coffee professional working as a Head Barista at The Pelican Coffee Company in Vienna. He was born in Romania but grew up in Germany and works in the coffee industry already for 7 years. Humble, passionate and customer oriented. In 2020 Madalin got the well deserved title of the Austrian Barista Champion.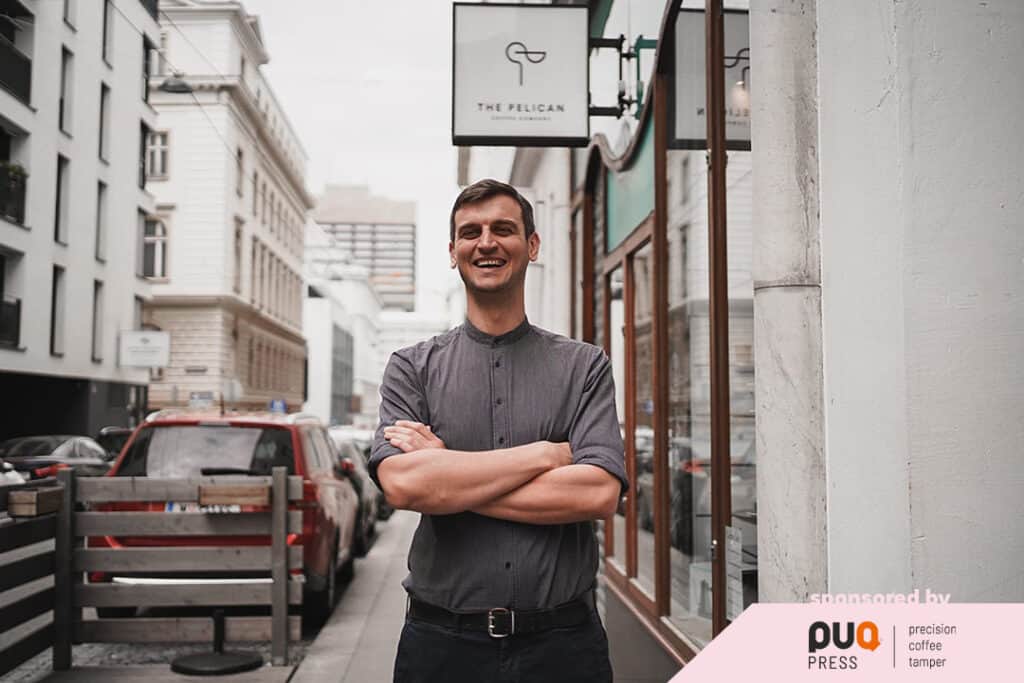 Madalin, what is your first memory with coffee?
Taking a sip or two from my mom's coffee when I was a little boy. I didn't like it but I always took some more because I wanted to be as cool as the grown ups.
Could you describe the moment or situation that made you decide to become a barista?
After my first barista course and the first few months working in a little café in Germany I was unsure whether this barista job, even though I enjoyed it, should be it. So I decided to try a 'real' job and worked as a carpenter. After 10 weeks as in the craft I realised being a barista is what I want to be. I quit and did not regret it ever since!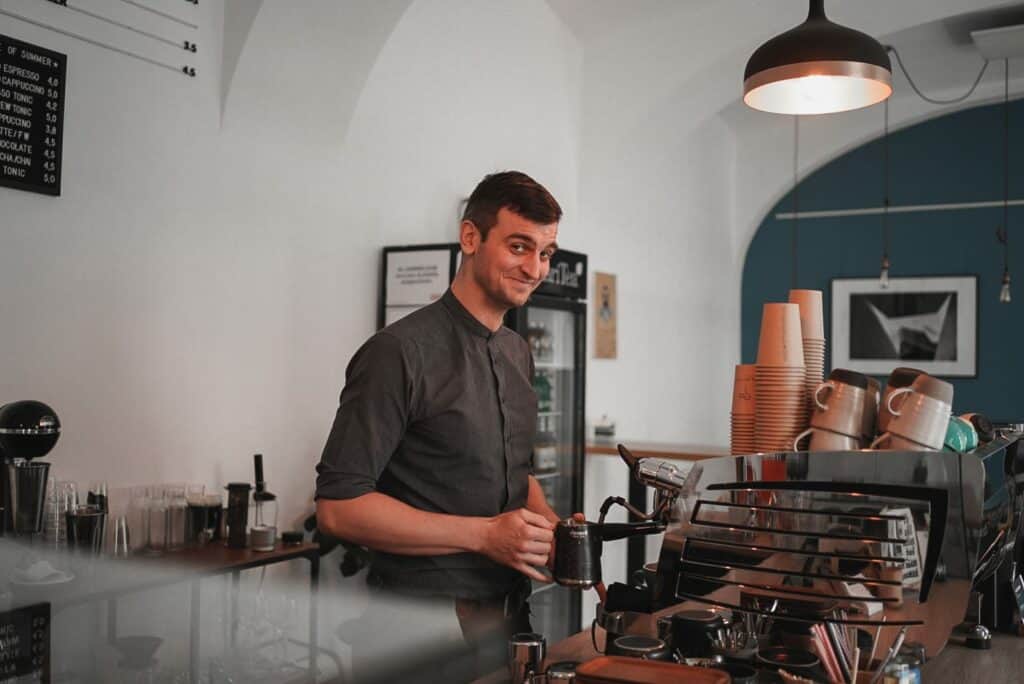 What is the funniest thing that you have experienced behind the bar? Can you recall any embarrassing moments?
It's always funny when the baby baristas get a little electric shock after grinding coffee on a Mahlkönig EK43 for the first time.
If a career in coffee was not an option, what job would you be doing?
After trying out a few jobs (stonemason, draftsman, carpenter) it's easy to know what I don't want to do. Two years ago I started baking bread with sourdough and enjoyed it a lot. Bread is needed on a daily basis. So being a baker could be quite nice. Or maybe something mechanical. The way old cars without electronics work is pretty cool.
Do you have an unusual habit or hobby that you love?
Cycling, baking bread every once in a while, going to the gym. The usual things.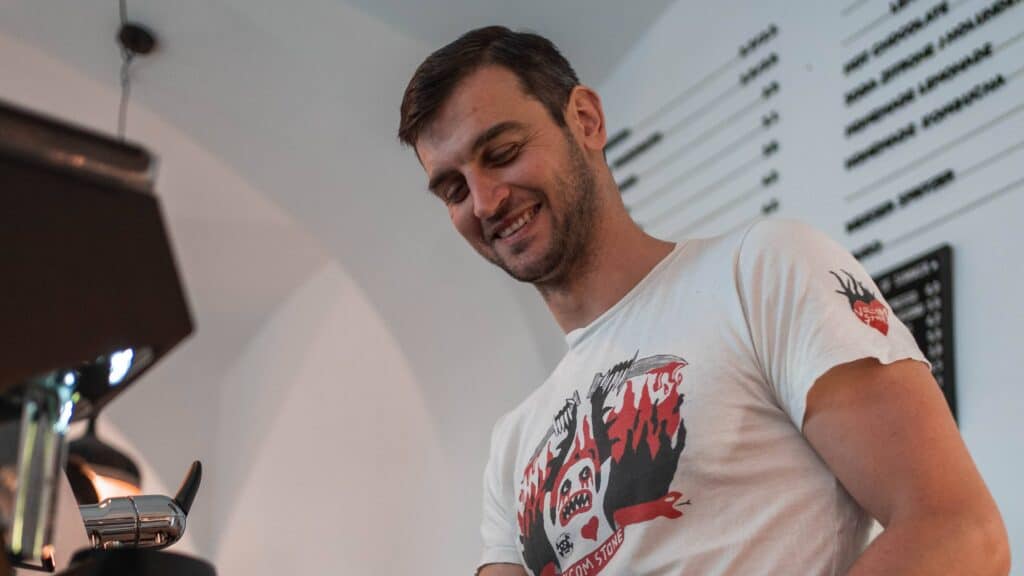 Are there any bad recommendations you hear often in your profession?
Being a barista is not only about making beautiful cappuccinos and aiming for the god shot. It's important to know how to make good coffee but more important is the customer service. Treat the guests with care, attention and professionalism. You are responsible for your work and if somebody is complaining you have to solve it. In the café it's not about you, it's about the guests! So don't take yourself to serious and do the job with at least some ambition. Then you will see how much fun it is to work behind the bar.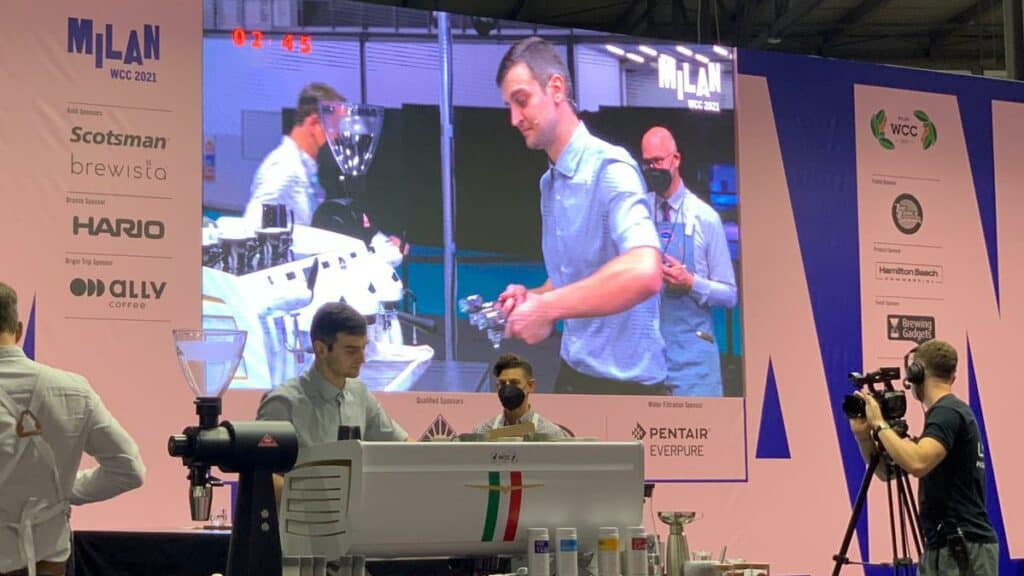 What is the one thing that you would miss the most if you could not work as a barista anymore?
The interaction with the guests. You meet strangers everyday and fulfill their (small) wishes. Some are coming back and becoming regulars. Some of the regulars you know already for several years and in case you change your job, they even check where your new workplace is and visit you there. You meet their families, spouses, etc. and with some of them you even become friends. It's fantastic!
What has been the best experience in the speciality coffee industry so far?
Winning the Austrian Barista Championship 2020! It took 3 runs to win it. The first time competing was just to get to know what it feels like. Even though it was a horrible performance I wanted to do it again. And with proper preparation. The second competition was a lot better and I reached second place. Not winning it that time was sad of course, but it was an important experience. It sucks but I kept on doing it. There's only one way and it's forward. For the third competition I asked for help. Knowing the success of the Underdog I wrote to them and asked for help. Michalis and Tasos coached me very well and helped me win it. And how sweet this victory was!
What is your favorite thing about barista championships? Which part do you enjoy the most?
Backstage during the competitions is a nice time. You get to know all the new competitors and meet the old ones again. You talk, you laugh, you try to hide the tension and the stress. A bunch of crazy baristas doing what they love.

Quick Fire Questions for Madalin Truica
Would you serve filter coffee with milk if asked for it?
Of course!
Do you ever take sugar with your coffee?
No.
Espresso or Filter coffee?
Espresso.
Do you aim for Sweetness, Acidity, or Body?
Sweetness.
Milky or Black?
Black.
Slurp or Spit?
Spit.
Sit in or Take Away?
Sit in.
Cake or Pastry with your coffee?
Rarely.
Favourite piece of barista equipment?
A scale.
What is the wifi password at your cafe?
Coffee1090