Our Barista Stories series has been long in the making. Since our first visits to cafes around Europe, we have met many amazing baristas who have had a number of interesting stories to share. We love the speciality coffee community exactly for the people building it and are thrilled to introduce some of those individuals to you.
Baristas truly are the ones who contribute to the atmosphere in the cafe massively and are the key reason why we'd revisit.
Read on to meet Thomas Suladze, brewing your daily cup of coffee at სკოლა • Skola Coffee & Wine Bar in Tbilisi.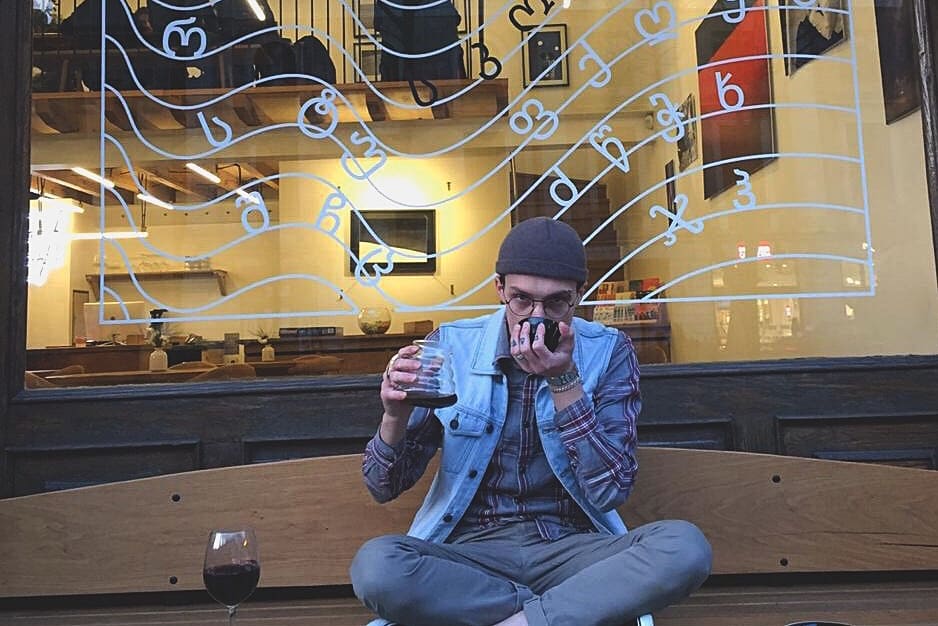 Thomas Suladze is a 24-year-old barista from Tbilisi, Georgia, where he is originally from. Thomas works as manager and barista at სკოლა • Skola Coffee & Wine Bar. It has been five years that he has worked in the coffee industry, but only the last year and a half were in speciality coffee.

Thomas, what is your first memory with coffee?
I first tasted coffee when I was 7. It was at my grandmother's workplace. My grandmother took me to her work from school, where I saw her and her coworkers enjoying a cup of coffee and discussing various topics. I thought that if I drank coffee and engaged in discussions it would make me appear older like them.
Could you describe the moment or situation that made you decide to become a barista?
I just needed a job and I wanted this job to be the one that would allow me to communicate with lots of people. So, it was by accident that I got into the commercial coffee industry.

And then, by luck, I learned that სკოლა • Skola Coffee & Wine Bar was looking for a barista. So this brought me to the speciality-coffee industry.
What is the funniest thing that you have experienced behind the bar? Can you recall any embarrassing moment?
Once, when the cafe was full of guests and it was working hours I remember that my coworker Gio sneezed so loudly that there was a moment of silence when everyone in the cafe stared at us with askance looks. This awkward silence and exchange of piercing looks were soon broken as everyone in the cafe broke in a fit of laughter.
What was the most memorable coffee in your life, and was there one that you'd like to forget?
I'll never forget the taste of the coffee that my trainer brewed while I was a trainee at სკოლა • Skola Coffee & Wine Bar.
I'll also never forget the taste of the coffee that my friend and I drank at McDonald's late at midnight, because it was really awful.
If a career in coffee was not an option, what job would you be doing?
In that case, I would go to my village and start producing bio-organic wine.
Do you have an unusual habit or hobby that you love?
I like to listen to music, take pictures and dance in night clubs. However, I realise that I spend most of my time talking to myself. It seems I drink too much coffee.
Are there any bad recommendations you hear often in your profession? What is your piece of advice for anyone starting a career as a barista?
I keep hearing lots of advice and opinions on how to become a good barista, but I never listen to them.
In the beginning, you start making loads of coffee, a greater portion of which is really bad and the remaining small portion is good. But then, when you taste the coffee that you've made you realise what rules you have to follow to make good coffee. At the same time, you have to read a lot on this subject.
Looking back, what one thing would you wish to know when you were starting to work as a barista?
That, at the end of the day, I would never be able to tell how much coffee I made or drank on that day.
What qualities set a good and a great barista apart?
A good barista can make good coffee, but a great barista can make your day better.

Recipe: only a great barista knows.
What helps you to handle a bad day at the cafe and provide good customer service?
Favourite music and talking to people.
What is the one thing that you would miss the most if you could not work as a barista anymore?
Everything. Especially the people that I meet with every single day, and the smell of coffee.
What cafes and roasters make the top-five list of places to visit in your city? Where would you take your visitors?
The first place that I would advise someone to visit is სკოლა • Skola Coffee & Wine Bar of course.
Then:
Café Stamba
Coffee LAB
Double B Coffee & Tea
Marjanishvili 8
They said books
After that, I would also advise visiting the following night clubs: Bassiani, Khidi and Cafe Gallery.
What has been the best experience you have had in the speciality coffee industry so far?
Tastings and meeting people.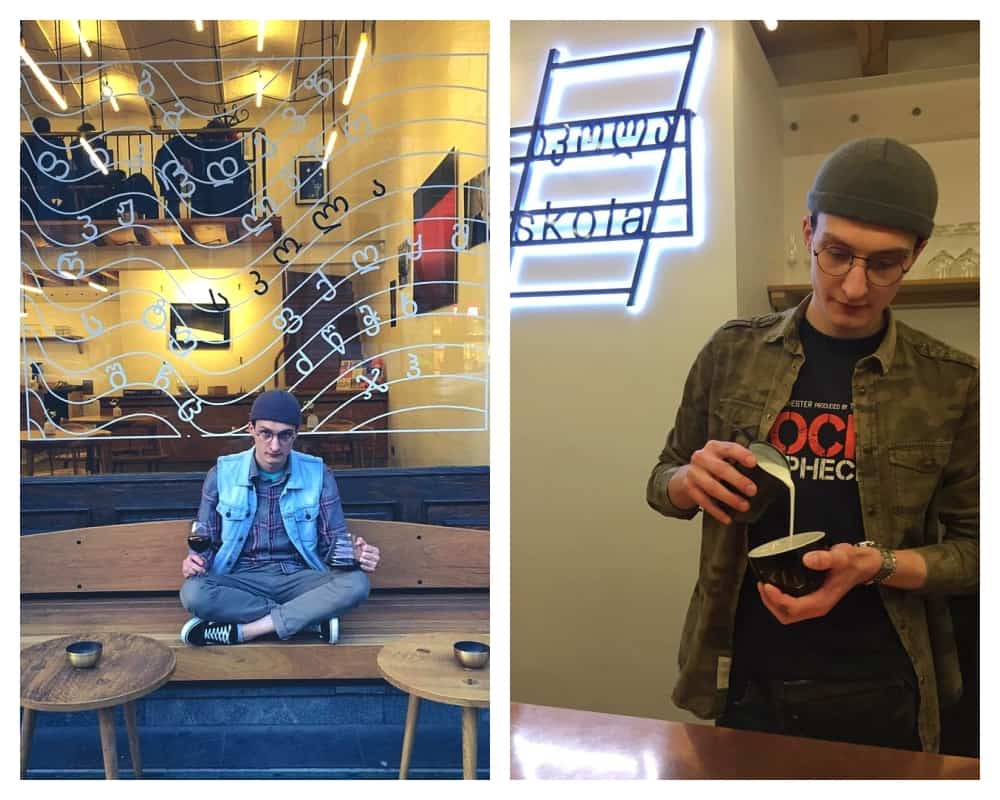 Quick Fire Question
Would you serve filter coffee with milk, if asked for it?
Yes.
Do you ever take sugar with your coffee?
No.
Espresso or Filter coffee?
Filter.
Do you aim for Sweetness, Acidity, or Body?

Sweetness.
Milky or Black?
Black.
Slurp or Spit?
Slurp.
Sit in or Take Away?
Sit in.
Cake or Pastry with your coffee?
Pastry.
What is your wifi password in a cafe?
Skola2019 (But you won't need it as we're going to change it soon.)