Markus Pyttel is a 32 years old barista and cafe-owner living in Munich. After a decade spent working as a teacher and a chief editor, he decided to "stop being reasonable" and to open a new chapter of his life with sweet spot kaffee. As any business owner, he works long hours, but it doesn't seem to bother him, coffee is the biggest hobby he has.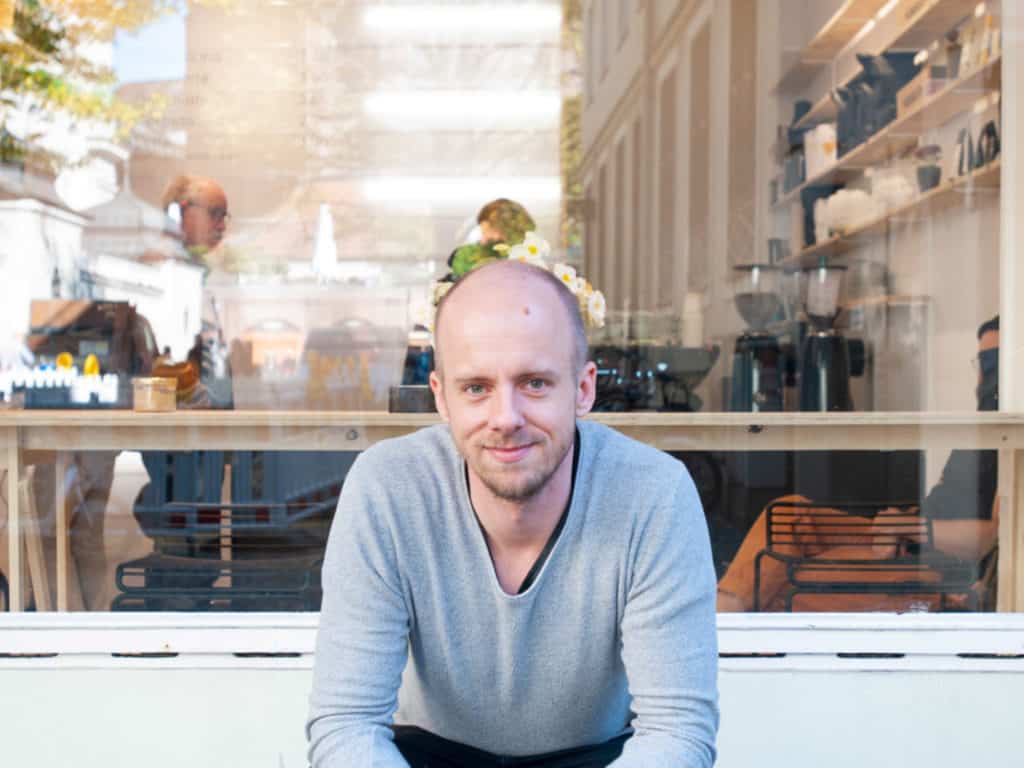 Markus, what is your first memory with coffee?
My grandma used to make malt coffee with condensed milk. It messed with my expectations for all cups of real coffee I subsequently tried when I grew up.
Could you describe the moment or situation that made you decide to become a barista?
Sasha, a barista at Nude Espresso in London in 2009 and now the owner of Fat Poppy Roasters in Australia gave me a bag full of amazing coffees she had brought back from a Coffee Expo in the United States.
I hand-ground it and made pretty horrible Moka pots but I felt like I had discovered this crazy secret thing only very few people knew about. I put it off for almost a decade and did some reasonable things instead before I finally decided to stop being reasonable and just go for it.
What is the funniest thing that you have experienced behind the bar?
An old lady brought back an empty cup of batch brew (it was La Cabra's washed Colombian coffee) and she hesitantly asked: "What coffee was this?" I misread the situation and started to explain why it was maybe a little more fruity than she might have expected and why a little bit of acidity is actually a good thing. Then she interrupted me and said "well, it was clearly something very special. I'll have a bag, please!" She comes in at least once a week now.
If a career in coffee was not an option, what job would you be doing?
I used to be a teacher and a chief editor in an advertising agency. if I suddenly broke my back and had to go back to an office, I'd probably try to use those powers for good and work for some NGO or something.
Giving someone a nice cup of coffee and hearing them say it was great is a lot more satisfying than CRM databases and KPIs to me.
Are there any bad recommendations you hear often in your profession?
Don't give in to the "the customer won't notice" or "you have to do x and y because that's what people want" mindset. Do your thing and do it well. Then have patience.
What qualities set a good and a great barista apart?
Making great coffee is not (that) hard. Making it approachable while you smile at your customers all day is what sets great baristas and shops apart from good ones.
What helps you to handle a bad day at the cafe and to provide good customer service?
Fantastic employees and a special cup of some funky anaerobic something that we set aside to try.
What is the one thing that you would miss the most if you could not work as a barista anymore?
The very direct connection between effort and reward. Giving someone a nice cup of coffee and hearing them say it was great is a lot more satisfying than CRM databases and KPIs to me.
What has been the best experience you have had in the speciality coffee industry so far?
Constantly trying new things with people who know more than I and a very open exchange within the [speciality coffee] scene. There's a palpable feeling that everyone is trying their best to improve the whole thing all the time.
Is there anything else you would like to share with the barista community?
If we become too aloof, we're going to die alone in our ivory tower. There's a path from milk-heavy drinks with sugar to washed Kenyans on the batch. It's not a simple jump. We need to be there for more steps of the way, not just the fun bit at the end.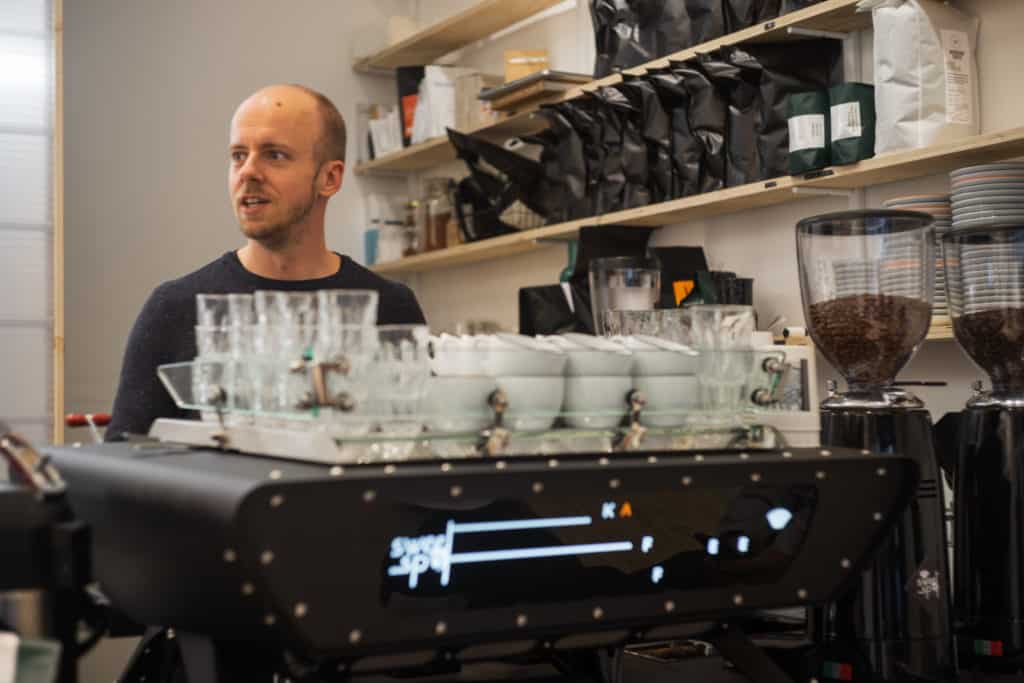 Rapid Fire Questions for Markus Pyttel
Would you serve filter coffee with milk, if asked for it?
Yes. On the side and with a few words about how they'd make me really happy if they tried the first sip without milk to decide if and how much they want to add.
Do you ever take sugar with your coffee?
No.
Espresso or Filter coffee?
Filter.
Do you aim for Sweetness, Acidity, or Body?
Balance.
Milky or Black?
Black.
Slurp or Spit?
Depends on how much I like the coffee…
Sit in or Take Away?
Sit in.
Cake or Pastry with your coffee?
Pastry
What is the wifi password at your cafe?
holyspirit (it's the name of the street and we use a Kees van der Westen Spirit)