Vlad is one of the founders of the coffee project Steam, located in Bucharest. He is also an active SCAE judge, travelling Europe and supporting local chapters at their competitions. He is all over a very nice and happy guy. He chatted to Katerina Kamaradova in his shop on Strada Uruguay, Bucharest.
KATERINA: What is your dream, Vlad?
VLAD (thinking for a while): I guess I'm living my dream right now and I just have plans for the future.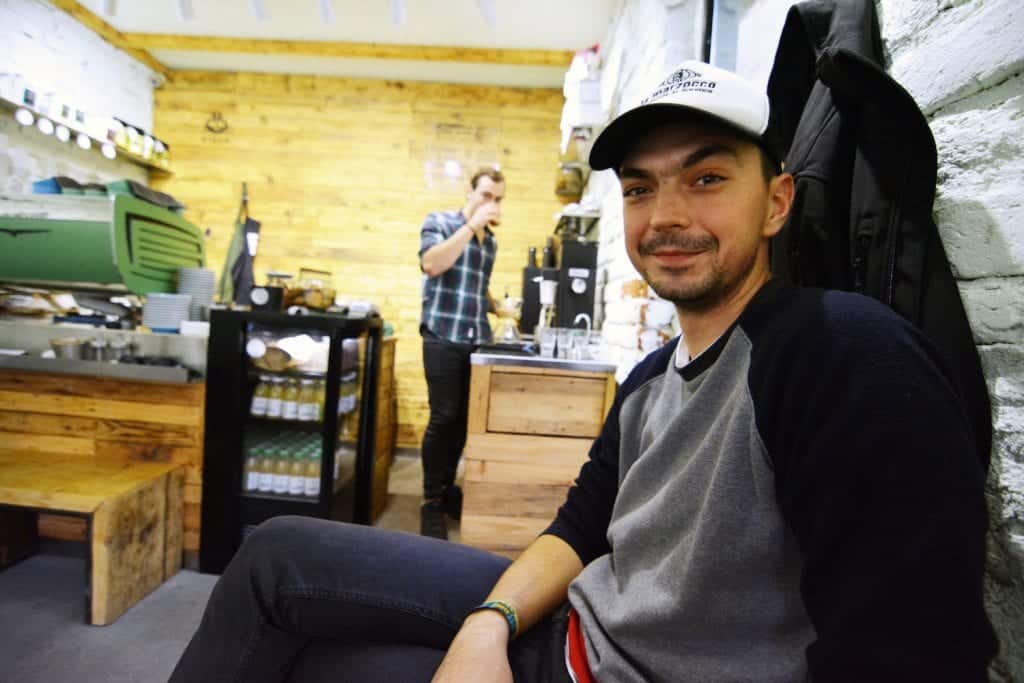 Ales [ECT co-founder] texted me he was going to get me in touch with one of the Romanian coffee people during my time in Bucharest. At that point I did not expect to run into Vlad Alexandru who caught my photographer's eye already in 2014, judging Czech Barista Championship in Prague. He came to Origo cafe just when I was there chatting to the baristas and had the opportunity then to introduce myself two days in advance of our scheduled meeting.
We met in one of the Steam coffee shops at Strada Uruguay. This one is really tiny – one small room with few seats, a bar with Victoria Arduino machine, a brew bar and a small fridge with cakes and cookies. That's it. Simple and efficient.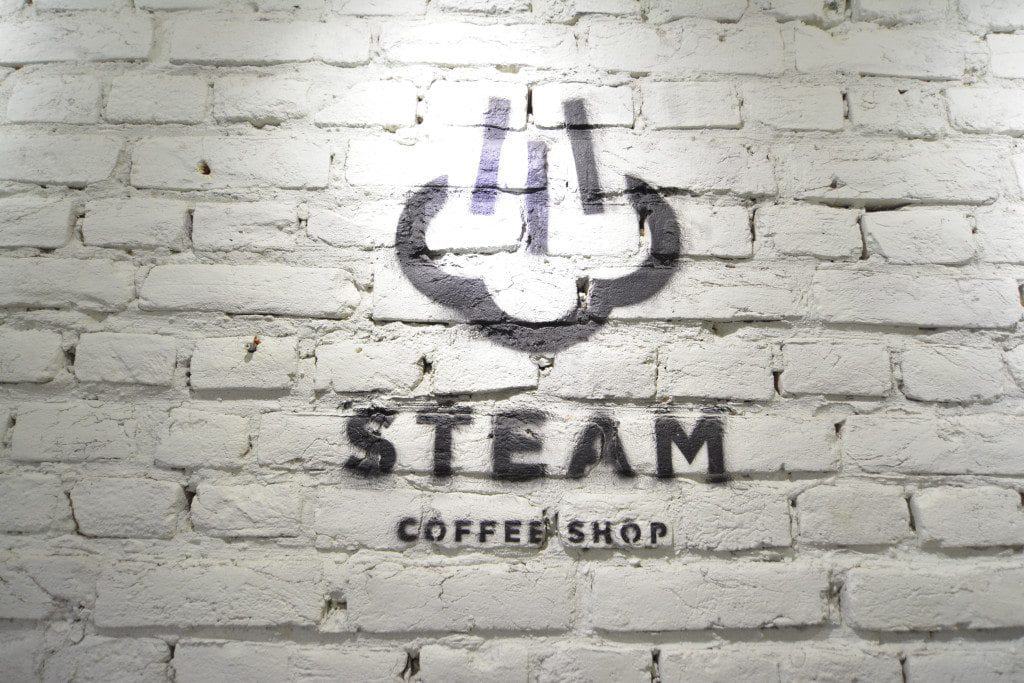 Yet excited after a sample tasting, preparing for SCAE exams Vlad started with his introduction into specialty coffee. After working in 2006 as a bartender he was introduced to specialty coffee by one of his former bosses and even went to see Barista championship in London where he decided that in two years he would come back. This time it would be to stand on the platform as a competitor. And he did. During following years he gained barista training finished in 2010 and left Romania to Berlin to broaden his practice and start his preparation for a competition. He participated as a competitor at Brewers cup in Vienna in 2012 and finished 8th.
KATERINA: Are there any difficulties with convincing people to try a different type of coffee?
VLAD: There are none! Romanians are used to drink coffee just at home mainly from cezve/ibrik. They don't have any previous experience with speciality espresso or filter coffee. The do not know what a V60 method is and so at Steam they don't really have to change their minds.
Vlad also claimed he did not want to educate or force all people to drink it: "There are people who are really not interested. Just passing by and in need of caffeine. And then there are also people who are really interested and to them we just want to give a piece of advice. We serve only Romanian roasters – mainly Origo and sometimes Guido as well. We aim to stay focused."
Thank you Vlad! It was a pleasure to meet you. It is great to encounter someone whose life revolves around coffee. It made me more humble and appreciative of people who love their work and follow their dreams.
Katerina Kamaradova is Prague and Hradec Kralove based pathologist and passionate traveler, photographer, wine and food lover currently deeply in love with everything around coffee.