When people arrive to Sofia, they don't really know what to expect from the city. As you walk around the uneven sidewalks, you're stunned by streets full of contrast: old crumbling buildings next to modern business complexes. Give the city a chance and you'll be pleasantly surprised by what Sofia has got to offer you. This is particularly true of Sofia's Specialty Coffee scene, yet no one outside of Bulgaria seems to know it exists.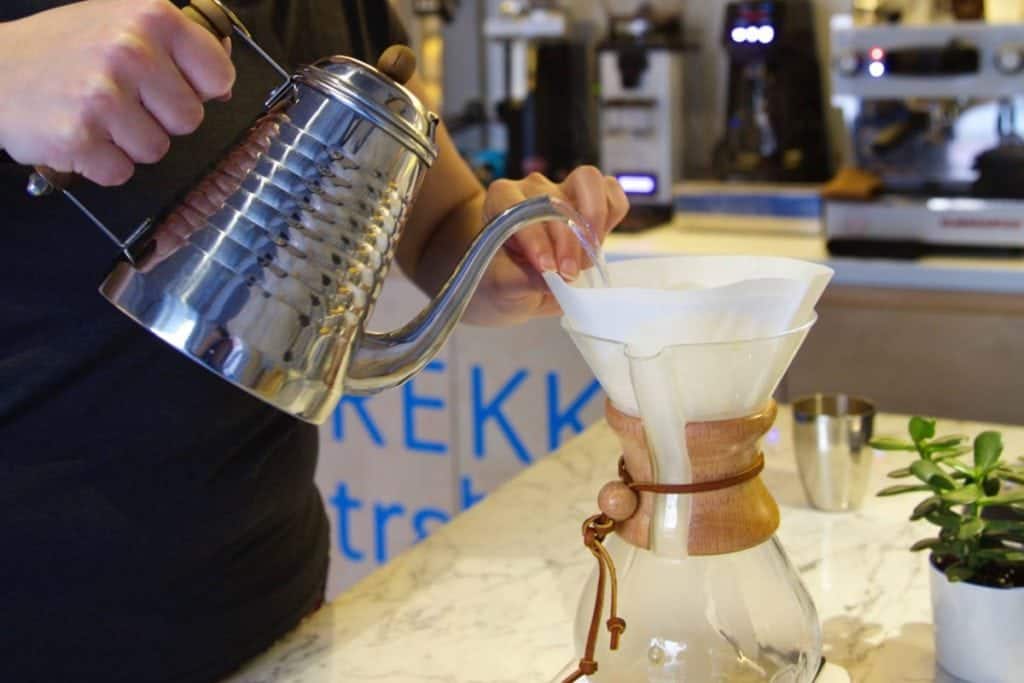 A scene that isn't new at all, in fact Cup of Excellence judge Jordan Dabov started laying down the foundation for specialty coffee in Sofia, only now expanding, back in 2008. Modesty often means that a well deserved scene goes unnoticed, but sooner or later all of the hard work put into building that strong foundation finds a way to reach people. Sofia is one such city, whose specialty coffee culture still remains largely unnoticed by the international coffee community. In the past decade, while local tastes have been a bit stubborn to embrace specialty coffee, a few pioneering cafes have stuck around to keep pushing the boundaries for what it means to produce a great cup of coffee.
Dabov Specialty Coffee
For the avid coffee traveler, a visit to Sofia without stopping by Dabov Specialty Coffee, opened by Jordan Dabov and his wife Vesela Vasileva, is a missed opportunity. Walk into their space and it looks more like a training and a distribution office than a cafe to enjoy that perfect cup of coffee you might think. Don't feel shy to stay and order one though, it might be the best you have in Sofia.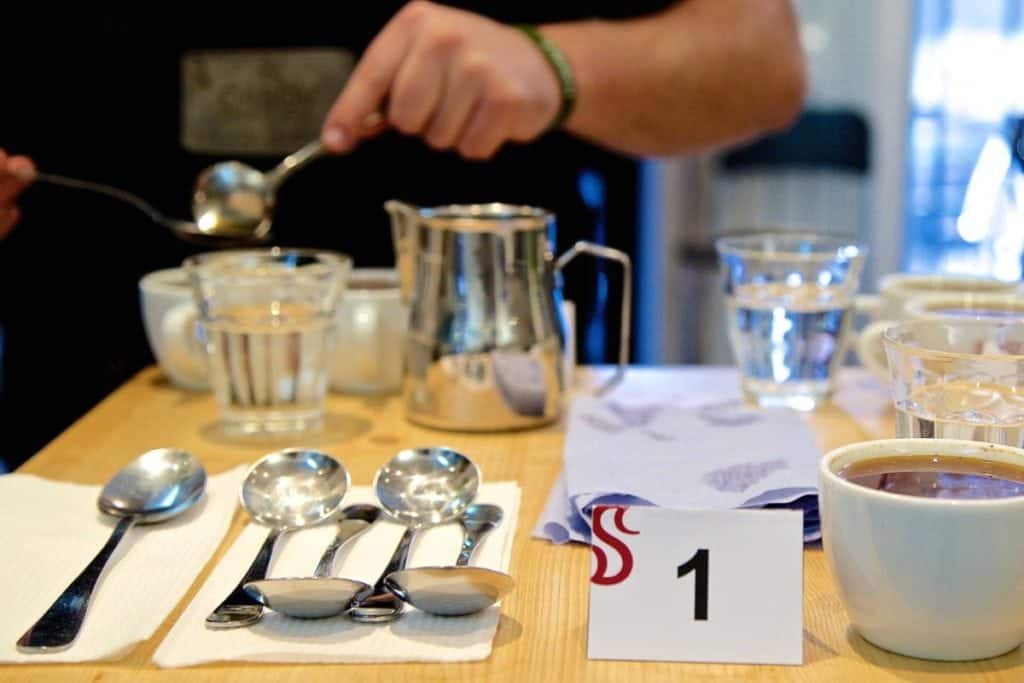 Moving to Sofia from Prague, Jordan decided to establish a tradition of respecting coffee in Sofia that was completely unheard of back in 2008. Their "pop-up" cafe only opened in the past two years, up until then, the owners had focused on roasting and running their training centre in Dabov. At the cafe, they have aimed to bridge the gap between themselves and the consumers they want to reach and educate.While the cafe is bit of a walk from the other cafes in central Sofia, it is worth venturing outside the center to experience the roots of specialty coffee in Bulgaria.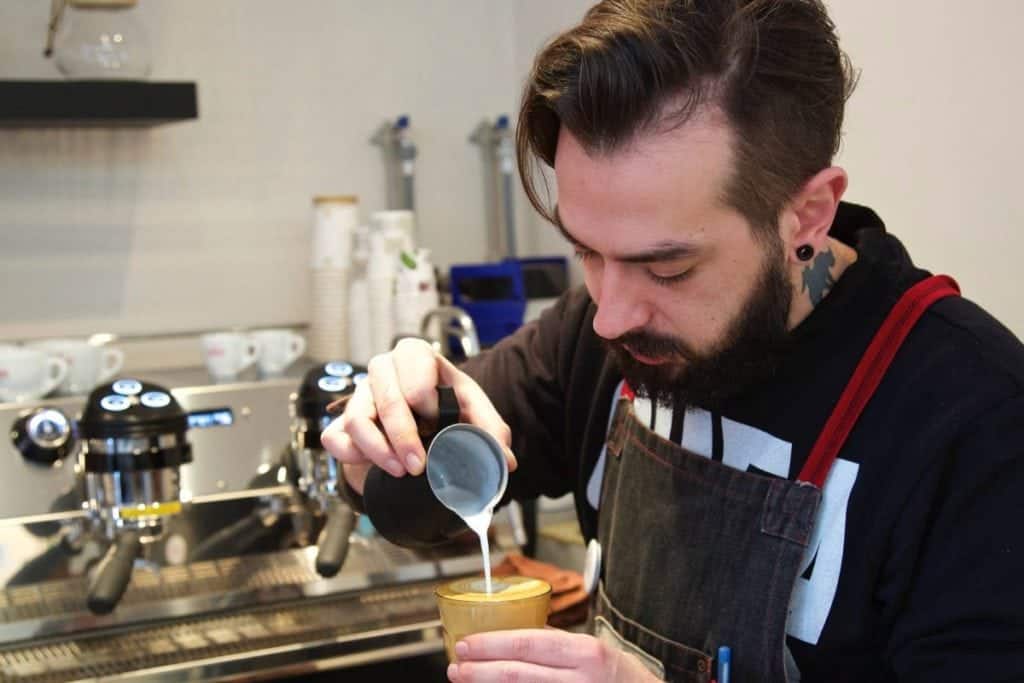 Dabov's intention from the very beginning has always been to go against the established rule and show people that not only could filter coffee be good, but excellent when prepared right.
The most popular ways for locals to enjoy their coffee have always been an espresso or ibrik, so their traditional understanding of what coffee should taste like is vastly different than the coffee Jordan wanted to promote with his business.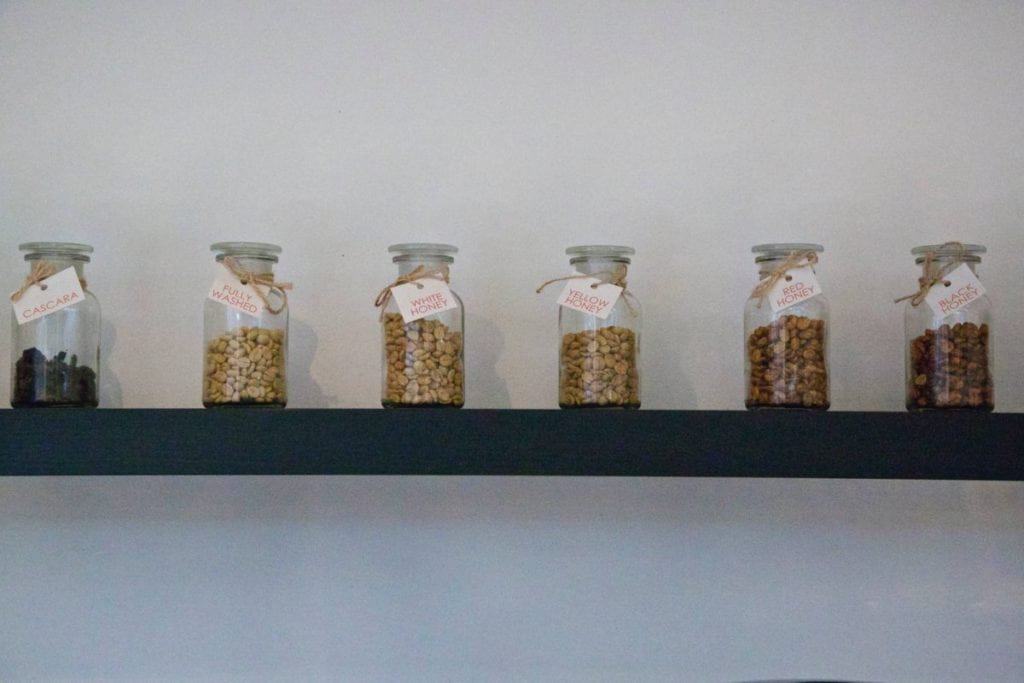 Being a Cup of Excellence Judge, Jordan is able to roast and sell many of the winning COE beans in his store, often found nowhere else in the world. So that people can learn how to better appreciate the coffee Dabov sells, they offer a wide variety of cuppings and trainings. A tip for you: be sure to write them an email about the dates of your visit in Sofia, to check if they are hosting any coffee events or cuppings you might be interested in joining.
I visited the cafe twice to experience one of their cuppings and the next morning for a tasting of their Kenya Lenana AA- via filter, espresso and flat white. To be able to talk with Jordan and his team about their roasting process, to ask questions about the farm and source of the beans, and then enjoy a tasting was an experience like no other I had in Sofia. I left their cafe wanting to respect coffee like Jordan and his team does. Based on Jordan's words, I believe this has been his intention all along: "My heart is in the coffee. What I would like people to learn is how to respect coffee. This is all about, the cuppings, lectures, tastings that we provide at Dabov. To be respectful to the coffee means everything for me."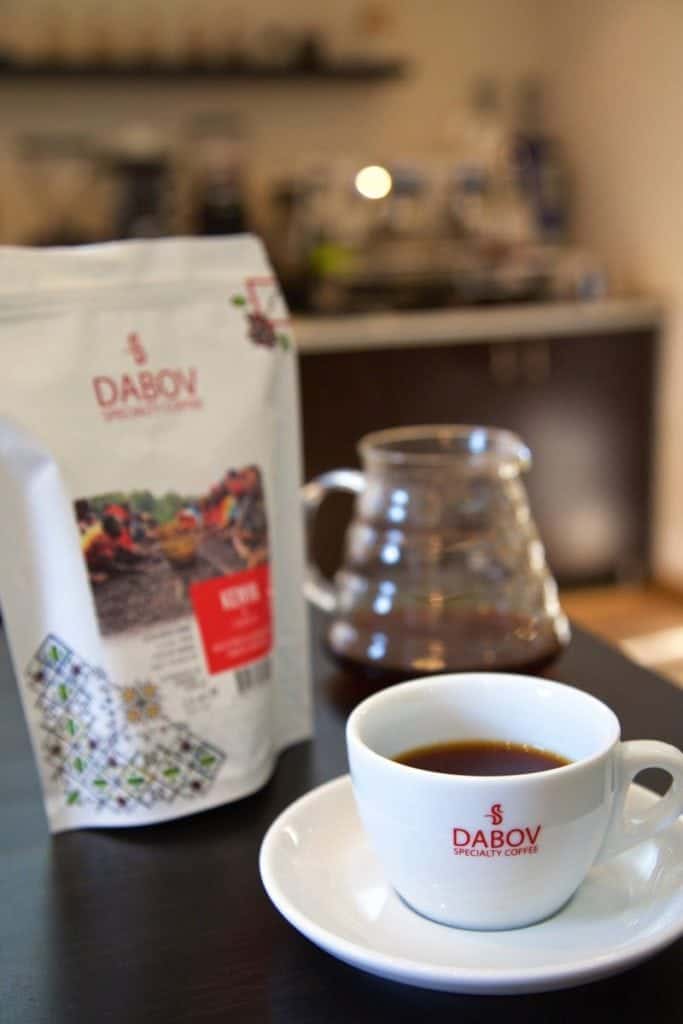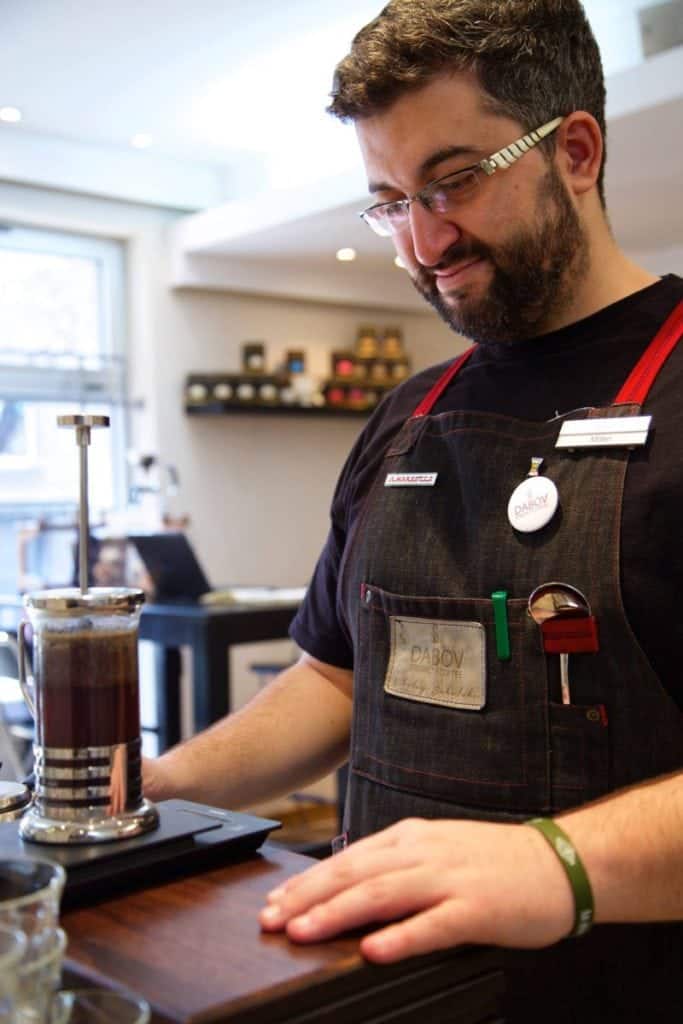 ul. "Lyuben Karavelov" 58, 1142 Sofia Center, Sofia, Bulgaria
Website, Facebook, Instagram
Chucky's Coffee & Culture
Chucky's Coffee House are proud to have been the ones bringing an experimental approach to running a cafe whose focus has remained 100% on serving quality coffee. For four years now, they have been brewing up a change in the city by roasting their coffee in-house and slowly bringing over their customers to the 'dark side', by introducing them to better quality coffee, often through trying filter coffee and not needing to spit it out instantly due to poor taste.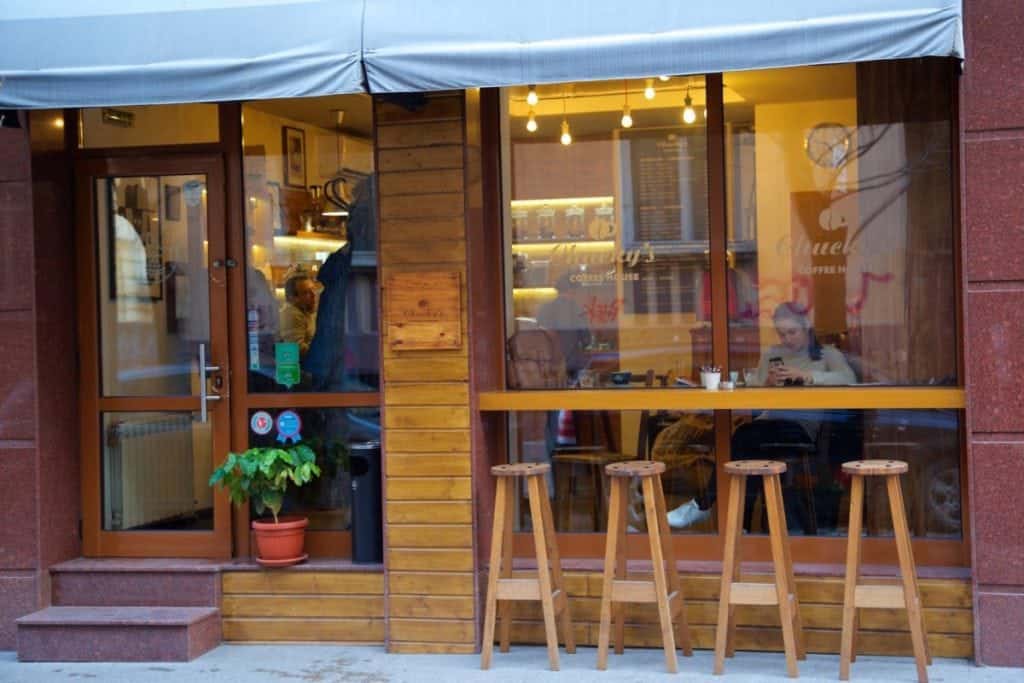 Chucky's Coffee House is located right in the center of town in Sofia, making it easy to have it as a 'cafe home base' when visiting, being located only a few streets off from the bustling pedestrian Vitosha Boulevard, on ul. Hristo Belchev. With a healthy mix of customers young and old, tourist and regulars, Chucky's Coffee House attracts many of the neighborhood artists and designers that live and work in the area. The cafe itself is small and cozy. Although somehow, the space seems to have enough room for the more hectic times, when the crowds descend upon the cafe for their caffeine fix, usually preferring to take-way their order.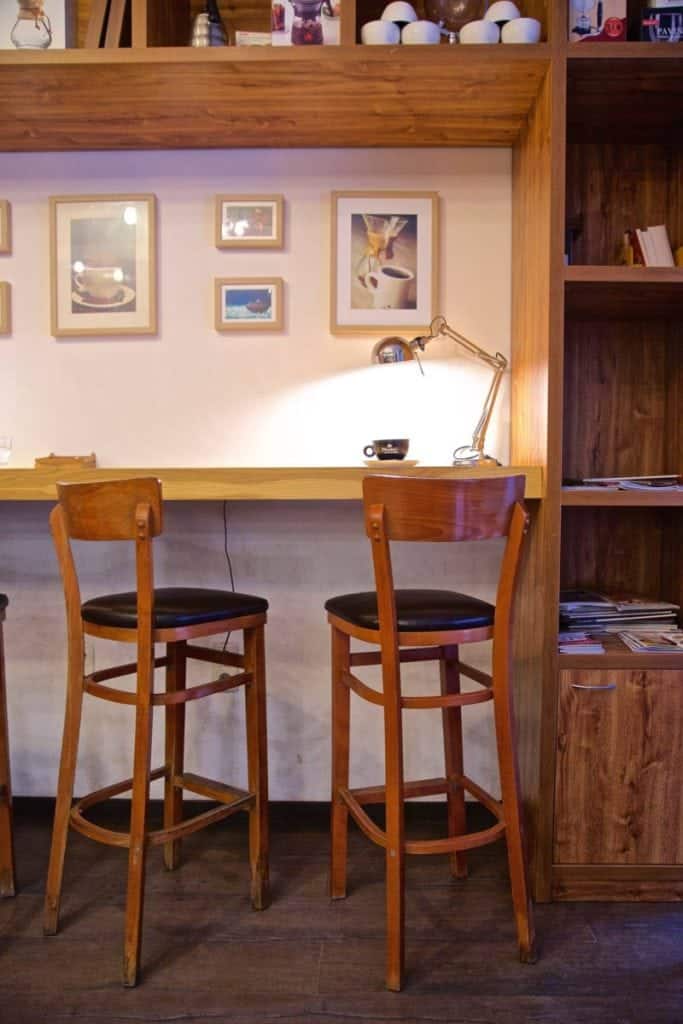 "And what we [Chucky's Coffee House] offer is good coffee – so if you want a good cup, we can help. "
Most people still want their espresso-based drinks and are short on time, getting their tasty morning cups to-go before a day at work. That is one aspect of Sofia's coffee culture that might never change. Although, Elena Kapitanova, the head barista, said that on a good day, she would be asked to brew around 3 to 5 filter coffees for curious coffee drinkers who have some "time to waste".
The interest of those customers would usually be peeked by seeing the brewing process in the cafe on a previous visit. Indeed, locals are slowly warming up to the idea that filter coffee isn't the burnt stuff they remember from hotel lobbies back in the day. Coffee is, instead, a complex experience and world of flavors all brewed from a bean worthy of time and attention.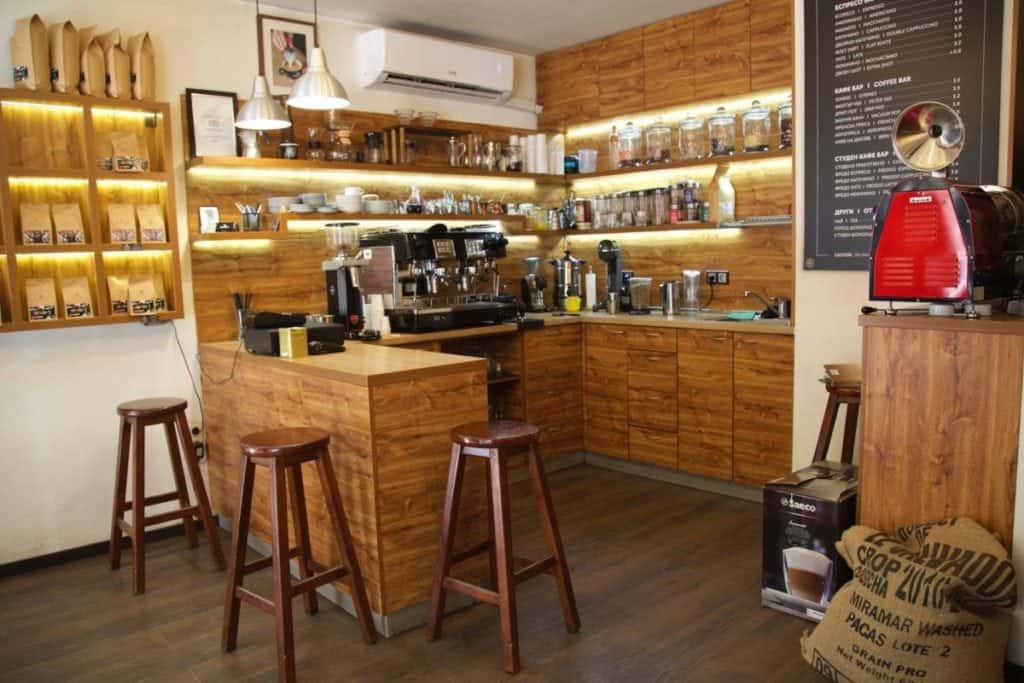 Chucky's Coffee and Culture has been around long enough in Sofia to change more than a few people's minds about how great coffee can taste. They have put in the work the past 4 years and built up themselves a solid reputation in the city, through their passion and dedication for serving only the best coffee. I tried their El Salvador coffee on V60 after having my go-to latte and found that it was my favorite milk-based espresso drink in the city.
Starting the day with this same order at Chucky's was a routine I happily fell into while visiting the city and looked forward to every morning.
ul. Hristo Belchev 29, Sofia, Bulgaria
Website, Facebook, Instagram
Drekka
Drekka Cafe is the new kid in town, bringing their own unique visual aesthetic to Sofia's specialty coffee scene since their opening in April 2017. Drekka takes pleasure in seeking out and bringing some of the best coffee beans from around Europe to Sofia for locals to taste. Their main roasting partner is Taf Coffee, from Greece, but they also offer an all-star lineup of rotating guest roasters that changes monthly.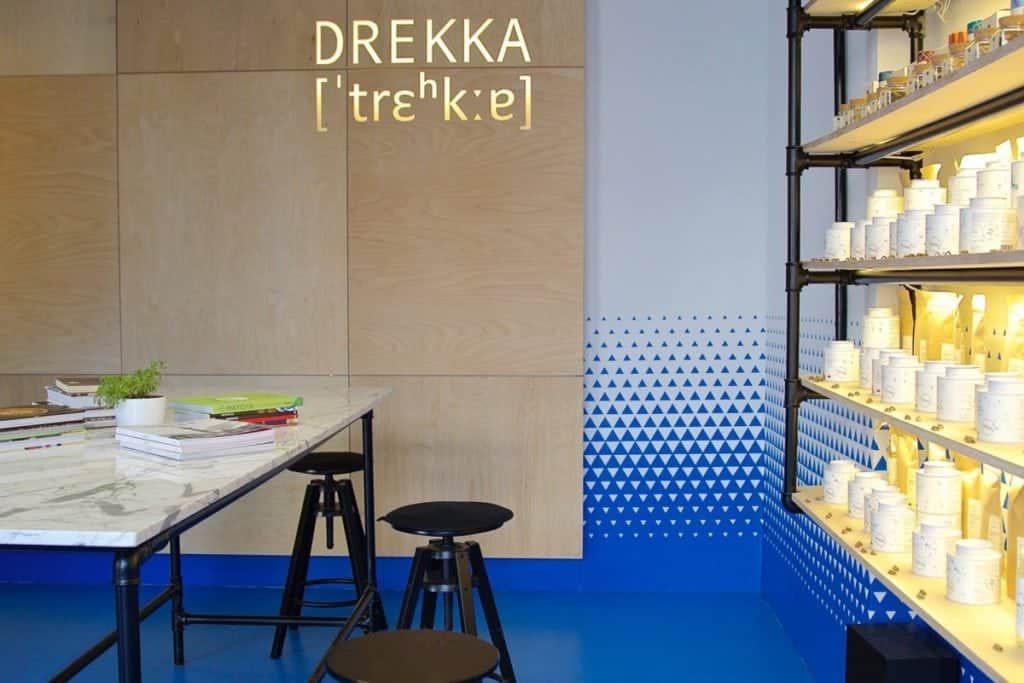 Drekka Cafe is located in the center, near Slavekikov Square and behind the European Parliament, making it an ideal spot because of the heavy foot traffic in the surrounding area from both locals and tourist. People are often sidetracked when walking by the cafe, smelling the coffee being prepared inside.
The cafe seems to attract a younger, hip type of clientele who are keen on discovering new tastes and trends. It seems many international coffee lovers find their way to Drekka, via social media, because the space speaks to a lifestyle that people want to be a part of. The cafe was designed to promote an openness. With loads of natural light, using clean, minimalistic design that showcases proportions of space dominated by the tones of blue.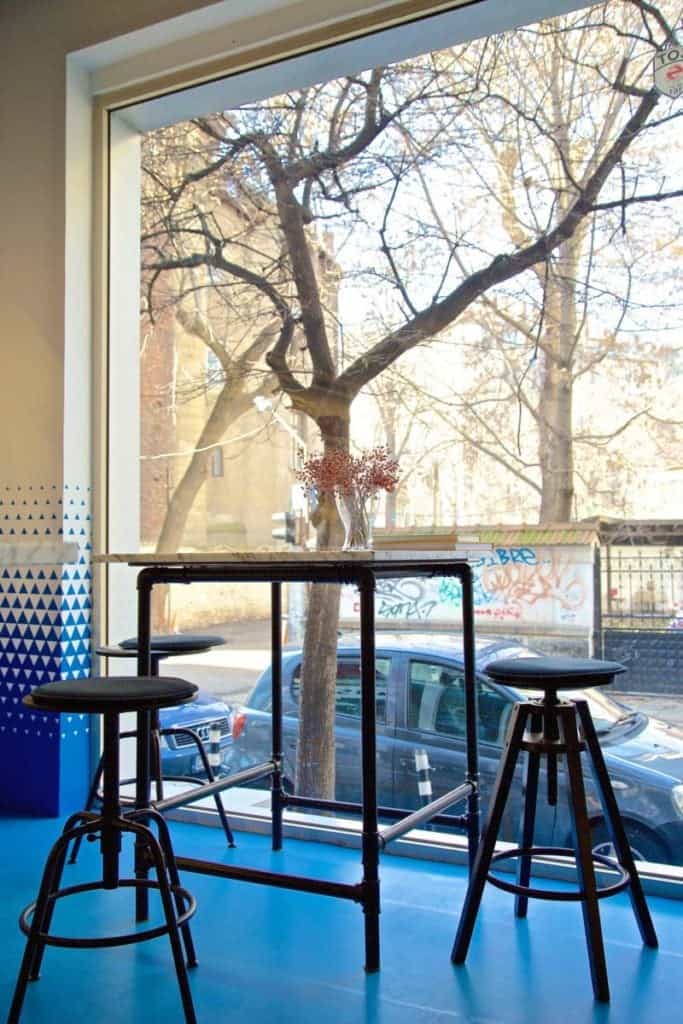 To quote the owners: 'We like to attract people who drink coffee because they love it, not because it's a habit. People who wake up to drink coffee and don't drink coffee to wake up."
Hristo Hristov, the cafe owner, didn't always appreciate coffee the way he does now. His love was born on the night of a celebration at a New Years Eve party with friends, who brewed up some of their own coffee to share with Hristo and his wife Martina. The coffee was from good friends of theirs, Joseph and Kristi Brodsky, the owners of Ninety Plus Coffee. Hristo tasted a world of difference in his coffee that night and since then wanted to share this new discovery with everyone he could. So Hristro and Martina, returning to Sofia, opened up their own cafe to do just that. Drekka is currently serving coffees roasted by Greek TAF and The Barn, a Berlin-based roastery. Customers can enjoy those on their brew bar or buy some beans for home.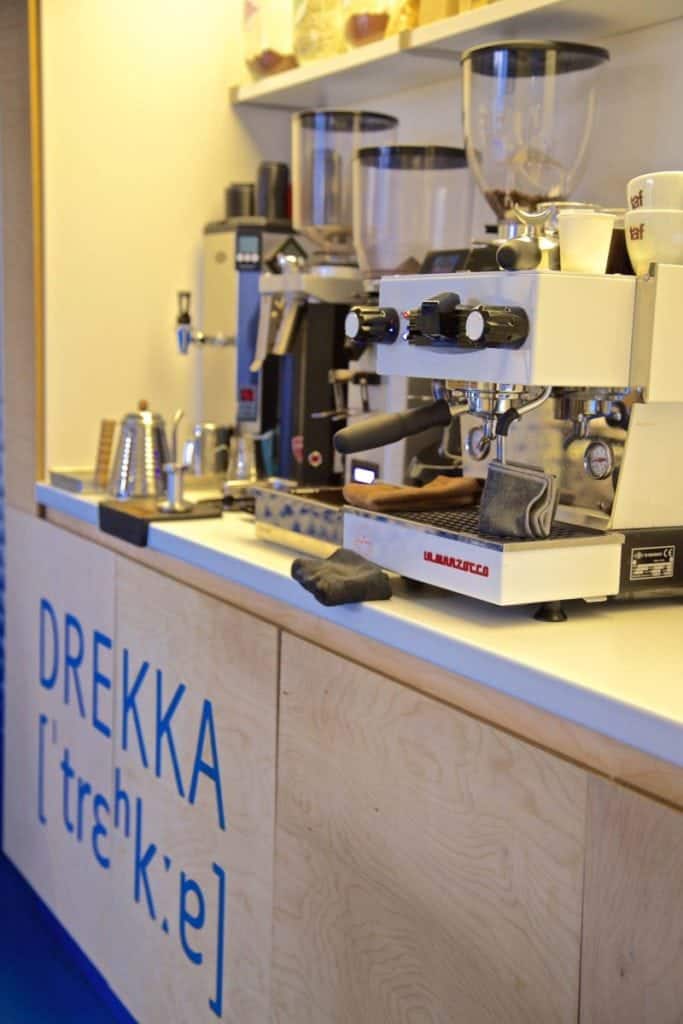 ul. "William Gladstone" 60, 1000 Sofia Center, Sofia, Bulgaria
Website, Facebook, Instagram
Only the future will tell how will the passion of the local specialty coffee scene translate to the locals. The main challenge will continue to be sparking people's interest in trying a new approach to coffee that is vastly different to Bulgarian's coffee traditions. Although, in the past years these specialty cafes have been opened, there has already been an increase in the sales for home brewing equipment and coffee beans. People are beginning to demand higher quality coffee in Sofia, changing their tastes and attitude, starting to prefer a quality cup of coffee—filter or espresso based. As Drekka owner Hristo beams with pride, "as a result, coffee is no longer just a habit but a ritual to be savoured."
I am positive that Sofia's Specialty Coffee scene will attract the attention it deserves. And in no time, the coffee lovers around the world will realise that this city is indeed serving up brews worth traveling for.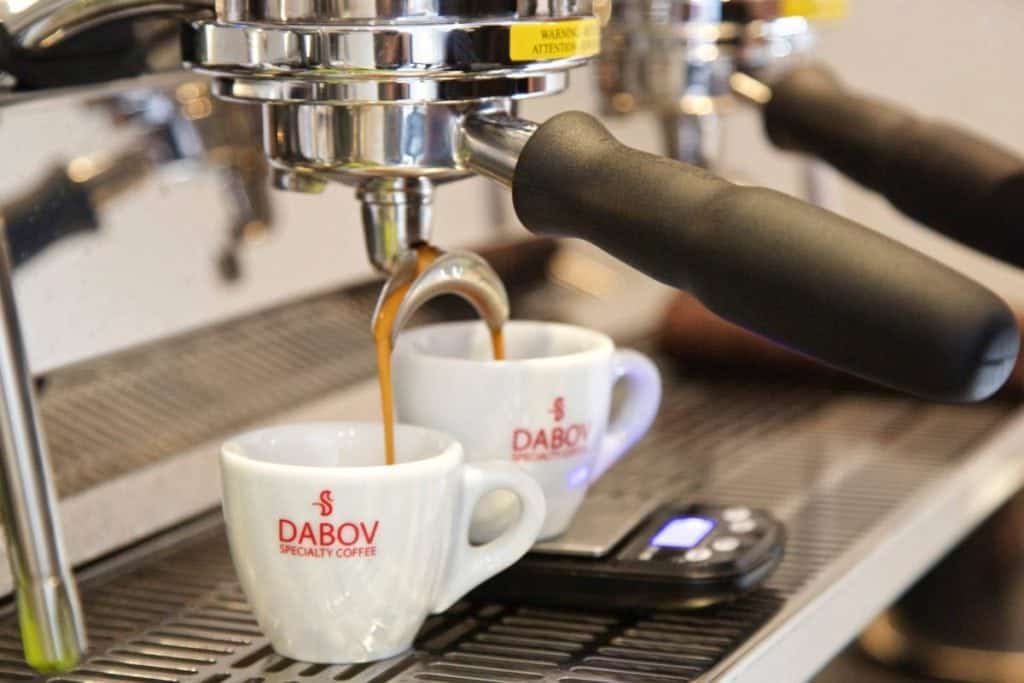 Honorable Mentions: Cafes in Sofia that are also of note for the visiting as a Coffee Tourist are:
Fabrika Daga
2 Giraffes Espresso Bar
From Barista Coffee and More