Marian Plajdicko is a happy guy. There is no doubt of it and if you ever met him, you would know what we are talking about. Slovak barista found his new home in Berlin, where he worked hard towards opening his own café, a long-time dream. His personal motto: "make good coffee and be nice to people" should be carved in stone. As simple as it may sound, it is one of the principles one should follow when working in the coffee hospitality.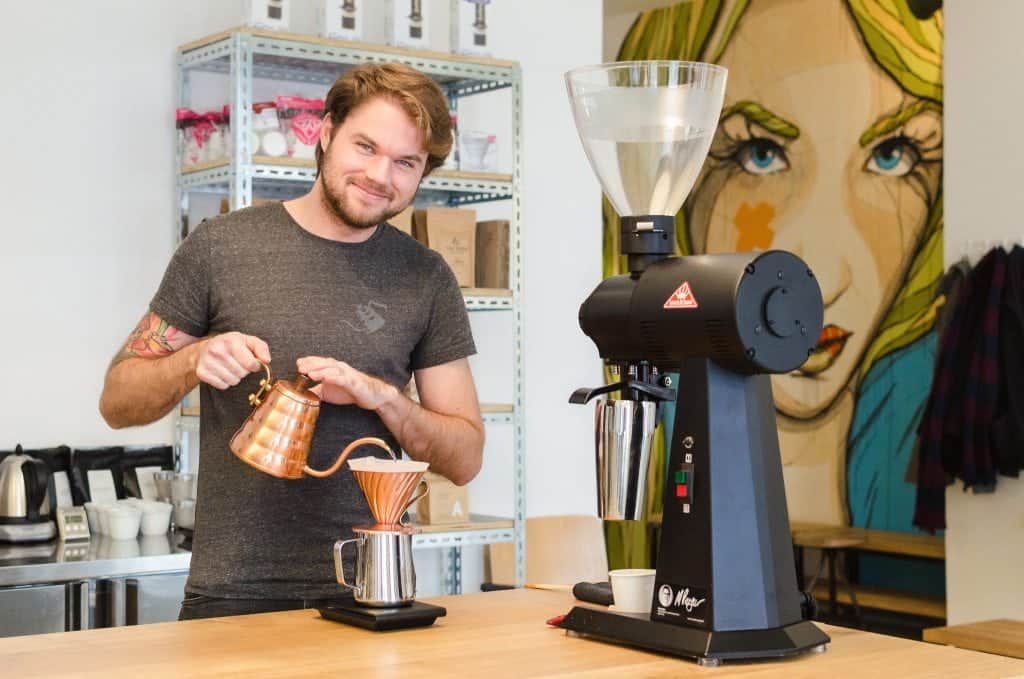 We met with Marian at Standart Festival in Bratislava, 12th March, catching up with him after his presentation. As one of the main speakers at the Festival, he shared the personal story of his journey towards opening Happy Baristas, a café in the Ostkreuz area. We listened and asked questions. Now it is time to tell you the story!
Marian Plajdicko
It all started in Brno where Marian studied at Masaryk University's Faculty of Arts. At the same time, he got a part-time job as a receptionist of Hostel Mitte. In this small hostel, now well-known for friendly atmosphere and tasty coffee, he got an opportunity to transform the reception into a café. Short on resources, Marian and the team had to be creative, learning everything from scratch. Shortly after opening, Cafe Mitte became 'the place' for a good cup of coffee.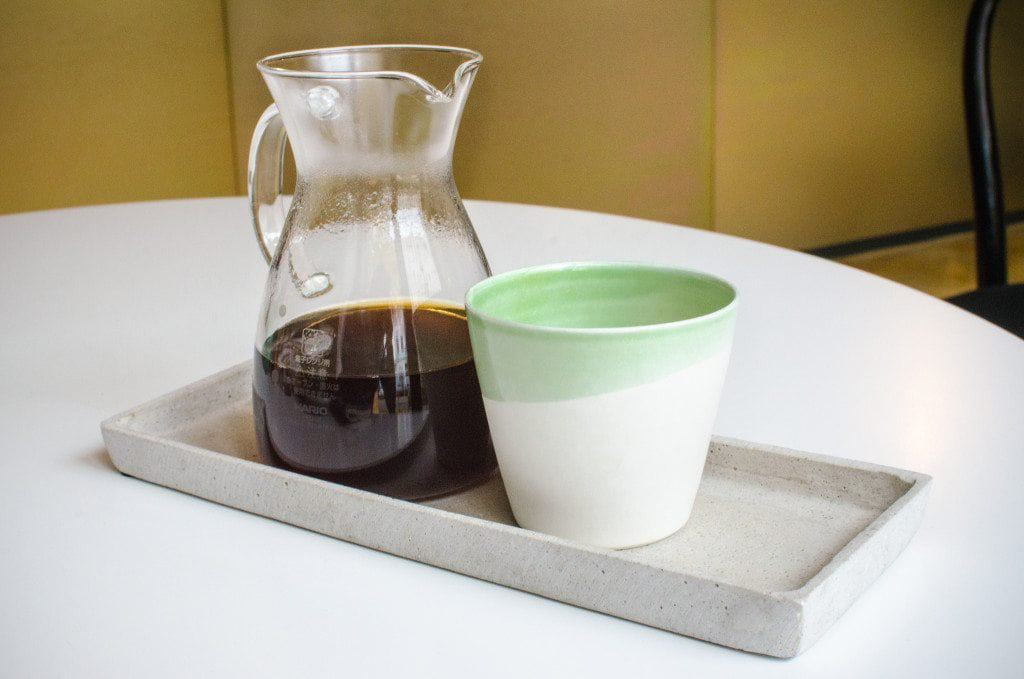 Eager to learn more, Marian decided to go abroad and applied for a job at The Barn, a roastery in Berlin, Germany. Without much belief in landing the job, he was interviewed by Ralf Rueller soon and got the job. "You have to leave your ego behind," recommends Marian to any barista considering going to work abroad at a high volume café. "You need to prove that you are physically and mentally capable of such a work," continues Marian and he confesses this job is not for everybody.
He stayed with The Barn for almost 3 years, becoming a head barista at the central cafe
and taking part in barista competitions. "It is useful to win a national barista championship, even better if you do it several times," encourages Marian, twice Slovak Barista Champion, young baristas to give the competition a try. Ultimately, what is the most important gain is not the result itself, but the connection with people in the coffee world. You never know when you will be looking for a new job or hiring baristas for your own cafe. Your personal network is important and once again: "make good coffee and be nice to people" is the best way to create it.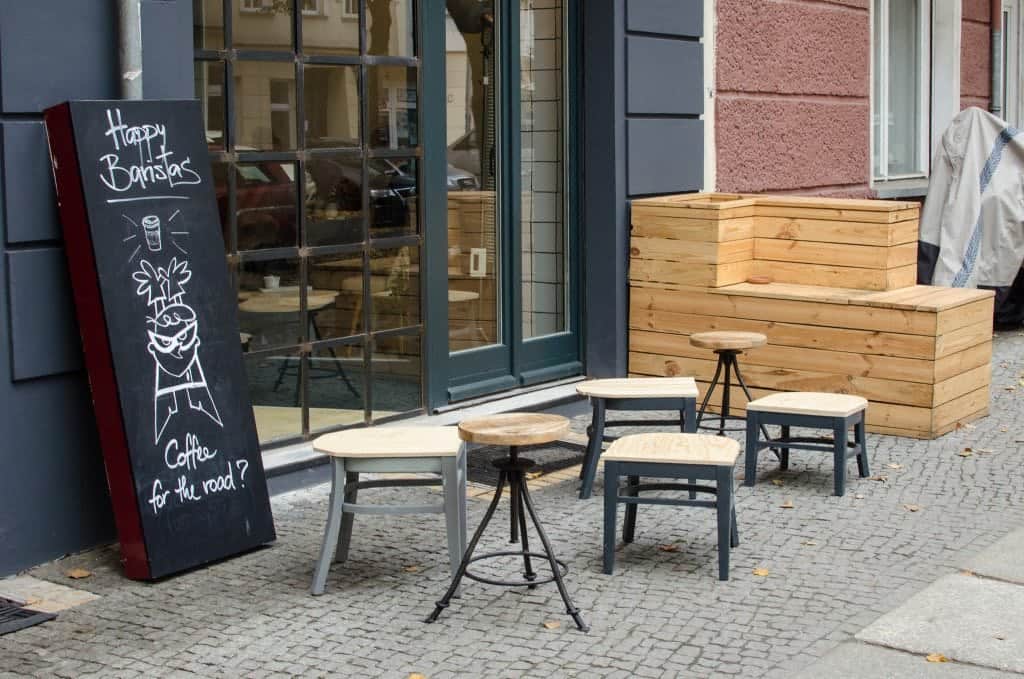 Marian always wanted to open his own café. The idea of Happy Baristas took several years to develop into its physical reality. He wouldn't be able to do it on his own though. He needed a partner.
Roland Lodr
That is when Roland Lodr came in. Half Czech, half South-African entrepreneur, who is equally in love with Prague and Berlin gained experience with hospitality business with his first venture, opened in the capital of the Czech Republic. A cafe called Muj Salek Kavy (My Cup of Coffee) is located in the Karlin District and seems to yet remain on a list of every visitor, probably recommended by every coffee friend or a hip guide to the city.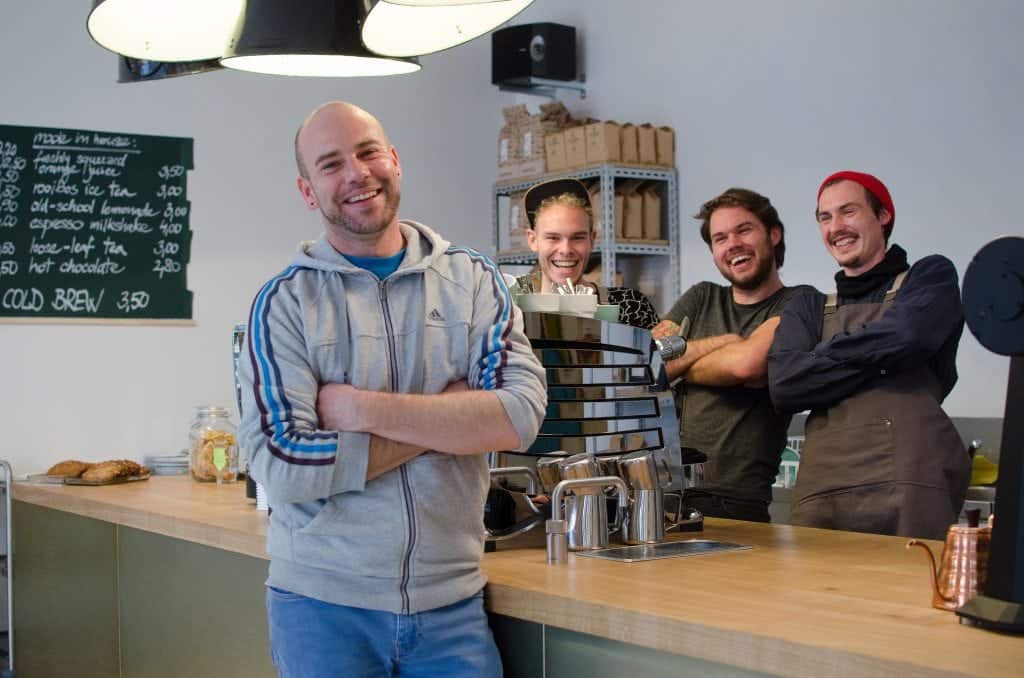 It was one of the very first cafés dedicated to serving speciality coffee products, for which Roland found a strong partner in Doubleshot Roasters. Both his support and the coffee supplier, guys from Doubleshot also introduced Roland to Marian several years later, when they realised that both of their friends wanted to open a café in Berlin. The initial idea was to for both the owners to work behind the bar and perhaps adding 1 or 2 baristas to help them in the future.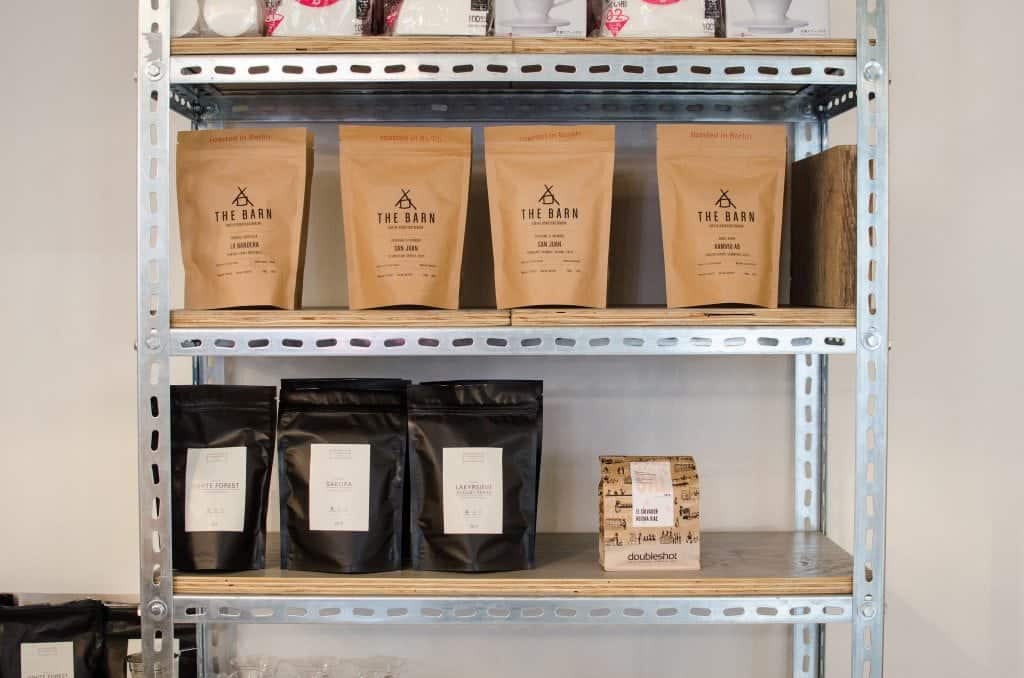 Weeks and months went into searching for a good location with no success until they found the right spot. "It was a totally different space than what we were planning for," recalls Marian and continues: "The spacious premises located on a busy street with its own kitchen." This neighbourhood in the close proximity of Ostkreuz station offered such a business potential that it was a quick decision. "So we thought: 'when opening a café, let's do it right'," sums it up Marian.
Street Art by El Bocho
Fast forwarded to a few weeks time before opening, the cafe's set up was almost finished. 150kg heavy oak bar supports a Victoria Arduino Black Eagle espresso machine, one of the first ones in Germany at that time. The machinery installed, yet there was something missing. A small room next to the kitchen meant to be decorated by street art. "We wanted to make a connection between our cafe and the street. The front area of our kitchen looks actually quite similar to a street food stand," explains Marian the inception of the idea.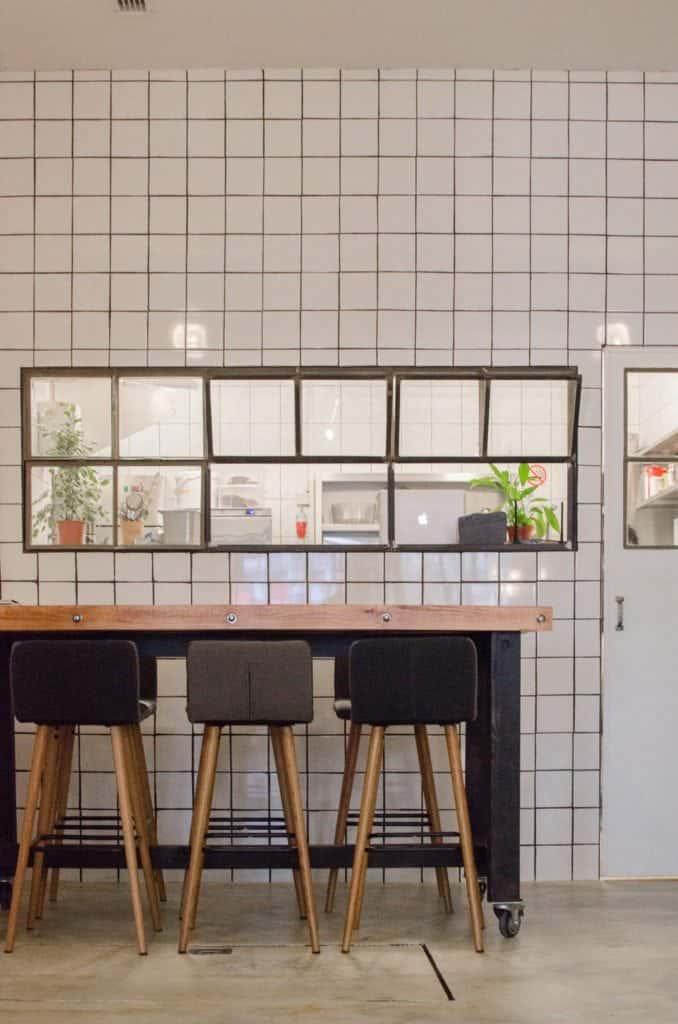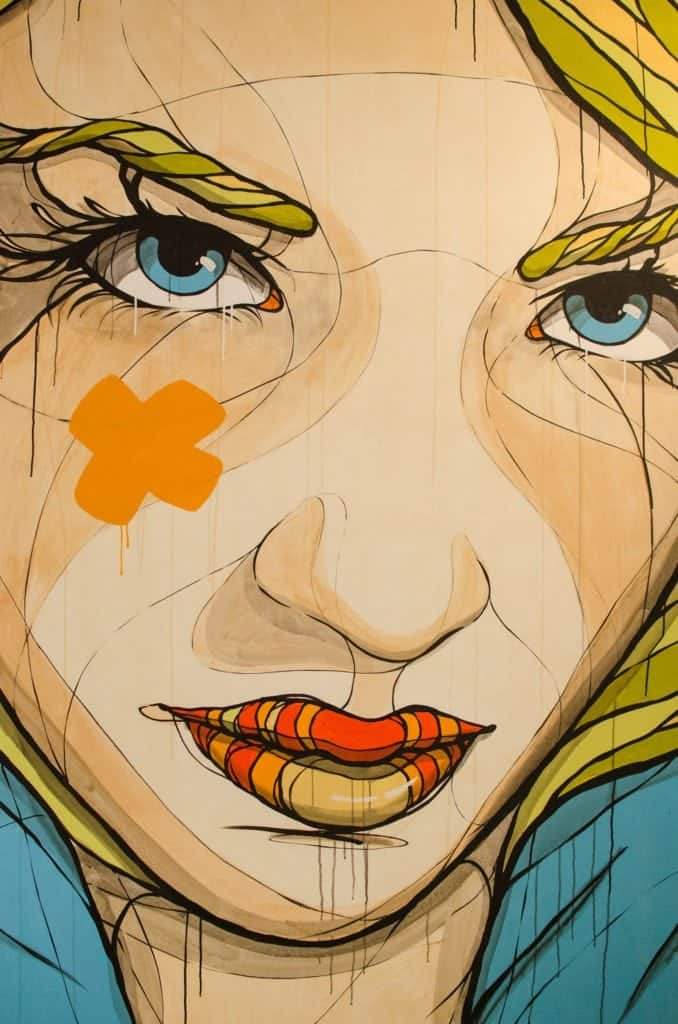 The whole fun project was only about to start though. They asked a well known Berlin street artist El Bocho, whose signature drawings decorate Berlin, to mark the whole wall with his art work. He accepted the offer but set his own rules. "We didn't know his real name, where he was from or what did he look like," explains Marian. He wanted to work alone at night, not leaving until the street art was finished. They were obviously concerned, and for the right reasons. Marian and Roland just installed all the expensive equipment and the cafe was about to open in a few days. They took the risk though! "We ran back to the cafe at 6am the following day to make sure everything was fine" laughs Marian. Not until they took breath could they enjoy the massive painting on the wall.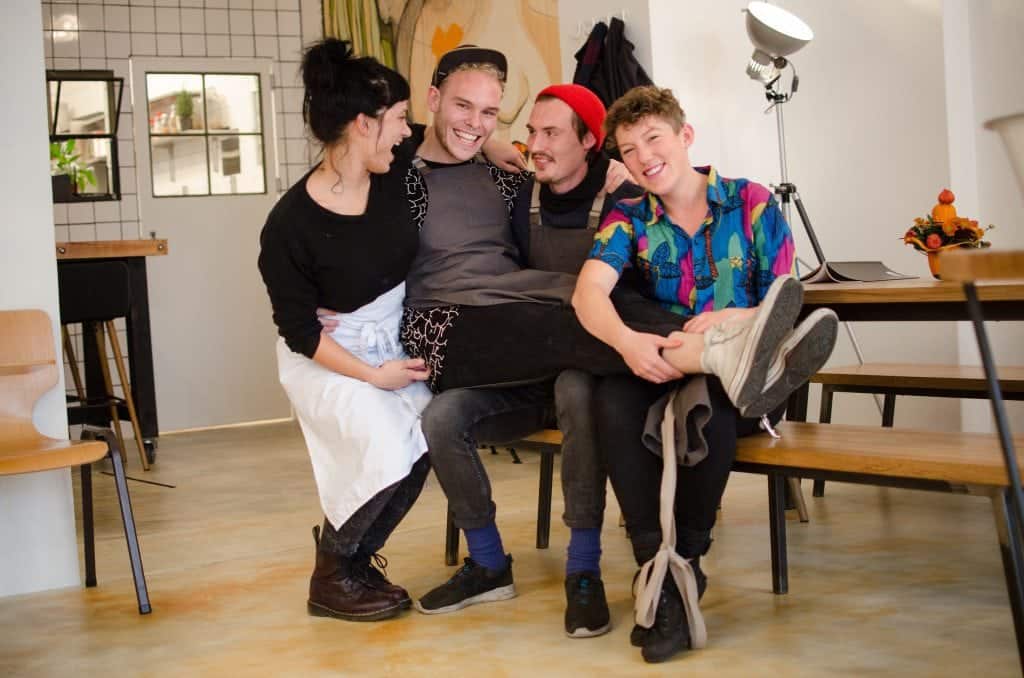 Going with his own rule of making good coffee and being nice to people, Marian feels the proudest and the happiest thanks to his team. "I have to say that I am the proudest of all our baristas. We chose incredible people who are excited about their work and understand what we want to do. As a bonus they are all truly happy!" We find his strategy great and enjoy every visit to his and Roland's Happy Baristas!
Happy Baristas
Neue Bahnhofstr. 32, Berlin
Facebook, Instagram