The World Coffee Roasting Championship has been held since 2013. The relatively young competition category—compared to other categories, such as Barista—has thus seen only six world champions crowned, with the 2017 award titled to the Italian champion Rubens Gardelli. We spoke to Gardelli to learn about his past year, the biggest changes that winning of the title brought him and his company, Gardelli Specialty Coffees, and the future projects he has with the business.
Rubens Gardelli spoke to us on the phone while finishing up a day of roasting at his new roastery space, located in his hometown of Forli, in the north of Italy. Gardelli Specialty Coffees (GSC) have been roasting in Forli since 2010, but a lot has changed since then. The company grew, and in 2018, it experienced the most successful year of all, very much influenced by Gardelli's win in the championship.
What did the year bring to Gardelli and to his company? First of all, great marketing energy. Gardelli started by telling us about the credibility of his work and his word, the continuous work he has done at the origin, especially in Uganda, and projects that were realised, or are scheduled for the coming months. Winning the championship simply meant that the roastery could grow. Literally, in size, but also business-wise.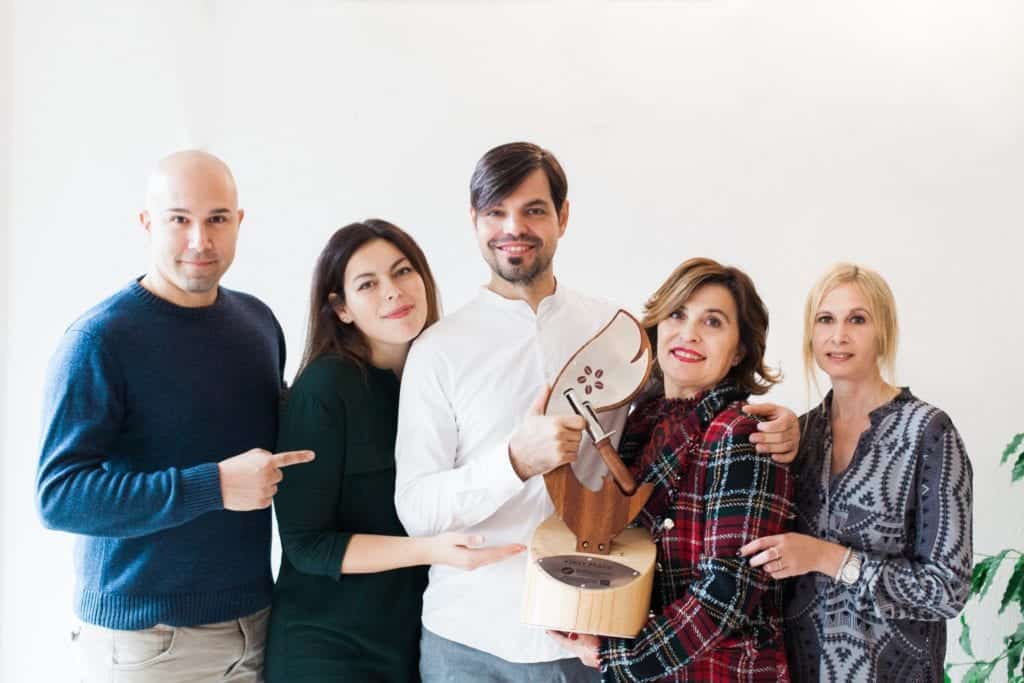 To begin with, the first half of 2018 saw the roastery moving into a new space. Gardelli bought a vacated storage/industrial building on the outskirts of Forli and transformed it into a 150 m² space with a ceiling flying seven meters high. At the roastery, which also houses the office, you are first welcomed by a floor-to-ceiling Gardelli-pink door, and on the inside, the team led by Gardelli's mom. As Gardelli says, his mother has been a vital part of the team since the beginnings, when she ran their small cafe in Forli, where Rubens had begun roasting on his self-built roasting machine. But while mum stayed, the days of his first roaster had been counted.
Ramping up the production on a new roaster
The first sign of a growing roastery surely is a new, bigger roaster. At the new space, Gardelli installed a pink 15 kg Genio drum roaster, a brand of roasters invented by Neil Maree, Gardelli's long-time friend. Gardelli explained why he chose this machine: "I promised to Neil that when I am buying a new roaster, I would buy his." And is he happy with it? "Yes, I am happy with it. Every single machine producer has a little problem. I was talking with many roasters and all brands have some pros and cons. We did some tweaks, and now it works great."
We imagined that adjusting the workflow and the style of roasting to the new machine would take some time, but Gardelli actually considers the type of machine that Genio is an advantage. The drum roaster works very similarly to Giesen, which happens to be the competition roaster, and so it was not a completely strange machine to work with. After all, the way that GSC—which now has a second person to help Gardelli with the workload—run their production has a lot of quality control incorporated into it.
Gardelli says: "I do not compromise my approach [quality, honesty, transparency], on the other hand, growing in volume is a challenge to keeping the quality." Together with Marco, who now takes care of a big part of the roasting, they check each batch before adjusting the curves or progressing with the next batches.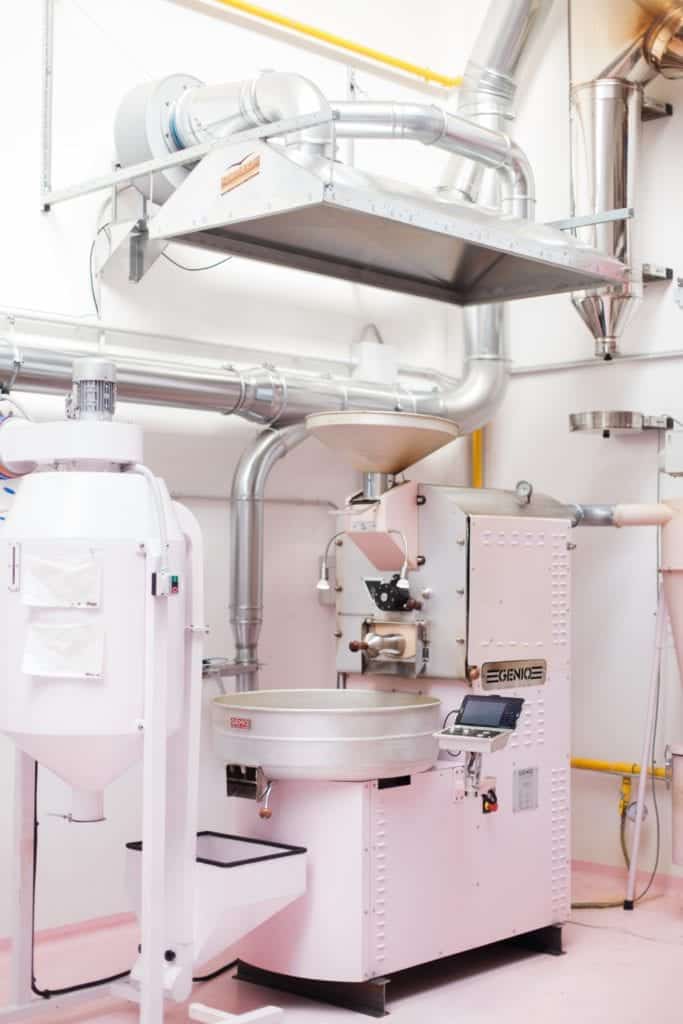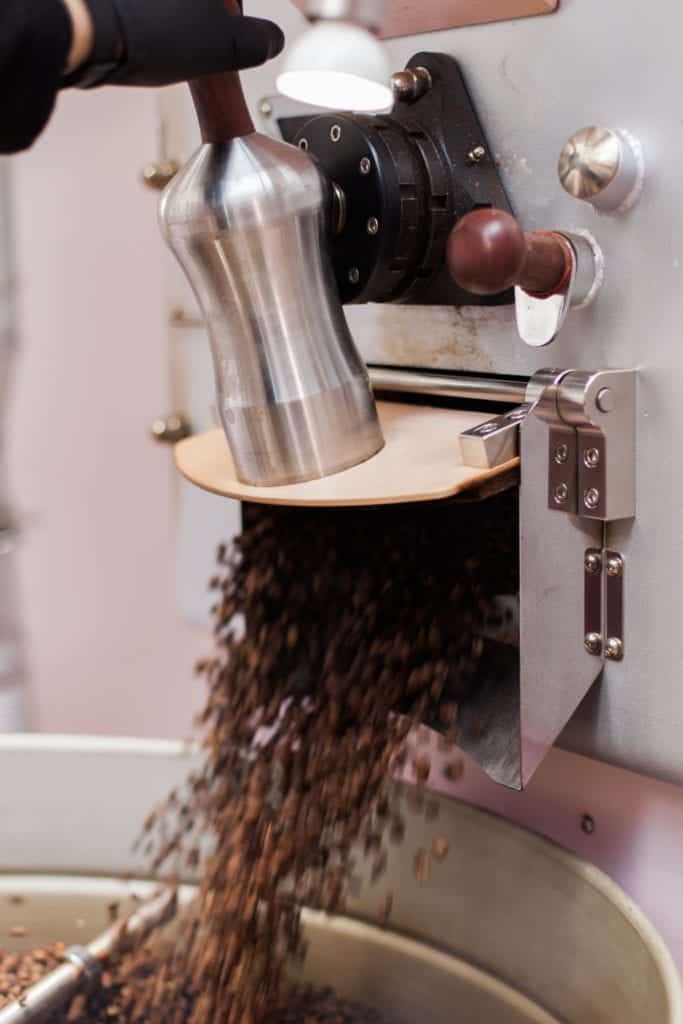 Gardelli realises that in order to keep the overall quality high, it is not only about roasting amazing coffees. He understands that customer service and prompt deliveries of fresh roasts are equally as important. They dispatch their coffees on the same day as they were roasted, and bag them in new-design bags with an updated GSC logo. The pink bags with a silhouette of a red swan cannot be mistaken with any other roastery in Europe, we dare say.
What probably is the major upgrade to how GSC operate though is the buying power gained through Gardelli's win in the championship. Thanks to the rise in orders, his business can now afford to buy even higher quality coffees. Not only thanks to a better money flow in the company but simply because his name has gained credibility and thus, GSC can sell these coffees for the high price they are worth. This would not have been possible for a small roastery that has not yet gained the trust of buyers, but also the farmers. Since winning, Gardelli Specialty Coffees can pay a full crop, or even the whole harvest, up front, and support their farmers this way. They have gained access to high-quality coffees, larger amounts of it, and the probability of selling them.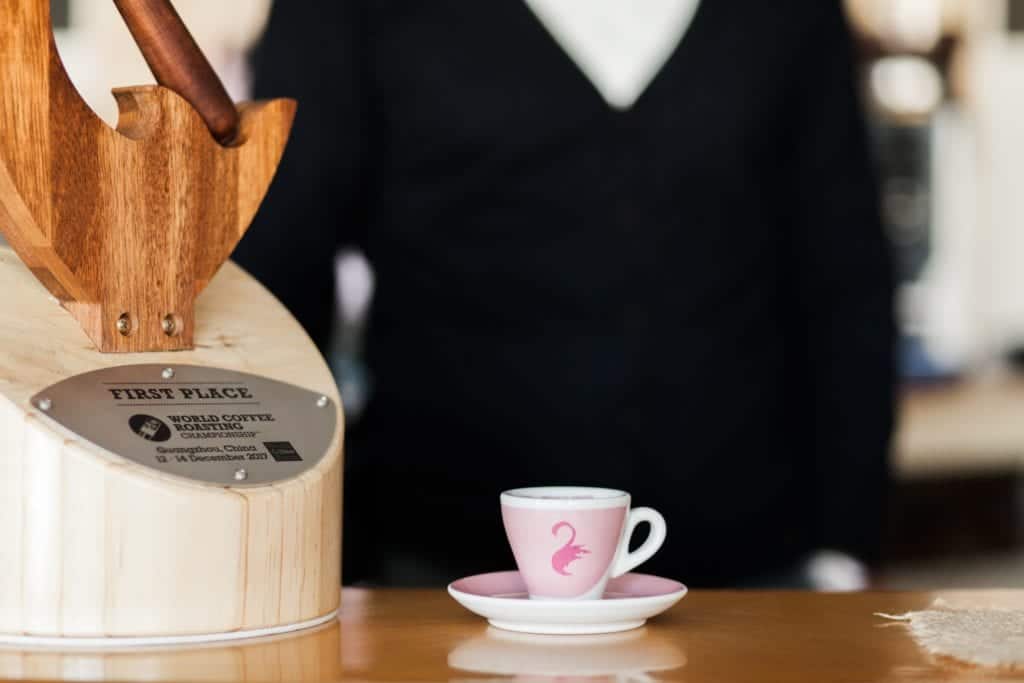 Gardelli natural process
For Gardelli, the work does not stop there though. He is constantly involved with the work at the origin, while also pushing his company forward. One of the most exciting projects that we see developing each year since 2015 is the Mzunga project in Uganda.
Uganda is the country of origin of "the best coffee of my life, I would give it 98 points," said Gardelli. The coffee he talks about is the SL 14 variety grown at Alex's farm in Uganda. During harvest time, one of the trees looked astonishingly different from all the rest. The tree was overflowing with ripe cherries, in comparison with the other trees whose cherries ripe gradually, not all at once. Gardelli thought it was a good reason to keep the cherries of this one tree separate and even brought them to Italy, to process them manually.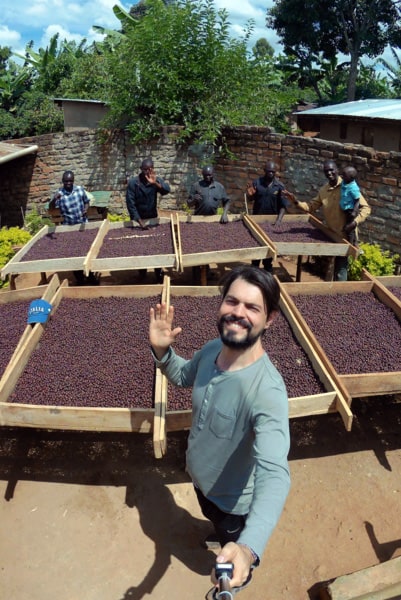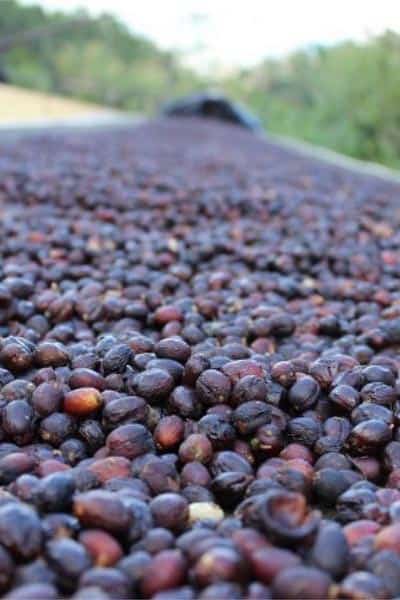 "It was against the law, but I did it," he laughs. He brought the cherries and spread them out in his living room. It was in winter, and so drying them took longer than it would have in Uganda. This naturally processed SL 14 became the greatest surprise, Gardelli felt madly in love with it, and he used it in his 2017 Italian Brewers Cup presentation, where he came second.
This coffee not only blew his mind, but it also inspired him to innovation. With his friend Dison, with whom he founded an export company in Uganda, they planted seeds of this tree in November 2018 and are yet to see any results. For now, the tree has not produced any cherries. In the meantime, Gardelli started experimenting with a natural process in Uganda.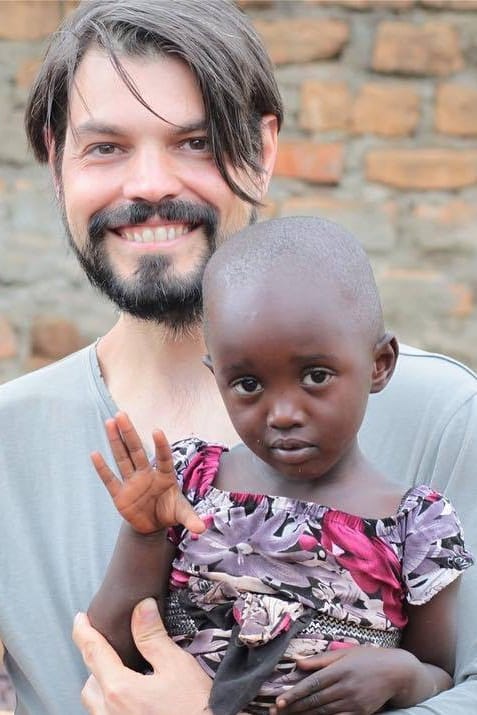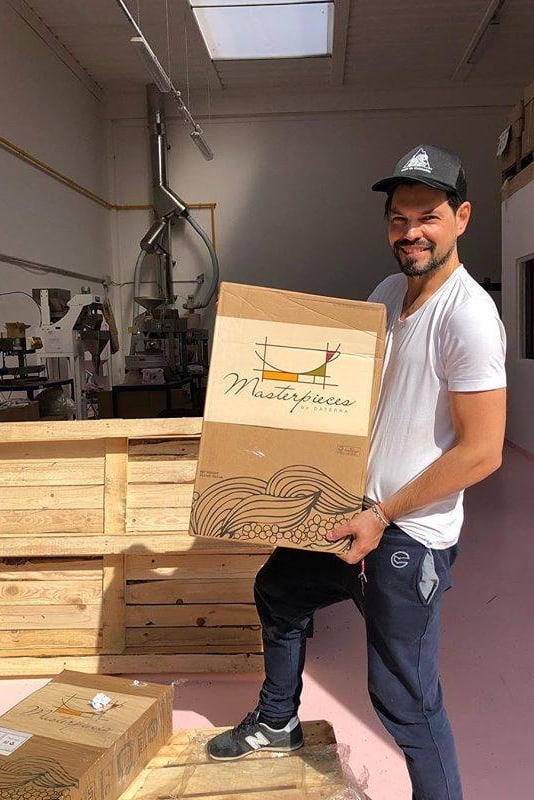 Using simply widely available processing methods—without the use of bacteria, yeast, or stainless steel containers and electricity—Gardelli has, together with Dison and Alex, developed a very sustainable technique that only involves the harvested cherries and temperature. Between the first results in November 2015 and the second harvest, they have adjusted a few things to achieve more fruitiness in the cup, and finally, in November 2017, they obtained a first official batch of Gardelli traditional natural process. They called it Gardelli RED.
This coffee was a great success. It produced a cup with a more distinct body, of a heavy, fruity and funky character. All coffee that was grown at the farms of five smallholders, the Mzunga coffee farmers, is processed the Gardelli RED way. But there are two more experiments that Gardelli is working on now. He separated two bags of cherries to work on two other processing methods. Gardelli ORANGE and Gardelli WHITE. The basics of these processing methods are kept secret, but WHITE is aimed to give brighter coffees with increased acidity, while the ORANGE should be a link between the first two. Only time will tell if these methods are a great turnout.
The future of Gardelli Specialty Coffees
With new space for his roasting, Gardelli is planning to expand his operations even further. Gardelli Specialty Coffees is going to grow into the adjacent building to his current roastery, growing the production area further. This shall also allow GSC to roast for a subscription service, at the moment a project in the works. As Gardelli says, "the postal services in Italy are not good and private postal services cost a lot of money." It is something that is on top of his list for 2019, but the obstacles are there.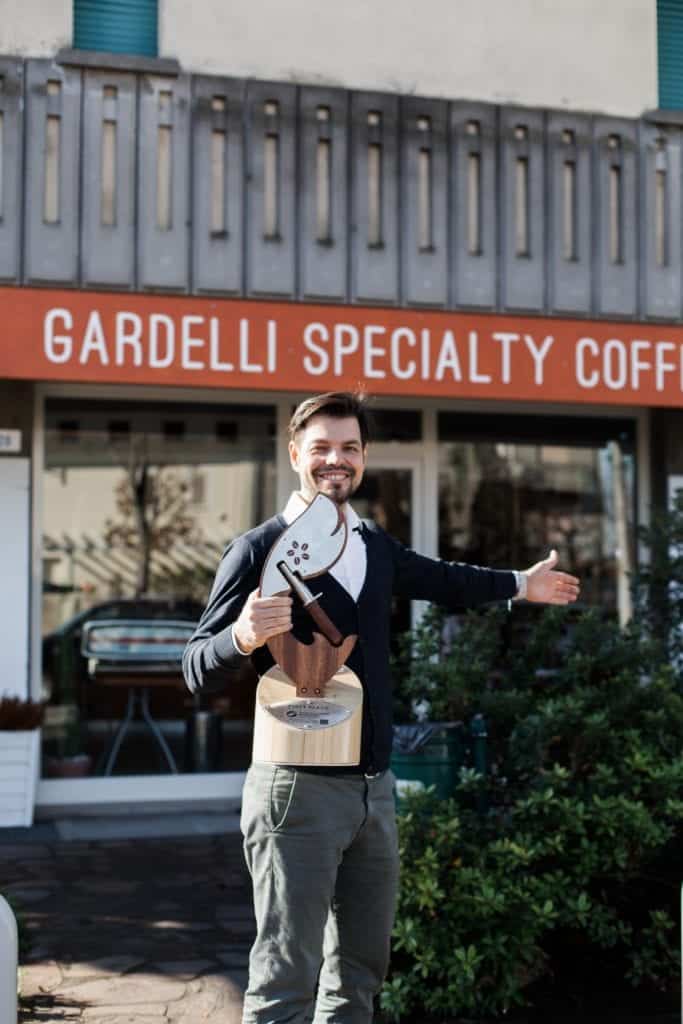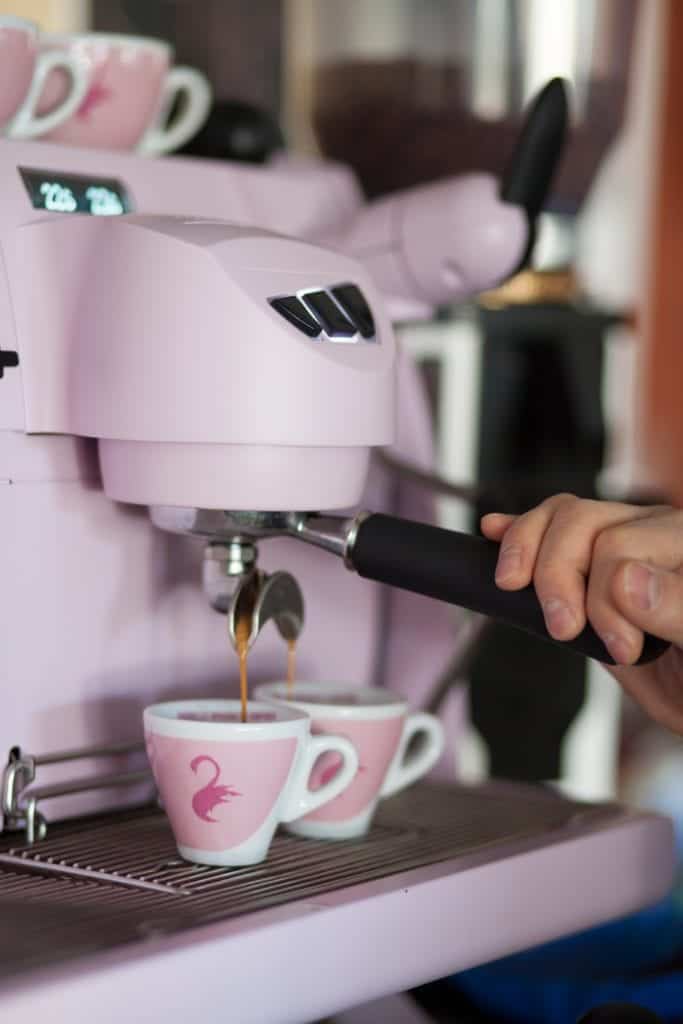 The second project that is launching in 2019 and where you will be able to get Gardelli Specialty Coffees fresh is a cafe that shall open in Spring 2019, in a city about 30 km from Forli. Gardelli called it "home of GSC." The cafe will be under a different proprietor, but it will become the flagship of Gardelli Specialty Coffees. And although Gardelli does not believe in giving roasting classes, this flagship cafe will focus on brewing and sensory courses.
Regardless of all the plans and projects that Gardelli has been working on, his ultimate goal is to keep on searching for and finding absolutely outstanding coffees, the very best of what can be found. We are sure we will hear about those soon and cannot wait to drink them!