Despite Italy's long and proud coffee tradition, until a few years ago, third wave coffee lovers coming to Milan would have found themselves aching for a decent cup of coffee. There is already an abundance of bars—as cafes are called in Italy—at every corner of the city, and fans of traditional Italian coffee—which speciality coffee drinkers consider rather bitter and over-extracted—will want for nothing.
That's why it is fascinating to see the transformation this city and its speciality coffee scene is taking. In my honest guess, it is on its way to becoming one of the hottest hubs of coffee fashion in the coming years. So far, speciality cafes can be counted on one hand, since they have only started popping up in the last 2 years and still require to be searched for.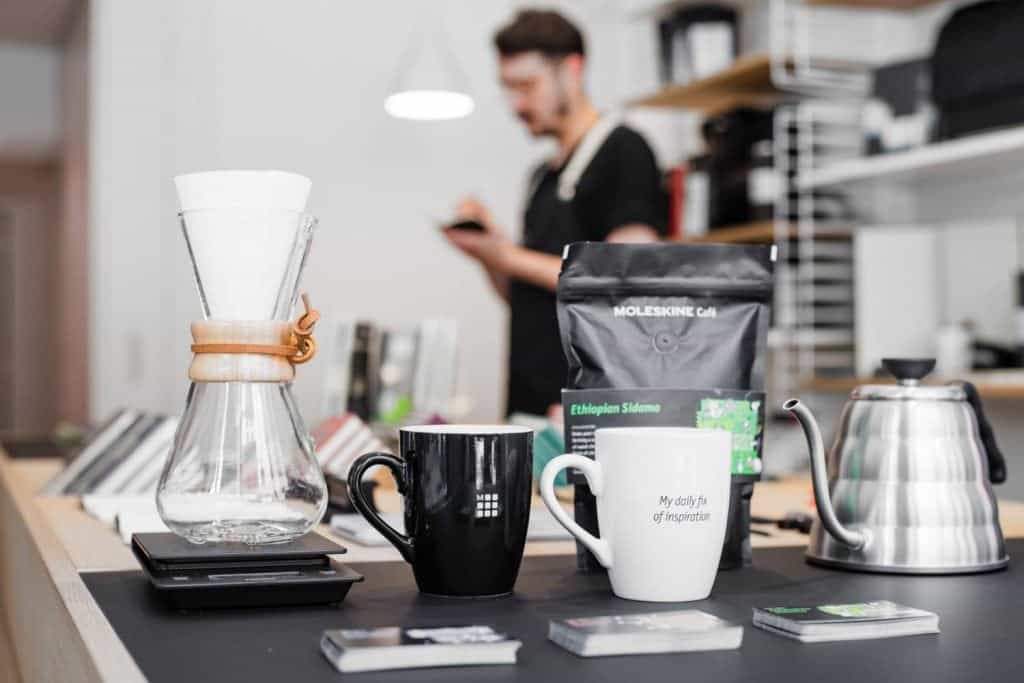 Undoubtedly, this trend is quickly picking up momentum. Starbuck's, which still has no presence whatsoever in Italy, has announced it will open its first reserve branch in the heart of Milan, facing the famous Duomo cathedral. This announcement gave a push to the rest of the local industry to understand the potential and the need to offer higher quality coffee drinks than it was the case until now.
Artisanal roasters offering high-grade speciality Arabica and fine Robusta are growing in numbers and are a part of this trend. And finally, the speciality coffee industry in Italy has received a world-wide recognition when Rubens Gardelli won the world coffee roasting championship.
The culture, values and discussions accompanying the speciality coffee world are also slowly integrating into the city's coffee life and community events are becoming more and more frequent.
Milan is a promising destination for those searching for something lighter, more refined and uniquely developed. With its number-one position as the European capital of fashion, it has got the ability to set trends and make also the speciality cafe culture spread to other cities as well.
For now, rest assured that this list will lead you the closest to a speciality offering you can get in Milan.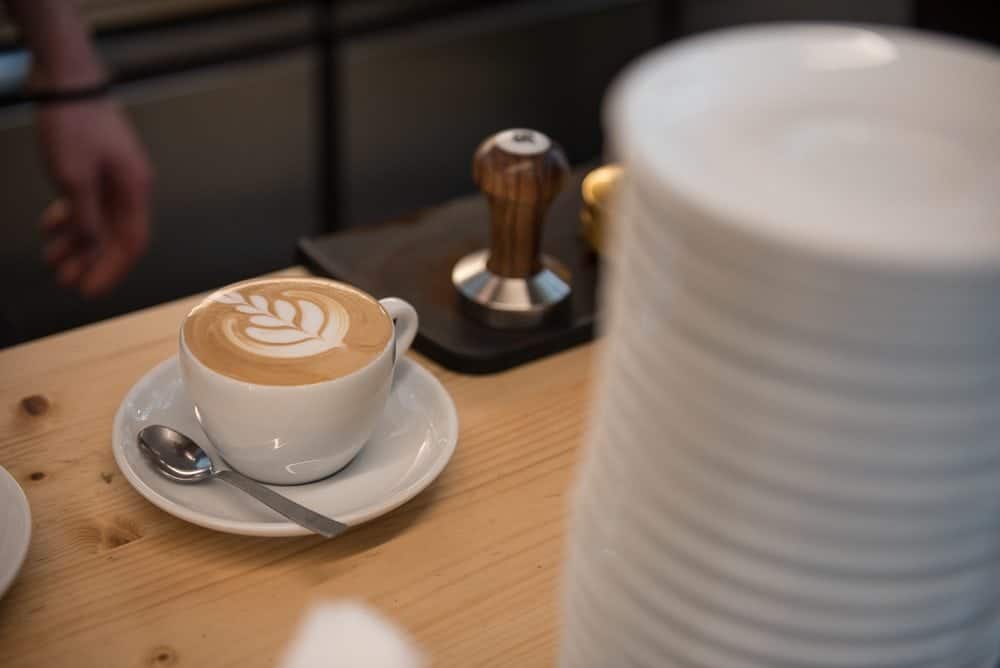 Taglio
Taglio is a place that combines a high appreciation of the Italian traditional cuisine, as well as of high-quality ingredients. A short walk from the Porta Genova station, Taglio represents both a restaurant and an ample deli where you can finish a dinner and then walk out with everything you need to try and cook the same meal at home. The huge wooden shelves covering every wall are filled to the brim with goods, fridges are stocked with fine cheeses and meats, and a "two-faced" bar is half a coffee bar full of machines, brewing devices and coffee bags, half an alcohol bar, racks heavy with countless bottles.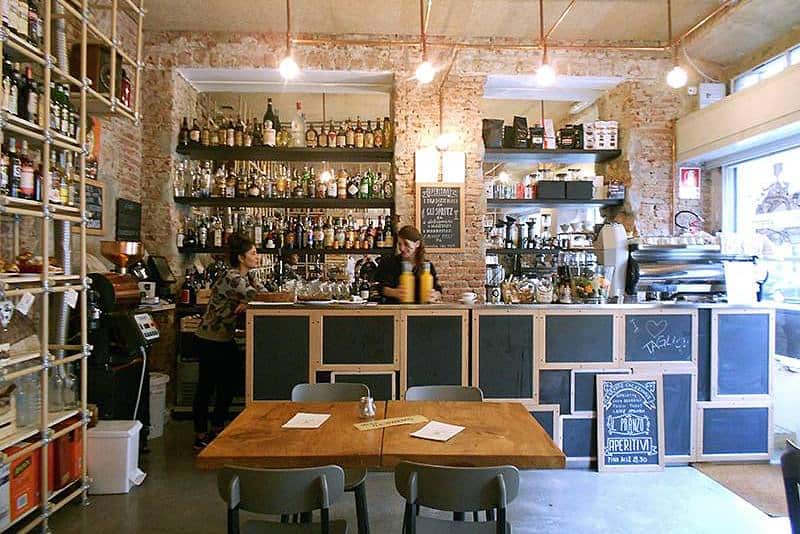 Taglio, which doesn't meet the dry definition of speciality cafe, is entitled to an honourable place in the list thanks to the pioneering work they've started 4 years ago with TAF roastery, based in Athens, bringing speciality coffee to the attention and cups of the Milanese drinkers. In some ways, Taglio was the ripple that forewarned the coming of the third wave.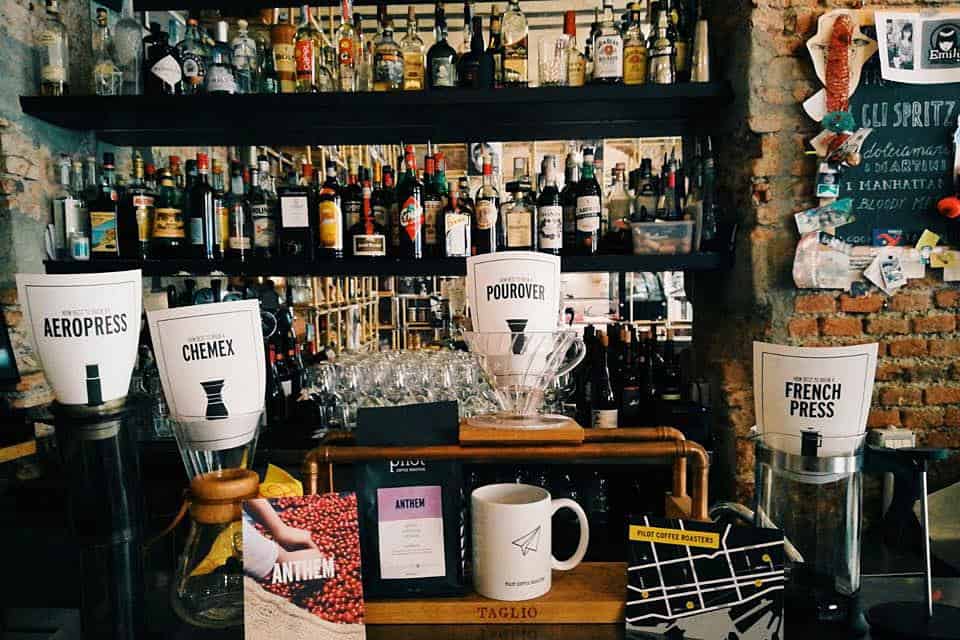 Taglio fashioned themselves a unique espresso blend, soft caramel and creamy dark cocoa, which is still very much on the Italian roast, but for me, it is definitely the cup to reach for in times of great thirst and need. They're also offering a delightful array of single origins from TAF's repertoire and serve them as espresso, pourover or AeroPress. But while the house blend is always on the nose, the other drinks are a bit more sensitive to mishandling. During rush hours, the barista might be doing several other unrelated things, and during the quiet moments, there might not be a highly trained barista on site.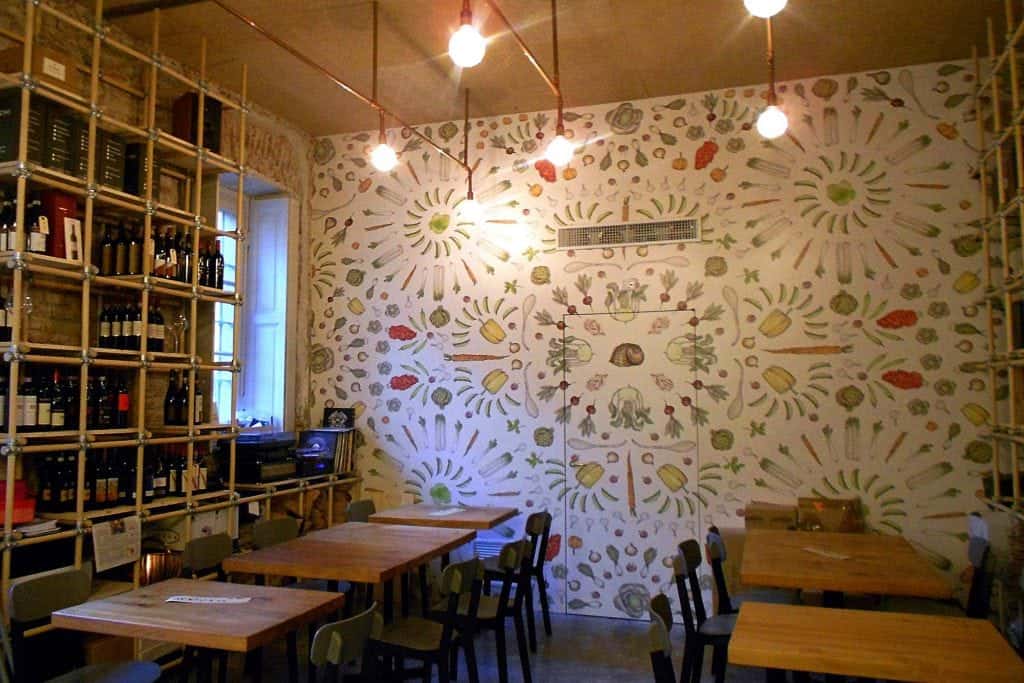 But despite this minor risk, I never pass by without stopping for a coffee, and neither should you.
Via Vigevano, 10, 20144 Milano, MI, Italy
Website, Facebook, Instagram
Cofficina
Not much more than a hole-in-the-wall, and very densely packed, Cofficina blends the variety and depth of the third wave coffee culture with the Italian drink-and-go coffee consuming habit.
Cofficina is stationed on the very busy Corso di Porta Ticinese, on the route between the Duomo and the Navigli area. Inside the small cafe, you will find one lounging corner, a few small wall-mounted bars, a big pastry display, different brewing stations, and only a couple of baristas at a time (all named Lorenzo, try me on this!).
At any given moment you'd be hearing discussions over origins, grind, roast types and such-and-such. You're also very likely to run across professionals from espresso machine companies, coffee products designers, speciality roasters and many foreigners.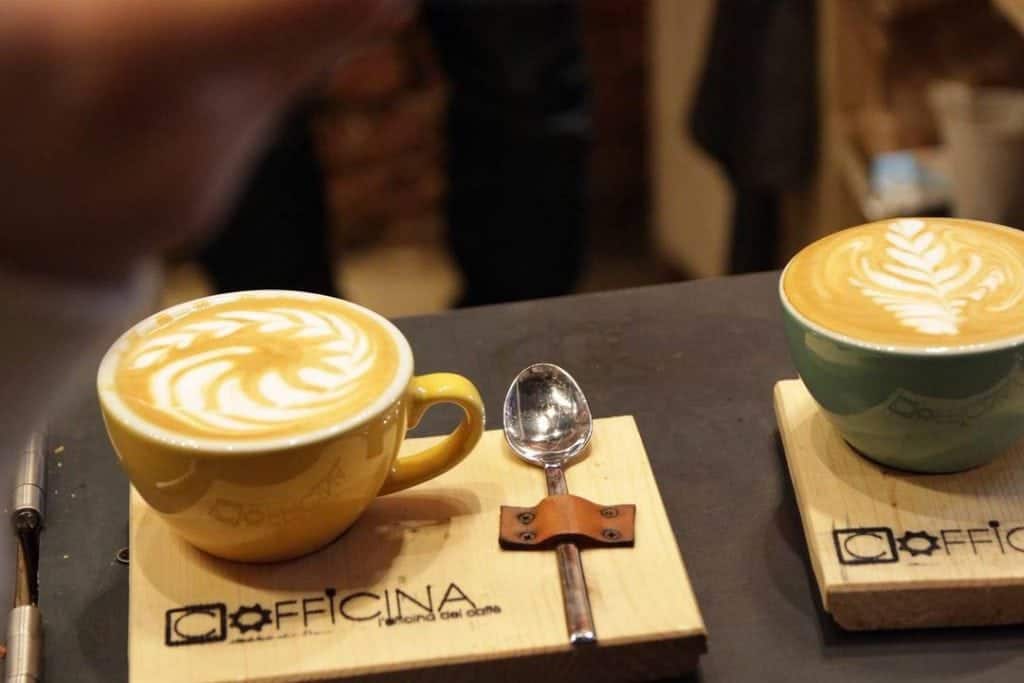 The cafe, that opened in mid-2017, is actually the physical presence in Milan's centre of the close-by roastery. Cofficina's roasts can be found at several bars in Italy, but the cafe gives them the chance to showcase their roasts as they would like them to be served. And it works! This is the real deal of speciality coffee. Their single origin pourovers are accurate and usually very nicely developed, the batch brew filter is fresh and steamy, and there's even nitro cofee served cold and frothy. And you can always come for a free refill of the batch brew.
The espresso is where it gets tricky in Italy. You can stretch the boundaries but have to be respectful of the local traditions. The house blend offers exactly that. A bit lighter Italian roast of high-quality arabicas that create a smooth espresso that any local and tourist can enjoy. And for single origins, they offer some exotic origins (Rwanda red bourbon, Burundi Butegano and others) in light-medium roasts that are all very unique and otherwise impossible to find in the city.
Corso di Porta Ticinese, 58, 20123 Milano, MI, Italy
Facebook, Instagram
Moleskine café
Moleskine café is a lounge space designed for designers. The Moleskine mother company is one specializing in stationary and writing supplies made mostly for artists, writers, designers and other analogue dreamers that need a tool to transform their visions into visuals. True to this worldview, Moleskine café opened its first branch in the heart of Brera, the Milanese posh and enchanting design district, and is constantly full of open laptops with CAD software, young people tossing ideas over a cornetto pastry, or sitting in the corner, headphones in their ears and a hoodie over their heads, penciling ideas in their notebooks.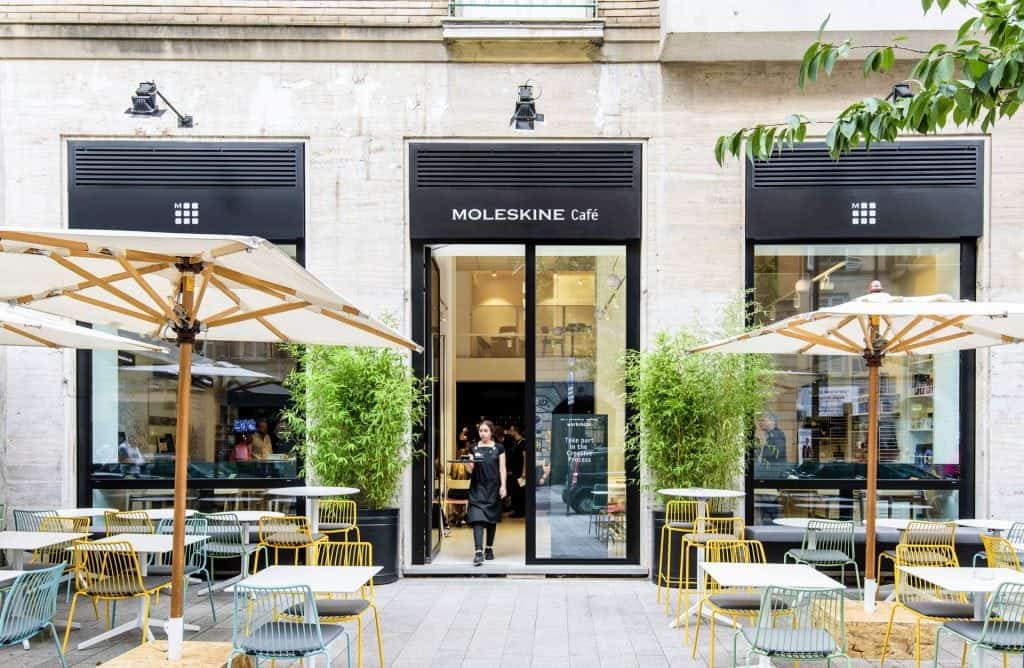 The coffee itself is another well-crafted item in their line of products. Its creation is the work of the local studio 7gr. 7gr was chosen to lead the supply of coffee, knowledge and methodology to the Moleskine café chain, and have carefully constructed a menu that offers a balance, with very few compromises, between excellent beans, popular roasts and reasonable pricing. Due to the fact that Moleskine café is a hangout where people spend hours and have countless drinks, and to the fact that there are social norms regarding the price of an espresso, Moleskine IS NOT a speciality coffee purist spot.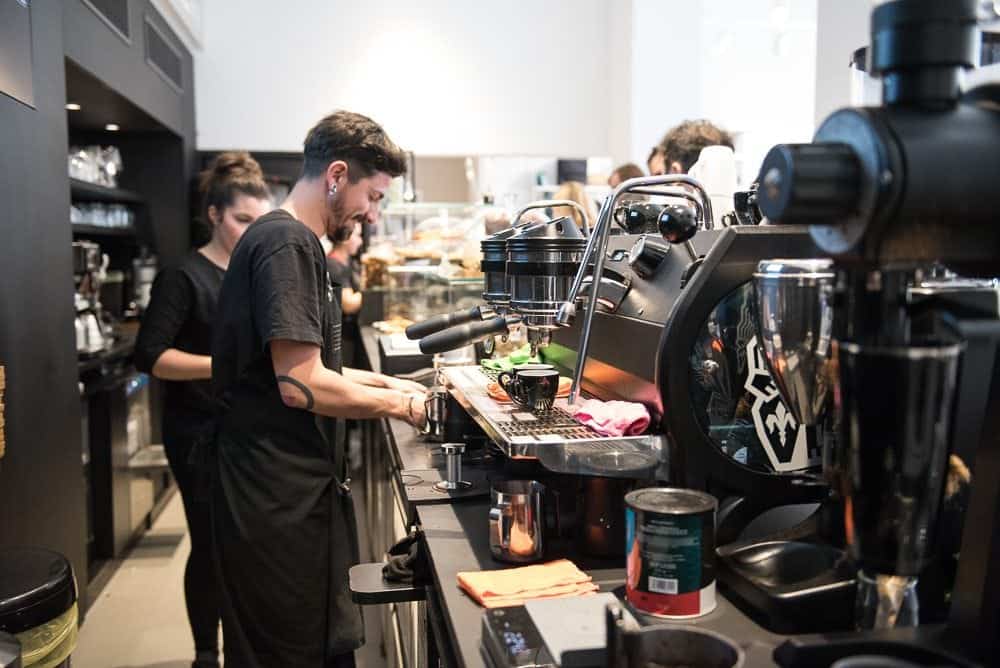 Accordingly, the espresso blend is a 100% pure arabica made from high-grade commercial beans from several origins (Colombia, Costa Rica, Ethiopia) and is somewhat lighter roasted than your usual Italian roast. It offers a soft bitterness combined with some chocolate and light fruitiness and will get your neurons firing and lips curving.
On the speciality side, for those planning on an extended stay and slow drinking, you'll have a choice of pourovers carefully made with some highly-scored and finely roasted single origins: Guatemala Atitlan, Honduras El Izote, honey-processed Costa Rica Tirra, and others. In a cafe not necessarily inhabited by coffee connoisseurs, ordering from the speciality line will usually make for an excited barista happy to test his skills and spark a conversation with you about the cup he's served. A slightly acidic and pleasant V60 of Costa Rica paired with a buttery chocolate muffin will keep your rested and happy in your seat.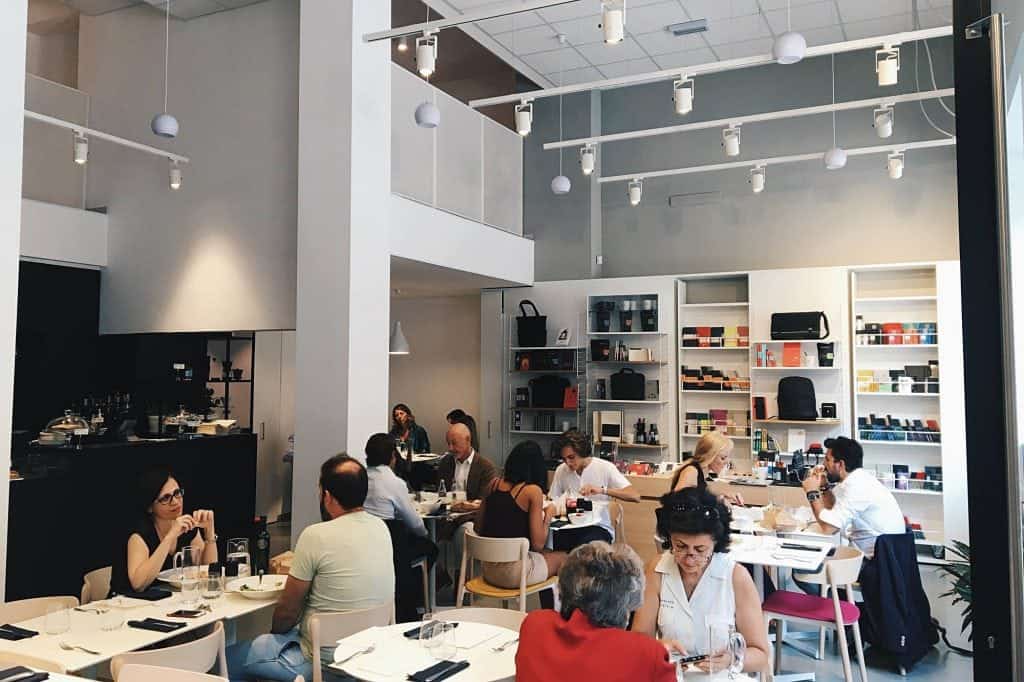 Corso Garibaldi, 65, 20121 Milano, MI, Italy
Website
Orso Nero
The first sensation you get stepping into Orso Nero is one of familiarity. A small neighbourhood cafe, which could have been located anywhere in the world, with a simple and clean design, is free of any pompous overtones. You'll immediately see the blank white surrounding, peppered with wooden elements and black appliances. You'll notice the traditional high Italian marble bar has been traded-in for a wide, low wooden plate. Its homey and inviting feel is also much to do with Brent and Giulia's welcoming smiles behind the bar.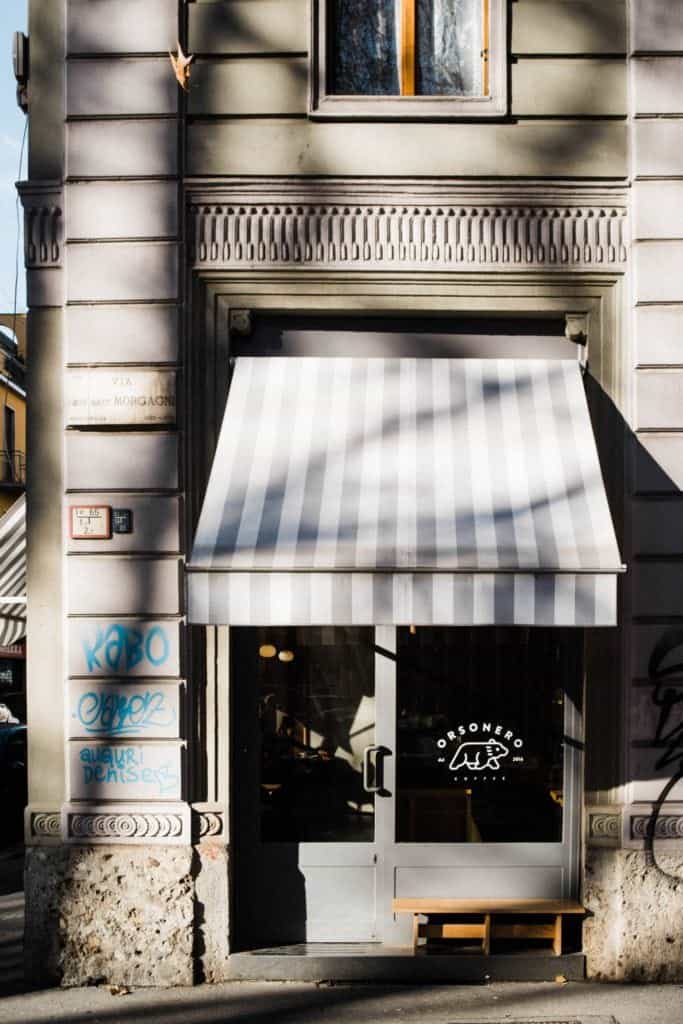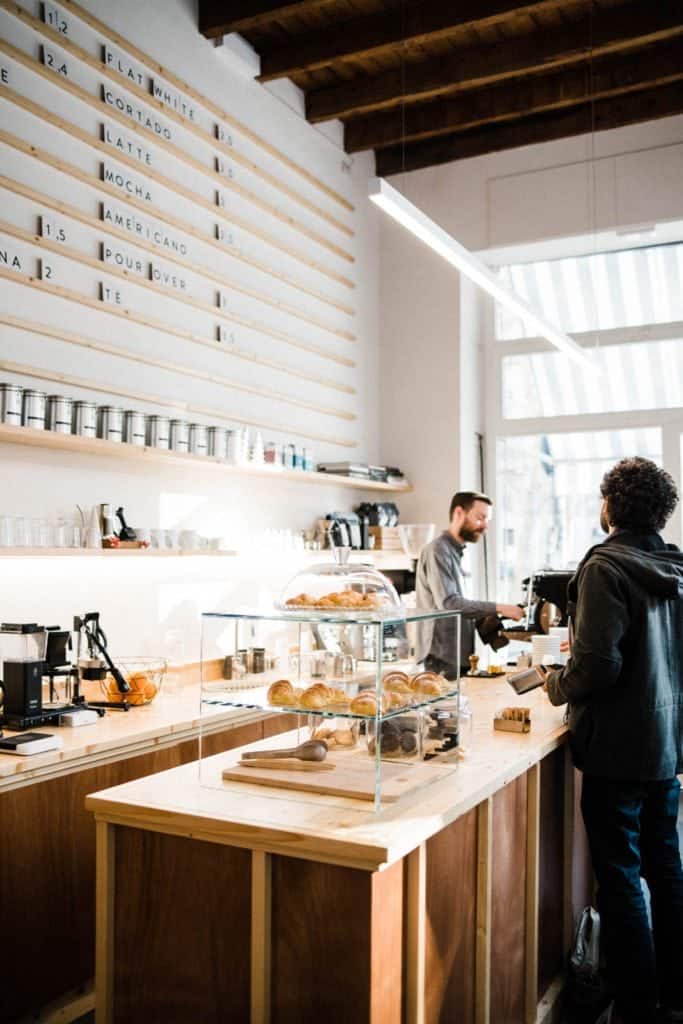 This couple, in business and real life, combined their passion and appreciation for coffee, as well as their different background to create this workshop of speciality coffee in Milan. The name, Orso Nero, is also a sort of a blend of the two and is the Italian translation for black bear, referring to Brent's Canadian origin.
This simple and quiet place will keep you coming, from all points of the city, purely for the coffee. Orso Nero is a place of craftsmanship and curiosity, which always translates to a beautiful and intriguing cup. The workbench is equipped with a variety of tools, so you'll likely find any extraction method you prefer. If not, mention it to Brent and he might be curious enough to have it shipped over before your next visit. All of this equipment is meticulously set and fine-tuned to guarantee a great extraction and a smile on your face.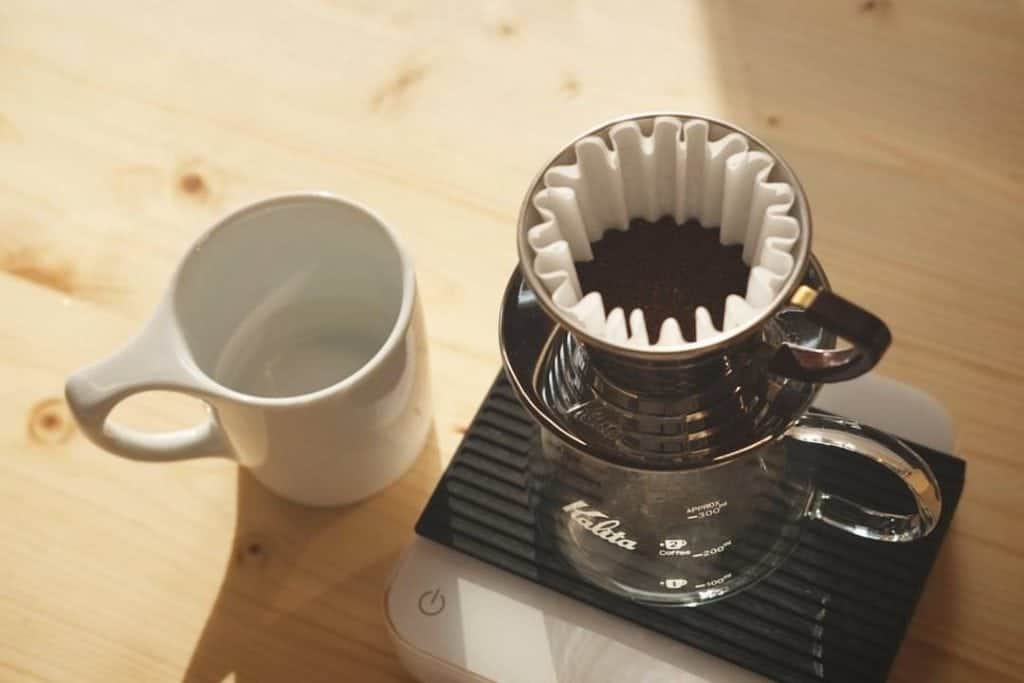 The most fun about Orso Nero, and what makes it a one-of-its-kind in Milan, is their mind-blowing coffee choice. They work with any roaster that catches their attention and has something special to offer, so you'll always find something new to try. This year they've brewed La Cabra (DK), Five Elephant (DE), April (DK), Ditta Artigianale (IT) and Nero Scuro (IT) in several brew methods. The espresso blend also offers a changing experience but under the constraint of creating something comfortable and appealing to the Italian customers. For this reason, you'll come across different coffees (Gardelli's Cigno Bianco at the moment), all offering a heavy body, thick crema, low on acidity and with a fine bittersweet balance.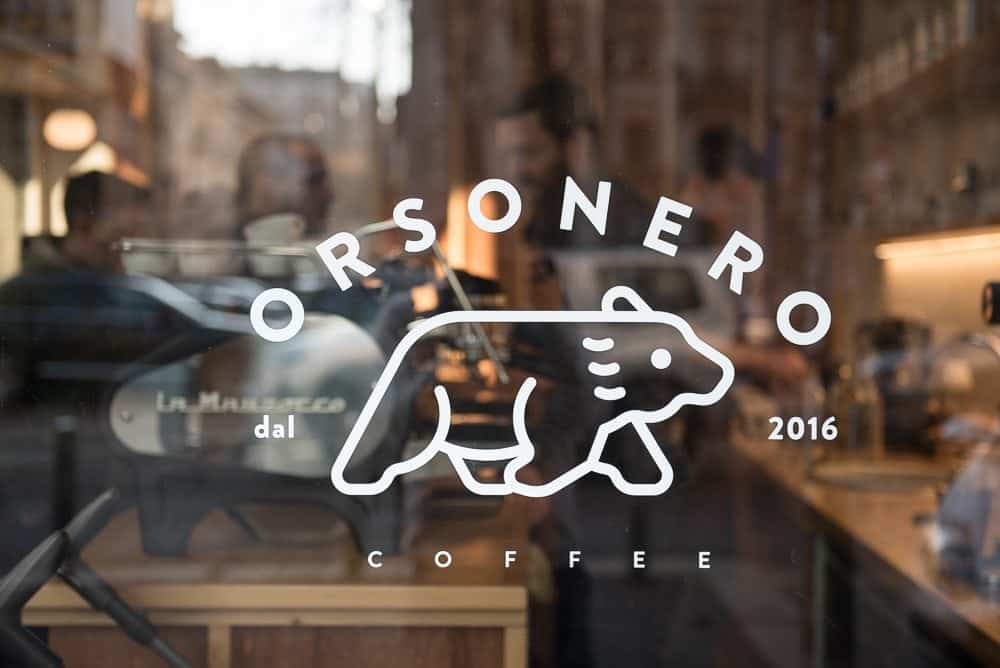 Via Giuseppe Broggi, 15, 20129 Milano, MI, Italy
Facebook, Instagram
Do not hesitate to visit Milan's speciality cafes. You may return home with a new perspective of the Italian coffee scene.