It is a luxurious gift that these three locations situated in Brescia offer to its visitors. The Italian city nicknamed the Lioness of Italy which lies between Milan and Verona has become quite sought after, influenced by a new cultural and touristic movement.
We can notice a new cultural and social rehabilitation of the Carmine, a bohemian popular district, where all the social classes cohabit and interact in a beautiful manner. Local traditions are combined with a contemporary way of life. The quality of life in this city improves every year and the introduction of three speciality coffee shops that contribute to this life is a proof of such development.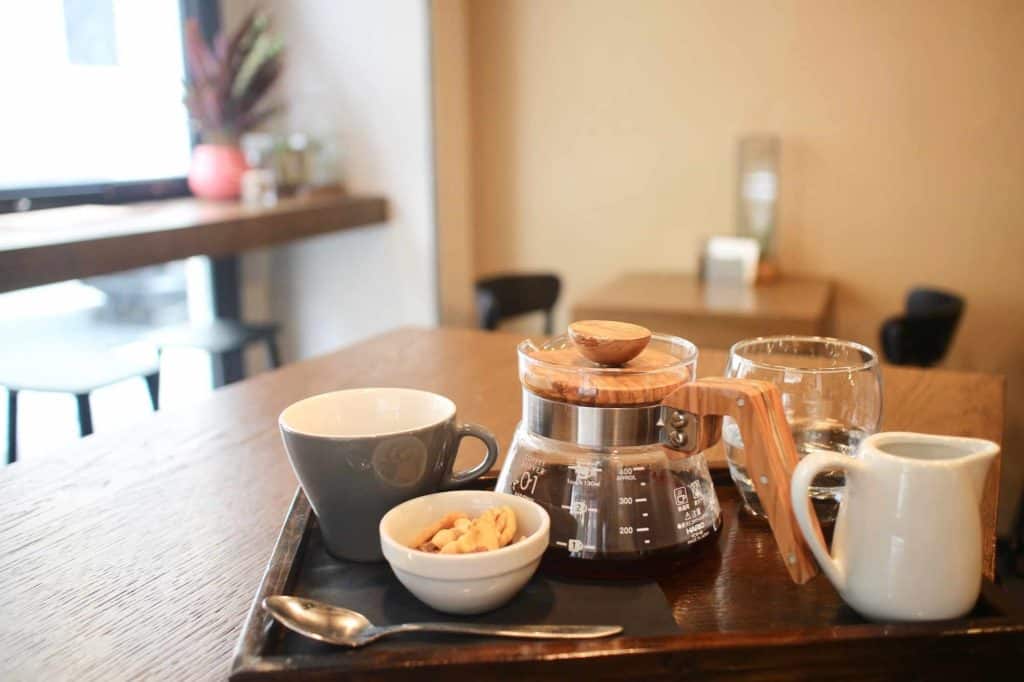 Walking down the streets just steps away from the historical centre of the city, you may discover Tostato, Gecchi Cafe & Bakery, and Estratto.
Tostato
Tostato is a new speciality coffee venture in Brescia. Not even a year old! It is fresh and attractive. I was charmed by the harmonious concept of Tostato's location. The architecture and the atmosphere merge together in the colours of coffee, creating a welcoming space for you to savour the speciality drink, as well as fine baked goods and pastries. Such as 'Rosa's cake', a delicious tradition of Brescia.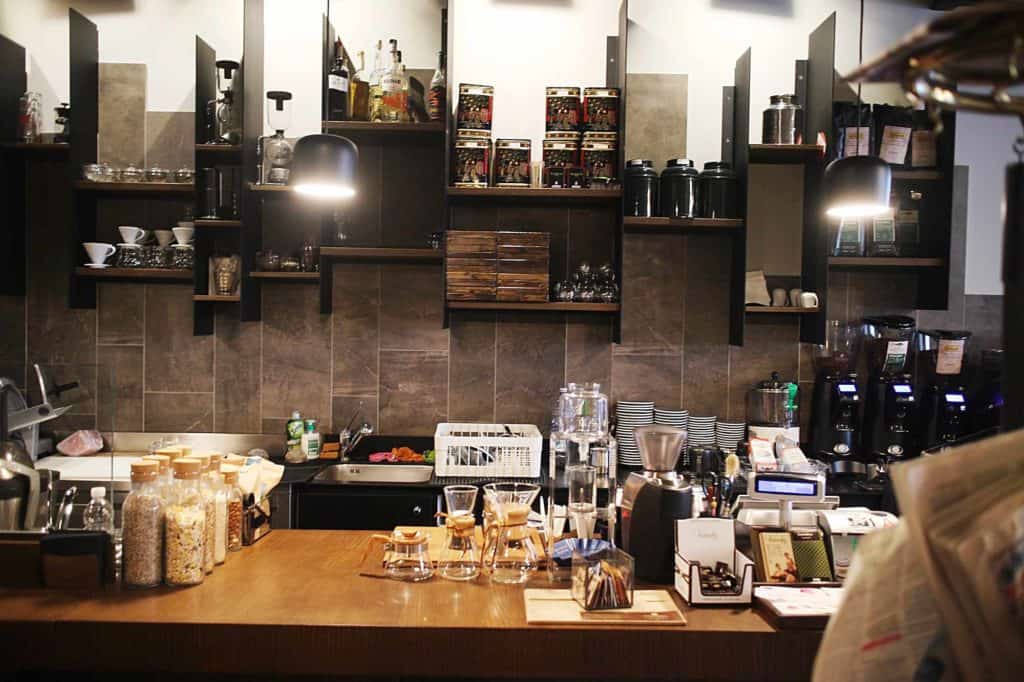 In the morning, Tostato becomes your local bakery. On the long wooden counter, the baristas prepare you a coffee with different brew methods, right in front of your eyes, while you wait in one of the comfortable armchairs.
Tostato pays attention to detail and this tends to coincide with the barista, who is always available to inform you about the art of coffee. Tostato is divided into two sections: the first dedicated to service and consumption, and the other, in the back area, where the roastery is situated with a few small tables. Here too, you can relax with your coffee.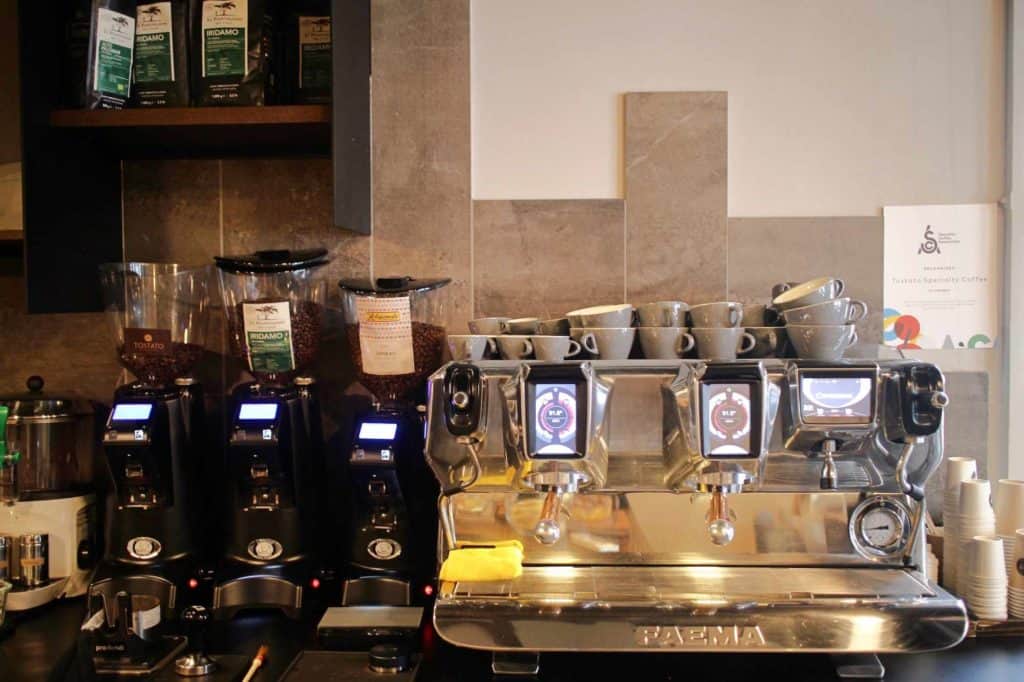 At Tostato, you are also welcomed by the window, passing by on your bike. You can order your coffee to go. If you sit in, you can enjoy coffees prepared with stove top, AeroPress, V60, Syphon, and Chemex. Espresso-based drinks are prepared on a Faema coffee machine.
Come to Tostato to meet Speciality coffee. With the most minimalistic design out of the three shops on the list—its design and furniture were studied a lot before the opening—the cafe is perfect for it.
Via Fratelli Porcellaga, 28, 25121 Brescia, Italy
Website, Facebook, Instagram
Checchi Cafè & Bakery
Although Brescia is a small town and doesn't have a frenetic pace, this space inspired by the American coffee-drinking culture is a hit. Reserving a seat for brunch has become a must.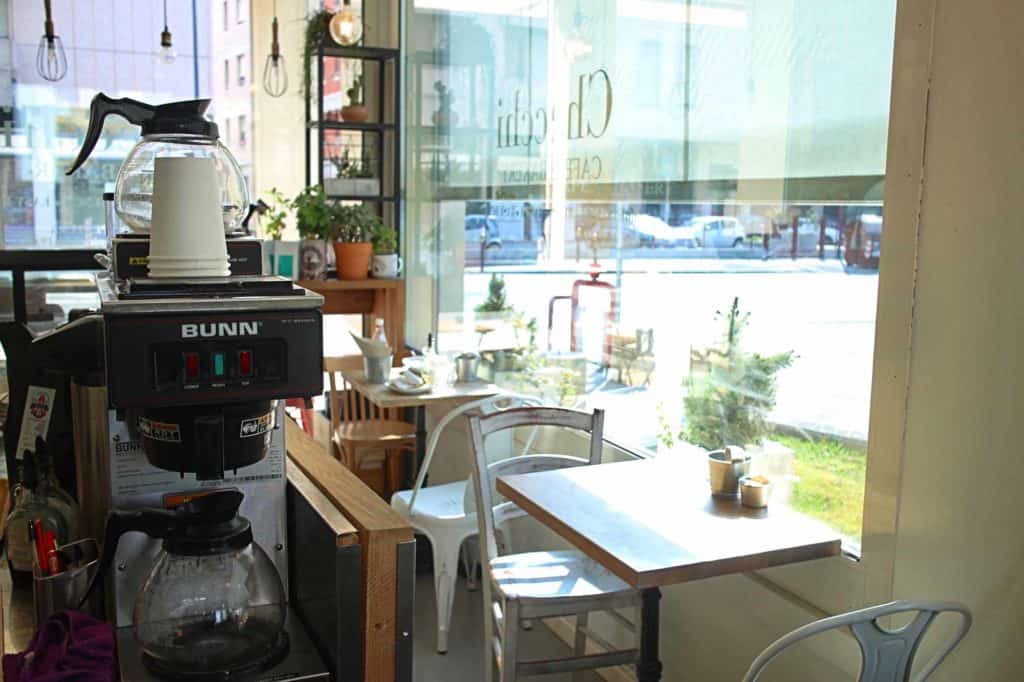 Checchi Cafè & Bakery is mostly frequented by students and people who work in the Brescia Due area. The cafe and the bakery is situated just outside the historical centre but is easily accessible by bike or with the subway. Inside, we are greeted by the amazing team led by the barista Gabriele. The cafe is bright all day long thanks to the high windows running along its two walls.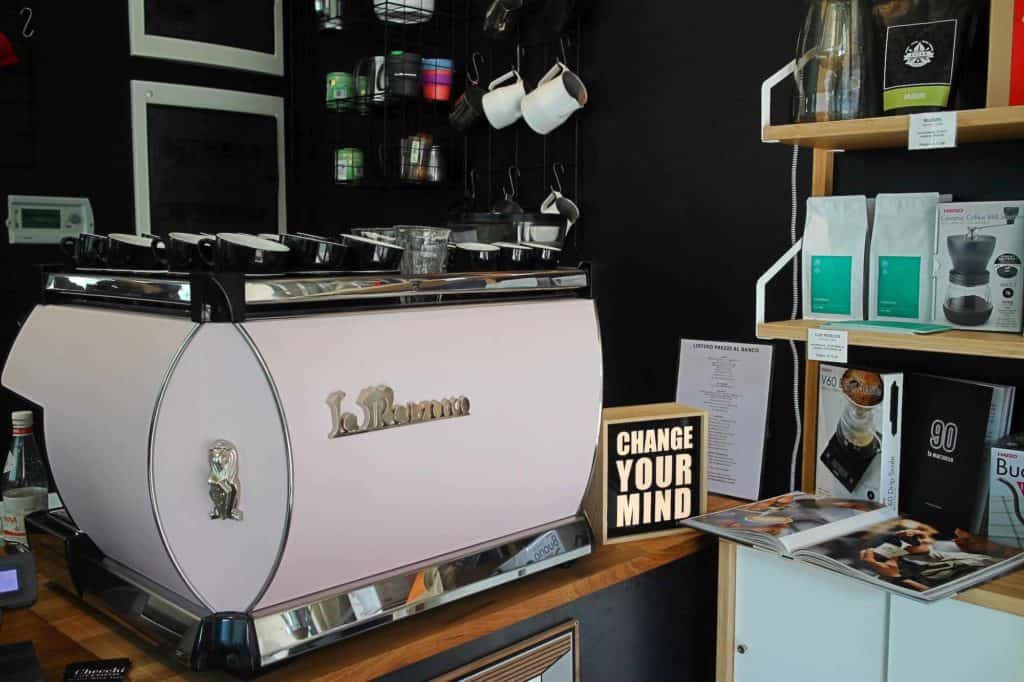 Gabriele was inspired by his travels to many European coffee shops and events when bringing the cafe to life. These coffee trips and discoveries opened Gabriele's mind. He grinds the coffee beans in his Commandante hand grinder to prepare your V60 or Aeropress brews. There are two more brew methods offered at Checchi: Bunn batch brew, and cold brew. On espresso, try a single origin coffee brewed on a La Marzocco GB5 machine.
112A, Via Corsica, 25124 Brescia, Italy
Website, Facebook, Instagram
Estratto
Estratto was the first speciality coffee shops to open in Brescia, in 2016. Its charming location is decorated with flowers and green plants all over the checkered and colourful space. It is an address to meet people who live and work in Brescia and create authentic social connections here. The familiarity that was established among the locals and the barista Mauro is evident in the cafe.
You can choose a coffee brewed with a La Marzocco machine, or opt for a hand-brewed coffee instead. There are either V60 or AeroPress brews on offer.
Mauro has put a lot of effort in re-creating a home-like feel at Estratto. Come for some well-balanced meals offered for breakfast and lunch, or grab something sweet with your cup of coffee.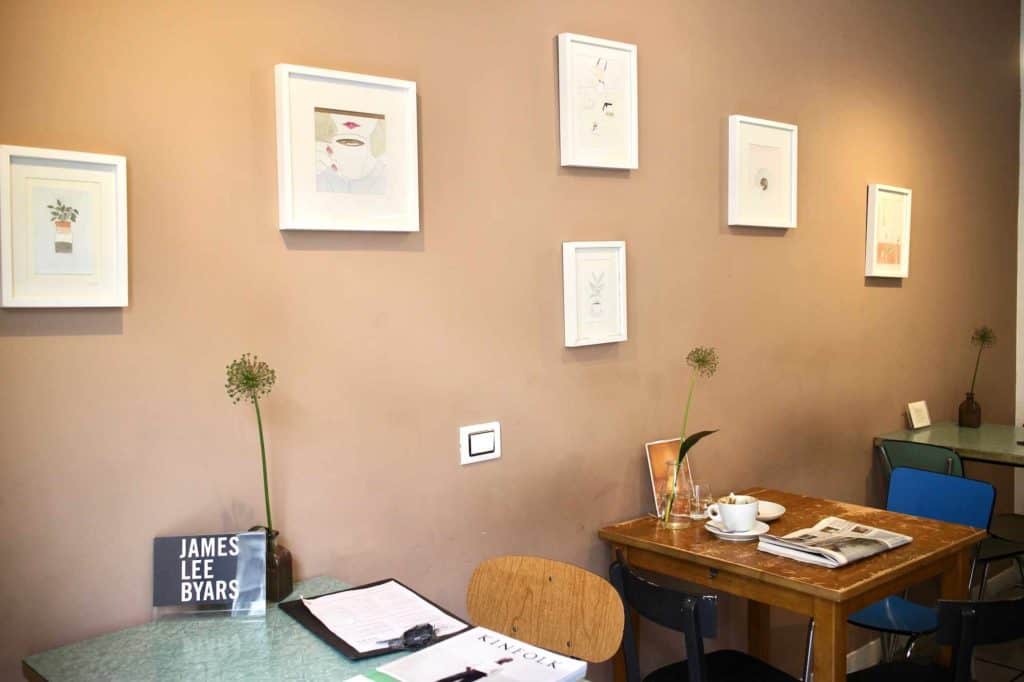 Planning his shop Mauro was inspired by the coffee culture of Northern Europe. That is also why he chose to serve coffees roasted in England and Denmark, Coffee Officina and La Cabra.
Corso Martiri della Libertà, 36, 25122 Brescia, Italy
Website, Facebook, Instagram
The small city near Lake Garda in Northern Italy is where you would not expect these types of concepts. Tostato, Checchi Cafè & Bakery and Estratto are very unique, although the mood of the locations and the highlight of the terroirs they chose to offer are uniform. I really appreciate the effort they put into their offering, without being overwhelmed by too much choice. Have a coffee and spend as much time as you want here.