Ondrej Stoksa and Jaroslav Slamecka are the duo behind the funky, super sweet Candycane Coffee. This bright and bold Prague-based roastery is all about producing "coffee sweet as candy"; bringing balanced, well-caramelised sugars to the Czech capital's speciality brews.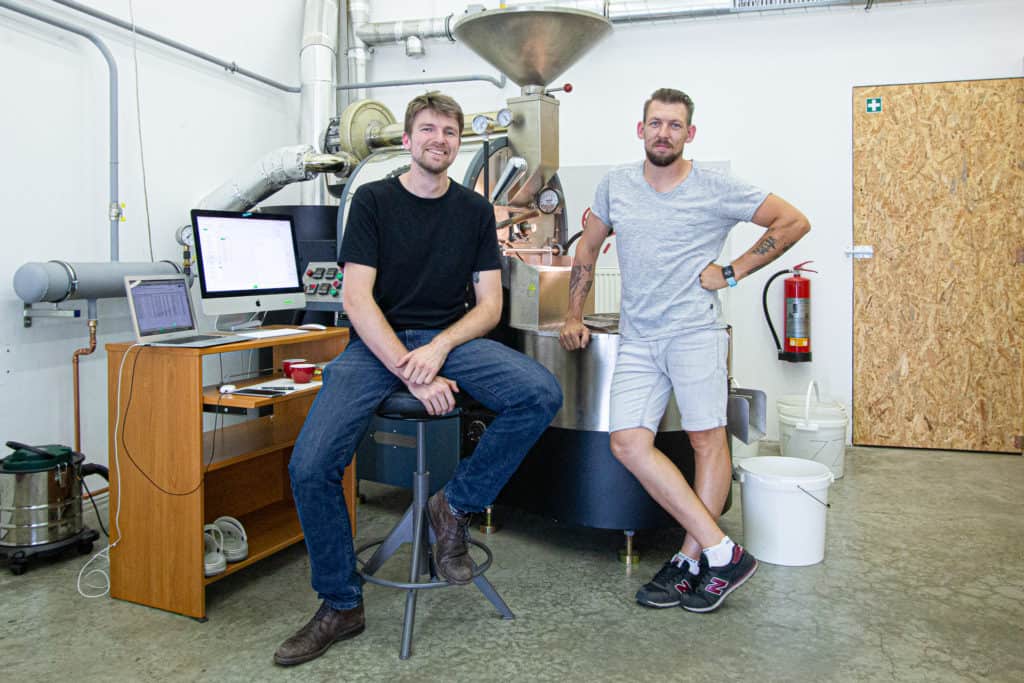 We chatted to Ondrej and Jaroslav about their journey, growing their brand from a chat in a pub to today's team of five, serving beans to the country – and, on the way, covering everything from Ratatouille to monsters and their tails, while keeping things sweet as caramel all the while.
Before starting out as a roasting business, Ondrej and Jaroslav were, in their own words, "the usual suspects." Jaroslav was well versed in talking about coffee, having worked as a barista for several years prior, writing his own coffee blog and working as a lecturer. Ondrej had already established a solid reputation as a successful, competing barista and had already experienced running a micro-roastery. Even before the roastery opened its doors, they already had 16 years of experience in the coffee industry between them.

"We started the business after we had already spent years in the industry, which really helped us to understand the market and the coffee public."
Then, one night in a pub, it all came together
The idea for the name, and the start of the roastery venture, came from a night in the pub. These two aspiring coffee roasters were accompanied by Zdenek Hybl and Adam Gaszczyk (both from onesip coffee) and they all sat brainstorming over drinks.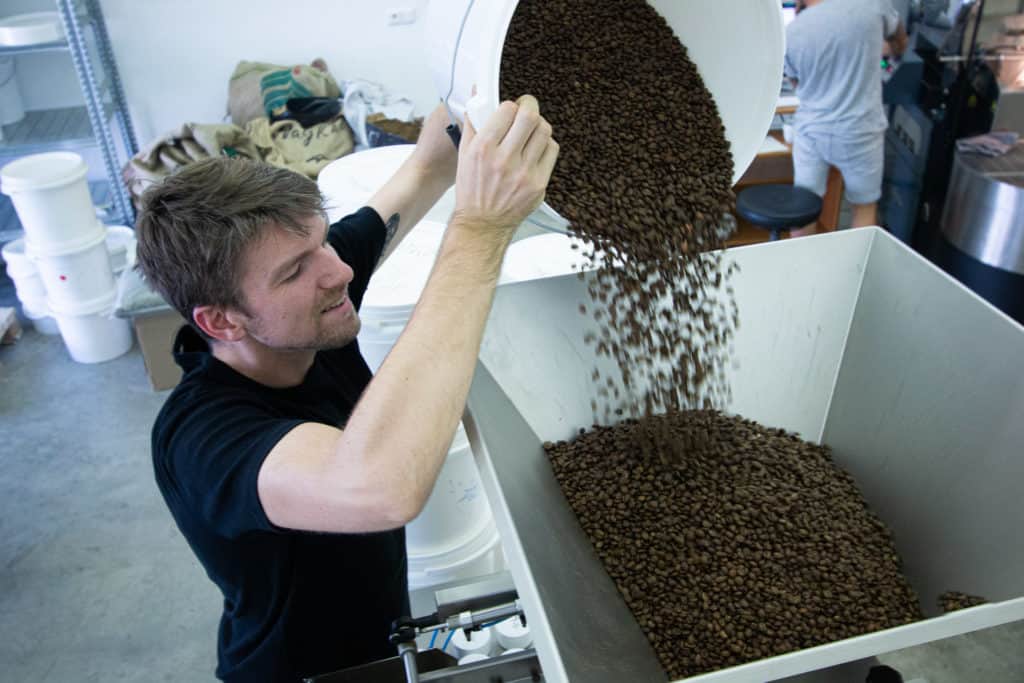 "We were sitting at the table, thinking about some bulletproof name that could be a great one-liner to spread the message to the world. We were talking about our intention to roast sweet coffee, sweet as a lollipop, a candy… that was when we had our 'aha!' moment."
From there, all four co-founders pooled together their knowledge and experience, and set about roasting their own coffee, keeping this key notion of a sweeter roast at the core of their operation. From their experiences, they swear by the fact that, in the first year at least, self-belief is everything.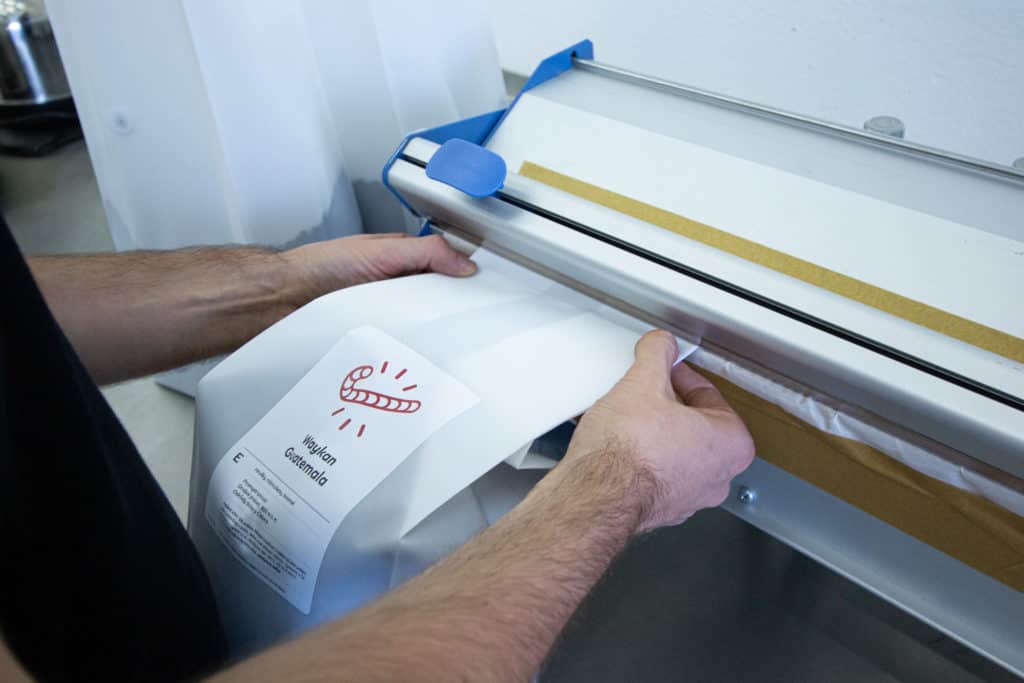 "Oh my, what a thriller. In the beginning, you have to believe in your success. And every successful entrepreneur says that the first years are tough and you need to be patient and work as hard as you can. Well, now we know it is the ultimate truth."
"Running this type of business is like driving a locomotive. Everything you could imagine as a hard time, you'd better double it. Prepare yourself, it will be very hard. And we wish you all the luck. The biggest challenge for us has been to not to lose our minds, and to remain patient."
Candycane Coffee grew rapidly, thanks to its team 'thinking big'
But, in the early years, the process was one of continual growth for the Candycane Coffee team, as they built up a name and reputation for themselves amongst the crowded speciality market. But, they said that the main thing they learnt from the experience was reconciling themselves to the simple fact that "everything needs time."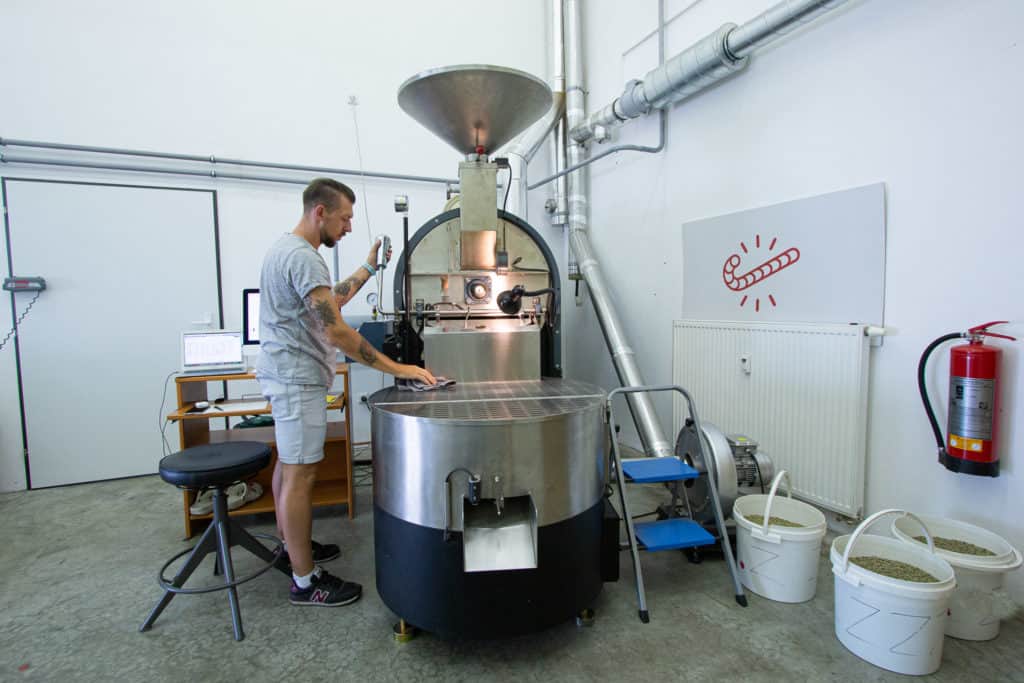 "It was critical for us to think big. We did not want to build a roastery that needs to continue growing every year. From the first day and first drawings, we knew that we have been developing something that needs to be equally big enough for both year one and for year five."
"You must find your place in the market. In the beginning, we were an unknown for the green coffee buyers looking for a roaster. They recognise us as interesting partners now, but at the start, you are just a newbie who is asking them for their precious product. Every new roaster needs to prove that he will do a great job with the green beans and won't ruin their potential."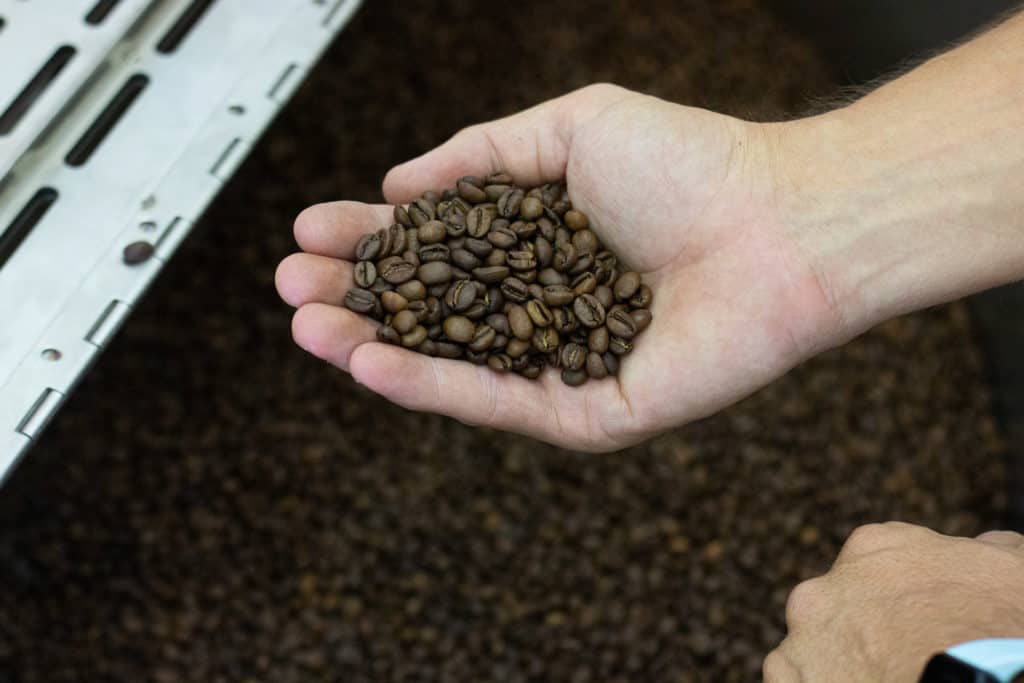 The team use IKAWA as an educational tool at public coffee cupping events
We then spoke about the different tools that Candycane uses in its day-to-day operations, and IKAWA proved to be a key piece of kit for the team.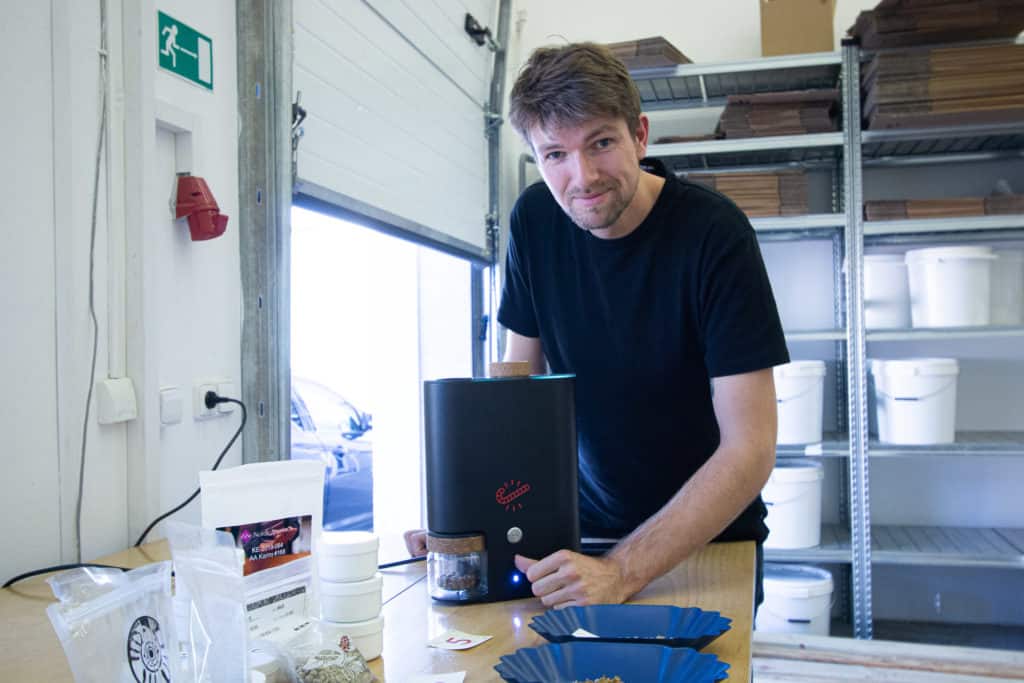 IKAWA Sample Roaster is designed for independent roasteries, enabling them to evaluate and comapre their coffee samples. It also promotes collabs and connections across the speciality industry, by enabling a sharing of these profiles. They use this tool as a way to unlock the potential within their green beans, by recording specific profiles and even ask the green coffee selling partner themselves for their recommended roasting profiles.
"There is simply no better way to explain the roasting process to our customers."
The Candycane Coffee team actually deploy IKAWA in a more unique way too, which builds on their talents as educators from earlier on in their careers. They actually also use it as an educational tool during coffee cupping events with their customers. They use it to show them how coffee roasting works in real time; pinpoint different stages on the roasting curve; and explain to the customers how, why and when the coffee changes in the process.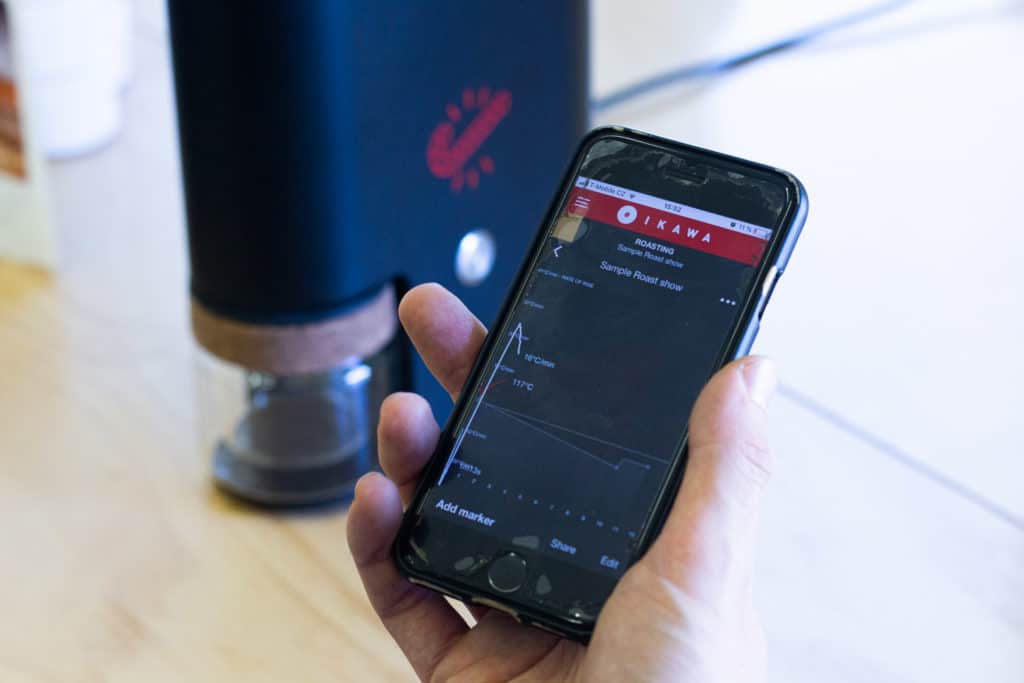 The powerhouse team of five, each with their own specialism
Over time, their reputation and the name that they had built up for themselves blossomed. Now, while the crux of their operation and caramelised ethos remains true to their humble beginnings, the duo have grown to Candycane Coffee's current team of five – Ondrej Štoksa, Jaroslav Slamečka, Zdenek Hýbl (who was actually the Czech Barista Champion 2019), Adam Gaszczyk and Jan Hrňa – each of whom bring something unique to the process, as the roastery continues to grow.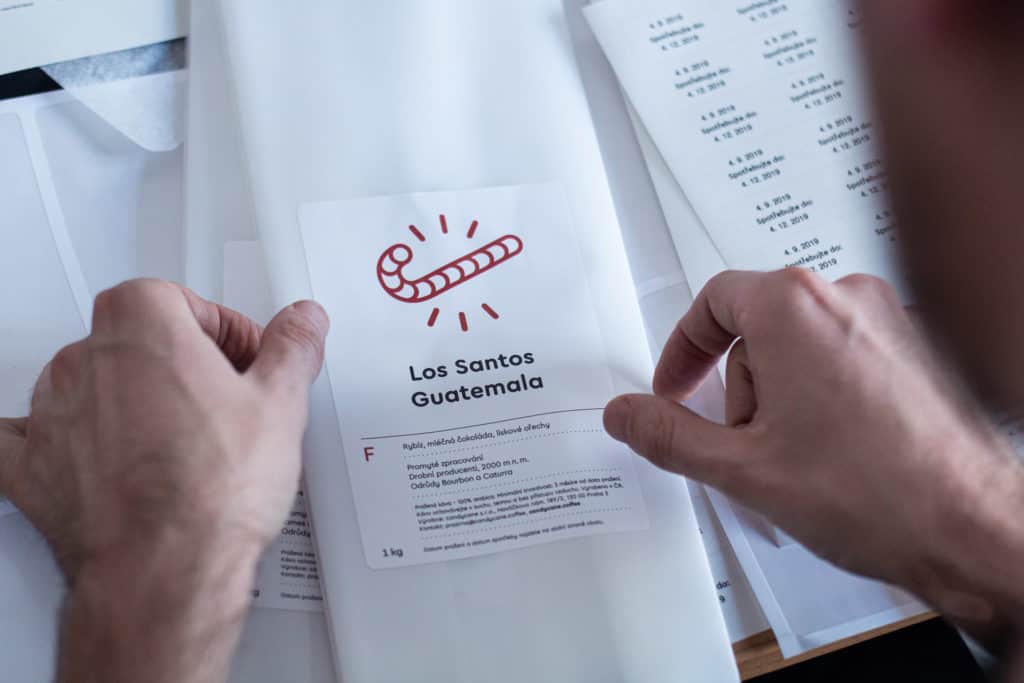 "We are five different persons, five different stories and workflows, different know-hows, and together it makes a great balance and hub of ideas. "
Today, the Candycane team roast with a Mill City Roasters 20kg roaster, an IKAWA sample roaster and "a lot of invisible gadgets", to aid the process.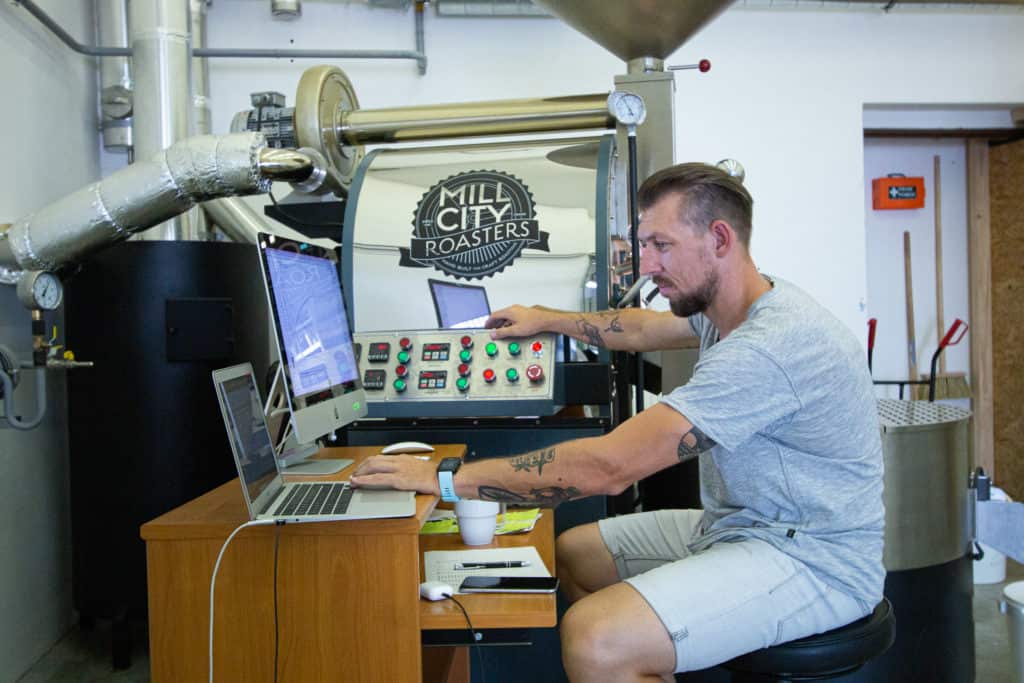 "We are in an era of a fast-growing industry. Almost every city here has a local speciality coffee roastery. And you can get a cup of speciality coffee in every big town right now.
"The problem is that what started as a niché and a geeky area, grew into some kind of gastronomy mainstream, so we need to find a balance between expanding and educating our baristas. Without knowledgeable baristas, we cannot produce balanced sweet cups and the industry will not grow into a nice pet but a monster that will eat its own tail."
Candycane takes a lot of inspiration from the British style of roasting
When it comes to their defining their roasting philosophy, well, it's in the name really …
"We are trying to find the freshest, sweetest coffee, learning from batch to batch, roasting it more decently and sweetly, while trying to spread our love and passion for coffee to everyone who is interested."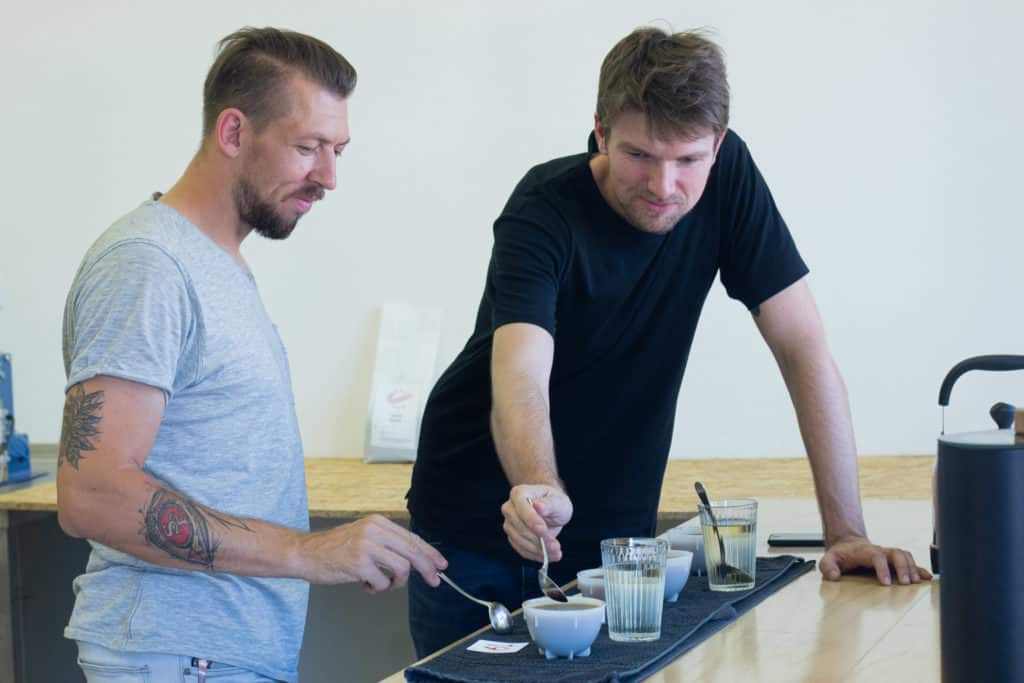 Jan, the 'green bean master' of the team, plays a vital part in this process.
"Jan sits behind his desk completely overflooded by green bean samples, doing his best to find some interesting new flavours, roasting samples practically nonstop. Jan is like the food critic from the Ratatouille movie – there is almost no coffee that he fully enjoys. And when he does, we know that it is a gold mine.
"'Coffee sweet as candy' – our punch line describes it all. We love well-caramelised sugars in well-developed coffee. This type of balanced, not too acidic and not too bitter style of roasting is known from noted British roasters, so their style is like a litmus paper for our work."
And what can we expect from Candycane Coffee in 5 years time?
"We hope that we can grow enough to be able to start some real direct trade. Having the opportunity to travel to the origin countries and start relationships directly with producers is, in our opinion, the best thing that you can do as a roaster for the coffee society."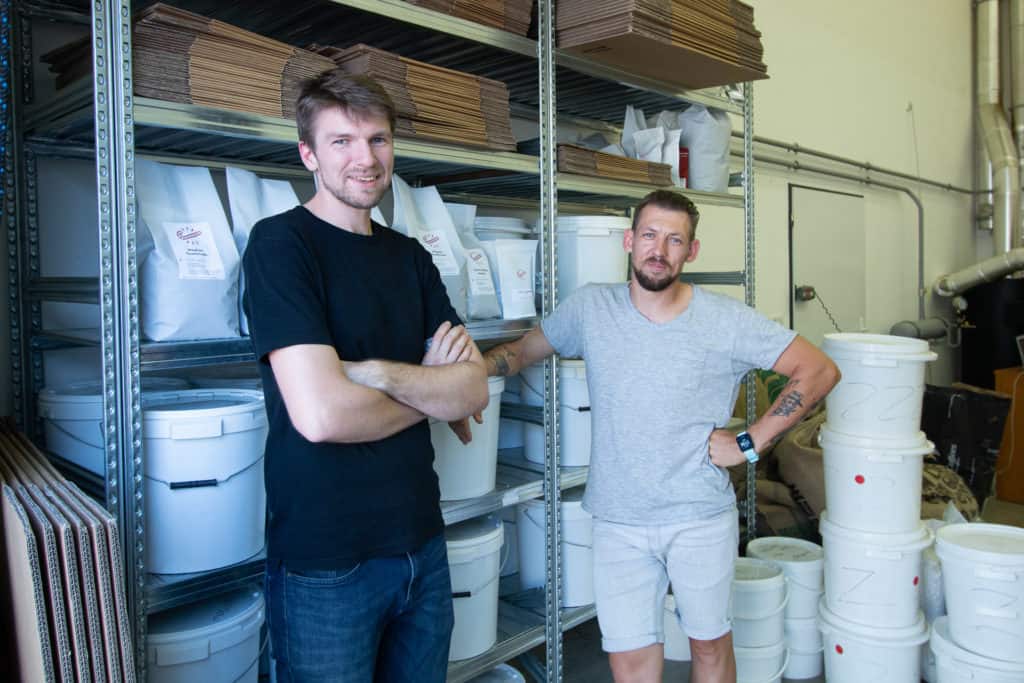 "We would love to support the hard work and dreams of coffee farmers, who deserve a chance for a better life and products… And we dream of having a holiday."
Rapid-fire Questions for Candycane Coffee
Your favourite origin?
Five people, five opinions… we asked each other and we just shrugged. With the progress of processing, coffee can quite often surprise us with new flavours no matter the origin.
Have you ever had a fire in the roastery or any other incidents?
Well, not a fire. But one day a cooling propeller broke down on our old machine. We came up with the idea to cool the coffee down with four classic office fans suited around a cooling tray. We couldn't sell it, but our mothers and grannies had a nice coffee at home after that incident.
Omni or filter/espresso roast, and why?
Our opinion is that espresso and filtered coffee need different developing time and another treatment during roasting. And therefore, we have a selection of coffees offered for espresso usage and another selection for filtered coffee. Even if you always want a sweet balanced cup, we prefer little differences in the taste depending on how you brew it.
Who are your mentors? What inspires you?
Our dream came true when we had Scott Rao giving a roasting workshop at our place. That confronted a lot of dogmas we had. Another person who teaches us politeness and being down to earth is Mr Gwilym Davies. We love how he supports the whole coffee community.
Do you aim to satisfy the taste preference of your customers or yours?
We tend to have a selection of 4 coffees on the offering list for filtered preparations. It is a wide selection from very chocolaty and nutty coffees to the most fruity and acidic ones. Our philosophy is that somebody prefers nougat candies and somebody sour jelly 😉
Your favourite IKAWA profile?
Finca Tamana profiles: Oh hi Mr Wendelboe!