"The basic motivation for me with anything is curiosity," says Jack Ryan, an Irish expat who found his new home in Stockholm, Sweden. For 15 years, Jack worked on the humanitarian and environmental issues at Greenpeace and the United Nations Refugee Agency.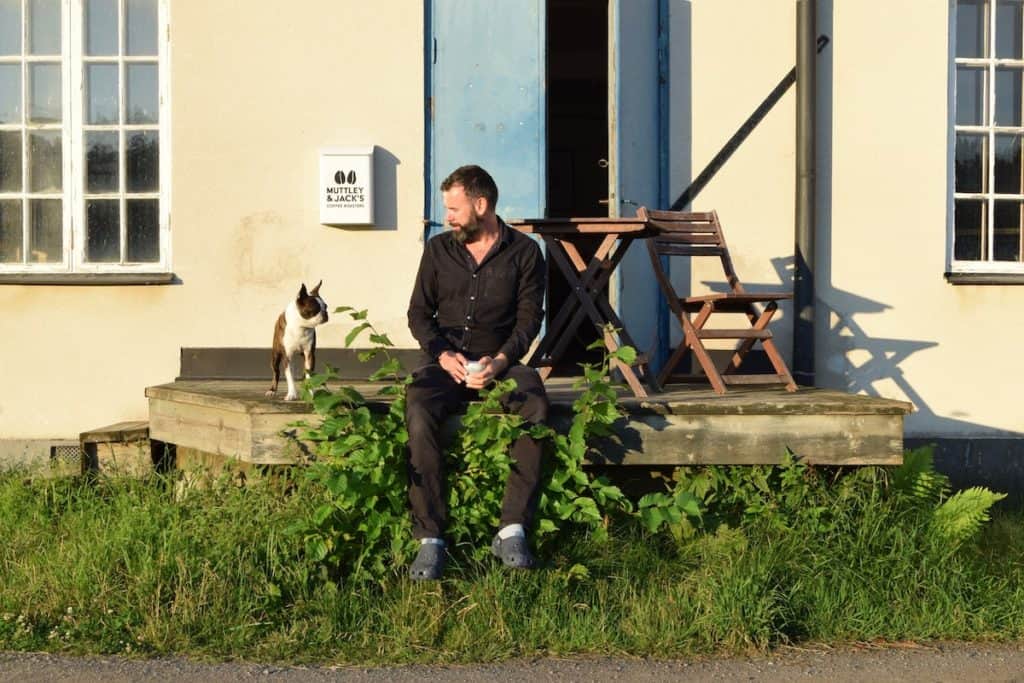 In 2017, he founded Muttley and Jack's Coffee Roasters with the endless support of Boston Terrier named Muttley. Jack's curiosity took him from being a passionate coffee drinker to the award-winning coffee roaster in an exceptionally short time.

Falling in Love with Coffee in Dublin
"I always thought that coffee was that fuel that kept you awake when you needed. I just found it kind of medicinal. I grew up in a tea-drinking country, so for pleasure, I would drink tea much more often," remembers Jack his youth in Ireland.

Then he read the article about the speciality coffee scene in Dublin. "I had already left Dublin, but in the ashes of the collapse of the Celtic Tiger economy, a lot of new businesses had started taking advantage of cheaper rents." These businesses focused on quality products rather than flashy things. Jack's first stop was 3FE cafe. "I asked for a recommendation, and they suggested a Kenyan coffee which was pretty smart in a tea-drinking country like Ireland because it's the most tea-like cup of coffee usually." It didn't taste like any coffee Jack tasted before, and after finishing a coffee crawl around Dublin, he knew there is a new hobby to pursue.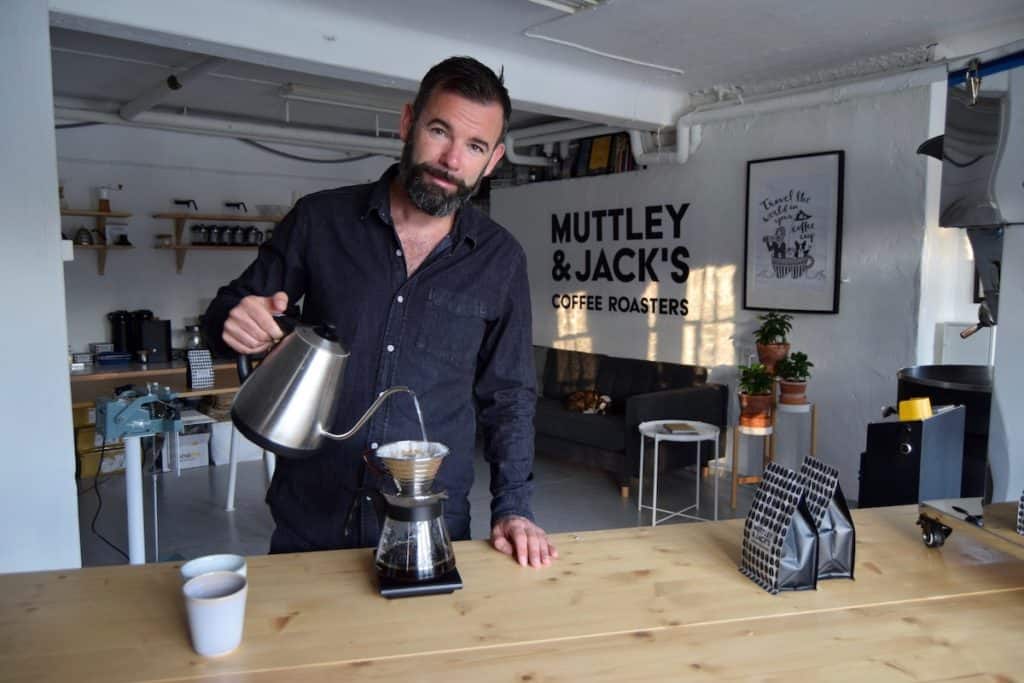 At some point, he got tired of the bureaucracy of big organisations, and he thought it is an excellent time to start something on his own. "I don't want to have a business where the environment has to suffer, or somebody has to work for slave wages. And I also thought I'd like to do something with my hands. I want to do something that involves a little bit of travel and meeting people from different cultures. And at one point all of this connected, and I was like maybe I could turn my passion for drinking coffee into learning how to roast coffee. Maybe, I could become a coffee roaster!"

Crash Course in Coffee Roasting
In 2015, Jack decided to go into the coffee roasting business and then throughout early 2016, he was learning and reading as much as he could.

"Then I did something a bit naive a little bit stupid but also really good in retrospect. Before I had roasted any coffee myself, I decided to sign up and become a competitor in the Swedish Roasting Championship in 2017."

Jack asked for help respected speciality coffee roasters out of the Nordic region, like Fjord Coffee in Berlin where he spent some time observing and learning the ropes. He took several courses at Dublin School of Coffee and also at Probat Factory which provided roasting machines for the competition.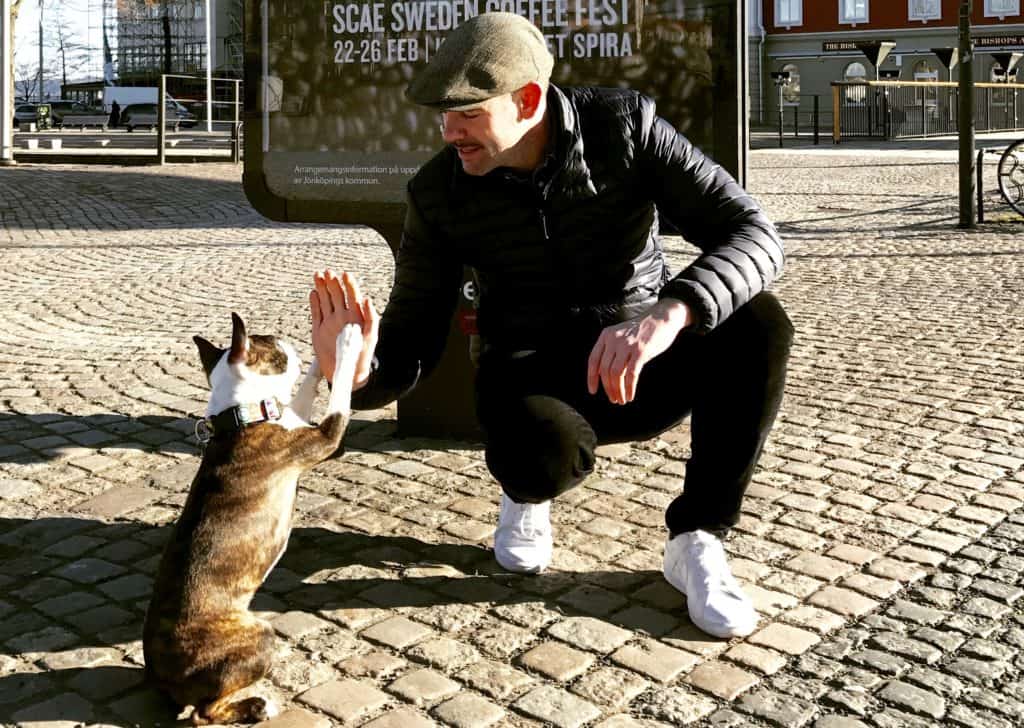 Then a huge surprise happened. Jack came second in the competition and was less than a point after the winner.

"But the best thing about the competition was getting into the society of the Swedish coffee roasters and making contacts, making friends which really helped. One thing that surprised me about [speciality] coffee was that it was really like the non-profit world that different organisations were willing to help each other. Not at all like I expected the business world to be."
Lean Startup Approach to Coffee Roasting Business
"So, the very first coffee was in June 2017. That was the first roast that we did for a membership, and we started with 15 members subscribing. It was a coffee from Brazil."

Jack tried to start the roasting business and test his chances in an exceptionally lean way. He began with a monthly subscription model that allowed him to roast only once per month and rent the roasting time on 2.4 kg Diedrich roasting machine.

He bought only four bags of coffee that he piggybacked on delivery to Stockholm's Drop Coffee to minimise the initial investment. He also turned his apartment to temporary green coffee storage and coffee lab and rented a car once per month when needed for roasting and shipping.

First 100 Subscribers & New Roastery

Jack's business was slowly growing. There were more and more people subscribing every monthly until Muttley and Jack's Coffee Roasters reached 100 members. "That was a sign that it's possible. But what was even more important was how many of these subscribers are staying month after month. I've always had the principle to focus on the product, roast the best coffee that you can and don't give people any reason to cancel," explains Jack.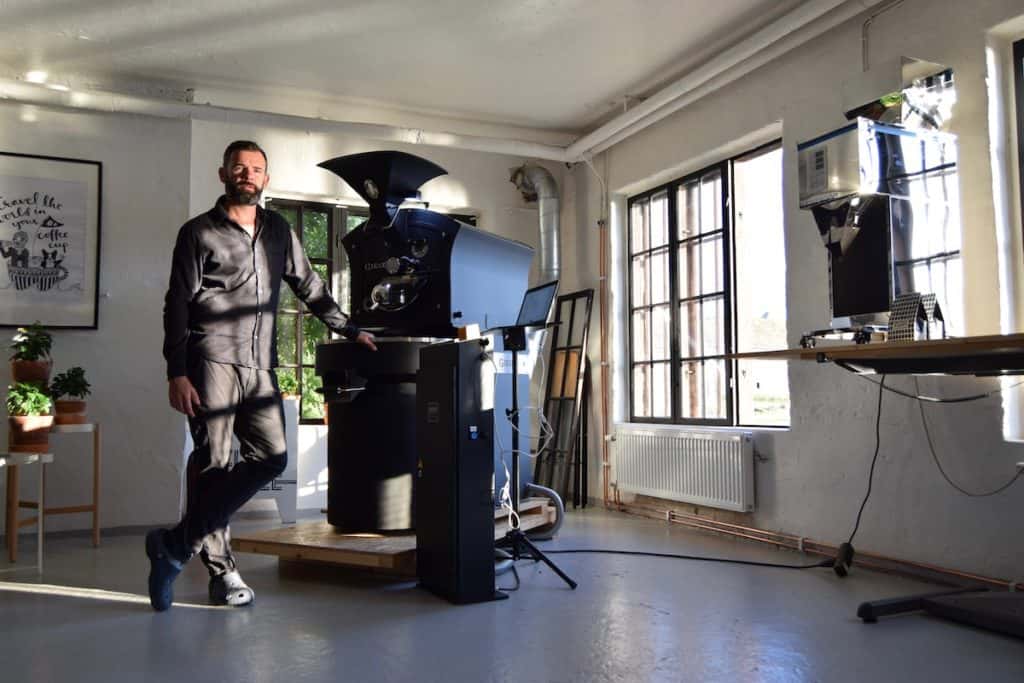 A solid membership base gave Jack the confidence to move on to the next stage. He had to find a space for the roastery and buy a roasting machine. "I thought that that would not take very long, but Stockholm is a tough city to find premises. Landlords get really scared when they hear that you're going to have a coffee roaster in house," says Jack.

He was extending the search until he found a little dot on a map out on an island in the archipelago around Stockholm. "It's a former military island and the army is gone from here so there's a lot of empty buildings. One building was 60 square meters which were what I was looking for," says Jack and continues: "It's the right size. Nobody's going to complain about the smell of roasting coffee here because there are no neighbours for about a kilometre."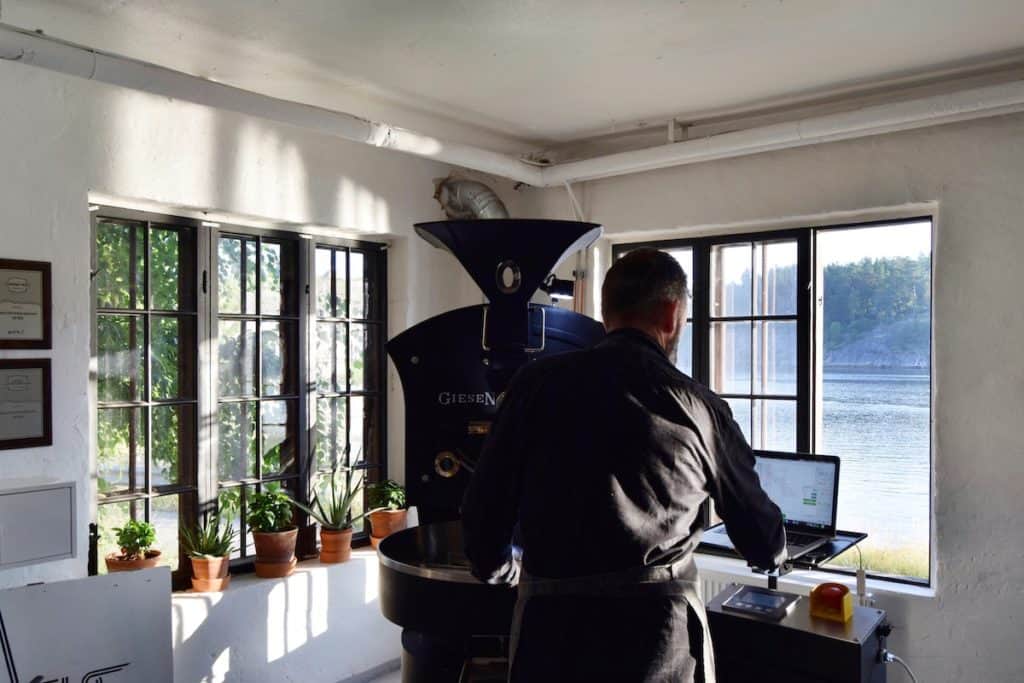 In January 2018, Jack signed the contract and in April, he started a new era of Muttley and Jack's in his own roastery.

Coffee Roasting Philosophy

A long time ago, Jack worked as a chef. Learning from experienced colleagues, he received important advice that he still follows today. He was told to trust your taste. "You've been tasting since before you were born. You're an expert. Even if you don't have the words to put to the flavours, just trust in yourself," explains Jack.

So, he roasts coffee the way he likes it to taste. He tries to get a little better with every single batch of coffee he roasts, and he always starts with good quality raw ingredients. "So, my philosophy has been to work with the best coffee that my budget can afford that I think my customers can also afford. Then try not to screw it up. Coffee is fantastic!"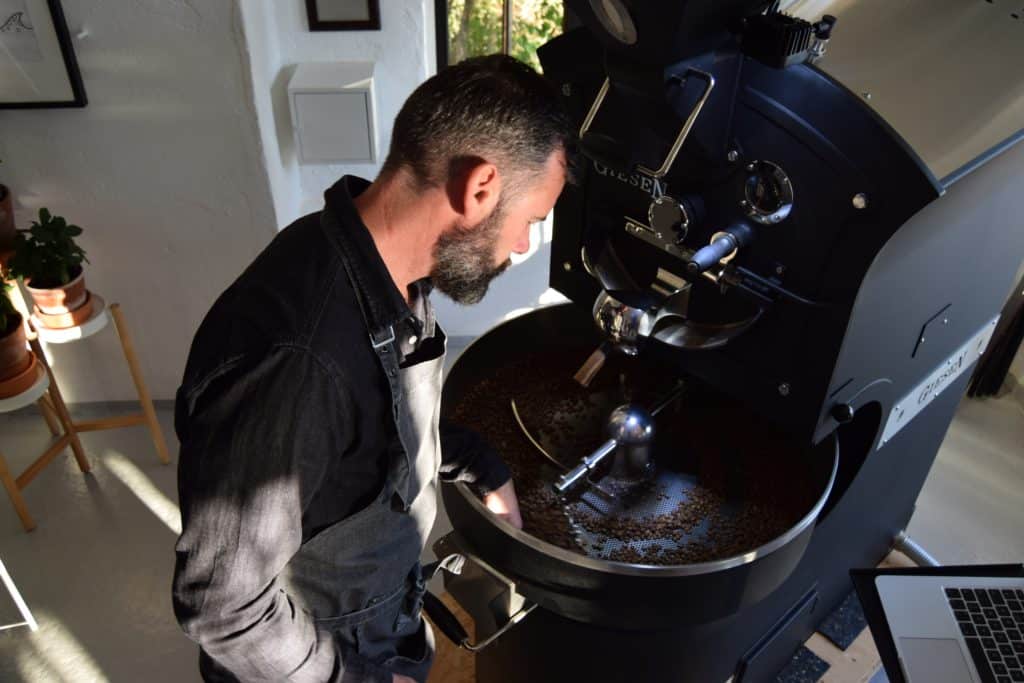 Very often, he buys coffee from East African countries. Jack also swears he has never tasted Burundian coffee that he wouldn't love. "Every time I roasted Burundi coffee in the first test roast, I'm like well this is already tasting amazing. I could sell this straight away."
Essential Pillars of Quality & Confidence
Moving to the own roasting space was a significant improvement in the quality. Jack could connect his Cropster account to his roasting machine and start control all the variables that influence coffee roasting that were out of his reach previously.

"Another really good investment was the IKAWA which gave me the ability to receive green samples rather than just roasted samples," continues Jack. It enabled him to experiment with different roast approached in a way that minimises the loss. He can roast only 50 or 60 grams at a time.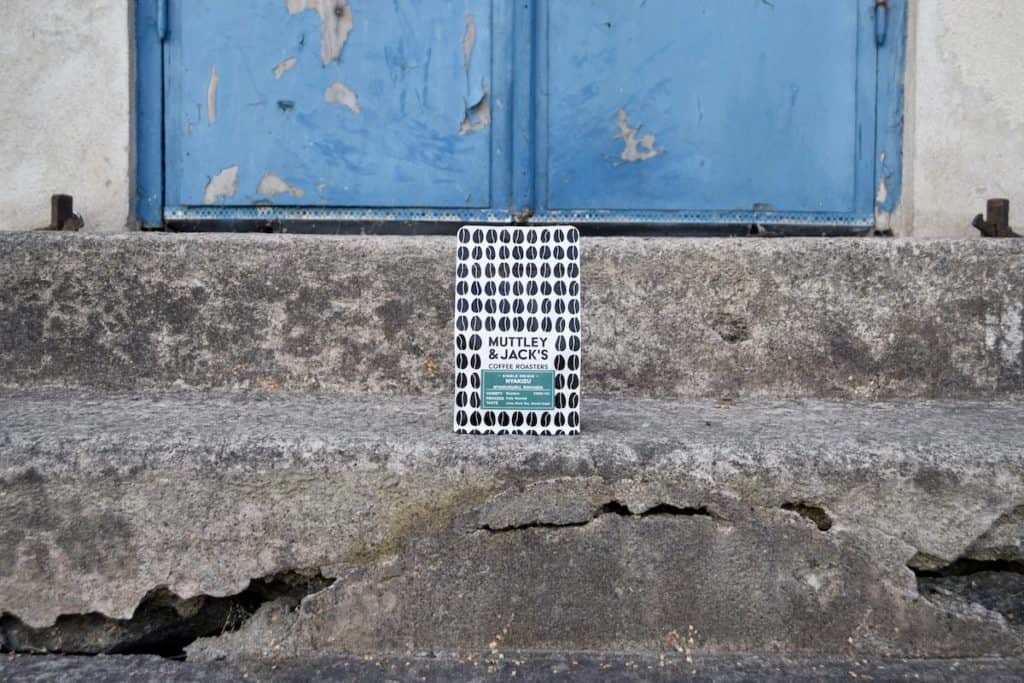 "And then in terms of building confidence in my abilities, I was taking part in the Nordic Roaster Forum competition last year. I went up against nine other roasters many of whom are legendary," talks Jack about his experience in 2018. In one of two categories, every competitor roasts the same coffee at home and submit it to the blind evaluation in front of the rest of the symposium. Muttley and Jack's Coffee Roasters won this category!

"It was really a moment when I could breathe out and say no I'm not faking it anymore!"
Rapid Fire Questions for Jack Ryan
Your favourite origin?
Impossible to answer – it's like asking a mother to name her favourite child!

Have you ever had a fire in the roastery or any other incident?

No, thankfully, though I've learned the answer is more like 'not yet' – I'm doing my best to be prepared.
Omni or filter/espresso roast, and why?
Mostly filter/espresso and only occasionally omniroast. It's mostly is a choice made when selecting which coffees to buy in the first place – that they will be destined for one or the other. It's fantastic when I find a coffee that can be a true omniroast, but it's rare.

Who are your mentors? What inspires you?

I find a lot of inspiration in the Scandinavian design movement – simplicity, minimalism, functionality and approachability.
Your favourite IKAWA profile?
I love the slightly weird sounding 'Winner Chicken Dinner' from the Nordic Roaster Forum 2016.
---
All photos takes by Niklas Magnusson for Muttley and Jack's Coffee Roasters