Raimond Feil was the first speciality coffee roaster in Estonia in 2005 and is one of the pioneers of coffee roasting in the Baltic region. He took a long and demanding journey of discovering the craft of coffee roasting in then a secrecy field. Raimond roasted coffee with Gourmet Coffee (now Coffee People) in Tallinn, and then he joined Rocket Bean Roastery in Riga. Surprisingly, he left the industry after 12 years to travel the world and to live life outside of coffee.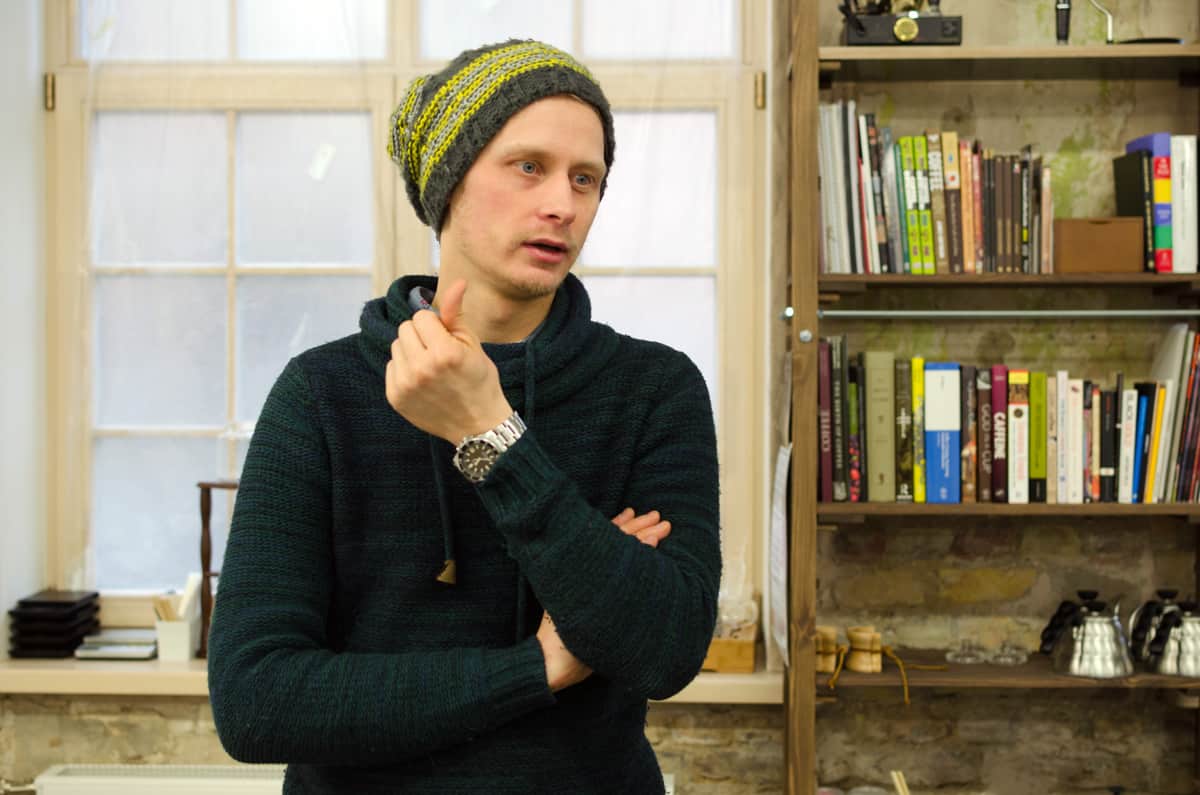 Fortunately, Raimond didn't want to leave coffee for good before sharing all the knowledge, experience and experiments he collected over the years. He finished the process of writing a book about coffee roasting that will be released in 2018. Raimond combines both methodical and philosophical approach in roasting, and we can't wait to see the book on our shelf.
You will hear Raimond Feil talk about:
The reasons to leave the coffee industry after 12 years
The life lessons and hilarious stories from the Camino de Santiago
How travelling can help us find what we want in life
What Raimond likes about bucket lists
What is it like to be the first speciality coffee roaster in Estonia
How did Raimon learn all about coffee roasting
Raimond's methodical approach towards coffee roasting and testing his hypothesis
How to define a roasting philosophy
Why is he writing a book about coffee roasting
The books and authors that influenced Raimond
Why Raimond goes to sleep at 9 pm every day
What he likes about Crossfit
Listen to the podcast with Raimond Feil:
If you like the European Coffee Trip podcast and don't want to miss the next episode, please subscribe on iTunes, Stitcher or Overcast.
Links from the podcast episode: