Poznan is the city with the highest rank of quality of life in Poland. It also should be a destination to visit for every coffee lover. Why? For its thriving speciality coffee scene that has been established over the years by its pioneers and later on joined by fresh faces. They bring a diverse approach and new ideas to the table. Discover where to drink a delicious cup of coffee in Poznan!
The pioneers of Poznan's speciality coffee scene
Piece of Cake
Ania and Kuba opened Piece of Cake already 6 years ago with a motto "we only brew what we would like to drink ourselves". Since 4 years, they have only served single origin speciality coffee, both on espresso and as alternatively brewed coffees, from the best-known roasteries such as Five Elephant, Audun, Koppi and Nomad. The beans are always fresh and change frequently.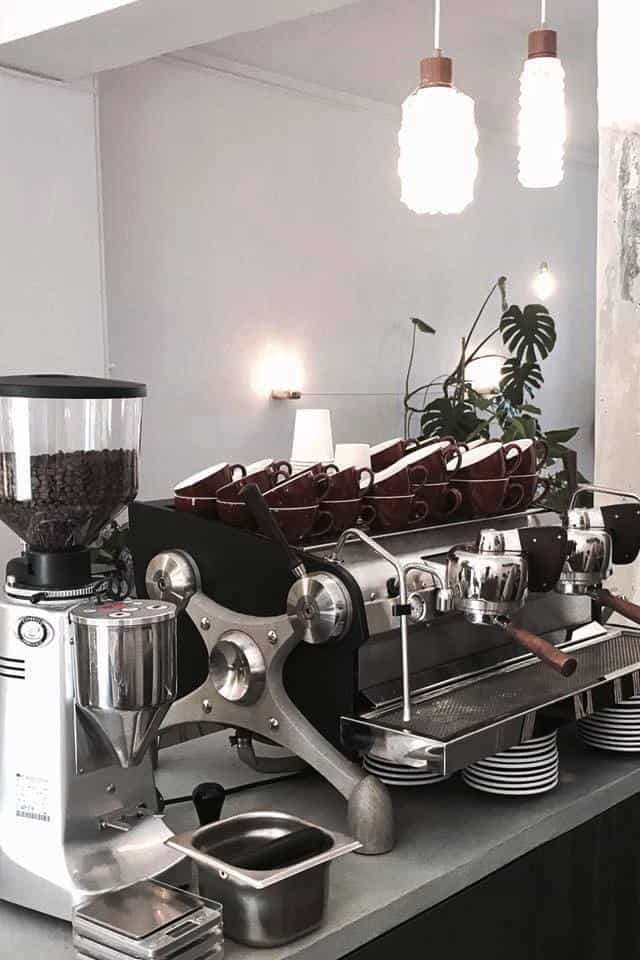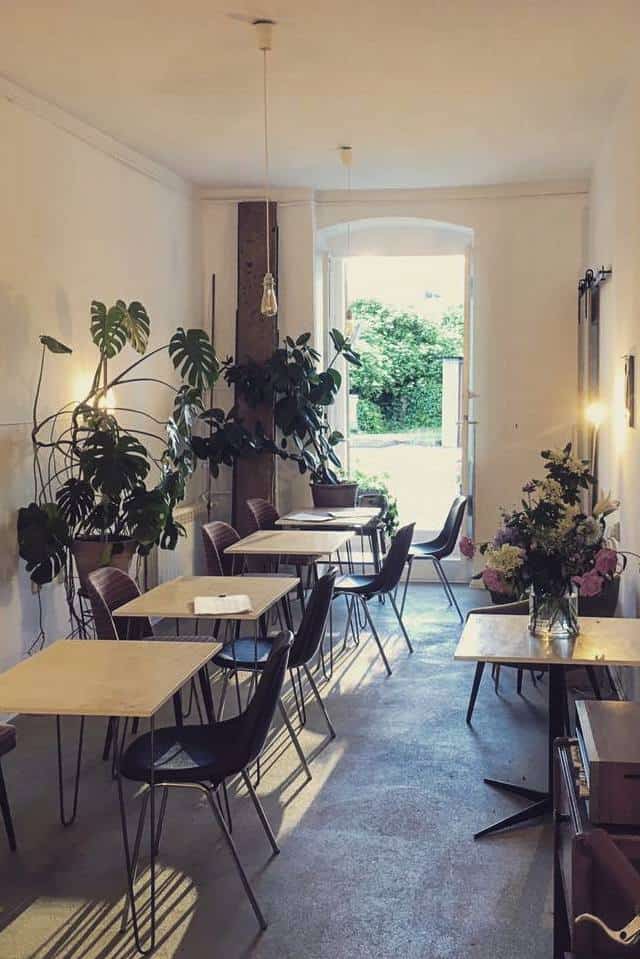 In 2017, they moved the cafe to a spot right outside of the city centre, conveniently close to their flat—just on the ground floor of the same building, actually. And the result is stunning. Even though it is still in the middle of a busy city you feel like you entered an idyllic countryside. The street is peaceful with a small-town vibe to it.
The countryside feeling is accentuated further by the indoor and outdoor presence of plants. The garden is a peaceful place to read a book, while the indoors offers many comfortable seats for private meetings.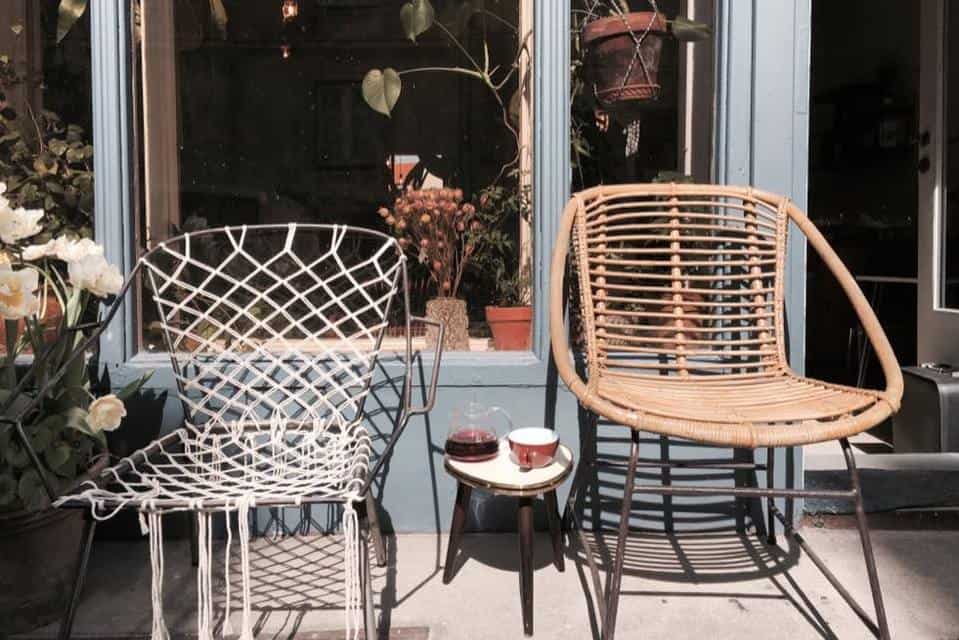 Lots of coffee equipment went through the hands of Ania and Kuba during the six years, and their current setup is really impressive: a Slayer espresso machine and a copper Mahlkönig EK43 grinder—one of the first ones in Poland. You can always expect freshly baked cakes and sweets to accompany their tasty coffees. Their own recipes were polished throughout the years to please your taste buds.
Brisman – Kawowy Bar
Brisman is a cafe where no type of coffee is a taboo, while always serving unapologetically good coffee. They are not afraid to serve quality robusta next to speciality beans, although the first is usually considered a bad practice by the majority of the third wave cafes. Brisman experiments with robusta, instant coffee and various blends!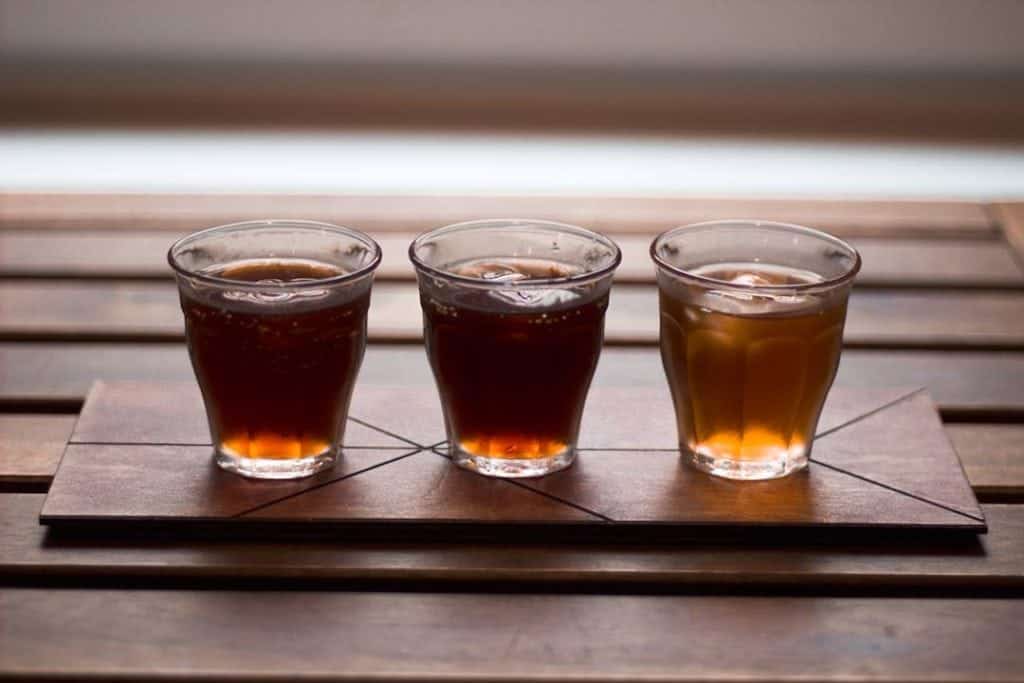 The owner, Mateusz Gaca, has already become a legend in the coffee industry with his 12 years of experience in the craft. He opened Brisman together with Agnieszka Rojewska—who placed 3rd in the World Latte Art Championship 2017. Nowadays, the team has got its own shelf of trophies thanks to its winners in barista championships. No wonder since the cafe has a fully-equipped training room where workshops and courses are hosted regularly. Nevertheless, the crew doesn't brag about their successes, they are very modest and down to Earth.
Brisman's coffee portfolio is quite diverse with popular sets such as "espresso + cappuccino", "4x espresso", "2x cold brew 1x cold cascara", depending on what beans are currently available in their hoppers. The beans come from all over the world and you can also find ones branded with Brisman's logo. Those were roasted by AproTrade, with the roast profiles being set by Brisman. You can sense that at Brisman they have a huge respect towards coffee and the craft.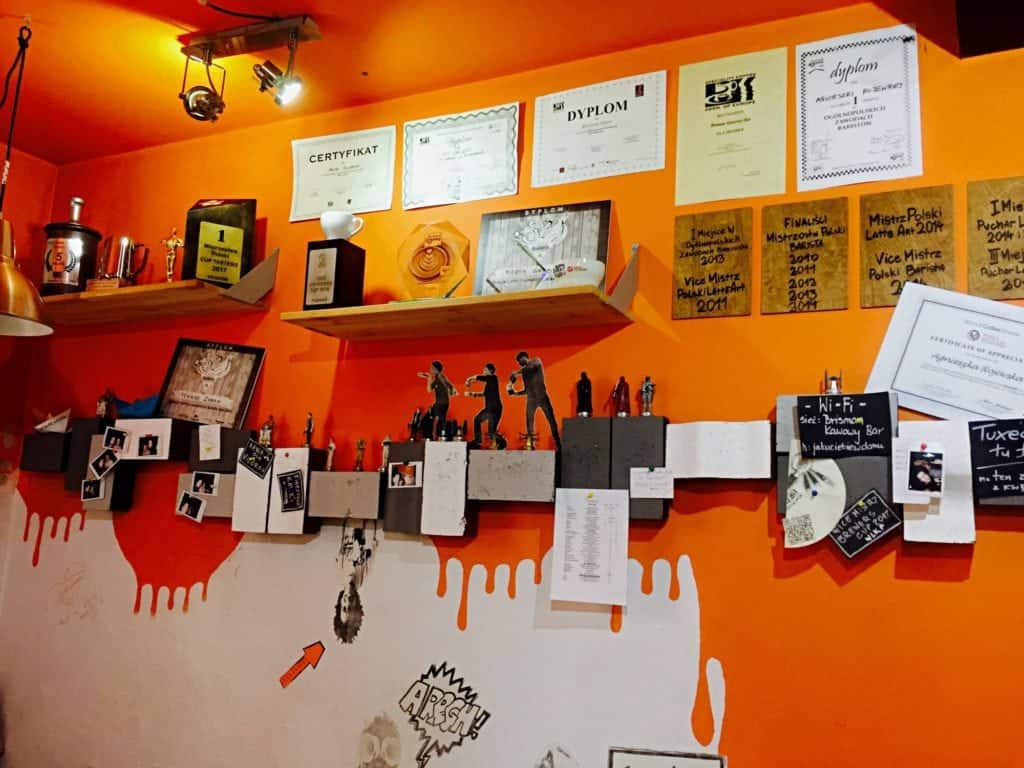 Brisman strives to revive the Polish coffee culture that was completely lost after World War II and due to years of the communist regime. They do it by educating Poles on how to drink quality coffee and encouraging them to try out different types of brews and beans.
Adama Mickiewicza 20, 60-834 Poznan, Poland
Website, Facebook, Instagram
Stragan
It all started with a coffee spot in one of Poznan's shopping malls in 2011. Today, Stragan's stand-alone cafe is a respected, modern enterprise that features an interior and equipment that could easily compete with the best cafes in big European cities. The working space is a display for a beautiful Victoria Arduino Black Eagle coffee machine, Mahlkönig and Nuova Simonelli grinders as well as a long brew bar where you can observe skilled baristas at their craft while they brew you a drip or an AeroPress coffee.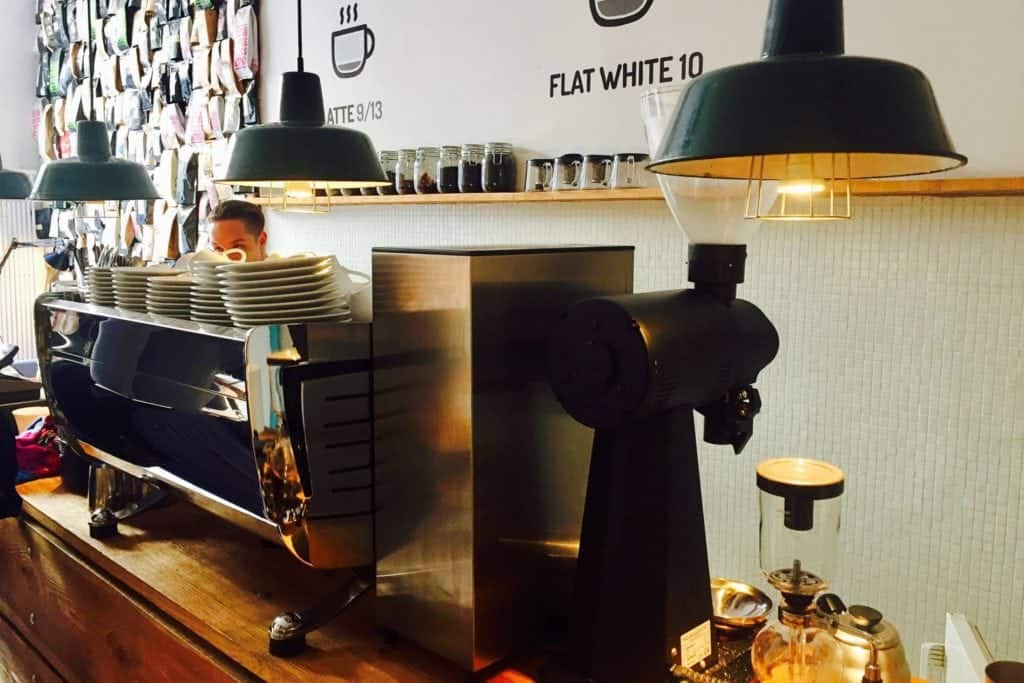 One of the walls is fully covered with empty coffee bags from the best Western-European and Polish roasteries. Stragan also started to roast under the brand Craft Coffee Roasters in order to become fully independent, providing quality beans to the cafes they cooperate with. The cafe also offers an impressive food menu so you will be able to get something fresh and tasty together with your coffee.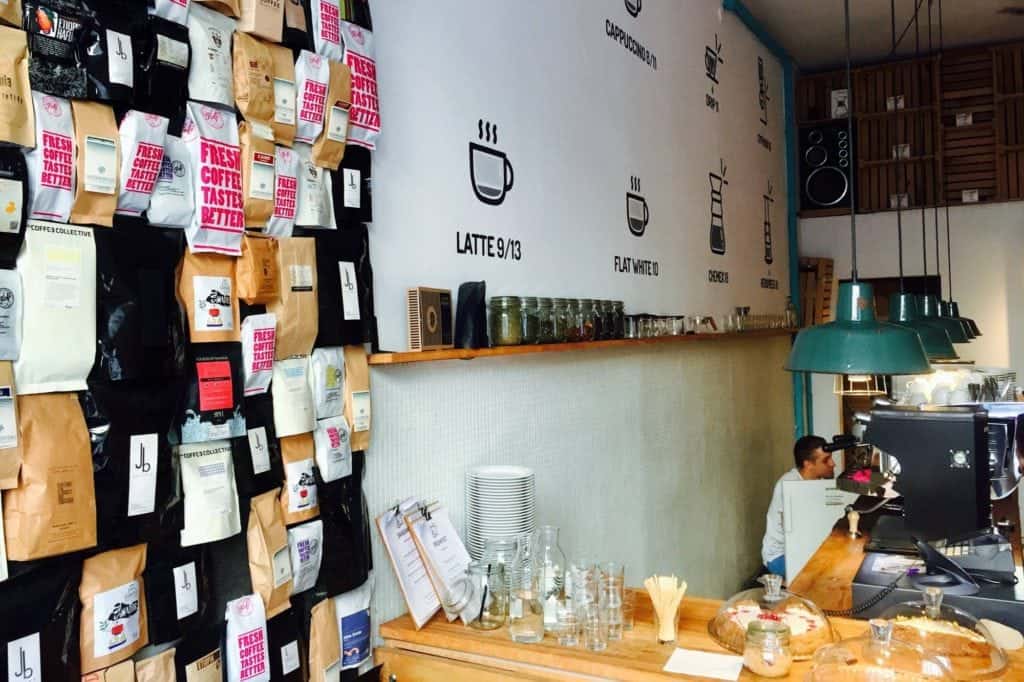 Franciszka Ratajczaka 31, 61-816, Poznan, Poland
Website, Facebook, Instagram
Uno Espresso
One can say with confidence that for many, their coffee journey started at Uno Espresso. A dozen of cafes would not exist and a few barista champions would not be crowned if it was not for their first coffee job at Uno Espresso. It is a space for coffee education and a hub for a lot of coffee professionals that are currently pushing Poznan's coffee scene forward.
For years, Uno Espresso functioned more as a showroom for a cafe equipment where you could also drink an excellent cup of coffee. Having kept the atmosphere of a showroom, you can nevertheless come here for a quality chat with the baristas. It won't be for a long meeting or to chill out with a book, but you can taste different coffees and discuss your latest coffee discoveries with the staff.
Uno Espresso is also the first cafe I know that dries, packs and gives away used coffee grounds for free! Their recipients use them in various ways, from body scrubs, odour absorbers or simply as a fertilizer. The place is currently being renovated in order to bring a cafe spirit to it and to make it more cosy for longer visits and meetings. We can't wait to see how will it change. One thing is sure, the quality of coffee will stay at a premium level!
Bolesława Prusa 4/2, 60-101, Poznan, Poland
Website, Facebook
A marriage of speciality coffee and beer
Minister Cafe
Can people, who have run a craft beer pub for years, open a successful cafe just next to the pub? Minister Cafe is a shining example that it is possible! The recipe: employ a team of enthusiasts, have them trained by professionals from Uno Espresso and give them the autonomy to decide what and how to serve in the cafe.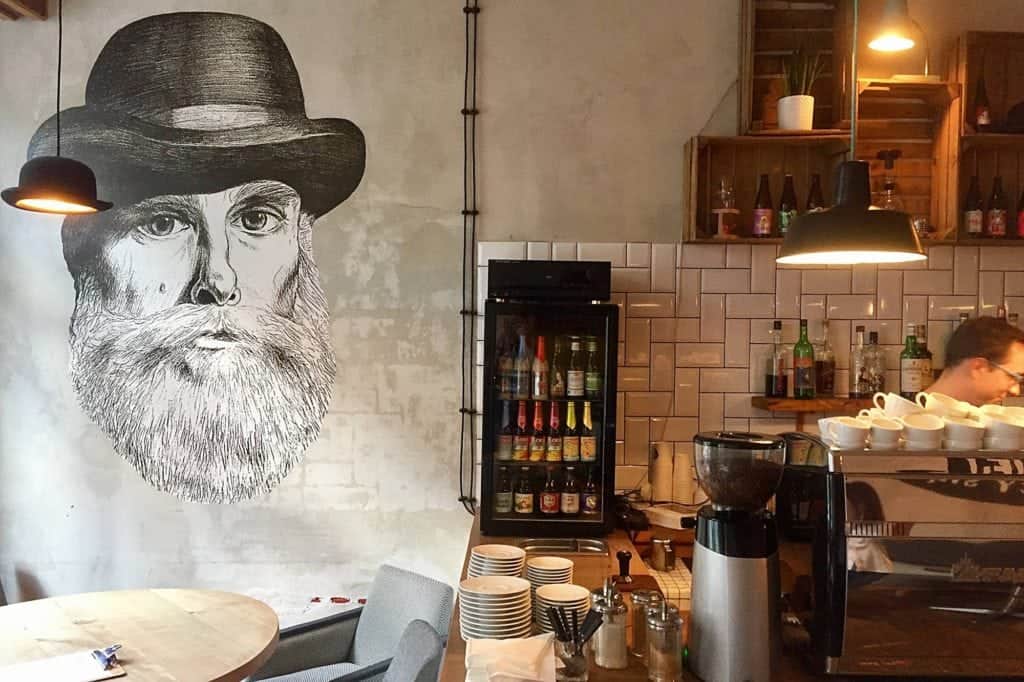 Minister Cafe is a great place to enjoy a good espresso or drip coffee followed by a beer or a piece of cake made by the team. It makes for a place where you can both enjoy your early afternoons and relax or celebrate with friends in the evening. You can take a seat in the neatly designed interior space with retro wooden chairs, tables and comfortable armchairs as well as huge open space at the back of the building. In both places, the patron of the cafe "Pan Minister" [Mr Minister] will observe you from the wall murals.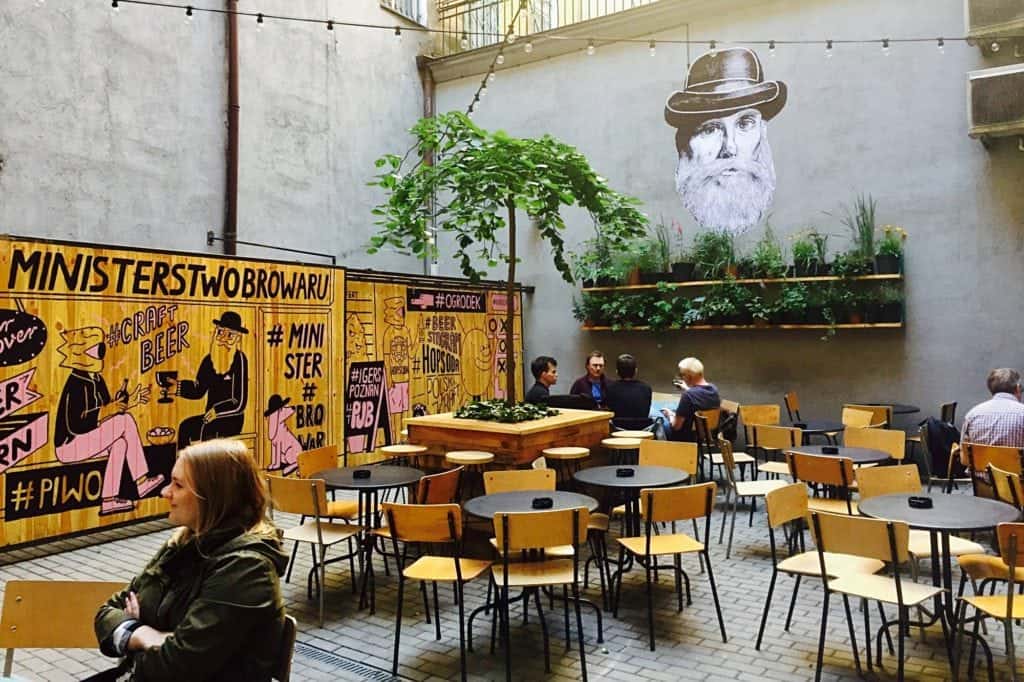 Espresso is prepared on a classic Faema machine and alternatives (V60, Chemex, AeroPress and Syphon) are brewed with speciality beans delivered by Coffeedesk. You can always expect something new from the leading European roasteries. Visit Minister Cafe to feel the home atmosphere that is delivered also thanks to the young and playful team of baristas. They do not forget that coffee is also fun!
ul. Ratajczaka 34, 60-101, Poznan, Poland
Facebook, Instagram
The new players on the speciality coffee scene
Bardzo
Bardzo was opened just a few months ago by three friends – Ela, Piotr and Andrzej. They have already had experience with running a pop-up cafe next to the Dominican monastery, called Jubilat. Their Bardzo cafe has found a location in the original space of Piece of Cake, but the new owners renovated it and went for a different interior design.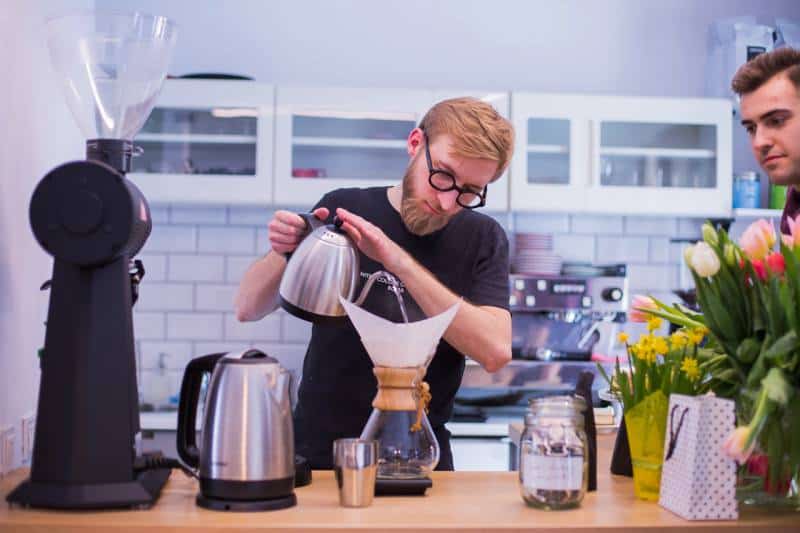 The bar is the centre of the attention and with its sleek and clean design, it looks like a cosy, home kitchen. The only difference is that it rocks a La Marzocco Linea espresso machine and an EK43 Mahlkönig grinder. The main space of the cafe is occupied by new, comfortable furniture. The setup is organised in a way that both couples and bigger groups of friends will enjoy their visit.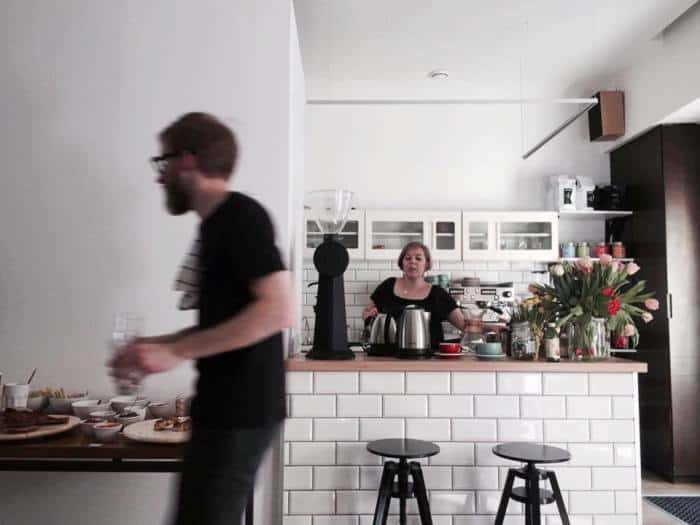 On the back, you can find a wild, natural garden that gives a bit of contrast to the Scandinavian-style interior. Bardzo have put a lot of attention to quality since they started, so their coffee portfolio is short but top notch. For espresso, you can get beans from Craft Coffee Roasters and for filter coffee, you can try various beans from Czarny Deszcz. Both of them are respected Polish roasteries with which Bardzo cooperates closely on their brew profiles.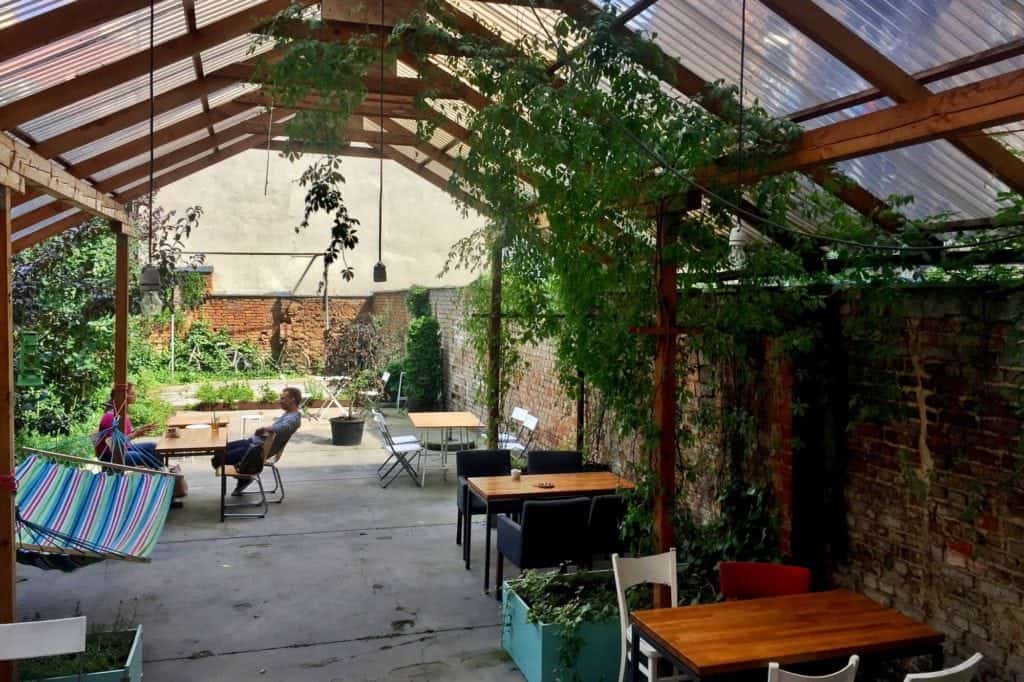 To add up, you can order from the breakfast menu during the whole day and, since August, you can enjoy live concerts in the garden. I would personally recommend you to try the cascara tonic – very well presented, balanced and refreshing espresso-based drink.
Pączuś i Kawusia
Pączuś i Kawusia (Eng.: Doughnut and Coffee) got a wild card since the cafe was not on our initial list of cafes to visit but upon Mehmet Tuncer's recommendation, we gave it a shot and it was definitely worth it!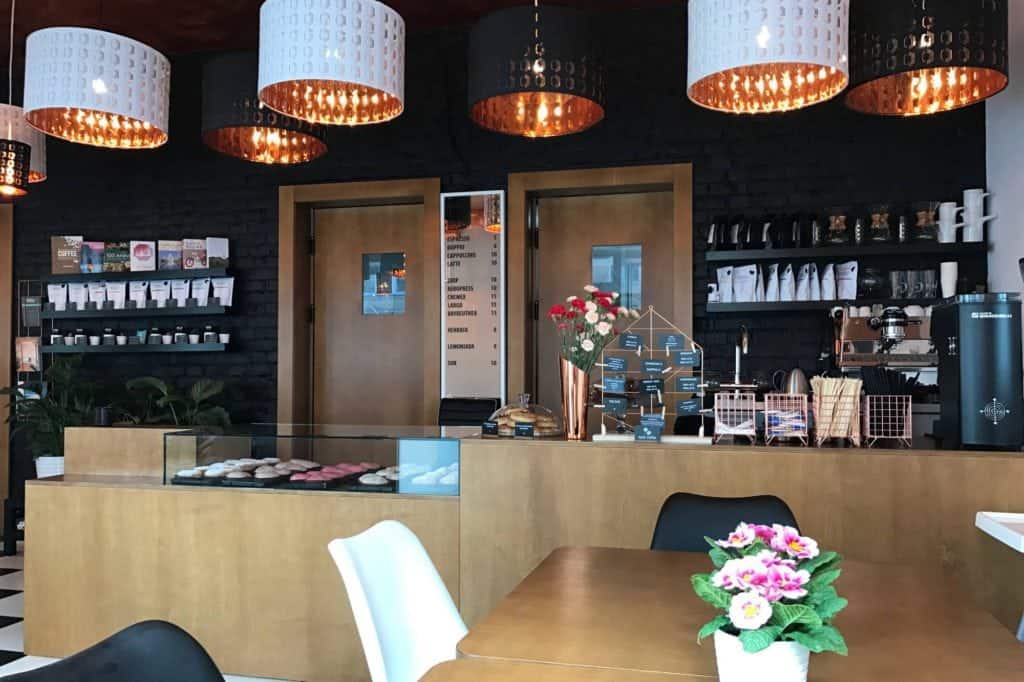 The cafe was opened in November 2016 by a trio – Natalia, Magda and Olek. They were already experienced in business but coffee and doughnuts were a new endeavour to them. It is impressive how during these few months they went from newbies to professionals who serve highest quality coffee and desserts. Even more impressive when you get to know that they didn't have any guidance and training from coffee professionals.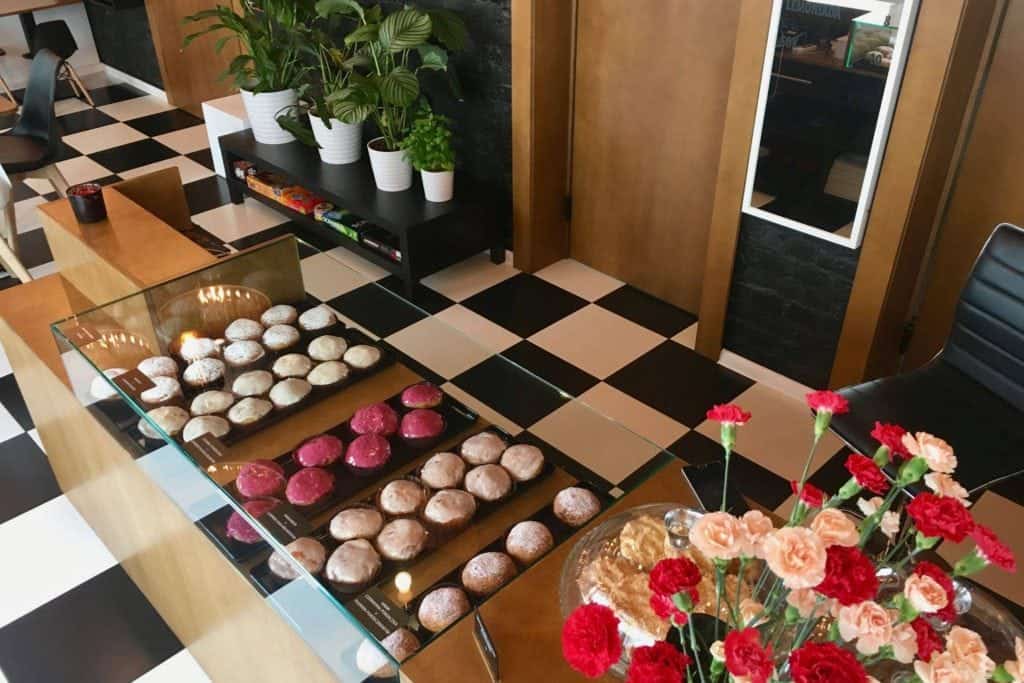 The place is small but beautifully designed with dominating colours of black and copper. There is a dedicated shelf for coffee-related literature and bags of beans from Gardelli Specialty Coffees—the only roastery they cooperate with. The bar exposes doughnuts in a way that jewellery shops feature their precious goods.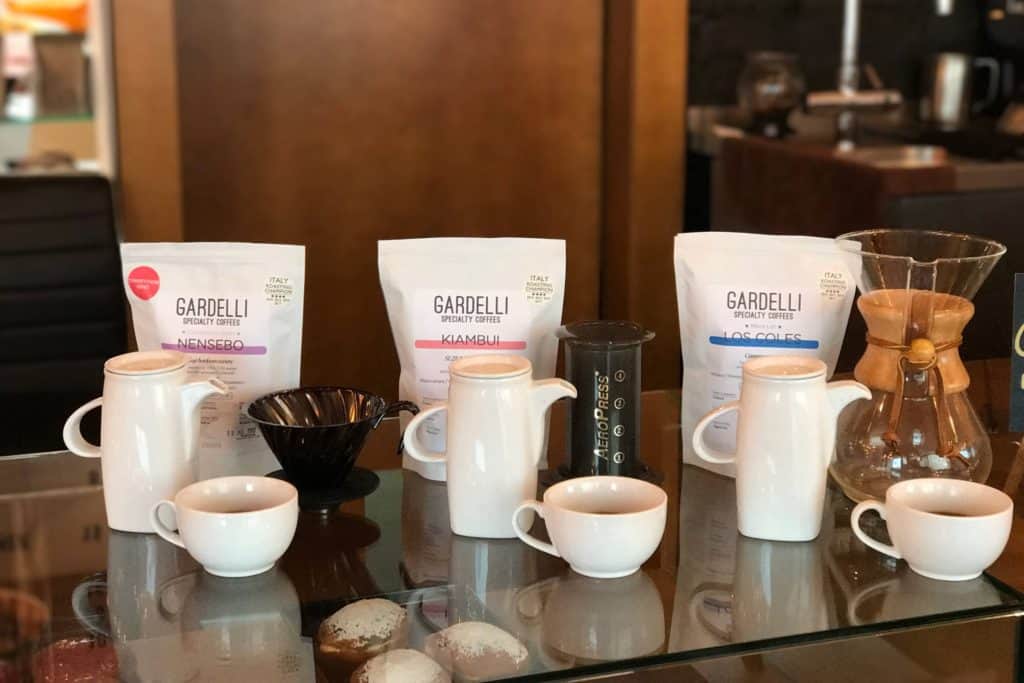 The bar holds two grinders (a Nuova Simonelli one and a Mahlkönig EK43) and behind them, you can find a true gem: the newest 2-group la Marzocco Strada. Pączuś i Kawusia can also set an example for other cafes on how to serve their coffee. Not only the porcelain set is of an exquisite design but you always get a flash card with the information about the origin of the beans served, their processing and characteristics.
Ul. Rynek Łazarski 8, 60-732, Poznan, Poland
Facebook, Instagram
I hope I convinced you that Poznań has an interesting and diverse coffee scene and that you can find an ideal place for yourself to enjoy a quality cup of coffee in this stunning city. Many thanks to Katarzyna Szcześniak who was my companion during some of the visits and to Mehmet Tuncer for an inspiring coffee talk and recommendations about the city!