In a pour-over world dominated by Hario V60, Chemex, Kalita could you still imagine a different device to obtain a quality brew and even design it yourself?
If yes, you will love the idea of Creators Cup, a contest started and developed by Rafael Mlodzianowski, an International Coffee consultant, Q Grader, SCA trainer (AST) and WBrC judge. The contest strives to engage the creativity of coffee professionals and enthusiasts.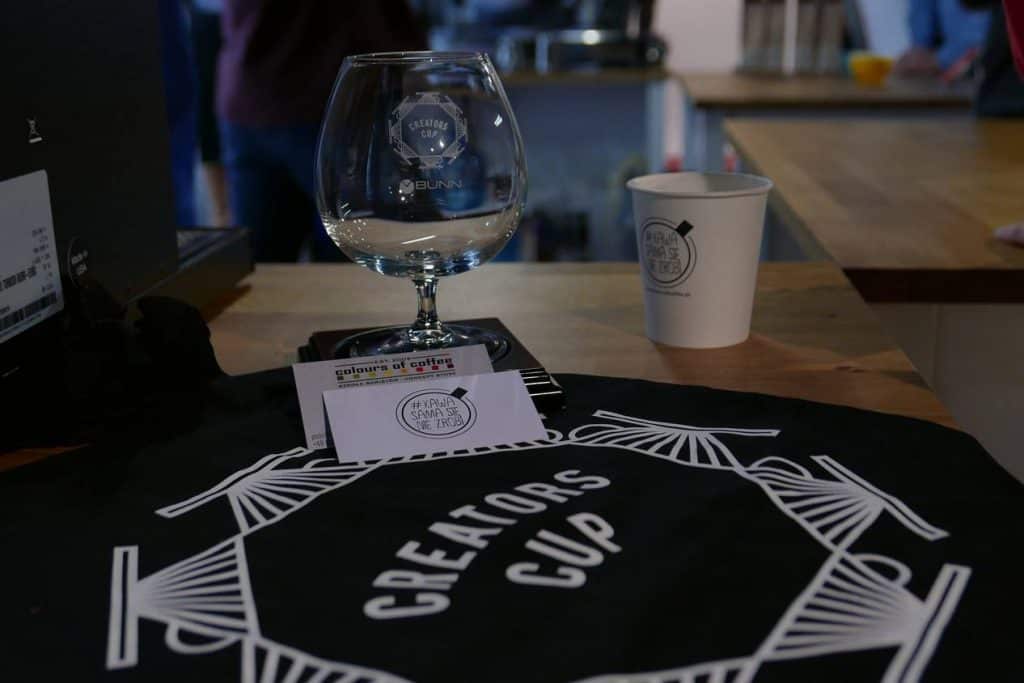 The principles of the competition were straightforward:
Contestants build their own pour-over brewing devices from scratch and use any filter paper they desire
Each competitor is given a compulsory coffee, water and a grinder to use
Competitors are given a practice time to develop their recipe for the given coffee
Competitors brew in front of a panel of judges and score points in two categories: the quality of the brew and the design
At the end, awards are given in categories: Best Design, Best Brew and Overall Winner
That's it. So simple.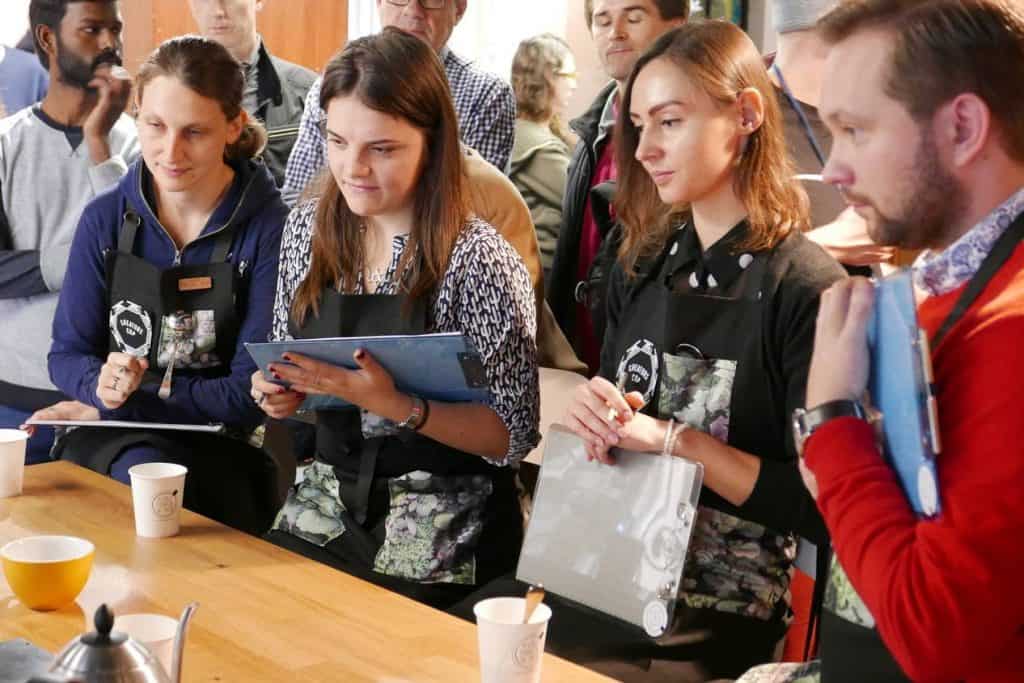 The latest edition happened in Warsaw, 14th October, during the autumn fall edition of The Coffee Festival organised by Colours of Coffee. Only 6 contestants took part in the competition (but hey, first Aeropress championships featured even fewer participants and look how big the events are now) and were scored by a great team of professional judges:
Janina Łaszkiewicz, SCA Authorised Trainer in Brewing Skills, Belarus
Arkadiusz Domurad, barista trainer, Polish Barista Vice Champion 2016, Polish Latte Art 2nd Vice Champion 2016, Poland
Irina Sharipova, Sensory judge for WBC, WBrC and WRC, Russia
Karolina Osik, member of SCA, freelance barista, Poland
Rafael Mlodzianowski, Q Grader, SCA trainer (AST) and WBrC judge, the United Kingdom
The competition had a great, festive atmosphere with judges brewing coffee for spectators during the breaks. You could see that the contestants weren't stressed and enjoyed their time. Like in Aeropress Championships, you didn't really have to be a professional barista to take part in the competition. The creativity in the air inspired also the guests of the festival to get involved in some interesting coffee discussions. It was great to see coffee industry professionals mingle together with the regular festival visitors and enjoy an informal chat.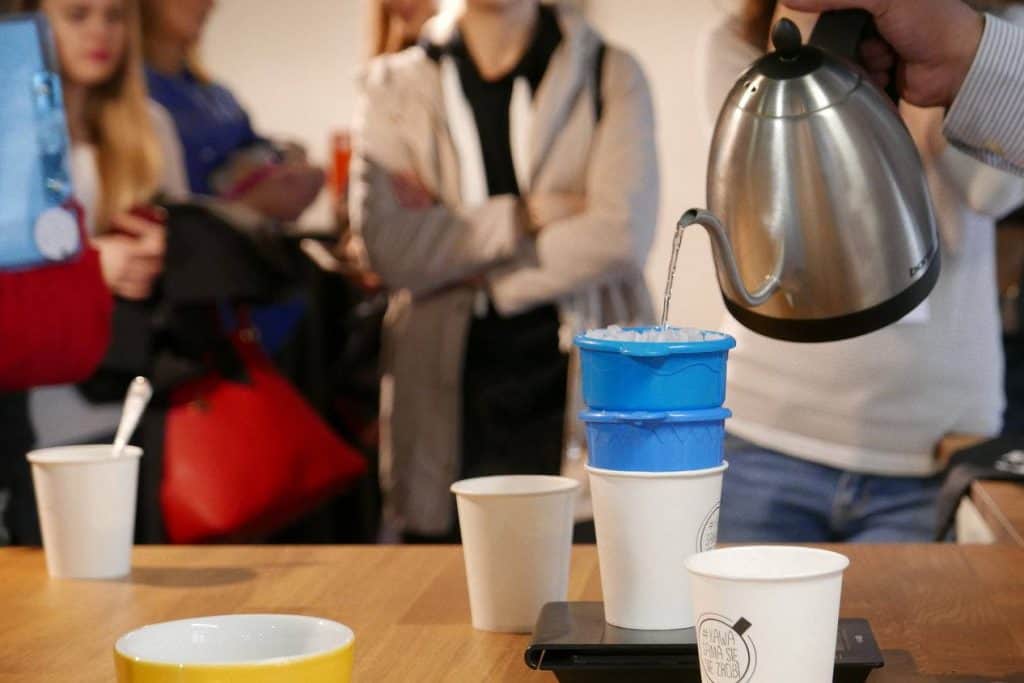 In my eyes, everyone who participated was a winner of this event but the final awards were given to the following contestants:
Best Brew: Anastazja Kaczmarek who achieved the cleanest and the most complex brew using a fully-adjustable and eco-friendly wooden basket brewer.
Best Design: Uri Wollner for a smart, two-layer brewing device fixed from his kids' toys.
Overall winner: Anna Gornich for a beautifully crafted device made from bicycle and furniture parts. It resulted in a clean and bright cup of coffee.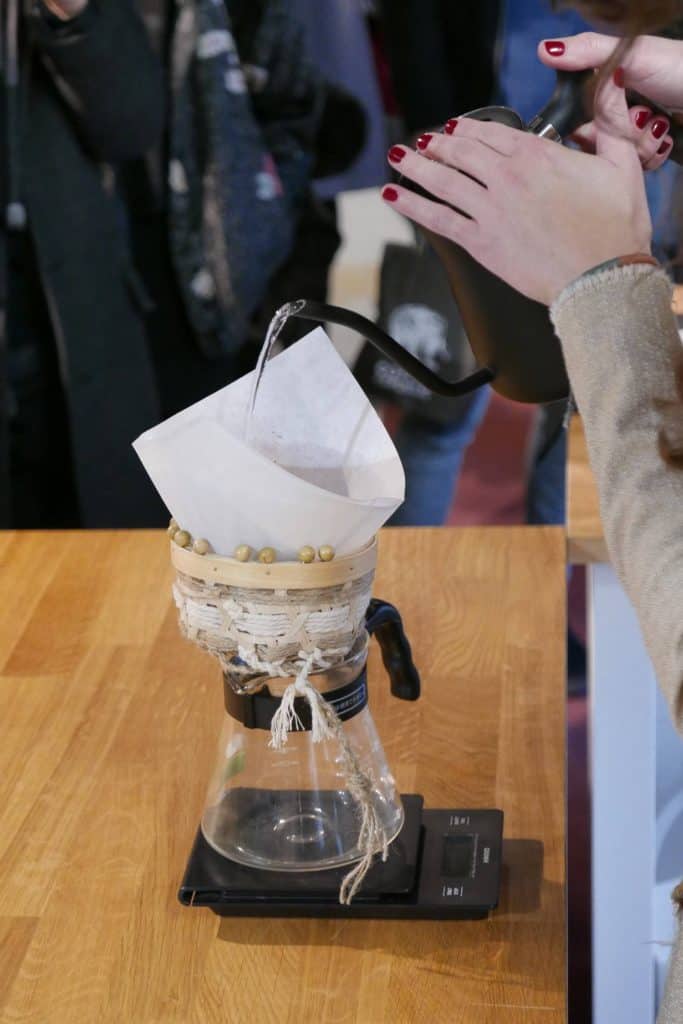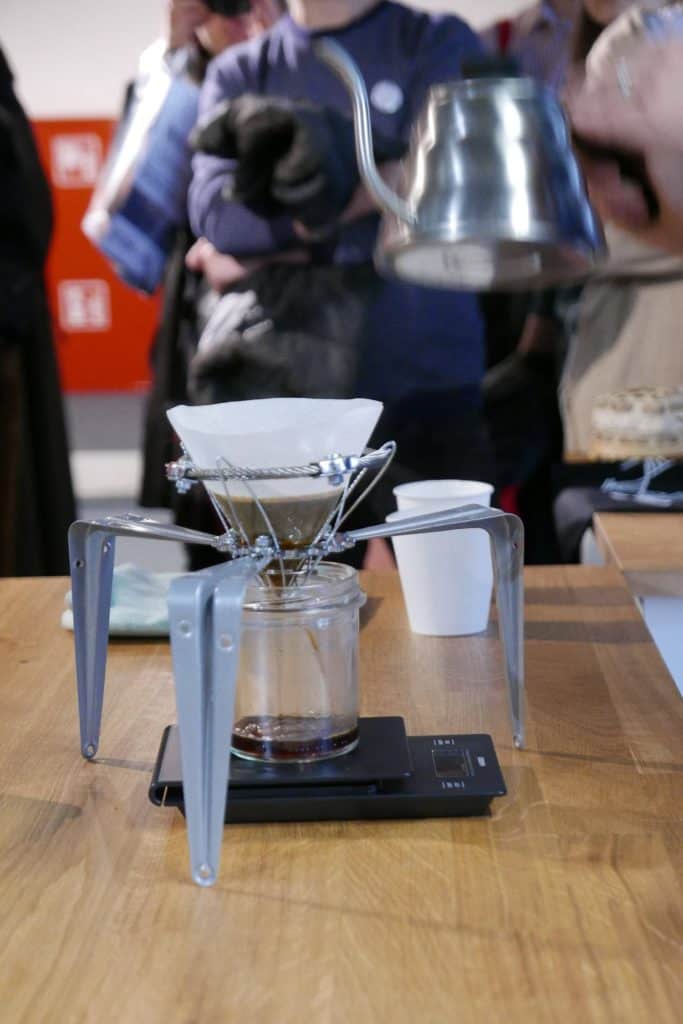 If you would like to participate, host or support the future editions of Creators Cup, please follow and contact Raf Makes. Let's create together a hype for such events to sprout around Europe and engage the local coffee communities in some creative brewing.