Hynek Jahoda works as a head barista at Ostrava's CØKAFE espresso bar. Their team recently opened a new space in Poruba district, which serves a combination of great vibes, delicious food and a careful selection of beans and other produce.
All that is accompanied by some great music choices, which is the case of both of their establishments as you can be convinced below. Venture outside of the centre of Ostrava for a brunch, or get a taste of their faster playlists at their espresso bar in the city centre. Hynek created our November mixtape, enjoy it!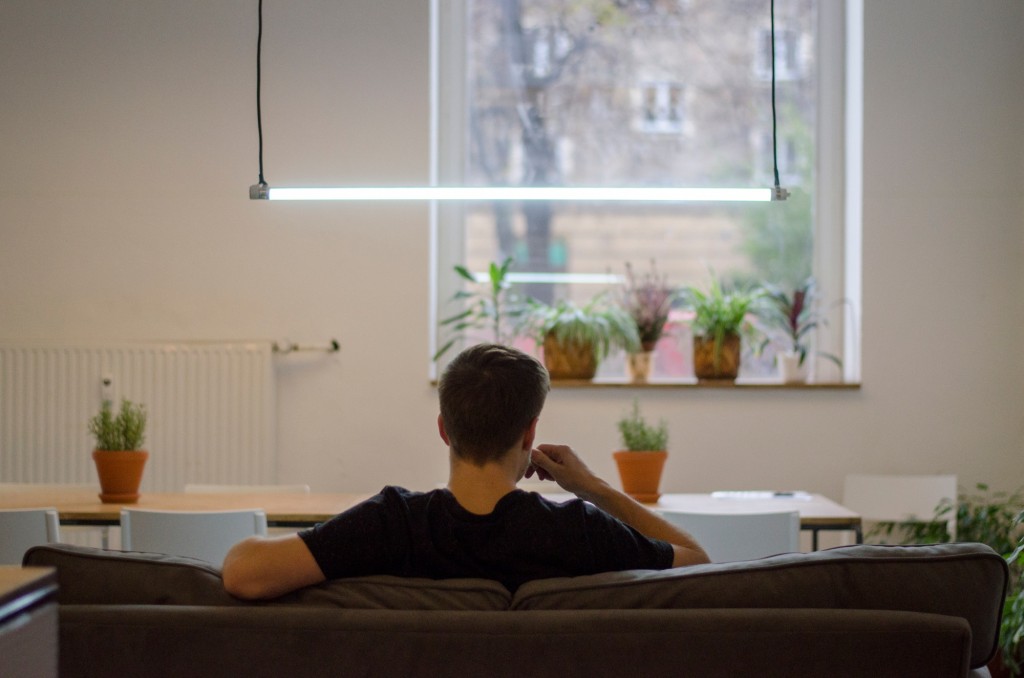 "Here is 57 minutes of CØKAFE espresso bar atmosphere. This playlist slowly wakes you up and brings happiness to any café lounger. In the espresso bar I try to evoke an energetic mood rather than a melancholy. This playlist was inspired by my competition set."
Tracklist
1 – Paper Trails – Darkside
2 – Metatron – Darkside
3 – The Brae – Yumi Zouma
4 – Looped – Kiasmos
5 – Gold – Chet Faker
6 – Lime Habit – POLIÇA
7 – Can't Do Without You – Caribou
8 – Sunburn Modern – Baio
9 – Do Not Ask – Shy Shy Shy
10 – Loud Places – Jamie xx Romy
11 – Howling At The Moon – Phantogram
12 – Murderers – John Frusciante
13 – Time To Get Away – LCD Soundsystem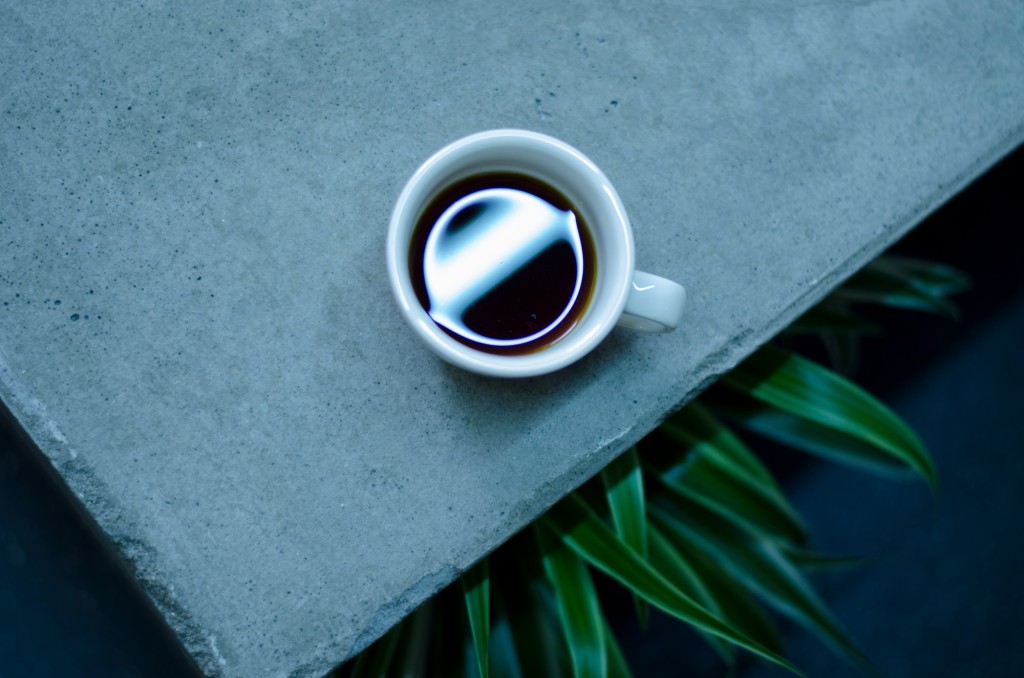 What is the biggest influence when creating a playlist for the cafe?
It's a difficult question. Definitely customers. I know personally many of our customers and their music taste. So I'm their Dj.
How does the space defines the style of music you would like to play there?
Acoustics are a big part of it. In a small espresso bar I'd like to listen to an energetic indie music like Cage the Elephant, Caribou, LCD sound system, etc. But in a café with high ceilings I like listening to atmospheric music with a cool bass like Darkside, Nicolas Jaar, Kiasmos etc.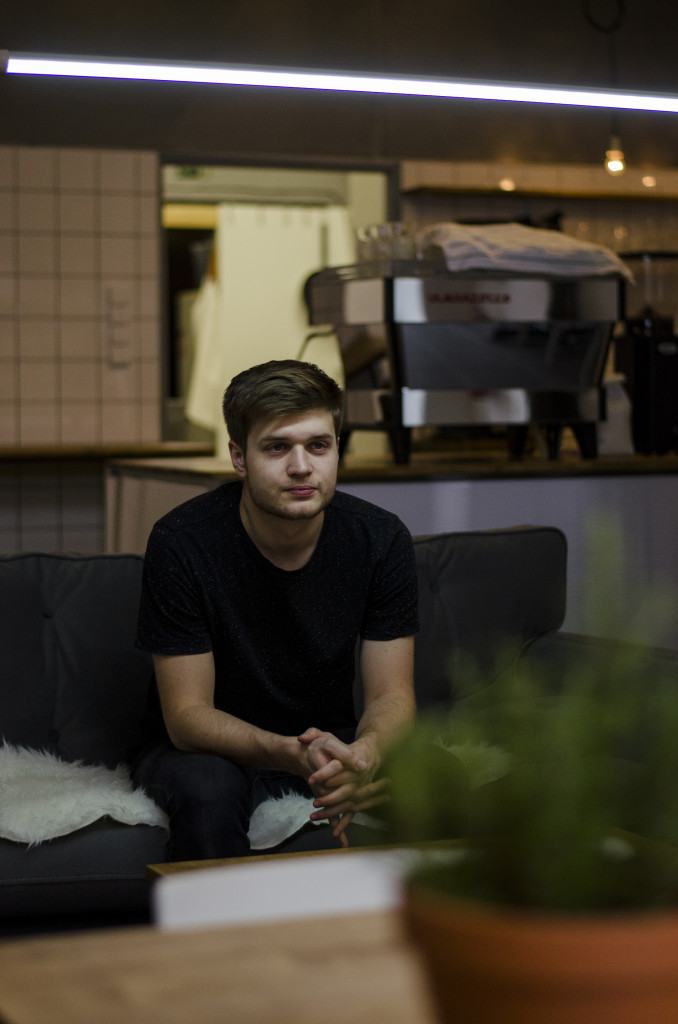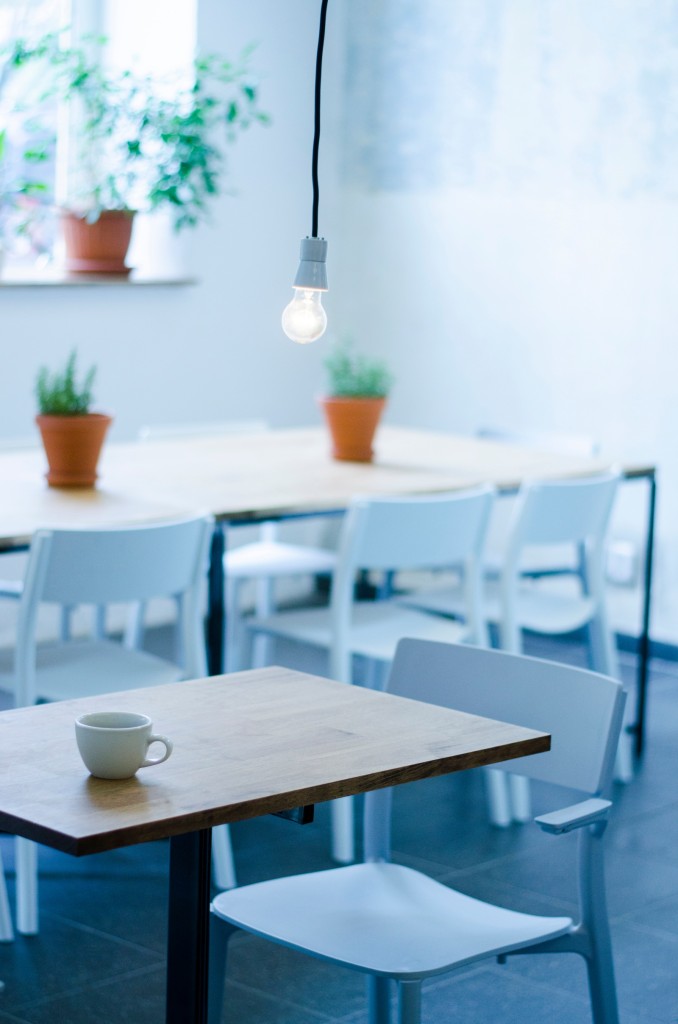 What is your favourite channel to search for new music, and what about some channels for coffee – podcasts, blogs, books?
When I was younger it was last.fm, at this time it's Spotify. But the best way to search for new music are definitely festivals and people with the same music taste.
My favourite way of searching for new information about coffee are BaristaHustle by Matt Perger, Tamper Tantrum, Scott Rao and my soulmate Kateřina Šlachtová. She's the best, she's the queen.
Where did you receive the best coffee and music combo in the last month?
Recently I dialled in our espresso on the new La Marzocco Linea PB with the built-in scales and I was listening to my 'dialing in playlist'. The mood, good water with the perfect ppm and awesome coffee by Patrik Rolf Karlsson (April coffee Copenhagen) made my day.
You have recently opened a new cafe in Ostrava, CØKAFE Bistro&Espresso bar. Could you tell us a little bit more about it?
It is a big brother of the espresso bar in the centre of Ostrava. We tried mainly to dulcify the experience of our customers. Now it is not all just about coffee but also about food.