What started as a single post on Instagram resulted into 1572 coffee enthusiasts exchanging coffees from 53 countries around the globe. The way that the Third Wave Wichteln connected speciality coffee community is incredible and judging from the excitement on the both sides it is just the beginning.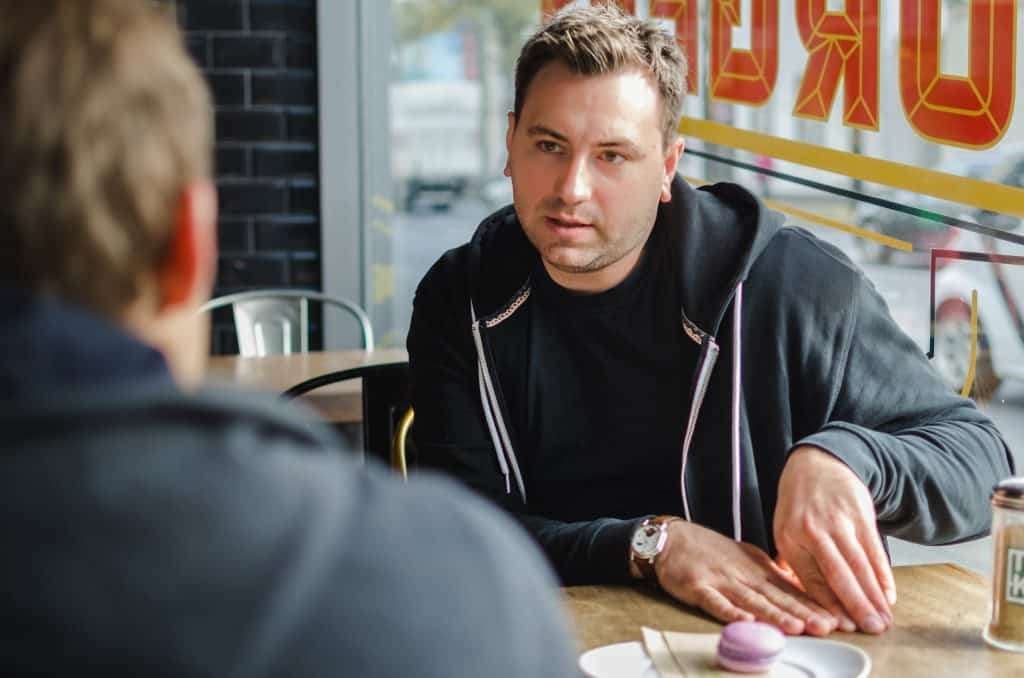 Who is the person who co-founded the largest peer-to-peer coffee exchange on the world? We met Markus Reuter during our coffee stop in Dusseldorf and we are excited to bring you an interview with him. Meet Markus and get inspired!
NOTE: If you want to be informed about the next coffee exchange, you should enroll their newsletter.
Let's start with a simple question – what coffee (and how many of them) did you drink today?
Today I had two coffees. A Parlor Coffee from New York, Brooklyn, which a friend brought me from a trip to the US. Rwanda Karenge. I made it in a Hario V60. It is a great coffee. Parlor is one of my favorite brands. I like their philosophy, their packaging and I love that they have a café in the back of a barber shop in Williamsburg. It is so cliché and very "hipster-like" but the quality is outstanding.
The second coffee was Kayanza, Burundi from Kaffa Roastery (Helsinki, Finland). A friend gave me some beans to try and of course the coffee was great too – silky and fruity.
What was the cup of coffee that started your journey? Was there any?
Almost five years ago, I was in London for a weekend. I went to Borough Market. In my private blog I wrote about how the food scene was changing. I was primarily amazed by a long queue standing in front of a certain food shop – Monmouth Coffee. I took a peek inside and saw the old white ceramic filters like the ones my grandma has. People were like crazy – standing in a line for almost half an hour to get their cup of coffee? Until that day I didn't even drink coffee but I had to try it. I stood in line for 25 mins until I ordered a cup of coffee. That was my first cup of Specialty Coffee I was totally aware of. I bought one of these classic ceramic filters and some bags of fresh beans straigth away. That is the moment my coffee obsession started.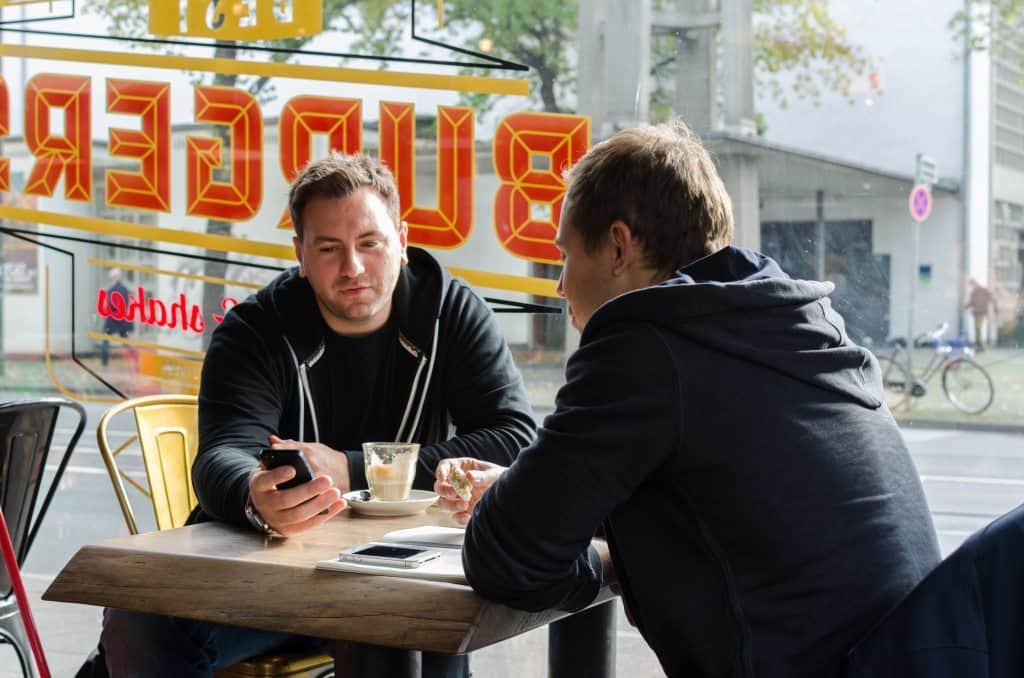 Even thought I love coffee, I must honestly say, my passion was further developed rather by the great people around coffee than the coffee itself. In the last years I met a lot of them around the world. Just to mention one, the guys from Love Coffee three years ago, when I lived Sweden. Two years ago we had the idea for the Third Wave Wichteln and this changed a lot.
As far as I know you didn't become a coffee professional – what is your profession and what motivates you to stay close to the coffee world?
I have a confusing and unconventional background. I studied educational science in Regensburg and Hamburg – it means I was creating learning and teaching environments with new media (that's how social media and most collaborative online tools were called back then). Two of my fellow students started their own communication and marketing agency in Hamburg and I joined them. After two years, I moved to Sweden for 6 months and then I got a call from a big German telecommunications company. So, I moved back to Germany and since January 2012 I am working for the design department of Deutsche Telekom.
There is not a clear correlation between my job and the coffee world. Maybe the passion and combination of craftsmanship and science is similar. Many colleagues are also foodies, so they like the idea of hand made coffee.
Do you have a favourite roaster or café you want to mention?
There is one. My local roaster and café Woyton Roast Inc. They are quite long in the business (more than 10 years) but just started roasting and adapted to the whole "third wave" attitude two years ago. They are getting better and better every day – the main reason is their talented quality manager and barista Mateusz Petlinski. He posess incredible taste buds and and is able to brew coffee so it tastes the way he wants it to taste. In 2015, he won the German Cup Tasters Championship and the German AeroPress Championship and he will compete in both Seattle and Gothenburg for the World Champion title. It is great to have someone like him close by. It is always educating, entertaining and fun to talk to him about coffee.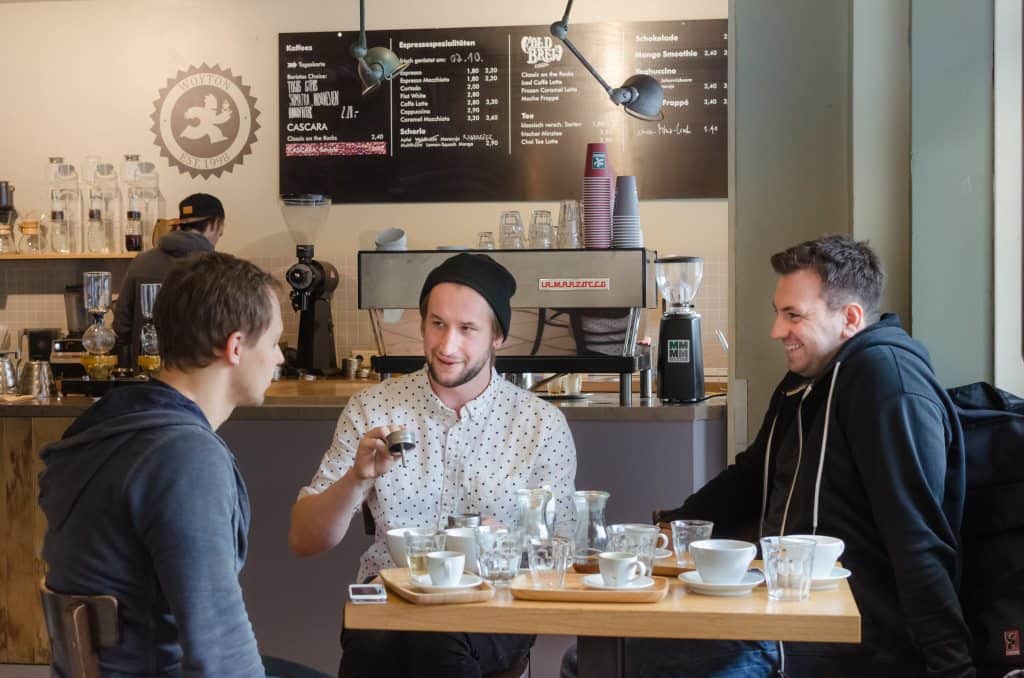 In Dusseldorf, you told us about the idea of having a brew bar (in an old kiosk). Are you still working on that?
Haha yeah, three friends of mine and I bought a kiosk – it is an old blue shed that was standing on a square close to my house. It was standing there for more than 50 years. It was the kiosk where I bough my sweets when I was a kid. The last two years it was empty and started to rot so the city decided to torn it down. My friends and I couldn't let that happen – we got together, talked to the city and saved the kiosk. We had to move it though. Now it is standing at a safe place and we are planning on bringing it back. Because of our passion for coffee and bringing people together we have the idea to combine it and create kaffeebuedchen.de. The basic idea is to use the kiosk as a permanent pop-up location. The location is aways the same but different things can happen there. We want it to become a place where people come together and have a good time. It could be anything – a café, a bar, a BBQ-spot, a mini-marketplace for vegetables or flowers, a private disco, anything…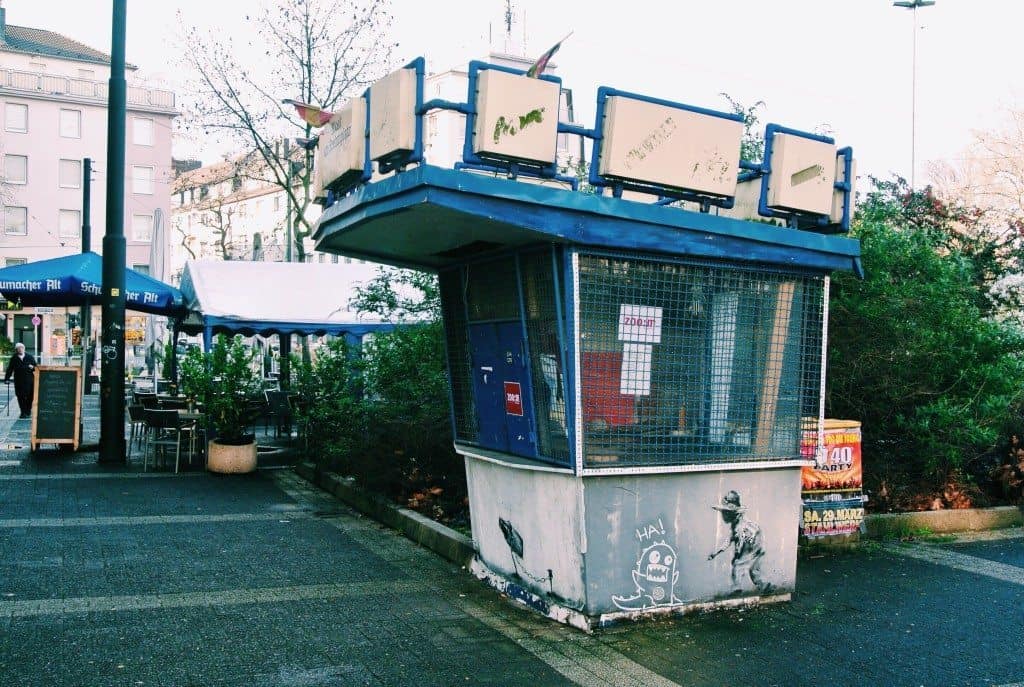 Let's talk about the Third Wave Wichteln now. What made you to start this adventure?
At first it was just an idea which I posted under a photo on Instagram. I liked the idea so much that I couldn't let it "die". I sat down for a few hours, started a website (in the beginning a simple tumblr), a google document where people could enroll and started to spread it out. André and Thorsten liked the idea so much that we all worked together on this since December 2013. I would say that we were also lucky that the idea found an audience that helped us to spread the word. In its essence it is very simple process: buy a package of coffee, wait for a name and address, send it to the person and wait for your coffee to arrive. That's it.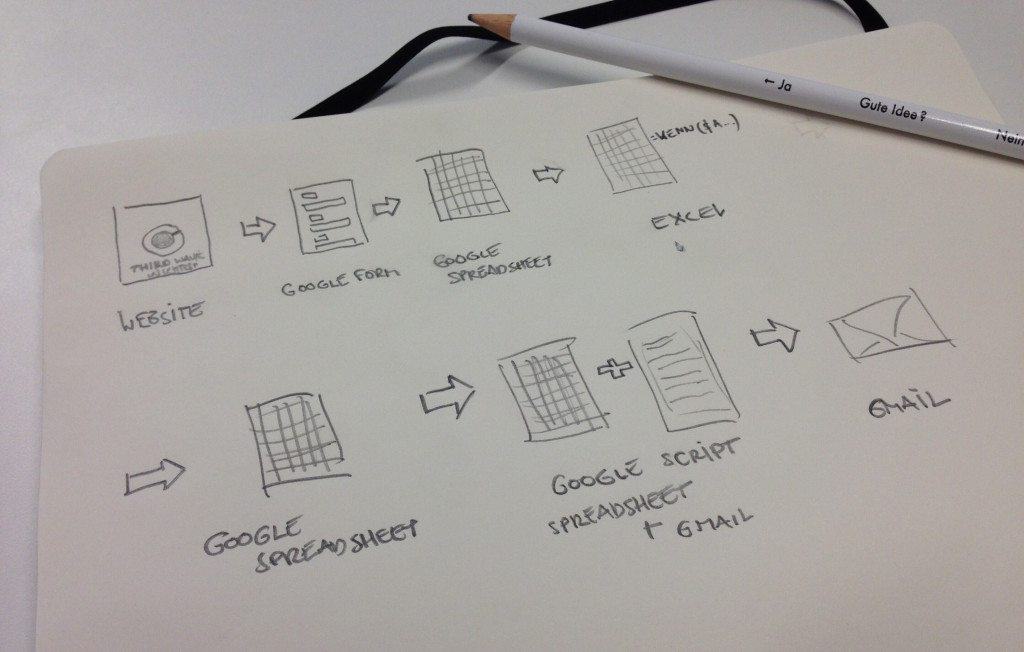 You mentioned André and Thorsten, there is three of you managing the project – how did you split your responsibility?
Funny thing is that, so far, all three of us have never met in person. And we've never really talked about responsibilities or something. It simply works. If there is something that needs to be done, we talk about it and split it up. André Krüger aka @bosch has a massive base of followers, he writes for magazines and makes art projects – so he makes a lot of stuff that could be called "marketing" or "pr" but it means mostly talking to the right people. Thorsten Keller aka @lastguest_hh also has his other project Coffee Table Mags, which is a marketplace for international independent magazines and of course it goes well together with coffee.
Share some interesting stories from the process of the exchange. What went great and what went terribly wrong? What are you the most proud of in this project?
Oh, there were several great moments so far. The main exchange which we had over Christmas 2013 and 2014 just became one part of the whole thing. Every now and then there are cuppings in various cities, where people come together, share their coffees and their taste experience. People still keep on exchanging coffees on a private level, which is great to see. That was the whole idea of the Wichteln – to bring people together and share the passion for coffee on a world wide level.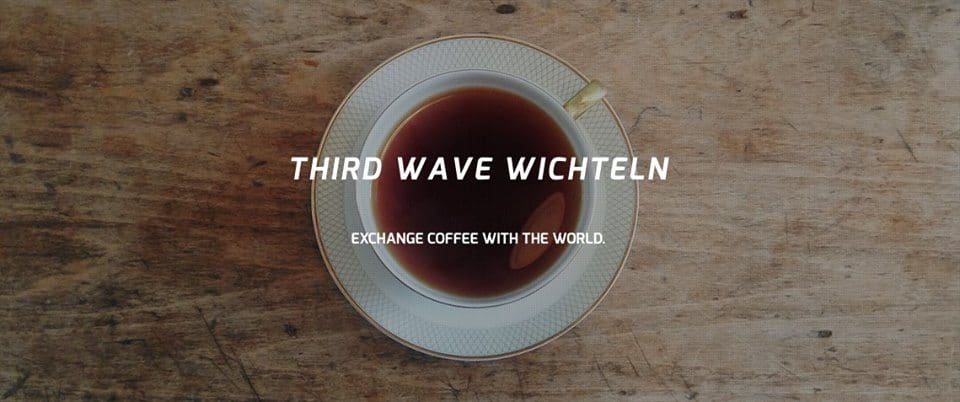 I am mostly proud about the harmony and passion for coffee which is exchanged within the community on every level, from the hobby coffee lover who asks how to store coffee to the professional barista who wants to exchange experience about single basket espresso shots. Just a few days ago, there was one guy who posted into the Facebook group that he is standing in front of the Eiffel Tower and needs a café recommendation. Within 20 mins he had 4 or 5 suggestions. It just works and it's fun.
The worst part is that many coffees didn't reach their recipients. There are several reasons: one is the parcel service – on an international level there are a lot of different qualities regarding the parcel services. You can also experience it on a 1:1 level. We experienced that during an exchange between a participant from Germany and one from New Zealand. The package from Germany arrived in New Zealand after 4 days. The other way around, it took 2 weeks.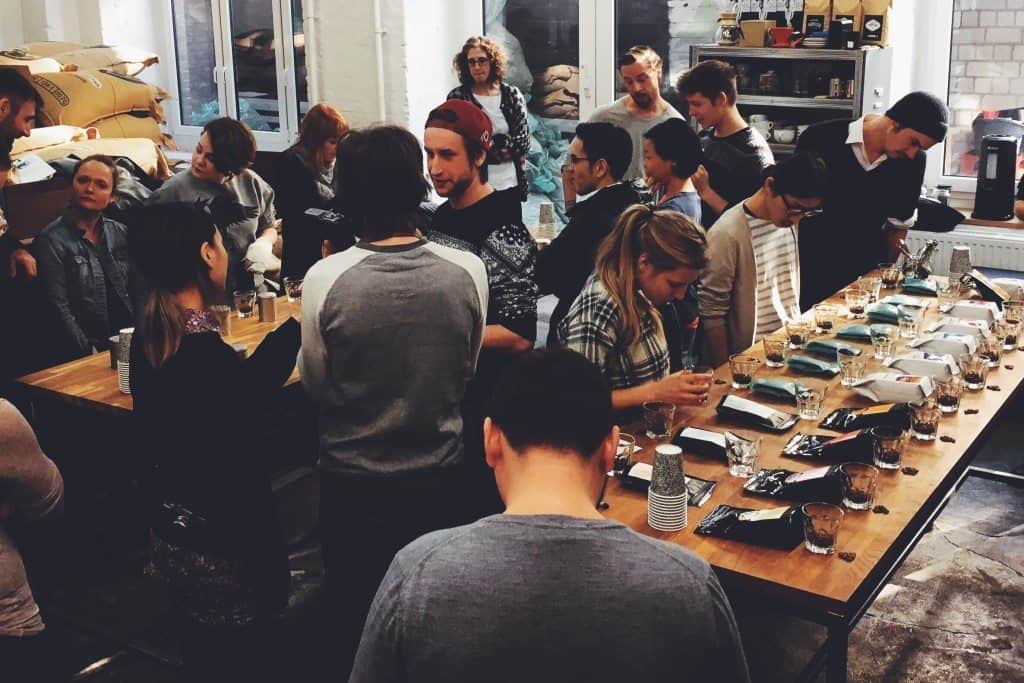 Another reason are customs: although the amount of beans and the value is not high enough to be hold in customs, sometimes it happens anyways. Apparently there were several problems with customs in Brazil and Iran. The third reason and the worst one of all is that somebody didn't send his coffee. That's just mean and we really don't understand that somebody would do that but we are sure it happened. We are working on solutions and improvements but this is difficult problem to solve.
I remember filling a final survey – are there any interesting facts and numbers that came out of it?
The survey was really interesting. About 20% of people did not receive their coffees but people still said they would enroll again 2015 anyways, because they liked the idea so much. The international shipping time was a few days up to 9 weeks. But the craziest number I've read was the price someone paid for shipping: $80 USD plus $40 for customs duties. And here comes the crazy part: the recipient had to pay $8 at the post office to get the package but she didn't do it – so the package got sent back again. So, that guy paid $120 for nothing. That is really sad.
My favorite comments in the survey: "I hope you will win the Nobel Peace Prize! ;)" and "We should buy shares of all postal services in order to influence shipping times".
I saw your were organising cupping events that serves coffees from the exchange. You are also meeting the community at the Amsterdam Coffee Festival. What are your plans for the future?
Everything we do is bringing people together on the basis of their passion towards coffee, both digitally and in real life. We will see where this is gonna lead us. At the Amsterdam Coffee Festival we will give a little talk about the project. About our experiences and what it means to bring coffee people together. At the moment, we are planing an evening event with the awesome boys from Stooker Roasting Company. We are not sure yet what it will be but if you are in Amsterdam on May 16th, be sure to stop by. Generally, it is an exciting time for coffee lovers, a lot is happening and it is great to be part of this community.