As per usual, my excitement overcame my sadness of leaving this amazing place and it was for the best! My goodbye to the city of London was not too melancholic, it was just another "special" day off during which I got to visit my favorite spots and see my friends, who undeniably made London one of the most amazing and unforgettable places.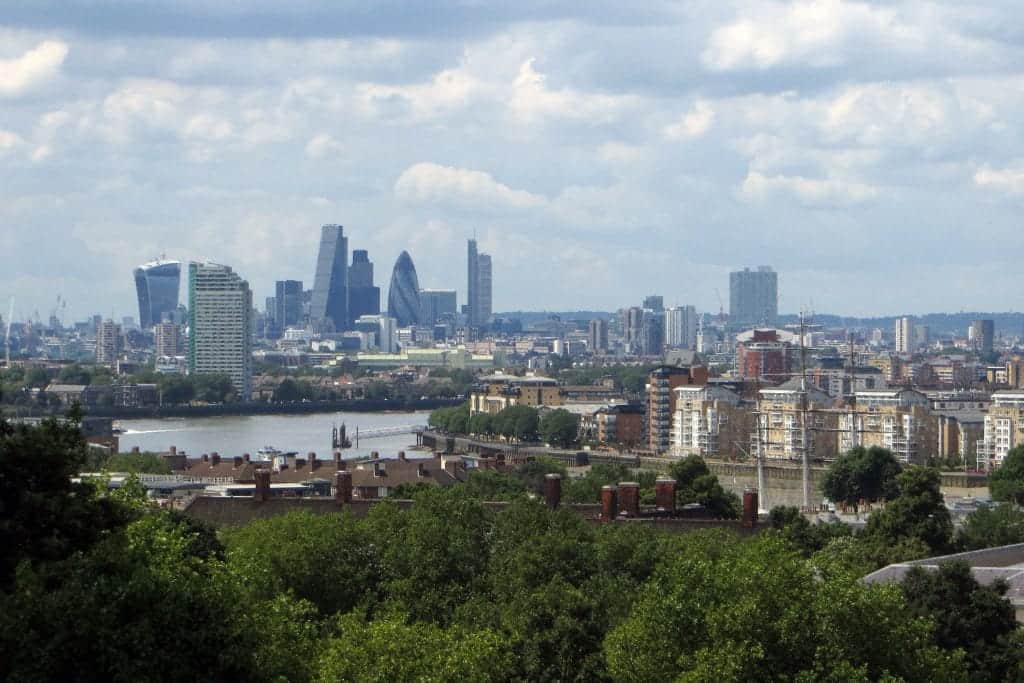 Before I left British capital I thought about my first few months there. A time when I was basically untouched by the specialty coffee scene and was eager to learn, explore, taste, and document everything.
I walked through the streets that I had first perceived as a maze of buildings; endless walls of glass and concrete in the City and tourists everywhere. Now I followed familiar paths and shortcuts, looking out for my favorite corners of buildings and seeing passers-by with familiar take-away cups in their hands, expecting the well-known smell of coffee being roasted or ground. I certainly felt the urge to run around the city trying to tick the boxes, visiting the newly opened or yet undiscovered cafes, but then I relaxed and left it for another time instead.
I wandered around the Square Mile's roastery area first, starting with a morning run through Victoria Park and then heading towards Bethnal Green Rd to stop by several not-to-be-missed places. One of my all time favorites Sclater Street's Craft Coffee delivers every time on all fronts. Coffee, food, service, space; one of the places you want to come back to all the time, but you feel like you should explore some of the new kids on the next block instead. The staff are just lovely and knowledgeable and that makes them great!
[one_half_column last="false" no_top_spacing="false" no_side_spacing="false" hover="false" empty="false" animation="" delay="" url="" ]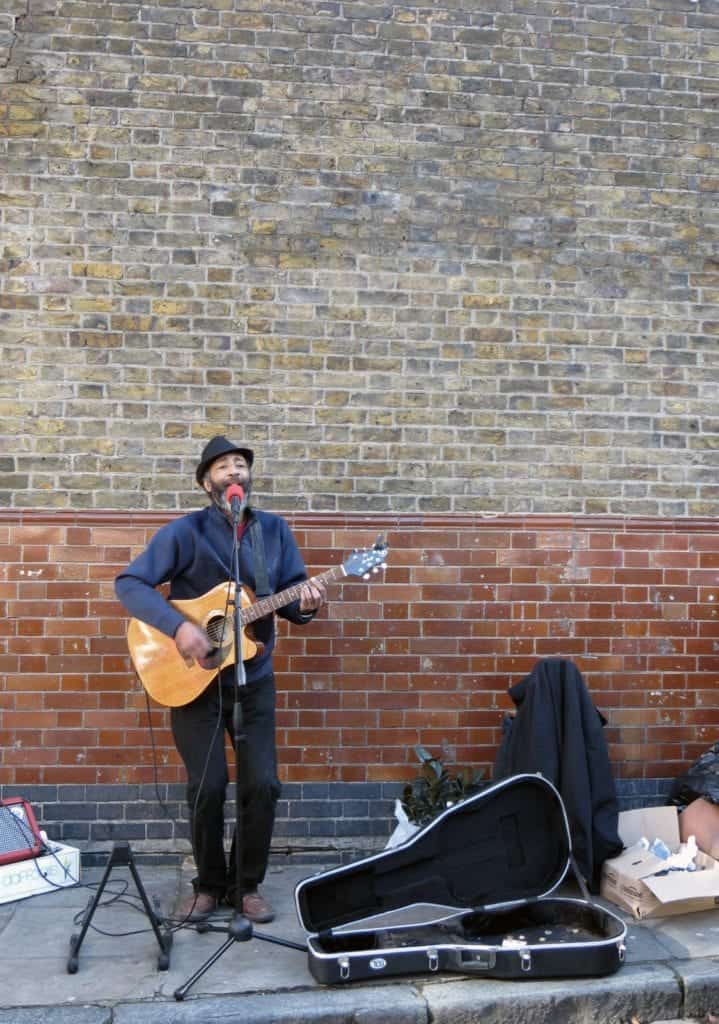 [/one_half_column] [one_half_column last="true" no_top_spacing="false" no_side_spacing="false" hover="false" empty="false" animation="" delay="" url="" ]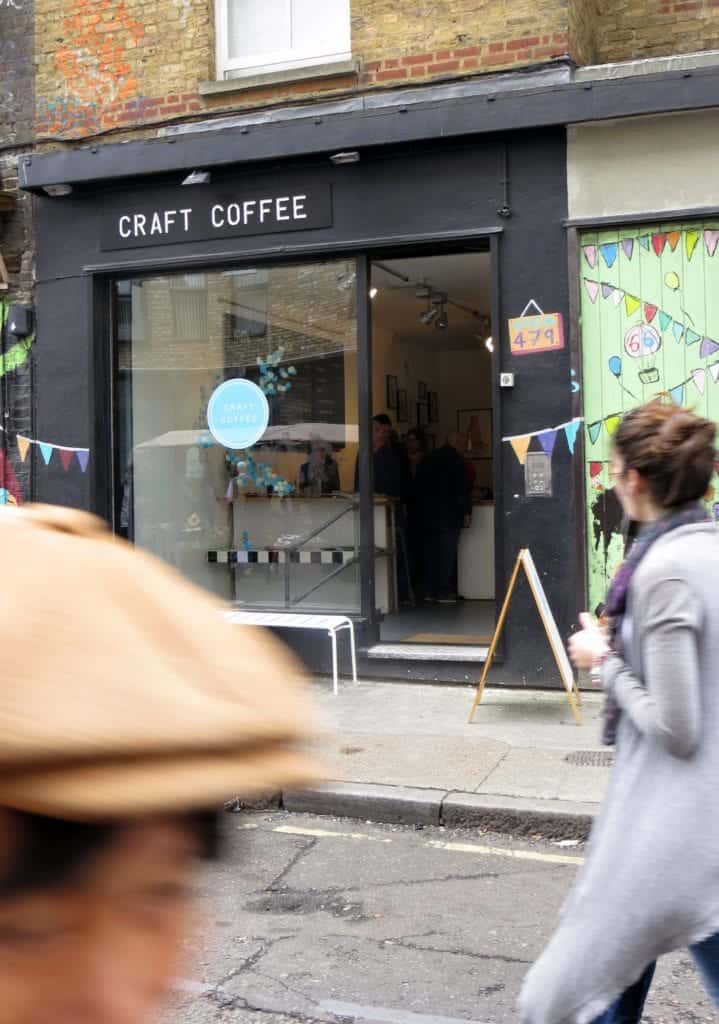 [/one_half_column]
The next stop always had me thinking about food the second I opened the door. I had the chance to eat a set menu dinner course at Lyle's some weeks beforehand, which was an incredible experience and everyone who appreciates great innovative cuisine and a carefully selected combination of flavors should dine here. Have it in, sat at a table lit by the sunlight coming through one of the massive windows and enjoy the minimalist and light space filled with the kitchen buzz.
I have certainly spent the most of my free time in East London, where the endless choice of good cafes, amongst other things, never failed to make my day better. Another of the top notch places, Bulldog Edition at Ace Hotel, would provide me with the most stylish area to hide away on the busy days in the capital while allowing me to sit in the heart of Shoreditch, just in case I would change my mind and would not want to hide away anymore!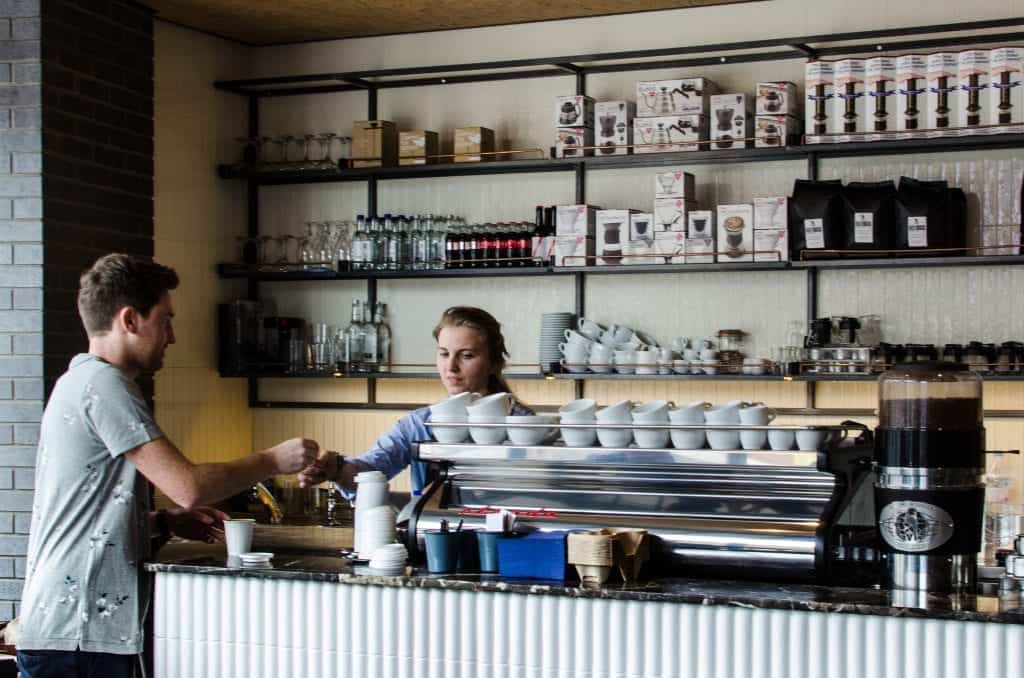 Eventually I did make my way to the centre, basically moving from sofa to sofa, parking it up at friends' work places to have a brew by their talented hands. To see them in action would always put a smile on my face. It was the case of Hubbard & Bell at Hoxton Hotel in Holborn as well, where I used up more of the free wifi than anywhere else, mainly because Petra Bartakova, the head barista, would keep me buzzing with delicious brews every single time I'd visit her. Most of my writing would be finally finished here.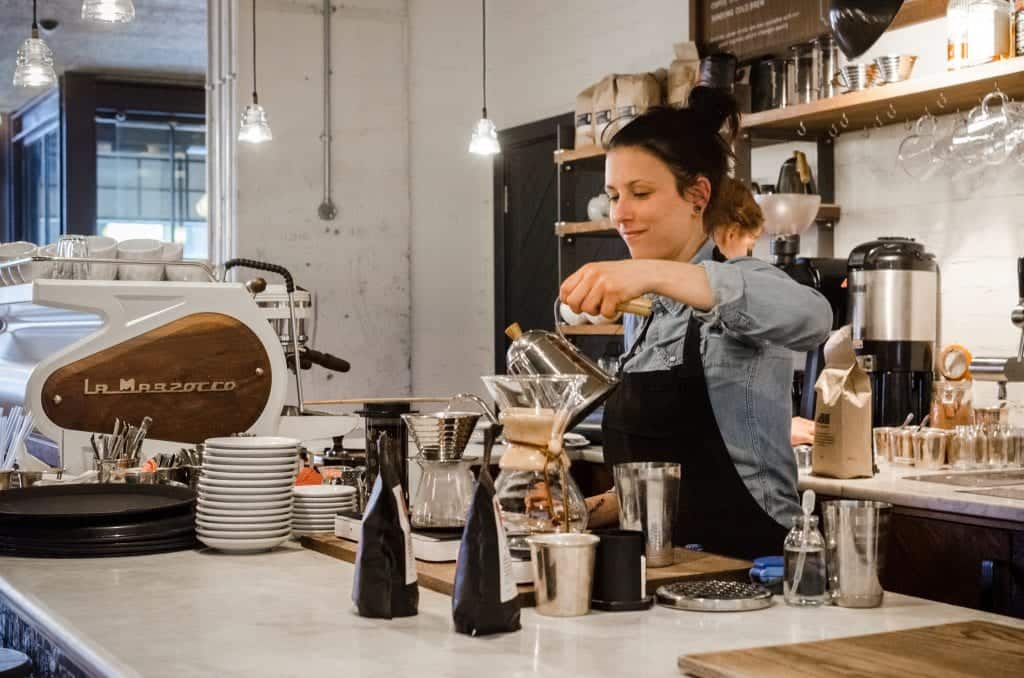 By the time I got to Curators Coffee Gallery on Margaret Street I was already pretty high on coffee. It was coincidentally also the time of the day when you stop drinking coffee and start drinking beer instead! Nevertheless I could not leave London without having my amazing friend Donald Venables brew me a chemex on the sleek bar at the Gallery. This place has always been a great spot to meet friends, hide away from the crazy shoppers on Oxford St and basically find refuge from the crowds at any time of the day.
I realized I had left London at the beginning of its next innovative chapter. The café culture had started to twist towards a new age, evolving and revolutionizing the idea of a coffee shop as we have known it. Roasters are cooperating and organizing social events and other activities that are all cultivated within the capital's coffee family of roasters, café owners, baristas and all the enthusiasts that get involved with coffee.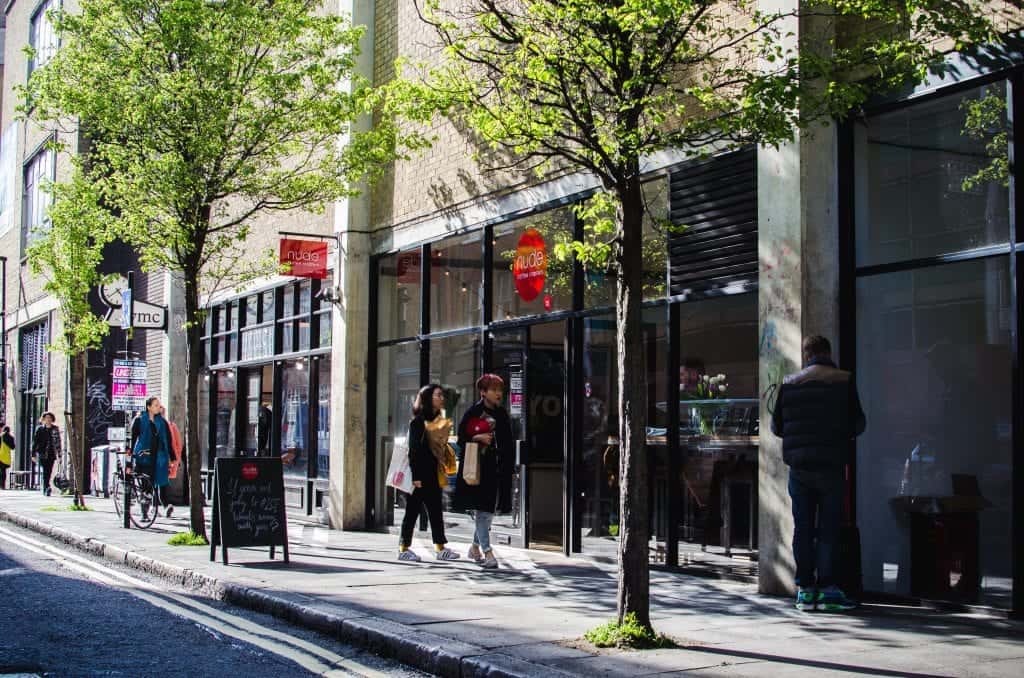 I am thrilled to have known London through the eyes of a barista-beginner and eventually through the eyes of someone, who had lived and known London through its personal attitude and experience. I am even more excited due to the fact that I will eventually return for a trip and will rediscover this ever-evolving city, paying a visit to by-then established cafes that popped up just after my departure.
London was my home for two years and I have great memories of it. As much as I enjoyed living here, I moved onto another adventure to discover myself and what my future holds for me somewhere else. It is not London I am leaving, it is Berlin I am joining. I choose arrival over departure in order to always progress further. I love London through and through and will not hesitate to be surprised and amazed by its unique and memorable momentary face when I go back, which will not take too long, as I miss it already!
Karolina Kumstova (@Karo_Tornado) works as a barista in London Berlin, loves filter coffee, travelling and writing.