Standart Festival
May 27, 2017 @ 10:00 am
€12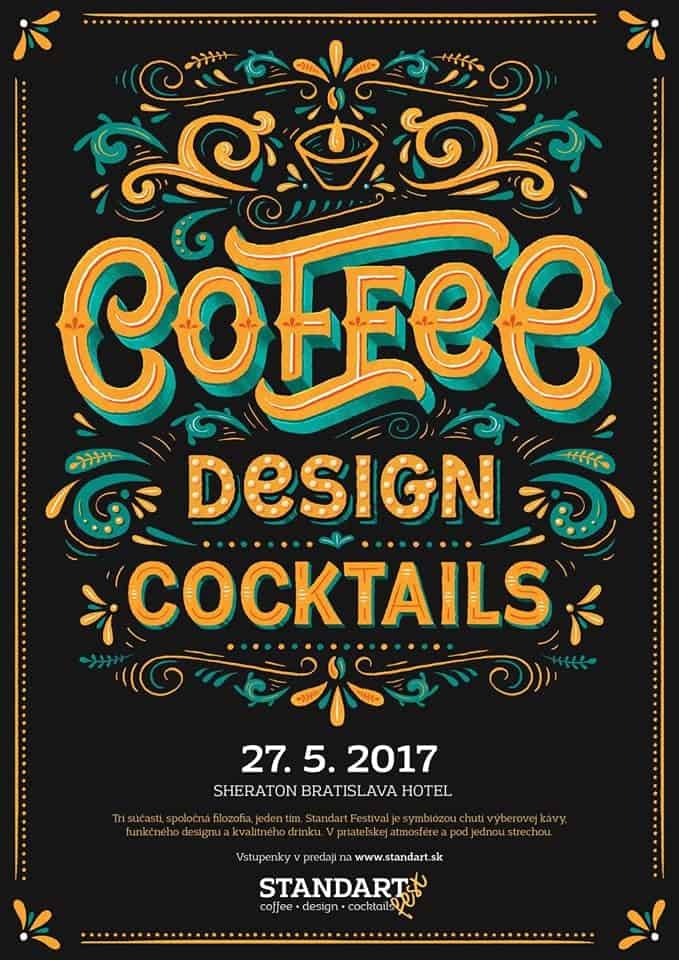 Standart Festival is based around three main topics: Speciality coffee, Design and Cocktails. We believe that by merging those three elements we can create a unique atmosphere, together with brands such as La Marzocco, or Nuova Simonelli.
Presentations, workshops, espresso bars, brew bars, gin (!) bars, a design lounge + a massive after party are the main features of the festival.
This year, you can look forward to presentations by Stephen Leighton (Has Bean Coffee & Drop Coffee), Marco Arrigo (Bar Termini) or Maťa Očenášová (MAD DROP espresso & brew bar ♥). There are more names and a full programme to be announced, stay tuned!