We have travelled all over Europe, and have been hearing the praise on the great coffee professionals for over two years! Now we would like to ask you, our readers, to help us express the love and opinion of the community.
For the very first time we are announcing the European Coffee Trip Awards to award the professionals of the specialty coffee scene in Europe for their extraordinary work!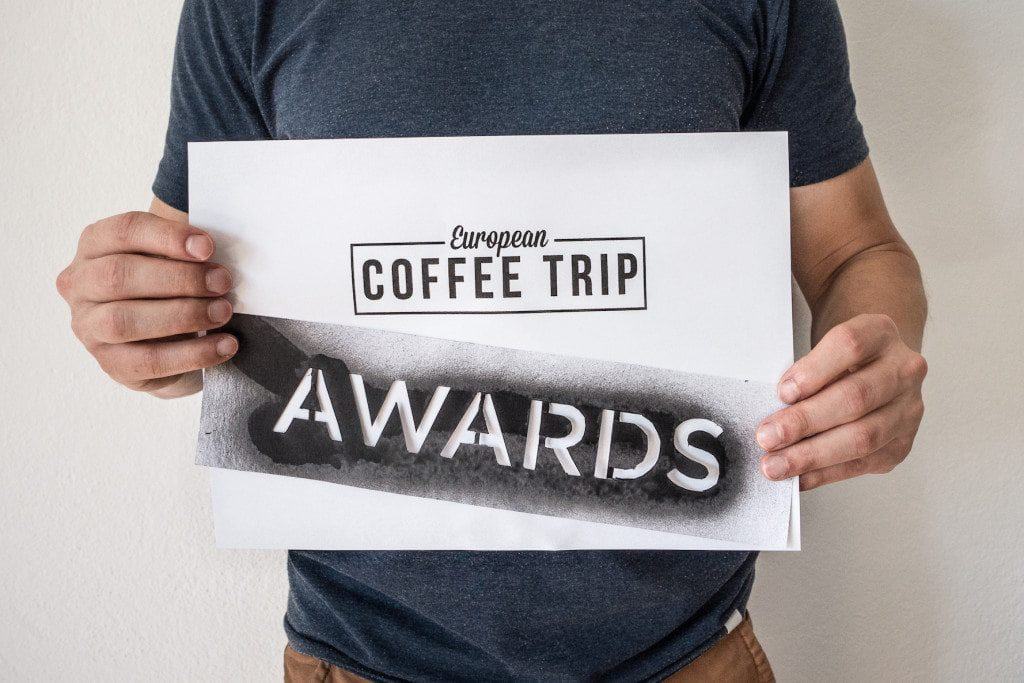 We ask you to share your opinion with the use of this simple form. In each of the 7 categories you get to nominate 1 to 3 businesses or individuals who you think would deserve the nomination the best.
Fill out this nomination form until August 31, 2016. The five top nominations within each category will go onto the final vote, which will happen later on in September.
7 categories
1 – Best European Cafe
2 – Best European Roastery
3 – Best European Cafe Design
4 – Best European Instagram Account – Business
5 – Best European Instagram Account – Consumer
6 – Best European Coffee Packaging
7 – Best European New Coffee Product
The nomination period is over. Thank you for your votes! We will share the finalists in each category in the coming weeks!