Denis Kramář is a 27 years old barista working as a Head of Coffee at Rebelbean in Brno. Over 6 years of his career in coffee, he got involved in many exciting projects like a mobile brew bar serving filter coffee in Brno's city centre or opening a busy specialty cafe in the office park area. Denis also hosted our popular video about various iced coffee drinks you can order at the coffee shop!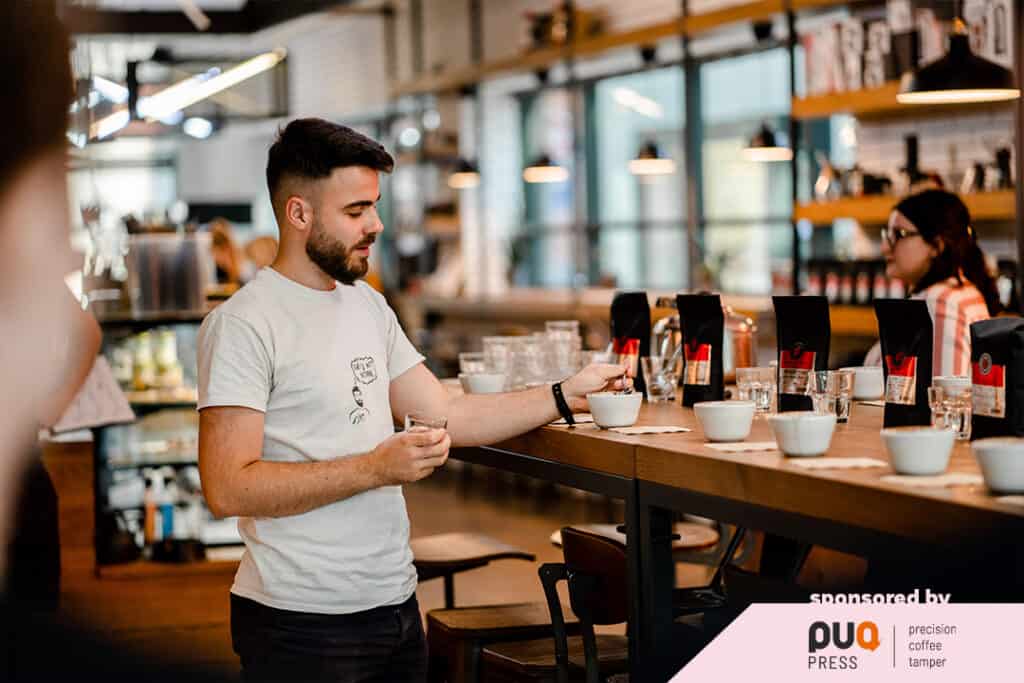 Most recently, as a first-time barista competitor, he became the 2022 Czech Barista Champion (watch his barista routine) and will represent the Czech Republic at World Barista Championship in Melbourne.
Denis, what is your first memory with coffee?
My first memory is the awful smell of coffee my parents used to drink when I was young. That memory kept me from drinking it since I was almost 18. The first coffee I've probably tasted was made on some home espresso machine with sugar and milk that my girlfriend made.
My introduction to specialty coffee was with Hasbean coffee in Café Jen in Prague where my girlfriend started to work when we finished high-school and started at university.
Could you describe the moment or situation that made you decide to become a barista?
I've spent a lot of time sitting at the bar, watching other baristas do the job. At first, I was pretty sceptical about the whole process of using scales, talking about different coffees and I was making fun of it. Slowly I was getting excited and after a few months, I became a complete coffee nerd. So later, when I moved to Brno to study at university I decided to find a part-time job as a barista. I took the first job offer available which was Brew Bike Brno project by Rebelbean and I stick to this crew until now.
What is the funniest thing that you have experienced behind the bar?
Once I found myself in front of one of our cafés at the starts of the morning shift without the key which my colleague forgot in his pocket on previous night. For a few hours, I was explaining to customers that I can't serve them coffee because I can't get inside.
Another funny story was when I was hosting a public cupping and my thermometer was broken so I ended up brewing coffee with like 70°C water instead of 93°C. The moment when I tasted the coffee and found out it was pretty cold was price-less.
If a career in coffee was not an option, what job would you be doing?
I would try to find a job in the industry I have a master's degree in, Audio-Engineering.
Do you have an unusual habit or hobby that you love?
I sometimes like to watch chess streamers on Twitch.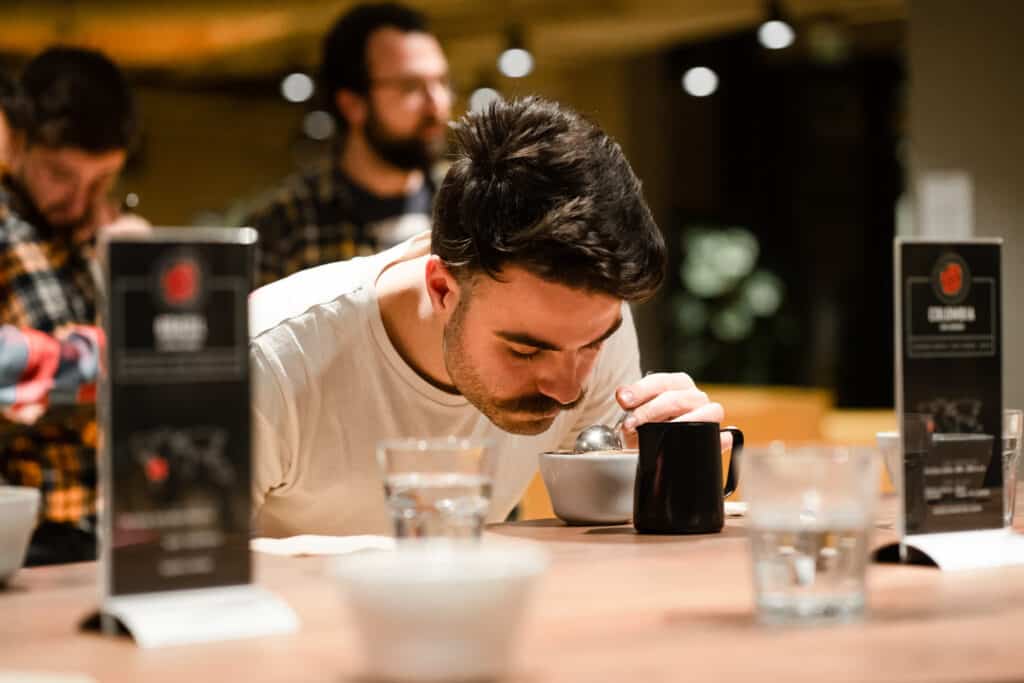 Are there any bad recommendations you hear often in your profession?
I would say too much attention to detail and strictly following recipes and rules could make more harm to the starting barista.
My advice to everyone thinking about a barista career is to try to focus more on customers and the whole experience and enjoy yourself doing the job. For me, making good coffee was a set standard and the customer service was the main job you need to focus on.
When training new baristas, what skill or habit is the most difficult to teach?
Definitely the communication with customers and also with the team. That's something that is really hard to teach or create a workshop for. Also, the sensory skills which are necessary for dialing the coffee are pretty problematic, because it's a matter of building experience and it also depends on subjective perception. All the other skills like latte-art or consistency just take some practice but are not hard to learn.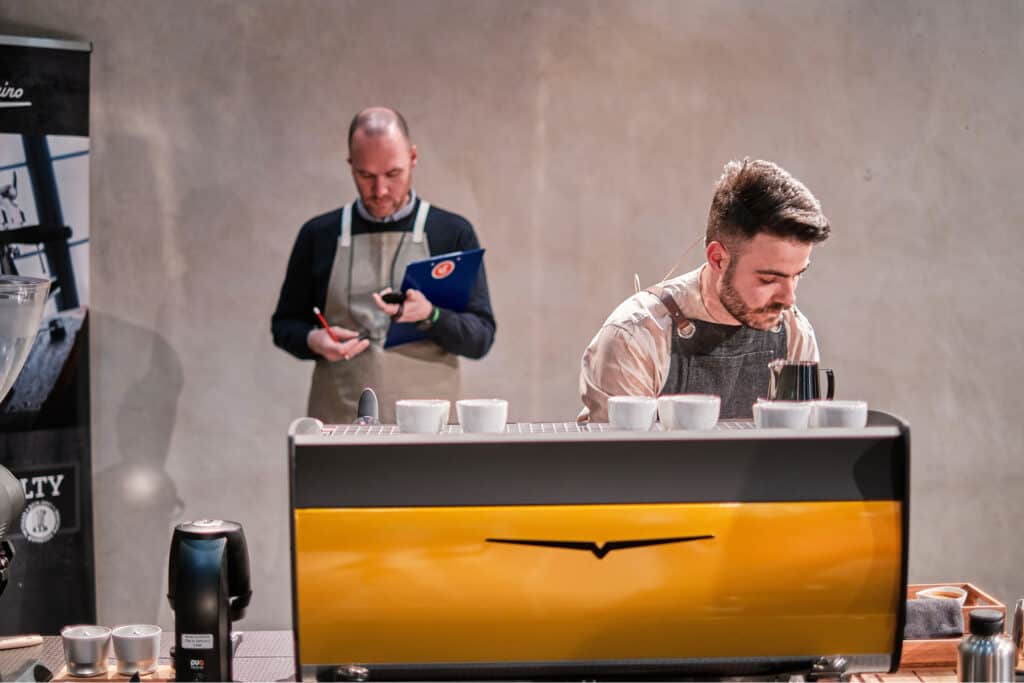 What is the one thing you would miss the most if you could not work as a barista anymore?
It would be those connections with customers. Those small talks and direct feedback on your job is what I love the most. I can't imagine working on something and not knowing if my job is appreciated or not. Yeah, and also the free coffee would be a huge loss…
What has been the best experience you have had in the speciality coffee industry so far?
I think I have to say Czech Barista Championship 2022. The first time competing was a strong experience by itself, seeing the competition from the other side and hanging out with other competitors and famous coffee people.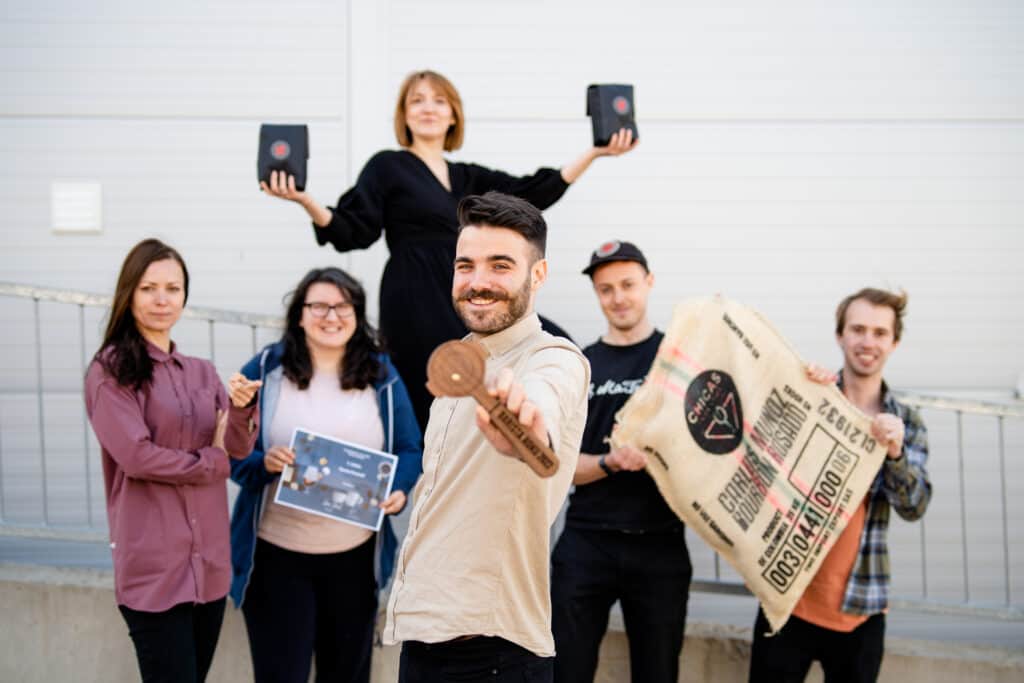 Another great memory was the opening of our café in Vlněna. It was the first really big project of Rebelbean roastery and it was always our dream to have a big and busy coffee shop. So the opening night was kind of a dream come true and all of us felt a lot of satisfaction for our hard work. It's something that just sticks in your mind.

Quick Fire Questions for Denis Kramář
Would you serve filter coffee with milk, if asked for it?
Sure thing.
Do you ever take sugar with your coffee?
No
Espresso or Filter coffee?
Both at the same time
Do you aim for Sweetness, Acidity, or Body?
Sweetness
Milky or Black?
Black
Slurp or Spit?
Slurp
Sit in or Take Away?
Sit in
Cake or Pastry with your coffee?
Pastry
Favourite piece of barista equipment?
Brush
What is the wifi password at your cafe?
Rebel123