The London Coffee Festival 2015 brings something new and exciting this year. Coffee Masters, the fast-paced multi-disciplinary barista competition designed by the team at Allegra and coffee creative duo DunneFrankowski.
The first round of qualification, taking place in the end of the last year, was based on a 1-minute signature drink entry video resulted in just 16 entrants from around the world who will be competing in London for a £5000 cash prize.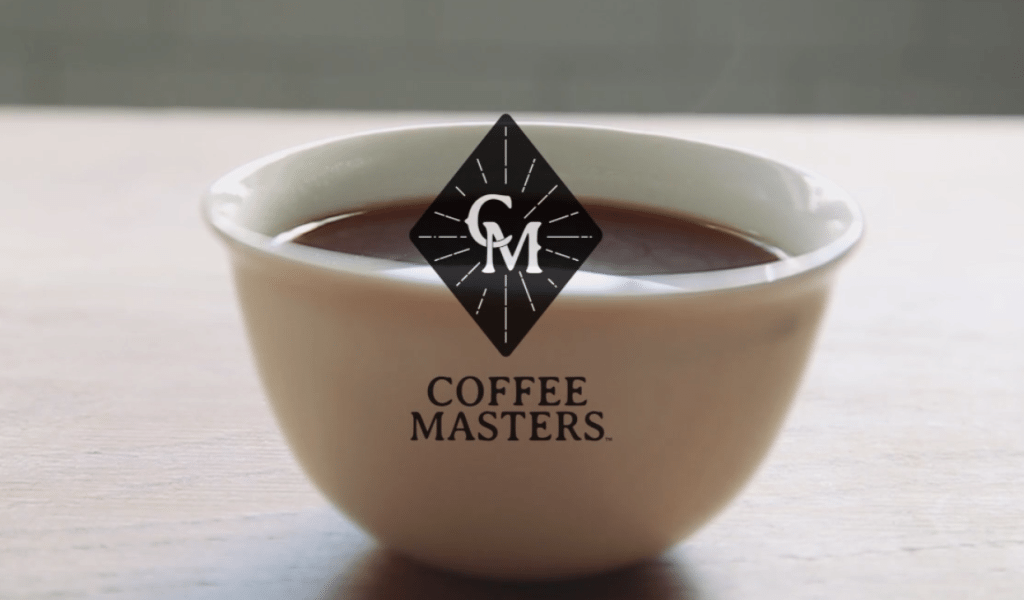 Competitors will be tested in 6 disciplines with each focusing on a different skill that a professional barista should posses.
The Cupping – "The Cupping tests the barista's ability to understand taste profiles in a highly-competitive time-pressed battle."
The Brewing – "The Brewing tests the barista's ability to choose the right brewing method for a coffee."
The Latte Art – "The Latte Art tests the barista's mastery of milk, challenging them to create specific patterns in milk-based drinks against the clock."
The Order – "A real world test.  Baristas are challenged to deliver an order of 10 espresso-based drinks, common to a quality café menu."
The Signature Drink – "Baristas will need to replicate and present the same Signature Drink as per their online submission video."
The Espresso Bland – "Baristas will create an espresso blend from the coffees used in The Cupping."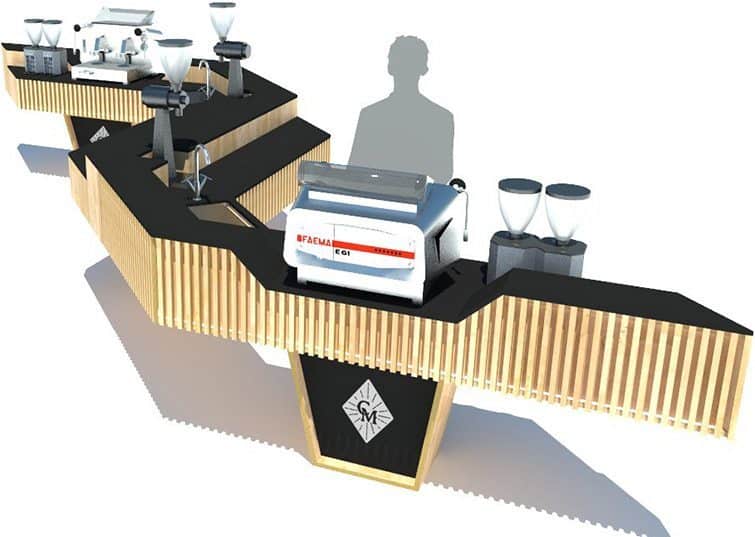 Among 16 competitors, many European baristas can be found and after watching all the signature drink videos we wanted to share 6 of them we really enjoyed watching.
Patrik Rolf Karlsson
Five Elephant, Berlin
"Signiture drink? My whole life is a fucking signature drink!" starts Patrick his video and watching him unloading the truck full of coffee wearing a weightlifting belt is a proof that he is very serious about what he does every day. At some point he got disappointed with the lack of dedication in the coffee industry and "decided to stop being a nerd and start being a professional" and "spent two years gathering, eating, extracting flowers with one single purpose, to understand floral notes in coffee." 
Coffee Masters 2015 – Patrick Karlsson from Allegra Events on Vimeo.
Raimonds Zadvornovs
King Coffee Service, Riga
"Signature drink is a collaboration of its ingredient and the soul of the barista," says Raimonds whose soul is truly Latvian, it is a soul of nature, and that's the reason for choosing juniper as an ingredient to enhance his coffee. Juniper has a healing power and improves the mood and using water from one of the energetically strongest water springs in Latvia adds the signature drink almost a magical power.
Coffee Masters 2015 – Raimonds Zadvornovs from Allegra Events on Vimeo.
Slawek Saran
Forum, Warsaw
Slawek is a barista since 2005 and the 2008 Polish Barista Champion who runs Forum, a pop-up coffee shop in Warsaw. "As a barista I know how to choose coffee, how to dial it in and do it repeatedly," emphasise Slawek in the video and these skills give him the chance to focus more on interacting with his customers in the shop.
Coffee Masters 2015 – Slawek Saran from Allegra Events on Vimeo.
Simone König
Good Spirits Beverages, Berlin
Born in Texas, raised in Bavaria, living in Berlin as Simone writes in her profile, she brought a signature drink full of contrasts. Two coffees, washed and natural processed. Two Aeropress brews, espresso style and filter style. Adding coconut oil into one brew and making a coffee foam out of the other one. Even time was measured by mobile devices from two brands – Apple and Samsung.
Coffee Masters 2015 – Simone Konig from Allegra Events on Vimeo.
Cosmin Mihailov
Bloom Specialty Coffee, Bucharest
For creating his signature drink called Ethiopian Godess, Cosmin used an Ethiopian Kochere coffee brewed with a V60. He added reduced fresh blackberries to enhance the blackberry acidity, and reduced orange liqueur to enhance the orange sweetness. Cosmin, a coffee-mad scientist by day, a coffee dreamer by night, uses his tools to the limits. This is also the case with his worn out kettle.
Coffee Masters 2015 – Cosmin Mihailov from Allegra Events on Vimeo.
Valentine Wanders
De Superette, Gent
Visually beautiful video from Valentine who is a sommelier turned barista. Flowers, espresso, cold drip and more mixed in a nice cup for you. I wish to try it straight away! Valentine has recently joined forces with Michelin starred chef Kobe Desramaults to open De Superette, bakery, cocktail bar, restaurant and of course coffee bar.
Coffee Masters 2015 – Cosmin Mihailov from Allegra Events on Vimeo.
Anybody interested in the idea of a barista competition shouldn't miss this event. We will definitely be there!