So you want to find the best coffee present this year? Well, we put our heads together at the European Coffee Trip office and came up with a list of products we personally enjoyed using over the year. We hope that our tips will be an inspiration for choosing the right Christmas present for coffee lovers around you.
7 Gifts for Coffee Lovers
Egg Cups (New Potters Colours) by Loveramics
Brewing and drinking speciality coffee is about a ritual. Taking a moment to enjoy the sip from your favourite cup. Our favourite ceramic lovers from Loveramics added new potters colours for their egg series cups and we are impressed. They are made by combining 2 or more types of glazes together. They all look slightly varied and come in 10 different colours. Since we like blue colour, our choice would be ice blue or night sky!
Buy it on Coffeedesk.com (Europe).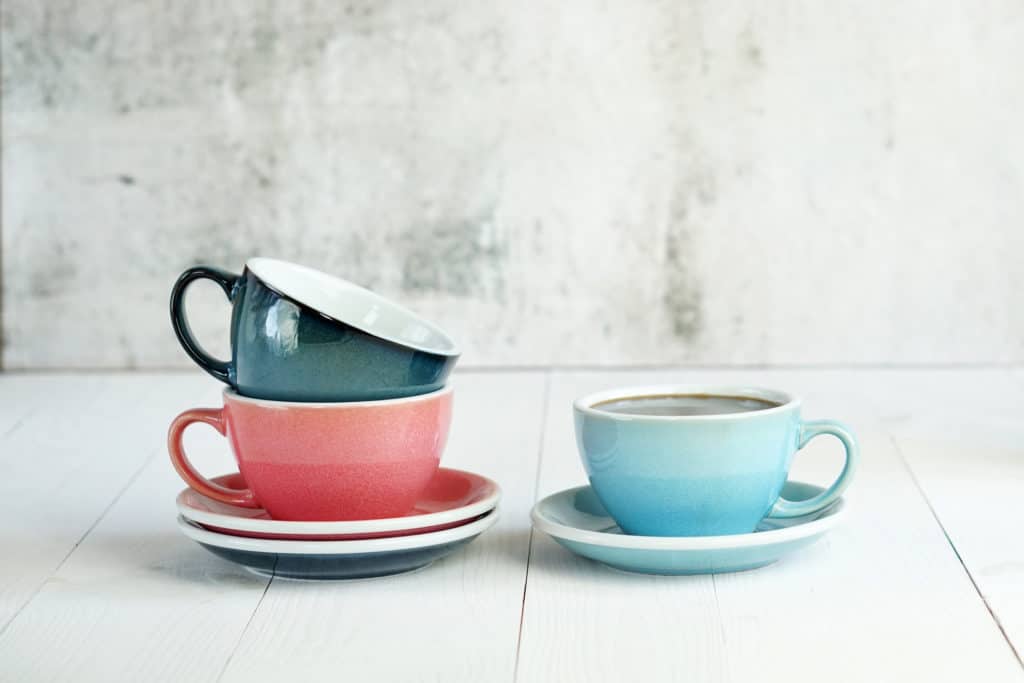 Mess Mug by ÅOOMI Studio
Another coffee cup we keep using and recommending is Mess Mug by Polish ÅOOMI Studio. Since we received them as a gift from Krzystof Barabosz at Hard Beans Coffee Roaster, it was a cup that received attention in our office and in our posts on social media. Not a long time ago we organise a popular giveaway contest and we believe that these cups make a beautiful gift.
Buy it on Coffeedesk.com (Europe) and on aoomistudio.com (International).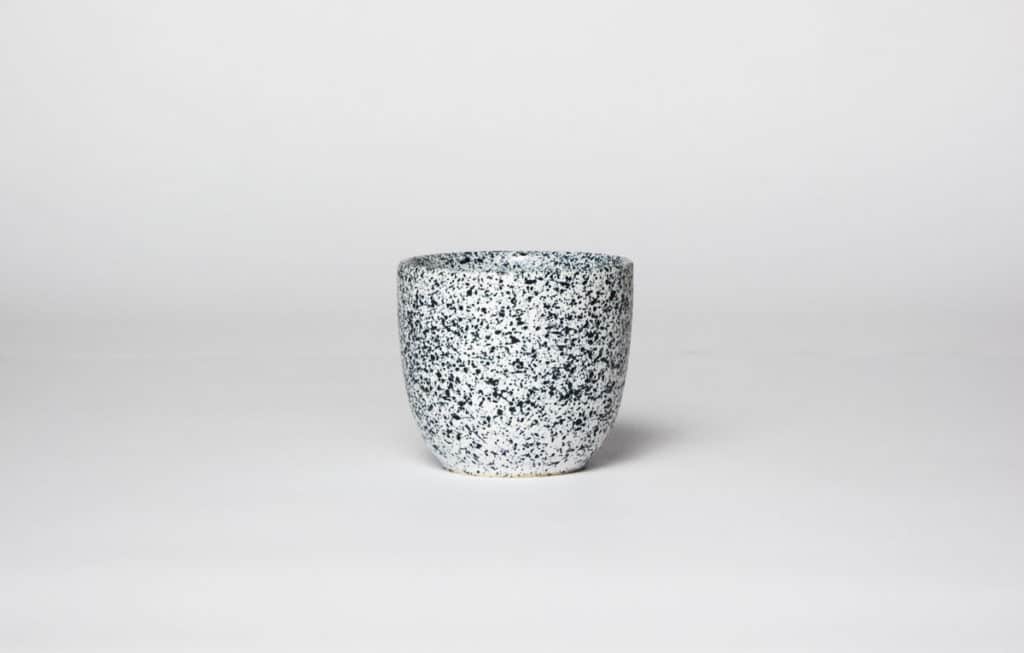 rCup by ashortwalk
When we brew coffee for our travels, rCup is our reusable cup to go. It's designed by UK's ashortwalk studio that specialises in turning recycled waste into new products. rCup is the first reusable cup partly made out of used cups. We like the insulation and leakproof opening that allow us to carry it even in our bag. Whenever taking a car trip, we have this cup with us.
Buy it on Amazon (International).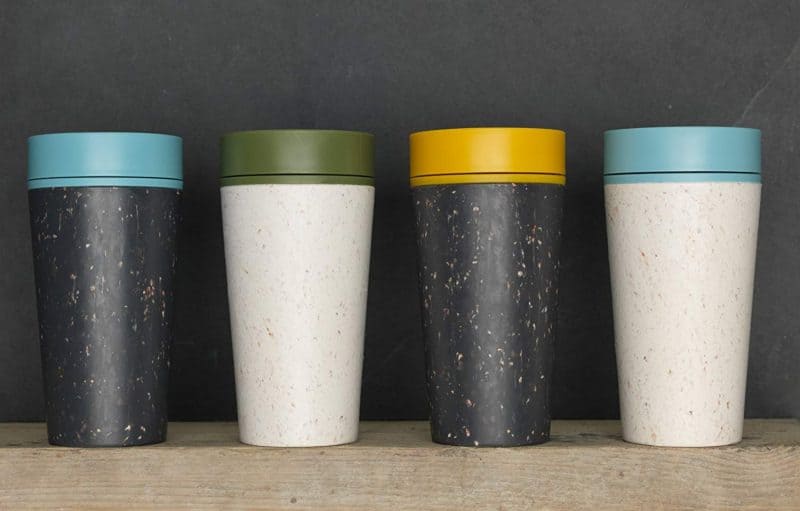 Nomad by Loveramics
Another takeaway cup that we just started using is Nomad by Loveramics. It's designed by Simon Stevenson in 20 beautiful colours and one glass version. It's double-walled ceramics with solid insulation and the capacity of 250 ml. The lid is practical for both securing coffee in the cup and offering a pleasant drinking experience. When you take the lid off, you wouldn't recognise it's not a regular ceramic cup. That's why we keep drinking from it even in the office!
Buy it on Coffeedesk.com (Europe).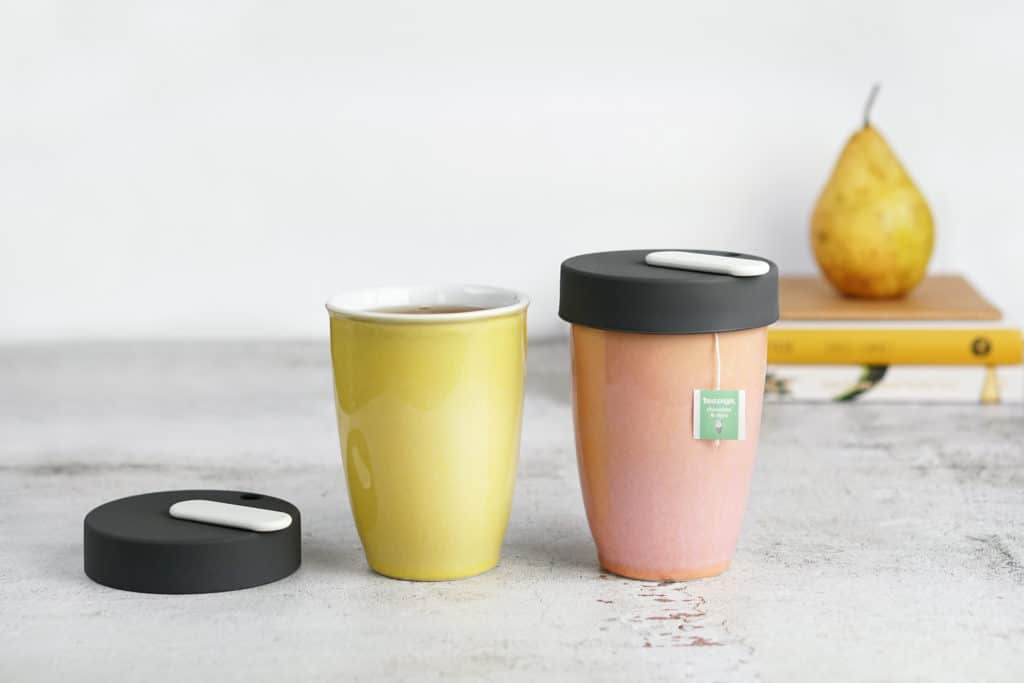 AeroPress (Go)
If you follow European Coffee Trip closely, you know we keep using AeroPress to brew coffee whenever we travel. It's easy to use and almost indestructible. Recently, AeroPress Inc. released a new product called AeroPress Go that we had a chance to review. It's even more optimised for using in the field or when travelling. We have it in our bag already. Unfortunately, AeroPress Go may be available before Christmas only in the US and the rest of the world will probably need to wait for 2020.
Buy the AeroPress on Coffeedesk.com or pre-order AeroPress Go.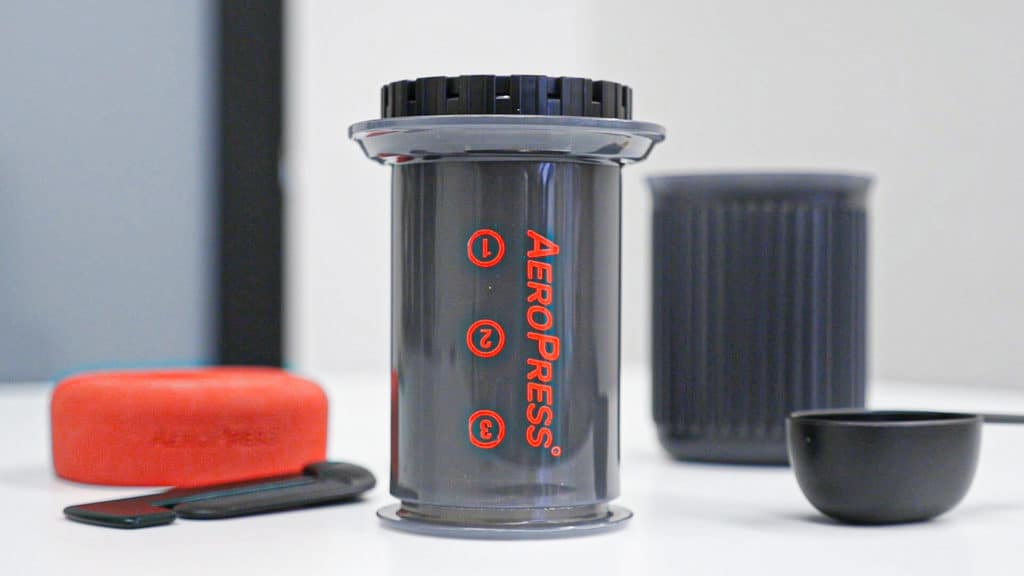 Hario Craft Set
When thinking of the budget way to start brewing coffee at home, there are no many better options than sets from Hario. It includes a plastic V60-02 coffee dripper, server and paper filters. If you add a portable hand grinder or ask a barista in your favourite cafe to grind a small batch of coffee for you, you don't need anything else to brew tasty coffee at home or in the office.
Buy it on Coffeedesk.com (Europe) or Amazon (International).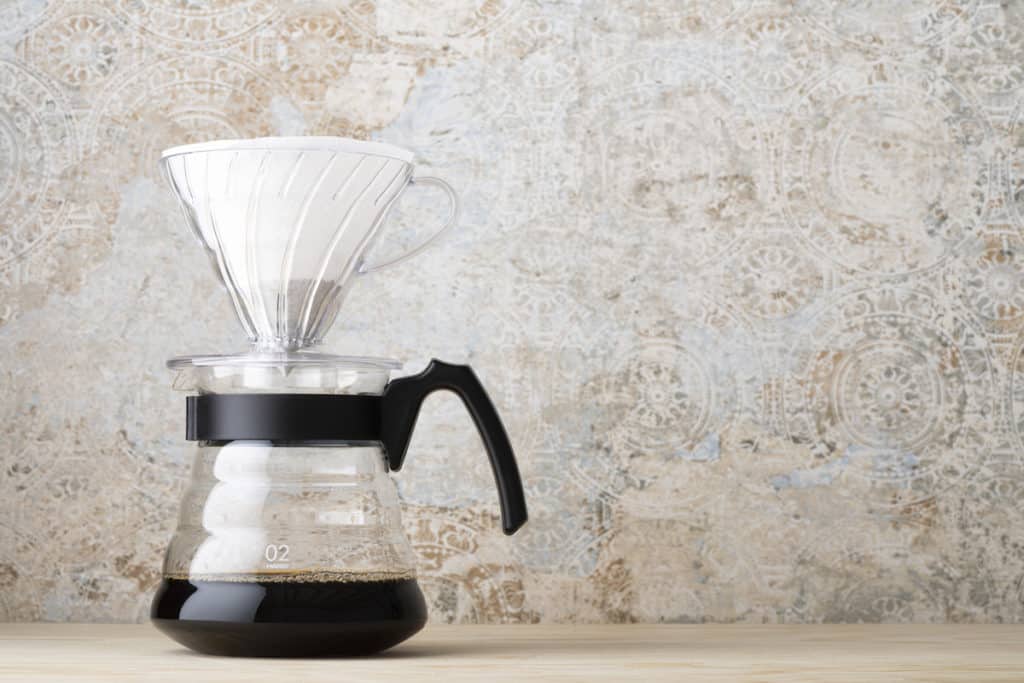 Coffee Socks by Cophi Socks
There are many ways how to express love for coffee. One of them is coffee themed apparel and in recent years, colourful and funny socks became a trend. Our friends, Warsaw-based Cophi, produce one of the most creative ones for coffee lovers and baristas.
Buy coffee socks on Etsy.com (International).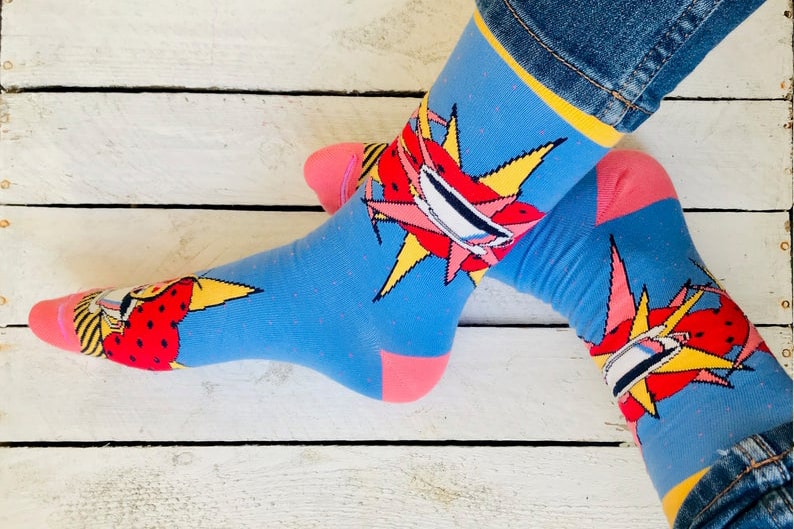 Gifts for Baristas & Coffee Geeks
Comandante Grinder
Passion for excellent coffee and German precision and attention to detail – that's what makes Comandante grinder one of the best coffee grinders in the world. They are not cheap if you compare them with other hand grinders, but the quality of the grind is uncomparable! Comandante just added three brand new colours to their offer: Cobalt, Grün and Burgundy. We visited their factory during the summer, and the video will be soon on our Youtube channel.
Buy it on Coffeedesk (Europe).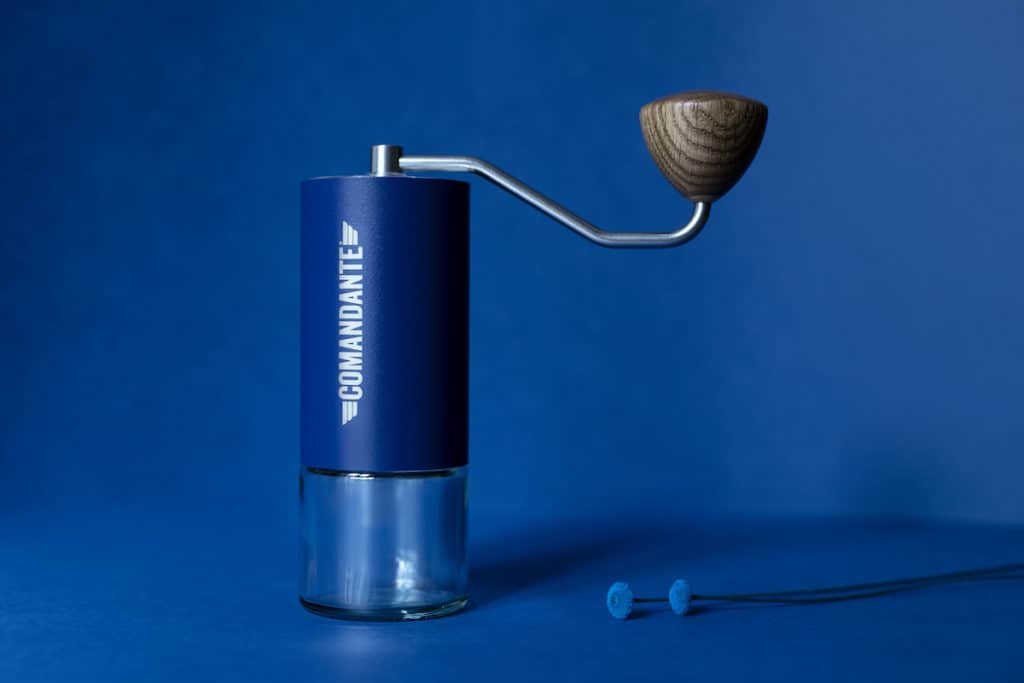 Fellow Stagg EKG
A popular product from San Francisco based company Fellow Products got European premiere in 2019. It's a temperature control kettle that is well thought and design with speciality coffee in mind. Moreover, it's customisable and stylish. We recently tested it comparing to Brewista Artisan and we prefered this kettle. Matte Black colour looks great on our bar.
Buy it on Coffeedesk (Europe) or Amazon (International).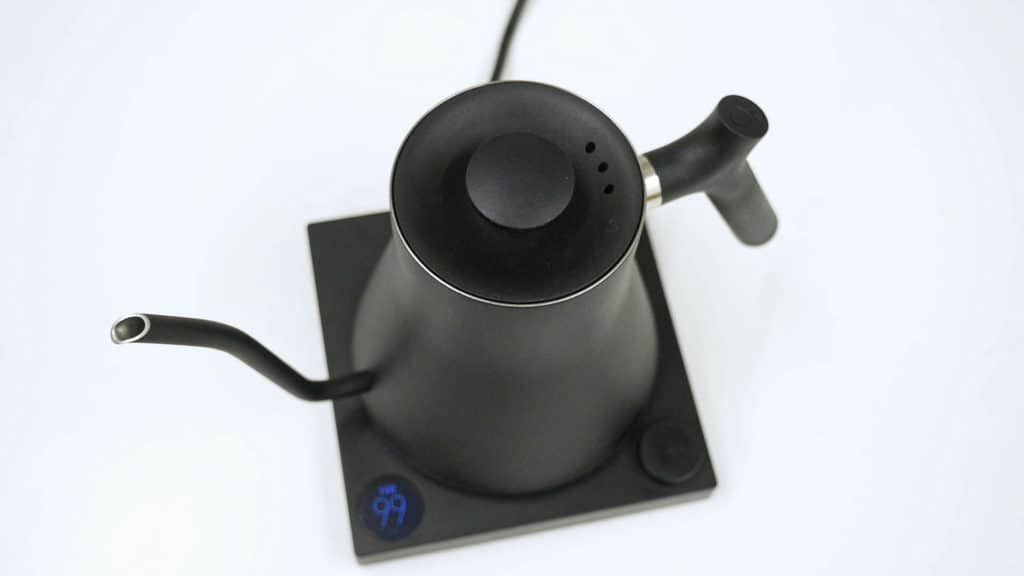 Flair Espresso
Making espresso at home is a challenging task. You either invest a lot of money to build a reliable espresso home setup, or you settle with Moka Pot or AeroPress style of brewing where you can reach espresso strength coffee but without some properties of a real espresso. Flair Espresso thanks to its manual lever mechanism helped us to brew coffee close to authentic espresso. It's a reliable alternative for any home barista who mostly brew filter coffee but occasionally want to experiment also with espresso.
Buy it on Amazon (International).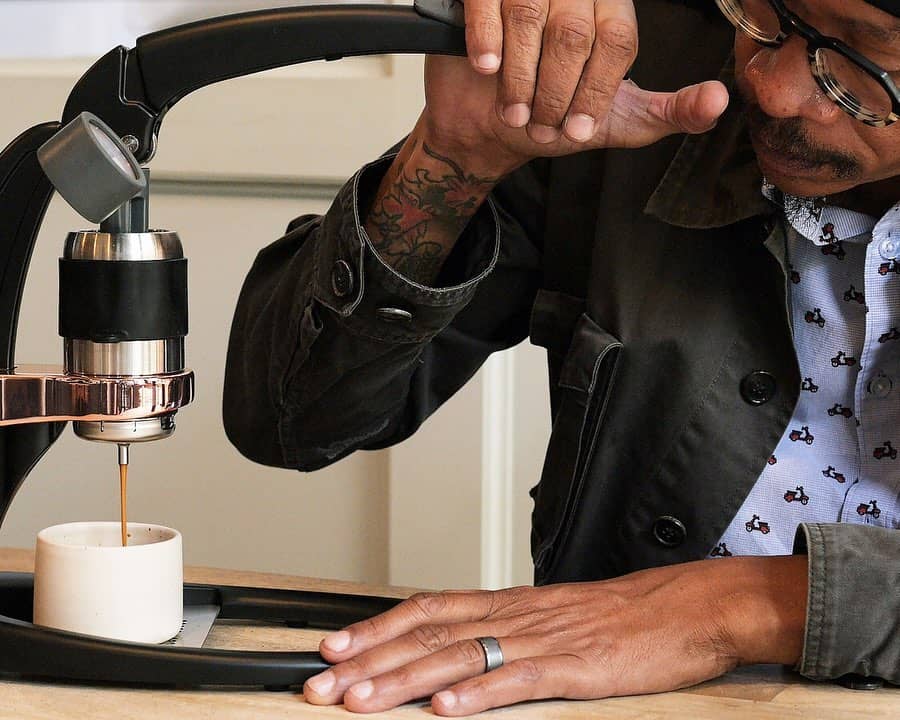 Subscription: Cupping Club
Cupping Club is, without a doubt, our favourite educational coffee subscription. It doesn't feature different coffee roasters every month; it's designed to organise one or more cupping sessions every month with a specific theme and learning. It's a dream subscription for every barista or coffee geek who wants to keep learning and extending their coffee knowledge.
Subscribe to the cupping club through their website.
Book: Coffee Roasting Made Simple
It's always a difficult task to turn complicated to simple. Coffee roasting lacked transparency and knowledge sharing for a long time, and only recently, thanks to the technology and the community, it started to change for better. In Cofee Roasting Made Simple, Raimond summarises his 12 years of coffee roasting and experiments not only for his fellow coffee roasters but also for barista and home baristas who want to understand the process better.
Buy the book directly from Raimond online.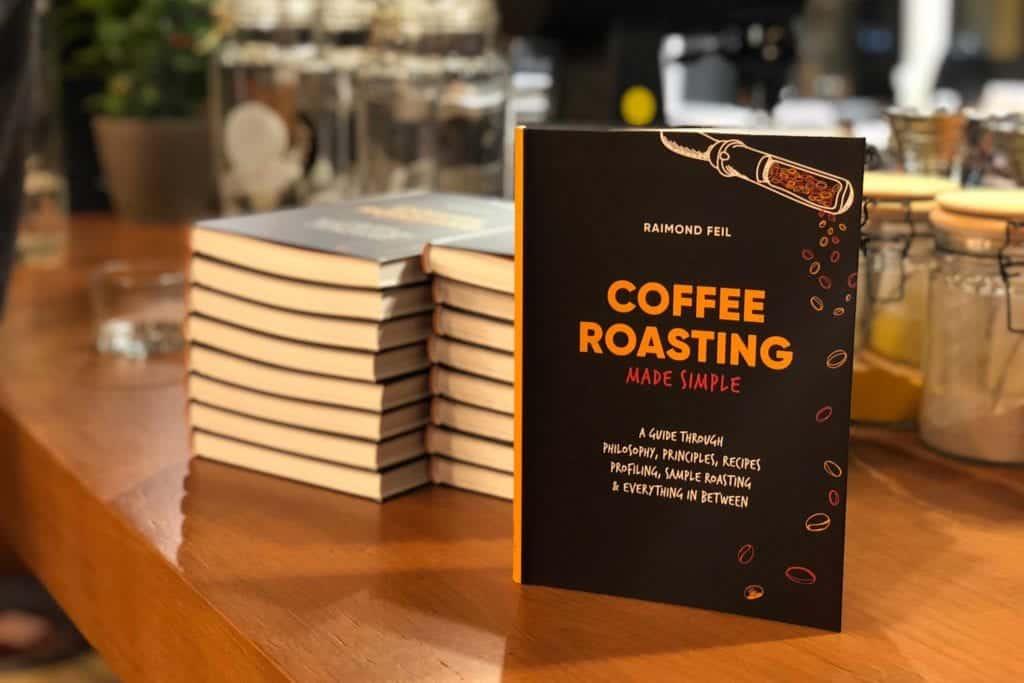 Documentary: AeroPress Movie
We will also shamelessly plug our coffee documentary featuring a story of the AeroPress. We officially released it back in 2018 but it's only since January 2019 that everybody can buy it or rent it on Vimeo. It has been screened already in over 100 venues around the world and even people who don't use AeroPress enjoy the story. Other coffee documentaries we recommend are Baristas (2019) and The Coffee Man (2016) directed by our friend Jeff Hann.
Buy it on Vimeo on Demand.
Barista Courses
Perhaps you don't need to gift a product but an experience or skill. That's why we finish our list by suggesting barista education. We can highly recommend Petra & Gwilym Davies' training centre near Prague. We've done a lot of online videos together that anybody can enjoy for free on our Youtube channel but having a chance to interact with them in person is a priceless experience. Also, the new Raf & Co training centre is a great place to learn about coffee. Last option, if there is no barista trainer available for you, there is Barista Hustle Subscription with a lot of regularly updated online coffee courses.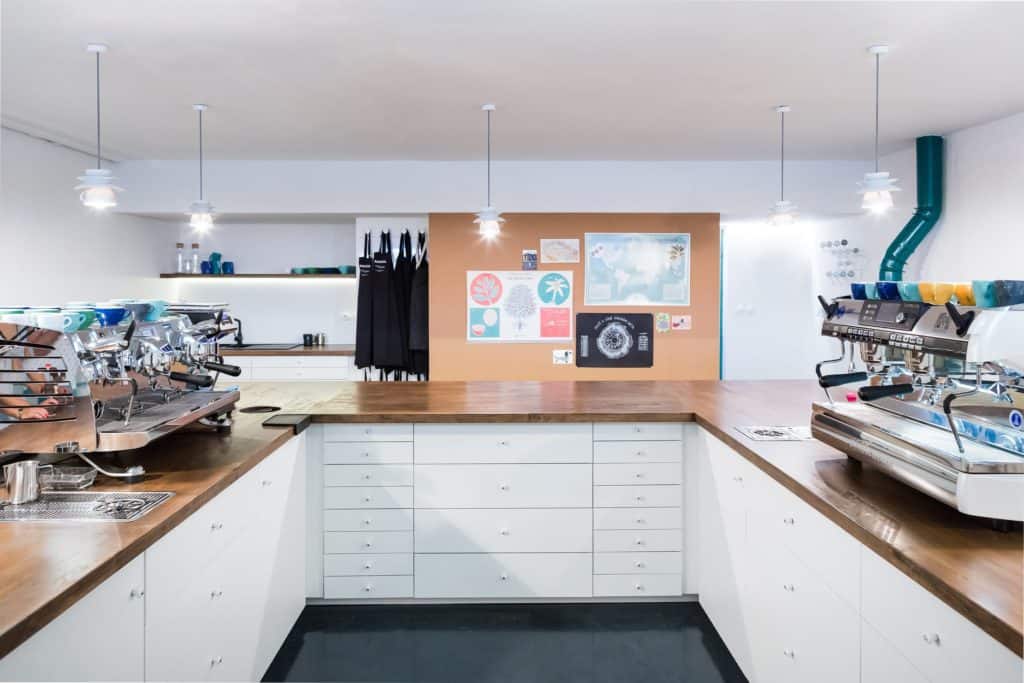 We hope our 2019 list is helpful but you can also look at our gift tips from 2018 and 2017. At ECT, we all wish you a pleasant holiday season!
DISCLAIMER:
* We used some affiliate links – European Coffee Trip will earn a commission from your purchase.
** European Coffee Trip advertising partners are mentioned in this article.