Alright caffeinated movers and shakers, how's it going? Here's my definitive list of all the events happening over the Berlin World of Coffee weekend coming this June 6. This is going to include non-coffee focused events as well. We might all love coffee, but it's probably not ideal or pleasant to be knocking back an Ethiopian filter at 11 pm Saturday night. Sure, you could, but have you not been doing that all day? Have a beer, a bite, a gander or a wiggle. This list will be edited as I gain knowledge of more events, so check back. There's plenty to do in Berlin.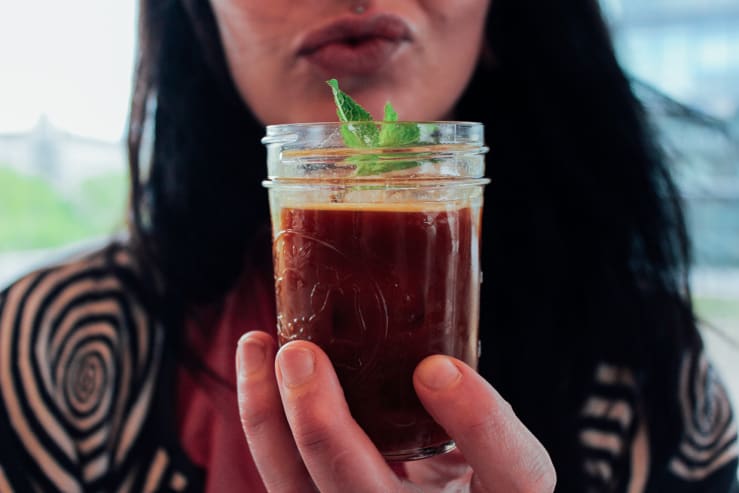 Some events run over a number of days, such as the Probat Pop Up Roastery or 1. Real Life Third Wave Wichteln, so I've organized them under the days they begin or some events that they are running.
Wednesday (Pre-WOC Events)
Real Life Third Wave Wichteln
Our favourite coffee exchange is back early this year. Join the first Real Life Third Wave Wichteln at Nano Kaffee. Rules are easy: Bring a bag of coffee. Get a bag of coffee.
Time: 1 pm (Wednesday) – 6 pm (Sunday)
Location: Dresdener Straße 14
Event Link: boop
Cupping, Wines & Pong by Primavera Coffee Importers & Nordic Approach
What better way to start an international coffee festival than with a coffee cupping, natural wine, and ping-pong? I honestly don't know how you start it any other way. The afternoon/evening starts off with an exclusive combo cupping from two coffee importers. Follow the event link to RSVP, because they'll probably have a Berghain bouncer on the door to keep out the coffee riff-raff who haven't (that's me, I am forgetful).
Time: 4 pm – 7 pm
Location: Five Elephant Roastery, Glogauerstr. 5.
Event Link: boop
Cupping Esmerelda Gesha
A combo cupping event by Coffee Collective and producers Hacienda La Esmeralda. Free to join, but get there early as they'll probably be very busy. Also, bring a spoon.
Time: 6 pm – 7 pm
Location: Companion Coffee, Weserstrasse 166.
Event Link: boop
Roasting to the Music Competition
Happening at the Probat pop-up cafe, the roast company who will be hosting a range of events over the weekend. All of which you can check out more about here. So this is going to be an easy listening evening combined with a roasting competition? Hell yes? Should smell great depending on how everyone roasts. Sway to the music while they make those beans brown and you can have a sip on a drink. Free to join.
Time: 8 pm – 10 pm
Location: Secret Garden, Gartenstrasse 6
Event Link: boop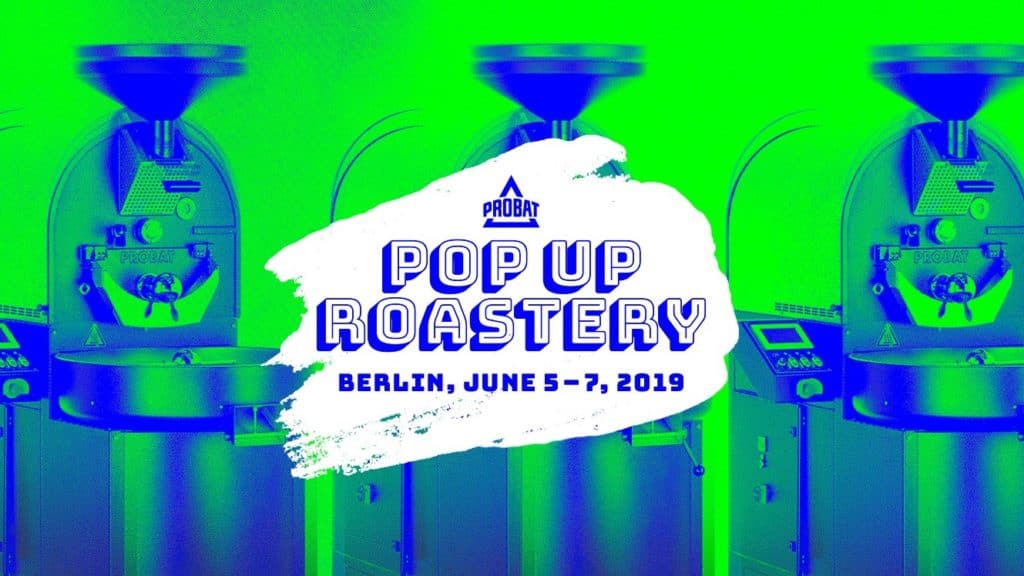 Cafetos de Segovia, Nicaragua Cupping at Cafe Imports Europe
Hosted at the Cafe Imports office, the team will be running exclusive cupping of exciting micro lots with Cafetos de Segovia co-founder Martha Albir. All Nicaraguan coffees from different farmers. Right by the Moritplatz U-Bahn station, so will be very easy to drop in to.
Time: 3.30 pm – 6 pm
Location: Oranienstrasse 58 (ring the bell)
Event Link: boop
Pre-WoC Cupping with Goriffee
Warming up the city for World of Coffee, Happy Baristas will be hosting Bratislava's Goriffee Roastery for exclusive cupping.
Time: 4 pm – 6 pm
Location: Happy Baristas, Neue Bahnhofstr. 32
Event Link: boop
Kronotrop Takeover at The Visit Coffee Roastery
You can find the Visit Roastery behind a busy facade of shops, just look for the alleyway with the white neon sign. It's easy to spot once you are looking for it. Istanbul-based coffee roaster Kronotrop will be taking over the coffee bar to kick off the festival.
Time: 9 am – 2 pm
Location: Adalbertstrasse 9
Event Link: boop
Responsible Sourcing & Buying
Hosted by VA Espresso Machines and London's Square Mile Coffee Roasters, this is a talk by head roaster of the latter, Tom Flawith. It will focus on how green coffee is sourced and the obstacles that are found on the way. Should be interesting!
Time: 5 pm – 7 pm
Location: Torstrasse 154, 10115 Berlin, Germany
Event Link: Boop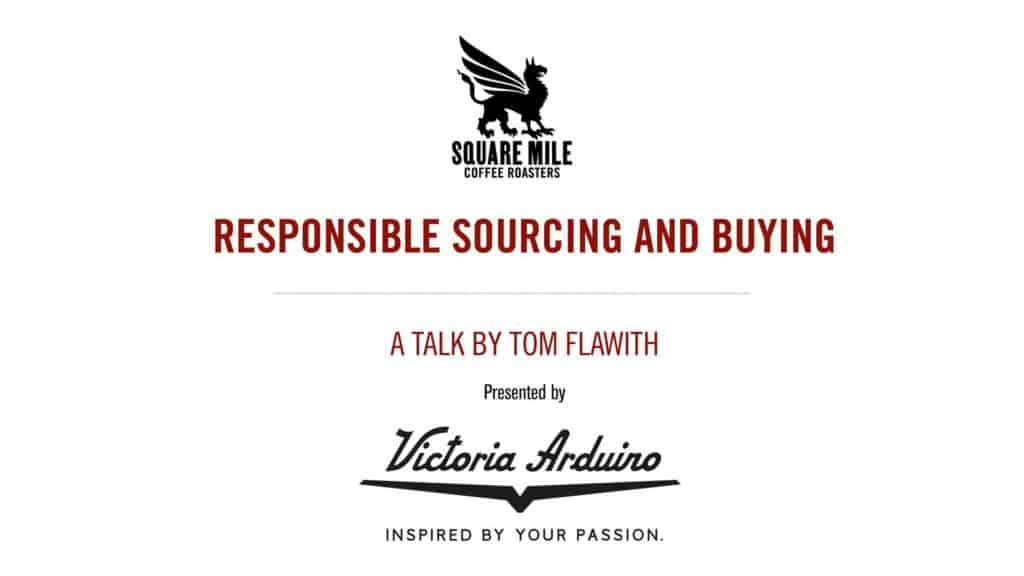 Thursday
Meet the Producer at Annelies
So these talks and cuppings will be held every morning of World of Coffee. You can also grab a pretty great breakfast here if you like as well, and then go to the local park after. Annelies has invited producers from Moplaco (focusing on Ethiopian coffee trade), Equation Coffee (focusing on Colombia) and Daterra Coffee (focusing on Brazil). Different producers, different days, should get you in the mood for talking about coffee non-stop. Talks are free.
Time: 9 am – 10 am Wednesday/Thursday/Friday
Location: Gorlitzer Strasse 68
Event Link: boop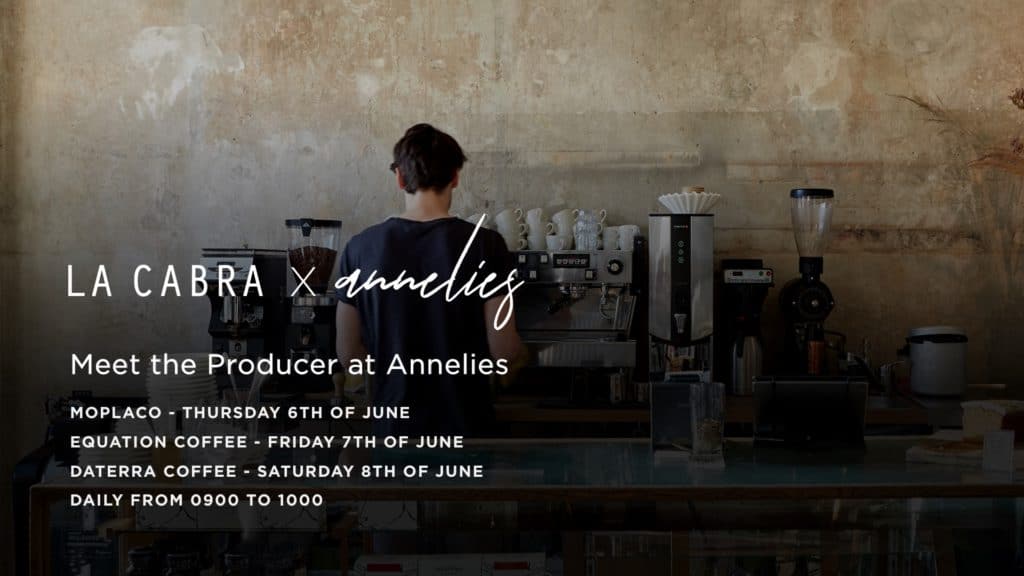 Coffee Talks at the Cupping Table | Cupping, Beers & Wine
One of the more chill evening events to kick off the Thursday list. Denmark's Coffee Collective will be hosting an intimate coffee cupping at the very lovely Companian Coffee. There will be coffee, tasty craft beer, and natural wine. I think it's up to you how you want to line them up. All for free. If you don't have time to attend the cupping, Coffee Collective will be taking over Companion's bar from 8.30 am.
Time: 4.30 pm – 7 pm
Location: Companion Coffee, Weserstrasse 166.
Event link: boop
Morgan Coffee Roasters x Zwipf Cupping
Alright, if you hadn't had the blessed chance to try out Morgan Coffee yet, I fully recommend. A fresh roastery, their coffees have always impressed and the team is lovely. Sign up so they know how many sippin' spoons to bring.
Time: 6 pm – 8 pm
Location: Charlottenstrasse 75
Event link: boop
Cafe Imports European Boat Party
It wouldn't be a coffee festival without Cafe Imports turning up with some party hats and a case of beer. This time they're chucking everyone on a boat (anchored so you can come and go as you sea-sickly please) and rounding it off with drinks and a bit of barbeque. Fancy, no?
Time: 6 pm til 10 pm
Location: URBANHAFEN at the Baerwald Bridge
Event link: boop
The Barista League's Pour but Sexy Party
So the Barista League have stayed pretty tight-lipped about this party and its competition contents, but they kinda always do. If you're not competing, this will be a great party to pop along to as the vibes are always fun judging from previous bashes. Dancing and drinking promised. Should be some killer music judging by the DJs playing. This event is free, just show up and make sure you got your dance moves ready.
Time: 6 pm til you get kicked out
Location: Frannz Club, Schonhauser Allee 36
Event link: boop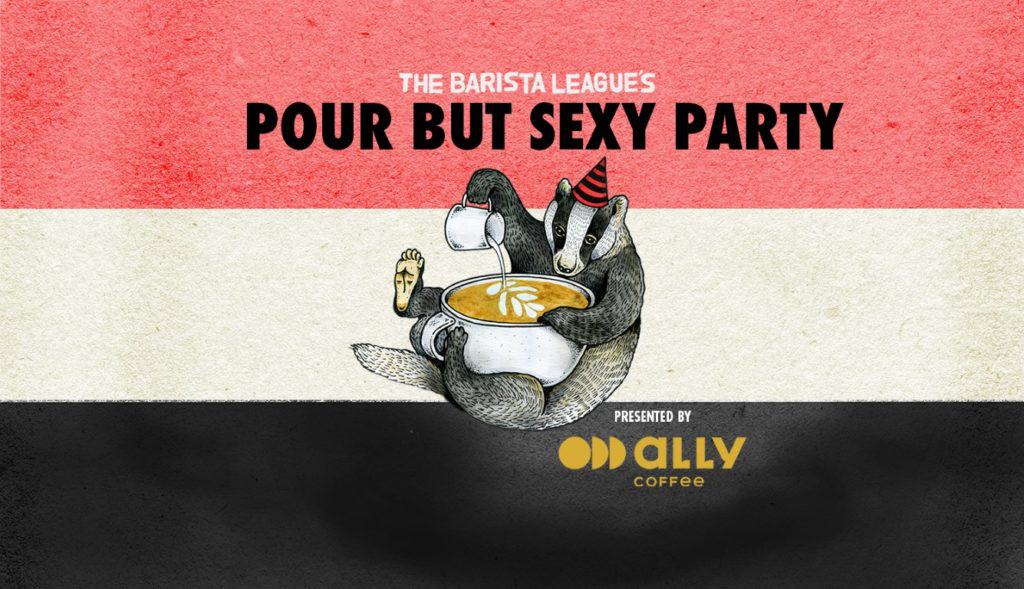 Friday
NØMAD x HOME – Red Plum and XXX Bar Takeover
Barcelona roasters NØMAD are joining forces with local cafe Home Coffee for an all-day brew bar takeover. The team will be there to chat and discuss from 9 am onwards, and it will be a great place to drop by and get breakfast or lunch. They'll also be introducing two new coffee processing techniques from their line up! Click the link to find out more.
Time: 9 am – 6 pm
Location: Jonasstrasse 23
Event Link: boop
Motel & Friends – World of Coffee Party
Woohoo! This event by local beer buffs Motel Beer opens up their fancy new beer garden. The Berlin barista crew is a pretty big fan of these beers. They're cheap, they're tasty and in Berlin, you can drink them outdoors. They'll also be offering natural wine and cocktails for those who want something a little different. What more do you want!?

Denmark's Coffee Collective and the UK's Squaremile will be there to join the cheers. Along with lots of booze, Motel will be firing on a grill, tasty food to be announced. Beer on tap and more to take with you for a boozy wobble back to the train.
Time: 1 pm -11 pm
Location: Waldstrasse 11a.
Event link: boop
Full Circle – Practical Panel Discussion
This panel discussion will focus on three major stages of coffee's cycle from bean to cup. Brazil's Felipe Croce (FAF Coffees) and Clayton Barrossa (Ninho da Aguia) will explain their work at origin (focusing on how they sustain the industry there). During this time, Berlin's the BARN will roast their coffee only a few meters away. The panel discussion will end with a tasting.
Time: 3 pm – 5 pm
Location: Secret Garten Berlin, Gartenstrasse 6
Event Link: boop
Natural Wine at Annelies
Exactly what it says on the tin? Small tasty plates and some good funky wines.
Time: 4 pm – 9 pm
Location: Gorlitzer Strasse 68
Event Link: boop
BRLO Brwfest '19
A very non-coffee event but it will be great. This is a two-day event so if you buy a ticket they'll give you a little tasting glass. Think of it as a momentum of that time you went to Berlin for a coffee event and drank beer instead. They have a pretty stellar line up of their beer brewing friends who will be in attendance.
Time: 4 pm – til 11 pm (both Friday and Saturday)
Location: Schöneberger Strasse
Event Link: boop

Coffee in Great Spirits Night by Happy Baristas & European Coffee Trip
Local heroes Happy Baristas and not so local but still heroes European Coffee Trip are combining forces to bring a very tasty evening of coffee cocktails and networking vibes. The area around them is very popular so you can keep partying after 10pm if you so desire. We won't judge you for having a sore head the next day, it was probably worth it.
Time: 5 pm – 10 pm
Location: Neue Bahnhofstr. 32
Event Link: boop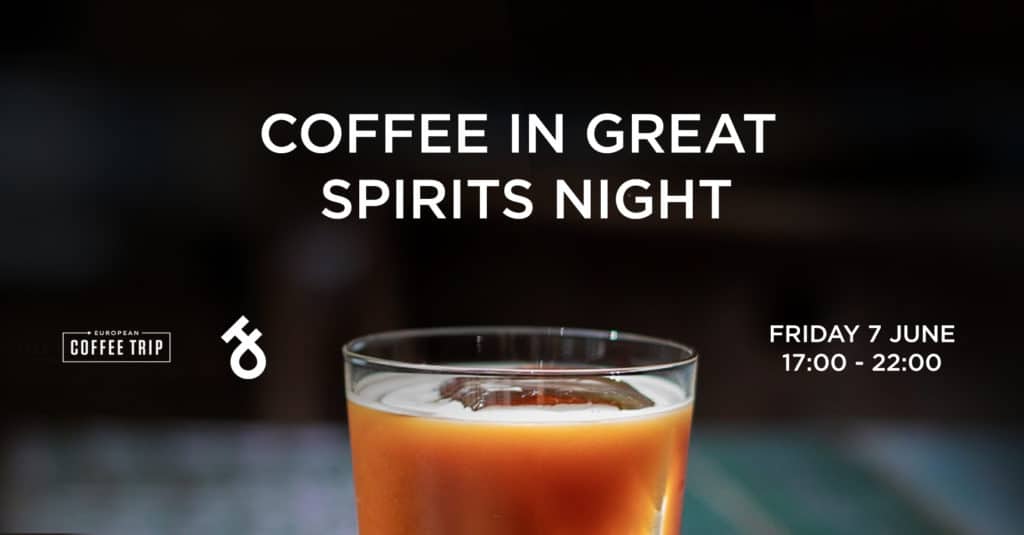 Chemex Cup 2019
Coffee Circle is back with another Chemex Cup! This should be a fun event to join at the Coffee Circle headquarters. Turn up on time and get some nice craft beer and snacks, and watch people stress out about how they're folding that filter paper.
Time: 6 pm – 9 pm
Location: Coffee Circle, Lindower Strasse 18
Event Link: boop
Barista Hustle – A Lecture with Matt Perger
Barista Hustle's Matt Perger will be running a lecture called 'Extraction – Just a Number?". Spaces will likely be limited, so book early. Admission will be free for those who are already registered with the Barista Hustle subscription (but remember to book the event!), all other proceeds from tickets will go towards World Coffee Research.
Time: 6 pm – 8 pm
Location: Barn Coffee Roastery, Schönhauser Allee 8
Event Link: boop
Opening Night: "Before and Now": A Collection by Burundian Farmers
A nice chance to get some culture in, Populus coffee is teaming up with the folks of Long Mile Coffee Project (and Department of Brewology) to open up an exhibition in their beautiful space by the canal. The photography exhibition focuses on the work of Long Mile. Check out the event page for more info. Snacks, drinks, stories, and some nice company provided.
Time: 7 pm – 10 pm
Location: Populus Coffee, Maybachufer 20
Event Link: boop
Sommer Gartenparty by 19 Grams & IKAWA
So this one starts off with a sort of treasure hunt. You need to seek out and find both the IKAWA and 19 Grams stands at Berlin Messe, and get two parts of a temporary tattoo. Now newly marked, get yourself to 19 Grams Alex to access their Sommer Garten party. They'll be tunes, an open bar, ping pong, fussball, and an exclusive CIGS drink bar run by the 19 Grams roaster (the man not the machine). If you decide to turn up early around 6 pm, there will be limited entry for their Alternative Cup Tasters Championship.
Time: 6 pm for cupping, general admission for the party at 7.30 pm
Location:: 19grams Alex, Karl-Liebknecht Strasse 13
Event Link: Boop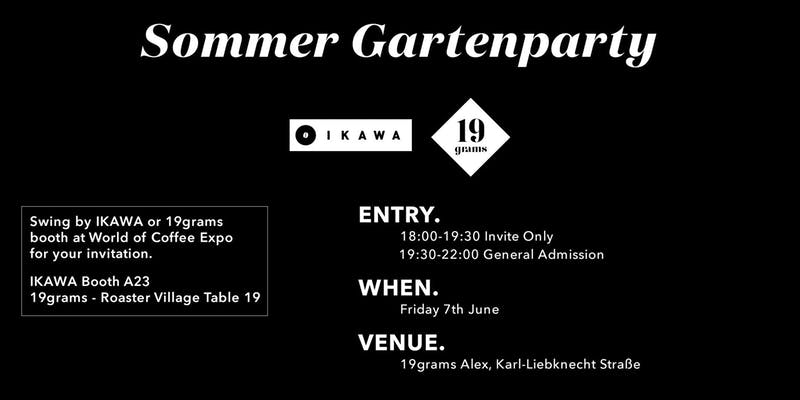 Carnival of Cultures
This is a non-coffee, citywide event. It is a huge deal every year, and lucky you! You happen to be in the city just in time for it. This carnival focuses on diversity and is a huge public party. There are lots of smaller events within. It officially kicks off at 4pm, but don't be surprised to see the celebrations start early. There's a street festival, a parade, and plenty of colour to enjoy. Check out the link provided for more information and travel tips.
Time: 4 pm Friday – late into Sunday
Location: Uhh, Berlin, but the main focus is the area of Kreuzberg.
Event Link: boop
Saturday
German Aeropress Championships 2019
They're back at it again. Follow the event link if you would like to compete (but you won't be able to enter if you're just visiting). Aeropress Championships are always fun and Berlin luckily takes a semi-serious approach to it, so if you are not watching people competing, there should be lots of craft beer and some tasty free food going.
Time: 3 pm – 9 pm
Location: Five Elephant Roastery, Glogauerstr. 5
Event Link: boop
Sundowner at Cafe Kranzler
The BARN's west and iconic location Cafe Kranzler will be holding a post WoC mixer on their terrace. There will be natural wines and nice cocktails, and it's pretty much on the way back into the city from Berlin Messe, so why not?
Time: 6 pm – 9 pm
Location: Cafe Kranzler, 10719 Berlin
Event Link: boop
Berlin World Coffee Championships After Party
If you have been to a WCC after party before, you know the drill. Get that ID and show badge at the ready so you can slink right through the main door. It will be first come, first serve. This is a great chance to catch up with everyone after the rushed madness of the last few days. There are promises of cocktails and dancing. And guess what? The next two days are public holidays, so you might as well stay as late as you can. Public transport runs all night, did ya know?
Time: 9 pm – Late
Location: Bricks, Mohrenstr. 30
Event Link: boop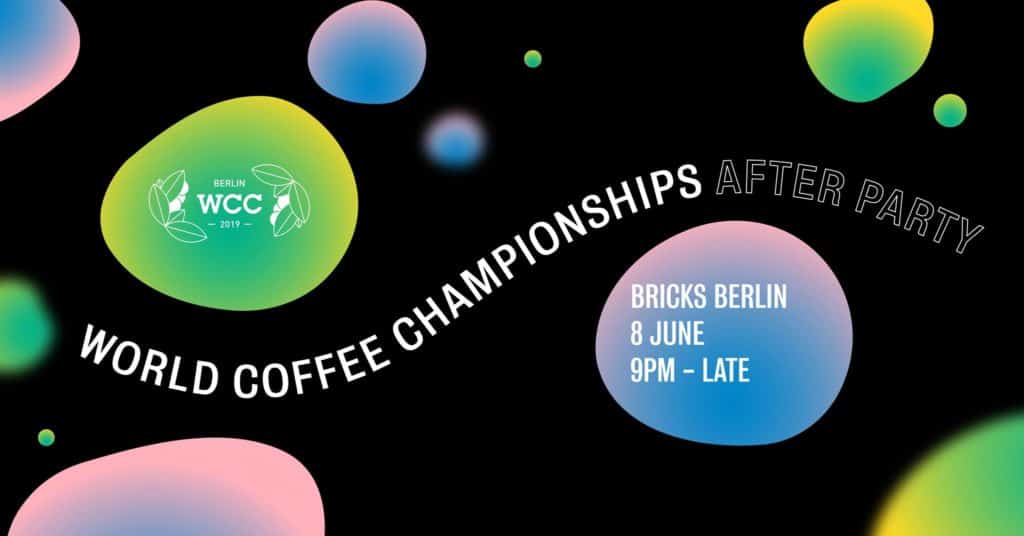 Sunday (Post-WOC Events)
Pre-Boarding – Post WoC, Motel Beer & Coffee
Rounding up the weekend, Motel Beer will sooth your post-WoC blues with some coffee, beers, Fine Bagels, and a glass of wine if so required. The party will only be a few stops away from Tegel Airport, so make sure you don't get tipsy and realize you're flying from Schönefeld before it's too late.
Time: 10 am – 6 pm
Location: Waldstrasse 11a
Event Link: boop
Sunday Espresso Club WOC Special
Hosted by the lovely folks of Palsta, Finnish coffee pop-up Sunday Espresso Club will be taking over the green bar for this Sunday afternoon. If you're heading to Schönefeld airport, this will be a great shout on the way. You can even get a bit of food and natural wine if your tummy or head so desires.
Time: 11 am – 5 pm
Location: Oderstraße 52
Event Link: boop
Bringing Economic Freedom To Coffee Producers In Colombia
Happening in the beautiful surroundings of the Bonanza roastery in the area of Kreuzberg, green coffee trading company Raw Material will be hosting a post WoC breakfast and cupping to settle you back down to earth.
Time: 11 am
Location: Adalbertstraße 70 (it is right behind some buildings and beside the petting zoo. No, I am not joking, it is really cute).
Event Link: not yet
Five Elephant & Friends Day of Pancakes and Cupping

Starting off from 11 am, and with limited supply, the folks from Koppi will be smashing pancakes in the Five Elephant Roastery courtyard. Pretty much until they run out. There will also be a plethora of roasters and cuppings over the afternoon. Get there early!
Time: 11 am – 5 pm
Location: Glogauerstr. 5
Event Link: boop
Brew Bar take-over by Stefanos Domatiotis

Time: 1 pm – 4 pm
Location: The Barn Roastery, Schönhauser Allee 8
Event link: boop
Coffee in Great Spirits Takeover, Röststätte Berlin
Seems like the weekend for alcoholic coffees, eh? Röststätte is based in the district of Mitte, and has been a big coffee contender for a number of years. They'll be hosting a special bar with a range of CIGS national champion bartenders, who will be taking over for an hour each from 5pm. Check the event page to see who will be mixing. There will also be an additional drink service and finger food.
Time: 5 pm – 11 pm
Location: Rosenthaler Str. 40-41
Event Link: boop