"We wanted Dingle in the name of the cafe," Justin Burgess says, taking a break from the afternoon rush to chat with me—owners Justin and Luke Burgess work full time both behind the scenes and behind the coffee bar. "We wanted people to have that connection, to say they've been to Dingle and had coffee in Dingle."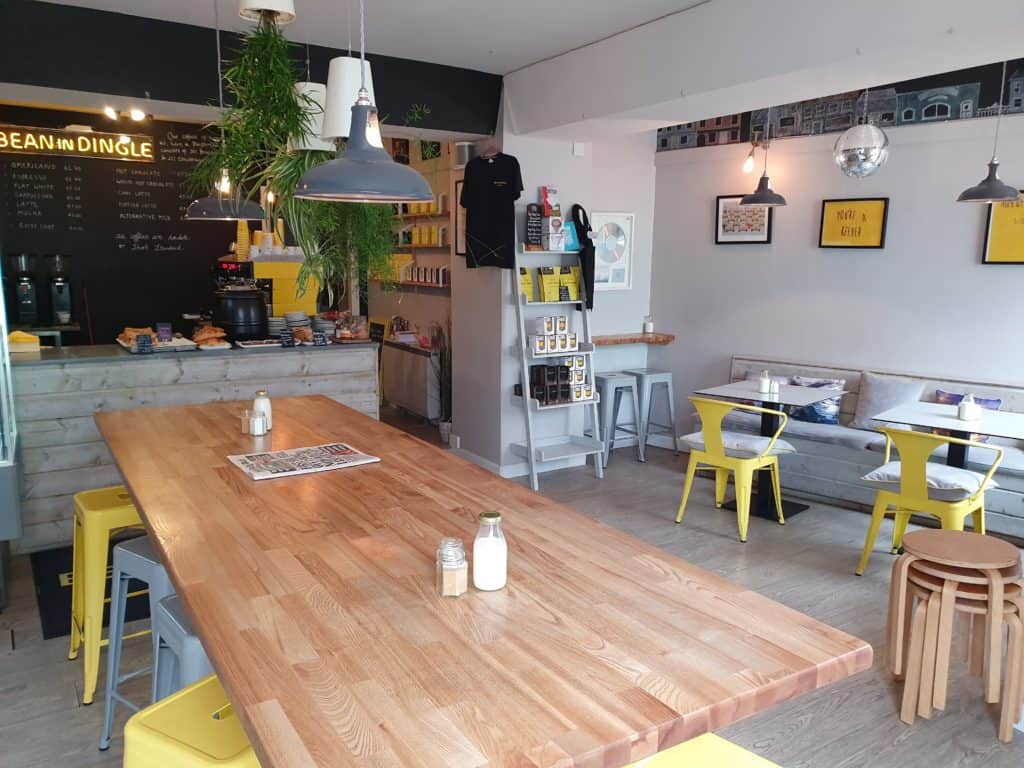 Founded in 2015 by brothers Justin and Luke Burgess, Bean in Dingle strives to create and maintain a friendly speciality coffee culture in Dingle that reflects its unique and beautiful setting. From the beginning, the Burgess brothers' hometown has been central to their mission.
A family affair that brought speciality coffee to Dingle
Justin was introduced to speciality coffee through his work at another Dingle staple, Murphy's Ice Cream, which also serves speciality coffee. Before opening Bean in Dingle, Justin was the head barista at Murphy's for six years and assisted with the opening and training of new baristas at their Dublin location. For Justin, the timing was perfect: "It was just as the speciality scene was starting to come on board in Dublin," he says. "I was training there and making sure the coffee was perfect. After that, my love of coffee really grew." Justin decided to combine this passion for speciality coffee with his love for Dingle, and Bean in Dingle was born.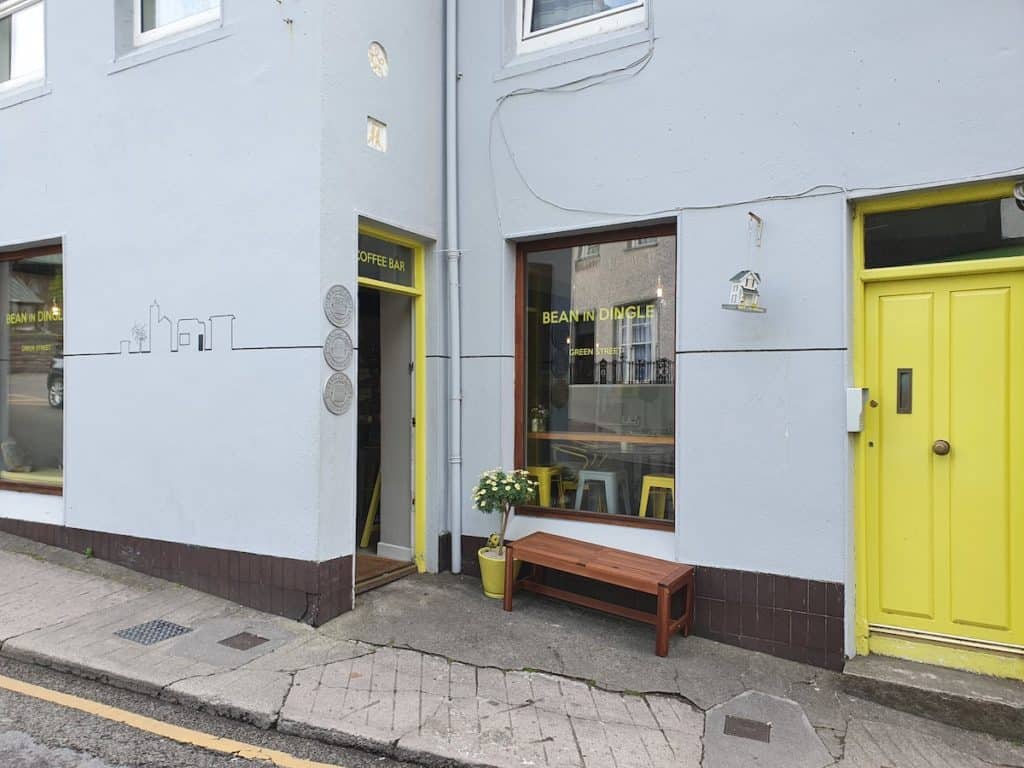 Bean in Dingle is situated in the heart of town on Green Street; a walk up that road includes the bright green exterior of Dingle Artworks, the flashes of gold and blue from the Dingle Crystal shop, and the stately old stone of St. Mary's Church. Bean in Dingle's sunny yellow door matches the colourful spirit of the rest of the street. The interior of the shop—designed by Justin's mother—pays tribute to the town he loves so well; the pillows are decorated with Dingle scenery, and prominent windows bring the outside view in even on rainy days. The interior is light, airy, and homey. Bean in Dingle's cheery and comfortable design has been important in creating a welcoming atmosphere in an area initially unfamiliar with the coffee culture.
"Dingle is very traditional in some ways," Justin says, "but it's changing. Years ago, it was a pub culture. To sit down and have coffee together wouldn't be something I would've suggested to friends when I was growing up. But it's changing. It's good to see that people have another option besides going to a pub for a drink. They can sit down and have a coffee."
From pub culture to Ethiopian coffees
In order to make their coffee approachable to newcomers, they serve "An Fear Marbh" (Sleeping Giant), their house blend, consisting of 50% Brazil, 25% Guatemala and 25% Ethiopia. "I'm always a fan of Ethiopian coffees," Justin says, "and I know that they can be more on the acidic and fruity part of people's palettes, especially for people who are used to dark, dark coffee. But," he continues, "I thought that Brazilian coffee would give it a little more body, that chocolatey note people may be more comfortable with."
His hope is that customers will acclimate to the house blend and, from there, experiment with their alternating single-origin guest roasts. They use a La Marzocco Linea PB and both Malhkӧnig Peak and Mythos 1 grinders. Apart from espresso, their brew methods include v60, AeroPress, and batch brew. Initially, Badger and Dodo did their roasting, but as of November 2018, they have proudly been roasting their own beans on-site.

That Bean in Dingle is a family business is unmissable—not only is it owned by brothers and designed by their mother, but also their sister Georgia is a barista, their father makes the cafe's soup and sandwiches, and their grandmother bakes the cakes and pastries. While speaking with Justin, the gentleman tending to the flowers outside the cafe looks up and waves. "Oh, that's my grandfather," Justin laughs. "He's mad into his flowers." This close-knit familial management structure lends to the overall welcoming vibes of Bean in Dingle. It is high quality but not pretentious, professional but not intimidating.
Stopping by Bean in Dingle feels like visiting family
Justin admits that opening Bean in Dingle was a small leap of faith in such a rural area, but he feels it has absolutely been worth it. He says they've had tremendous support from locals and tourists alike, and he's excited that people in Dingle are showing more interest in speciality coffee in general.
"Our customers have started seeking out other speciality coffee shops around the country," Justin says. "If they travel to Dublin, or Limerick, or Galway, or wherever, they'll ask us where they should go for coffee. And we want to give them that same standard here at home, to give them knowledge without seeming snobbish. We want a friendly approach to educating people about speciality coffee."
Stopping by Bean in Dingle feels like visiting family. With its friendly spirit, rugged and picturesque setting, and dedication to high-quality coffee and education, it is sure to remain a speciality coffee destination for both locals and tourists alike.