On warm days in Galway, Ireland, cobbled Quay Street is crowded with tourists and locals alike who sit outside the cafes and restaurants and enjoy the bountiful buskers. In winter months, blankets of twinkling lights hang over passersby on the busy street. Nestled amongst the rows of colorful buildings there, Coffeewerk + Press space stands out with its crisp white facade and sunny yellow trimmings.
Coffeewerk + Press is a cafe and design space that owner Daniel Ulrichs describes as a "50/50 balance" between serving speciality coffee and showcasing the best of international design. Ulrichs opened Coffeewerk + Press in May 2015, and it has quickly become a favorite for purveyors of specialty coffee and perfectly Instagrammable photo ops, and with its focus on art and aesthetic, such photo ops are abundant.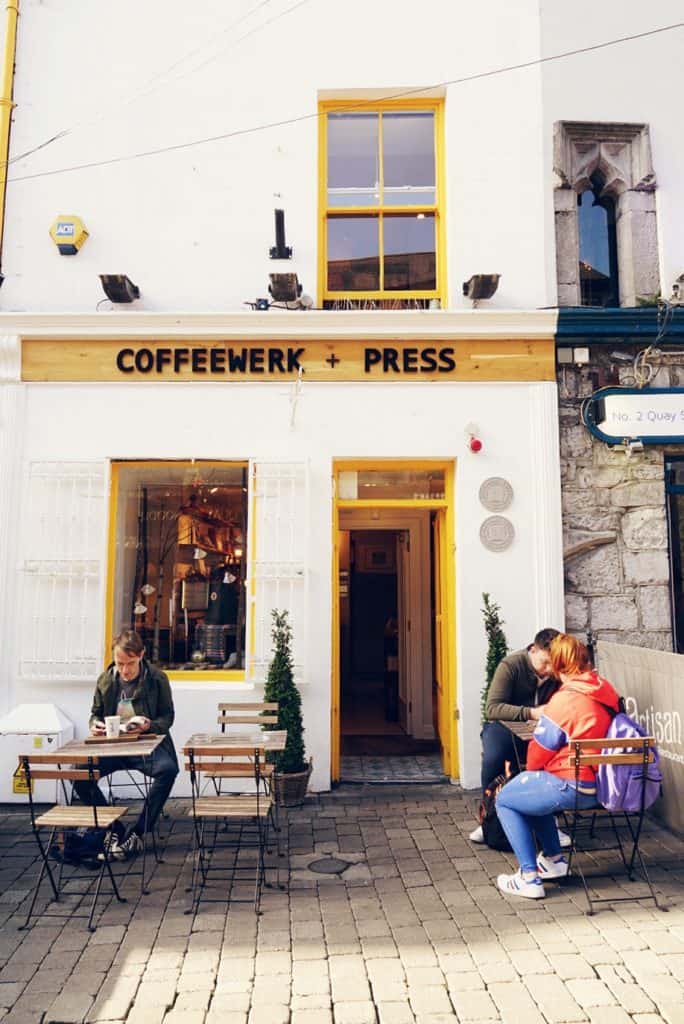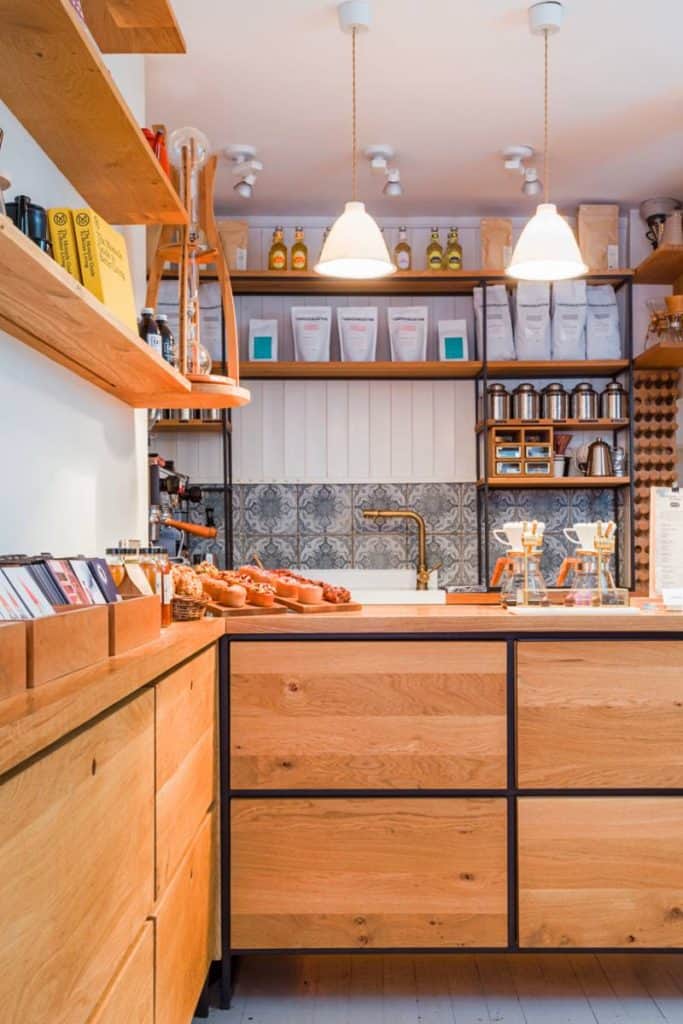 I stop in for a flat white on a rainy day and am immediately charmed by the sleek minimalist mix of wood and steel that contrasts with the stately architecture of the 450-year-old building. Coffeewerk possesses a cozy museum-like charm and intimacy. Whimsical yet meticulous, it's the perfect spot for a warm coffee on this chilly day.
Coffee is the ground floor's focus. Under head barista Steven Chan, Coffeewerk serves up coffee staples from an ever-changing menu of international roasters. From the start, their primary roaster has been The Coffee Collective, but they have worked with around 20 guest roasters from Scandinavia, Germany, the United States, Japan, Australia, and Canada.
Coffeewerk works continually with three to four different roasters at a time, which gives customers options, well explained by the knowledgeable baristas. They use a Linea PB from La Marzocco as well as two Mythos 1 grinders, an EK 43, and a reverse osmosis water filter. Colorful Amy Ross prints line the walls and lead visitors to the seating area one floor up.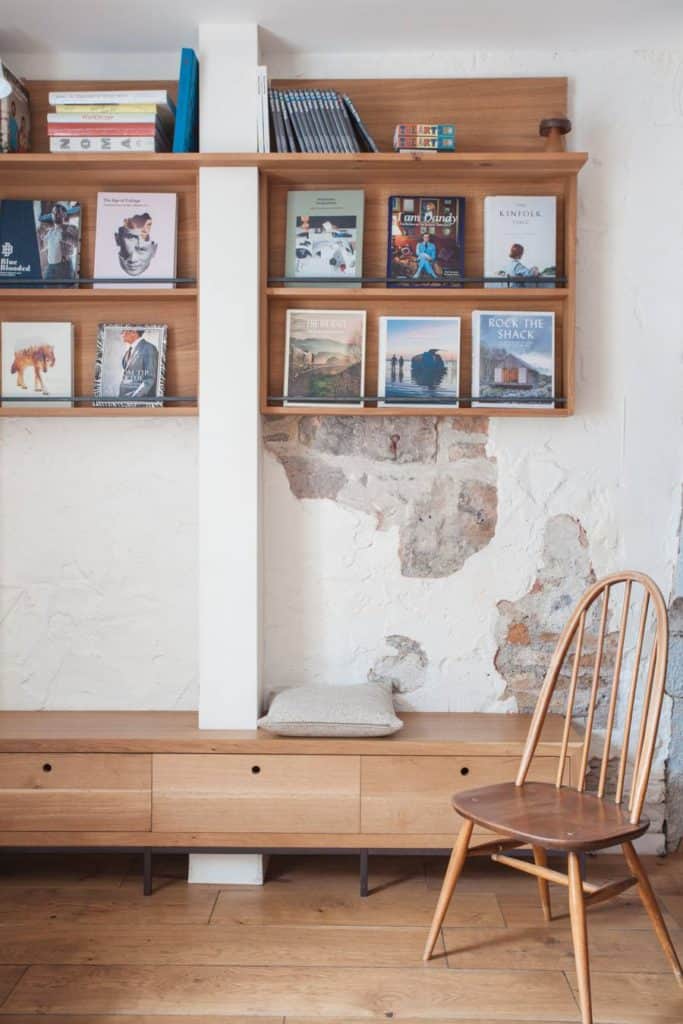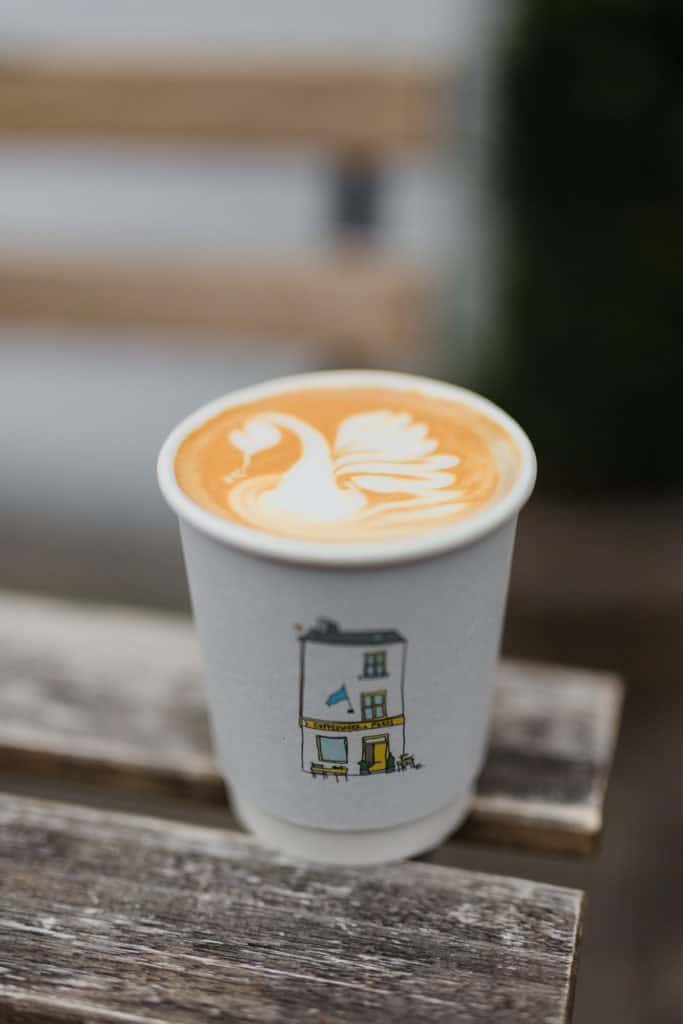 Upstairs, a bay window seat overlooks the bustle of Quay Street, and a record player by the fireplace spins Bob Dylan's Blood on the Tracks softly. I peruse the neat shelves of home and body products ranging from L:a Bruket soaps to Takenaka bento boxes, my custom Coffeewerk cup in hand. Designed by Galway-based artist, Gala, the cups depict a whimsical rendering of Coffeewerk's exterior.
Ulrichs frequently travels to international craft fairs to maintain the tastefully curated assortment of products available and on display in Coffeewerk. He is interested in showcasing work from a myriad of countries, and is also proud to work with Irish artists like Hewn Spoons, Superfolk, and 31 Chapel Lane. Additionally, Ulrichs collaborates with local and international artists to produce his own line of popular postcards.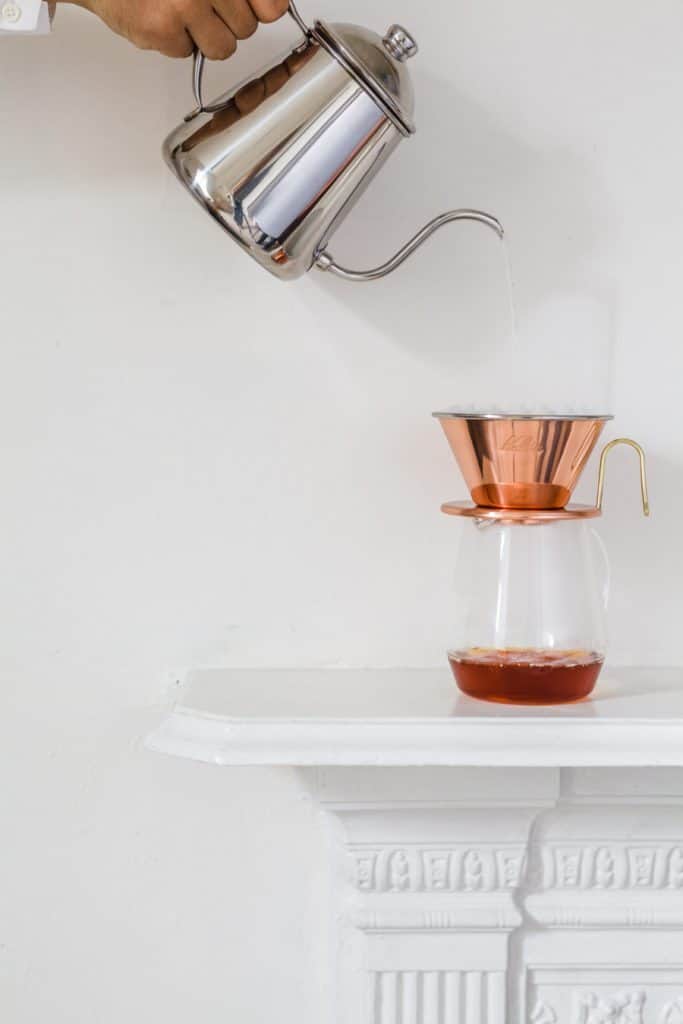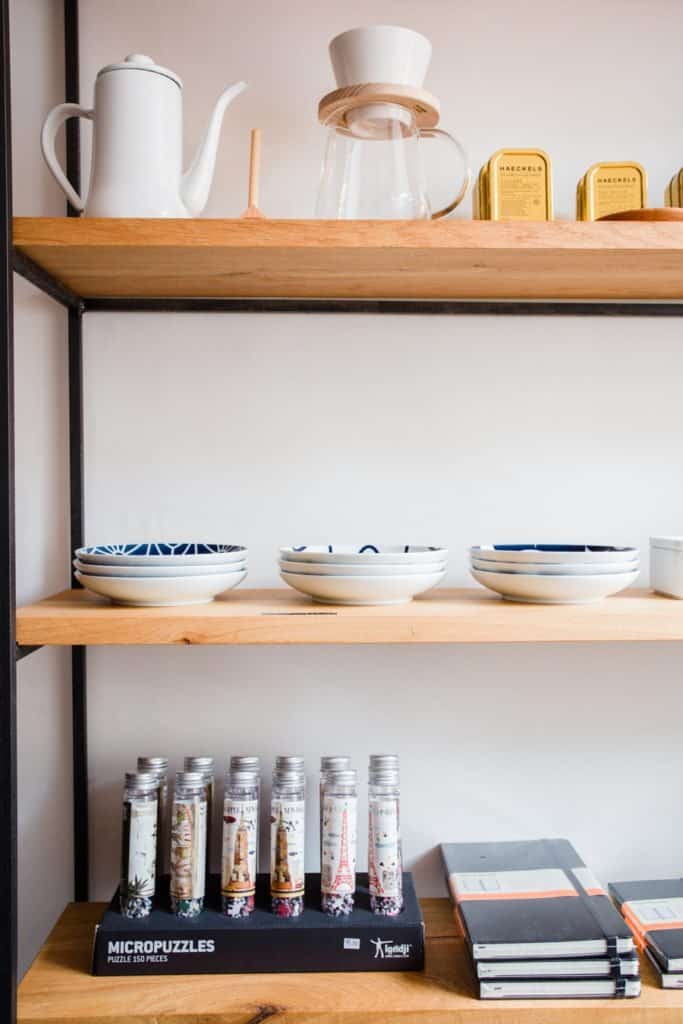 "What's really fantastic about Ireland is that you can try anything, and it's doable," Ulrichs says, describing Coffeewerk's journey from concept to concrete. It was important to him that Coffeewerk be top quality but not intimidating. "I wanted it to attract everyone," Ulrichs says, "I didn't want it to be an elite thing. So we want the 80-year-old woman to the 15-year-old child from all walks of life to come in."
To make their coffee accessible to all customers, Coffeewerk hosts regular free cuppings and coffee tastings. There, visitors learn what to look for in coffee and the story behind the various roasters Coffeewerk brings in.
As I leave, a small crowd fills Coffeewerk's ground floor, awaiting their drinks; with cameras out, guests muse at the symmetry and lightness of the building and the quality of the coffee. Color and conversation spill out the door and into Quay Street and assure that Coffeewerk has become a mainstay in Galway.