Working as a barista you might get this question a lot: "What do you want to do after that?" The question suggests that being a barista is not a forever job. And it may be true for many passionate people working in our industry. A barista role often serves as an entry point to our industry. It sets you on a great learning curve and it is up to each one of the baristas to progress the way they want. For some, being a barista is a means of earning money while pursuing another dream. For others, working as a barista is only the beginning to their coffee career.
If being a barista is possibly not a forever job, where should you focus your energy in order to progress in your career?
And how do you progress in our industry then, if working as a barista is not the end goal for you? We recommend you watch the presentation by Rachel Power called Navigating Your Coffee Career, which she shared during the Barista Camp 2016.
A good piece of advice from the Head of People at Taylor St. Baristas
Rachel Power, who is the Head of People at Taylor St. Baristas, London, UK, has got an extensive experience and education in HR. Thanks to her experience in both small and large companies, corporate structures and start-ups, she was able to give the audience at the Barista Camp 2016 a lead towards better decision-making when trying to navigate coffee careers of employees.
She shared how she helps people develop their passions, directing them towards growth and achievement in their careers.
What being a barista does is that it gives the barista space and time to build foundational knowledge and a platform from which the person can go onto doing something else. But first, the barista needs to know what he wants to do. He should also realise how being a barista is helpful in achieving whatever he wants to achieve.
The importance of understanding your motivations
There are ways of identifying what would be your possibilities – what kind of job would be the perfect fit for you, based on four key areas:
areas of personal interests: photography, travelling, writing, etc.
personal motivations – those can change in time: money or purpose, stability or autonomy
work environment – physical conditions you would like to be in: alone or in a team, a chaotic environment or a structured one
your strengths and talents: mathematics, management, business, chemistry
When you start thinking of those four aspects and you start building a picture of what motivates you, only then can you start making informed choices about your career.
Once you have learnt this about yourself and what you want to learn from your career, you can start looking into the market around you.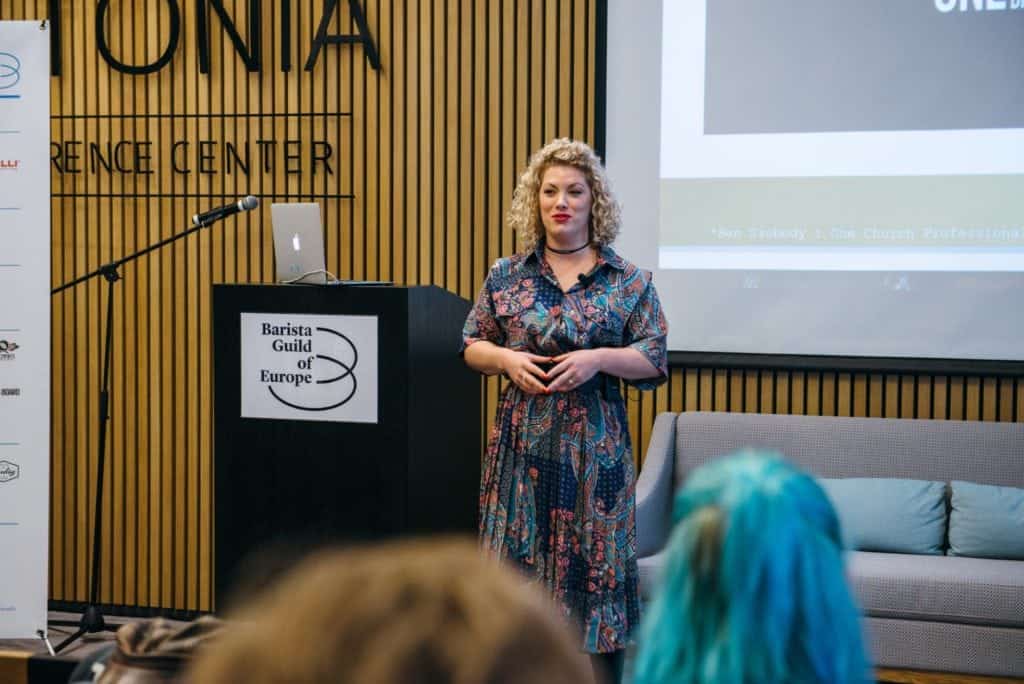 Three ways to think about your career in coffee
There are three different categories of career progression:
career ladder – the hierarchical progression
jungle gym – taking sideways step to progression
deep dive – diving deep into an area of expertise
Taking the career ladder may see you progressing from the opening roles within the coffee industry – a front of house, a bar back, and then to a junior, senior and head barista. Within these roles, you are likely to be acknowledged for the heightened level of skill and hence given more responsibilities.
This can be the classic progression in companies with a structured training scheme, where you learn the basics before stepping into further roles, taking on more responsibilities as you grow within your roles. This is an example of Taylor St. Baristas as well.
Jungle gym is perhaps a better progression path if you do not necessarily want to be a professional barista. You expand your experience, broadening it, as well as your knowledge, by taking side steps from the hierarchical progression. Are you working as a head barista? You may take some sideway steps to reach a position of a coffee trainer.
If you have done an extensive amount of hours on the bar and are interested in the wholesale and deliveries, perhaps you decide to step into the roastery side of the business. It may take a training in a different area than the bar did, but you will be enriched with different experience and will progress into a totally different role.
Deep dive is a career move where you deep dive in a certain area of expertise. "The roles within those career moves are fewer and farther between and tend to be more specialist ones. They are more niche in their nature," said Rachel. Perhaps a coffee trainer role would lead you into a coffee instructor one. Deciding for one area of interests that is the most appealing to you, you can then direct further training, devote your education to becoming a specialist within a sector of the industry.
You simply cannot just jump into a role that is at the end of the training without any previous experience. Becoming a Q grader, for instance, takes an extensive training and a financial investment, but is rewarded with a certificate that is not obtained by many in the growing speciality coffee sector. That makes you very valuable and a specialist.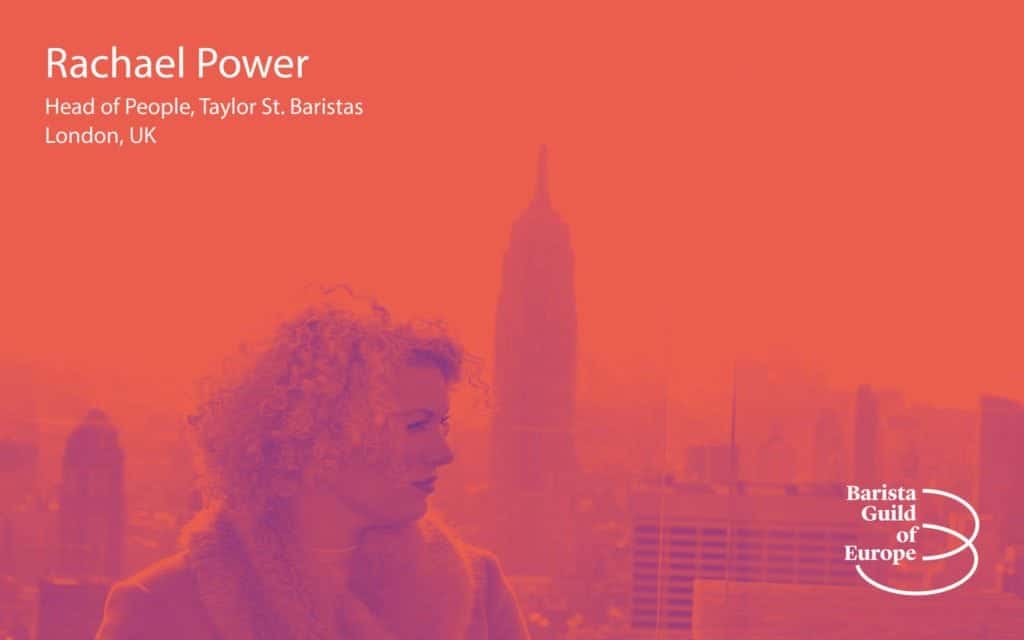 Think beyond the technical
Rachel tried to give everyone a certain framework to think within but stressing the importance of the social skill development as well. She urged the audience to think beyond the technical. Baristas and their value they bring to the cafe is limited by the social skills they can bring to the environment. A technical skill is a great one to have, but not as important to the customers, if we cannot greet them with a smile and kindness. The combination of the two skills is quite important for the healthy and welcoming environment, serving a great product.
Since the future of jobs is not defined yet and will include a diversity of roles, demanding skills that are not even considered important for the jobs existing today, the importance of social skills cannot be underestimated. There is no such thing as a machine replacing the social skills of a human: compassion, patience, kindness.
Watch Rachel Power's talk to think outside of your established career boxes. You may think of your future in a different way then.