Mihály Szűcs is a 27 years old barista working behind the bar at Hygge, Budapest while finishing his architecture degree at the university. He entered the world of coffee back in 2014, working with commercial coffee at the time, but later he discovered speciality coffee and never looked back.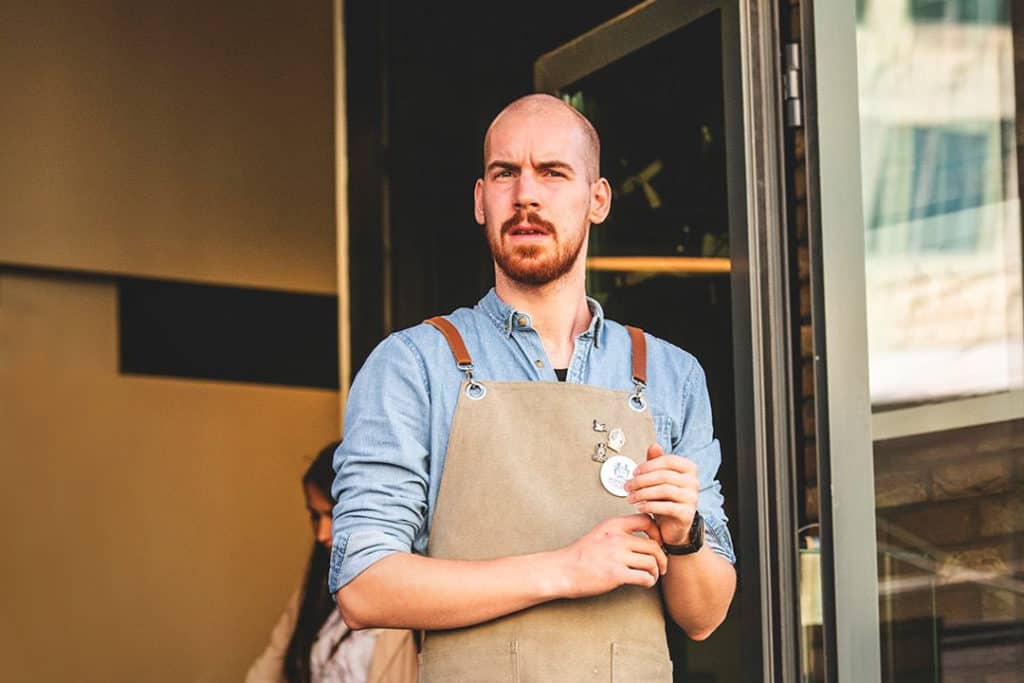 Misi, what is your first memory with coffee?
My actual first memory with coffee was funny if I think back of it now as a barista. I had a late-night course during secondary school, I was tired so I was like "let's try that coffee thing, there is a machine in the hallway". It was horrible, I was wondering why people drink this stuff and I was looking for a bin to spit it out.
But my first memory that is worth to mention is about a Kenyan coffee. It was my "now I understand" experience during a coffee tasting at the very beginning. Before that, I could have described all I have tasted, "yes, that's how coffee tastes". That African coffee opened my eyes, that there could be different aspects, layers and flavours in each cup.
Could you describe the moment or situation that made you decide to become a barista?
That's also a funny story. I had a pretty rough break-up. The loved one -the ex- was really into coffee. So I thought becoming a barista would be the best way to make her mad… So for the record, after my first horrible experience with coffee, I have ended up being a barista because of a breakup. Silly idea, but as we can see, it came out well in the end.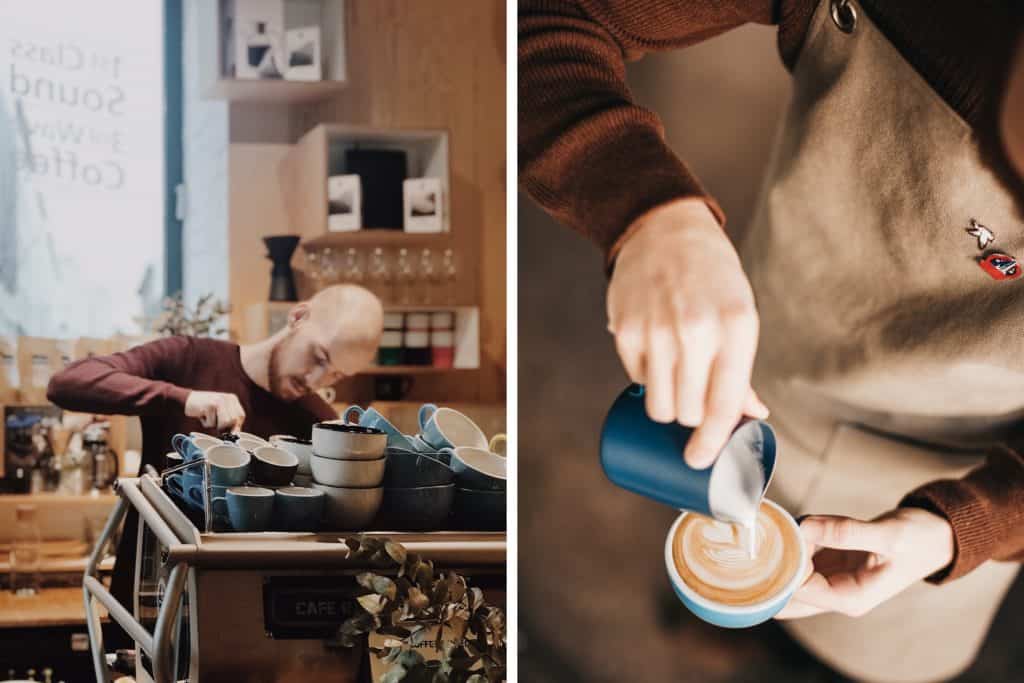 What is the funniest thing that you have experienced behind the bar?
In a previous cafe where I have been working, we had a very busy weekend and I ended up opening with two fresh new team members. For one of them, it was the first day working behind a bar ever and for the other colleague, it was even the first day in hospitality. That day was a mess, thinking with 3 heads and 6 arms. But all in all, we have enjoyed the day and all the guests were smiling, we made jokes almost on everything.
Do you have an unusual habit or hobby that you love?
Well, architecture and being a barista are always switching priority in my heart. I have started the whole coffee thing as a hobby, now I make it with passion for a living. But architecture is still my thing, I love to travel directly for visiting buildings and in the long run, I will end up in my profession.
Are there any bad recommendations you hear often in your profession? What is your piece of advice for anybody starting a career as a barista?
I think you can't study how to be a barista. Sure, you can learn the basics but time and a lot of practice make you a great barista in the long run. Also, skills in hospitality is a huge part of being a "good" barista. I think it's an aptitude you have got or not. A lot of cafes are good, because of the great hospitality, even if their coffee is not so special. But the best coffee could be easily ruined with bad customer service.
It's like a stage, so when you are behind the bar, you leave out everything else and you act.
As a piece of advice, I suggest to always pay attention to the customers, listen for their needs, always be nice to them and don't forget to smile! It's like a stage, so when you are behind the bar, you leave out everything else and you act.
What helps you to handle a bad day at the cafe and to provide good customer service?
For me the recipe has two ingredients, one is listening to music, the kind I prefer, it can fix the vibes and grab me with the flow. The other thing is, I make really really bad jokes almost on everything. Trust me, ask my colleagues about it and they will recall bad jokes I had, without a blink.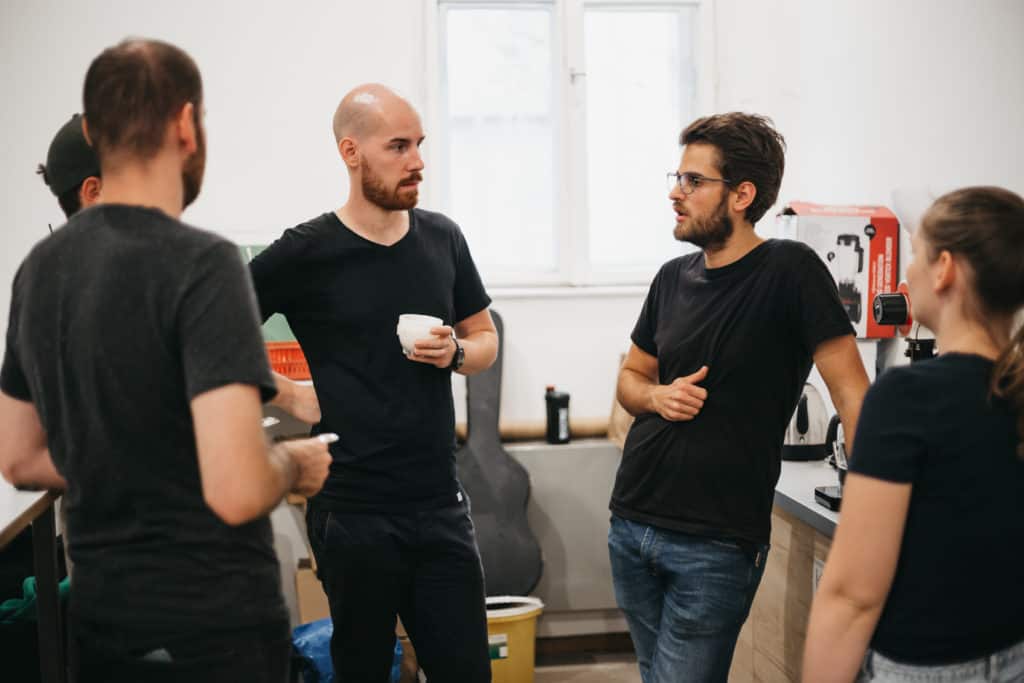 What is the one thing that you would miss the most if you could not work as a barista anymore?
I really like connecting with people, either having a small chit-chat with customers or having a long conversation on theoretical mathematics… (I'm not experienced in that one, but it was one of the most interesting discussions I had behind the bar, with a regular customer). I would miss these dialogues and the countless opportunities to meet new people with new stories.
What has been the best experience you have had in the speciality coffee industry so far?
This summer I had the opportunity to work alongside Rachel Peterson at World of Coffee, representing Hacienda La Esmeralda farm from Panama, sharing the same booth with The Coffee Collective and Motel Beer & Coffee. It has just blown my mind away.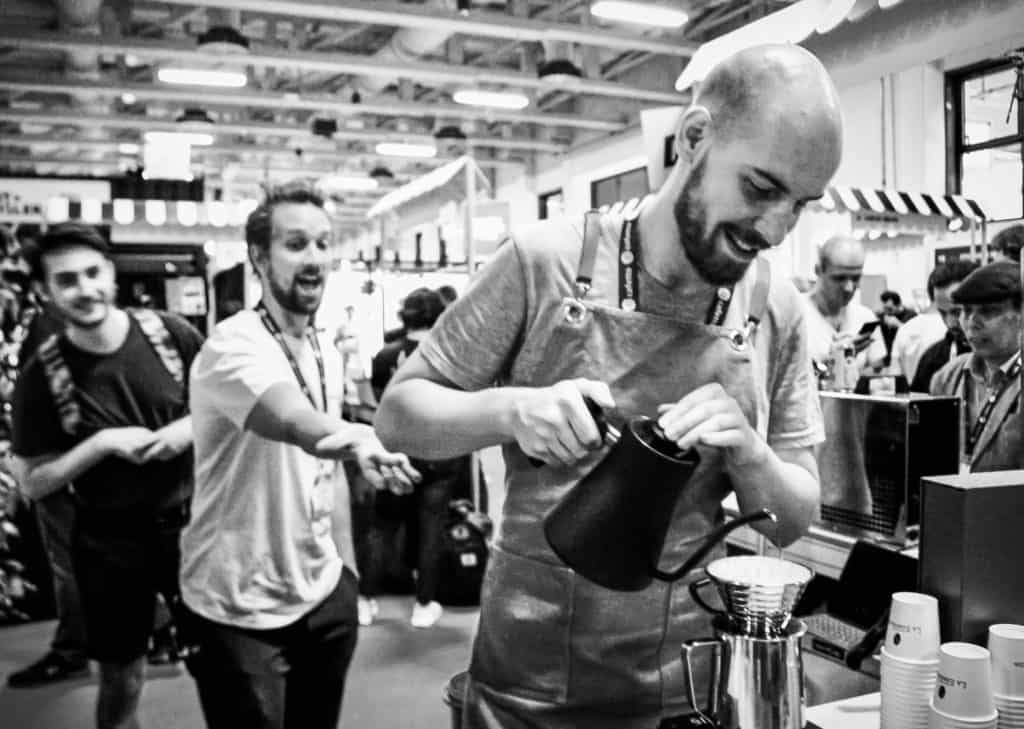 Rapid Fire Questions for Mihály Szűcs
Would you serve filter coffee with milk, if asked for it?
Yes.
Do you ever take sugar with your coffee?
Never.
Espresso or Filter coffee?
Espresso.
Do you aim for Sweetness, Acidity, or Body?
Sweetness
Milky or Black?
Black
Slurp or Spit?
Slurp
Sit in or Take Away?
Only sit in.
Cake or Pastry with your coffee?
Pastry.
What is the wifi password at your cafe?
Hyggecoffee123.