Dajo Aertssen is 32 years old barista and roaster from Belgium who lives and works in Lille, France. Dajo chose coffee as a career after living 9 months on the specialty coffee farm in Brazil. He is also one of the best coffee tasters in the world, placing 2nd at World Cup Tasters Championship 2019 in Berlin.
After working at Coffee Makers for years, he is now moving on to contribute even more to the positive impact on the specialty coffee value chain.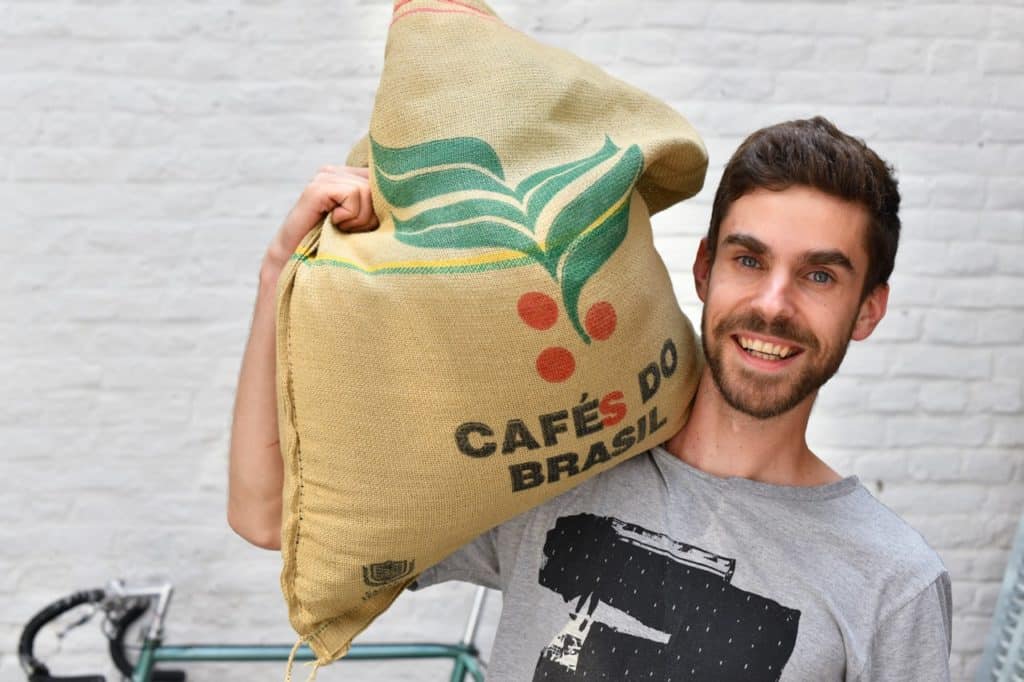 Dajo, what is your first memory with coffee?
Growing up I don't have any memories related to coffee as my parents didn't drink it. I started drinking coffee at the time I was writing my master thesis 10 years ago. Strong black filter coffee with 2 spoons of sugar.
Could you describe the moment or situation that made you decide to become a barista?
See the head barista Liran at my first job in Melbourne does his magic. I wanted to become like him. The moment I truly decided I wanted to work in coffee as a career choice was after having lived in Brazil for 9 months at a small specialty coffee farm.
What is the funniest thing that you have experienced behind the bar? Can you recall any embarrassing moment?
Funniest: a local fishmonger who was a regular client dropping me some fresh scallops as a surprise to save my Valentine's dinner!
Embarrassing: putting 4 spoons of salt instead of sugar in a take-away latte. It didn't go far! (might also classify as funny)
Do you have an unusual habit or hobby that you love?
Ultimate Frisbee.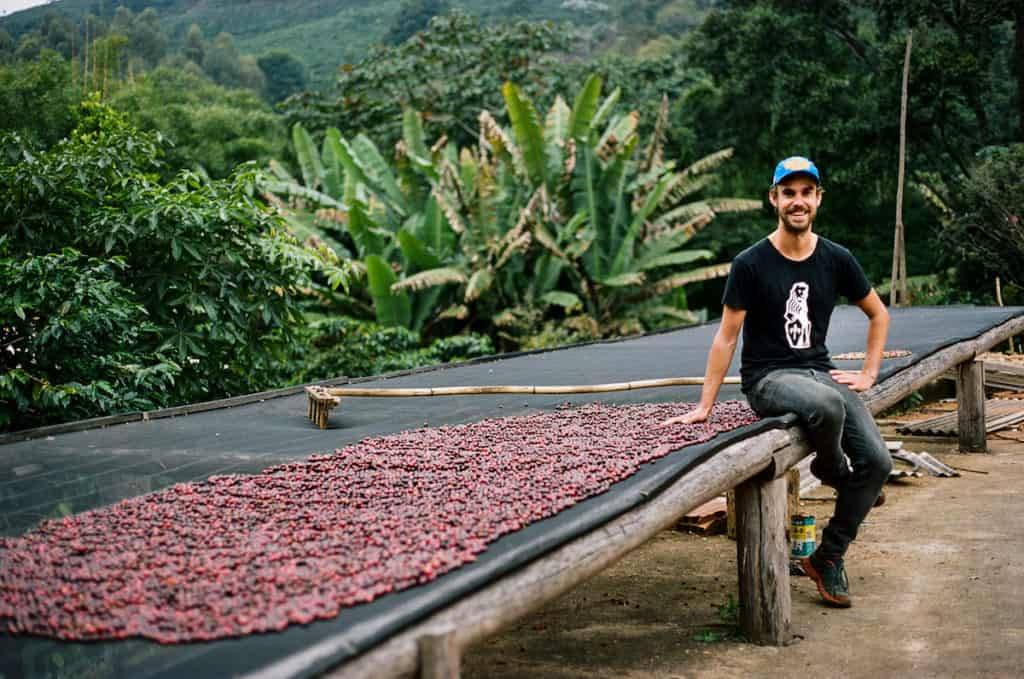 Are there any bad recommendations you hear often in your profession? What is your piece of advice for anybody starting a career as a barista?
There is still a lot of coffee "myths" around I think. Doing certain things because "that barista" does it. Blindly copying skills and knowledge without truly understanding the mechanics behind it. Fortunately, we are starting to understand our product better each day thanks to the hard work of dedicated people in our community.
A perfect example of the above to me is the paradox between a long black ("oh no, you can't do that to an espresso") and a bypass AeroPress ("dude, this 30g bypass recipe is the bomb").
My advice to anyone starting as a barista: be ready to work hard, do the dishes, clean, be a team player. Stay humble and open-minded.
What's your advice for people learning to taste coffee better?
What helped me a lot is to shift away from the flavour. Aroma and flavour attributes are only a part of the coffee. We have a great standardized tasting sheet (SCA cupping form) which I highly recommend using at all levels.
Focus for example on the aftertaste of a coffee only and try to describe it. It is really hard at first because you need to learn to not analyze all the information you get during the first 3-4 seconds the coffee hits your mouth, but only start focusing after that. Focus on the different attributes of a coffee has helped me a lot becoming a better coffee taster.
What is the one thing that you would miss the most if you could not work as a barista anymore?
The energy of busy shifts. Having played high-level team sports for a big part of my life, busy Saturdays are what comes closest to the experience of a big game.
What has been the best experience you have had in the speciality coffee industry so far?
Living at a very small specialty coffee farm in Brazil for 9 months. Experiencing the day-to-day challenges. It makes you see coffee in a whole new perspective. I truly wish more people could live this experience!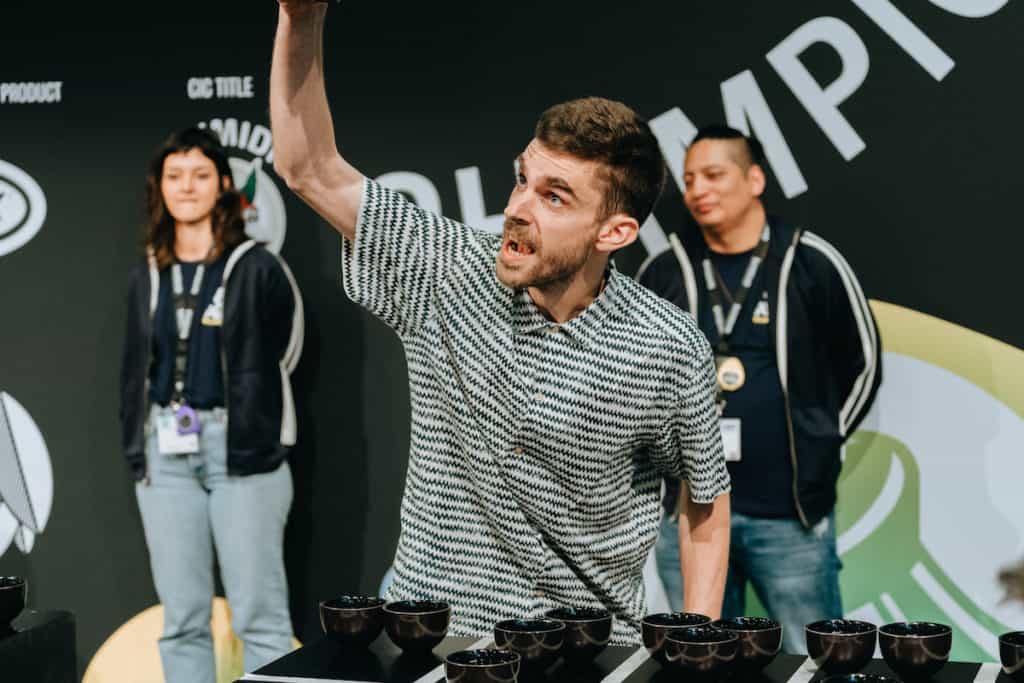 Rapid Fire Questions for Dajo Aertssen
Would you serve filter coffee with milk, if asked for it?
Yes.
Do you ever take sugar with your coffee?
Yes.
Espresso or Filter coffee?
Filter.
Do you aim for Sweetness, Acidity, or Body?
Sweetness.
Milky or Black?
Black
Slurp or Spit?
Slurp
Sit in or Take Away?
Sit in.
Cake or Pastry with your coffee?
Pastry.
What is the wifi password at your cafe?
ILOVECOFFEE59