Spring is always a very active competition time for baristas. Several months had been leading up to the World of Coffee Events, where the best of the best aim to gain the title of the World Champion in their chosen category.
Barista Challenge, after the very successful inaugural year, brings yet another opportunity for baristas in Europe to compete. The aim of the competition is easy – promote the competition structure, so necessary for any improvement in a barista's routine. Barista Challenge's founder Moniek Smit reflected on the first competition year and how successful it was for the first ever winner of Barista Challenge, Milou Savelkoul.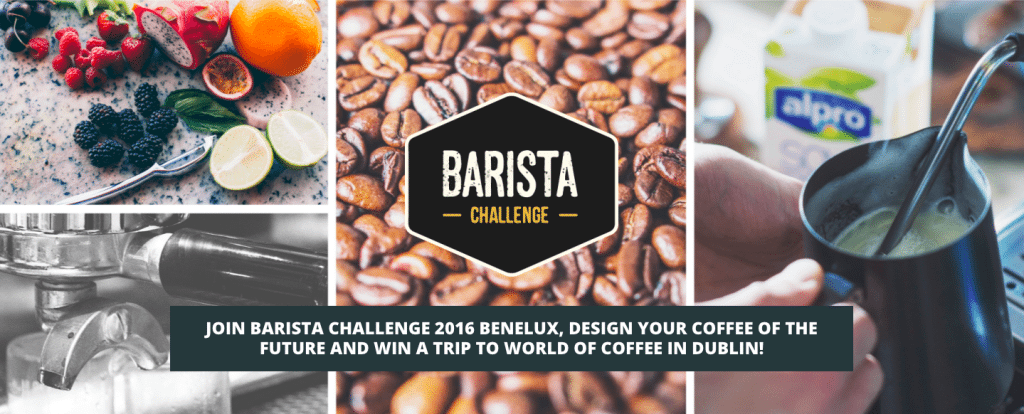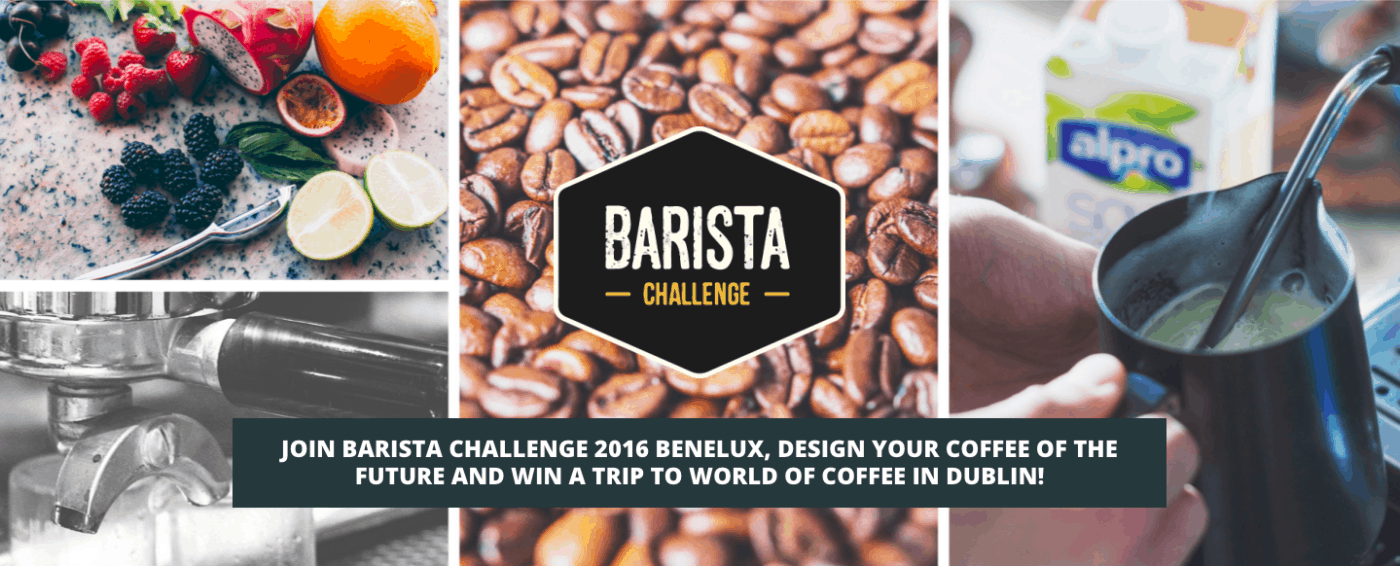 Do you have a secret recipe you want us to taste? Do you know the best combination with milk alternatives? Share your passion and inspirations and go to the Amsterdam Coffee Festival in March, to gain more inspiration from others in exchange!
In the first place, thank you for organising the competition again this year. What are the main changes in 2016?
Our main goal is to give as many baristas as possible the chance to join Barista Challenge and have the experience of a barista competition, without having to prepare for months and months. To give them the opportunity, we have to reach baristas and get them involved. We have learned it is much better to reach baristas when we keep things a bit more local.
The result is a final at The Amsterdam Coffee Festival with the grand prize: a trip to visit World of Coffee and the World Barista Championship in Dublin.
Last drink of the future was Gin Coffee created by Milou Savelkoul. Did you follow her career after the competition?
Milou managed to get great exposure after becoming the first Barista Challenge winner. She is now a well known barista in The Netherlands and found her way into magazines, newspapers and radio stations. Milou will be one of the judges for the final in Amsterdam this year!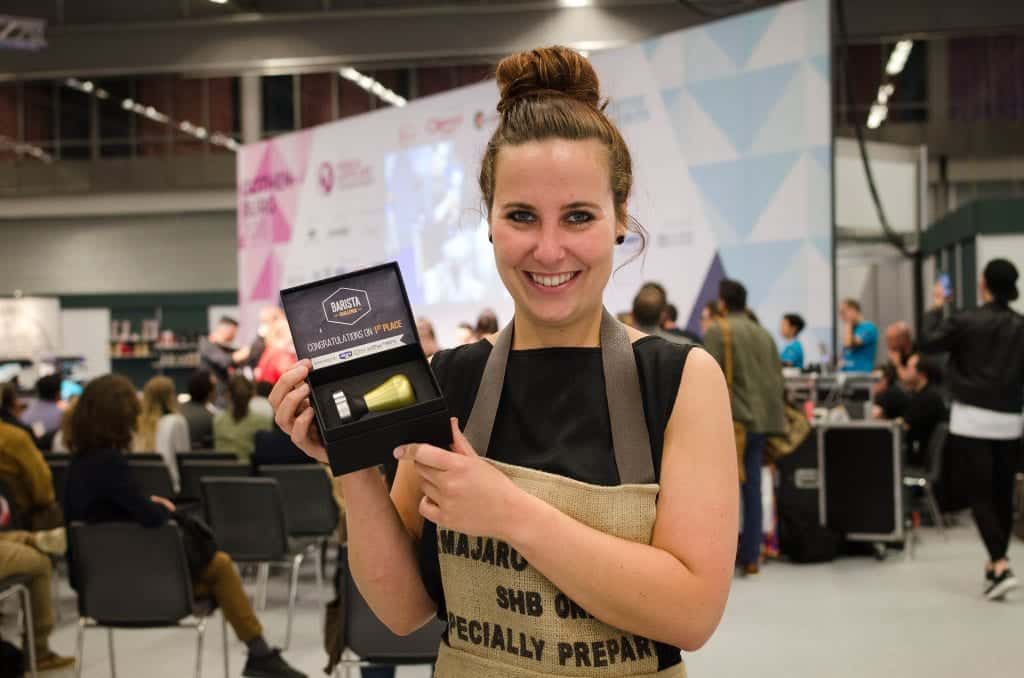 As you follow the area of plant based coffee drinks closely, did you observe any new trends over the last year?
Offering plant based drinks next to regular milk is already a custom in the UK, Benelux and parts of Scandinavia. I have noticed that the time needed for the development from a 'new item' into a 'custom option' in new areas is quite short. The advantages of plant based products are easy adopted by consumers when eg. baristas take the effort to offer the option. It is not a movement against milk, but a movement towards conscious choices. Barista Challenge gives baristas the opportunity to experiment and think about delicious and good looking plant based coffee drinks!
And why should any barista consider joining the completion? Well, this is already answered in Moniek's short article. Don't take too much time, you can apply only until 26th of February. Are you ready?