A roaster from Australia and a roaster from Belgium found themselves on stage together for the first round of brewing as competition got under way on Dec. 2 at the 14th World AeroPress Championship in Vancouver.
Five hours and 27 rounds later, they would meet again for the last.
In the end, it was the brew by Australia's Jibbi Little that judges liked best, and she took home the coveted golden AeroPress. Belgium's Simon Derutter was runner-up, and Jennifer Hui Ping Ho of Singapore finished third.
"I've wanted to get a trophy for Australia for a really long time," said Little, a latte art specialist who received a new espresso machine and a trip to Colombia for her efforts. "It's been seven years that I've competed in latte art, but I only placed 11th—I couldn't win the worlds. Now that I've won the AeroPress, I feel like my job is complete."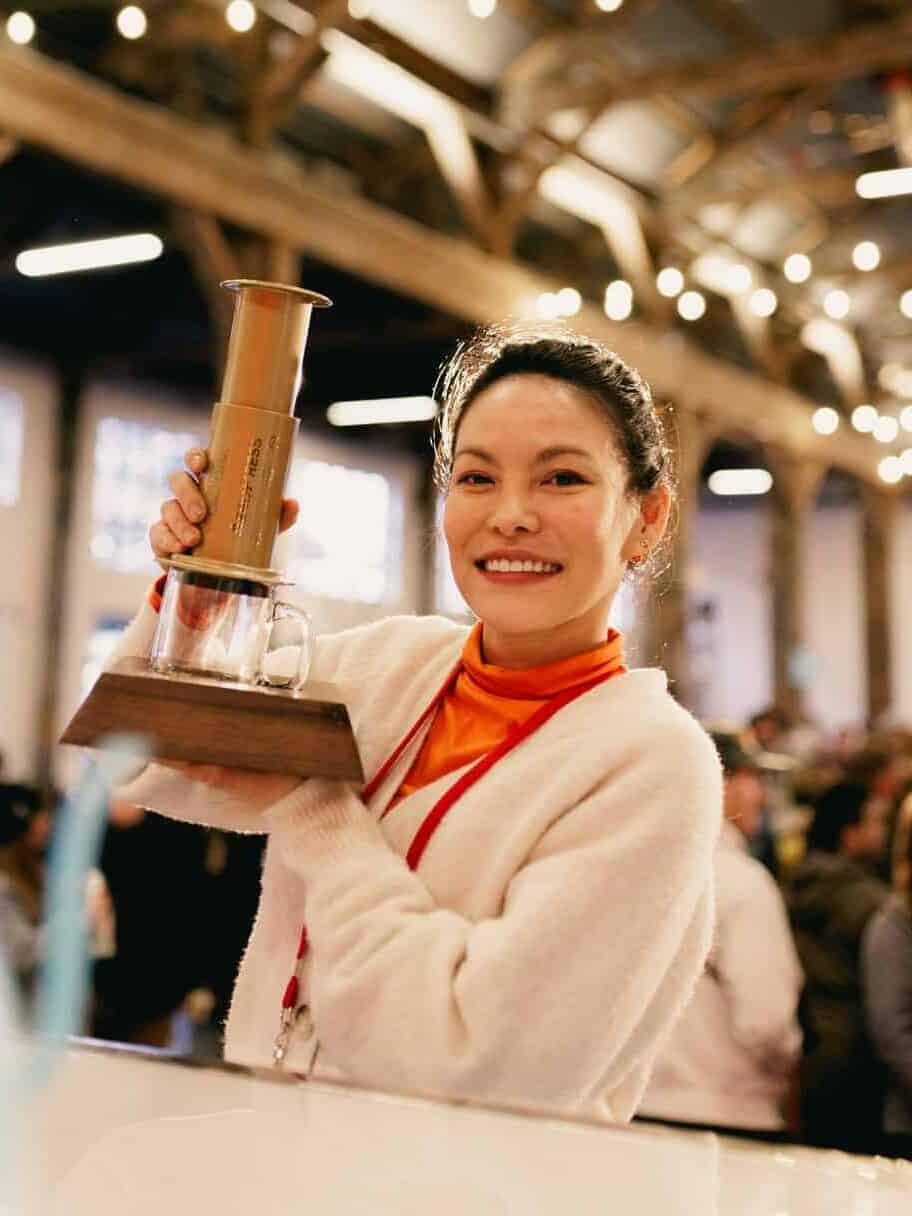 It had been an exciting day of competition driven by an enthusiastic crowd, a stream of '80s hits pulsing from the speakers, and high-energy banter from emcees Wendelien van Bunnik (the 2019 World AeroPress Champion from the Netherlands and also Head Judge of WAC Vancouver) and Eric J. Grimm of Glitter Cat Barista.
But what made the 2022 championship so special was that it was much more than just an exciting day of competition.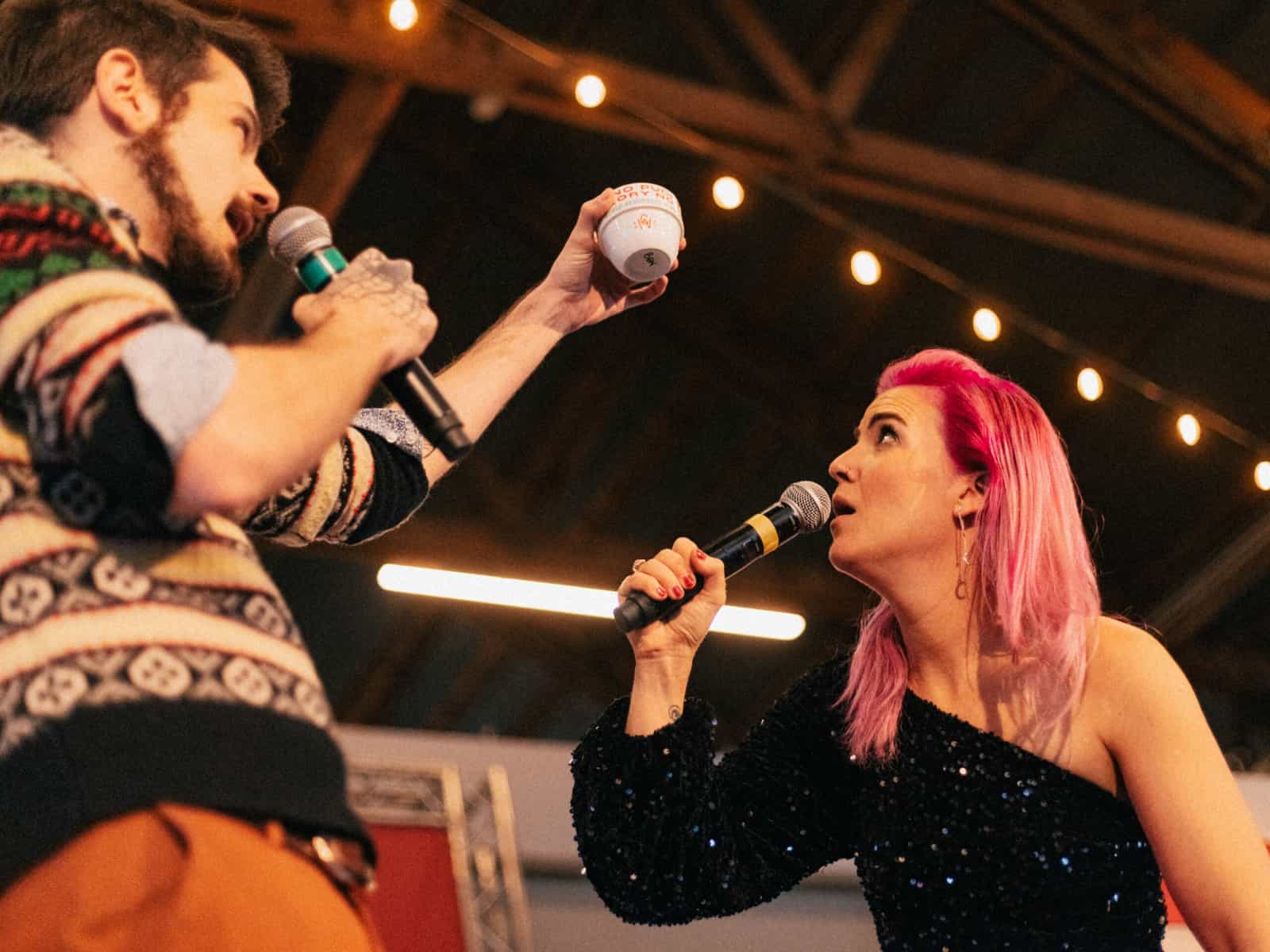 A format focused on fun
Championship CEO Tim Williams said before the event that his team's aim is always to ensure that every competitor—win, lose or draw—leaves excited about competing the following year. That edict, more than anything, has helped the competition grow from three entrants in 2008 to 3,300 from 60 different countries this year.
One bit of feedback the organisers took to heart is the desire among competitors for a less compressed schedule—more time to make friends, hang out, talk coffee and drink it. With the pandemic having ruled out an in-person final the past two years, the appetite for connection was particularly strong in 2022.
So they expanded the championship from a single day to three: a day of learning, a day of competition, and a day to hop from café to café in one of the world's breakthrough coffee cities.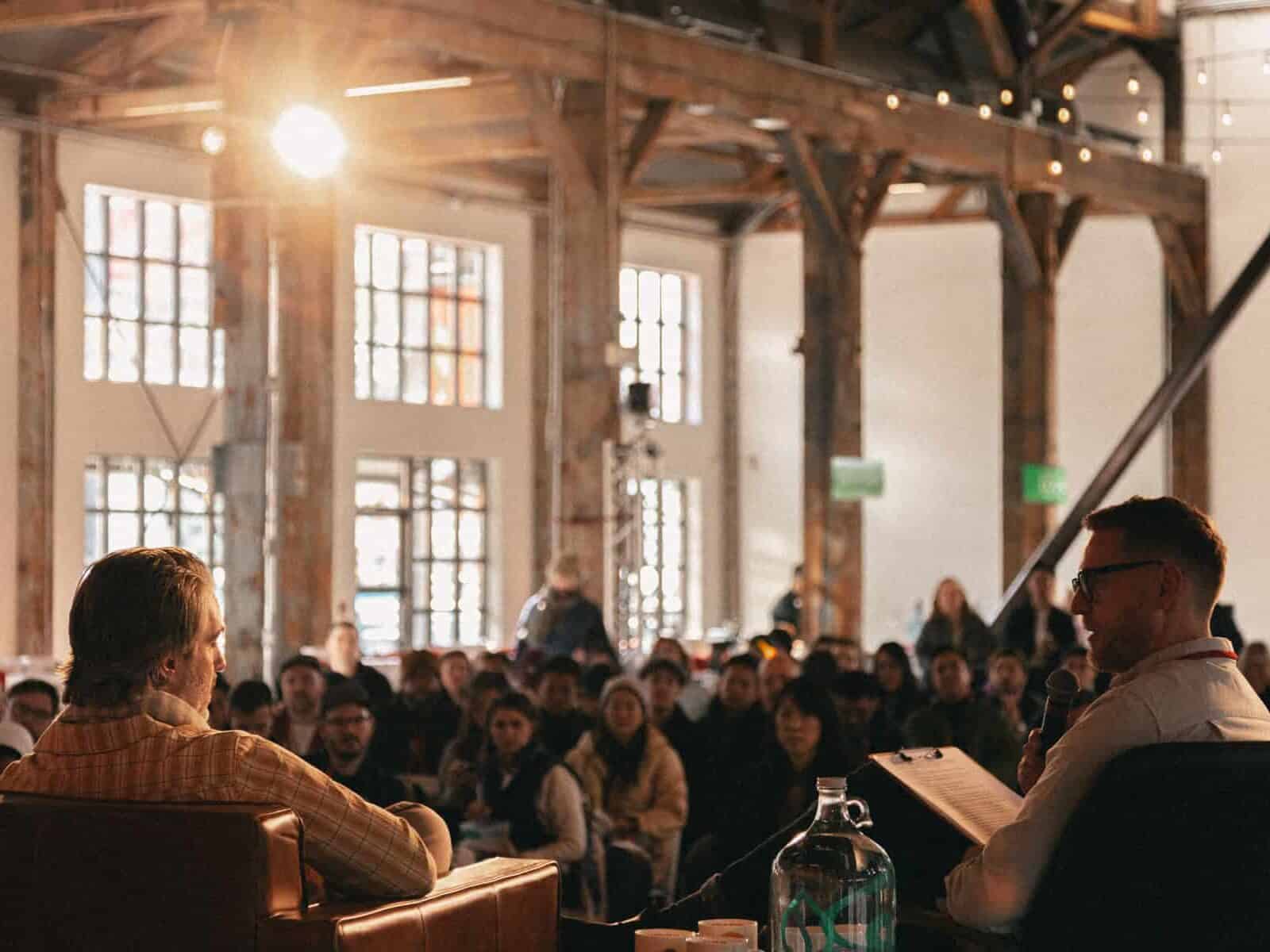 It was very much in keeping with WAC's reputation as the most fun and accessible world coffee competition. While some international barista competitions are likened to Formula 1 for the pressure and resources required to compete, the WAC remains an event where 13-year-old Manuela Torres could come all the way from her family's coffee farm in Colombia to compete against the head trainer from a chain of cafés in Paris.
"I'm used to competing in the SCA championship, so it was another story to compete in AeroPress," said French champion Pierre de Chantérac of Terres De Café. "I think it's very interesting because it's inclusive. There's no scoresheet analysis, there's no debriefing. It's just, 'I pick this one and not this one, and I don't have to say why.' Which in a way is frustrating—but also super exciting, because everyone is on equal footing."
Judges of WAC Vancouver:
Wendelien van Bunnik, 2019 World AeroPress Champion (Head Judge)
Michael Philips, 2010 World Barista Champion
Jill Hoff, 2021 Canadian Barista Champion
Ben Put, four-time World Barista Championship finalist
Sharif Sharifi, operator, Modus Coffee Company
Dustin Ryan Yu, director of coffee, The Roaster's Pack and This Coffee Co.
Catherine Gauthier, 2020 Canadian National Barista Championship finalist
Cole Torode, two-time World Barista Championship finalist
Damian Durda, owner, Nemesis Coffee
Ply Pasarj, 2019 Canadian AeroPress Champion
Dylan Siemens, 2017 US Brewers Cup Champion
Competition came with a twist
Competitors arrived Thursday morning at the ice-hockey themed venue, a former shipyard building with high ceilings and tall windows just a short ferry ride across the water from downtown Vancouver on North Vancouver's revitalised waterfront.
Posters and merchandise greeted visitors with the championship slogan: "Sorry, not sorry." That might have puzzled people who aren't familiar with Canadians' fondness for apologising, but it also carried a double meaning that would soon become clear to all.
After a morning of panel discussions, competitors received the official competition coffee—a washed striped red bourbon from Finca Juan Martin in Colombia—and set about practising for Friday's main event.
I watched some of them go a dozen brews deep, using every second of their allotted three hours. I saw others dial it in after four or five attempts and call it an afternoon. The eventual champion was among the former. Ben McKendry of Northern Ireland, a semifinalist, was among the latter. To me, there didn't appear to be any correlation between time spent and how competitors ultimately placed.
Friday was competition day. Fourteen rounds of brewing reduced the initial field of 39 to just nine, then Williams took the stage to spring a little surprise on the semifinalists: Remember that coffee they had spent three hours dialling in the day before? They would now be using a different one for the most important brew of their lives. And they had just 40 minutes to play with it.
"Sorry, not sorry," Williams smiled.
The new coffee was a naturally processed version of the original. The semifinalists tweaked their recipes, then returned to the stage. Nine became three. And finally, three became one.
Runner-up Derutter co-owns Rush Rush Café in Antwerp with girlfriend Nanigui Patel, herself a 2018 world finalist in Sydney. (They take turns competing each year.) They had arrived in Vancouver with a newborn and some jetlag, but no particular ambition.
"I started off with no nerves, and suddenly every round I go farther and farther and of course you're like, 'Oh, WTF is happening? I'm a finalist.' So yeah, I'm quite happy now," said Derutter after the event.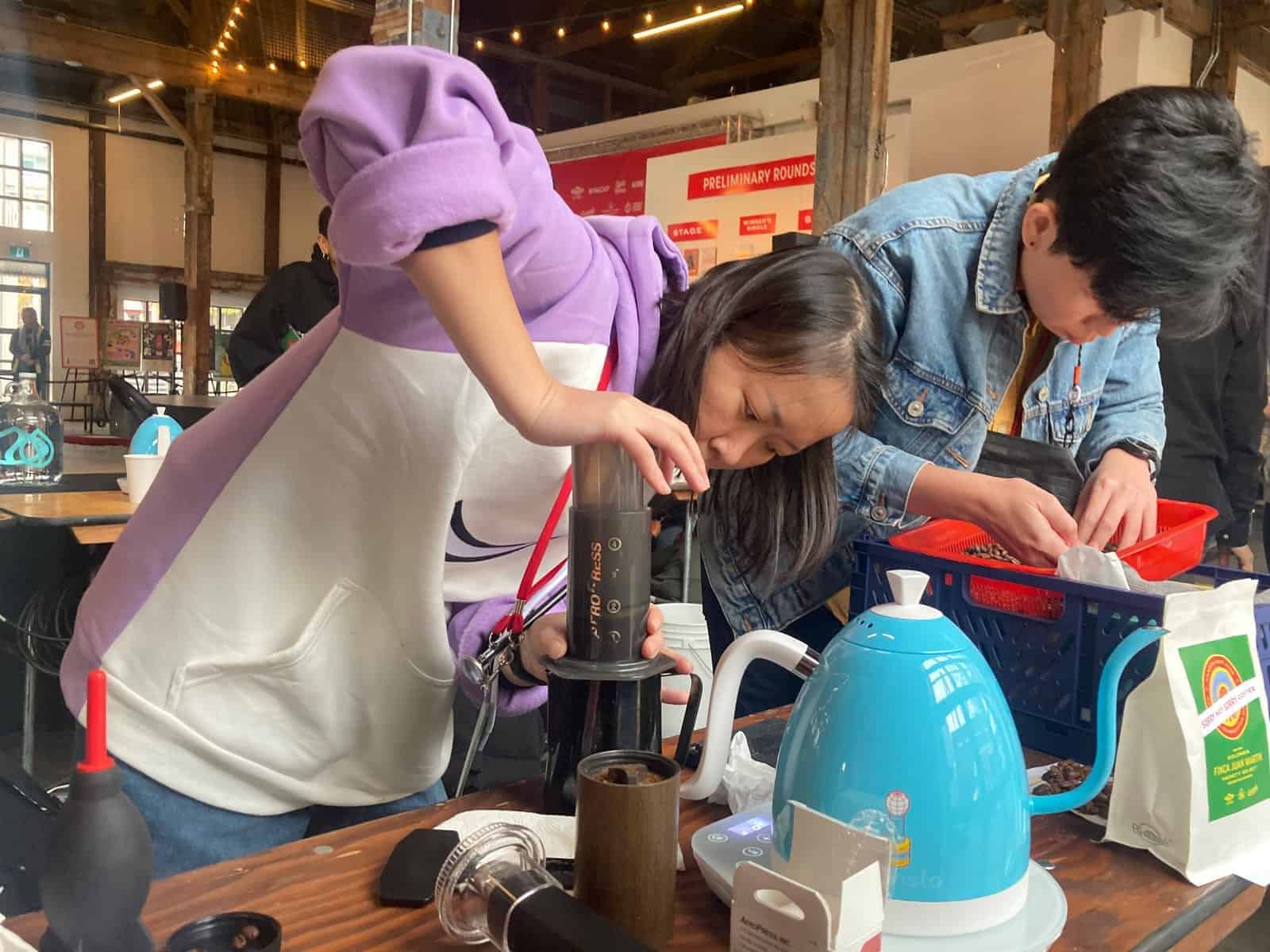 As for Little, she has been living the barista life since moving to Sydney from her native Thailand 12 years ago to pursue a master's degree. She has a business selling JibbiJugs for latte art, a roasting company called Jibbilittle, and now, a world AeroPress title.
As Little reflected on her win, Williams reflected on what he called the smoothest-run World AeroPress Championship since he became CEO in 2014.
"For the last round, I actually went out and watched it from the crowd, which I've never been able to do before," he said. "And that was pretty striking, actually. Eight years I've been running this event and I've never seen the final from an audience perspective. I felt a bit emotional watching that, which was not something I expected."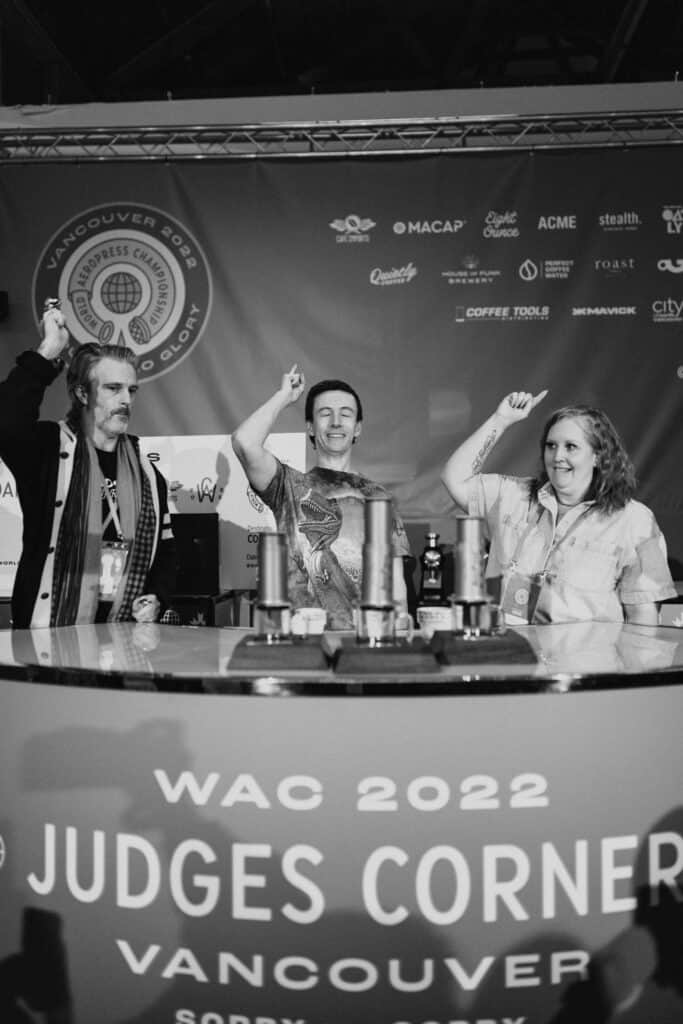 Taking over the city
Saturday released all the competition pressure like the hiss at the end of an AeroPress plunge. Competitors could finally relax, mingle, and spend a day hopping between 10 of Vancouver's finest specialty coffee cafés.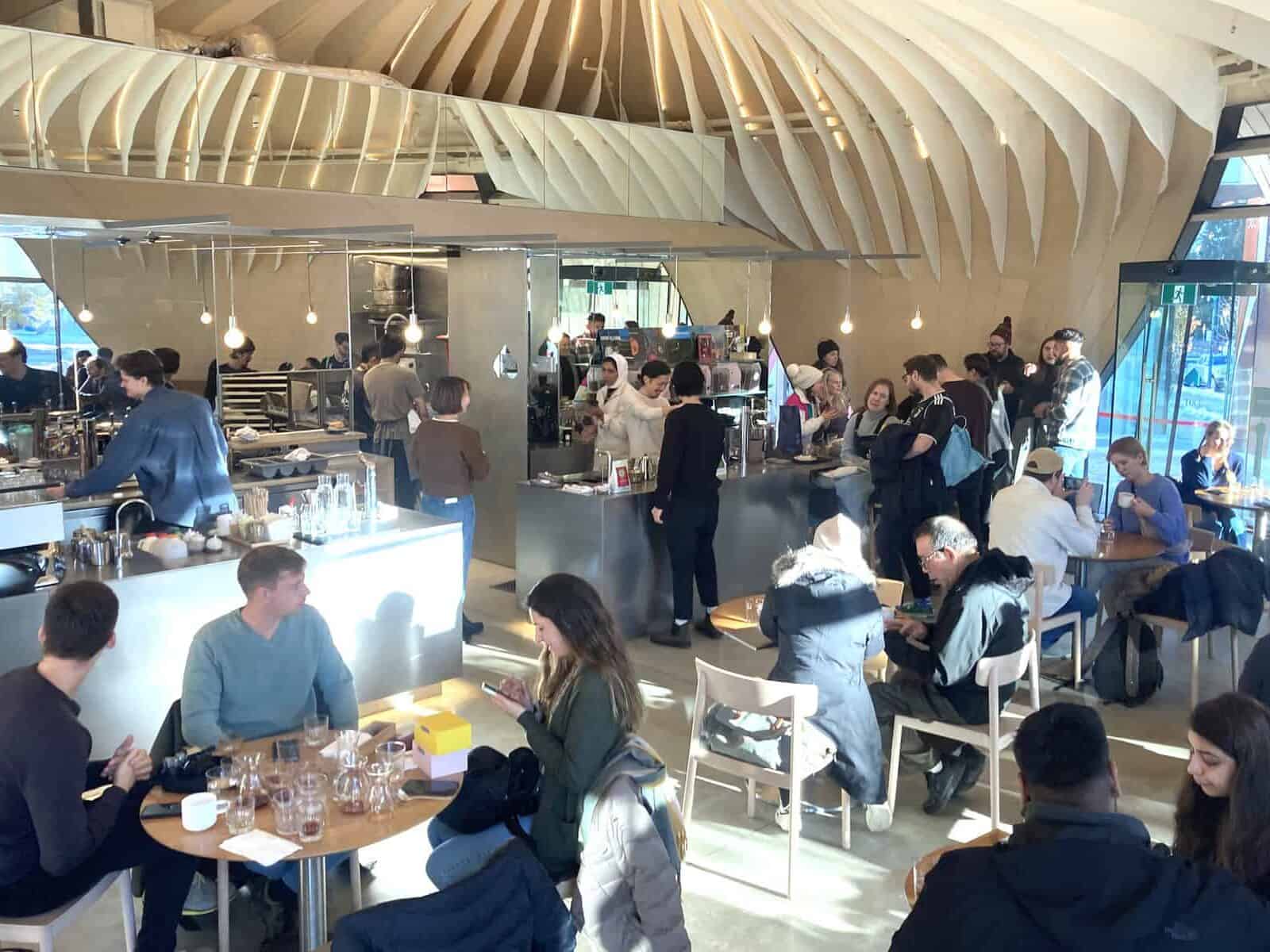 On a buzzing afternoon at Nemesis Coffee, Swiss champion Sona Musa, Austrian champion Anna Lattner and Czech champion Mário Adamčík enjoyed pastries while figuring out how to pack hockey games, ferry rides and mountain visits into their final few days on the west coast of Canada.
Meanwhile, a few of their fellow champions made a guest appearance behind the bar. Each participating café had received a supply of the official championship coffee, and competitors took turns giving customers a chance to taste world-class coffee brewed by a national champion.
I tried brews by Polish champion Marcin Zakrzewski and UAE champion Waqar Alhammadi at Nemesis, New Zealand champion Tio Jung and Swedish champion Rafal Walczak at Pallet Coffee Roasters, and even a taste of Little's winning recipe brewed by the folks at Prototype Coffee. I wish I could tell you how they all differed, but I was too busy picking myself up off the floor after the funky punch of that Colombian coffee!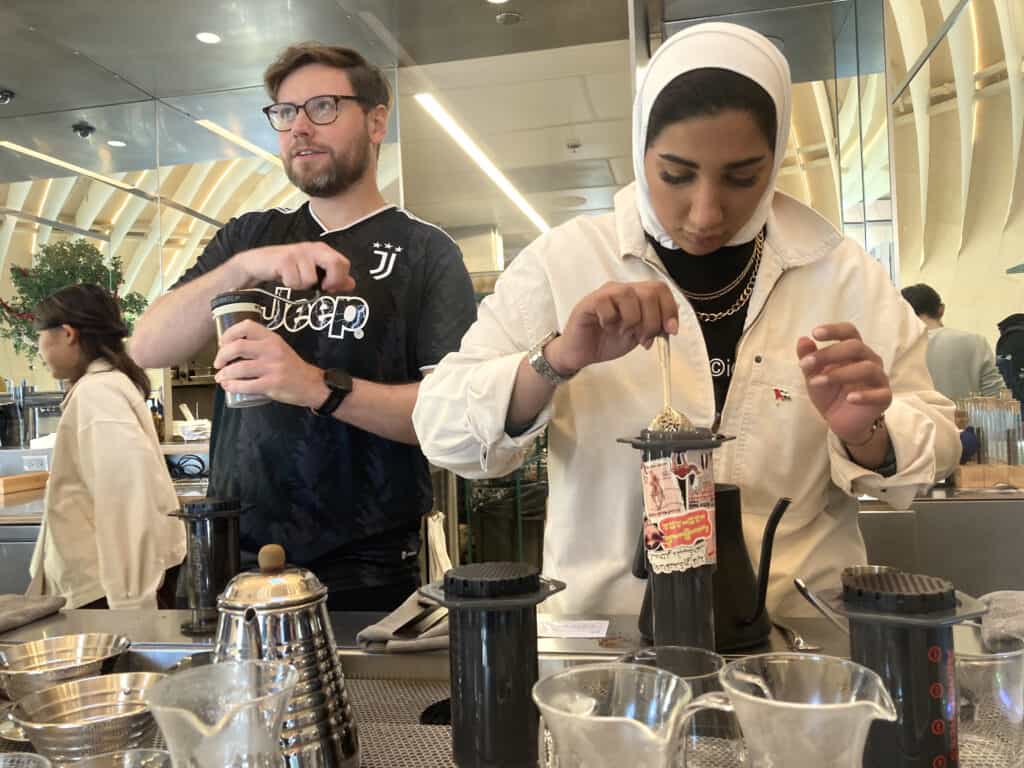 Grant Gamble, the WAC's creative director, believes his home city is on the verge of graduating from Canadian coffee greatness to world coffee greatness.
"The quality of cafés, the concepts, the coffee, the pastries—everything that's part of the coffee experience is on a very high level here," Gamble said. "I think the Vancouver community just needs a bit of a nudge to get everybody on the same page."
Gamble stressed the value of coffee events in bringing specialty coffee entrepreneurs together. That's when business competitors begin to have conversations about working together to grow the specialty coffee market so that everyone can prosper and thrive.
The 2022 World AeroPress Championship was Canada's first world coffee event, and just might turn out to be the nudge Vancouver needs.