Coffee industry has many great minds contributing to its evolvement and we appreciate hearing different opinions and ideas about how the industry will further progress. This article will introduce you to one of the minds, Tim Ridley, who also shared with us his views on the future of our industry and career options for young people building future with coffee. This is the first of several articles in a series talking about that and more. You can look forward to read more on those topics in the upcoming months!
Tim Ridley, founder of United Baristas, introduces his latest project, explains the driving forces in his career and what he sees on the horizon for the specialty coffee industry. Through his ongoing involvement in the coffee industry Tim has gained a large set of connections, keeping in touch with the industry peers, continuously interacting with the trends, and actively working on new projects. We consider his latest project, United Baristas, important and are happy that Tim agreed to lay out his vision of the future of the coffee industry in the following article!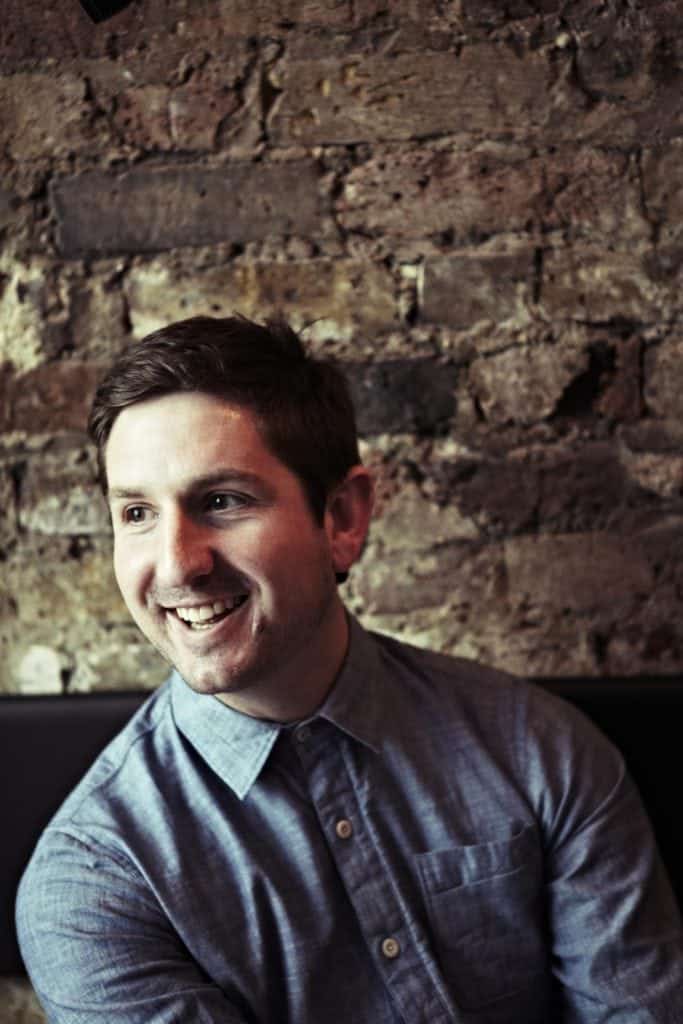 Tim has been involved with the London coffee scene since 2007, when the coffee culture was yet to develop into a whole new level of cafe culture in Europe. Tim's role helped establish the cafe culture of London as we know it today. A business plan was built for a network of high-quality coffee shops across central London and Department of Coffee and Social Affairs was opened in Leather Lane in 2010. Over the next five years Tim developed another five shops within the same company, yet each one was branded uniquely and explored a different coffee shop proposition. Today the business is run by another team, and the company has unified its shops under a single brand, with the aspiration to roll out many more sites.
DoCaSA is the case of several larger companies, such as Taylor St Baristas or Holborn Grind, who are bringing quality coffee to a daily consumer within the great city of London. Some of them present on the London coffee scene since its early starts, other ones growing recently with the rising popularity of coffee drinking culture, these are constantly working on growing sustainable businesses promoting quality in high-volume environments.
With the number of coffee shops growing, it is also the equipment demand that grows. Through United Baristas Tim has seen the amount of coffee equipment being updated for various reasons by a great number of businesses. Many businesses buy equipment on the basis of industry fashion, the introduction of new technologies, their maintenance cycles (or, more specifically their lack of regular maintenance) and depreciation rates. The outcome is that many established coffee businesses have more coffee equipment than they need or use. This under-utilisation of equipment is wasteful – it restricts their capacity for growth and profit and is a poor use of natural resources.
"I'd wanted to tackle this issue for a number of years, because I knew from my own experience that it could be challenging to sell used, working condition equipment. A key motivation for me are the environmental benefits of keeping equipment in use for its full working life. Having a commercial mind, it seemed best to me to achieve this through establishing an industry-specific marketplace" explained Tim his motivation behind starting United Baristas project in 2015.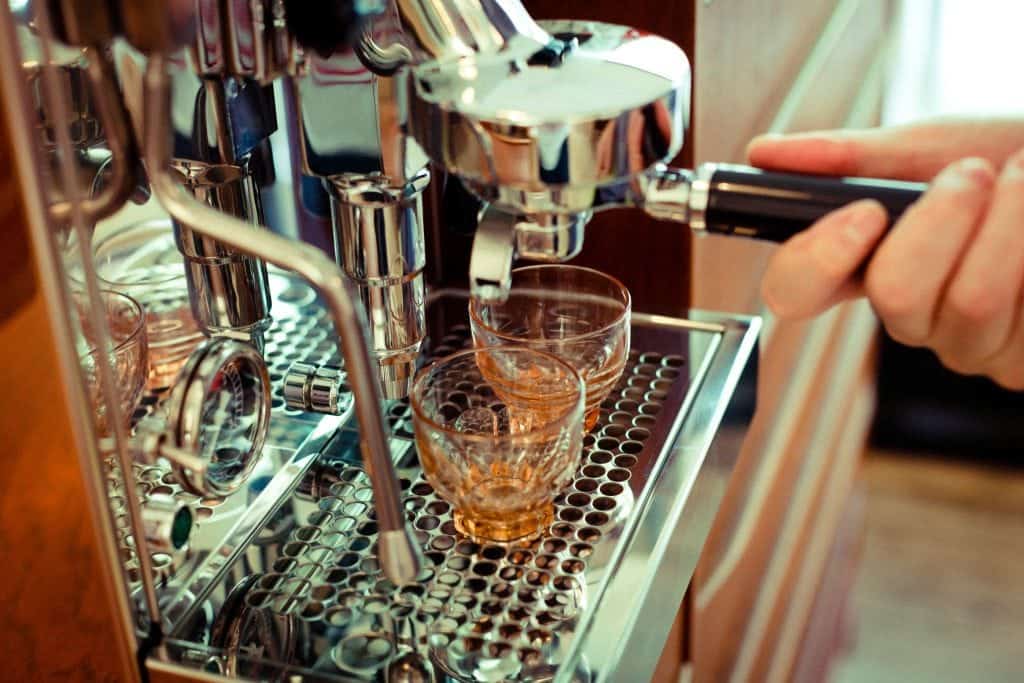 Tim talked to us about his motives and the challenges he needed to overcome while achieving his plans and projects.
ECT: What is the motivation behind starting United Baristas? What inspires you and drives you forward?
TR: I'm motivated by solving problems and building things that haven't been done yet. For example, when I conceived of the coffee shop there was no clear, let alone standardised, proposition or financial model of a coffee shop like there is now. Over the past five or six years shops have evolved or adopted the templates that we laid down in 2010-2012; even the mistakes in some of the shops have been copied. I feel that there is now such an established template, from aesthetics to concept to financials, that many of the more recently established coffee shops are riddled with cliche and potentially victims of groupthink. As an industry we need to keep moving the concept of the coffee shop forward.
ECT: So how do you develop new ideas?
TR: To improve through evolution, or even revolution, you need specific knowledge on the one hand and external references on the other. It's the tension between these two camps of thought that give rise to new ideas. In my opinion, too many people who work in coffee don't have a broad enough set of interests or commercial knowledge from outside the sector. There are plenty of other industries seeking to market quality products to a broader market which are far more advanced in their efforts than coffee. An industry which I continually find inspiring is whisky which, for example, excels in relevant areas such premiumisation, flavour communication, blending and engendering brand loyalty.
ECT: What are the main goals you are trying to achieve through United Baristas?
TR: In growing United Baristas there are some industry challenges that we are hoping to help solve. Firstly, it'd be beneficial for everyone if there was clear secondhand pricing. The previous lack of liquidity in the secondhand market has made valuing used equipment challenging. Similar items in the same condition can attract vastly different listing prices. We would like to be able to get to the point where items, especially the more expensive items such as espresso machines, have an established market rate in the same way cars or buildings do. This will allow business managers to make financially-informed decisions on the upgrade cycle that is best for their business.
Secondly, we'd like to lower the barriers to entry. Having greater access to used equipment creates new possibilities for buyers, such as those that are starting out, need a backup machine, or wish to run ad hoc events. By making getting started easier, we want to facilitate the greater availability of speciality coffee and allow people who are passionate about coffee to make it their livelihood.
Thirdly, we are also working to provide channels for machines to be repaired and restored by reputable technicians and then resold. There are two issues to unpick here. Firstly, coffee technicians face their own repetitional challenges due to the lack of accreditation which allows the less-than-good techs to continually pop-up in various guises. Secondly, we've been doing the sums on buying, repairing and selling machines and we think that they look pretty good. However, lots of technicians are currently solely focused on site callouts and feel little need to diversify their business. This is definitely a space for young, entrepreneurial coffee people to explore and we hope some good things will also come from our efforts over this year.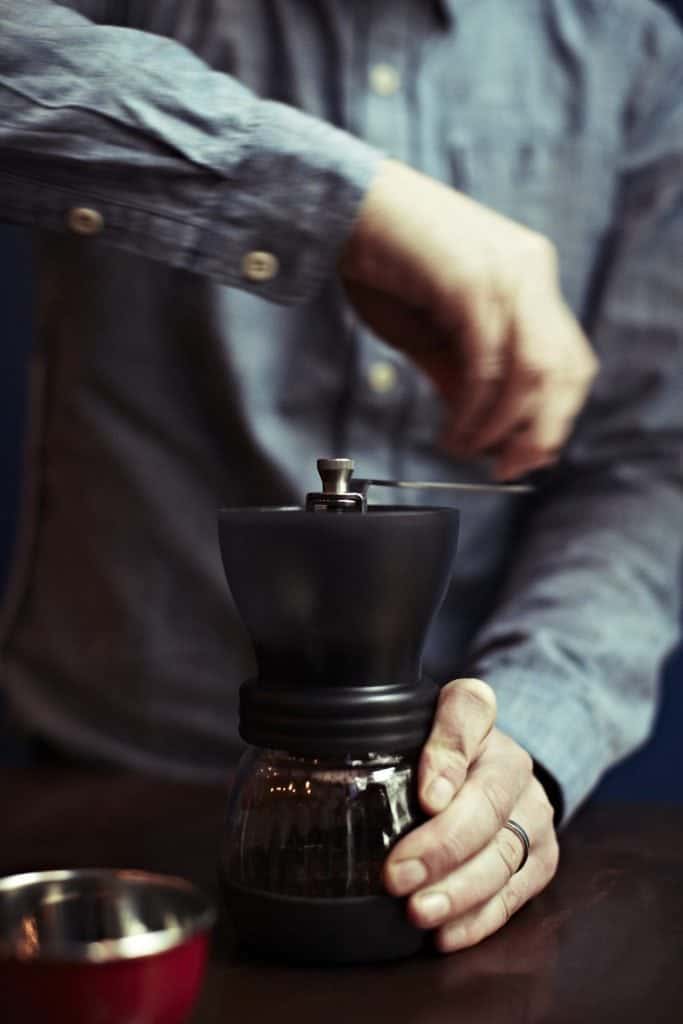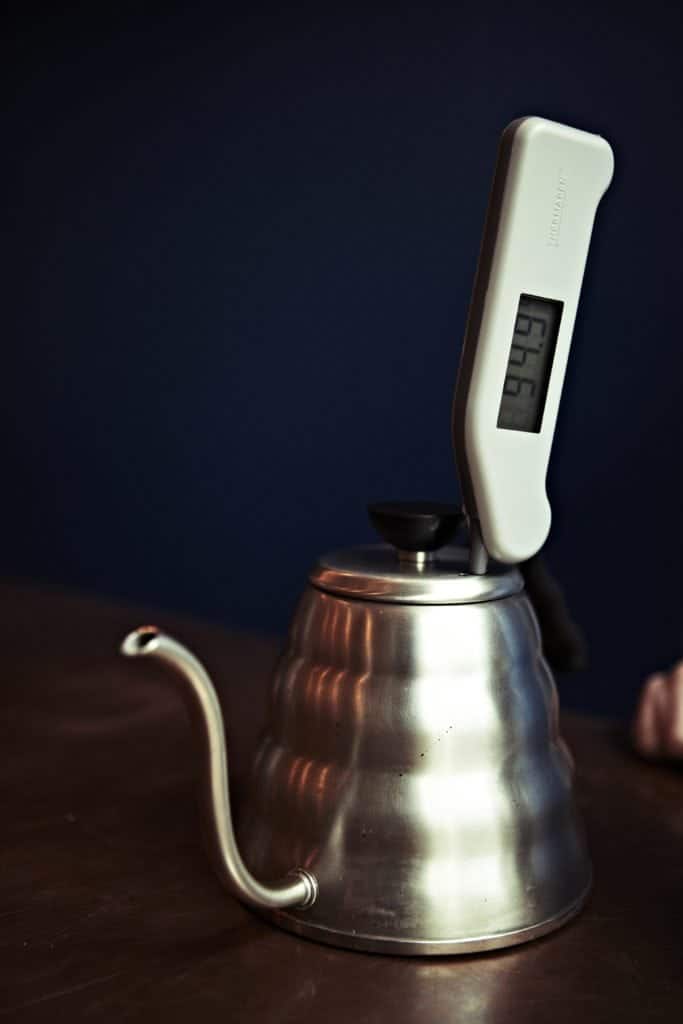 ECT: It seems that you have clearly set your goals and know the limits of the current industry. What are the biggest challenges you had to tackle in starting United Baristas and what are you working on overcoming at this moment?
TR: There have been a number of challenges to get this far. To get started, we had to work out how to build a marketplace. While you can build an online shop in a few hours for a small monthly fee, marketplaces are more difficult and more expensive because all participants can be both buyers and sellers. We also have significant time constraints. While United Baristas is a significant project it's also a small project and gets just a couple of hours of time per week, something I would like to change as it develops. The key challenge in making United Baristas a success has been making the marketplace worthwhile for members, this requires a critical mass of buyers and sellers. It's a chicken and egg problem when starting out. After almost a year's work, we have hundreds of users, dozens of current listings and equipment being bought and sold on a regular basis, ranging from end-of-line pitchers to high-end espresso machines.
ECT: What do you see as the biggest step in order to make United Baristas really working and useful?
TR: Now that we have gained momentum, the biggest challenge is converting people's intention into action. The time-pressured nature of running a coffee business means that managers are tempted to prioritise whatever shouts the loudest. Listing on United Baristas takes just a couple of minutes, nevertheless this task is seldom the highest priority and it is easy for it to get crowded out by other demands. Currently we're working to make listing easier and are finding ways to better communicate the financial values of selling used equipment to business owners and operators. Businesses should be buying and selling equipment far more regularly than they currently are, and it's costing them money.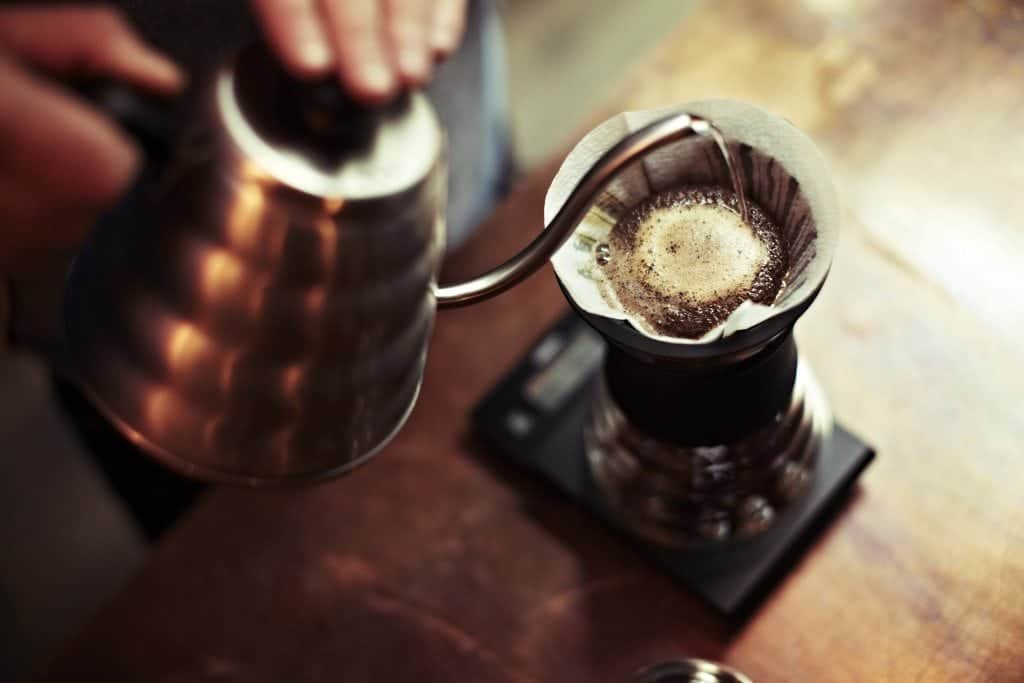 ECT: Where do you see the industry proceeding in terms of technology and skills?
TR: Technology is clearly going to continue to shape the way we make and serve coffee. The majority of consumers want high quality coffee as fast and as cheap as possible. Consequently, coffee shops generally upgrade their equipment to reduce their workload, achieve a significant lift in the quality, or increase of the speed of coffee-making. We are currently seeing this with innovations such as volumetric measurement, integrated scales and more accurate dosing. I've been saying since I opened the first shop that developments will eventually result in set ups which supersede a human's ability to make coffee, both in terms of speed and quality. The majority of coffee-equipment technological developments are probably best seen as incremental steps towards this larger objective. If computers can drive cars better than humans, then they can make better coffee too. Today's working baristas should be educated to better understand coffee extraction, customer service and the financials of operating a coffee business to give themselves the best possible careers.
ECT: Is there anything that will change in regards of the raw and roasted product?
TR: I foresee fundamental changes in how we roast coffee. Once processed and prepared for shipping, green coffee is stable and long-lived compared to its roasted state. In the future, it seems highly likely to me that coffee shops – and even consumers – will buy green coffee and roast coffee on demand, similar to the way we currently grind on demand. These developments could reduce coffee wastage, eliminate packaging that often goes into landfill (such as pods and sealable coffee bags) and increase cup quality. Shop and consumers will download various roasting profiles to make coffee to their personal flavour preferences – cup by cup. In my ideal world, farmers would be able to develop brands which are proudly displayed on their packaging helping them to develop reputations that they can convert into increased revenue.
However, I accept that this is probably too optimistic and that it will be the medium- and large- size companies that currently do the bulk of sourcing, quality control, export arrangements and logistics of all grades of coffee, including speciality, that will evolve from trade businesses into consumer-focused brands. If I'm wrong about this, it's likely to be because of a new technology that allows for roasted coffee to have a significantly longer shelf life without flavour deterioration, or even imagine a scenario where methods are developed to age coffee in a way that actually enhances its flavour. Any which way, roasters seem certain to become increasingly less important as hallmarks of quality.
All this is terribly exciting. If you are fortunate enough to currently be working in coffee, you should be thinking about the contribution you can make over the course of your career. If you were to start working in a coffee shop in your twenties, you are likely to gain 50 years of experience within the sector. Just imagine what we can achieve if we take our current energy, interest and understanding and multiply it over the coming decades. Or to put it another way, just about everything we currently know about espresso has developed over the past 80 years. Some people reading this Q&A will be alive in 80 years from today. In short, just about everything is still to be done.
The future is best predicted by those that make it. If you want to live in a world that celebrates high quality coffee, is environmentally and financially sustainable and benefits coffee drinkers across the globe then you should crack on and build it. United Baristas can be seen as an attempt, in a very small way, to do just that.
ECT: So, where do you see opportunities for people to progress in their coffee career?
TR: In March we ran an industry roundtable with some of the sharpest minds in the London coffee scene to look at staffing. It was pretty clear that there is a mismatch between many baristas' aspirations and the current commercial opportunities. Many baristas wish to progress into roasting or sourcing, but there are greater opportunities in general management or working with equipment manufacturers in sales, support or technical roles. My advice would be to move into a role in a growing company that will allow you to develop and excel in these areas, or if you are keen to start something yourself, tackle a structural need to which the solution seems obvious to you. I love Shaun's work with The Estate Diary.
ECT: What are your next plans with United Baristas?
TR: There are many things that we want to achieve and we face several challenges in doing so. A key one is financial. We made it free to list, buy and sell on United Baristas to get it started. I funded the first 12 months – and have extended this to 18 months, which gets us through to the end of 2016 – out of my own pocket. To make the site sustainable we'll be considering options such as the introduction of relevant advertising or having small fees. I don't need the site to make a lot of money, but it does need to be able to support itself to thrive and fulfil its potential. It's proving useful for the coffee community and so we're confident of being able to monetise it.
Secondly, we're working on an appropriate scope. I benefit from personal and professional connections in London, so we've focused our initial efforts here. You don't have to be UK-based to use United Baristas, but listings do currently need to be in GBP. We are working on ways to introduce multi-currency listings, but for the time being it's not too hard to make the currency conversions throughout our payments provider PayPal; however, we'd love to make this better. I think that there is currently a fundamental shift of the coffee epicentre away from London and to the Continent. This is for a variety of reasons, but the drivers to look for are that many European cities have cheaper premises rentals, higher unemployment rates and are more geographically proximate to equipment manufacturers. The outcome is that it's easier to develop a new coffee concept or proposition in an environment with these qualities; and remember this is in contrast to a narrowing of coffee shop concepts in London. If you are a coffee entrepreneur, it's probably now easier to develop and launch your idea in a Continental city, than in the UK.
Also, we quickly identified and love the name United Baristas, but we made the brand identity in a couple of hours one afternoon; we just needed something to get us started. Now that things have developed, we've gone back to square one and identified some fundamental values and are now working on a new brand identity with the graphic designer and former guerrilla street artist Mike Brimmer. Expect to see it introduced later this year.
We have to get these components of the project established now as it seems likely that the demand for United Baristas is going to increase. If we suppose that the average first-owner use of equipment, such as espresso machines, is around four years then there is going to be lots of equipment coming up for sale in the coming time.