Have you ever been to Utrecht? The beautiful city, which dates back to the Middle Ages, is located in the heart of the Netherlands, built around the monumental Dom Tower in its historical centre. But it is not only the history and the canals on the Rhine that welcome locals and tourists alike. There is a growing speciality coffee scene and it is well promoted by the Utrecht coffee community.
The organisers of the Utrecht Coffee Safari told us: "The coffee scene in Utrecht is small but 'gezellig'. Off course, in the old city centre of Utrecht it is easy to find nice places to stop by for a good cup of coffee, but when you head further, take the bike or hop on a bus, you'll find some very nice places as well. A few months ago, some baristas and roasters from Utrecht joined forces over a beer and came to the conclusion they needed to guide coffee enthusiasts to all around Utrecht. This resulted in the Utrecht Speciality Coffee map called Utrecht Coffee Safari. It is a true adventure to spot all the nice places around Utrecht and when you do, you become the proud owner of the 'Utrecht Coffee Safari pin' designed by Joris Diks, who also made the design for the map.
Dagmar Geerlings, one of the organisers of the Utrecht Coffee Safari and the owner of Dagger Coffee shared with us the list of the cafes featured on this little map.
Rocking Chair
Rocking Chair is a lovely neighbourhood hangout supplying its customers with great chats and delicious cakes. It is one of those spots welcomed by all moms, since it is children-friendly, with a designated play corner for kids, meaning that even kids-free visitors will enjoy their cappuccino undisturbed.
Come to grab one of the sunny seats of this cafe that stretches over a corner of the building, or sit inside for breakfast.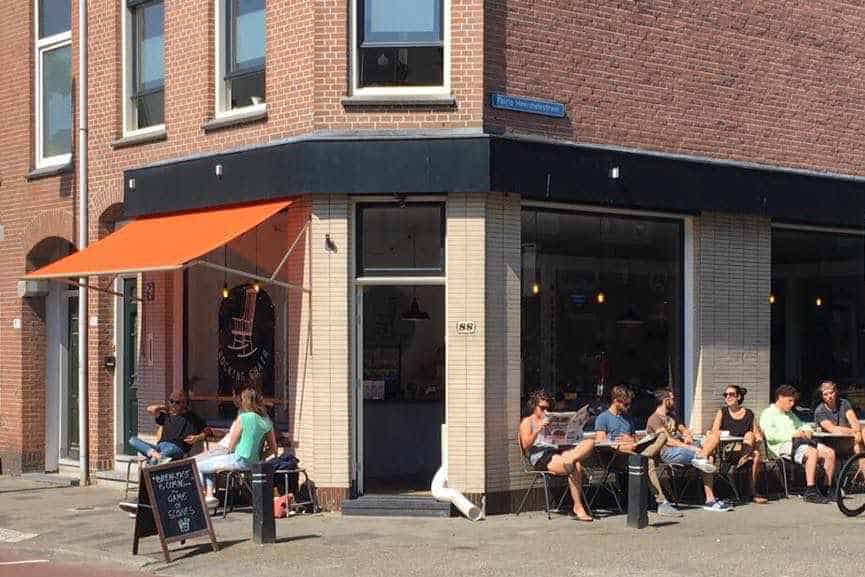 Willem van Noortstraat 88, 3514GG, Utrecht, the Netherlands
Website, Facebook, Instagram, Twitter
30 ML Coffee Roasters
30 ML in Vredenburg 23 is an ambitious coffee bar that offers plenty of breakfast options, as well as beer.
The long cafe is lined with several tables and hanging lamps, all in natural wood, with added colourful designs of coffee trees. You will see plenty of people working, chatting away, and having brunch here!
The company has already three locations in Utrecht and supplies the city with tasty coffee and food all week long.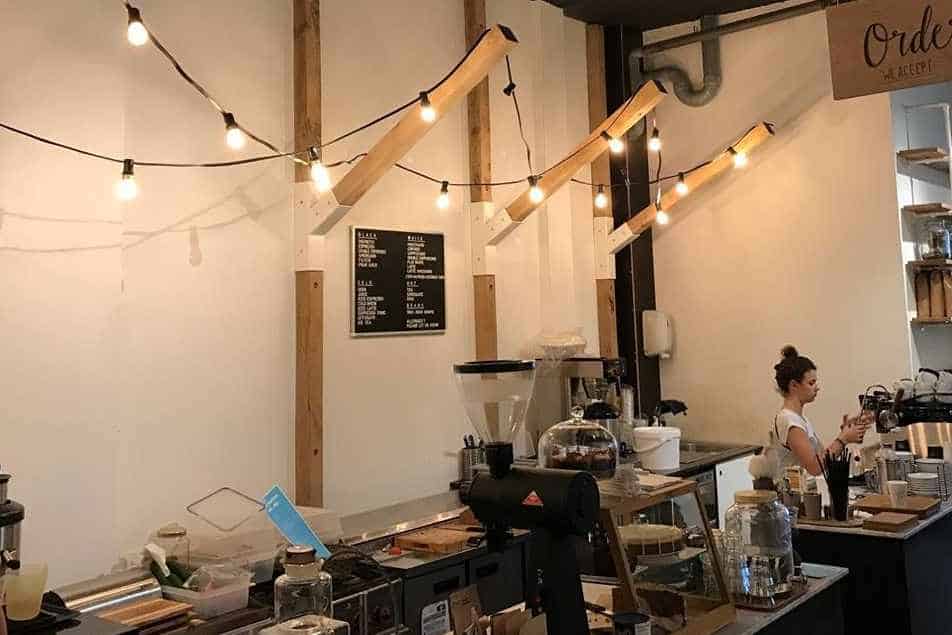 Vredenburg 23, 3511 BB, Utrecht, the Netherlands
Website, Facebook, Instagram, Twitter
Ohøj Coffee Roasting
Ohøj is a Scandinavian-looking minimalistic cafe, almost entirely built out by its owner Kevin. Kevin brought a real geeky cafe to life, with EK43 as the sole grinder for all coffees and an espresso machine from the famous producer Kees van der Westen. This espresso bar is also a speciality coffee roastery, and you will find in the Riviernwijk district of Utrecht.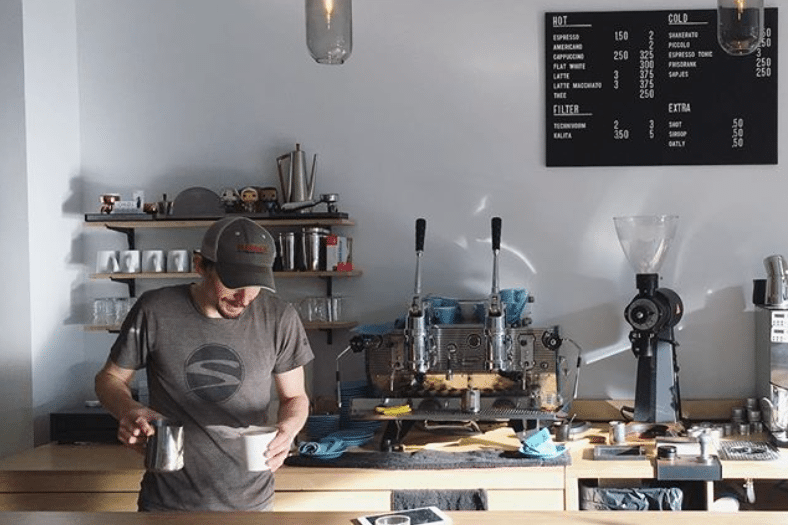 Rijnlaan 27, 3522 BB, Utrecht, the Netherlands
Facebook, Instagram
The Village
The Village was one of the first cafes to introduce speciality coffee to the people of Utrecht. It is clear that team is a funny bunch, not only because of their amazing merchandise, especially the T-shirts but also for their easy-going approach in the shop, as well as during their pop-up cafes at festivals. They are well into music, know many cool bands, and sell pieces of vinyl at the shop.
Their own roastery, open all week long, is located in Voorstraat 46, while the cafe in the Science Park is opened Monday to Friday.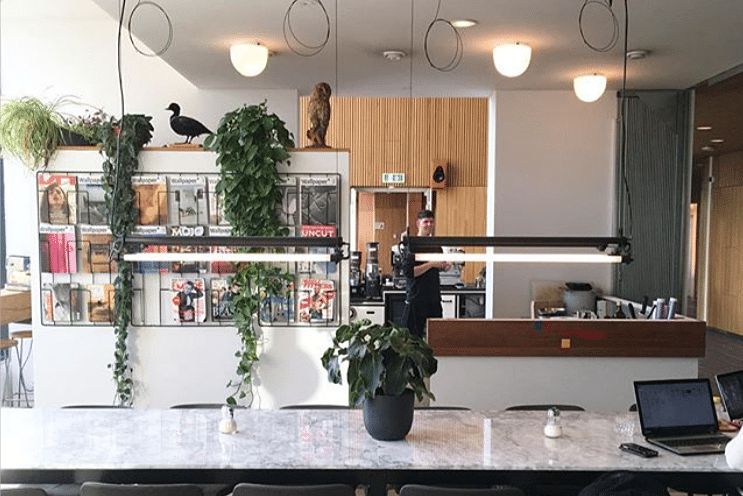 Voorstraat 46, 3512 AP, Utrecht, the Netherlands
Website, Facebook, Instagram
Koffie & Ik
Koffie & Ik, aka Coffee & I, is a lovely, spacious, sun-lit space that welcomes the visitors for a coffee, brunch and lunch just outside of the city centre. It is the perfect spot to get away from the buzz of the city, a sunny oasis looking onto a calm street. The cafe exhibits various local artists at the cafe, so your coffee break can be a cultural one, too.
The shop's organisation is simple and warm, a long bar houses all that is needed for a delicious service, and the rest of the cafe is filled with wooden tables. The front wall of the cafe is made up of three large windows, making it a comfortable spot to chill in the sun even on the colder days.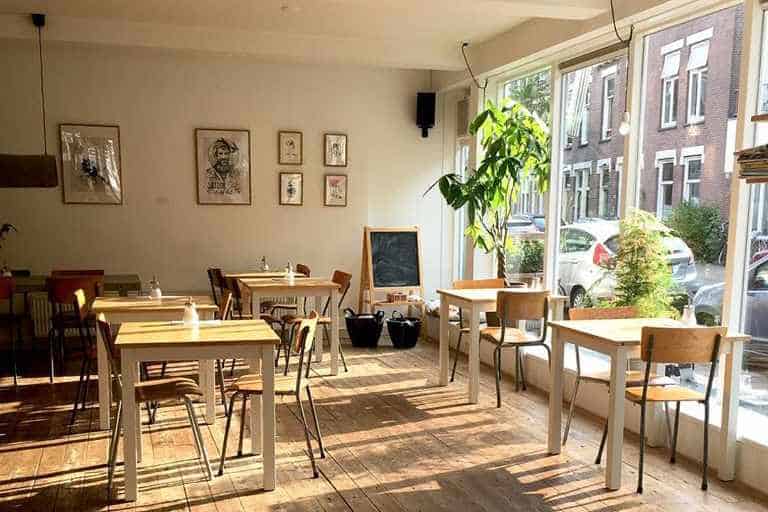 Vleutenseweg 169, 3532 HC, Utrecht, the Netherlands
Website, Facebook, Instagram, Twitter
Koffie Leute
Koffie Leute is the cafe that you will note down as your second living room. You can play some records here, as well as games, all the while drinking a delicious cup of filter coffee. What more can you ask for on a rainy afternoon?
The love for games is also incorporated in the decoration on the cafe's wall. To top the experience, you can buy vinyl of local labels here.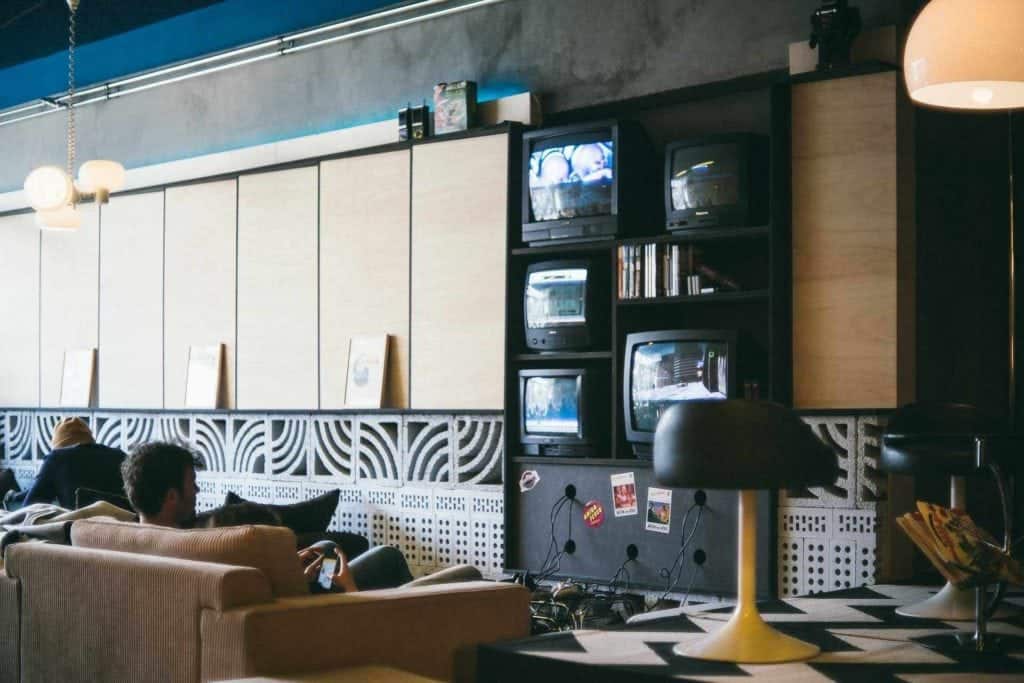 Westerkade 30, 3511 HC, Utrecht, the Netherlands
Website, Facebook, Instagram, Twitter
't Koffieboontje
't Koffieboontje is a business owned by three friends, who have managed to open already two shops under this name. They bring a personal touch to their service, which has escalated in experience and expertise a lot since 2015 when they barely knew how to turn the coffee machine on. Today though, the coffee tastes better than ever. It was due to popular demand that they opened the second shop after all.
The design of their shops is warm and cosy, with hanging lamps, as well as a few hanging chairs, loads of wood elements and natural light. Make sure to order one of the ranges of hand brews and try out some of their snacks.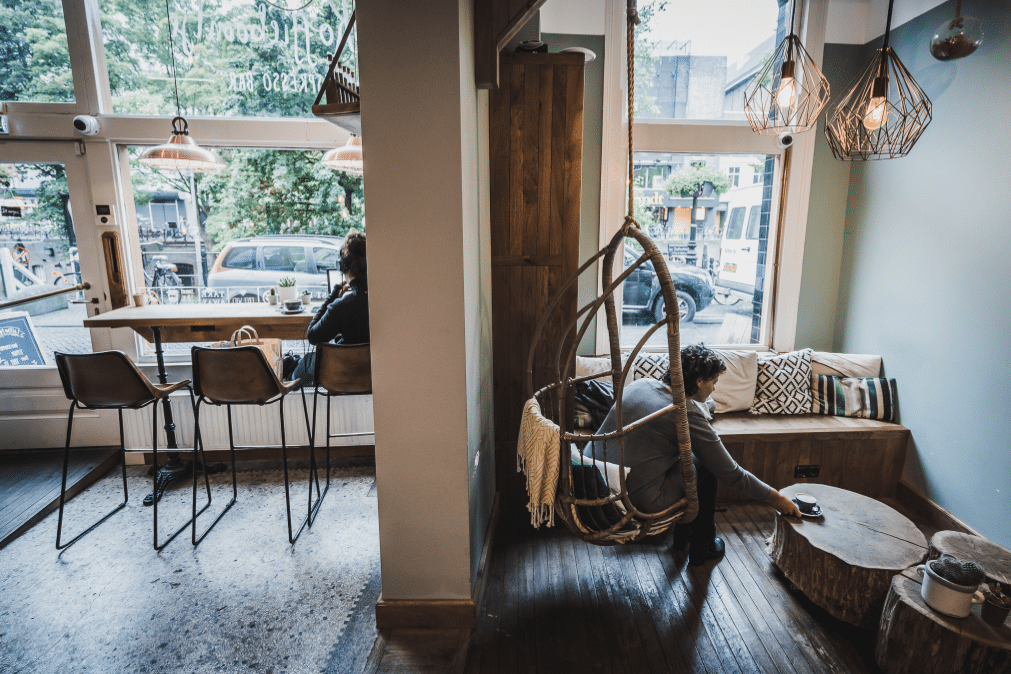 Oudegracht 9, 3511 AV, Utrecht, the Netherlands
Website, Facebook, Instagram, Twitter
Nordkapp
This hidden gem is to be found in a creative hub of Utrecht. Not only is Nordkapp a cafe, they also roast, every Monday, which you can come see for yourself at their upstairs roastery space. For those interested in beer, the same building houses also a brewery, so there is no need to leave this space at all. Once the coffee service is over, the beer taps are fully open!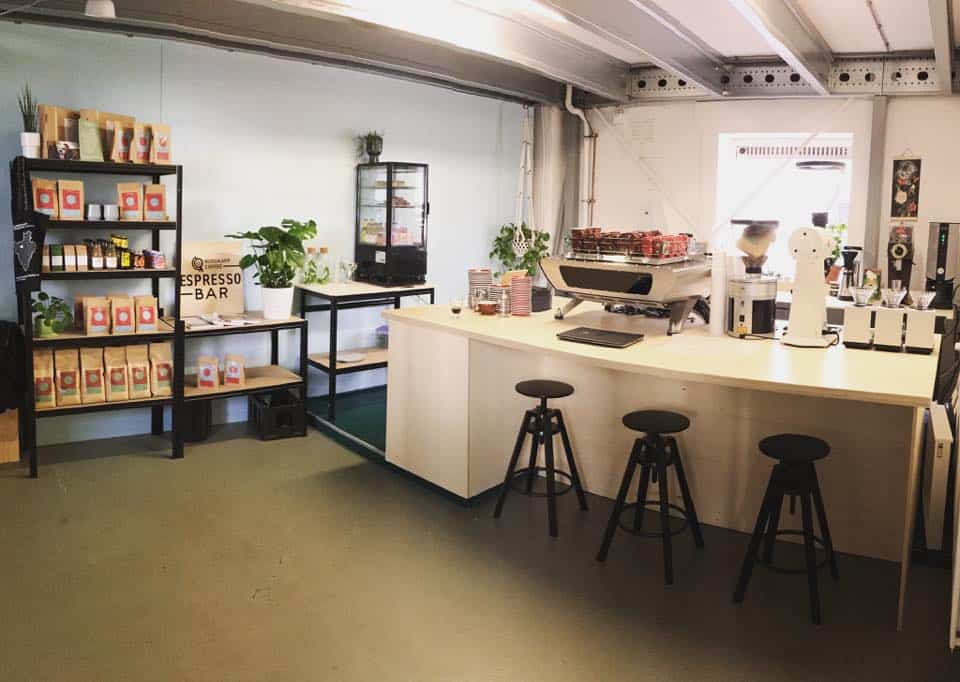 Europalaan 2B, 3525 KS, Utrecht, the Netherlands
Website, Facebook, Instagram, Twitter
Blackbird Coffee & Vintage
Blackbird Coffee & Vintage is a cafe serving the traditional Stroopwafels, alongside their tasty coffees, and we ask: "What is there not to love?".
On top of that, the vintage shop by design also stores a number of upcycled bicycles that are hung on the walls and here to be bought. If you are looking for a bike, this is the perfect spot. This combination of vintage and coffee is not to be missed.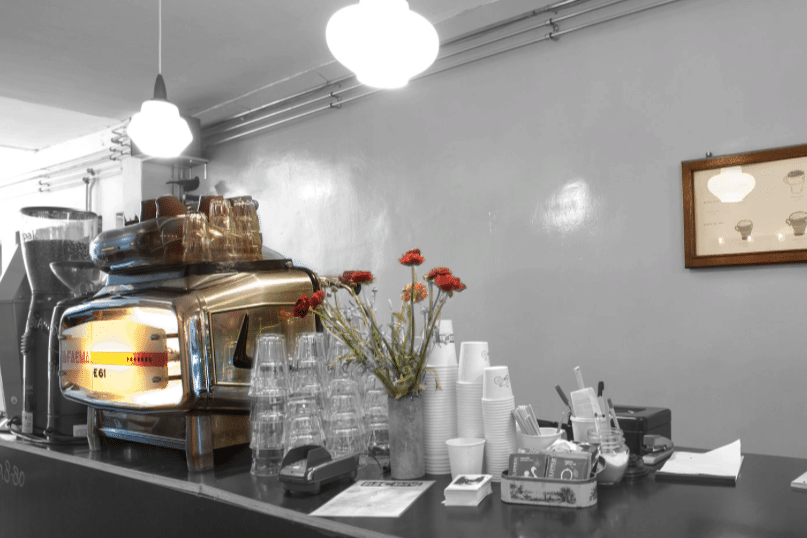 Oudegracht 222, 3511 NT, Utrecht, the Netherlands
Website, Facebook, Instagram
Dagger Coffee
Dagger Coffee is a small cafe hidden between offices, but once you found it, it may become the speakeasy coffee bar of your dreams. The owner has participated in many competitions, which resonates in the service and the quality of drinks served. We believe it is surely worth the detour from your regular tour of Utrecht.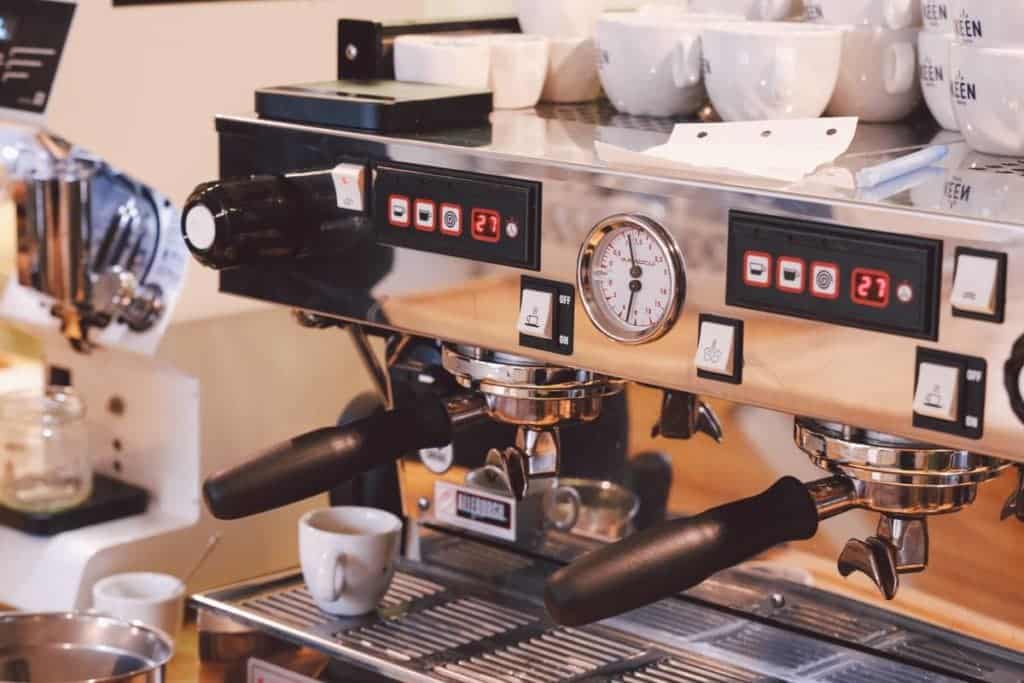 Europalaan 500, 3526 KS, Utrecht, the Netherlands
Website, Facebook, Instagram