Erik Šimšík visited Rwanda for the first time in 2012. He was a fresh graduate of sociology from Slovakia who arrived in Rwanda for a 4-month volunteering assignment. During his visit, he got to taste his first cup of delicious Rwandan coffee at a coffee farm. That moment was about to set a new trajectory for his career—the coffee was nothing like he tasted before. It was bright and citrusy, and it made him rethink his career plans.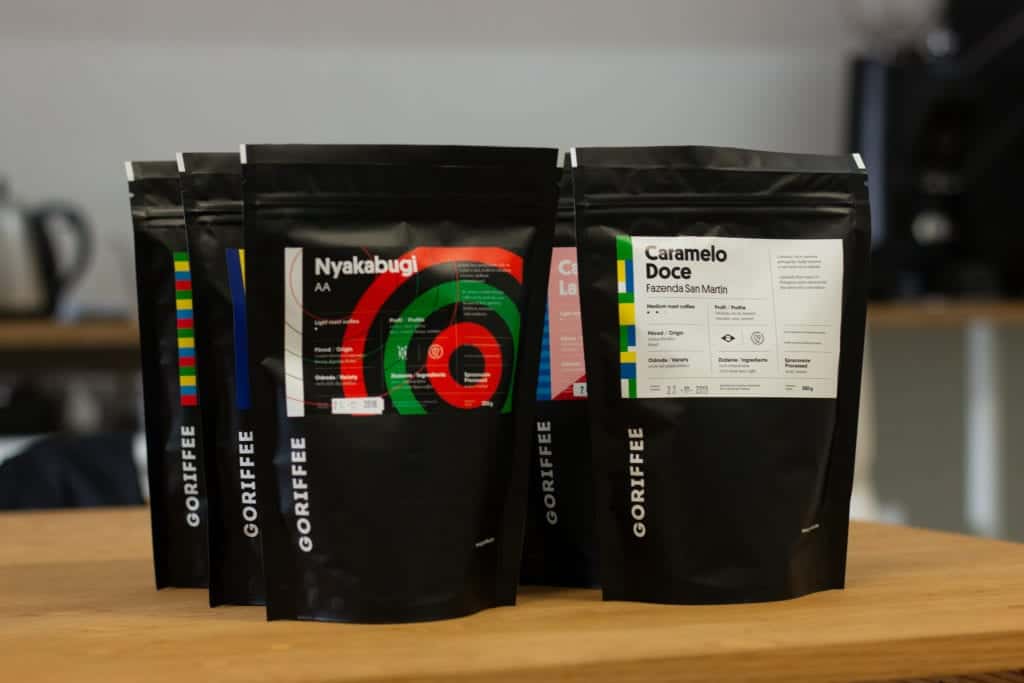 A year later, upon his return to Rwanda, Erik had already formed an idea in his head. He wanted to bring Rwandan coffee directly to Slovakia and sell it there. Thinking about the right name for his business, he decided to pay tribute to the majestic symbol of Rwanda's natural heritage, the endangered mountain gorillas, and the product he fell in love with, Rwandan coffee. It led to the name Goriffee.

Goriffee's initial thinking was to buy Rwandan coffee and sell it in Slovakia. "We thought we would bring roasted coffee from Rwanda and sell it in Europe. We thought that producers in Rwanda should know the best how to roast their coffee. We had no idea," Erik told us about their initial thinking..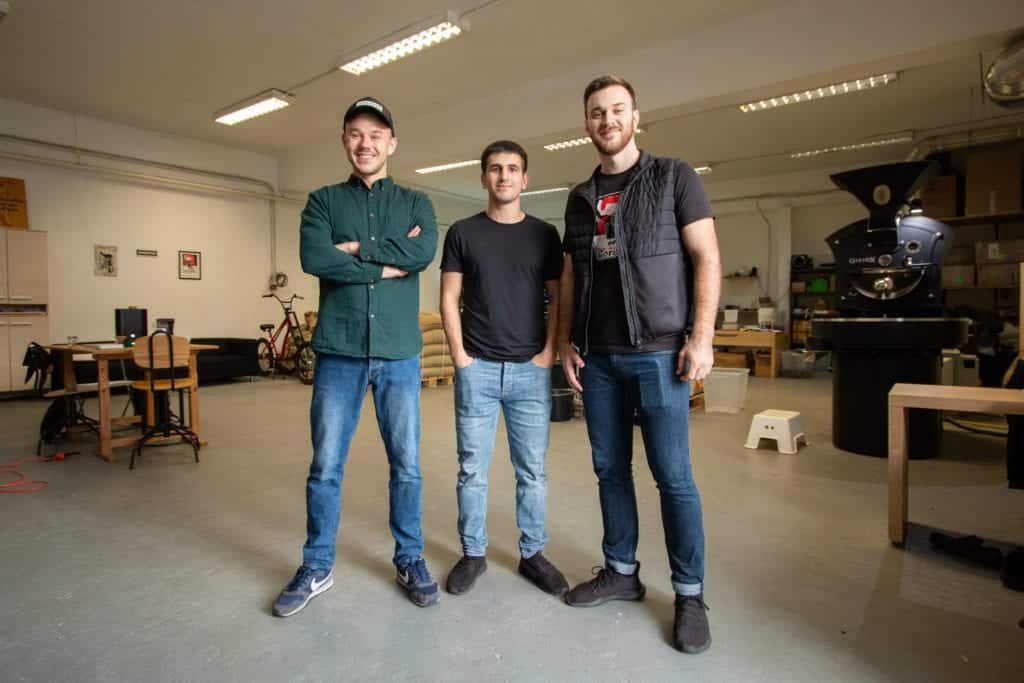 Erik also brought his brother, Matej Hambalko, and his best friend, Amir Al Jabri on board. The young team was eager to learn and they were motivated by the opportunity they recognised on the local market. In 2013, there were only a few speciality coffee roasters in Slovakia, and most of them were at the very beginning of their roasting journey. Coffees from Rwanda were rarely available.
Their disenchantment came when they received the first shipment of roasted coffee from Rwanda. "We tasted it and it was not great," Matej admitted. They quickly realised that they needed to gain a better control over the coffee they wanted to sell by roasting it locally.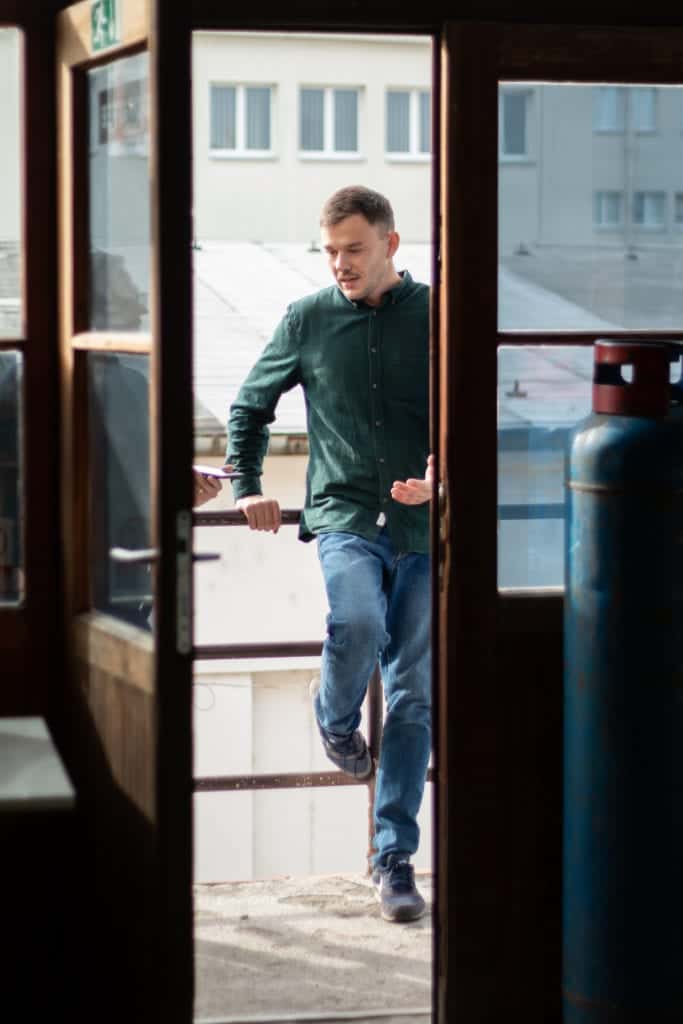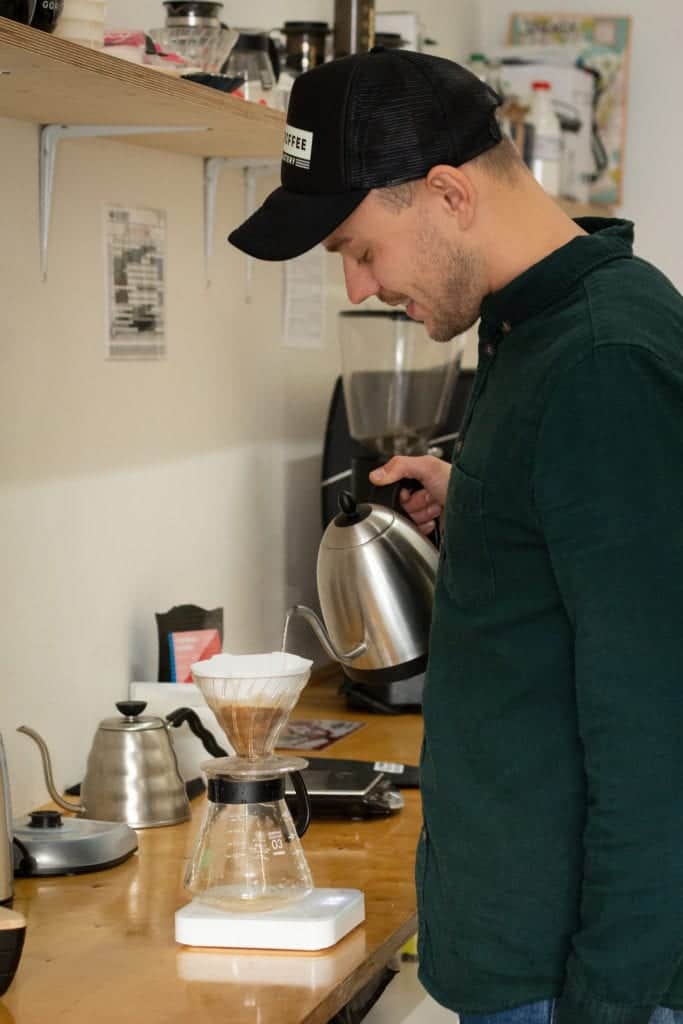 The first step—the actual import of Rwandan coffee to Slovakia—didn't take very long to establish. What took a lot longer, on the other hand, was the process of learning about coffee roasting. As they were a young business, no bank would finance an expensive roasting machine and facilities either, so they became a flying roastery instead and bootstrapped their way into the speciality coffee business.
Investing in coffee technology
Goriffee spent two years building their brand while roasting coffees from rented production spaces of other roasteries. They opened a popular cafe in Bratislava, and finally, they were financially ready to buy their own roasting machine. It was a Giesen W15A, and with the new machine, the learning process could start again.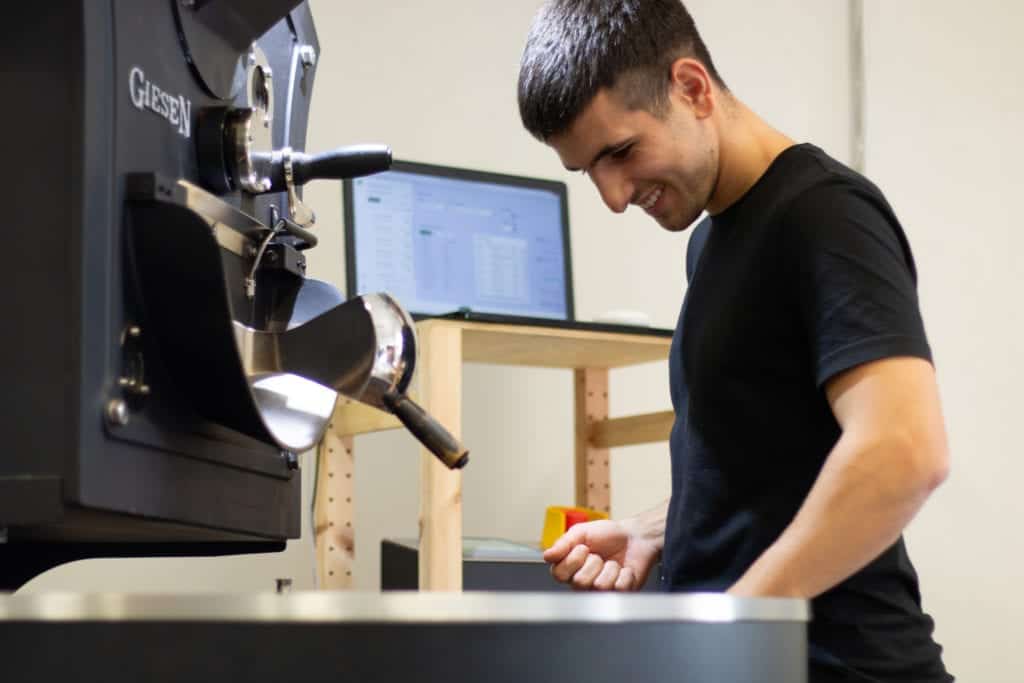 The team also moved the roasting to a new space but remained mindful of their spendings. "We don't have a fancy roastery or office. We built most of the furniture ourselves or we bought it cheap. Where we don't try to save money is the technology that allows us to improve the core product – coffee," Erik Šimšík emphasised their focus.
In Spring 2018, Goriffee moved again, this time to the first floor of an industrial building outside of Bratislava's city centre. This open space accommodates all they need to run a modern speciality coffee roastery. Most of the work days, you will find Amir roasting a batch of coffee on their Giesen, and controlling the process using the Cropster software.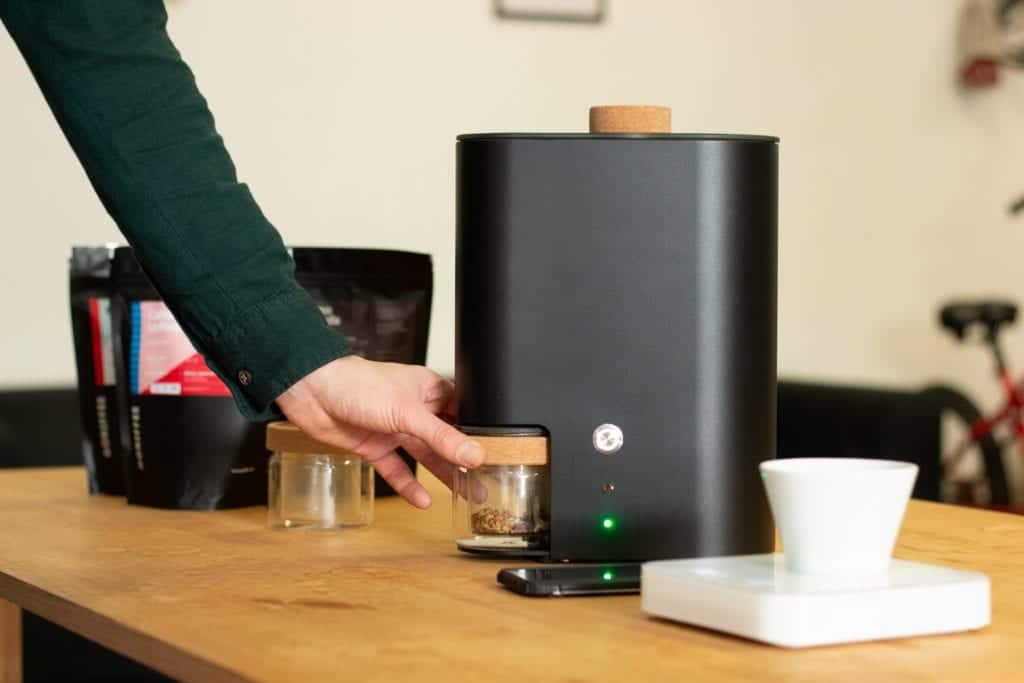 In the other corner of the room, Erik would be sample roasting on IKAWA, the latest addition to their coffee gadgets, or tasting coffee during a regular production cupping. In the back of the room, Matej would be packing the freshly roasted coffee and taking care of all the logistics of the business.
Rethinking the direct trade model
Erik has been to Rwanda four times so far, he has explored Central and East Africa and plans to visit Panama and Costa Rica in 2019. Even though his aim has always been to build long-term partnerships and he started with directly-bought coffees, he is now aware of the economic and logistical limitations of the model.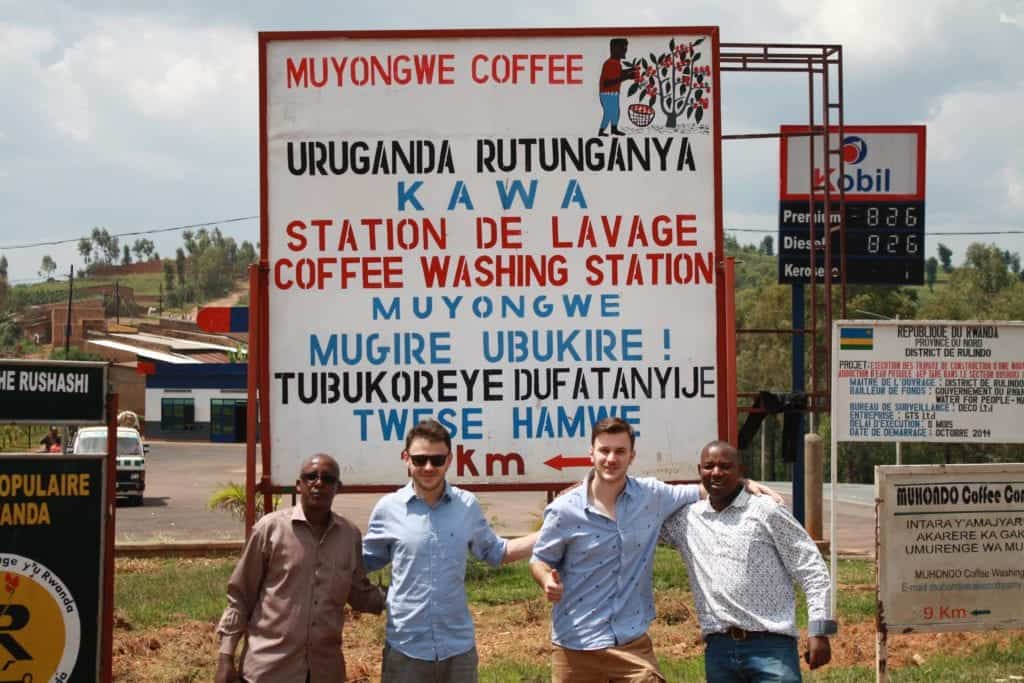 "At the moment our business is too small to run a direct trade sustainably. We can't buy enough coffee to fill the container, and other transportation methods are simply too expensive," Erik explained one of the main reasons why Goriffee put most of their direct trade temporary on hold.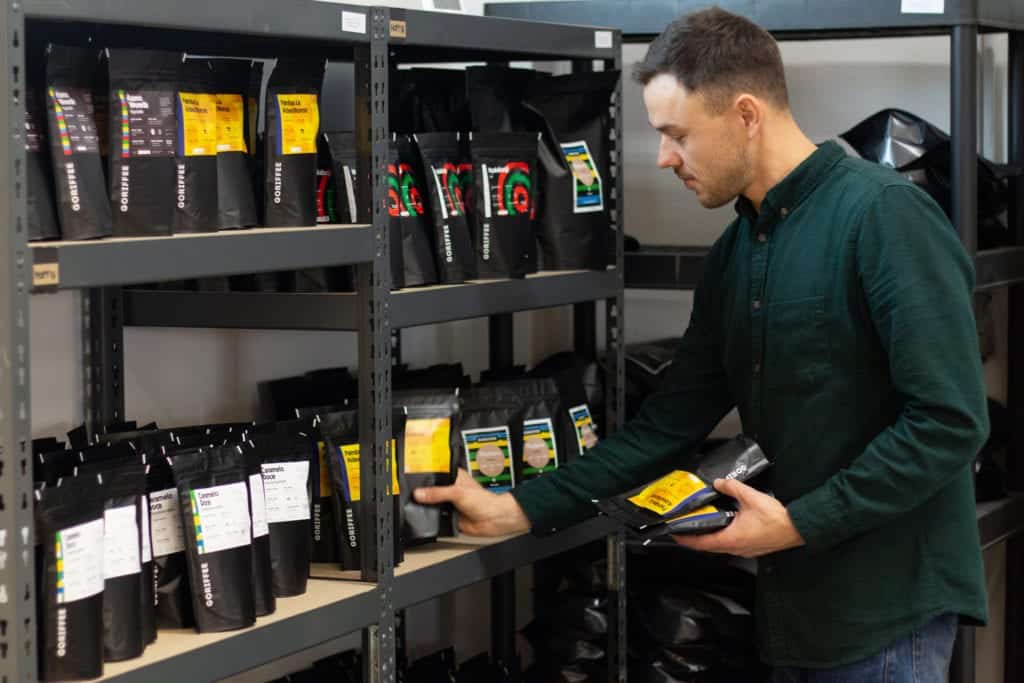 Another step necessary for the growth of their roasting business was buying green coffee from other origins than Rwanda, such as Kenya, Tanzania and Ethiopia. Those countries make up the majority of Goriffee's offering, but Erik wants to find more tasty coffee around the globe through his travels and coffee connections.
Embracing the zero waste philosophy in coffee
With sustainability in mind, Goriffee's latest activities are aimed at reducing and recycling the waste related to their business. They provide reusable containers for their wholesale customers and they are involved in an innovative project with Bratislava-based Crafting Plastics studio. The studio aims to create sustainable bioplastics that would include, as one of the biodegradable substances, also a coffee waste.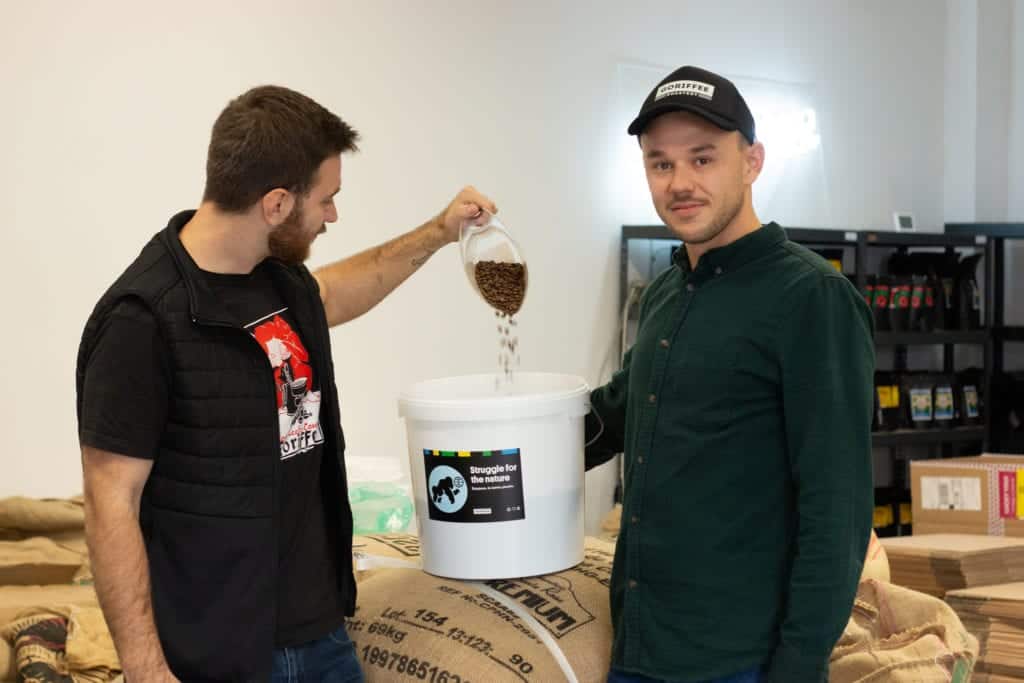 Imagine reusable cups or glasses made in 60% of corn-based bioplastics and in 40% of recycled coffee waste. Putting this material in use is the first goal of the project. Later, they would like to create a foil that could be used for the production of coffee packaging. The journey is just at the beginning but Erik seemed very positive about this direction.
It takes time to develop a new skill
Goriffee have come a long way since 2013 and Erik told us he holds respect to anybody starting a coffee roasting business today. He thinks that the market is rather over-saturated and it takes a lot of time to gain the necessary skills for choosing and buying quality coffee and then roasting it well.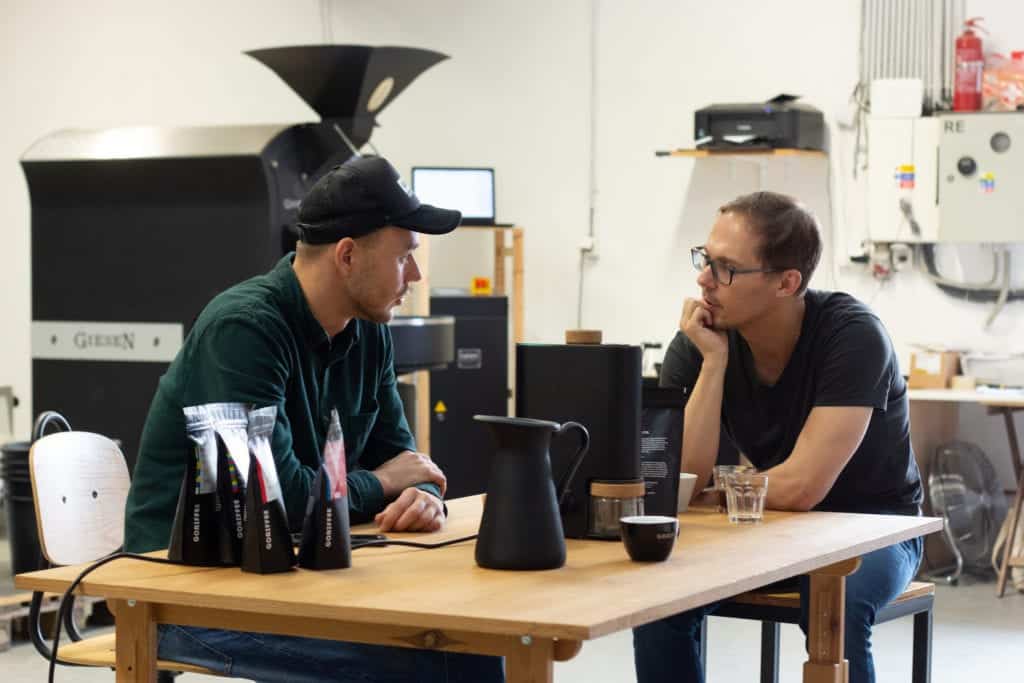 When asked for a piece of advice to new businesses, he admonished about the importance of being patient. "It is not a quick business where you earn a lot of money very fast. You are selling a physical product and you need to build deep relationships with all your customers. It is not like building an app of which you can sell millions if you are lucky. It takes a lot of time but it is also deeply satisfying."
A dream yet to be fulfilled
Before we left the roastery, Erik shared a dream of his with us. He would like to go back to Rwanda and join a trip to watch the mountain gorillas in their natural habitat. The population of the mountain gorillas is just over 1000 and the subspecies are listed as critically endangered.
It is a very expensive experience that a young entrepreneur has not been able to afford yet, but it would be another tribute to the animals that inspired the name of his business.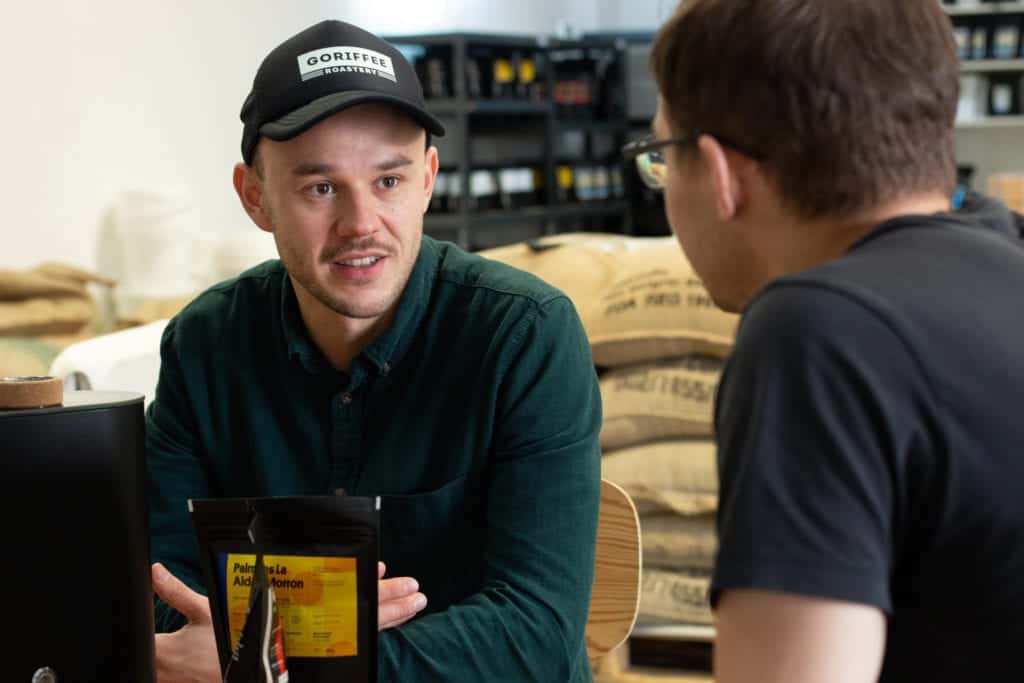 Rapid Fire Questions for Erik Šimšík
Your favourite coffee origin?
Kenya
Have you ever had a fire in the roastery or any other incident?
No, luckily.
Omni or filter/espresso roast?
filter/espresso
Who are your mentors? What inspires you?
Scott Rao
Do you aim to satisfy a taste preference of your customers or yours?
Both 🙂
What is the word that describes what you're trying to accomplish in roasting coffee?
Sweet
Your favourite IKAWA profile?
A really good one was done by Tim Wendelboe.