The most vivid memory of Jeremy Challender brings me to the basement of Prufrock Coffee in London. Separated from the rush of a busy cafe, the training centre was Jeremy's kingdom for many years. It was a space for experiments, teaching and learning. It always felt somehow special to enter the dark room full of coffee tools and machines. Since our first encounter in Prague in 2015, we met many times all over Europe, but this interview required a much longer trip!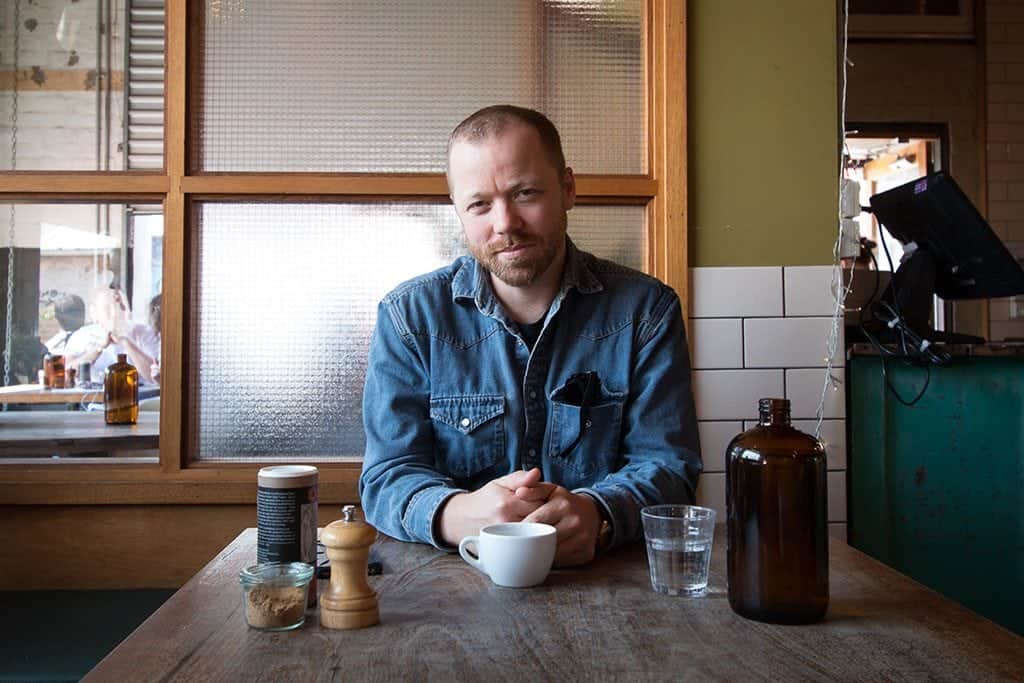 In 2017, Jeremy left London and moved back to his home country – Australia. We met him for lunch at St. Ali, a well-known cafe and brunch spot in South Melbourne. Over Avo on Toast with extra bacon and coffee we discussed his new life at the family farm in rural Victoria, the work with the team at Barista Hustle and what excites him in the speciality coffee world right now.
Hey Jeremy, recently you wrote me you are still a Londoner. So how does a Londoner feel in Melbourne?
Samuel Johnson (the guy that wrote the first English dictionary) said 'When a man is tired of London, he is tired of life'—so I'll never admit that I was ready for a change. But the thing about London is that it forces you to change; you must adapt to it. London is the most dynamic place I've ever been. The city I left is unrecognisable to the one I arrived in, pre-specialty. Just picture massive frothy lattes at cafe 1001 on Brick Lane with everything looking a bit like the set of Friends, only grimier. And Aphex Twin blaring on the speakers. It's amazing how different it is now.
Whereas Melbourne has a wonderful knack of keeping the same flavour foAr a very long time. I recognise a lot even after 16 years away. So I've slotted right back in. If Melbourne was a friend, it would be one of those friends, you can't remember exactly when you met them and they don't notice when you've gone away but every time you bump into them you have a big night and it feels like no time has passed.
You have been an unthinkable part of Prufrock and the London coffee scene for a long time. What was the impulse for a change?
Family was the main reason. I'm a member of a rarefied group of coffee people: them with three daughters. Kees Van Der Westen: three girls, Tim Styles: three girls. So us fathers with three daughters need at some point to hear the powerful call of the grandparents. London is a much too grown-up place and the kids seem much happier here.
What has happened with Prufrock after you left? Are you still part of the business in any capacity?
Everyone knows there's only one true Espresso Embassy, and that's in Budapest. But, Prufrock was like a barista embassy for new arrivals and coffee tourists. It still does that now. You can see how that works on Instagram. It's the first port of call (hopefully) because it was always a good place to get advice on where else to visit and it's not a chain—there's only one Prufrock. It's a tradition ever since the Dis-loyalty Card. With Square Mile involved now, I can't see that changing; inclusivity has always been part of their ethos too. Gwilym and I still correspond all the time. But no, I'm not involved now.
Is there anything that you miss about your life in London?
I miss some very dear friends mostly. I also miss being involved in a massive coffee scene where kind of amazingly, everyone still seems to know each other. I had not far off one thousand names in my contacts in my UK phone but I'm almost starting from scratch here. I also deeply miss feeling fused to the European scene, particularly Prague. I was making 4 or 5 trips a year there so adjusting to the considerably more spread out southern hemisphere will take some getting used to.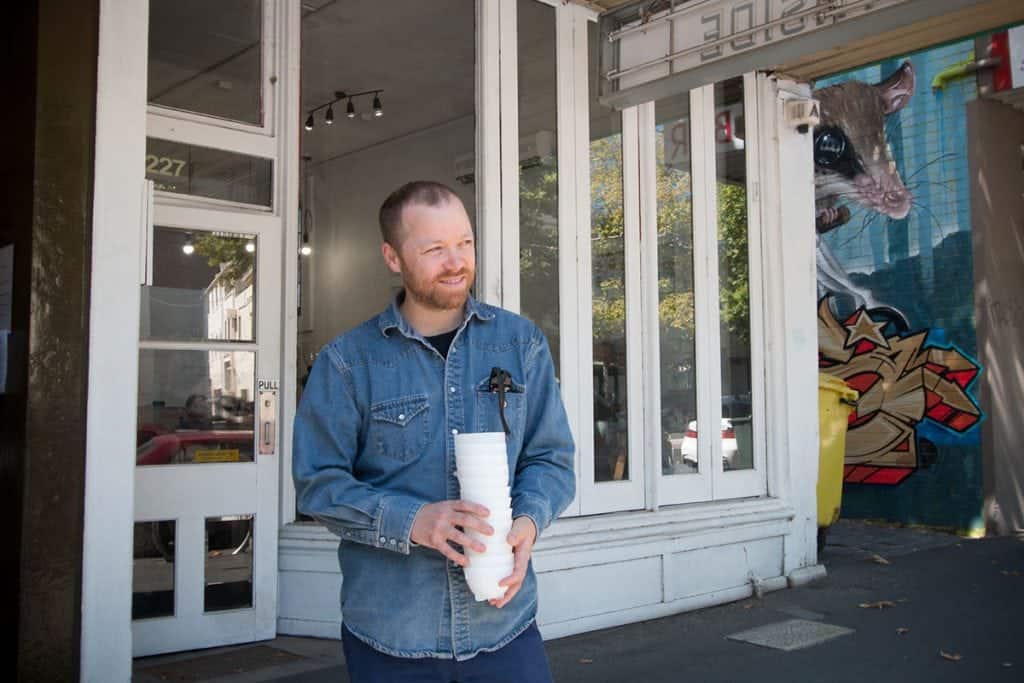 What are the European coffee habits that you bring with you back to Australia?
You know that pale soap washed timber, and smooth hidden joinery and tidy simplicity of lots of cafes a little informed by wonderful places like Tim Wendelboe or Koppi. Well over here, things are a bit more rough and ready. More butch. I miss the tidiness of European cafes. It also pisses me off that no one here serves a filter in a separate carafe with a nice cup next to it for you to portion exactly how much you want to drink. They're all so hell-bent on efficiency here that they can't be arsed doing the extra dishes … they have a point.
You moved from the epicentre of speciality coffee in Europe to the epicentre of speciality coffee in Australia. What was the direct comparison like? What can London learn from Melbourne and vice versa?
This is almost a stereotype, but the food in Australian cafes is so damn good. Not including any places that serve the glorious Svíčková [Czech traditional dish], but European cafe culture could learn from some of this Aussie wisdom. This enormous agricultural nation full of people who love backpacking and gap years is packed full of cafe people who travel the world, hoover up ideas and plate-them-up the second they arrive home. Many culinary ideas here seem kind of stolen from around the world but no one's keeping score. The benefits are manifold. Coffee is secondary to the finances of Aussie cafes, even the smaller ones, and that shows in how they seem a little more financially secure over here. It is an entrepreneur's culture in Australia. The class system is so eroded here that many young people feel no particular compunction to be getting jobs as bankers and lawyers when they could be doing something a lot more fun and becoming food explorers.
I see that European coffee culture has a new driver, which is the desire to maintain cultural and regional integrity. I'm suggesting this might be encouraging a little too much caution in what cafes offer. Here's a role model: Find me a person who doesn't love Colin Harmon. The dude serves tacos in 3FE. He's definitely a food explorer.
You are currently working with Barista Hustle. Can you tell us more about your role there?
My role is all-things-training, but the training we do is online. So I'm researching and writing educational material. The core knowledge of my colleagues is unsurprisingly massive already but even with that background, never before have I dived so deeply into scientific research. The demand from the Barista Hustle readership is very clear—water-tight contemporary research-based reporting. That makes my learning curve here very steep.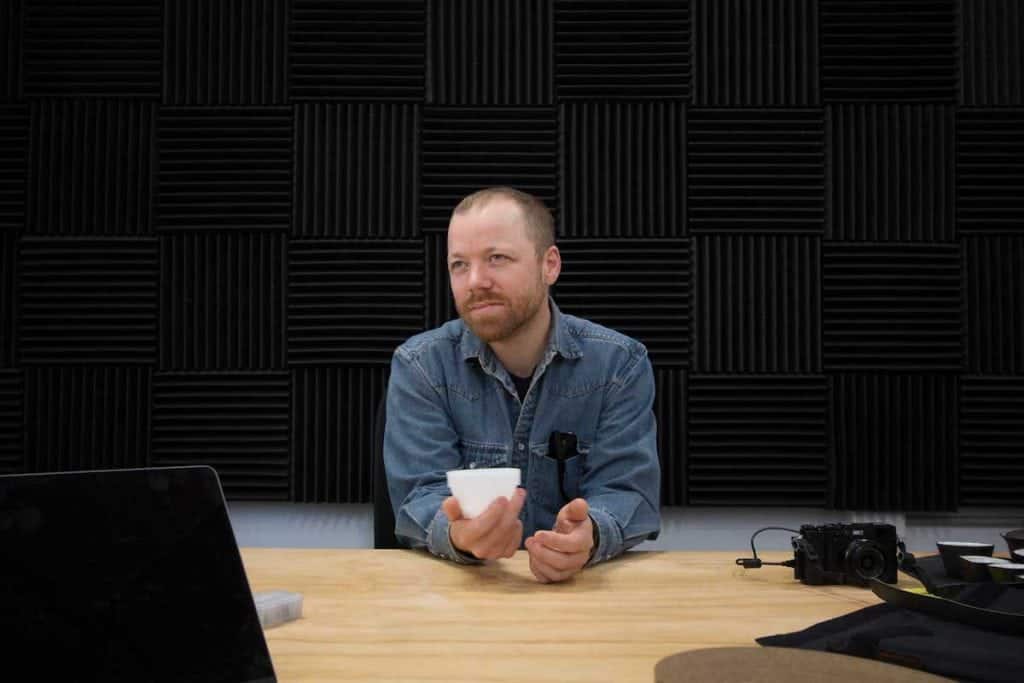 What is the advantage and disadvantage of the online learning?
In traditional didactic learning—lecturer-to-a-room-full-of-students—it's a one way street for learning flowing from teacher to student. Online, BH performs the function of a highly tuned filter. So even though we are making dozens of videos and writing a huge amount of text for these courses, the main body of learning is still out there on the web. We are just signposting the way to the right articles, quotations and calculators. We give you 'value' by saving you the time of wading through literally hundreds of research papers. Also because it's a much more relaxed pace (the Advanced Coffee Making course drip feeds to you over a whole month) than say a three-hour barista course, then I have found this to be very empowering for the person learning. It's an environment where you can reflect on things you don't quite understand at your own pace. You can look words up you don't know in seconds. You can watch videos of Matt twenty times over until you've distilled the learning.
I'm aware as a teacher that there have been plenty of people leave my classes only retaining a fraction of everything I said on the course. Sometimes there just isn't enough time to rephrase things until they find traction in someone's mind. That seems to be the art of classroom teaching: repackaging knowledge until you find the right shaped box. Like turning magnets around until you find the end that sticks to the other one. Look I did it there—two metaphors! ;D
What are your goals for the Advanced Coffee Making course? What can we expect in the future?
The intention of this course is to create a gold standard for advanced barista theory. The reason the online format suits this purpose is that barista theory is a dynamic thing so it helps us keep pace with science. That's also why we decided to make the course lifetime-access. When you pass the final assessment—which ain't easy—you can then navigate to the cloud-based changelog, and when you notice updates relevant to you, you can keep pace with the new intake of people working through the course.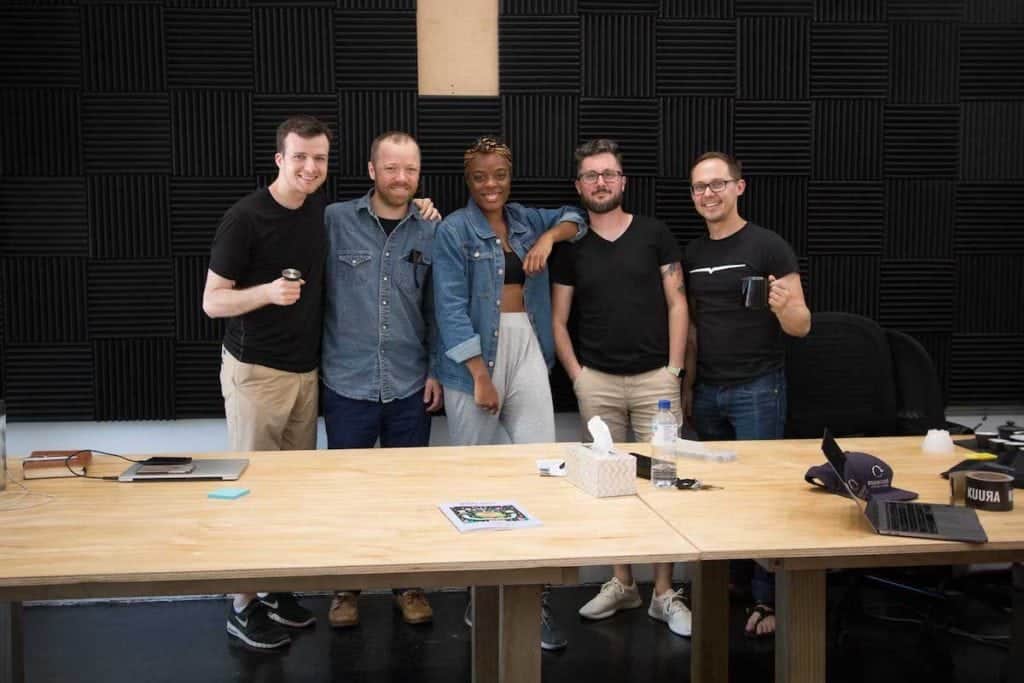 The Q course is a certain role model for us here. Q certification is evolving and maintains its strong credibility in the eyes of baristas, not just by being difficult to pass, but by its ongoing engagement with students in the form of re-certifications. We want to keep the engagement going with our course. That's why we had such an in-depth beta testing programme and why we use the Disqus platform after each chapter to keep up the engagement with baristas during, and after they have worked through the course.
We are also striving to open this course out to a wider community, so we are busy translating into other languages. We've also lined up some celebrity barista voice-over artists to dubb Matt into various languages too.
What excites you in the speciality coffee world right now? What ideas are you testing or considering to experiment?
I've got three things that really pop out:
A couple of years ago I attended the Nordic Roasters Forum, organised by Tim Wendelboe. (I gave my favourite ever keynote there), though it ruffled some feathers. Ida Steen and Morten Munchow delivered a fascinating presentation where they got 60 coffee people—all untrained in sensory science—to use sensory analysis techniques to see if a correlation could be found between roast profiles and flavours. Our results delivered a resounding 'yes' to their question. And Ida summarised the experiment by saying it appeared, sensory science can be practised successfully in conjunction with large gatherings.
I am loving how science seems to be becoming more accessible and how baristas are able to participate in this process. In the ACM, we have multiple surveys which are there to generate evidence for areas science hasn't had the time or inclination to test in lab conditions and the large audience helps. Things like 'we think single baskets are less efficient than double baskets'. Once we have a large body of crowdsourced information, survey results can really start to look like evidence.
The third thing is that I appreciate the fury and interaction brought on by the deferred candidacy policy. These three things tell me we like to meet up as a community; there can be a scientific payload to meeting up; and if we want to keep this meeting up going nicely, we're going to need to keep driving the community forwards to keep the engagement open to all.
What are some bad recommendations you often hear in your profession? What is your piece of advice for anybody starting a career in coffee?
I don't much like ship-jumping: The practice of skipping around from one barista job to the next every few months. There is a notion that this kind of coffee-backpacking will accelerate your career development. Having employed many people, I have not found this to be the case. The best career move I ever made was to be loyal to Gwilym Davies. It was as a direct result of his mentorship that created all the other friendships I've made in the coffee world.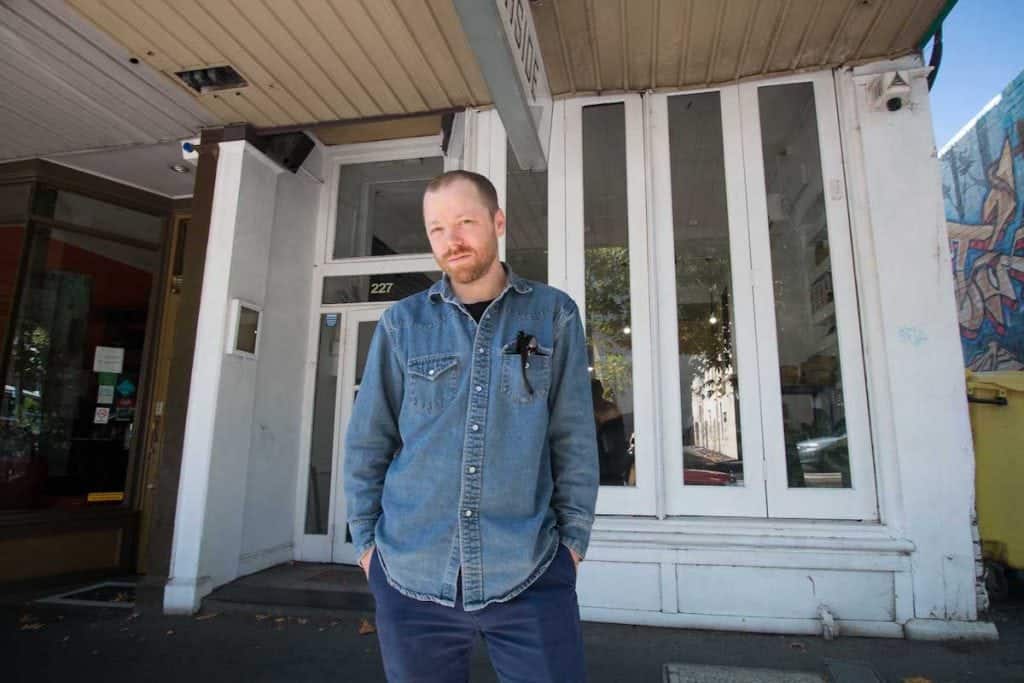 Are there also any solo projects coming up for you?
When we arrived home from London I spent four months on my wife's family farm in a place called Yandoit. It's a beautiful dry part of rural Victoria where the Australian Gold Rush took place in the 1850s. When we were there I wrote 50,000 words trying to summarise everything I learnt about coffee from 16 years in London. So if I can ever get someone to publish that, then yes, I've got a big side project going. Spoiler alert: Sherlock Holmes is a character in it.
What is one or two things that only a few people know about Jeremy Challender?
If you've ever been to Prufrock you might have noticed a piano downstairs in the training room. Like many baristas before me, I'm actually a frustrated jazz musician. Coffee is my side project. Over the last three years, after the cafe closed, me and my long-term collaborator, Debra Blaquiere wrote an album of music down there in the training room. You can hear the album here. It's mostly quite mellow folky stuff—I was trying to write an album my dad might put on every now and then. He was never a big Lungo fan.
Thank you for the interview, Jeremy!