Jarno Peräkylä has worked in coffee since 2013. His work experience varies from barista to trainer and roaster, and that's not all! Since his beginnings in coffee, Jarno has brought new things to the Finnish coffee scene that no one else has done before, such as Cappuzine podcast and Sunday Espresso Club. He has an ability to look beyond the boundaries and bring coffee people together regardless of which company they come from. During 2017 Helsinki Coffee Festival, he was awarded one of the three coffee influentials of the year by Finnish coffee professionals.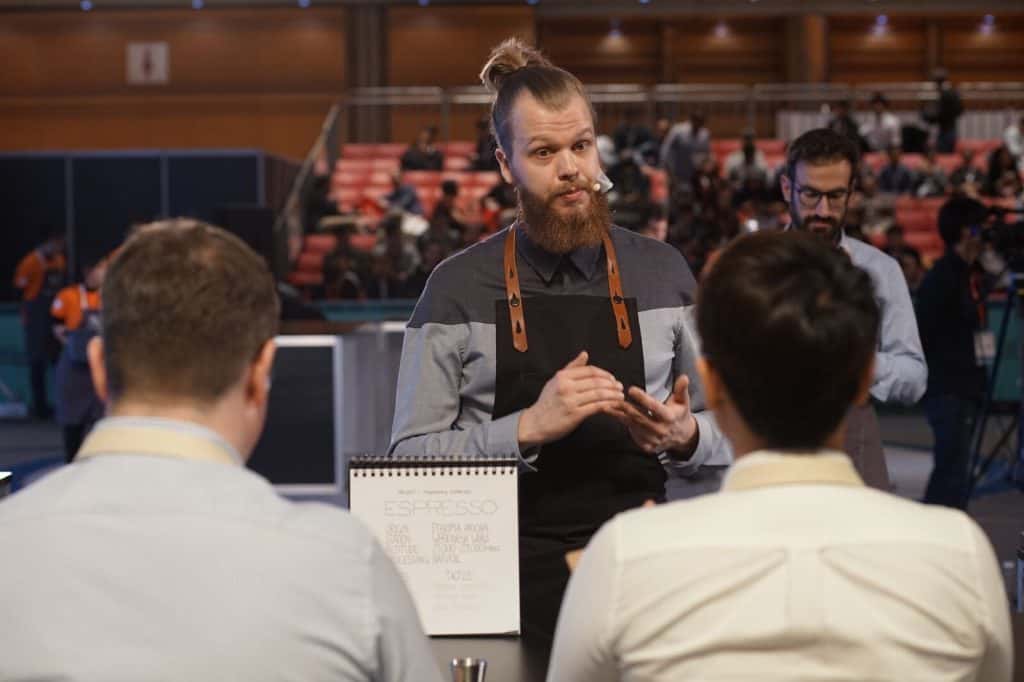 Charlotte Baltzar spoke to Jarno Peräkylä about his encouragement of the coffee community in Finland and about the positive impact of working together for the progress of the Finnish coffee culture. Read the interview to learn what made this real coffee professional forerunner to be one of the biggest names on the Finnish coffee scene!
Jarno, what led you to coffee?
"I ended up working with coffee accidentally. I was working at a coffee shop as an extra hand during the Christmas season, packing coffee, tea and chocolate. After that, I got a chance to stay and work as a barista. I got fascinated by the product and realized how many people there are who are really deep into coffee. That got me really interested and here we are."
Jarno has spoken a lot about how competing is a good way to improve oneself as a barista. "It forces you to think about things in new ways in order to make good results even better," he said.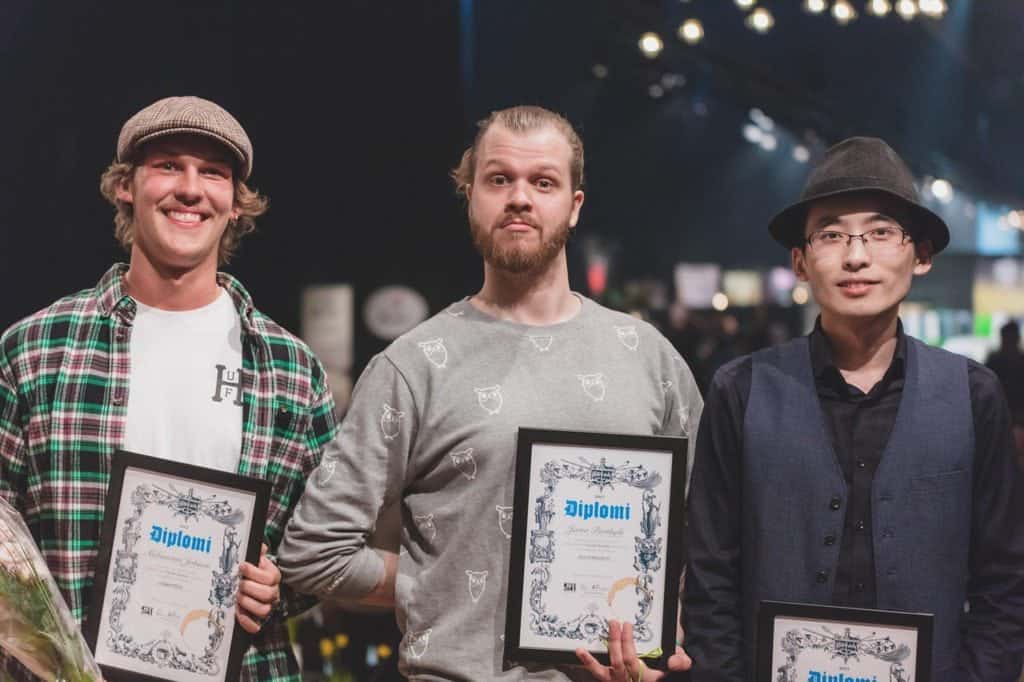 Jarno competed several times in the National Barista Championships (1st place in 2016 and 2017 & 3rd place in 2014 and 2015), World Barista Championships 2016 and 2017, and Finnish Aeropress Championship (2nd place in 2014). This year he also judged the National competitions in Finland (Brewers Cup) and Sweden (Barista, Brewers Cup and Latte Art). But if you want to compete, you probably want to educate yourself first.
What resources did you use to learn about coffee?
"I had a very inspiring working environment where I asked a lot of questions from experienced colleagues. Some of them had competed in Barista competitions and Nordic Barista Cup. I read some coffee blogs, e.g. Matt Perger's Barista Hustle and [James Hoffman's] Jimseven. I decided to compete rather early and by watching WBC routines from the earlier years, I learned a lot of the vocabulary and which themes are important in coffee."
Now, together with another coffee professional Samuli Parkkinen, you are providing a resource for coffee information through your Cappuzine podcast. Was that the main reason behind the podcast?
"This is something I have planned to do for a long time. It started when my colleague in Sweden did the same thing – a coffee podcast in their native language. I wanted to do the same in Finland in Finnish. Many have questioned why to do this in Finnish because it reduces the audience we could have. But we wanted to create a podcast that Finnish people could listen to in their native language. Our meaning is not to have as many listeners as we possibly could have, but to develop our community and ourselves as well."
"There's so much scattered and patchy information about coffee, but proper information packs are difficult to find. Our purpose is to put together a tight information packet about coffee. We have seven episodes that create the 'basics packet' and after that, we get deeper into the subject. Basics include themes like speciality coffee, processing, roasting etc. Later we discuss current issues and phenomenon around coffee and the coffee culture in general."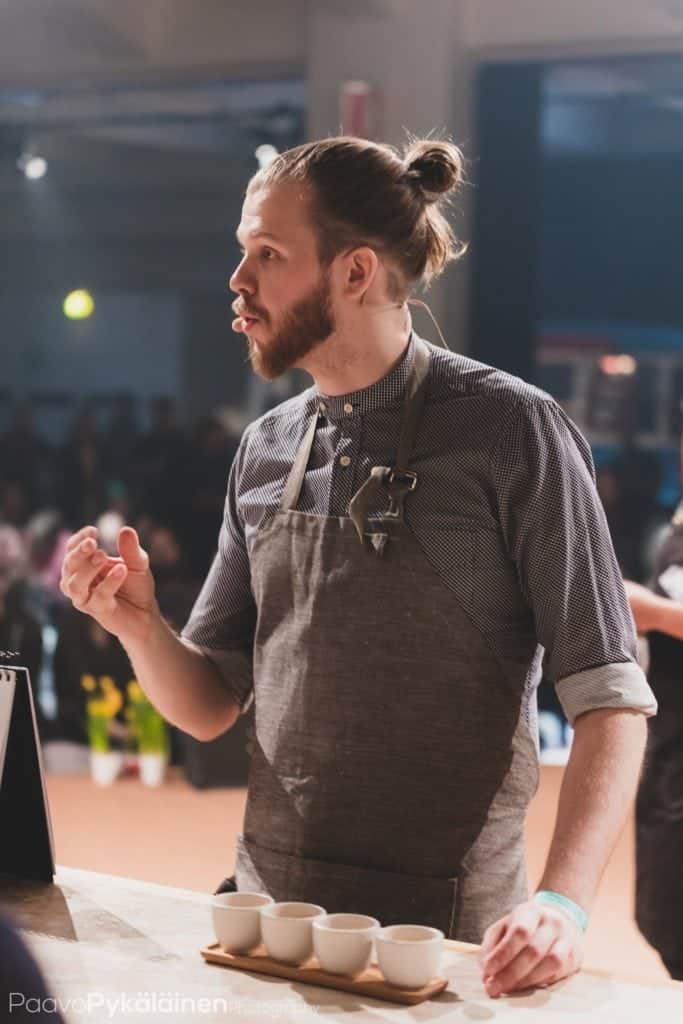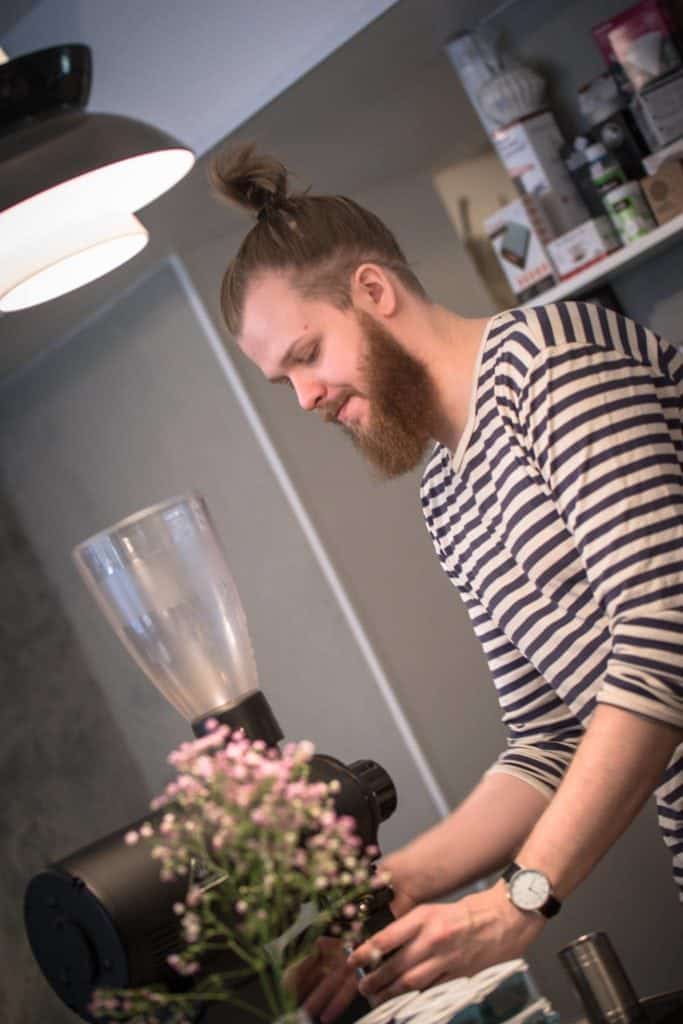 After 2017 WBC in Seoul, Jarno decided to set up his own consulting company called Lieke Coffee.
What kind of projects do you focus on with Lieke Coffee?
"Basically my company is based on consulting, training, guest shifts and other projects, such as pop up cafés and different events. I train mainly staff at restaurants and cafés but I'm also asked to train actors for TV series to make espresso drinks in a way that they look like professionals. Guest shifts mean that companies can hire me for different events to brew high-quality coffee. Sometimes I also help companies with product development."
"I like to start new projects, so this company enables me and gives me the freedom to do them."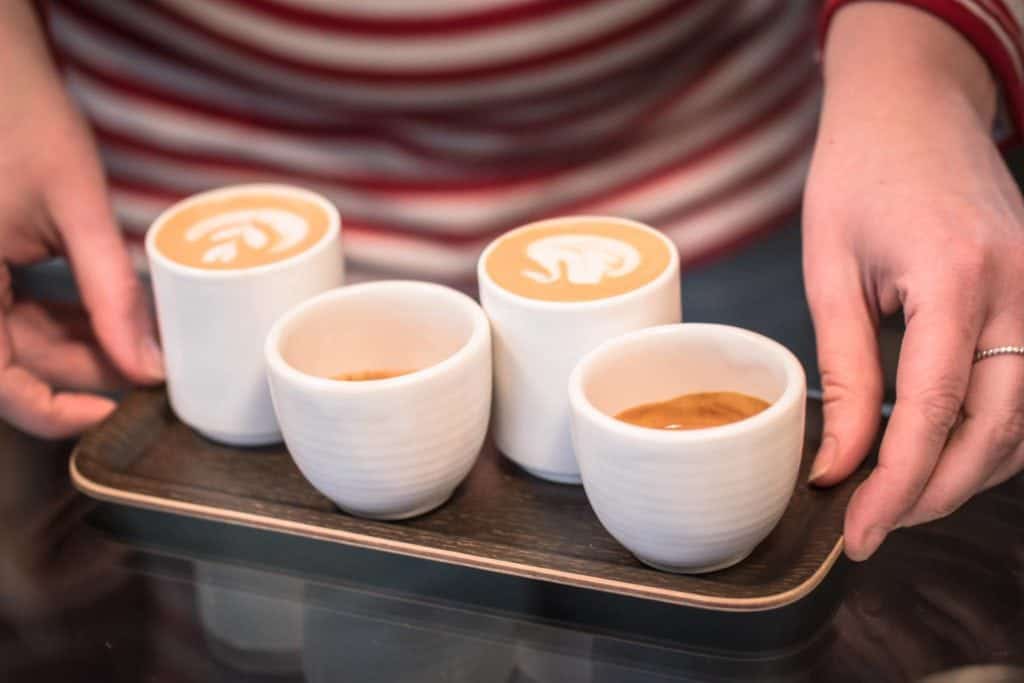 Jarno's ambition is also to explore the coffee culture and develop it. One great way of doing it is by sharing new things with coffee-loving people. That is something Jarno is doing with Kaisa Kokkonen through Sunday Espresso Club.
Can you tell us about Sunday Espresso Club?
"The idea for the pop-up café started in Soul during 2017 World Barista Championship. After we had traded coffees with other competitors, we were thinking about how cool it would be to try these coffees out as espresso shots. We started to look for opportunities how we could serve espressos for people and then we came up with the idea of creating pop-up cafés on Sundays. Since on Sundays most of the cafés are closed in Finland, we thought it would be easy to rent a place for that purpose."
"We have a different theme at each pop-up. It can be a roastery or a processing method for example. Each time we select carefully three interesting and unique coffees. We bring our own grinder and equipment with us and make the place look like us by small things. Our menu consists of espresso, milk beverage, barista (one shot of espresso and another one as a 100ml milk beverage) and tasting menu (all three [types of] espressos presented on the same plate)."
"There aren't many places in Finland that offer quality coffees from foreign roasteries. I think that's a shame, so I wanted to give people an opportunity to get to taste coffees that are rare to have in Finland."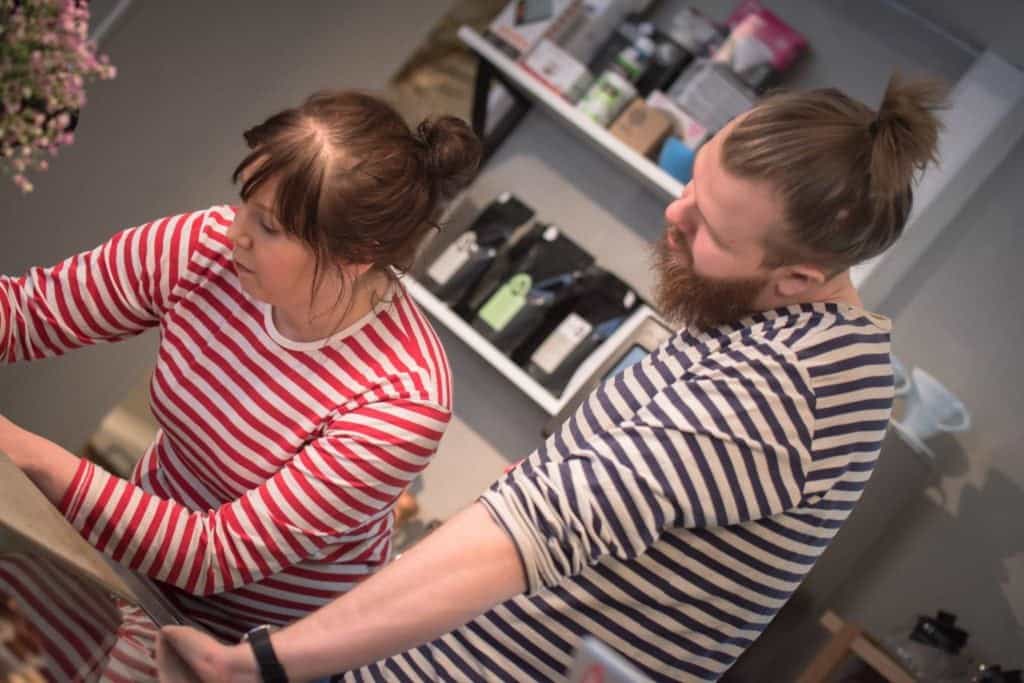 Jarno is also a member of the board of SCA Finland and his position is an Event and Education Coordinator. Last year he organized a latte art workshop given by Ben Morrow.
How would you like to see the coffee culture in Finland developing?
"To be participating more. Operators in the coffee industry should have the guts to be different and show their own personal side. Those companies that create their own twist are the ones that succeed. I wish that companies would be bravely different and not scared to try new things."
Any future projects you can reveal?
'We are going to take Sunday Espresso Club abroad. We are planning to bring it first to Berlin Coffee Festival. Other places are still being discussed. There are also some other projects coming, but it's too early to talk about them yet."
What do you believe to be your influence on the coffee scene in Finland?
"I hope that my influence is positive and encouraging. I wish that people take me as an example of how competing can open new doors for one's career and provide new contacts. I also hope that with my new projects I encourage people to do things that they feel like they would like to try out. So by my example, I encourage people to compete and implement all kinds of projects of their own," Jarno closed the conversation.