In less than a month from 1st to 3rd December, World AeroPress Championship will happen in Vancouver. We had the honour to interview Tuomas Merikanto, the current reigning World AeroPress Champion.
Tuomas was born in Rovaniemi (the hometown of Santa Claus) in Finland, but when he was 3 years old his family moved to a small city called Lahti. There he works as a barista at Kahiwa Malski. The whole world got to know him one morning when he won remotely the 2021 World AeroPress Championship.
Even though Tuomas won the world title remotely, he makes a live impact by travelling to events and judging brewing competitions. Radiating positive energy and inspiring brewers all around the world!
On our YouTube channel, you can find Tuomas's winning recipe and below you can get to know more about the lad behind the golden AeroPress.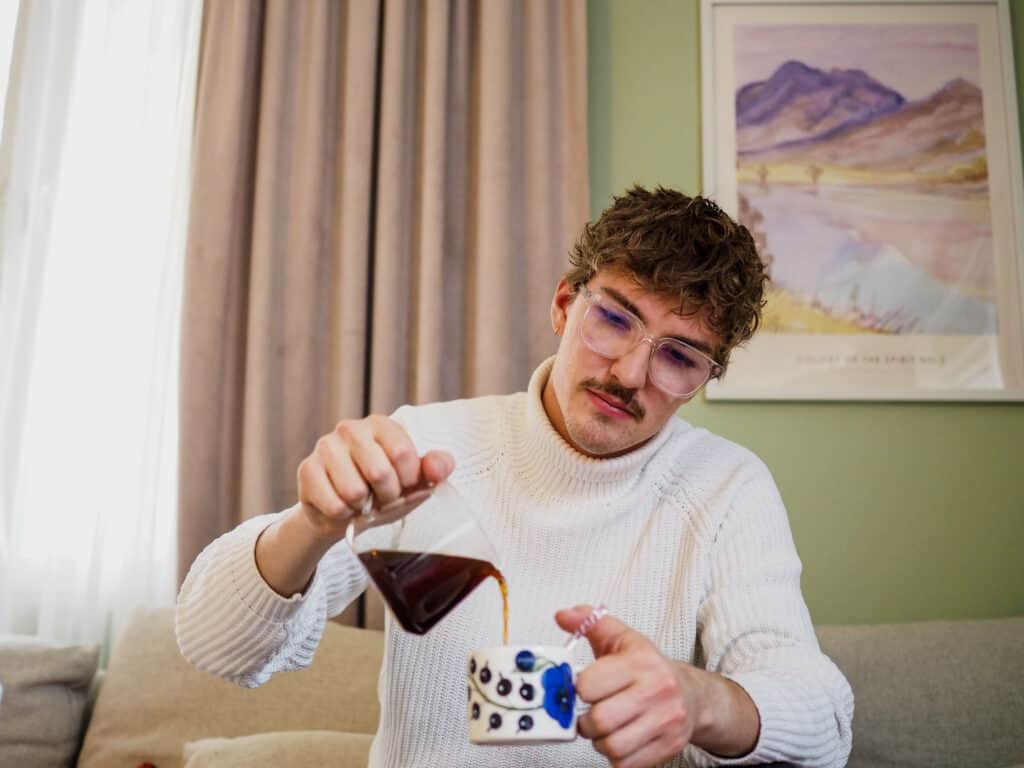 So Tuomas, you write online that you're a Coffee professional, Winethusiast and overall Beverage Expert. So it ain't just coffee, right?
Yes, before I got to the coffee scene, I was very into wine, cocktails, beer, whiskey and kombucha. When I was studying for my bachelor's degree, I had some wine courses at the same time. During that time I was also working a lot at bars and nightclubs. I love making – and enjoying – good cocktails. A little bit later I got to work at a local microbrewery and distillery. They were the very first whiskey distillery in Finland and one of the first breweries, They taught their employees a lot about beer and whiskey – which is how and why I got also into beer and whiskey.
There was also a time when I was more interested in no-/low-alcohol drinks. I found out and started to make my own kombucha. I even replaced all sodas with kombucha because I love the sour/tart body it has – the "vinegar-y" taste that sodas are missing. I've fallen a little bit for teas as well. I know nothing about them yet, maybe they are the next step in my beverage journey.

One could think I'm good at tastes and flavours, but I must admit I am really bad at cooking… !!
What compelled you to start a career in the hospitality industry?
My personality. I love talking to people (especially about things I love) and helping them. When I was younger I didn't know what I wanted to do, or what career I wanted to pursue. So I was just going with the flow, what felt the most interesting, and the hospitality industry was maybe a little bit of an easy way out to make a career. But ultimately I'm happy with this career I have and where this could take me.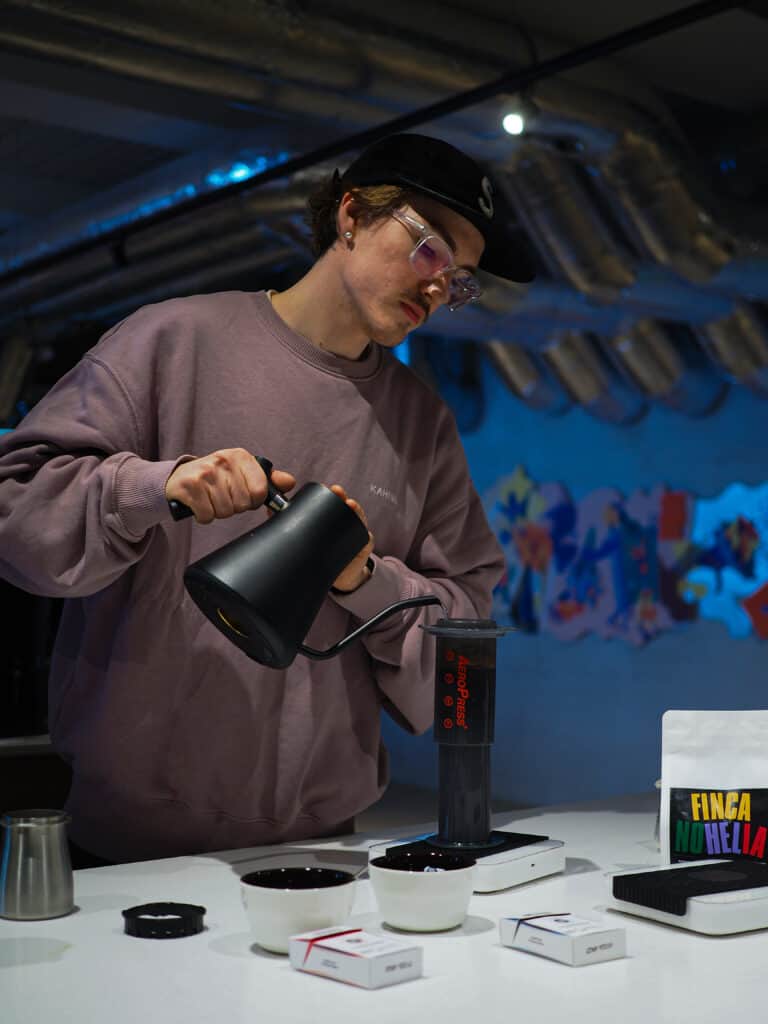 What is your piece of advice for anybody starting a career as a barista?
Don't take it too seriously even though it looks like it. Nowadays the coffee scene (some even say "the 5th wave") is getting really scientific and meticulous. For me who just loves culinarism, and tastes and flavours, coffee is about finding balance in simple ways.
Do you plan to continue the journey in coffee or is there any other industry you'd like to also grow in?
Sure, why not! But I would love to try something else than just barista work. I also have a lot of other things I'm interested in that I could pursue. I'm open to all different opportunities and experiences in the beverage industry.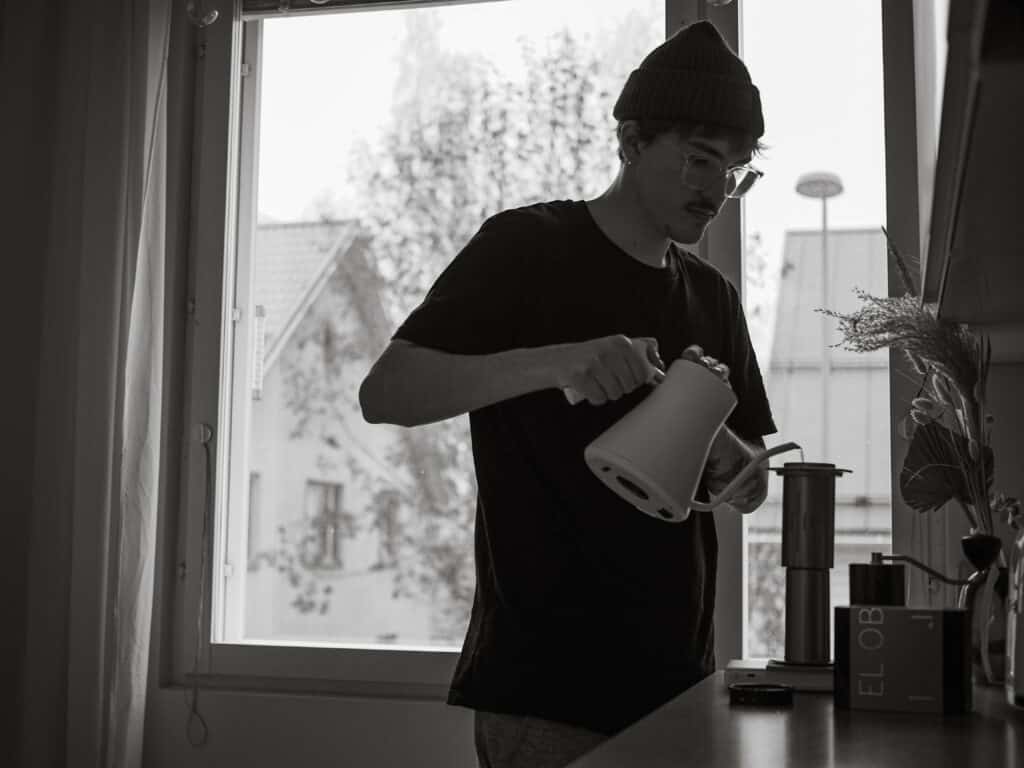 What was the reason you took part in the Aeropress Championship?
My bosses. They asked if I wanted to represent Kahiwa at the Finnish Championships even though I had only been working there for 6 months. And because I am the way I am, I was like "sure, why not". Even though I knew nothing about competitions.
How did you design the recipe for the Championship?
I tried the coffee first with my Finnish Championship recipe and it tasted really harsh – it had this astringent feel. So I studied how to get rid of it and went to the other extreme with the recipe. From 95 to 80-degree water temperature, fine to coarse grind size, and from abundant agitation to gentle mixing. The main plan was to keep the recipe simple. It tasted good and even though I had a lot of competition coffee left, I decided to stick to it.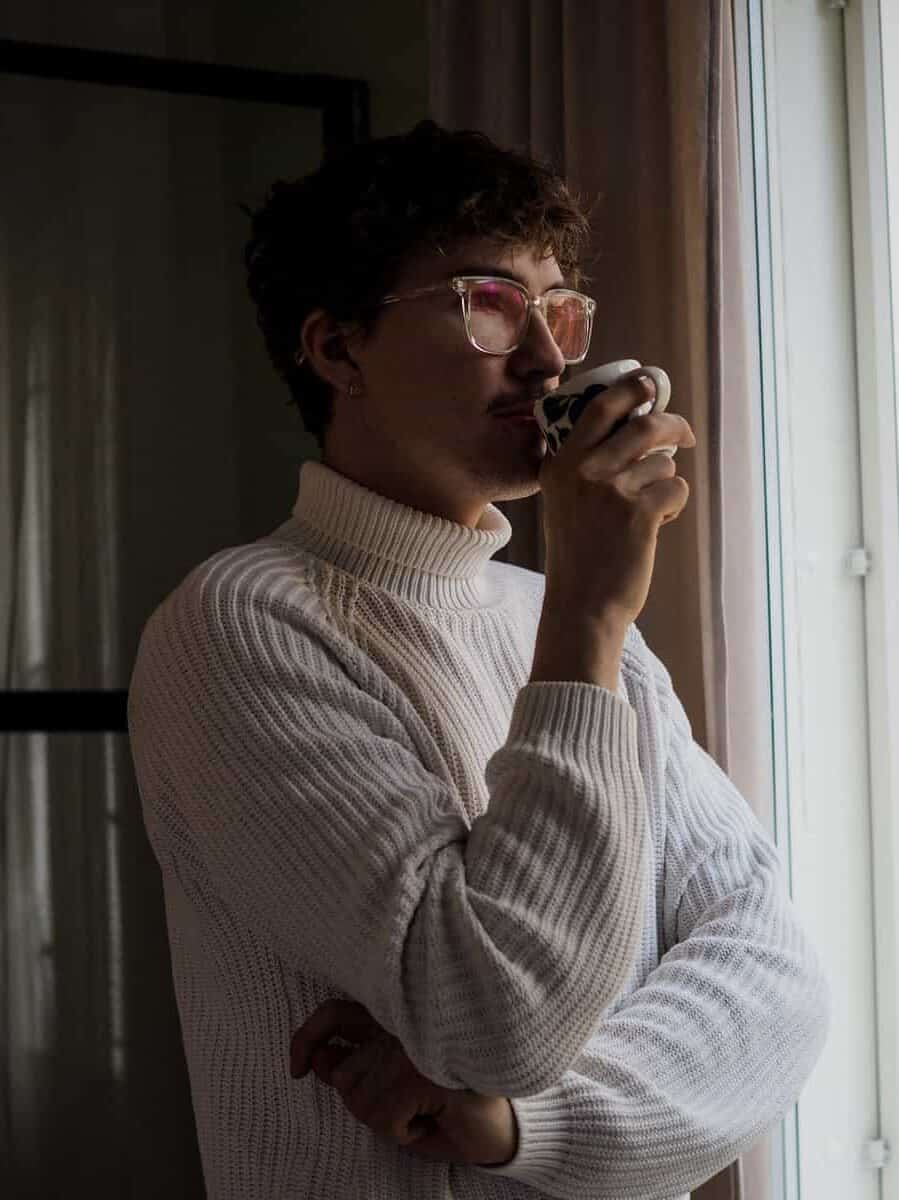 How was the experience of setting the recipe for somebody else to brew?
Not too bad. As long as the recipe was simple, there was less room for error.
You also used a water profile that usually is meant for espresso, why such a decision and how do you usually approach the topic of choosing water composition for coffee?
I tasted them both separately. The Classic enhanced the acidity of the coffee. Which already was a bit acidic – so I decided that I don't want to use it at all.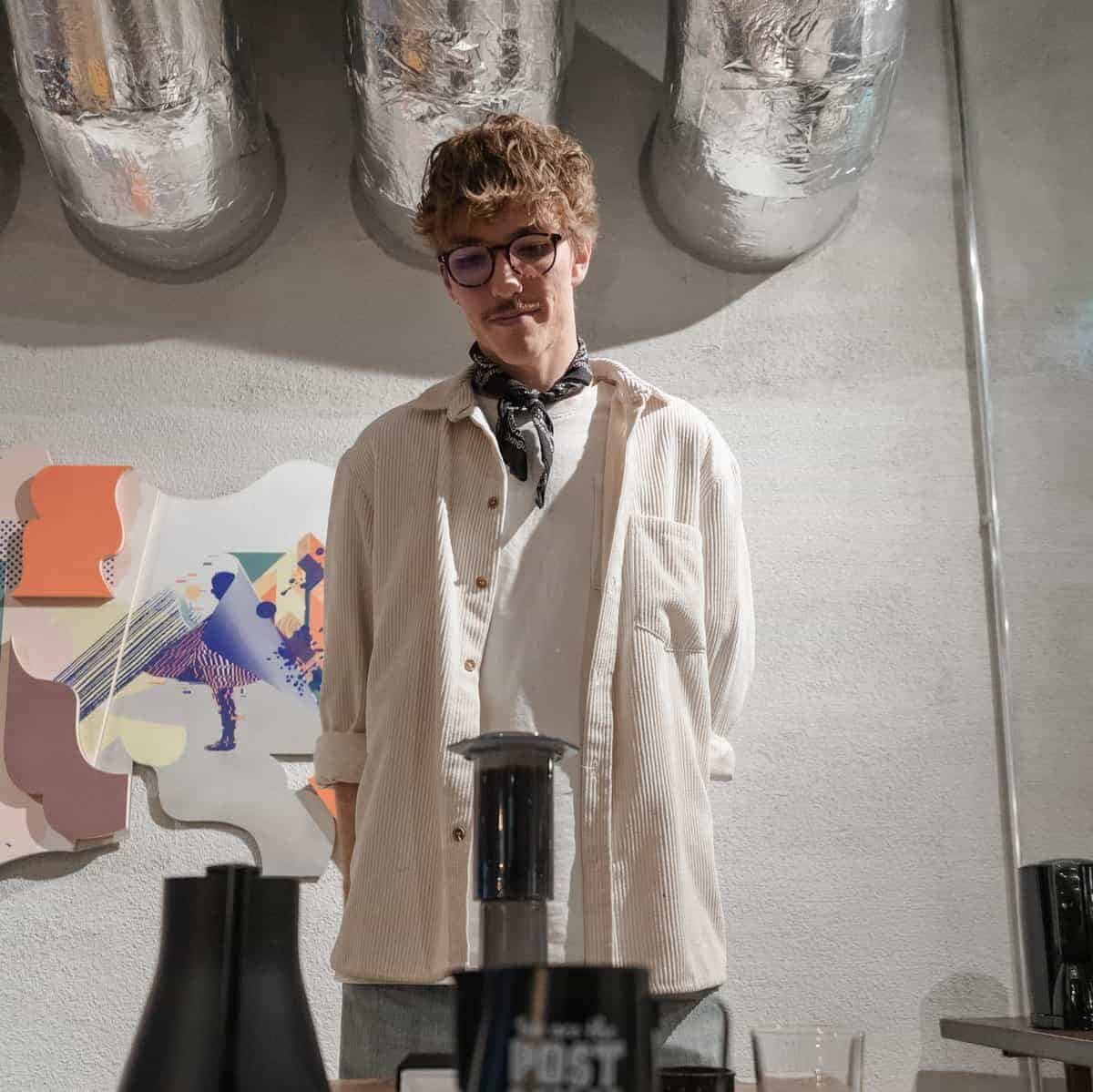 How did it feel when you got to know you were the new World AeroPress Champion and how did you get to know about it?
Feels surreal, still… It was something like 10 pm in Finland when the competition started. I watched the first ones until I decided to go to sleep.. Then I woke up early to watch the finals around 8 am. I was so surprised I found myself still in the game. I had to go to work a little after the announcement, and I was so excited and no customer knew anything about it. It was funny to me.
What's your advice for the new national champions for preparing for the World AeroPress Championship?
Keep it simple, and think outside of the box. Like I used a 100% Espresso profile and as low as 80 degrees with light roast coffee, which would probably not be your first choice.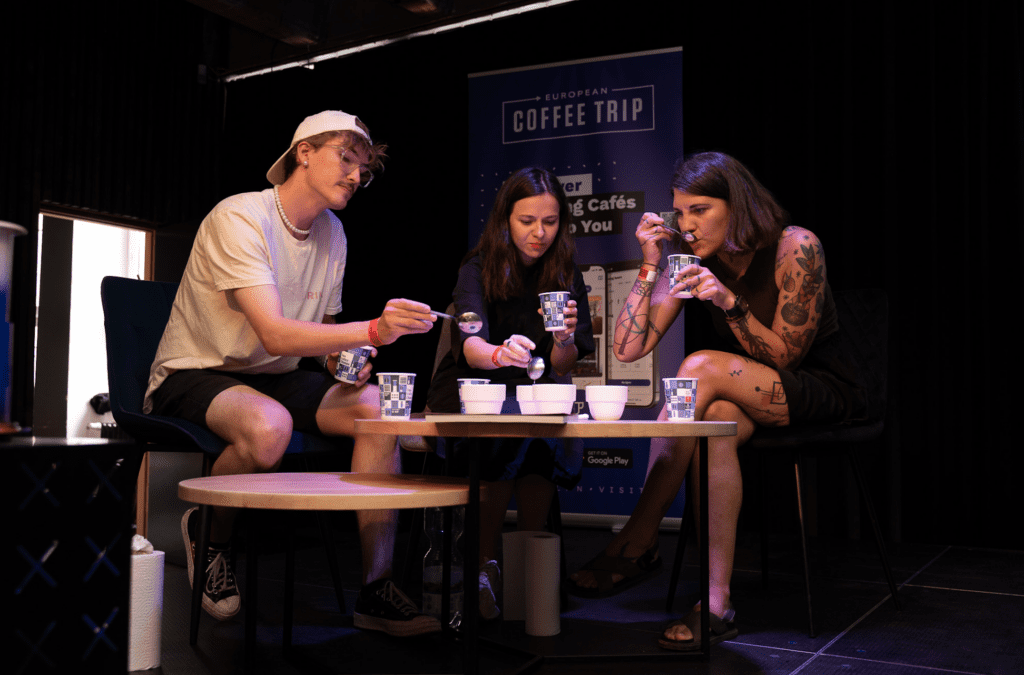 What's the most common question you get asked after getting the World Champion title? How do you answer it?
As I live in a city where there is basically no speciality coffee scene, most of the time when my customers see the trophy they ask "What is this thing you won, what is AeroPress?" And then I make the most intense sales pitch for them.
What's your favourite daily AeroPress recipe?
I really like to use Tim Wendelboe's AeroPress recipe as it's so simple.
14g of fine filter ground coffee, 200g of 96-degree water, 1 minute steep, some stirring and push.
Nowadays, do you prefer to compete or judge brewing championships? And any competitions or challenges on the horizon?
I would love to do both every now and then. Competing teaches you a lot, and I think judging is a real experience in itself no matter how often you do it.

Special Quick Fire Questions for Tuomas Merikanto:
Inverted AeroPress method or standard?
Inverted. As a some kind of neurotic guy, it feels really wrong when it drips a bit in standard…
Prewet AeroPress filters or not prewet?
Prewet. Just so it stays in place.
AeroPress Classic or AeroPress Go?
Classic all the way!
AeroPress at home or AeroPress on the go?
Wherever, whenever!
Washed or Natural coffees in AeroPress?
I'm feeling a bit more naturals at the moment. I'm really a seasonal fella, and as winter is coming, bolder tastes appeal more to me.