What is Filter Stories and why should you give it a slice of your time? At the first glance at the name, and the logo in the shape of a Kalita paper filter, it seems clear—Filter Stories are probably going to be related to coffee.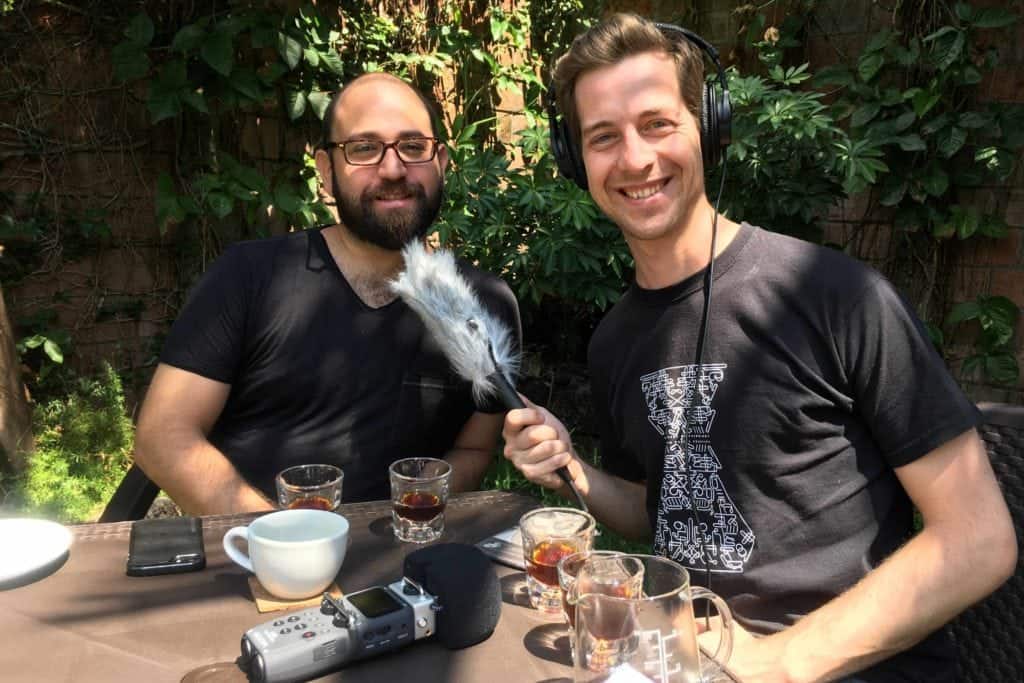 Filter Stories, a recently launched podcast, has got a lot to do with Speciality Coffee in fact, but it goes deeper than that. It is a podcast that challenges your perspective of the speciality cup of coffee you enjoy at home or at a cafe through some gripping, personal stories that are rooted in or connected to the beverage. These are untold stories, the sort you won't find in glossy Instagram posts. Rather they reveal the realities in which coffee is grown, of the lives coffee affects, and situations in which it plays a crucial role.
Speciality coffee sets the stage for numerous incredible stories of people working across the whole scale of the coffee industry, and these stories are then presented in 30-minute episodes by James Harper. And James does not shy away from travelling all around the world to document them.
Filter Stories is a one-man show
James Harper is the founder, narrator, editor and producer of Filter Stories. Since November 2017, he has been collecting recordings everywhere there was coffee—brewed, drank, discussed.
He first recorded discussions with competitors during the 2017 World Barista Championship in Seoul. The following months took him story-hunting in Nicaragua and Ecuador, as well as fact-finding in North Carolina. And the list goes on.
James' one-man show requires hours of work. Some episodes have over 20 hours of recordings, which he transcribed word-for-word and out of which he selected the final 30 minutes for each podcast episode. James believes it is all worth it though. He hopes to share the personal stories which are entrusted to him truthfully and in an engaging manner.
What brought James to start Filter Stories was his own career break-up with the corporate world. After growing up in many countries, he fell in love with speciality coffee in London while working in finance. His career pivoted to coffee drastically. From London to Melbourne to Berlin, James was hooked.
The origin of Filter Stories is tied to his last coffee job at the Berlin coffee roastery, The Barn. It is where James realised how far the Instagram-perfect photos of coffee farmers and their world are from their realities. There were too many fascinating stories that James encountered during his time spent working in the industry which he wished for others to hear as well.
And as the number of stories grew, James thought to himself: "Wouldn't it be great if someone turned these stories into a professional podcast for everyone to listen to?".
James embarked on a five-month journey to record the best of them.
Compelling stories to be heard and enjoyed over a cup of coffee
James called his podcast Filter Stories simply because he wanted these personal, compelling and raw stories to be heard and enjoyed over a cup of filter coffee, be it by coffee professionals or enthusiasts. One thing was clear to him though, they would never look at their cup of coffee as simply 'coffee' anymore.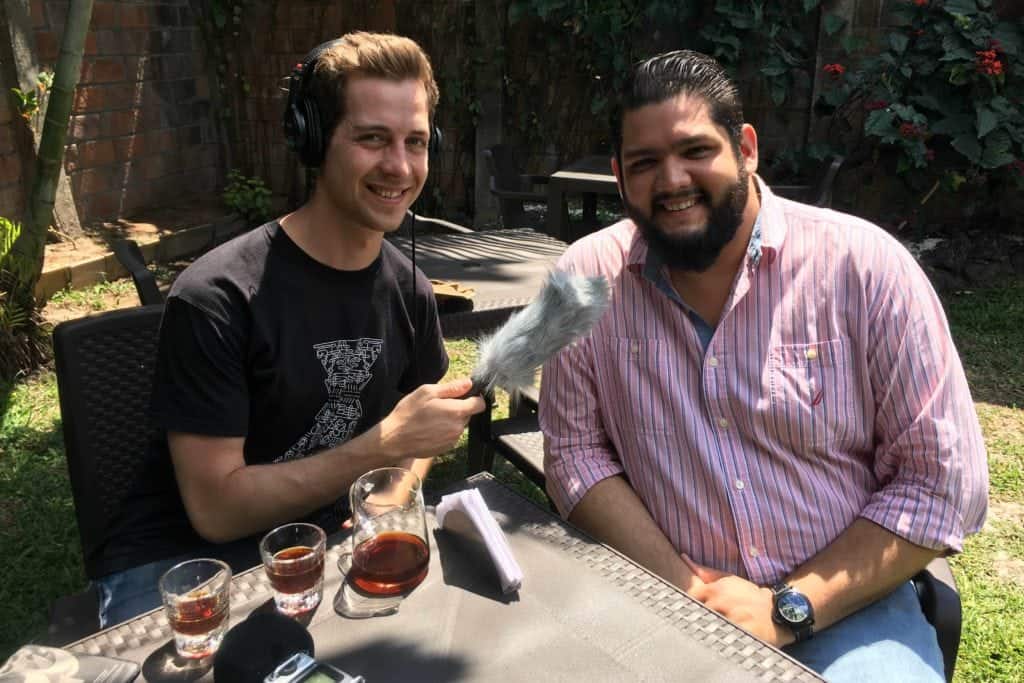 James bought recording equipment, spent 60 hours talking to everybody he knew in coffee, found nine incredible stories, then booked flights to get them.
The first episode dropped in late August 2018 and there are four in total for 2018. The last episode called Amish, drops on Tuesday 2nd October. More episodes will then follow in 2019.
Three stories covering a wide spectrum of the speciality coffee industry
The pilot episode about the Kenyan Barista Champion Martin Shabaya was launched back in January 2018. The full episode about Martin was published later this summer as the third in a the mini-release, and it captures Martin's unfading passion for coffee and for the establishment of a coffee-drinking culture in Kenya. We learn that Kenyans do not, in fact, drink coffee. It is unbelievable, right? Well, Martin is trying to change that! He has set himself on a journey to win the World Barista Championship in order to wake Kenyans up to the fact they have amazing coffee. And he does it with very modest financial support and few valuable connections in the industry. He's only got a great deal of passion and hard work.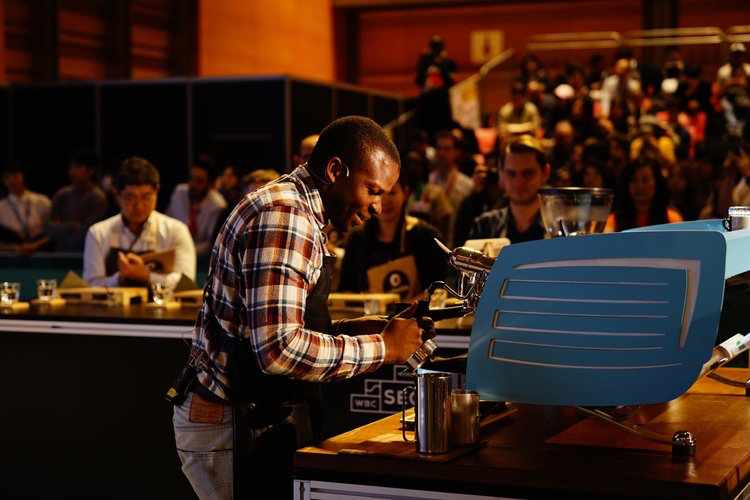 Episode 1: Asheville
The first full episode online was the gripping story of Sarah Winkler from Asheville, North Carolina. James visited Sarah in Asheville where she began her journey as a barista. She was very happy with her job until she found out her bosses were misogynist pick-up artists who ran their own blog and podcast about picking up women in Asheville. This story made the worldwide news and Sarah did not, at first, want to go back to it. Not until she heard Martin Shabaya's story. She then trusted that James could faithfully convey her story of struggle against misogyny.
The Asheville episode is truly one that shows that there are some nasty people in the community, but also that good core of the community stands together and those who are misusing their powers and mistreat others, especially women and LGBTQ people, will be called out for their actions.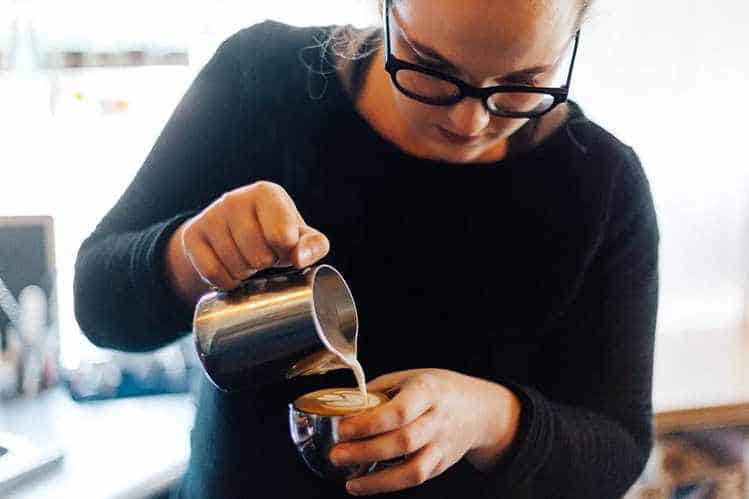 Episode 2: Firefly
The story that everyone who appreciates a speciality cup of coffee should listen to is from Ecuador. But it started in South Africa. It is a story of Murray Cooper, a well-known wildlife photographer and a volunteer in the rainforests of Ecuador. After 11 years of taking care of the forests, he bought a coffee farm and put all of his money into rebuilding it. Eventually, his coffee was at such a high-quality level, that the Barista Champion of Ecuador used it in the competition. But his farm was, despite all of his efforts and success, financially struggling to survive.
How is it that an award-winning farm such as Murray Cooper's Firefly, which would become known around the world, was struggling to earn more than $2 profit from several buckets of coffee cherries? This episode shed light on the profit gap that there is between the farmers producing amazing coffees and roasters selling it to their consumers. It also showed how farmers, sometimes misrepresented by the roasters and importers, are struggling to get sufficient support from those who eventually profit of their work.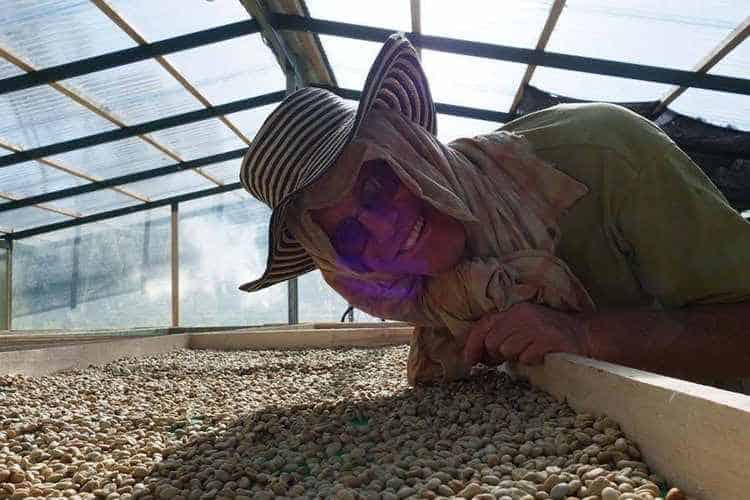 The so-far three episodes show the great diversity in stories that there are to discover. The next episode is coming out 2nd October, and James promises a lot for 2019 as well. But in order to deliver the stories, there is a lot of work to be done. Follow James' channels to always know when the new story is up. Each episode is 30 minutes well spent!
Find the Filter Stories podcast on the usual channels and the website:
Filter Stories website
Instagram
Facebook
Soundcloud
iTunes
Breaker
Tune In
Stitcher