We saw 16 incredible presentations in the semi-final rounds of the WBC, but only six national champions could make it to the last round, the final round, which is on tomorrow, 23rd June 2018.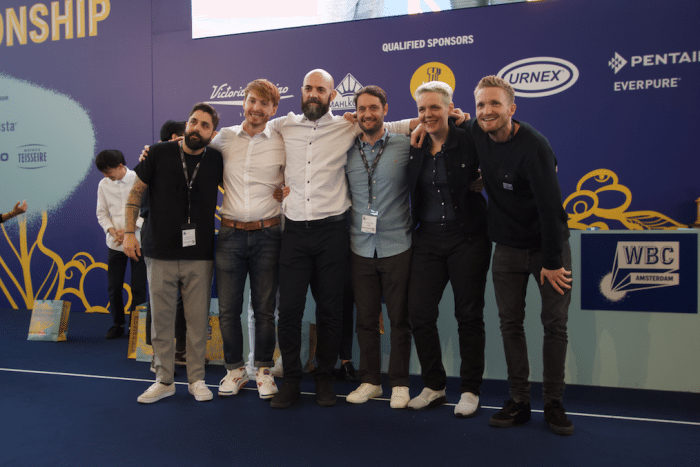 We are happy to see four incredibly talented, hard-working baristas from Europe in the top six in the world. The representatives from Europe to battle for the title of the World Barista Champion are:
Agnieszka Rojewska – Poland – Independent
Lex Wenneker – the Netherlands – Friedhats Coffee
Mathieu Theis – Switzerland – Mame Coffee Shop
Michalis Katsiavos – Greece – The Underdog
The Europeans have strong competition in the finals of the WBC, represented by John Gordon of New Zealand and Cole Torode of Canada.
The live stream of the Final round of the competition starts at 10:30 AM tomorrow, Friday 23rd June, with the first competitor, Michalis Katsiavos from Greece. The full timetable is below.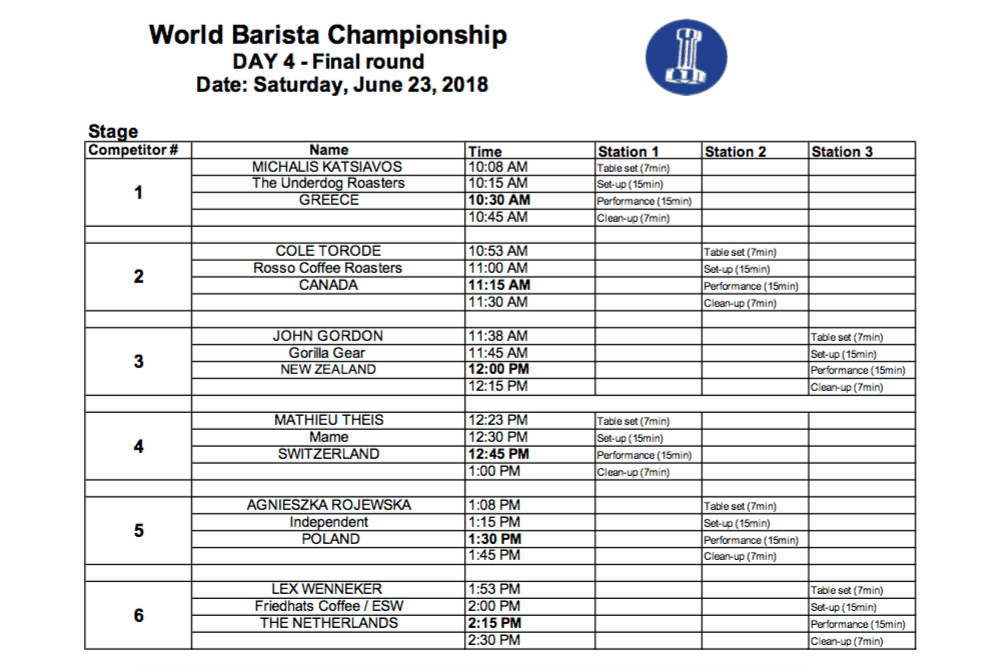 We wish all the competitors good luck and cannot wait to know the winner tomorrow, after the announcement at 3:30 PM.