The Irish coffee scene is positively buzzing with great coffee. It is possible thanks to the rich diversity of independent coffeehouses peppered across the island. These caffeinated hubs mix and match international labels with locally roasted beans. Names of local micro-roasteries keep popping up on cafe shelves, to the delight of coffee devotees. Here are seven of Dublin's amazing micro-roasters who bring epic flavours to the coffee cup.
3fe, Dublin 1
Brought to life by Colin Harmon, 3fe (Third Floor Espresso) is not only one of the iconic Irish roasteries but is considered by many as one of the driving forces behind the booming coffee scene.
Colin had a chance to dive into quality coffee when he was trained by Karl Purdy at Coffeeangel. He won the Irish Barista Championships in 2008, which led him to contact Steve Leighton at Hasbean Coffee, and together they opened the original 3FE at what is now known as Wigwam.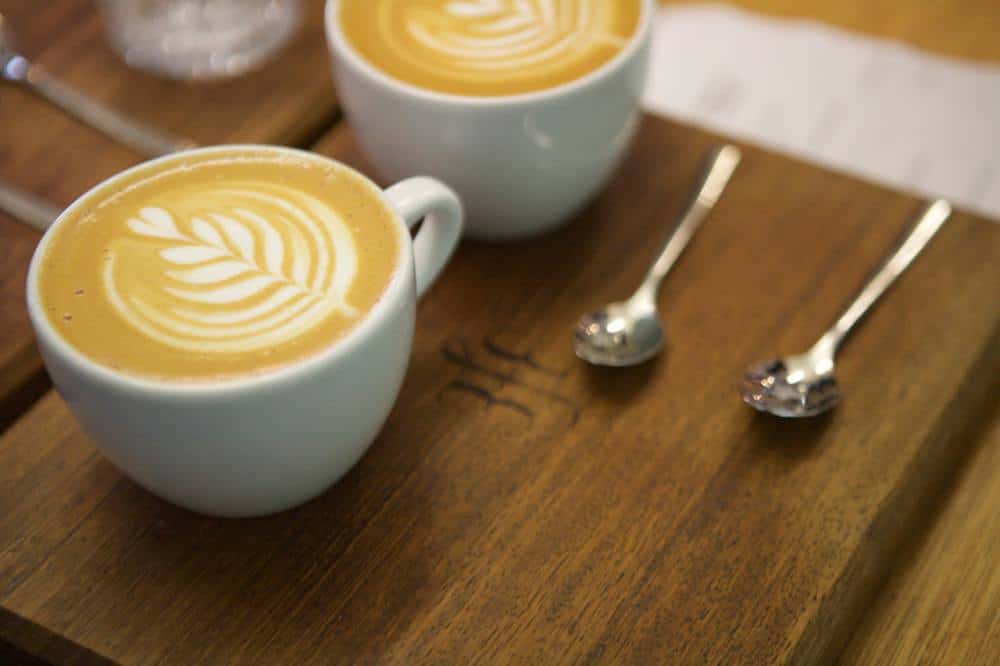 Skip forward a few years, and 3fe opened its first stand-alone cafe on Lower Grand Canal Street, Dublin 2. A big milestone came with the opening of the 3fe roastery in 2014, the brainchild of the co-owner Steve Leighton. That was then followed by the Sussex Terrace Cafe in 2016, many collaborations, and a growing number of stockists across Ireland and abroad.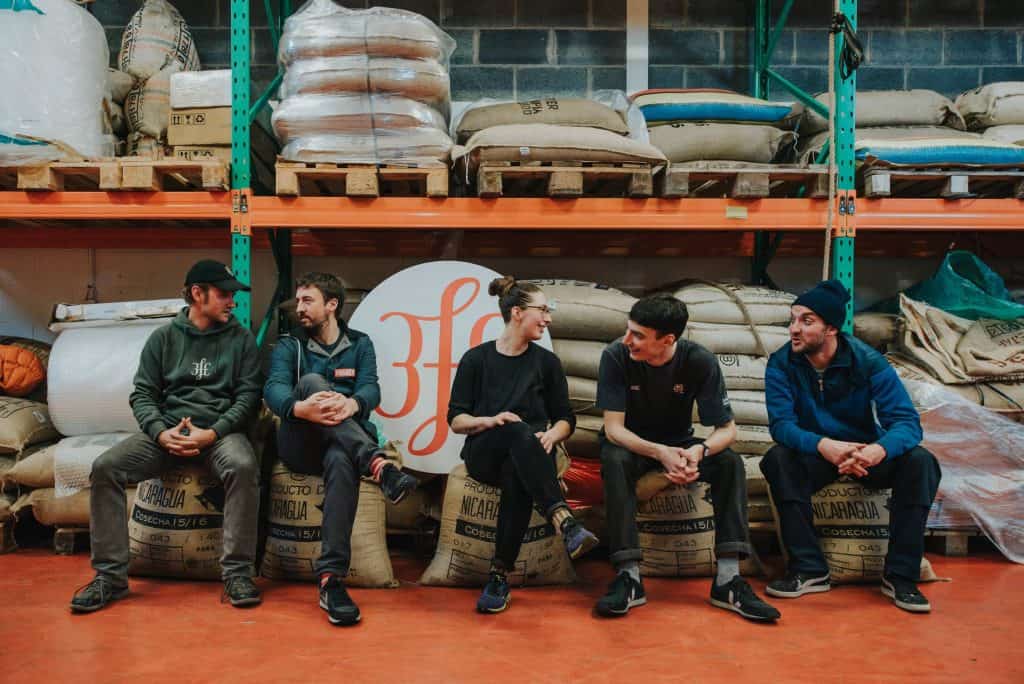 3fe is a micro-powerhouse. Apart from roasting quality beans, the gang supports partnered cafes by sourcing equipment and providing training. They also keep educating the nation through workshops, cuppings, and events, often a part of their roadshow-like calendar. Regardless of the passing time, their ethos: "make nice coffee, be nice to people and they'll probably come back" hasn't changed.
Cloud Picker, Dublin 1
Established in 2013, Cloud Picker was set up by Frank Kavanagh and Peter Sztal. Having operated a cafe in the Science Gallery at Trinity College, they realised the coffee scene was lacking in good quality coffee. To become part of the change, they decided to open their own roastery. Their name originated from their trip to a coffee farm in Doi Chang, Northern Thailand, where they walked through clouds to meet the coffee pickers.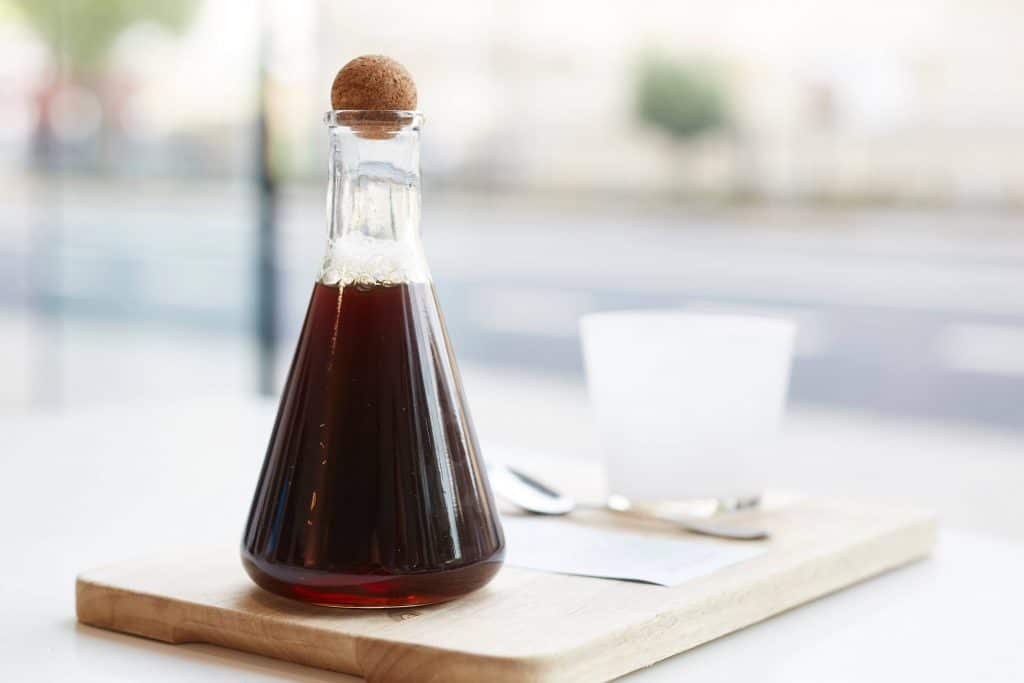 Cloud Picker sources coffee from producers at the origin, to foster long-term relationships with traceable coffee farms and to secure good quality green beans. Coffee beans are then roasted weekly on the Giesen W15 roaster. As a result, you can enjoy the famous blend 'Henry,' inspired by the company's super chilled mascot, Great Dane Henry, and the seasonal espresso 'Colours' promising playful exploration each time.
Cloud Picker strives for continual improvement. From upgrading the roaster, and so, spending that more effort on QC and sourcing, the team keeps pushing and testing their beans to produce something unique for the Irish coffee sipper.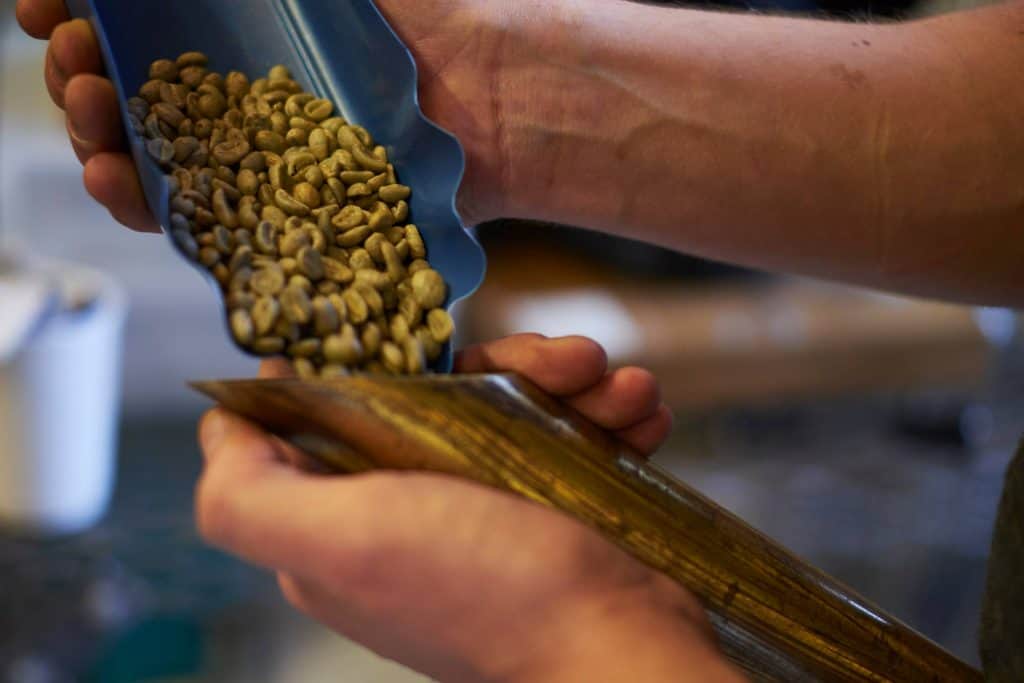 Located in a business park by Sheriff Street, the micro-roastery is not accessible to the public. However, coffee lovers can find Cloud Picker coffee across the Irish capital and beyond. This includes their flagship cafe at the Science Gallery, Provender & Family in Oxmantown, C+H coffee cart, and excellent neighbourhood cafes and restaurants such as Pot Bellied Pig, Bastible and Galway-based Kai.
9th Degree Coffee, Dublin 2
Probably one of the youngest kids on the block, debuting in 2016, 9th Degree Coffee is the brainchild of James McCormack. The micro-roastery was born on the first floor of Dublin Barista School, Dublin 2, a petite yet cosy cafe. The narrow shop front is occupied by a barista station and food counter full of pastries and sweet treats. Pass through and you end up in the warm and bright sit-in area with a large communal table in the middle. Heaps of coffee bags sit by the windows, with a bar table top winding along the wall on the other side.
At 9th Degree Coffee they believe in organic growth to shape their identity and offerings without overwhelming their production team. As a result, they understand exactly how their coffee portfolio will look in the future and which types of roast profiles they aim to work with.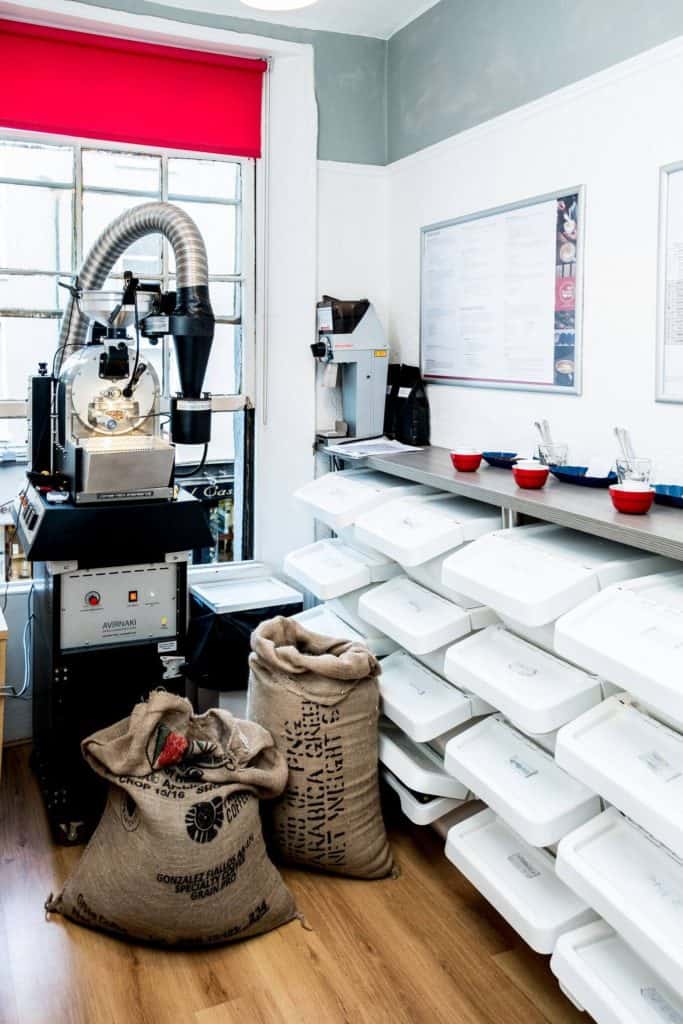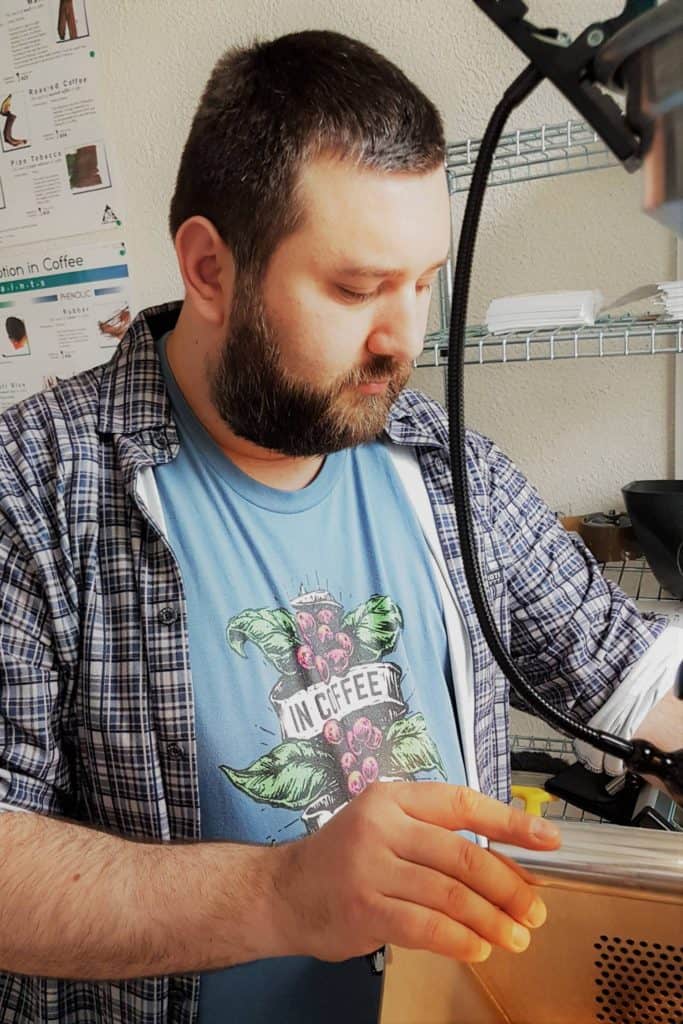 The roastery source coffees from Falcon Specialty, which allows them to participate in the Blueprint Project, a sustainable farming agriculture program. Thanks to that, they not only unlock amazing coffees but also support smallholder farms in such countries as Ethiopia, Congo and Honduras.
Also a training centre, the roastery resides opposite the workshop room. It's very handy as Dublin Barista School boasts a wide range of events and courses, including SCAE roasting modules. Head Roaster and Q Grader Alin Giriada keeps an eye on the quality process and coffee profiles.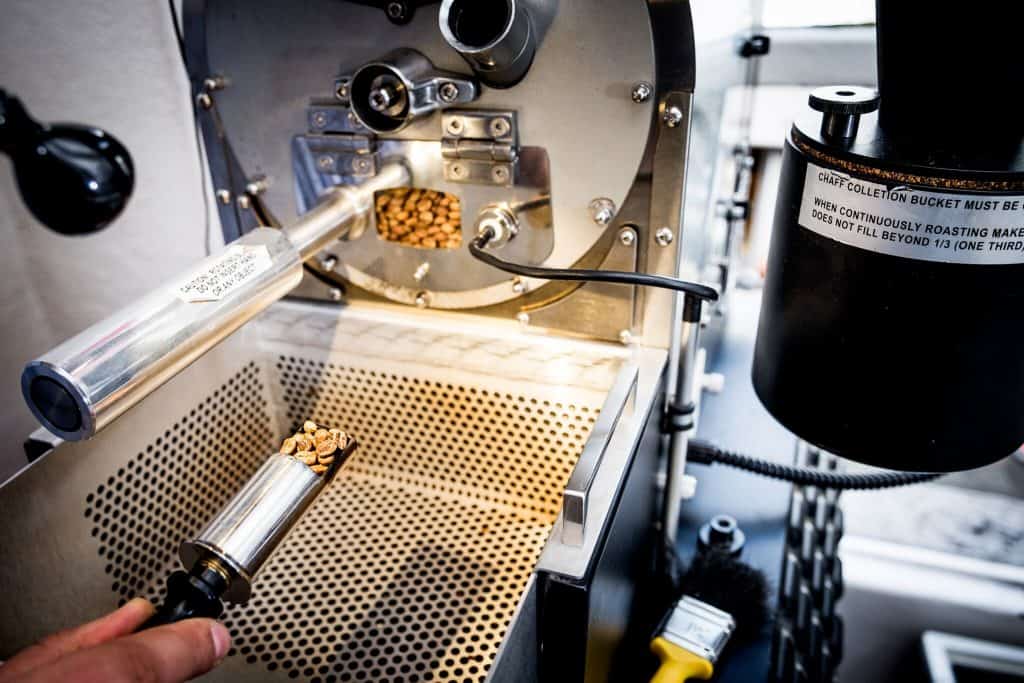 Dublin Barista School is a great place to relax from busy streets of Dublin while sipping on the 9th Degree Coffee. Or stop by 9th Degree Coffee Cafe in Westmoreland St, Dublin 2, an open-plan cafe clad in black and rustic wood.
Upside Coffee, Dublin 3
A notably new micro-roastery, Upside Coffee started roasting in 2016. However, founder Jamie O'Neill is an old hand at coffee. Having worked in cafes and restaurants across Dublin, he landed in London where he learned the basics of coffee roasting at Nude Espresso Coffee Roasters. That's when he heard his calling and decided to truly get involved with speciality coffee. At the renowned East London roastery Climpson and Sons, Jamie learned most of the trade, from packing to production roasting. All that knowledge, passion, and experience can be found in every bag of Upside Coffee.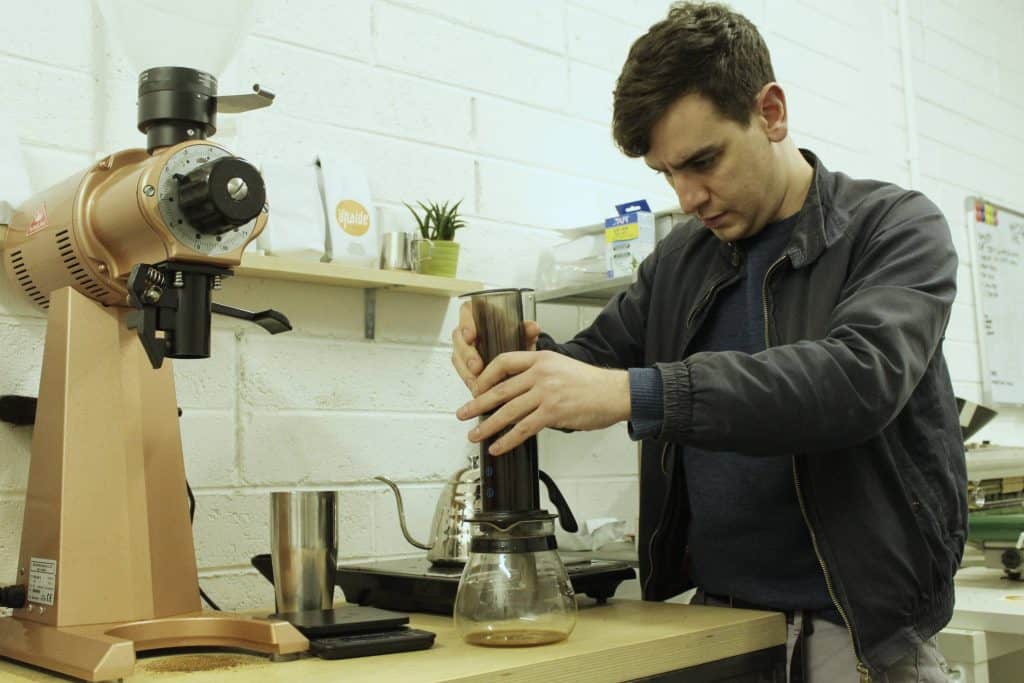 Based in Fairview, Dublin, this micro-roastery relies on a 3kg roaster, which soon will be replaced by a 15kg machine. As Upside Coffee is heavily focused on the seasonality of beans, they rely on various importers to create a wide range of coffee with unique flavour profiles and notes. There is always a lot of sifting through samples to find gems for espresso or filter brews. Upside Coffee also offers decaf options, a nice alternative for those staying away from caffeine.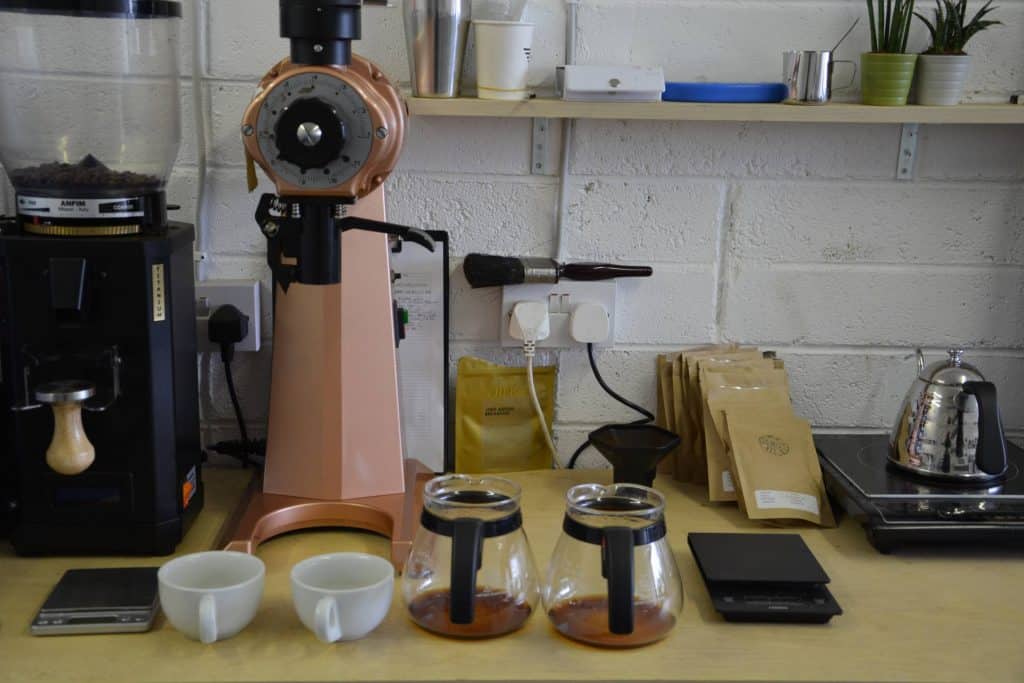 Apart from the online shop, Upside Coffee is served in many locations across Dublin including Tang, Clement and Pekoe and Shaggy Dog Coffee truck. Although the roastery is located in a warehouse unit with no coffee bar, Jamie is more than happy to help out a thirsty coffeeholic with a freshly poured cup of joe.
Silverskin Coffee Roasters, Dublin 9
Opened in 2012 by Brian Kenny, this roastery is one of the oldest players on the independent coffee scene. Back in 1996, Brian worked in Bewley's, a long-established Irish hot beverage company; at that time, he worked on and helped outline the programme for the Therma 2 Probat roaster. His work also included designing roast profiles.
He became captivated by the roasting process and decided to learn more about it on his own. The next step was to purchase a 2.5kg machine, design his cups and open his iconic Coffee Kiosk in Ballsbridge, Dublin, which sadly closed its doors in 2017.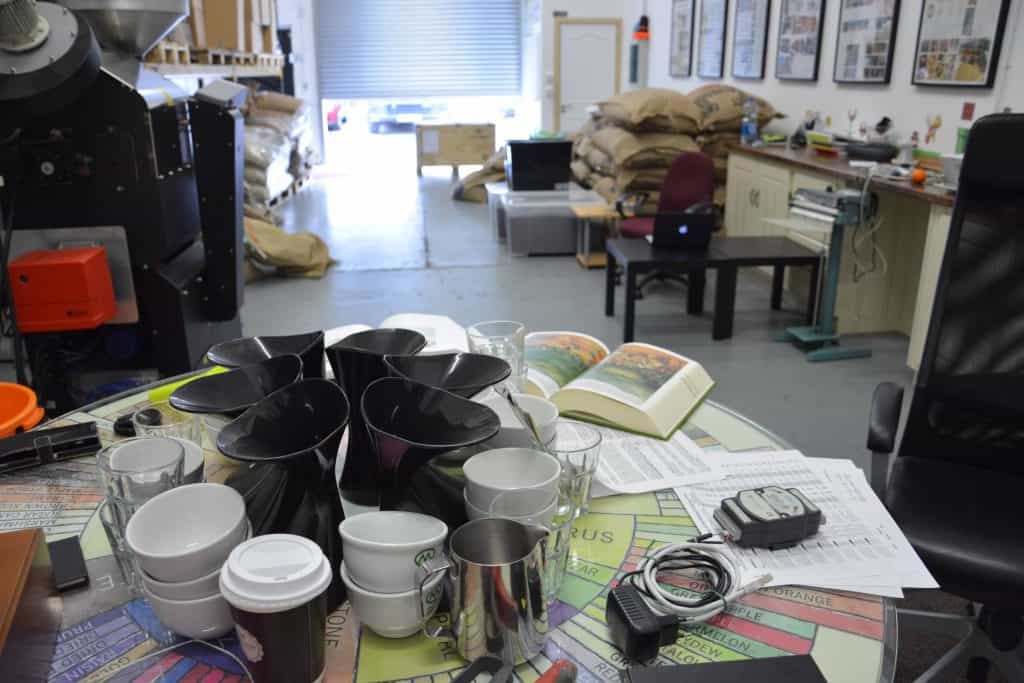 Today, Silverskin Coffee Roasters keep grinding and brewing, constantly testing and improving their coffee profiles. They roast coffee daily in small batches. As members of the Boenverde and Algrano programs, they try to source directly from farmers as much as possible to ensure the variety and quality of green coffee beans.
Brian believes that only the combination of great green coffee with quality technology and experience can result in an outstanding cup of joe. From the coffee club to training sessions and future roasting courses, they want to educate and share their knowledge to help coffee sippers better understand the value of speciality coffee.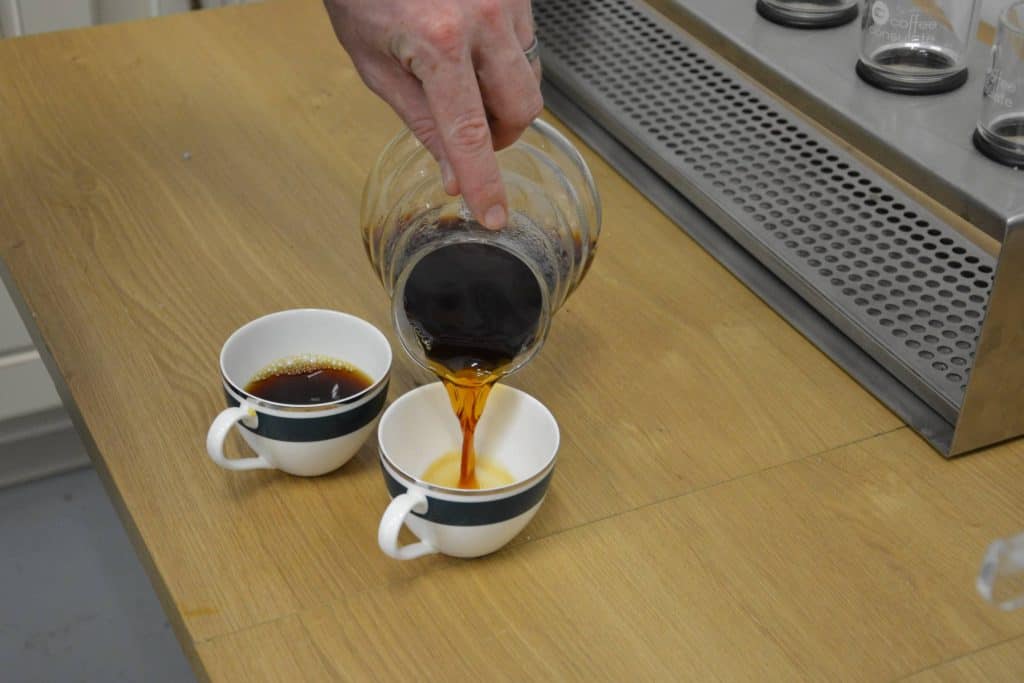 Settled a few steps from the iconic Glasnevin Cemetery and Botanic Gardens, Silverskin Coffee Roasters is available by appointment only. However, Brian's beans can be found at numerous places in Dublin and beyond including Bear Market Coffee, Two Bean Coffee Bar, and Honest Kitchen.
Urbanity Coffee, Dublin 7
Inspired by cafes in London, New York and Scandinavia, Urbanity Coffee opened its doors in 2016. Located in the heart of Smithfield, Dublin 7, this airy cafe combines class food with speciality coffee, which is roasted in-house. Nestled in the Glass Building, Urbanity is all about minimalist decor. This modern coffee house is clad in white and glass, with bright wooden furniture scattered across the room. Simplicity in the form allows you to focus on delicious coffee and food.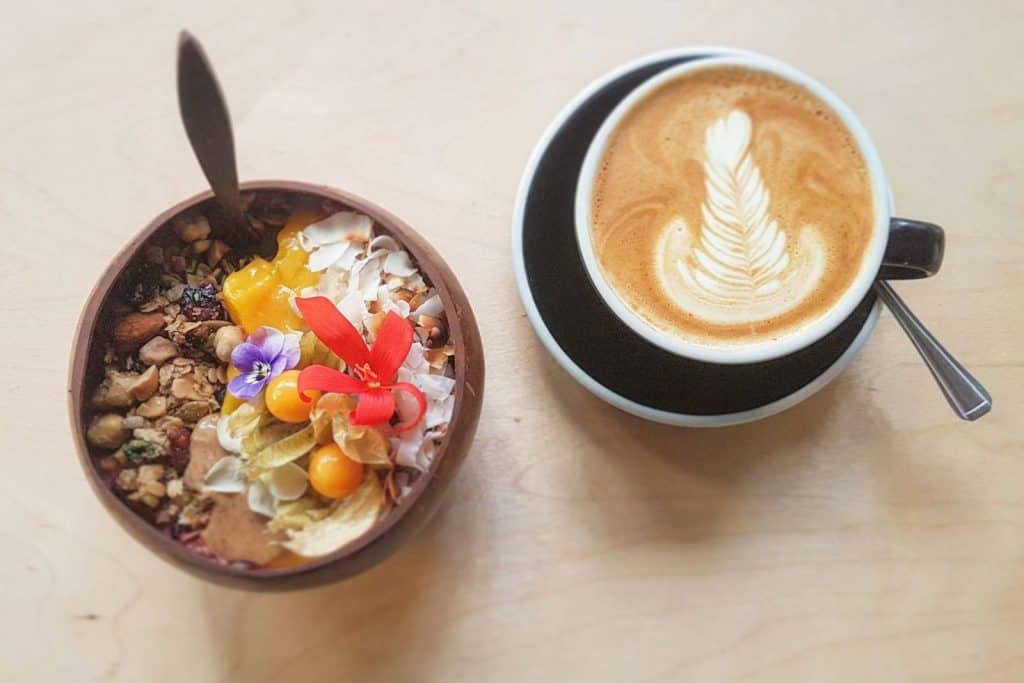 The Probat 12 kg roaster gracefully lives in the cafe, surrounded by bags of coffee visitors will have a chance to taste in their cups.
Urbanity Coffee's coffee orbits around seasonality and quality of green beans. They look for varietals and origins to pamper coffee lovers with beans that might not be found elsewhere in Dublin.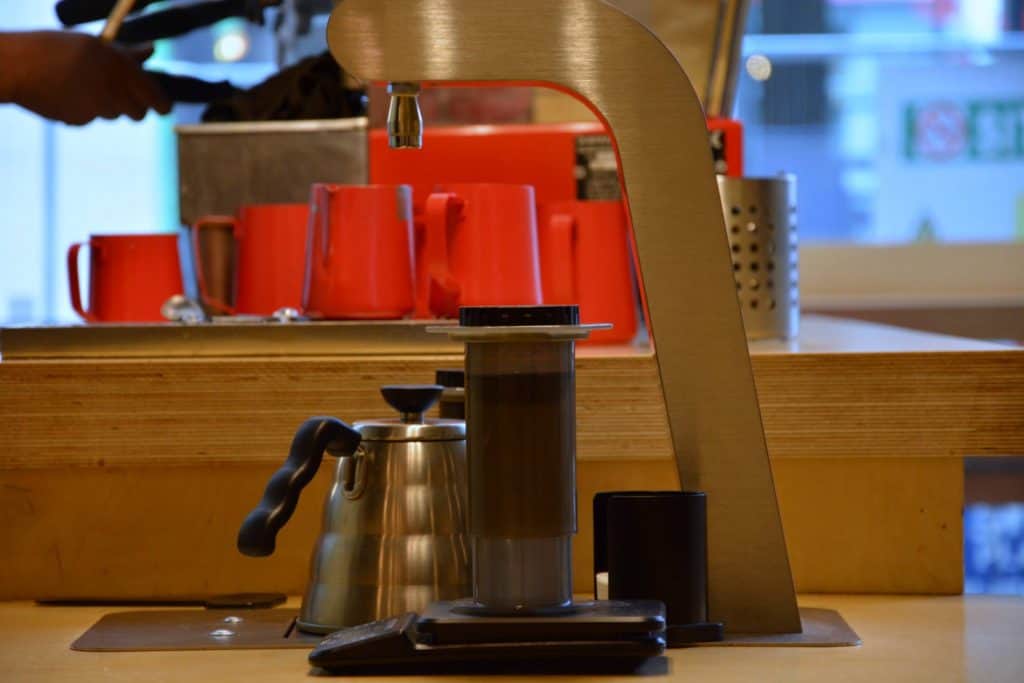 Single-origin beans are supplied by Oslo-based direct coffee supplier Nordic Approach, that mostly trade with farmers in East Africa, Central, and South America. Just like with maintaining the high standard of coffee roasting, they continually perfect their dining options to dish out wondrous food.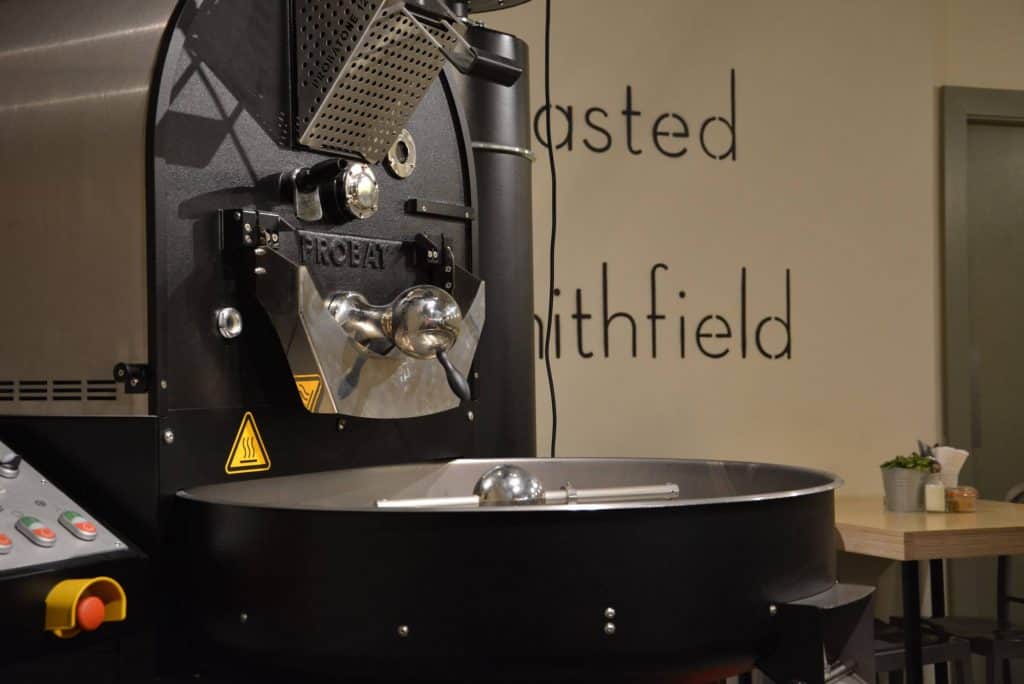 On opening the cafe, Jason Mac an Tsionnaigh, one of the owners, originally roasted coffee himself. He soon passed on the baton to Andrew Fox and Yoas Suarez, who keep an eye on the whole process. Due to the growing demand, Urbanity Coffee has moved from a 20 kg roast to about 80 kg weekly. With three grinders in the house, you can easily taste all the coffee profiles available on the menu or get a bag of coffee ground to take home.
Full Circle Roasters – Monaghan
Starting as a coffee sipper turned barista and roaster, Brian Birdy kicked off his coffee quest at Caffenation, Antwerp in 2007. Full Circle Roasters was founded in 2014, followed by two cafes. To improve their roasting, production workflow, and support, Brian shifted fully to wholesale in Monaghan, closing the doors of their Dublin cafes. The change aimed at providing speciality coffee, training and machines to quality-focused establishments. It also offered them more time to experiment with different profiles, delivering the best results to partners and customers alike.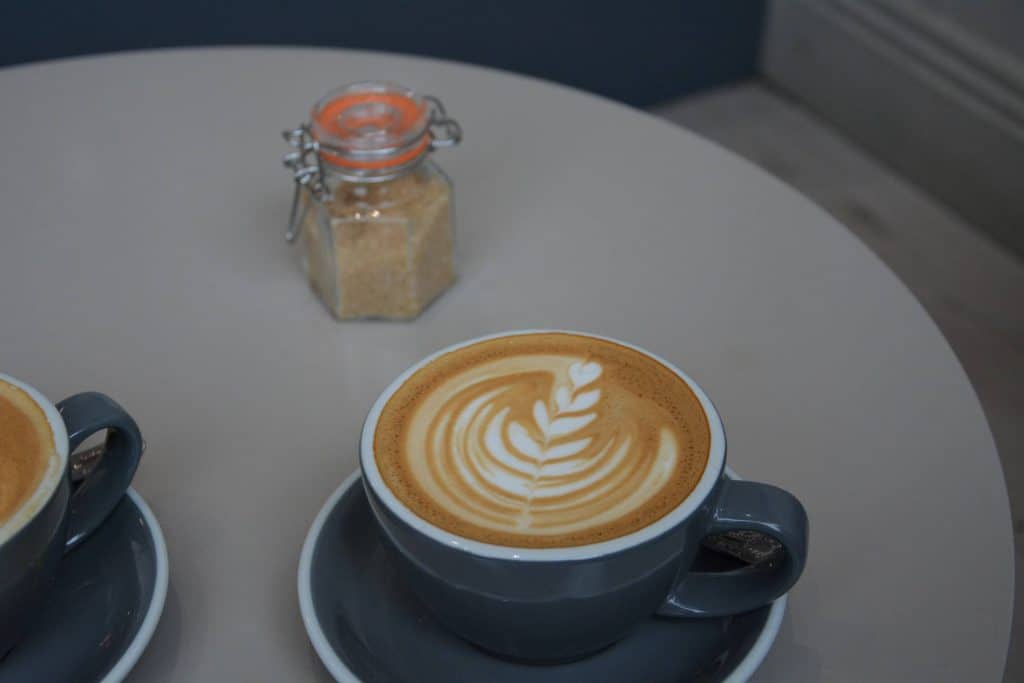 Like all speciality coffee roasters, Full Circle Roasters concentrates on coffees that are fresh, and in season. They work with companies like Falcon Specialty and Nordic Approach to bring in some fantastic coffees from around the world. Just like coffee roasting, Fully Circle has been in in a constant state of evolution.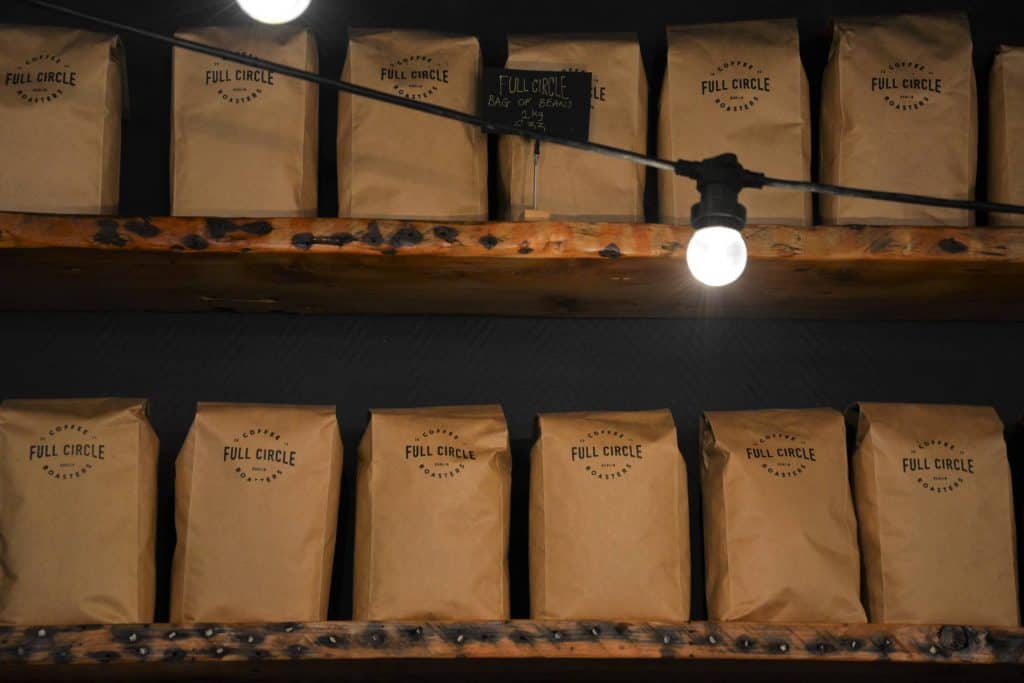 With the roastery not open to the public, coffee devotees should swing by Ebb&Flow Coffee, run by Full Circle Roasters co-owner David Smyth, or pick up a bag at Shoe Lane Coffee, Fallon & Byrne, Green Bench, and Howth-based Bodega, to name a few.
Dublin is a truly caffeinated city. From the established names such as 3FE and Silverskin Coffee Roaster to new kids on the block, the coffee scene is booming. I can't wait to see what else is brewing for 2018.